Traveling to the Galapagos can be expensive if you want it to be. However, if you would like to travel and not break the bank I can help. We didn't do a sailing based trip but we stayed on Santa Cruz island and explored the island plus did day trips by boat. To do this trip we paid roughly 25% more due to the fact it was during the Christmas break. We made certain decisions during our trip based on our lack of knowledge at the time. If we had left any other time other than the summer months we would have saved $300-$500. I'm not going to include the flights and hotels to Quito based on the fact we wanted to explore a little of Ecuador. This will be a option to look at if you want to visit the Galapagos while in Ecuador.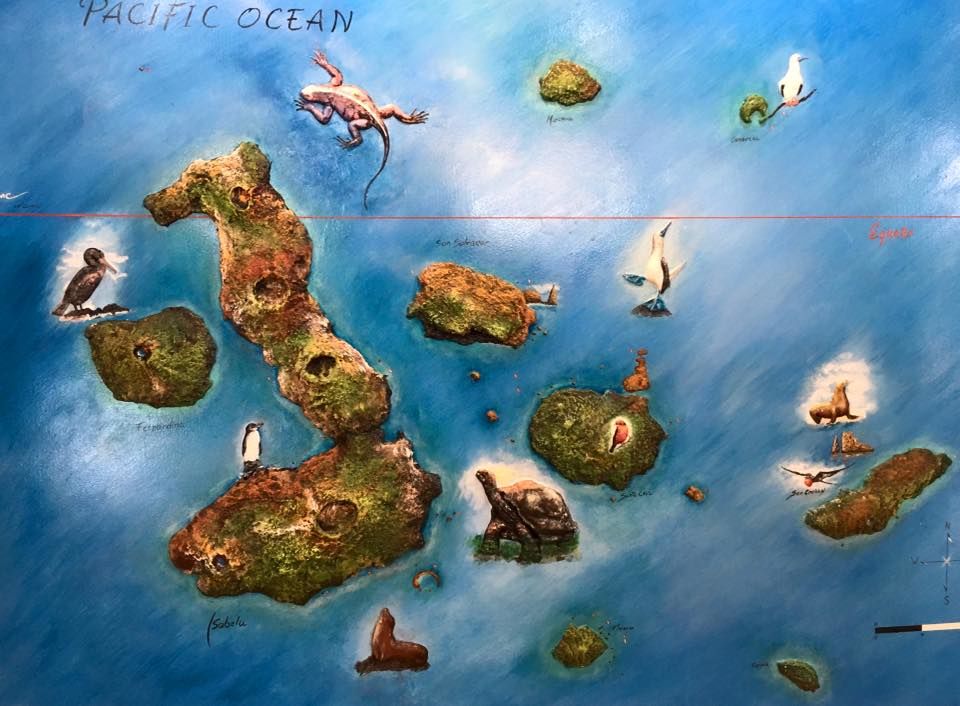 Flight
Anytime traveling to the Galapagos you'll be able to find direct flights from Guayaquil and Quito for around $400. We paid $590 cdn (Including Taxes) for a direct flight from Quito to Baltra airport. Because of the Christmas holidays and waiting couple months before our trip, prices started to jump really high. If we had booked in September we would have paid just over $425 cdn for the flight. If you'r planning on booking these flight don't wait hoping prices will fall during peak travel times because of the high demand of the islands they'll never fall.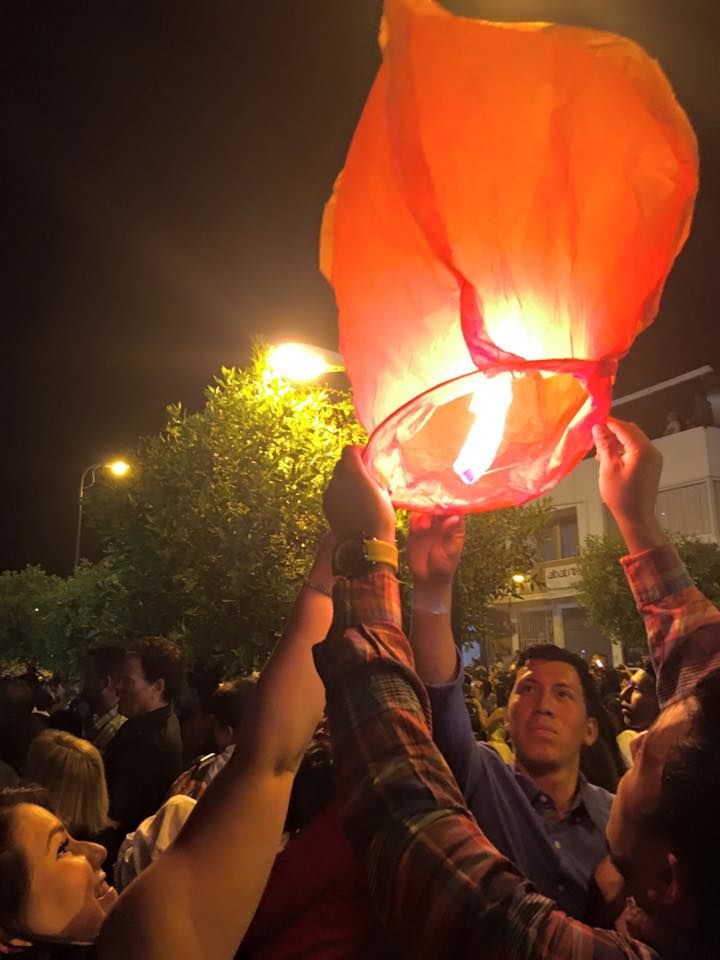 Before you leave you'll need to pay $20 for a travel visa. Once you land you'll need to pay a $110pp park fee before you enter. These cost are a fix price for tourist of the islands unless you can prove you live in ecuador then you pay a far cheaper park fee. I wouldn't try doing this because i heard of stories of people being denied entry for lying.
Hotel
Most people I have spoke to didn't know the islands actually have people living on them. In fact Five of the islands are inhabited: Baltra, Floreana, Isabela, San Cristobal and Santa Cruz. During our stay we stayed in the city Puerto Ayora, on Santa Cruz Island. We booked our stay at Hostel Aquamarine for 6 nights for $410 cdn. However due to overbooking we ended up getting upgraded the next day to a suit at a sister Hotel just around the corner called Ocean Dreams Galapagos. The hostel was your typical style hostel that had your own private bathroom. Johnny (Hotel Manager) was by far the best manager we have ever had traveling. He made sure we had a great time during our stay.
The suit was massive for the two of us with a big balcony overlooking the town. It came with a couch, table with chairs, sink, small fridge, and a queen size bed. For the most part our room was spotless and clean. They allowed us to take the towels to the beach or during our day trips. Next time I do decide to come back and stay on the Islands I'll be coming back to stay here.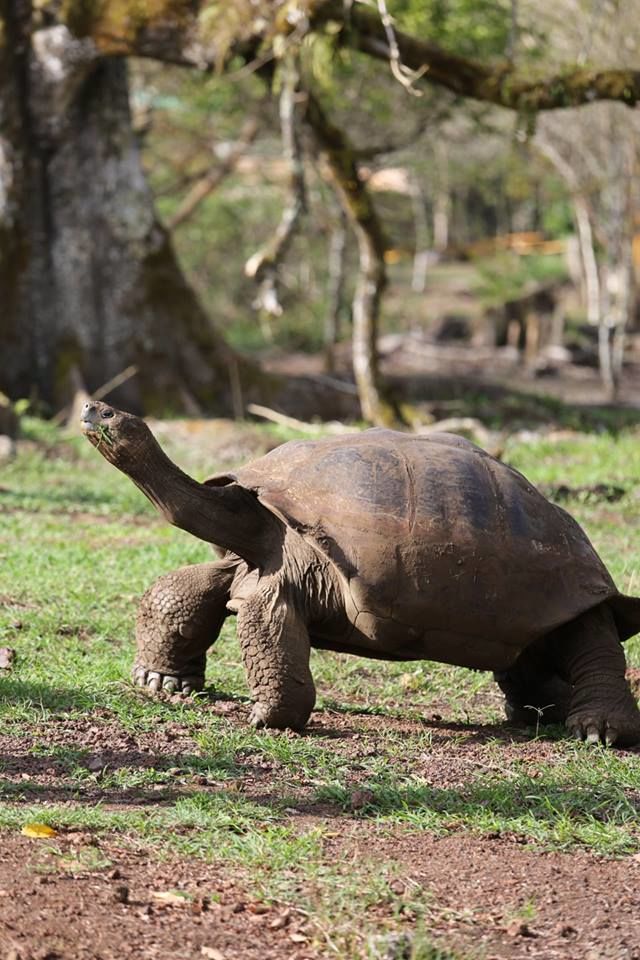 Food
Santa Cruz has a lot of different style of restaurants that range in prices. We tried to eat at many of them with the limited time we had. We roughly spent $50 pp a day on eating out. Breakfast and lunch will be the cheapest option you'll have during your stay. For breakfast you can have the continental breakfast at your hotel or you can find one of many cafes on the island. Our favourite cafe for breakfast was "OMG! Galapagos". They roasted coffee beans everyday, fresh squeezed juices, pastries and snacks that will have you craving more.
Lunch starts to become a little expansive but you can find great deals by just reading the lunch specials. You'll be eating for around $5 for your typical ecuadorian breakfast or $10-$15 for anything else. For lunches we ate at the resturant attached to Silberstein Hotel. look at the lunch menu you'll be paying under $14 instead of eating out of the dinner menu that's $20+. For cheap you can go right next to Galapagos Planet, the restaurant is in between a couple cheap options that serve ecuadorian food for cheap.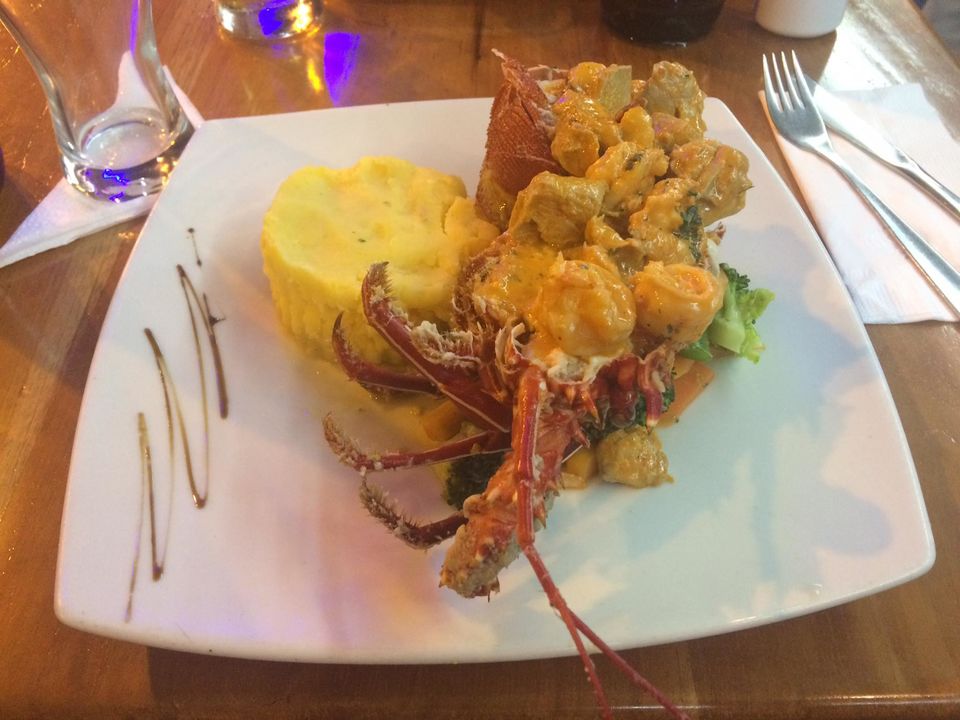 For dinner we ate at a lot of different places. Galapagos Planet, The Rock, La Garrapata Restaurante, Isla Grill, and Pizza.Eat. My must go to place to eat is La Garrapata if you like Tuna and other fish. If you're looking for beef check out Isla Grill but be warned Isla Grill was the most expensive place to eat we found. If Lobster is something you're craving go to Galapagos Planet, It was by far the cheapest place you could find on the main street.
Excursion
You're going to the Galapagos you have to go snorkeling or scuba diving. The amount of sea life you'll see is amazing it's everywhere you go. When we arrived we planned to walk up and down Darwin avenue looking for the best deals. This is what I was told to do from a couple of people that have gone. However we got distracted from the drinks, New Years eve celebrations that day, and the wild life everywhere.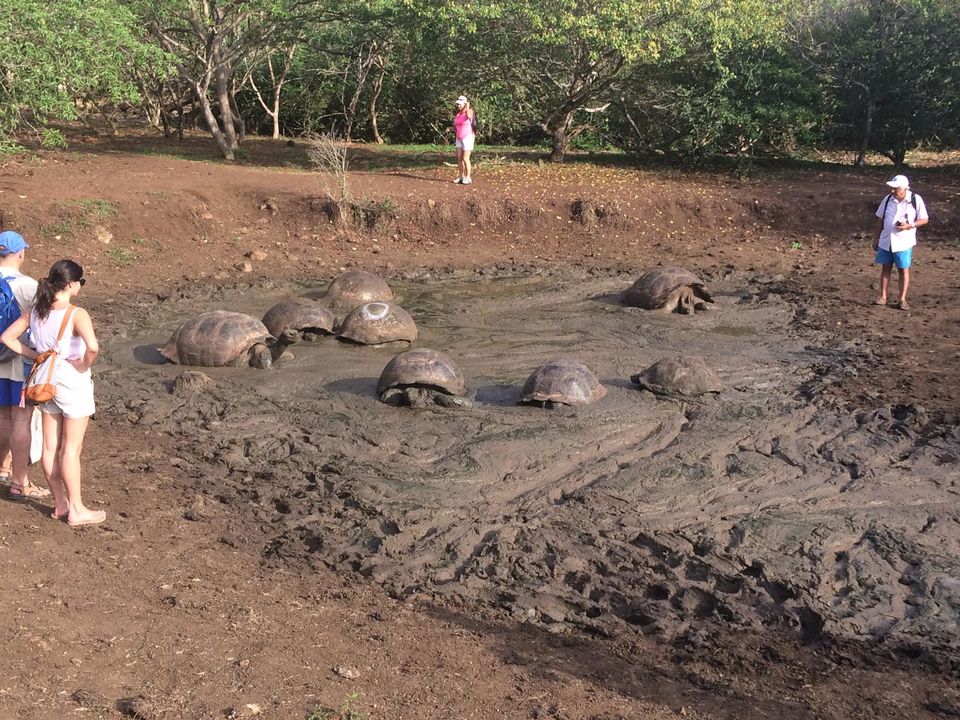 Instead we booked through our hotel manager and paid $450pp for 4 excursions. Two all day trips with snorkeling, transportation, hiking, lunch, and one came with breakfast that cost $180 each. We could have paid around $150 for these trips if we looked long and hard i'm sure. The other excursions happened to be half day trips. one was a half day snorkeling and hiking tour with a snack that cost $60. The other was a hiking tour of the Los Gemelos, Lava tunnels, and the Giant Tortoise Reserve for $30pp.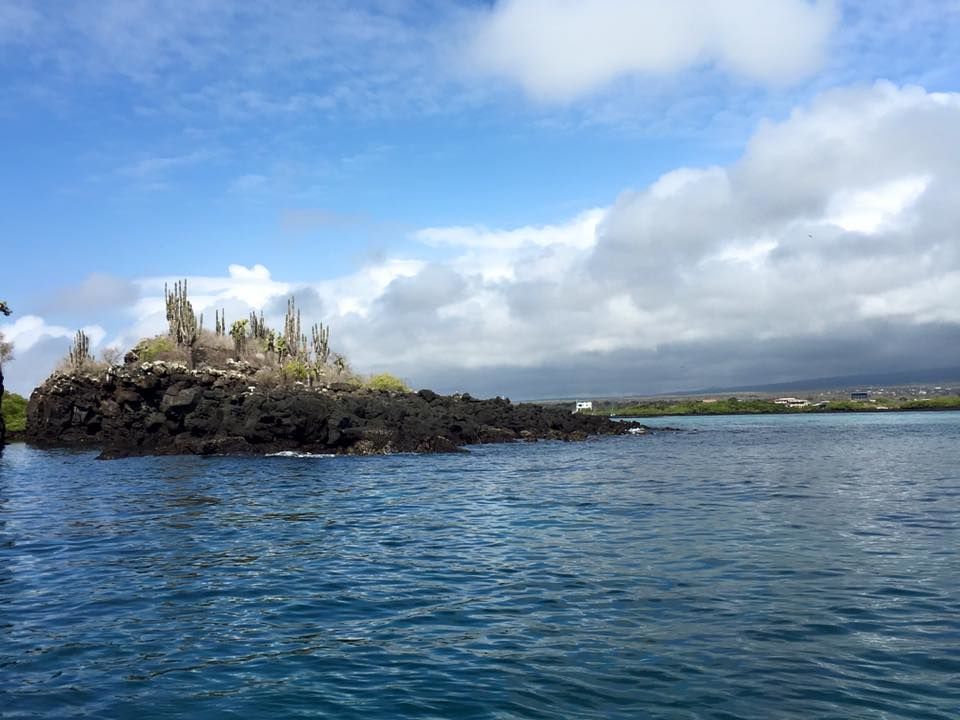 One of the Full day trips was to North Seymour Island for a hike, and snorkeling at Mosquera Island. On this trip we swam with sea lions, fish, sea turtles, and a Galapagos Shark (While following the turtle alone). On land we saw a lot of different types of birds like the blue footed boobies, iguanas, baby sea lions, etc.
The other day trip we woke up early to sail to Bartolomé Island. We didn't see a lot of animals on this day trip like the one the day before but we did sea dolphins, sharks, penguins, and one lonely sea lion. This trip was for the scenic geology of the island, by far the most beautiful place in the islands. We did some snorkeling at the golden beach right beside Pinnacle Rock.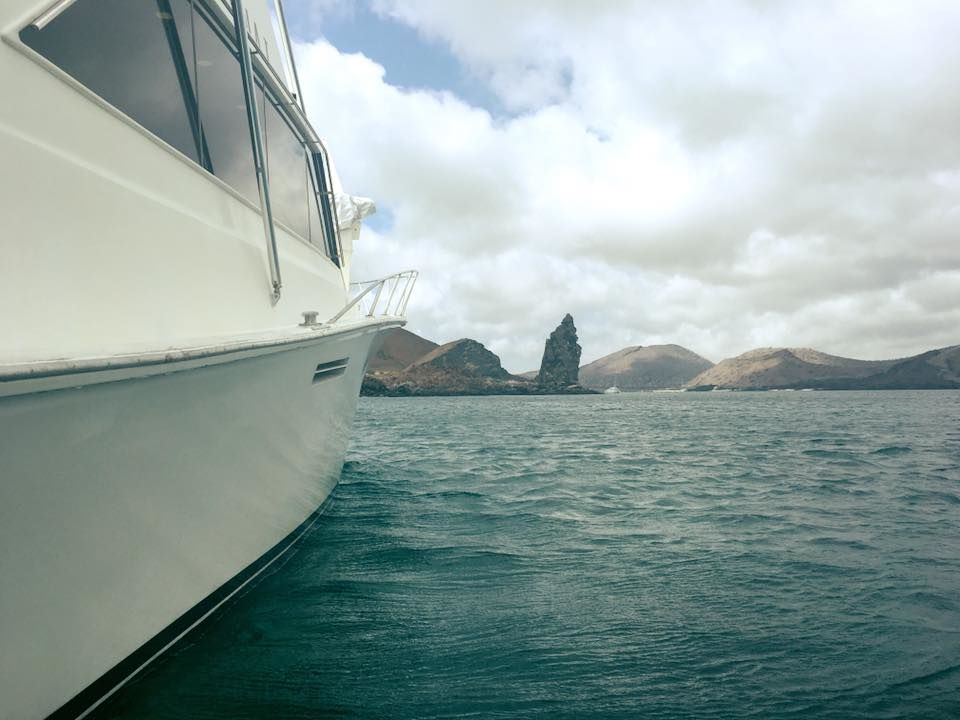 To save money on the same excursions go up and down Darwin ave to find the best deal for you. This will take time but if you got it totally do it. Another idea is to hire a taxi for about $20 to take you to all the islands sights. Don't be afraid of visiting if you think it will be expensive do a little research and you'll find it's very reasonable.
In Total we spent:
I'll calculate it all in cdn to get a true cost.
$588 for Flights
$1.25x2 boat ride from Baltra to santa cruz
$6.25 Bus ride to Puerto Ayora
$25 taxi Puerto Ayora to Baltra
$205 pp /6 nights Hotel
$62 pp per day for food
$130 visa and park fees
$562 for Excursion
Total $1882cdn/pp
Next time we go back we'll definitely try finding last minute cruise deals in Quito. That's one of the best place to find last minute deals in Ecuador.