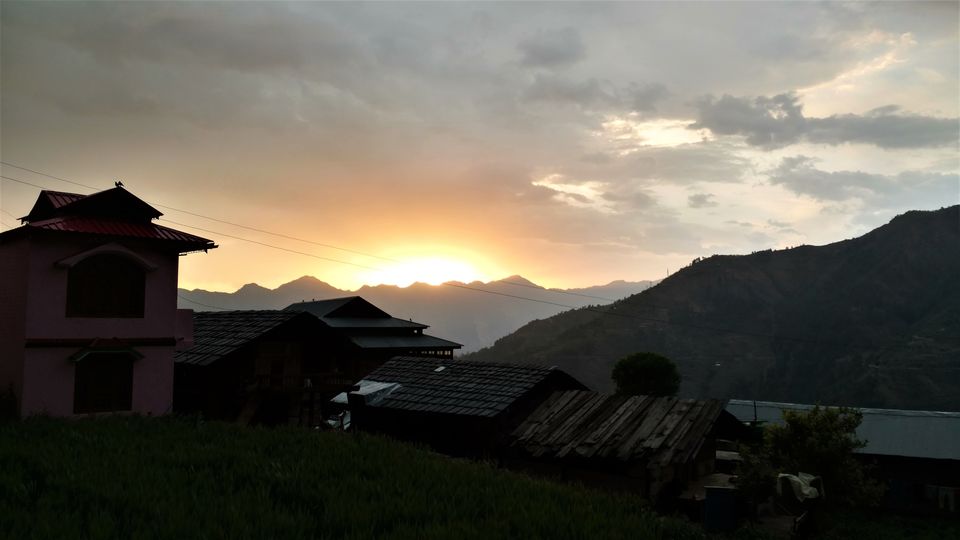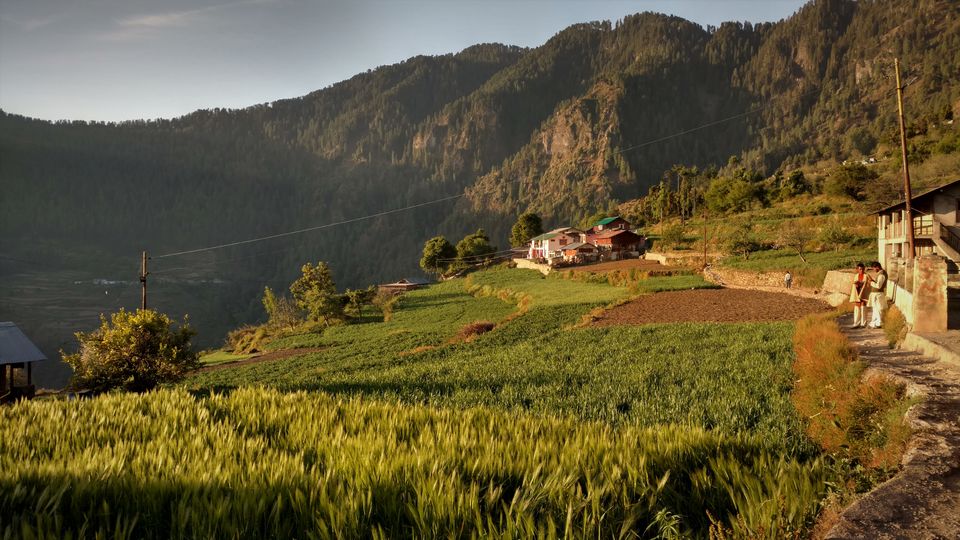 Tired of the beaten Mussourie-Manali circuit ? Looking for both quiet and peace away from the madding crowd as well as a little adventure ? Fond of birds and bees ? Want a taste of the local culture? Then Gorchcha village is the place for you !!
Nestled in the Shivalik range of outer Himalayas, this little known gem lies at the border of Himachal Pradesh and Uttrakhand in Chakrata Tehsil. Gorchha is 4-5 hours drive from Dehra Dun.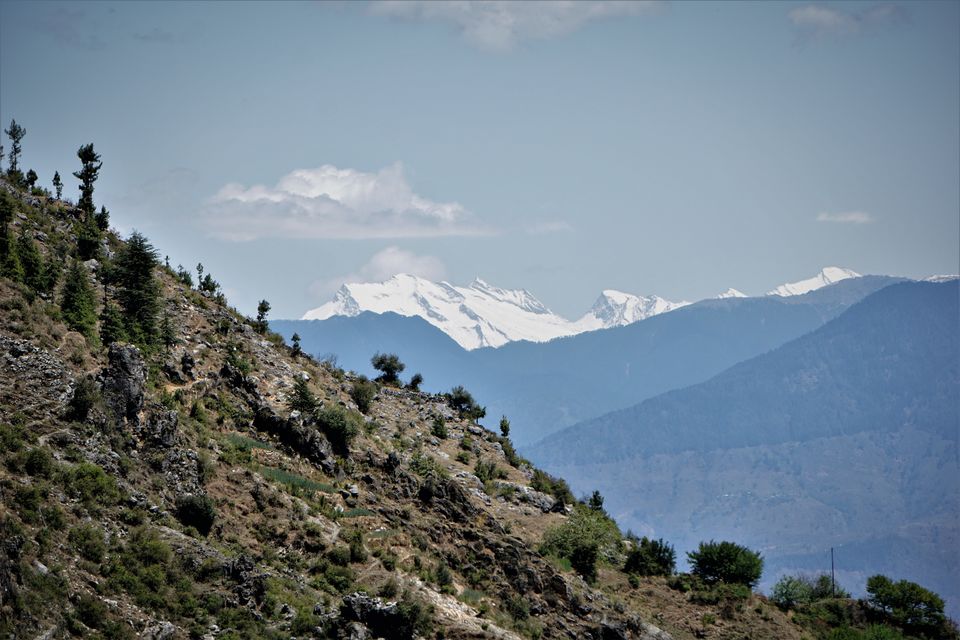 It is inhabited by Jaunsaris, a community of people who claim an intriguing ethnic lineage distinct from the larger population of Garhwalis and Kumaonis of Uttrakhand. They speak Jaunsari, a language distinct from the local dialects of Uttrakhand. There could be some truth to this claim as they look distinctly different from other 'pahari' people of this state.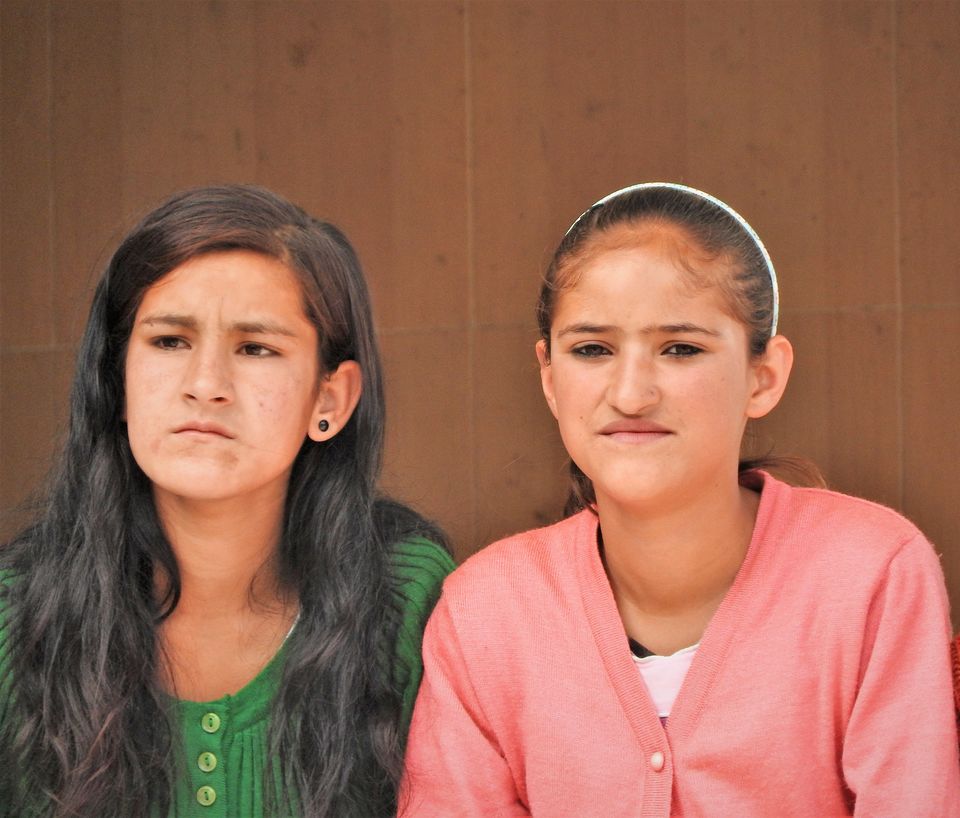 The simple folk of this village live off the land. Commercialization of the cities has not reached them and without any thought for profit they invite visitors with open arms for a cup of tea in their humble abodes.
We visited in the month of April, when the weather varied from cool to chilly with occasional rain storms. The wheat fields were still young as they swayed in the stormy winds in waves of green. The apple orchards were decked with soft pink flowers which looked like Cherry blossoms from a distance. Tomatoes were in various stages of being planted and watered. The village with its terraced farms and fields is surrounded by a garland of hills with the snow covered glossy peaks of Himalayas rising up in the background.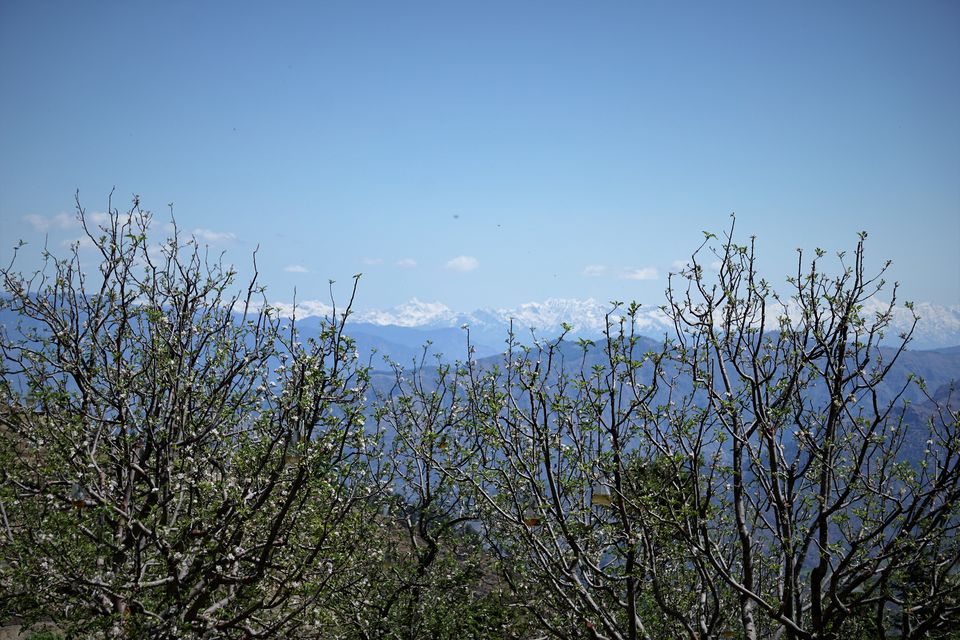 Day 1.
We were fortunate enough to reach Gorchha on the day of their Vishu or Bissu festival. It marks the beginning of solar year and the harvest of rabbi crops. The menfolk gather at the village temple of Mahasu (incarnation of Lord Shiva) to offer prayers and Rhododendron flowers at the altar. This is followed by music dance and festivities. There is also a mock archery contest and a sword dance by men folk.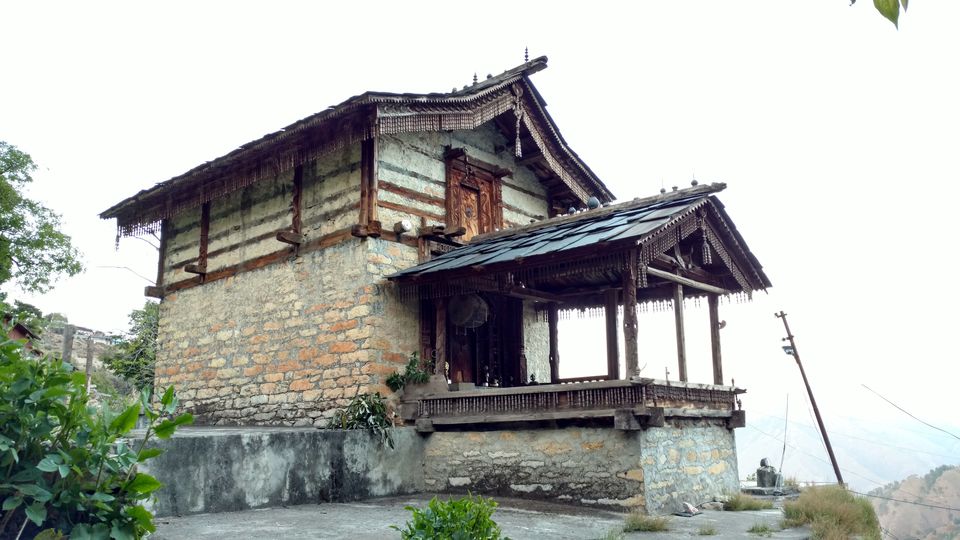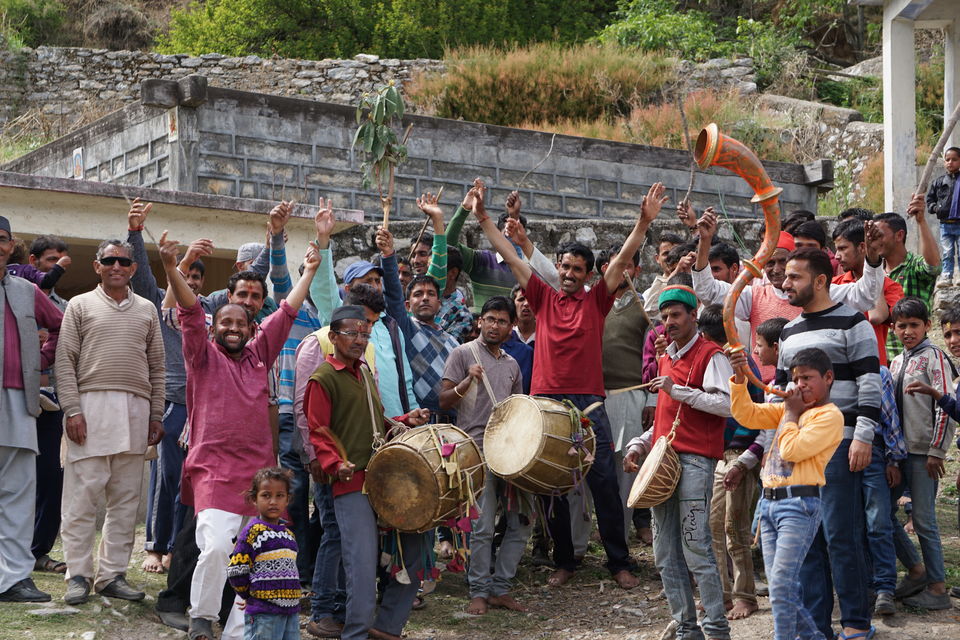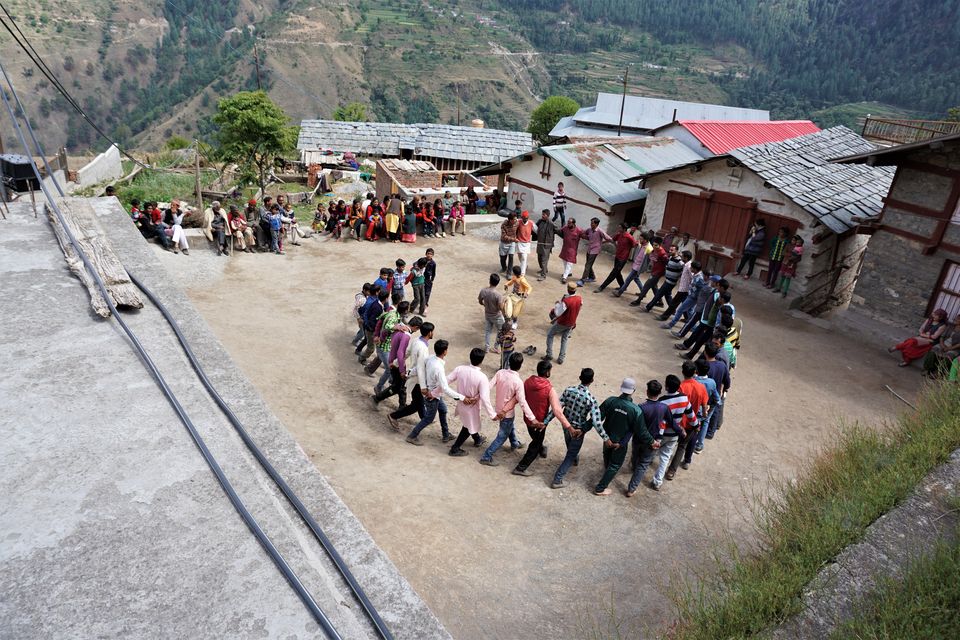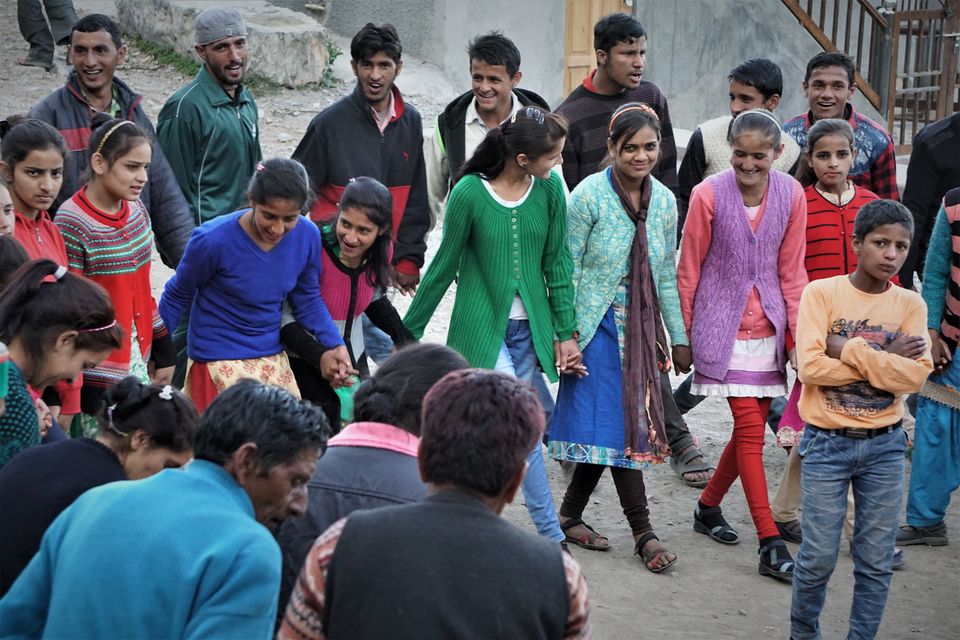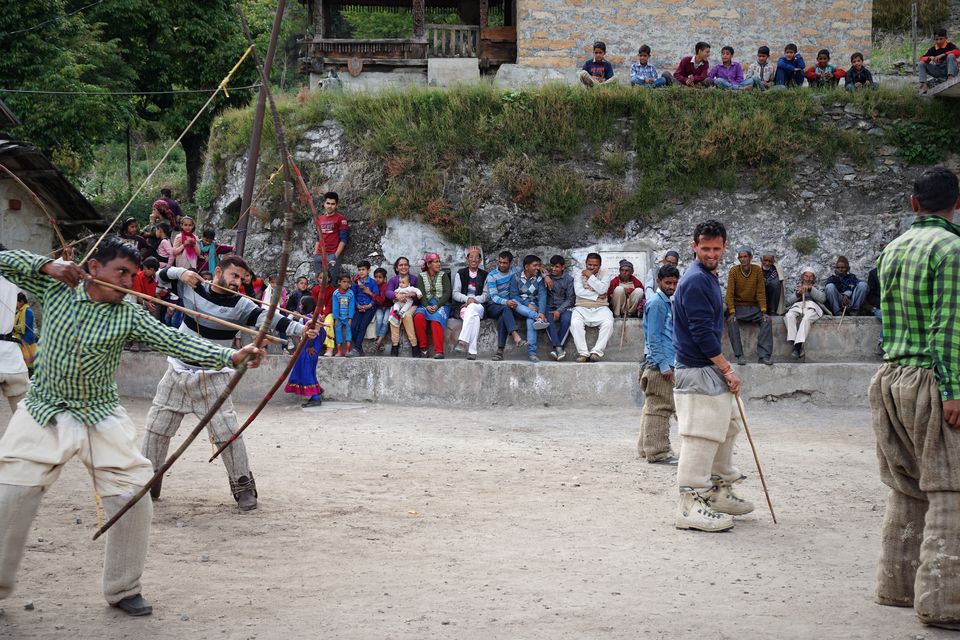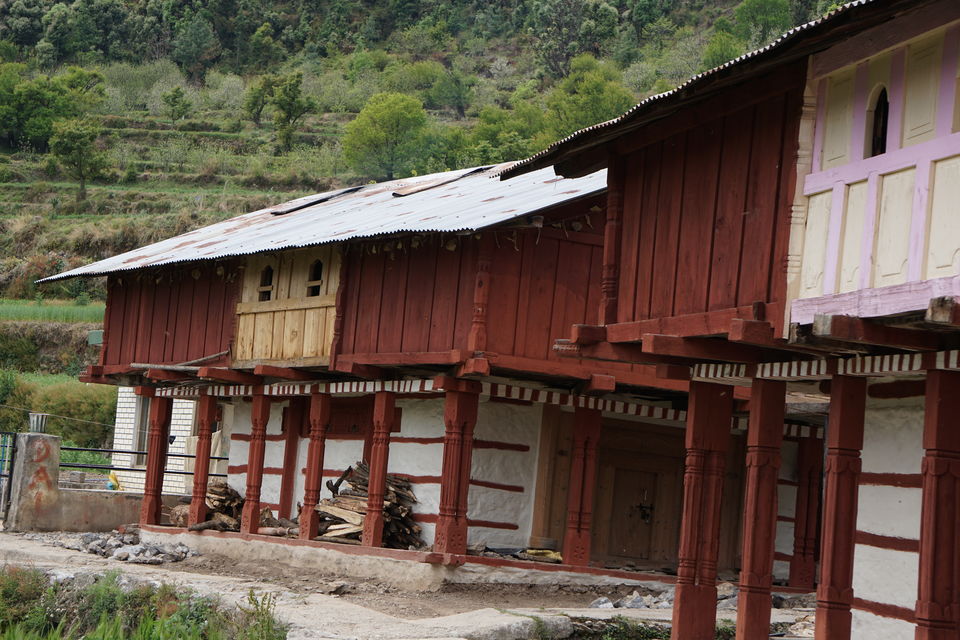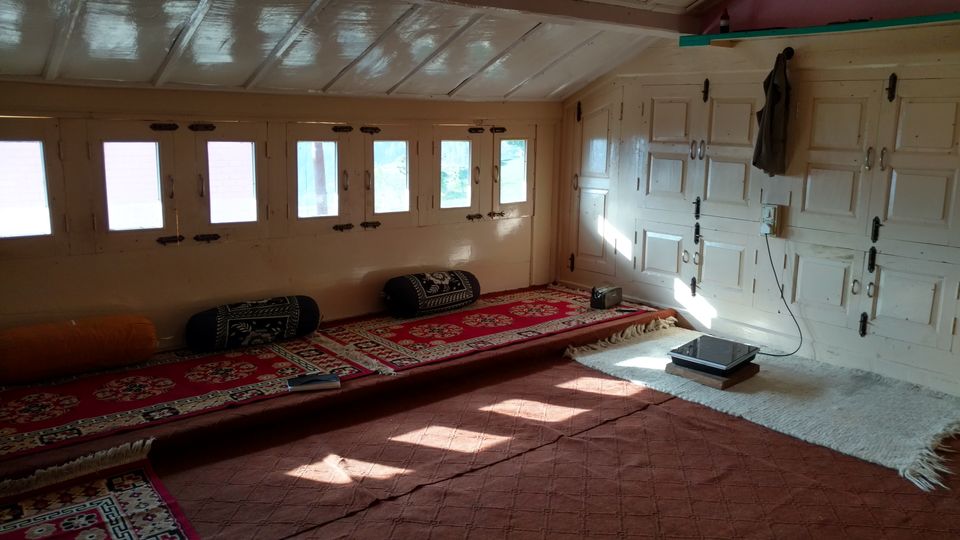 Day 2
On the second day we visited the Byar caves which is about 2 km trek and takes any thing between 3 to 6 hours depending on your fitness. This is a moderate trek and can be be attempted even by people in their late 50s and early 60s with the right amount of fitness and motivation !!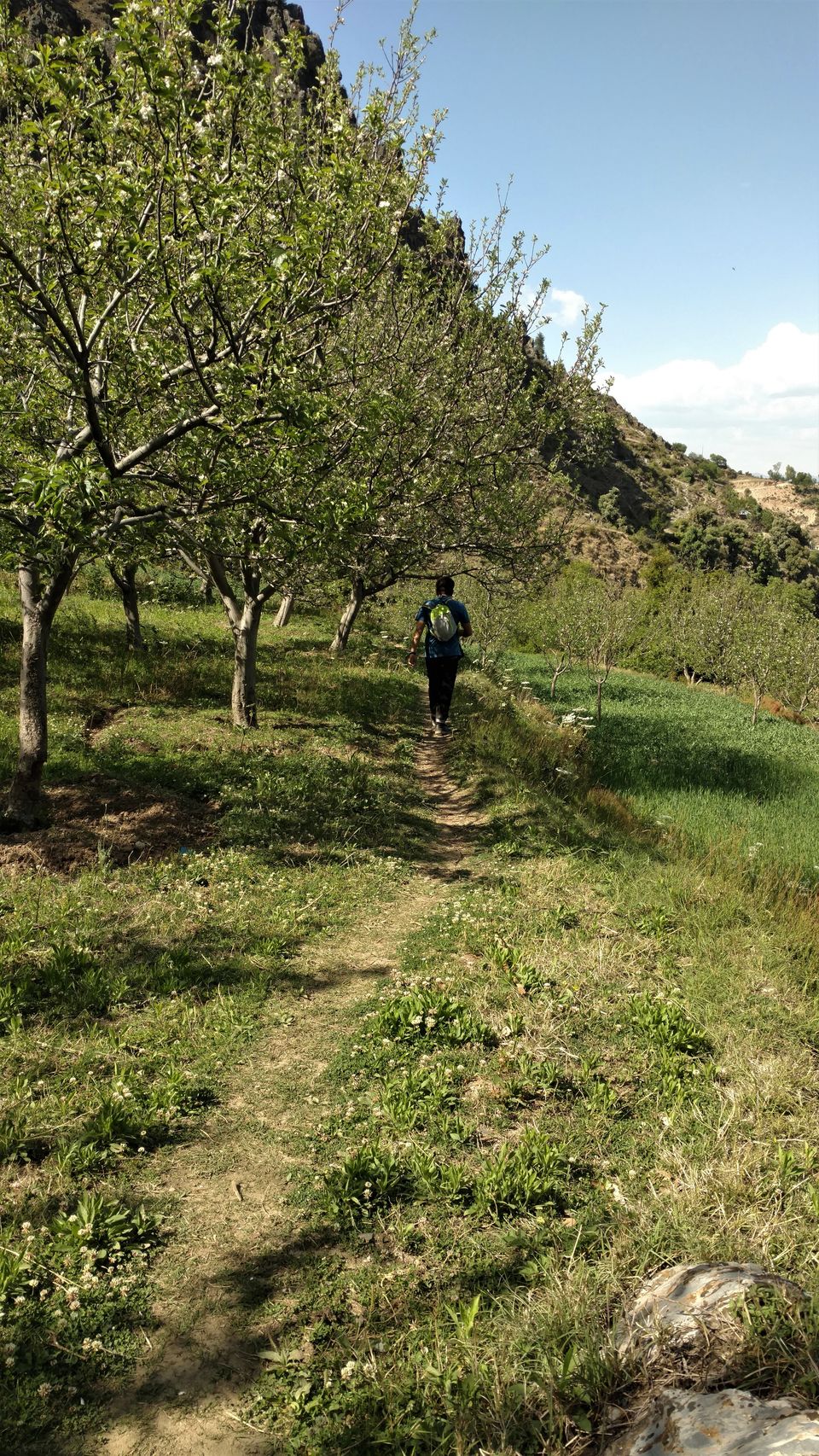 The journey to the caves was like a walk through Nature in all its beauty and diversity. There were sunlit paths strewn with cones of Fir, Chir (Pine) and Deodar (Cedar). The trees themselves grew tall and majestic reaching out to the cloud strewn blue sky. Wild flowers and butterflies swayed in the mountain breeze and Himalayan birds with their shrill yet melodious calls teased us from behind branches. During quieter moments we could hear the constant buzzing of numerous bees that filled the forest air giving an illusion of the sound of a water fall in the distance.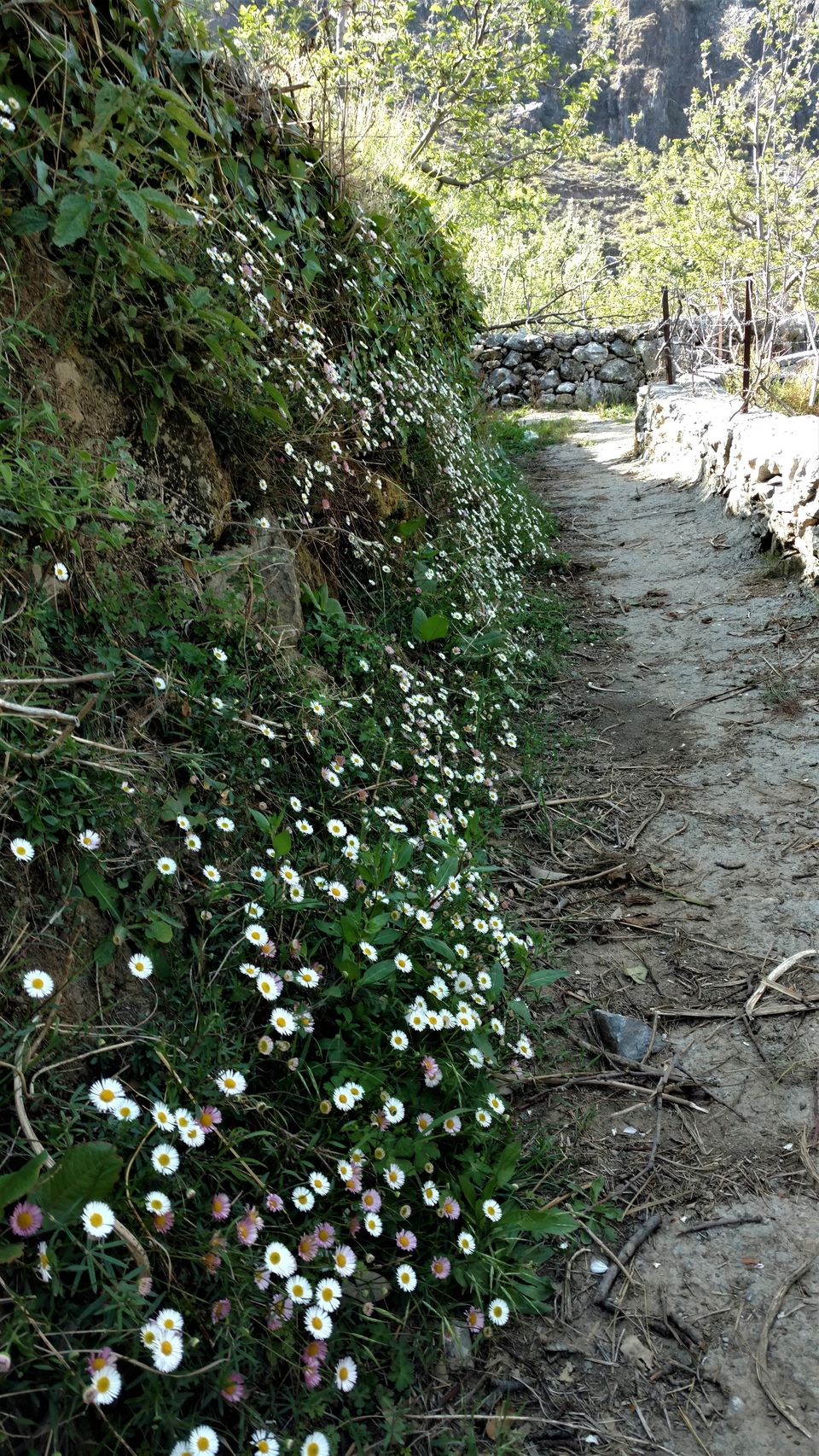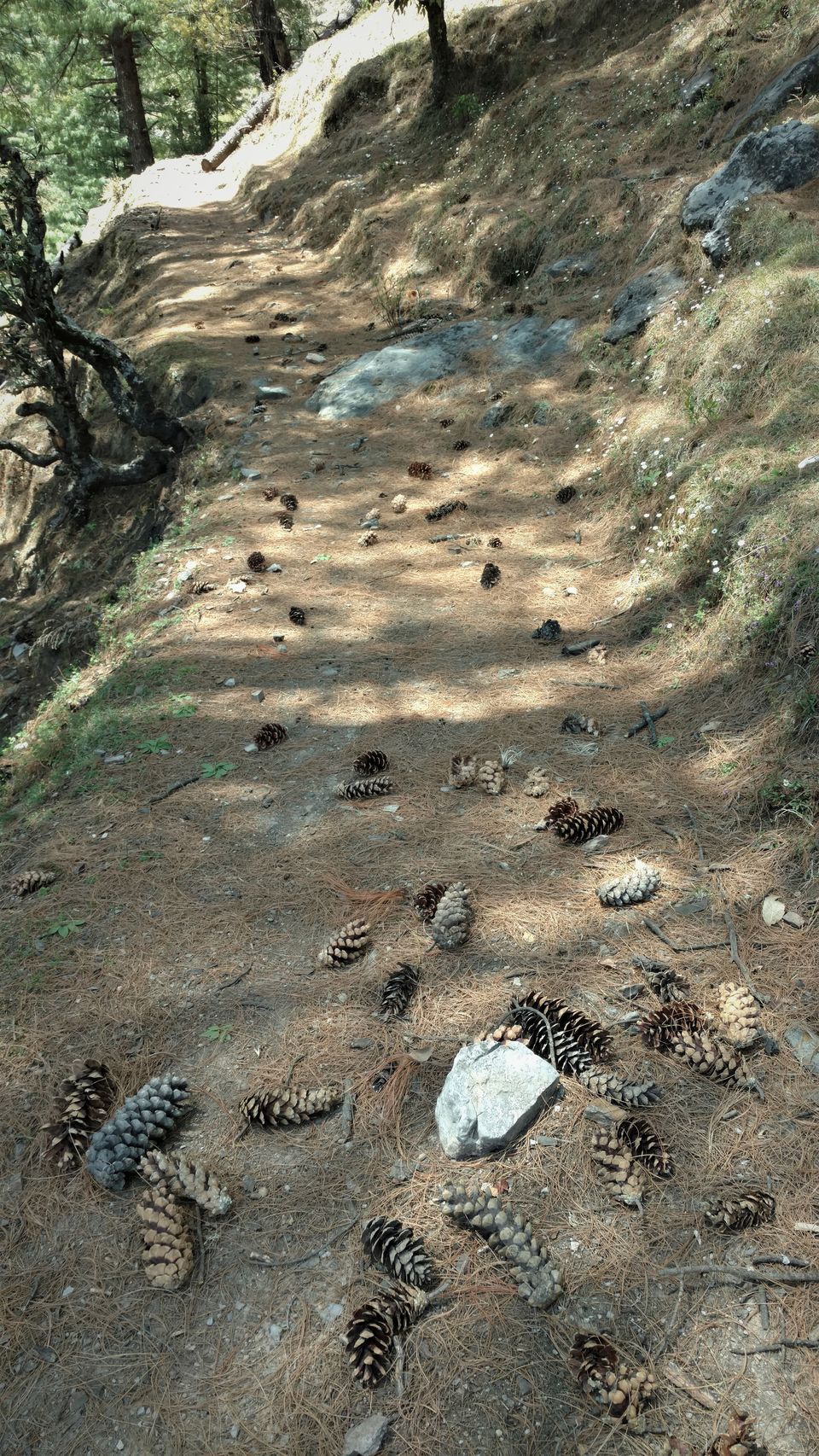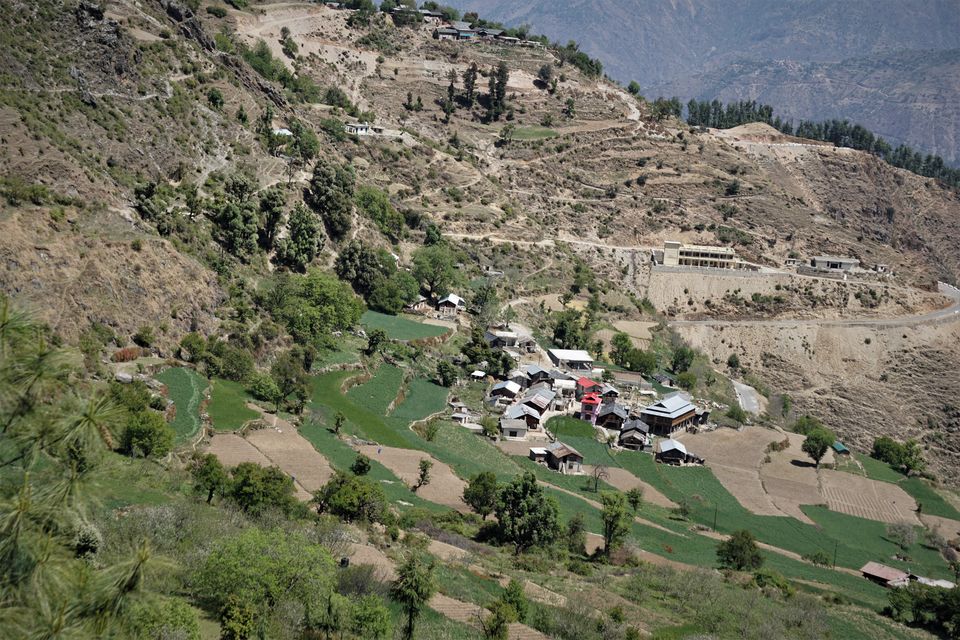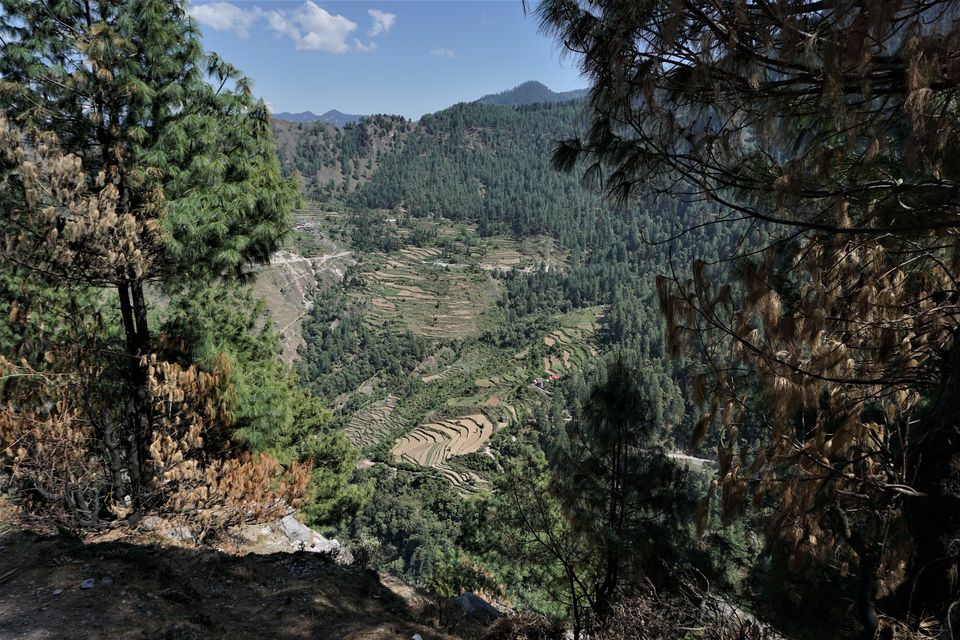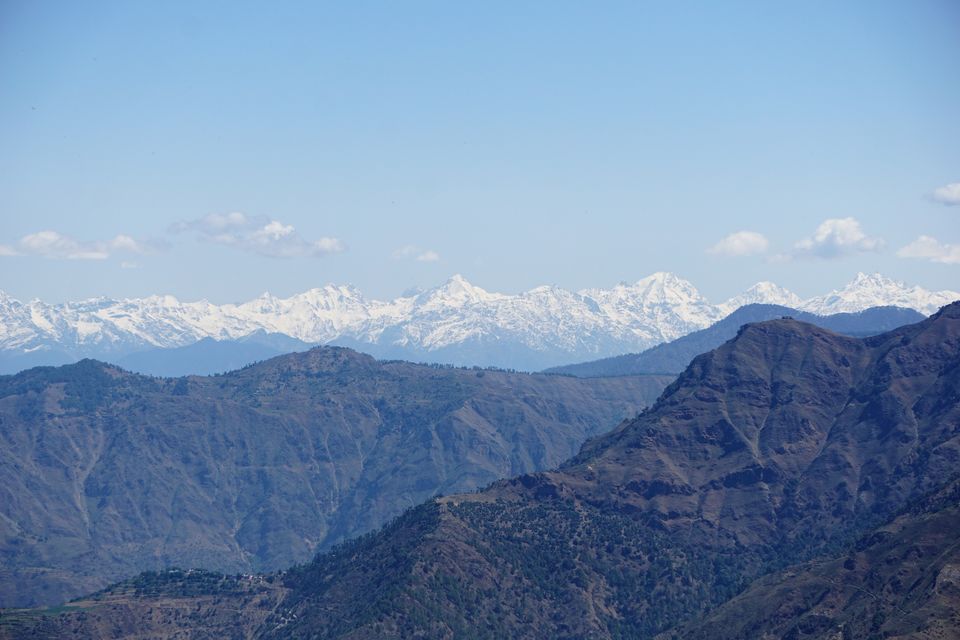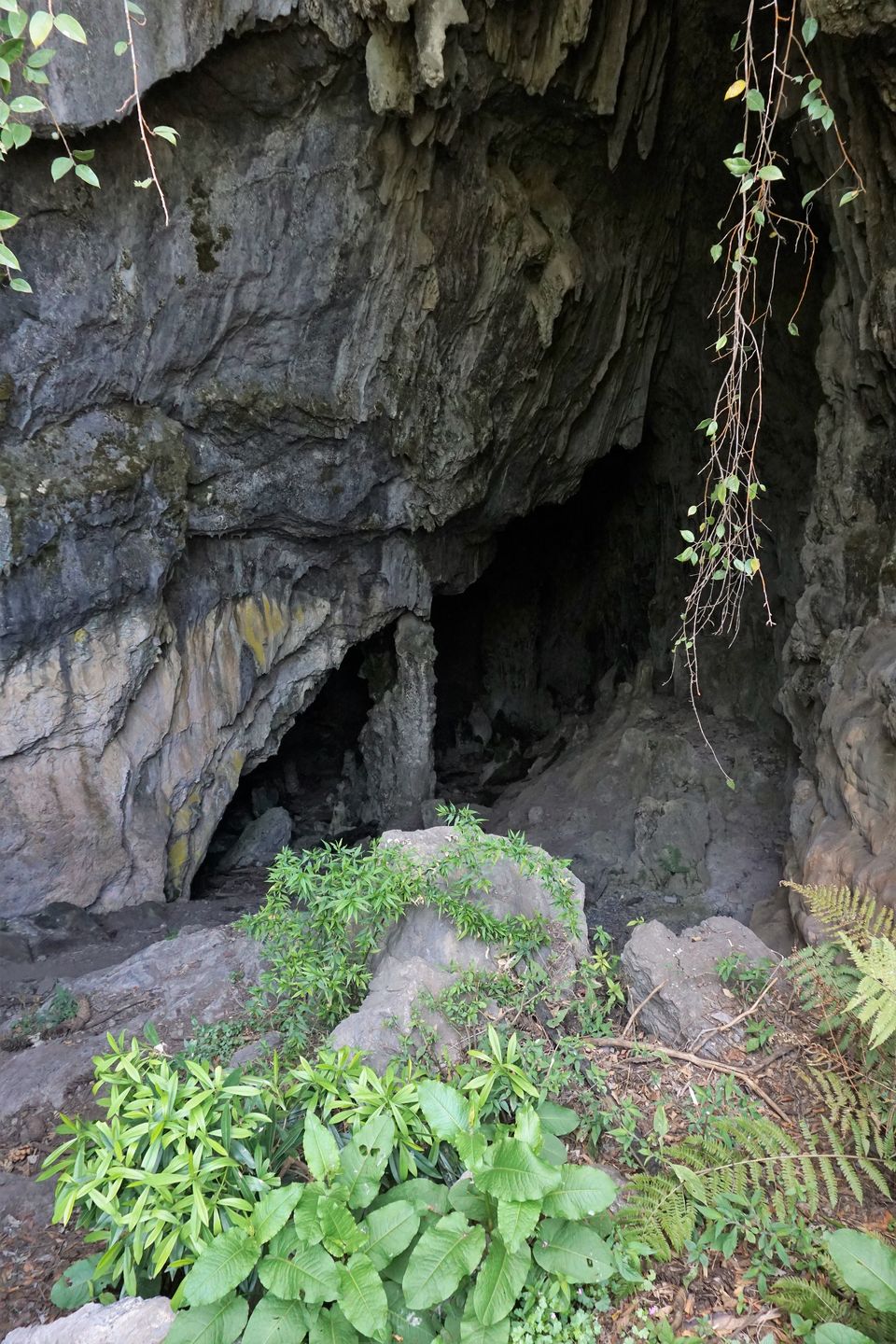 The mouth of the cave was partly covered with ferns and other plants. The cave itself was quite deep, cold and dimly lit. Ancient rocks which had melted and oozed out from the bowels of Earth had cooled to take up grotesque shapes on the cave walls. Our guide, Shri Tikam Singh informed us that in the olden days the Himalayan Black bear could be spotted in these caves.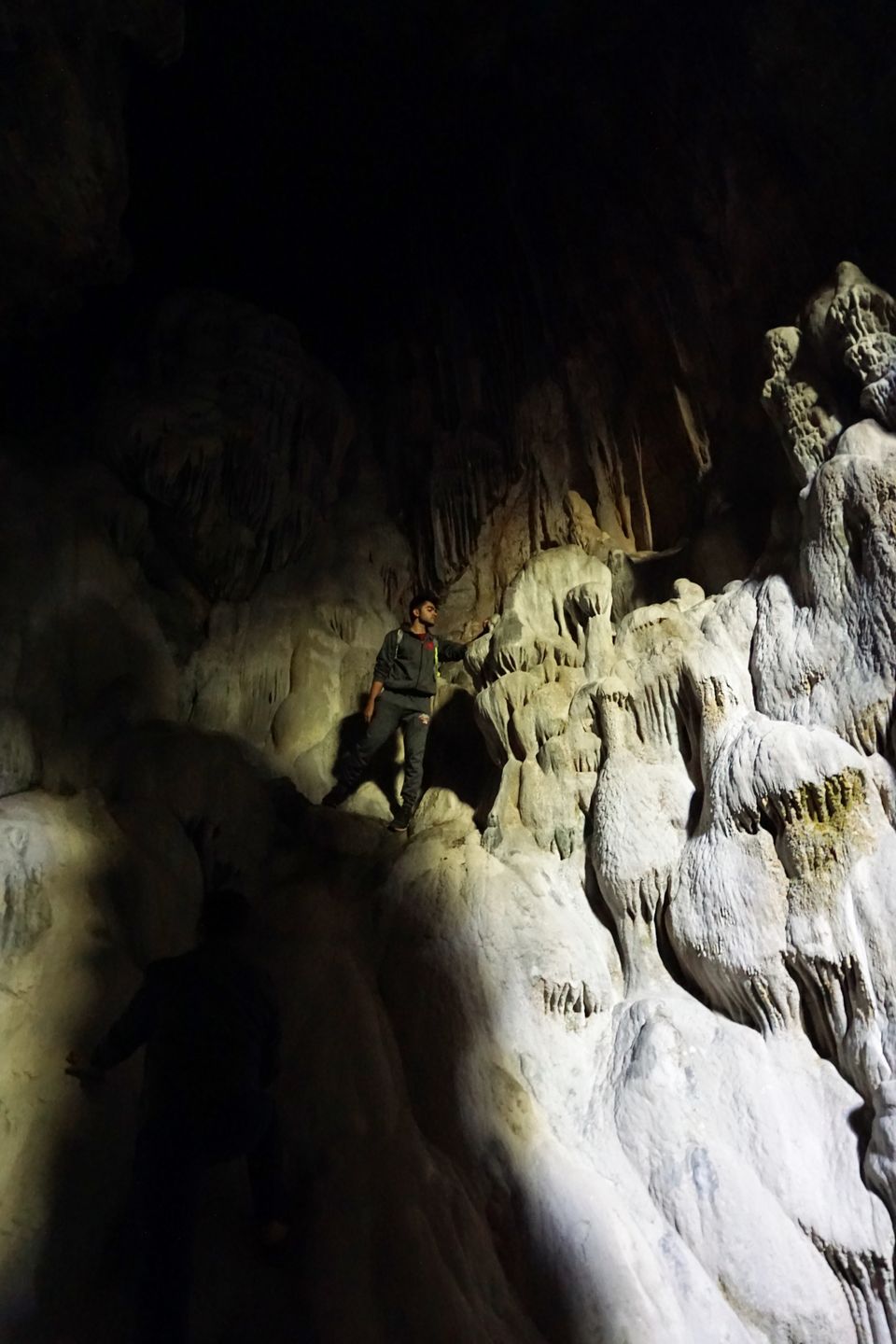 Evenings were spent enjoying the warm hospitality of Tikam Singh and family who run a home stay in Gorchha.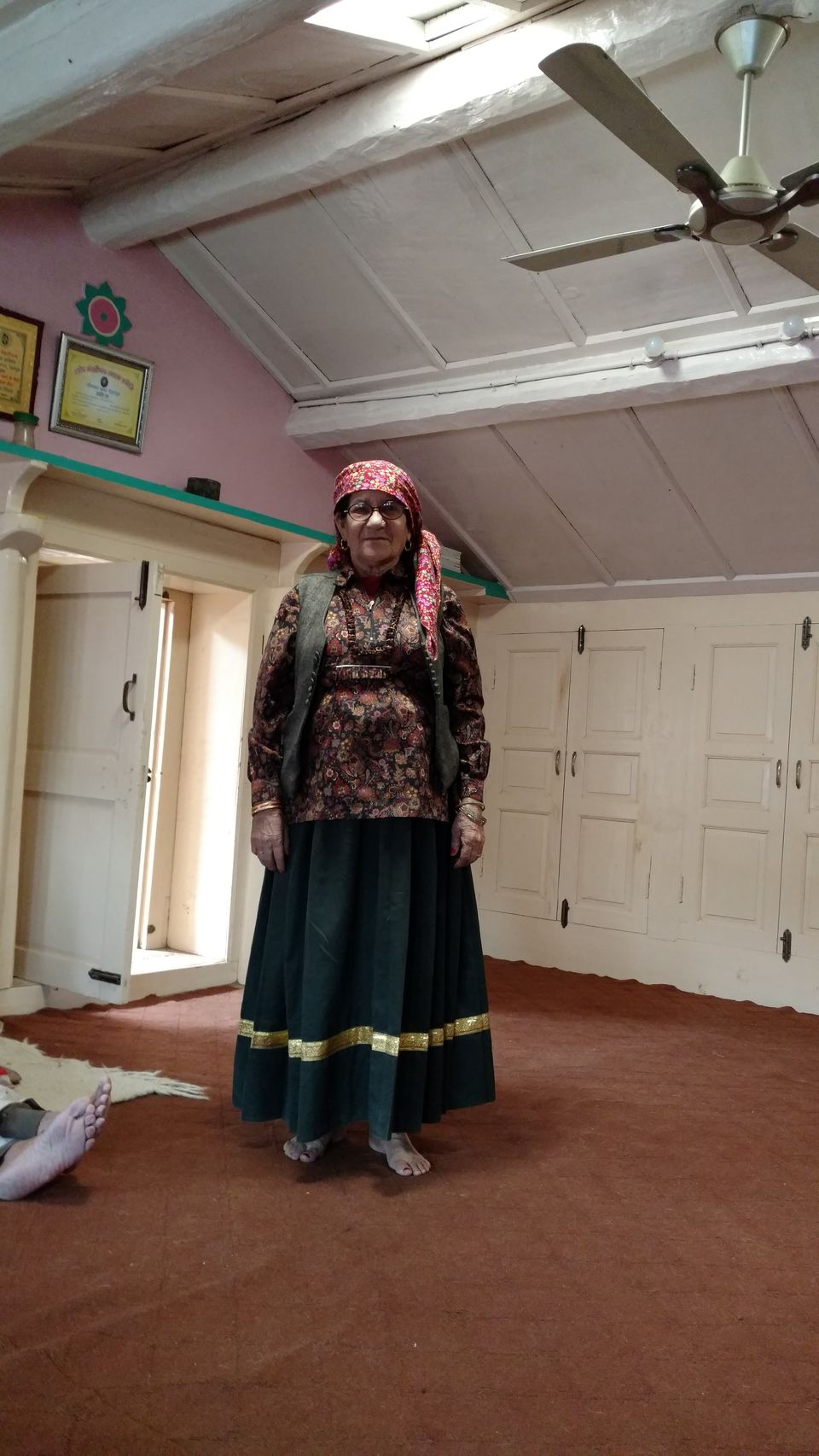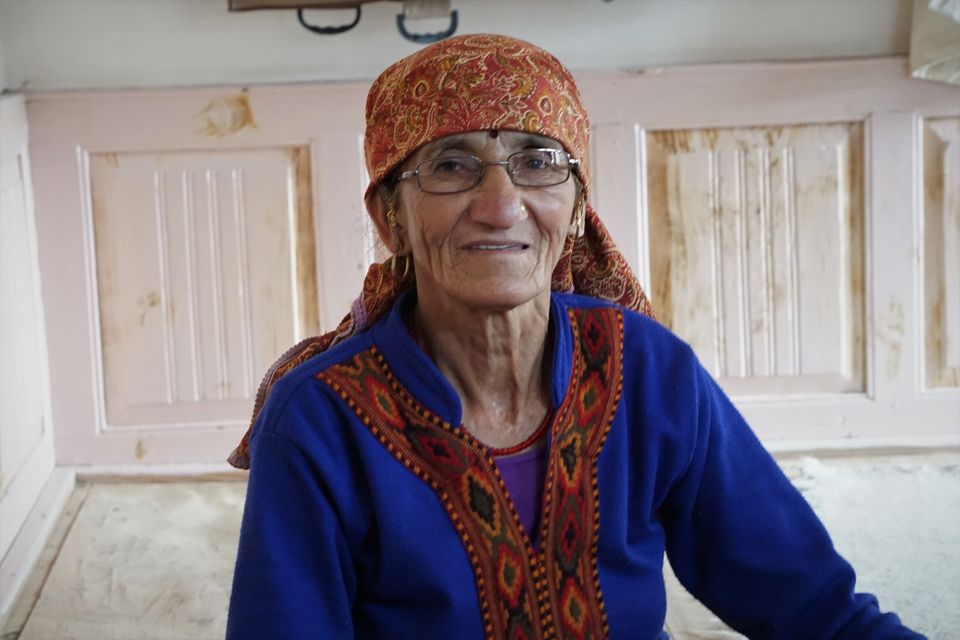 Day 3
The third day consisted of a more challenging trek of 5kms to Moyala top. You pass through the conifers and other Himalayan vegetation to finally reach a Himalayan meadow (known as Bugiyal).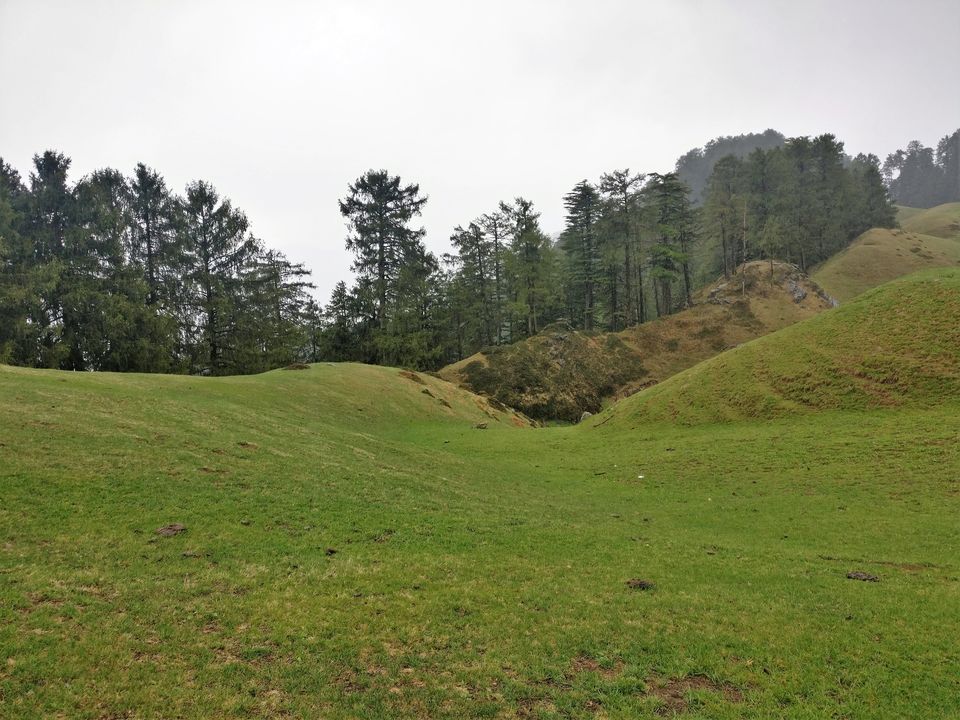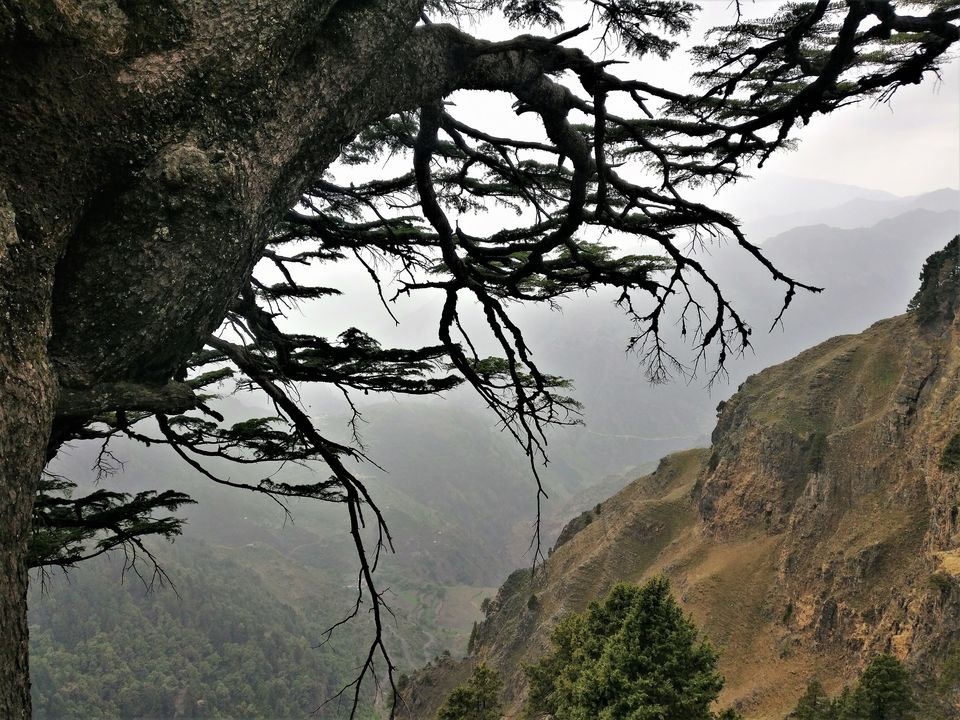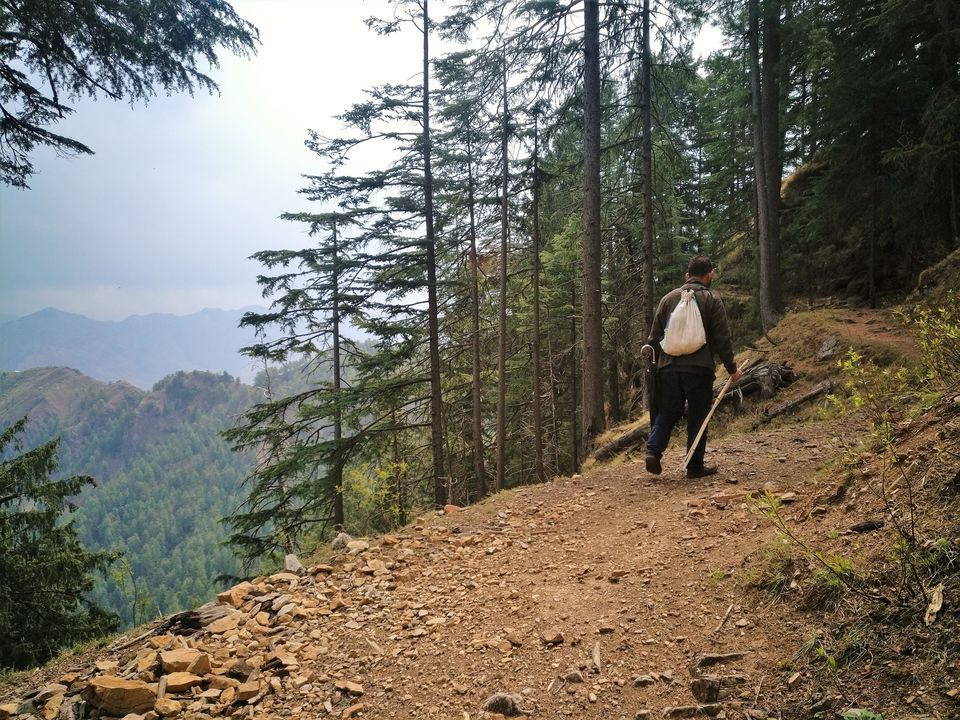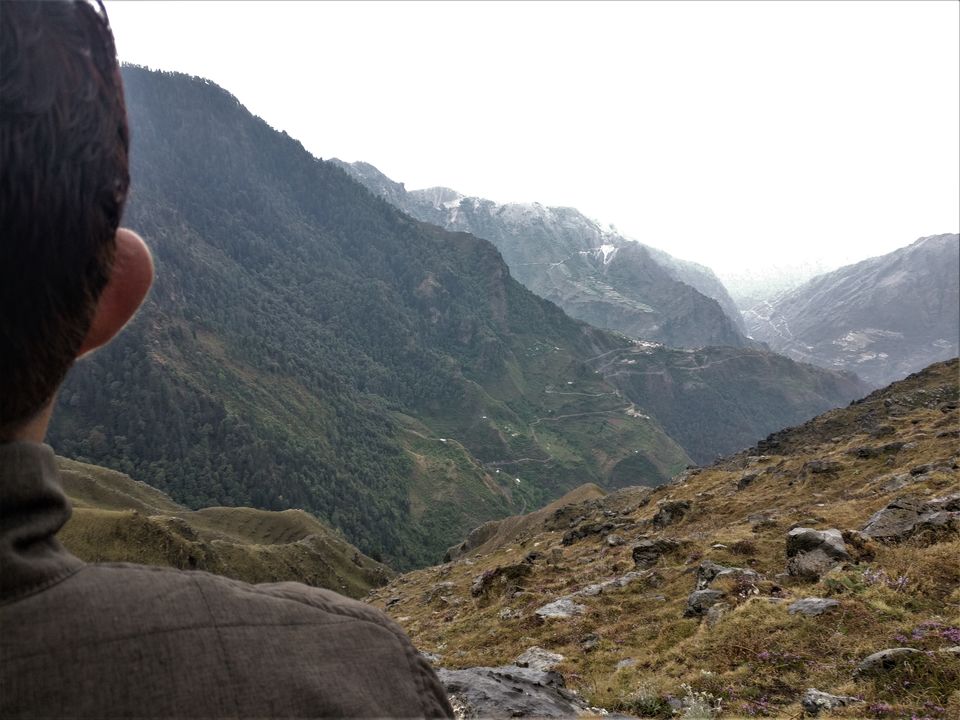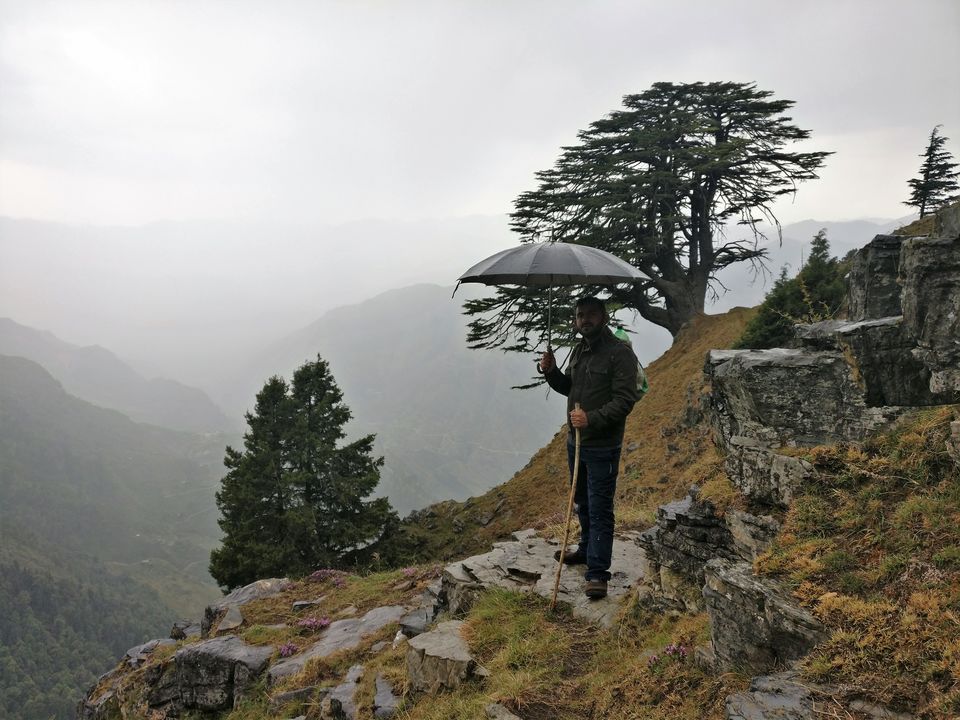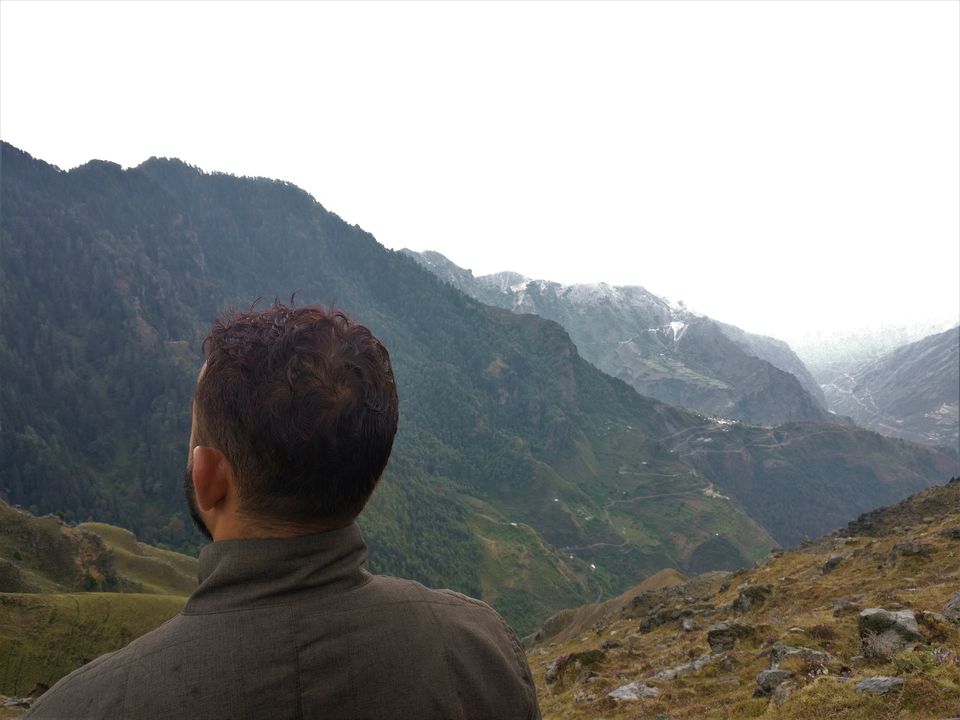 Here the mountain peaks play hide and seek with the mist and the clouds.

Here you are closer to heaven and all your earthly worries fade away.
Here the shepherds come with their folk to graze on the nutritious grass.
Here live the memories of old mountain folk who told tales of ghosts, demons and magic around a bonfire on cold wintry nights.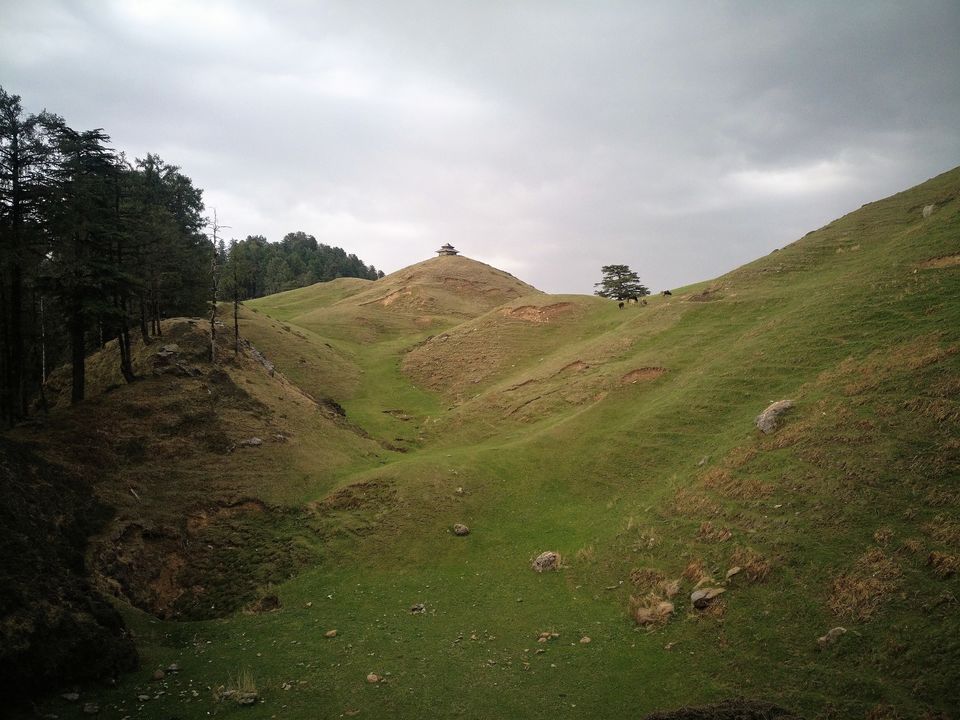 Gorchha is a heaven for birdwatchers and plant lovers. We spotted numerous varieties of Himalayan birds and wild flowers.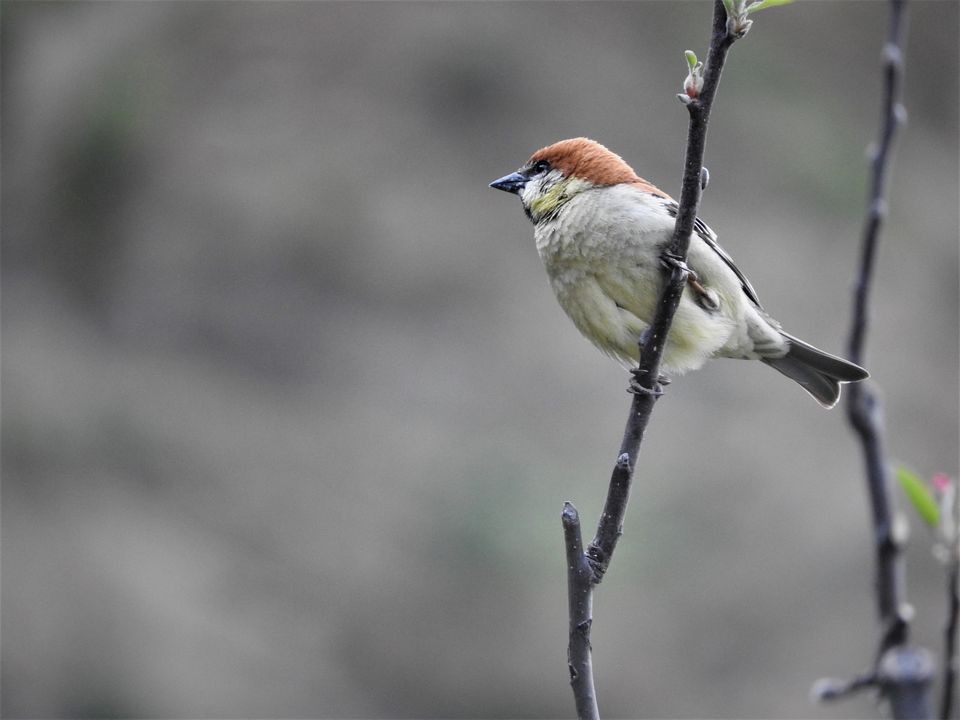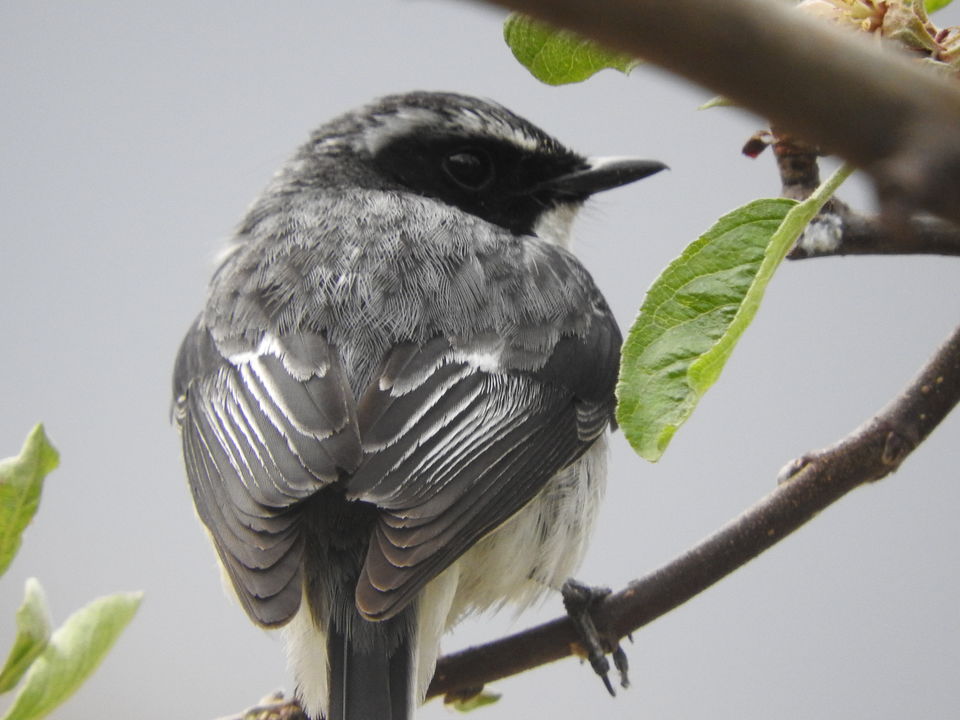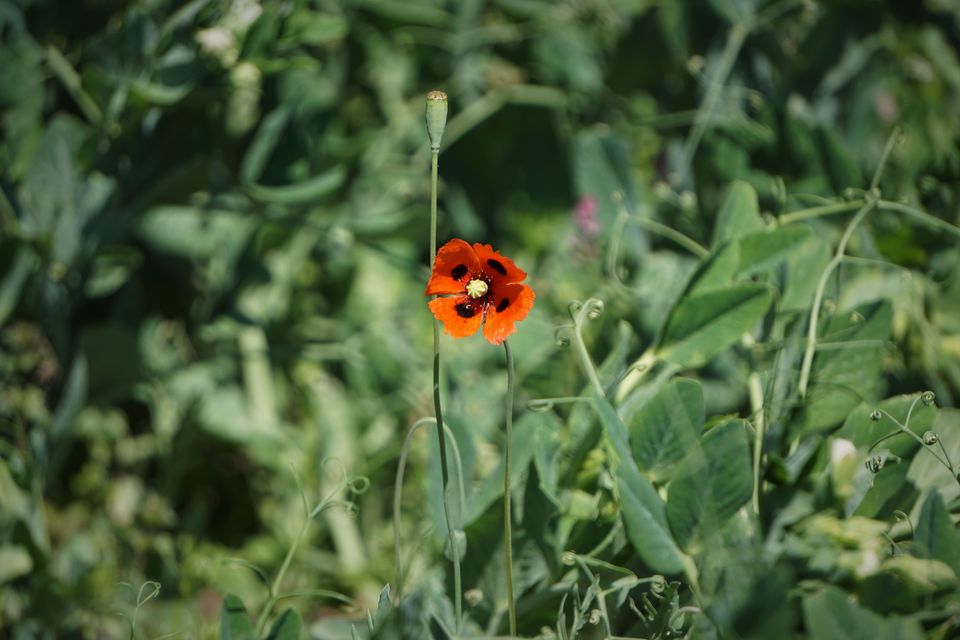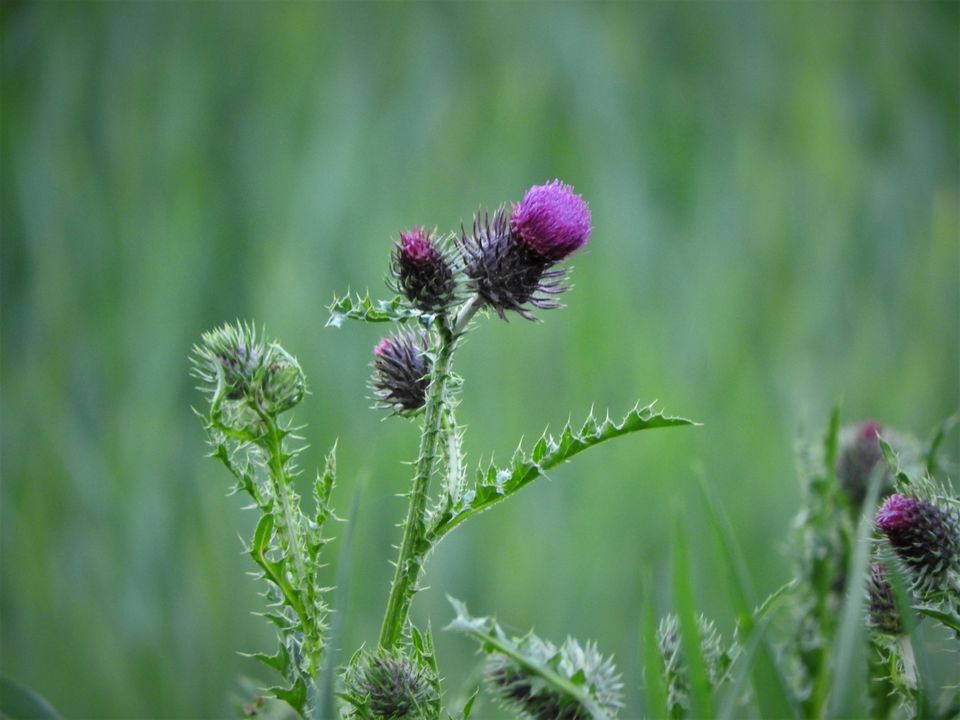 Day 4
We bid farewell to the villagers and family of Tikam Singh who insisted on packing some Apple pickle and locally produced honey for us.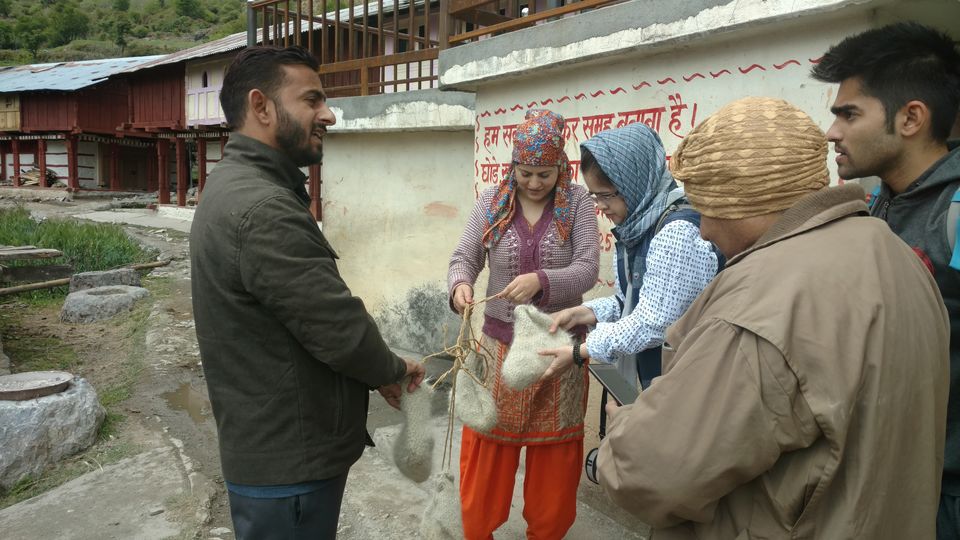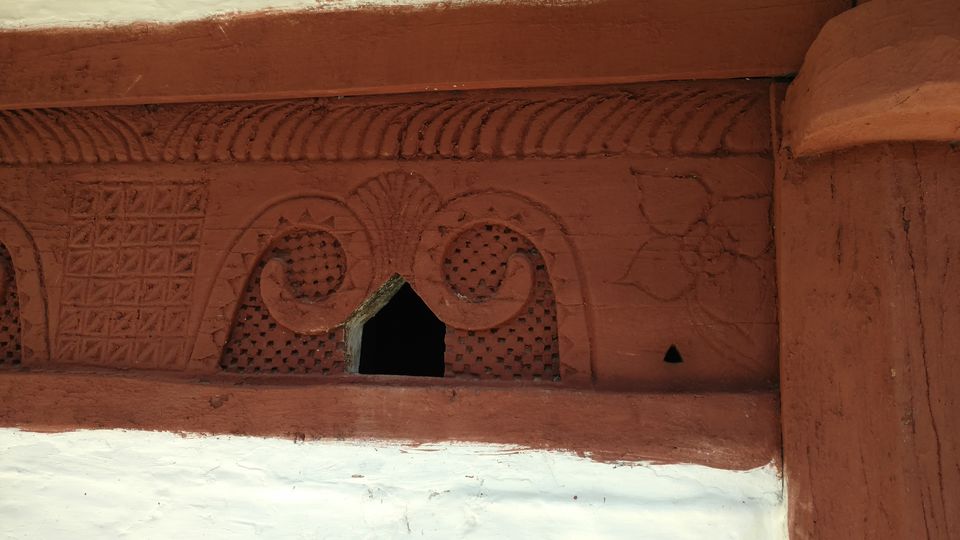 On the way we stopped at Kanasar which is a beautiful spot of grassy meadow surrounded by majestic Deodar trees.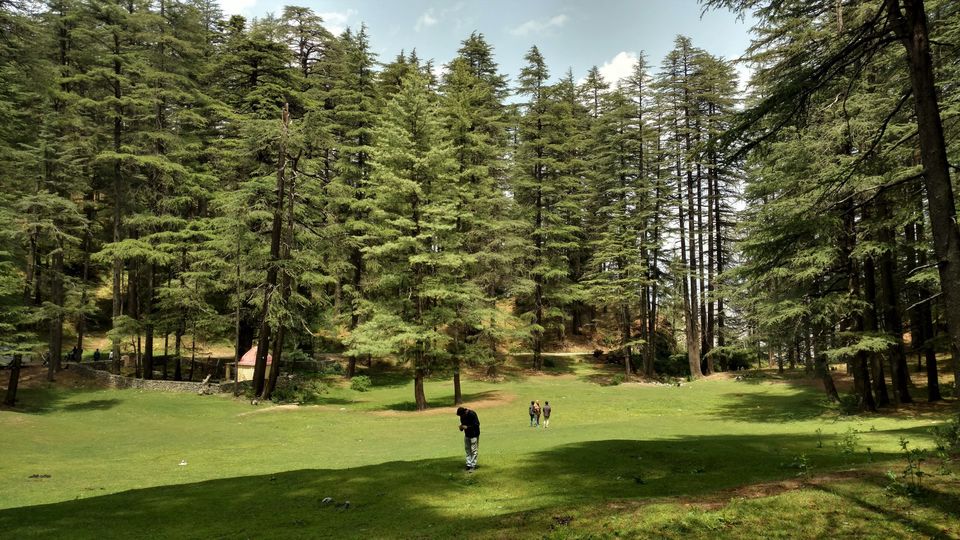 There is also a Kanasar devta temple here. Next to the temple is Deodar tree of circumference 6.35 meters which is known to be Asia's biggest Deodar tree.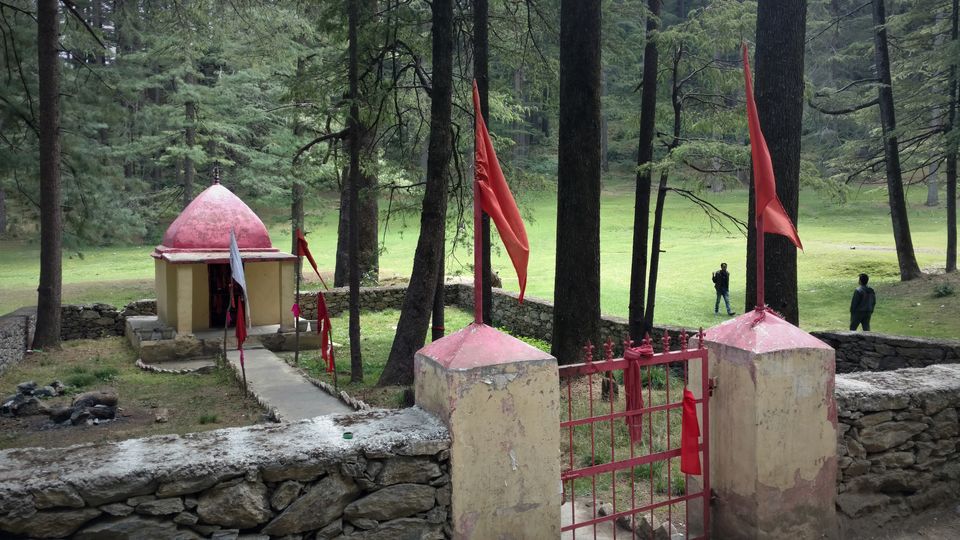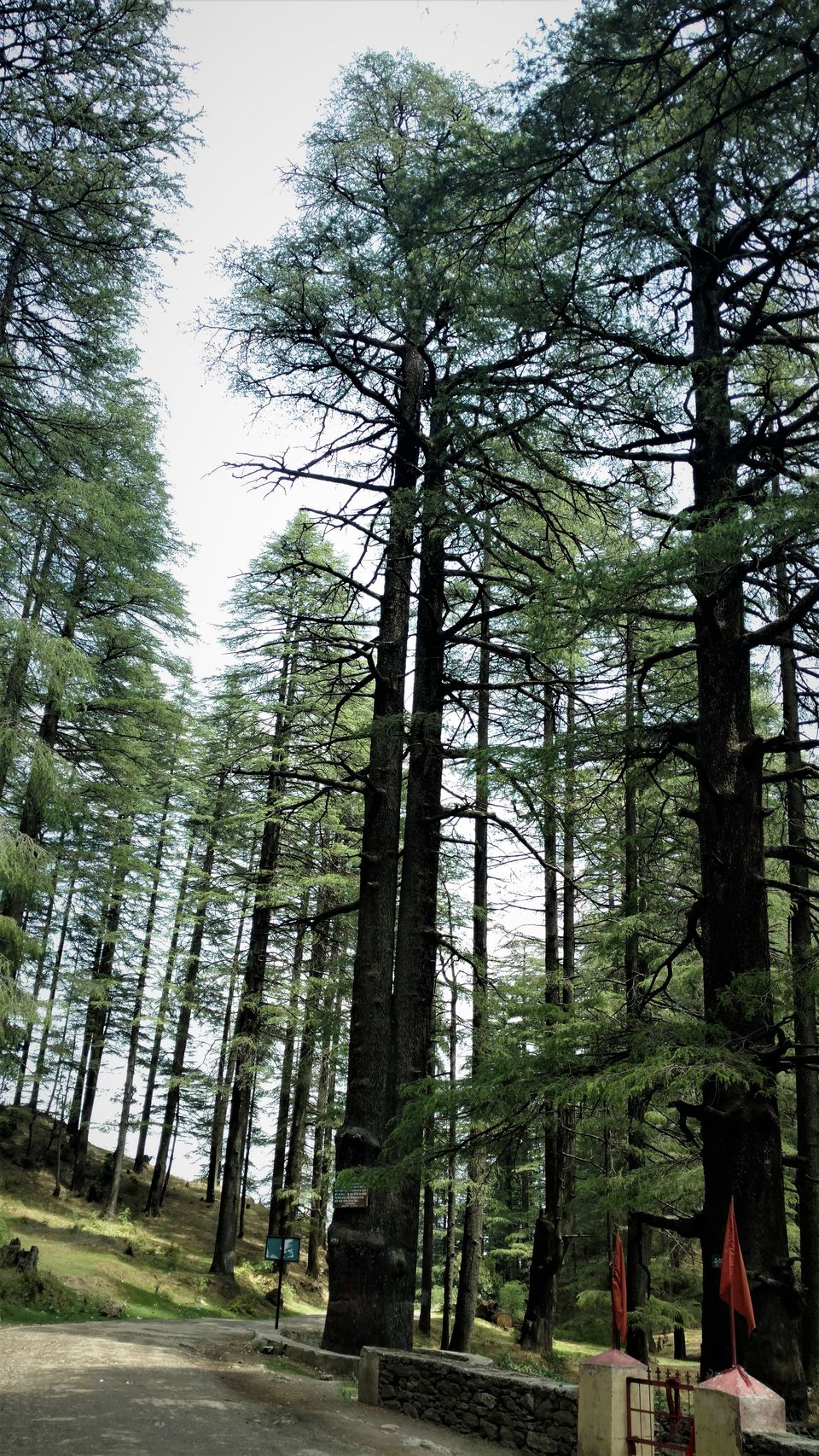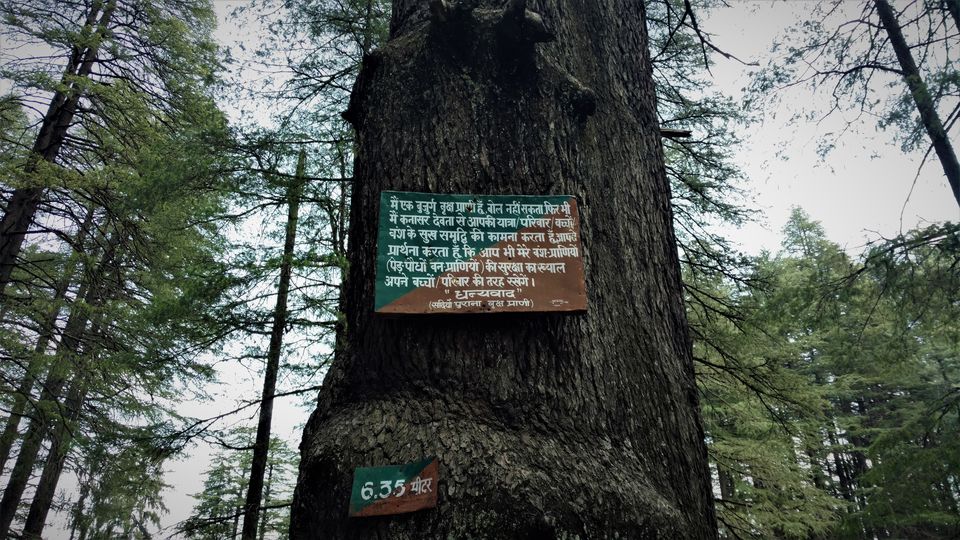 Kanasar is 27 km from Chakrata and 114 kms from Dehradun.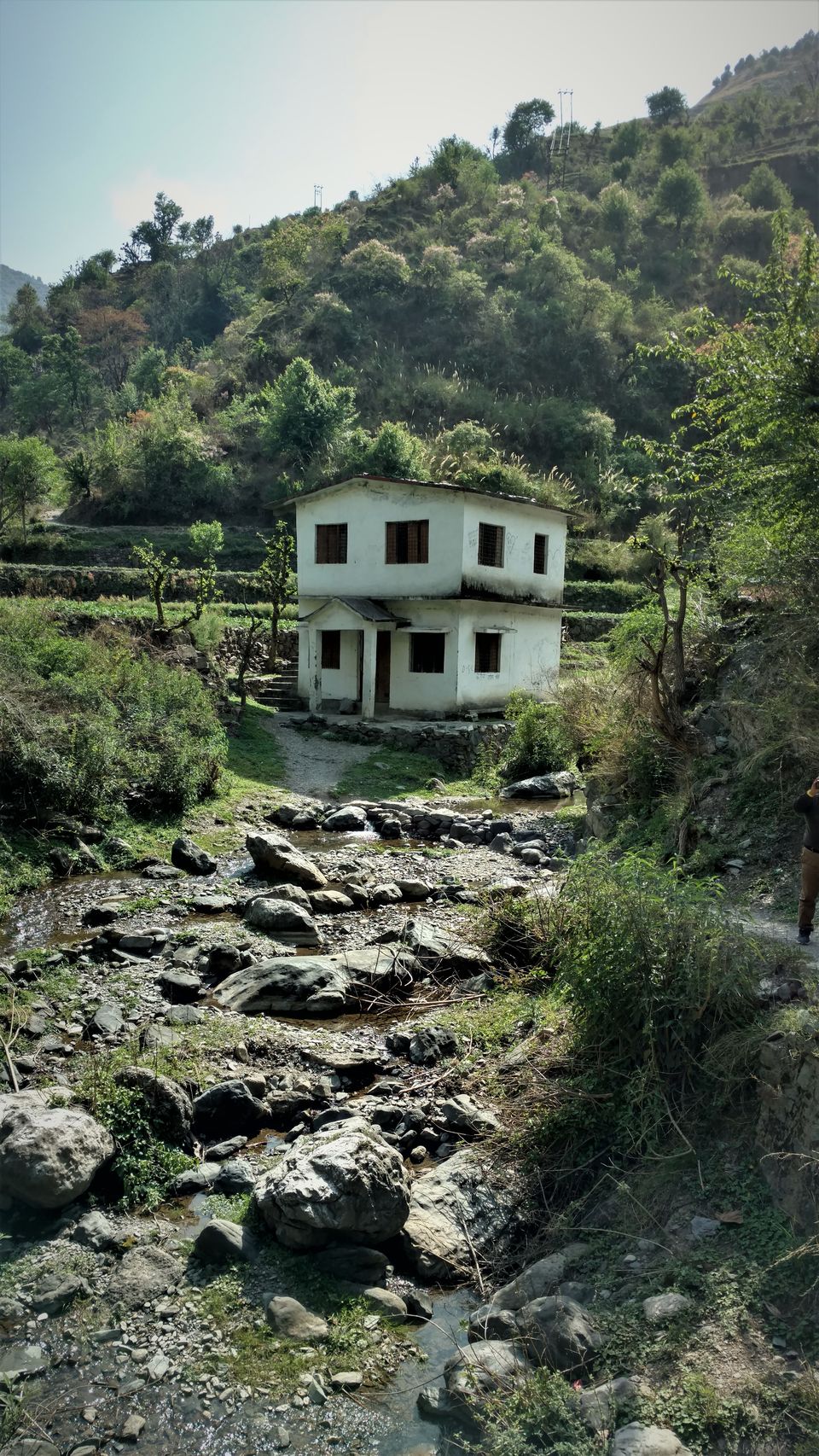 Next stop was Tiger falls. We took the motor able road which stopped half way along a hill. We walked the rest of the way along terraced fields and a network of streams to Tiger fall whose waters plunged from a height of 312 feet. When we visited this place there were just a few other tourists around us. As we sat quietly at the foot of this huge waterfall , the sound of the gushing water along with the rambling of the flowing streams and the chirping of small birds frolicking in the spray from the water fall, an occasional breeze blowing the cool water spray in our direction- such an ambiance can fill you with reverence for mother Nature and move you to tears...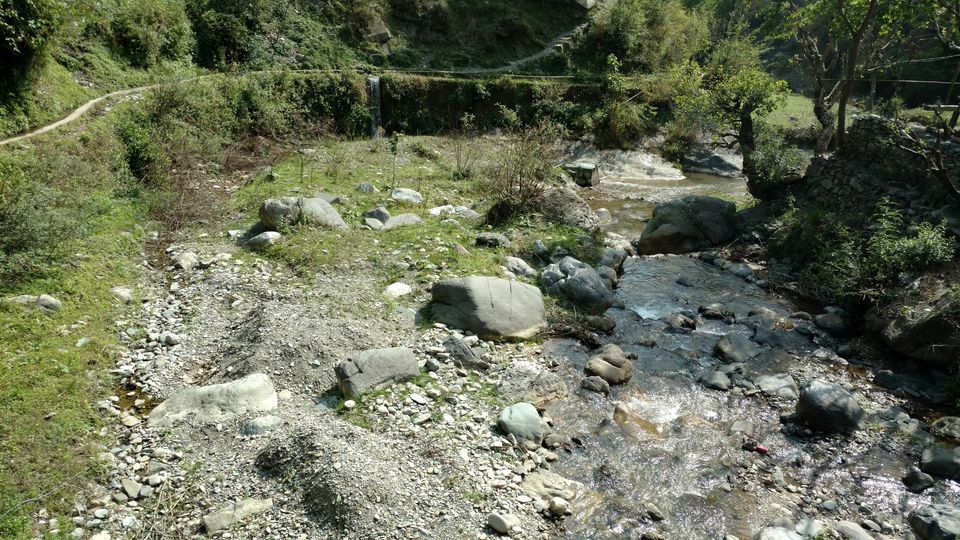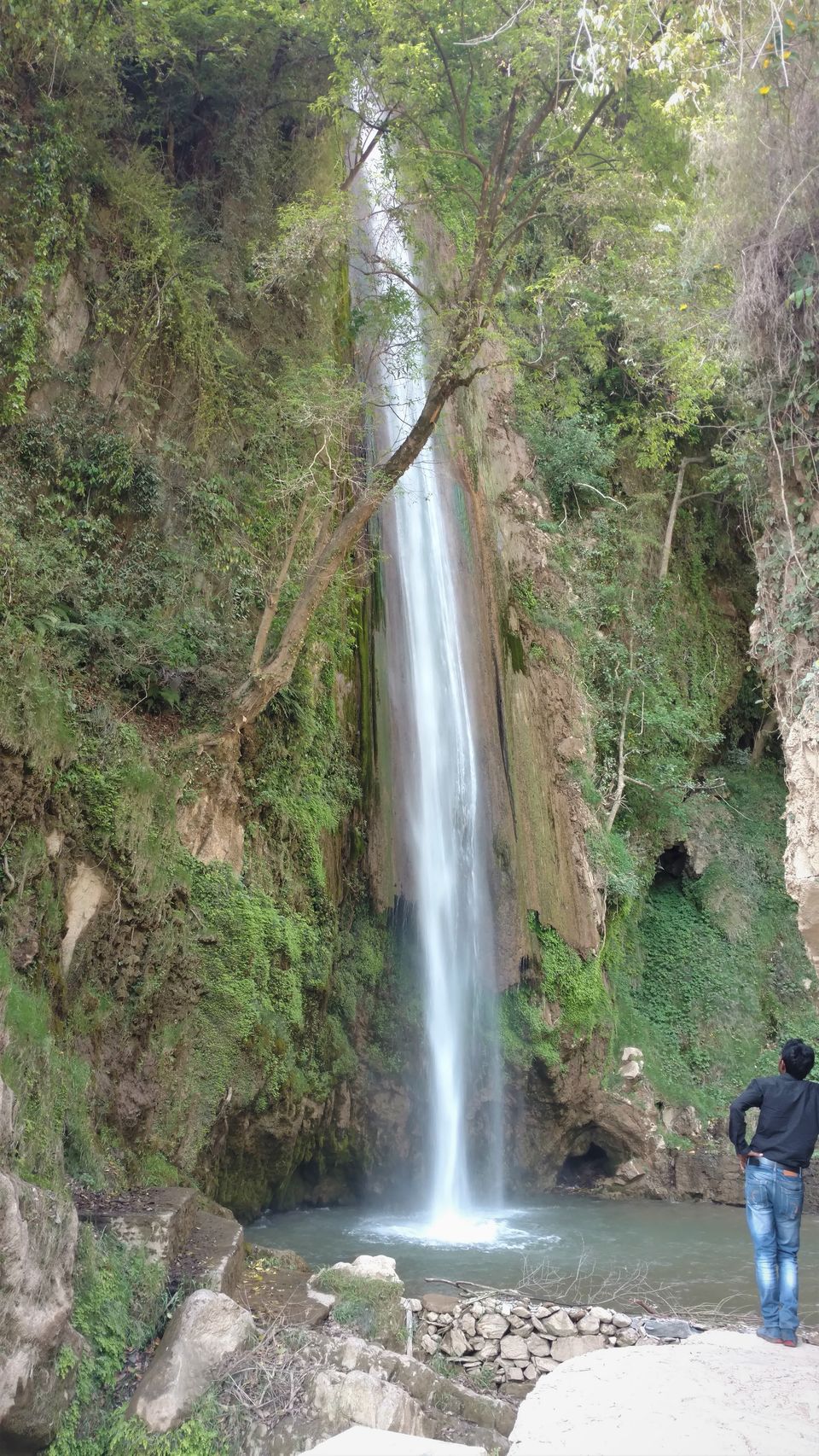 Photo credits: Rupa, Razi and Danish Abdi
Video credits: Rupa Abdi's You Tube channel: Raqs
Travel Tips:
How to get there
Gorchha is 70 kms from Dehra Dun and 400 kms from New Delhi.
We took the Nanda Devi overnight train from Delhi to Dehardun.
Budget travelers can take a bus from Dehra Dun to Vikas Nagar which is about 38 km from Dehra Dun and then hire a cab from Vikas Nagar to Gorchha.
Alternately you could hire a cab from Dehradun to Gorchha which could cost you anywhere between 5000 to 6000 rupees.
You can see Kanasar and Tiger Falls on the way to Gorchha or on your return trip. We visited them on our return trip from Gorchha to Dehra Dun.
When to travel
Gorchcha is known for the freezing temperatures during winters and pleasant climate during summers.
Summers (March to June) are very pleasant with 10 °C (Min) and 30 °C (Max).
Monsoon (July to September) is associated with medium rainfall. This season is characterized by slippery roads and cold winds. Tourists mostly avoid the rainy days.
Winters (December to February) are chilly. During this season, the maximum temperature is below 15 °C and minimum touches -5 °C; it is freezing cold.
Autumn (October and November) is mildly cold.
March to May is the ideal season for outdoor activities. However If the snow fall is good, it is worth experiencing the winter in Gorchha! The month of April is a month of thunder storms, that was when we visited and it was quite beautiful !!
Where to stay
Shri Tikam Singh who runs a homestay at Gorchha village can be contacted through his facebook page:
https://www.facebook.com/Gorchha-Village-106305010036987/
His contact no. : 91 8447728560
Related posts :
Gorchha II: The landscapes around Gorchha
Gorchha III: The Bisu Festival
Gorchha IV: People of Gorchha,at work and leisure
Gorchha V: The Birds and Wild Flowers of Gorchha