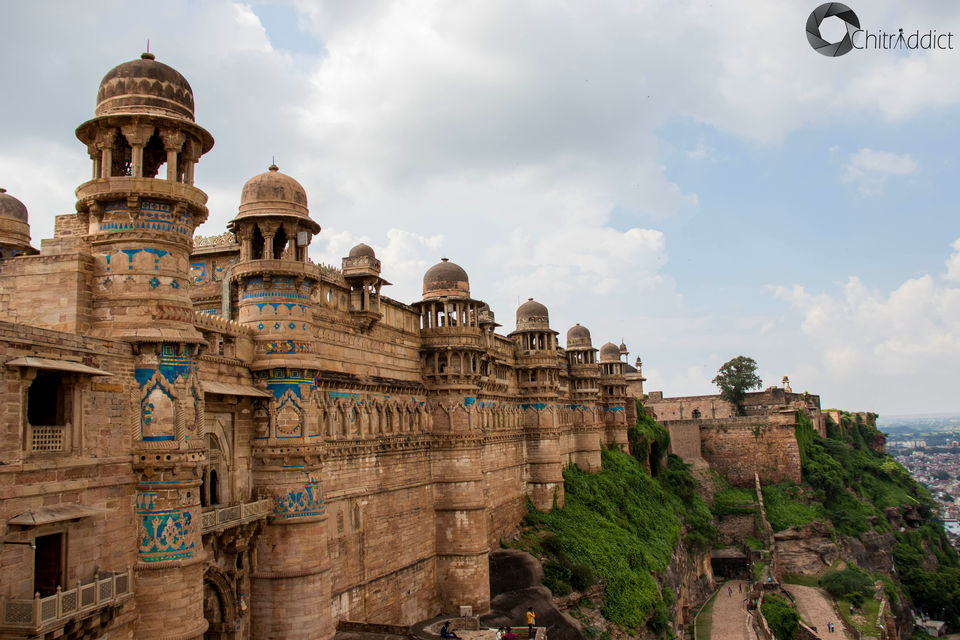 Being Gwalior as my Home town and a City very close to my heart i always admired it and loved living there . But after i went to Mumbai i realised that i started missing the Vibes that this city gives me , the peace that you get here is one of its kind . There are many places to visit in Gwalior but my favourite is The Gwalior Fort , whenever i go home i Definitely visits the Gwalior fort , its beauty , its architecture , its vibes and the view of complete Gwalior city from atop it always forces me to go there .
Other places that are a major tourist attraction are Jai Vilas Palace , Rani Laxmibai Statue , Tansen tomb , MLB college , Phool Baugh , Italian Garden , etc .
The Food that you get here is too yummy , poha - jalebi and samosa - kachori are the favourite breakfast of the people of Gwalior , apart from that various delicious street foods are available which gives a twist to your tongue and satisfaction to your soul . we have Chaupati where you would find all varieties of fast food , we have faaluda and rabri chuski , we have food courts in the DD mall , you name it and this city will give you that .
Gwalior City is full of surprises and colors , you must definitely visit this beautiful city atleast once .
I made a video about the Gwalior City , to get you in the Travel Mood , have a look .
Though its my city , but if you go there and find something new , please do let me know in the comments below .
Happy Travelling