Iceland is a beauty but its expenses are a beast!
No doubt that Iceland is a beautiful country - God has filled it with bounty of natural scenes – varying from lush green mossy fields to rocky lava fields, from ice capped mountains to piping hot lava beneath it, icebergs floating in glacial lakes to pungent smelling sulphur lakes, scenic waterfalls, gorgeous hot spring lakes, steaming geysers and what not! Iceland is one place where one has to visit in a lifetime – to appreciate its pure, raw nature. Sometimes, while driving in some Icelandic locales, we begin to wonder if we really are on Earth! See some pictures below to believe it.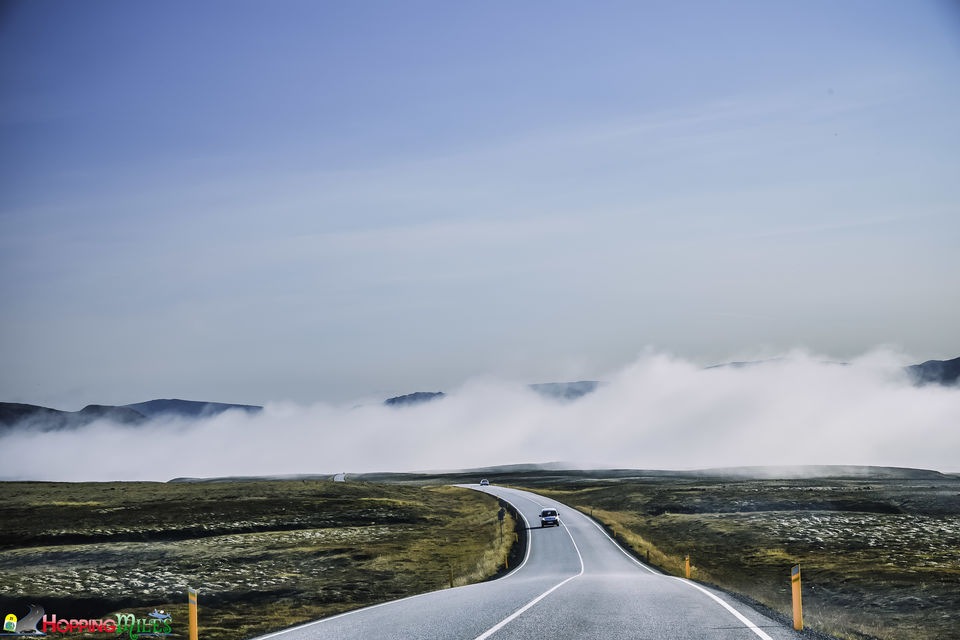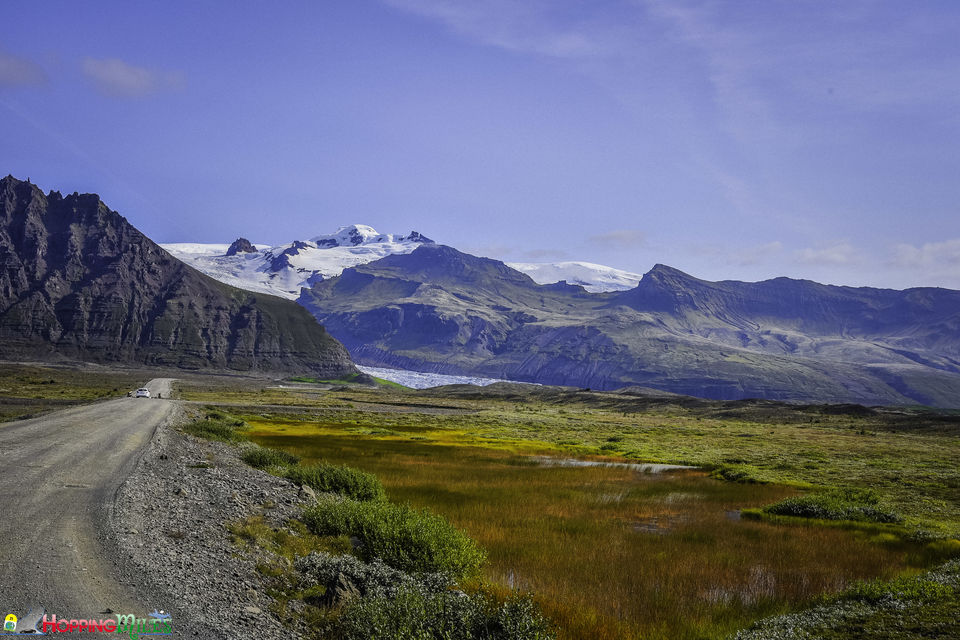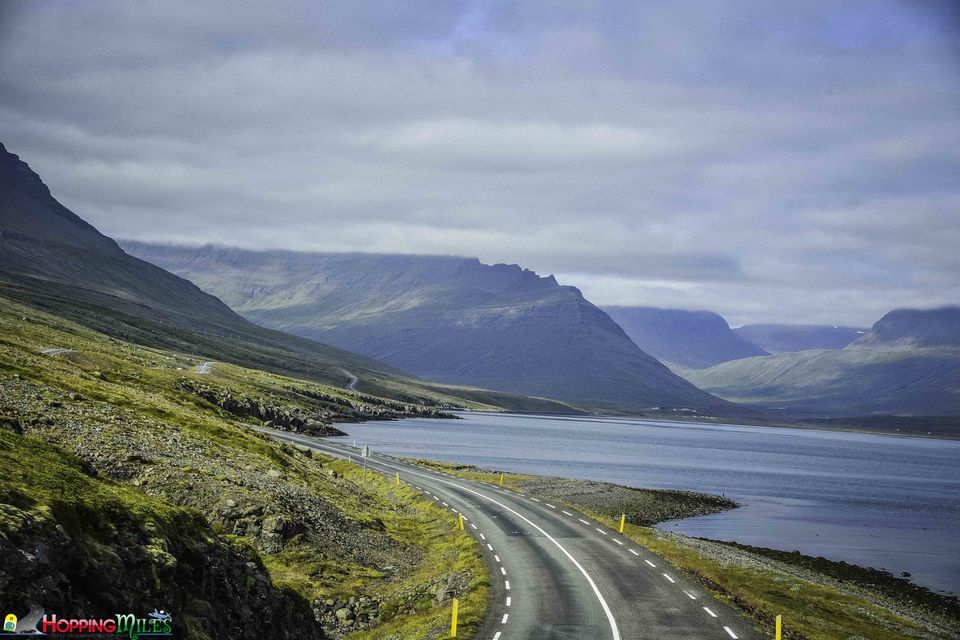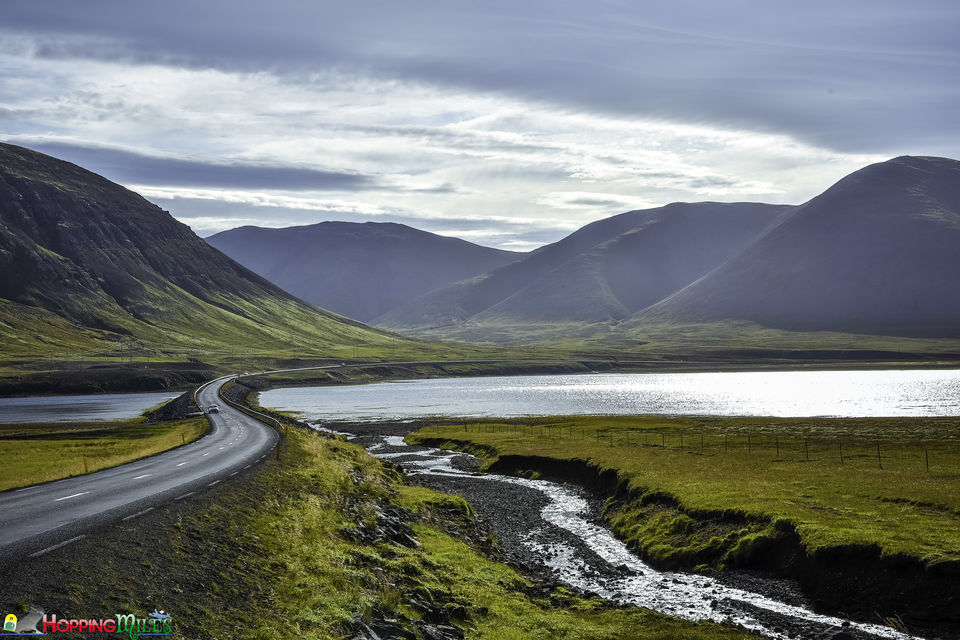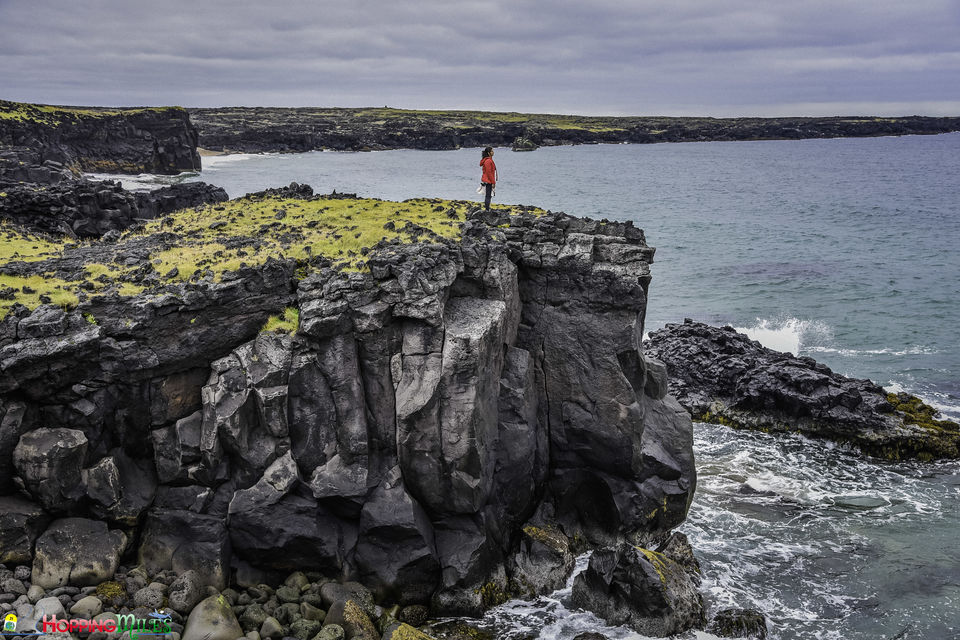 All is well, you read articles on the internet as to how beautiful Iceland is and then decide to visit this place. Well, I too did the same! But, when I started researching more about Iceland, places to see and stay, I realised that everything in Iceland was really expensive. I knew that Europe as a continent will be an expensive affair compared to some Asian countries – I can say that because we did tour a few European countries a couple of years back. But, if we book ahead and do the research right, we can very well keep everything under budget, even on a Europe tour. But, Iceland was in a different league altogether!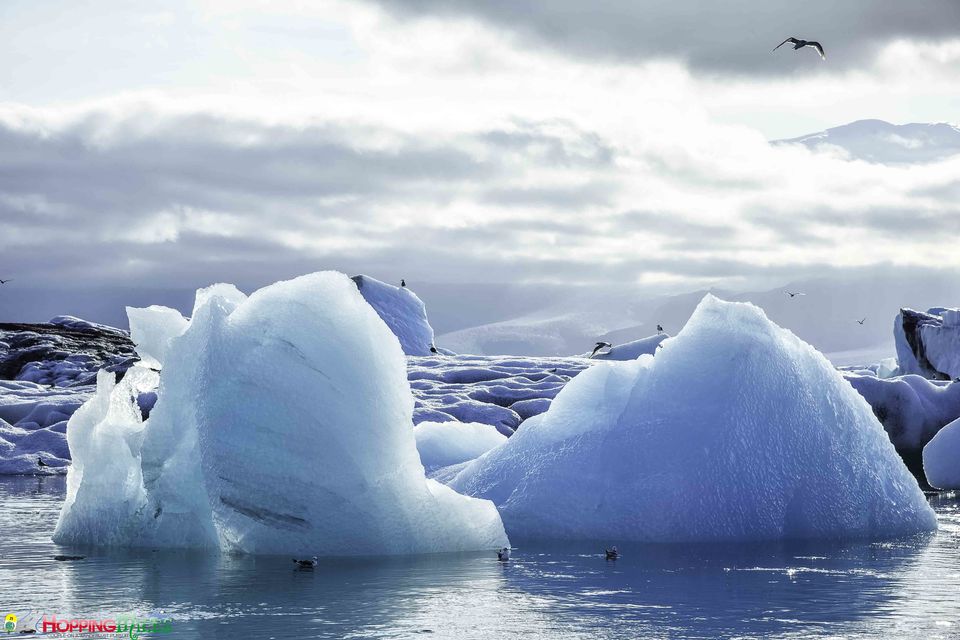 The funny part is Indian Rupee has more value than Icelandic Krona i.e. if you get more Icelandic Krona for every Indian Rupee. As of now 1 Indian Rupee = 1.56 Iceland Krona(ISK). But let that not deceive you from thinking you that Iceland will be an easy and cheap trip! The costs in Iceland are way higher than you can imagine. For starters, let me tell you how much it costs for a transfer from Keflavik airport to Reykjavik city = 2800 ISK/1800 INR/28 USD. Note that this price not for a private taxi transfer, instead, it is a transfer to the city center in a coach or bus which departs at certain timings only. If you need a transfer to your hotel, add another 1000 ISK more!
So 1800 rupees or 28$ for a coach transfer in Iceland, whereas we paid 1000 rupees/15$ for a personal transfer in a Mercedes from Rome airport to our hotel in Italy. This shows that Iceland is expensive by European standards too! While we were on a short hike in Iceland, we met a German couple who were aghast by the prices there. When we asked that they earn in Euros and it mustn't be that difficult for them as it is for us. They replied by saying that they've travelled around Europe and the world but costs in Iceland is so high that they too feel the pinch.
It also goes without saying that food, accommodation and clothing too is high in Iceland. In fact, everyone who travels to Iceland will pack some sorts of snacks or staples to cook in Iceland. Most of the accommodations except hotels have kitchen or cooking facilities like a shared kitchen. It is a norm for everyone who wants to save some bucks in Iceland to visit the local grocery stores to buy snacks, fruits and cooking essentials. Once in a while, eating out is OK. But going out for every meal, every day will definitely burn a big hole in our pockets.
We too weren't any different. We had taken a few essentials like rice and ready to eat packs. After going to Iceland, we shopped for some fruits, cooking oil and some vegetables. We cooked every meal of ours. We cooked our afternoon meal in the morning and used to pack it for later. Sometimes, the place we were staying in had complimentary breakfast, otherwise they would charge 15$ -30$ charged extra for which we would say no, as the breakfast spread wasn't elaborate except cereals, milk, bread and spreads.
Let's see how things cost in Iceland?
Let me dig out some bills and take a peek into what we purchased and how much it cost us.
Item ISK INR
1 Kg Banana 199 127
Lays Big Party pack 215 138
Small Ice cream(Pack of 4) 760 487
Tomato 1 kg 399 255
Yogurt 500 ml 305 195
Onion 1 kg 196 125
Fresh uncooked Chicken 1 kg 1900 1216
Diesel 1 ltr 189.9 121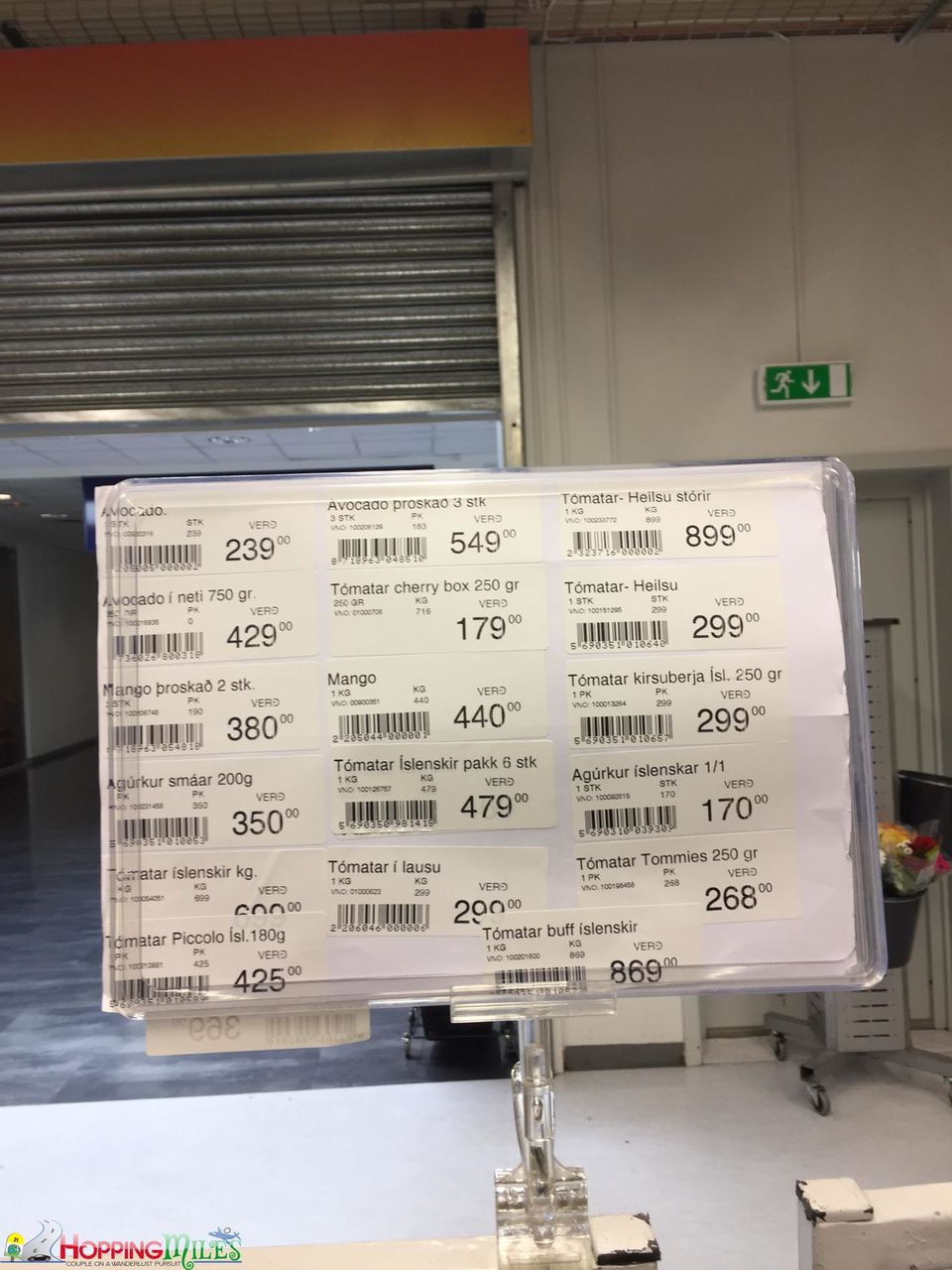 P.S: Every grocery store in Iceland has different prices and these prices mentioned above are of August 2017, which is when we traveled.
One more reason why we need to cook our own food in Iceland is – unlike many tourist places, there are no McDonalds and KFC every hundred miles. In fact, there is no McDonalds in all of Iceland at all! And at many stretches, forget shops, we can find no one except horses and sheep. And it's no guarantee that we will find restaurants or eateries in major sightseeing spots. And when we find them, they are exorbitantly expensive. The only savior will be the sandwiches at gas stations which are steeply priced and are not filling enough! The burger at the fuel bunk costs around 1500ISK/ 1000 INR!!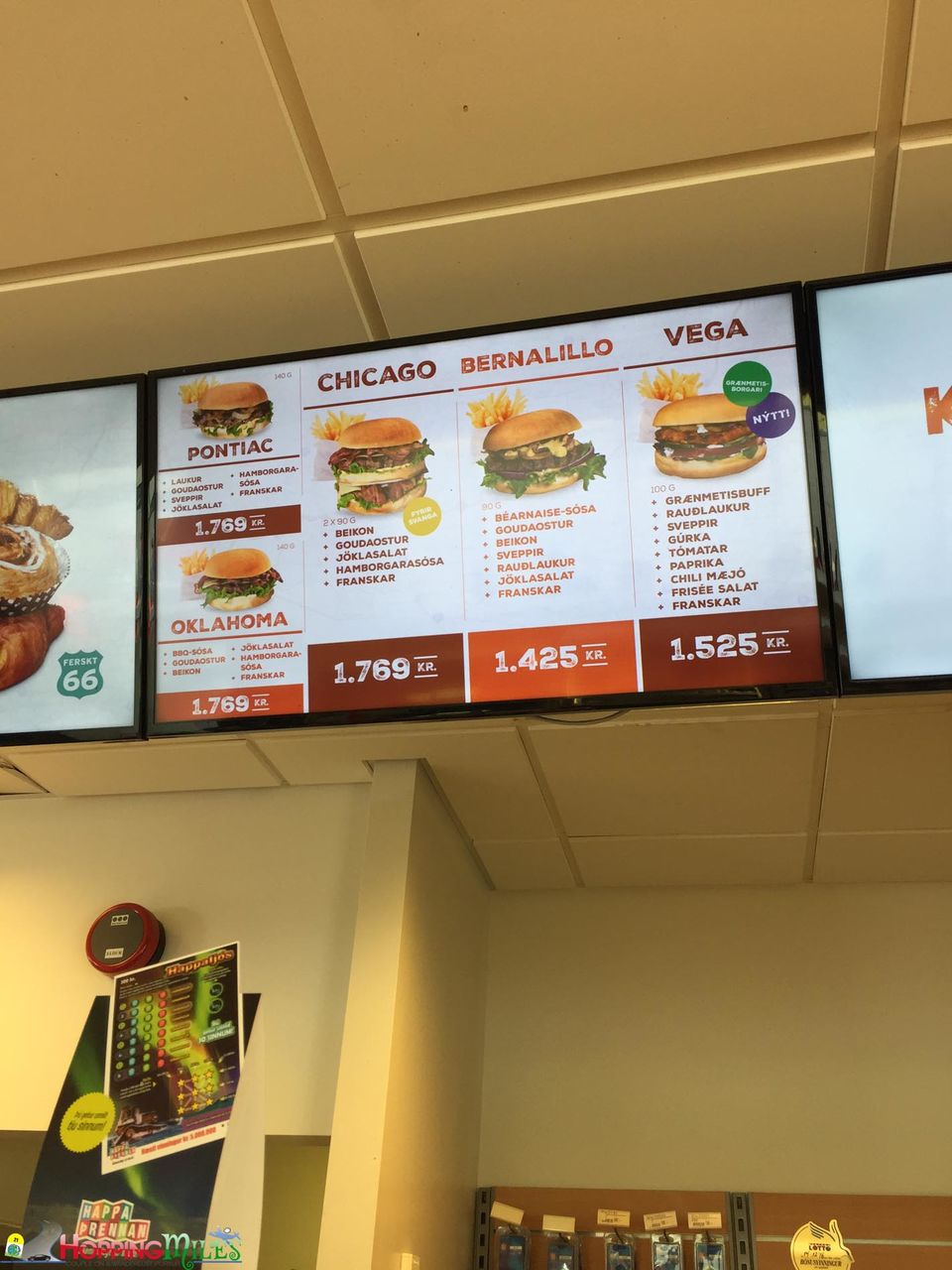 Why everything is so costly in Iceland?
Iceland is an island which has faced continuous wrath of volcanoes since its birth. This defaults to lesser fertile area where vegetation can flourish. Whatever little is grown in Iceland is done so inside greenhouses which are temperature controlled or is imported from other countries. Both are expensive ways, thus pulling up the costs.
Food and accommodation might be expensive but there are some free things in Iceland – all the sightseeing places expect a very few are free and do not cost any money to enter and spend time. Unlike many places in Europe, which charge a fee to see or experience museums and natural sights, in Iceland almost every place is free. Abundant of natural sights that astonish don't cost any penny to enter!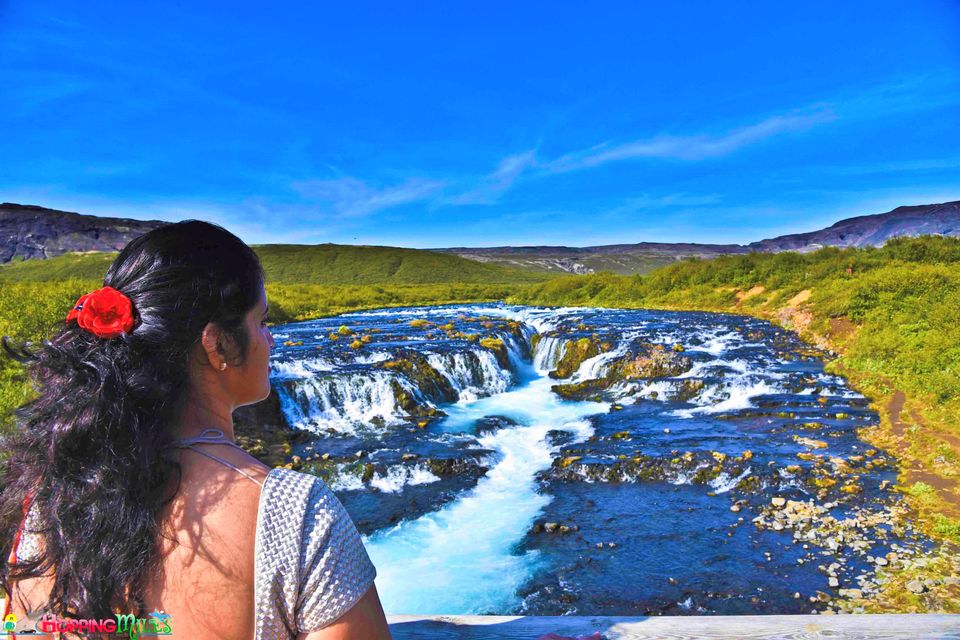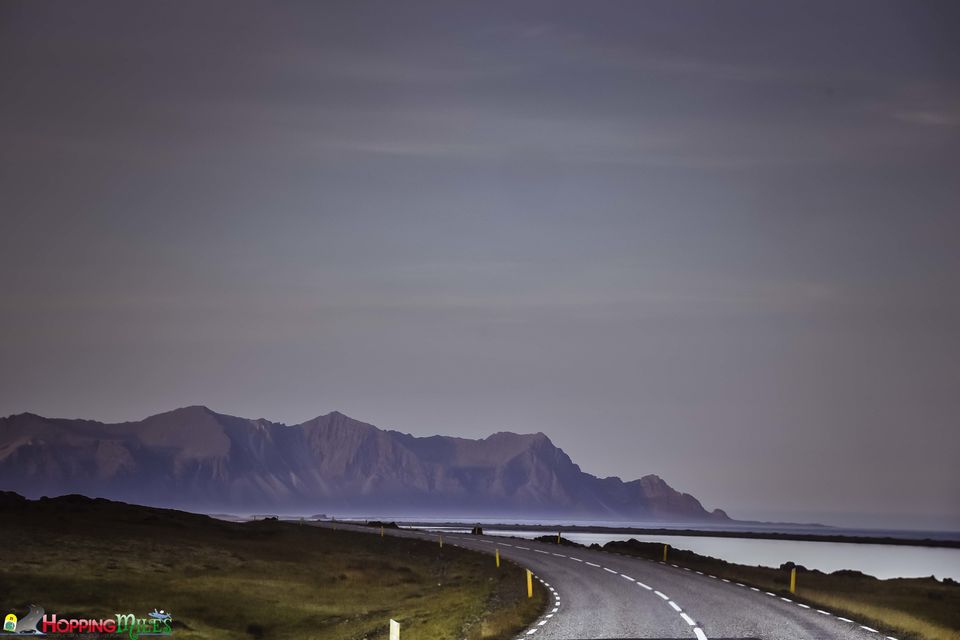 To see where all we went in Iceland over 10 days, read this article in this link: Iceland Itinerary for 10 days.

From India, flights to Iceland is expensive too. It costs around 60-80k depending on the time we book, unlike other places in Europe which costs around 35-50k. But folks in USA are lucky, an Icelandic operator often runs special fares for flights from USA to Iceland which will be as low as 99$ or 6500 INR. But there is a famous saying amongst US folks is that 'Getting to Iceland is cheap but getting around Iceland isn't!'
Iceland maybe an expensive country to tour, but every penny spent there is worth! :)