Prelude : When it comes to Las Vegas, most of the time we only 2 things flash into our mind : Gambling in Casinos and roaming around the Las Vegas Strip. This time I decided to break the normal routine and started exploring nearby sightseeing places on my hot wheels. I picked up the Ford Mustang Convertible from Airport itself and was quite happy to receive my favorite color within few minutes, all the thanks to Avis Staff. The main reason for choosing Avis is :
- Quality service with proper maintenance of the cars.
- wide variety of  fleets to choose from and value for money.
You can rent a car for the Domestic and international destinations through the website: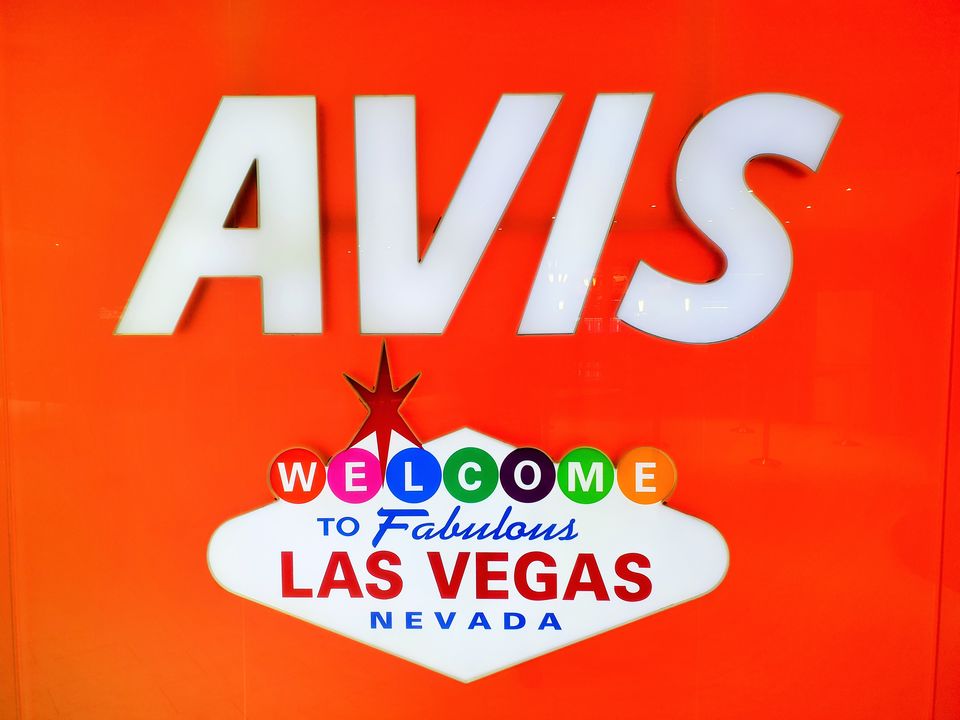 Current day: I read an interesting blog about 2 days road trip to death valley, which made me planned the same. I planned for 1 day as i already had my hotel booked in Vegas. Here are best moments from our drive :
I though of below plan itinerary to cover within a single day which looks quite possible: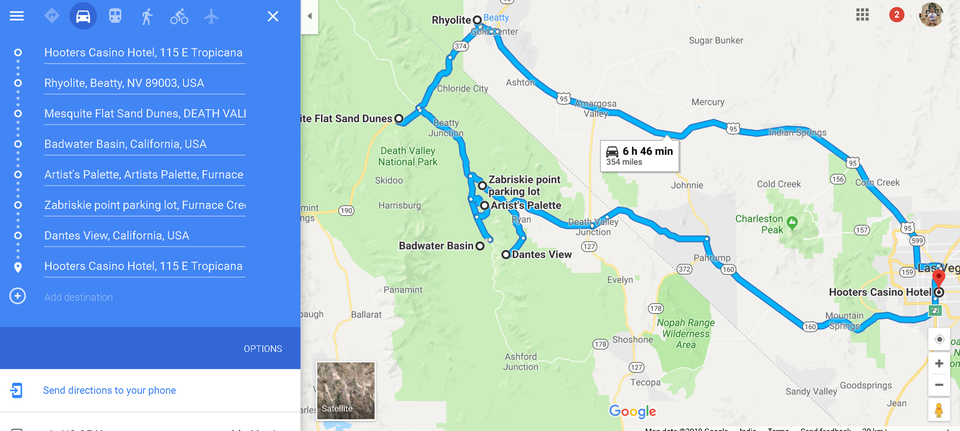 We started around 8 AM in the morning which is little late considering you have to drive for almost 350 Miles (550 KM). We stopped on the way to click some moments :)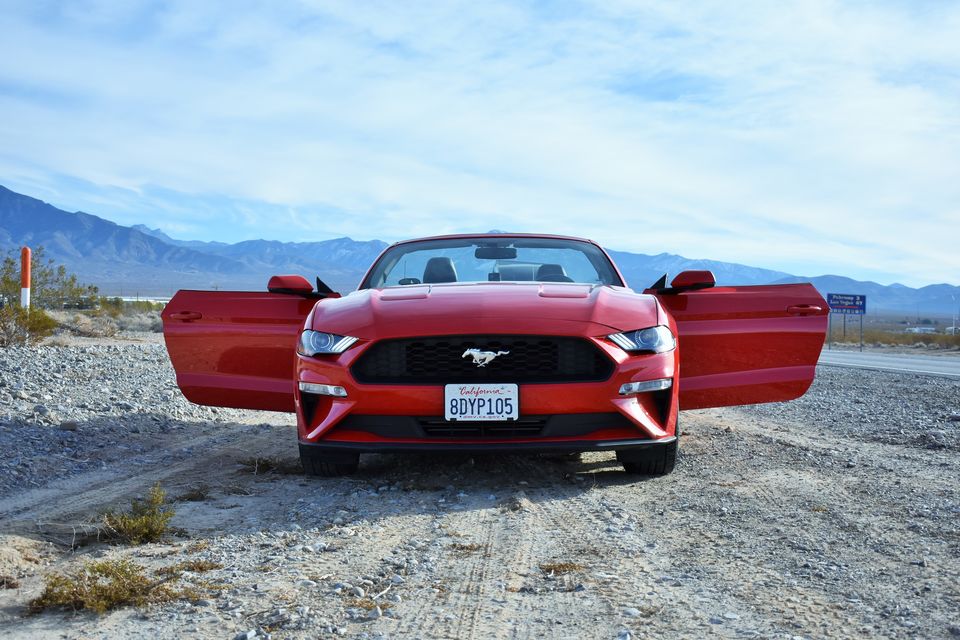 We spent almost 30 minutes to get relaxed and decided to skip the Rhyolite Ghost Town. After this stop we almost drove non stop to the 1st Stop which was Badwater Basin except for the 5 minutes iconic picture at the official entry point.
It took almost 3 hours from the Las Vegas with the best landscape all along the route. The parking is free at all stops in Death Valley which was a major relief. All the stops had the facility for a toilet too, but not the most hygienic one.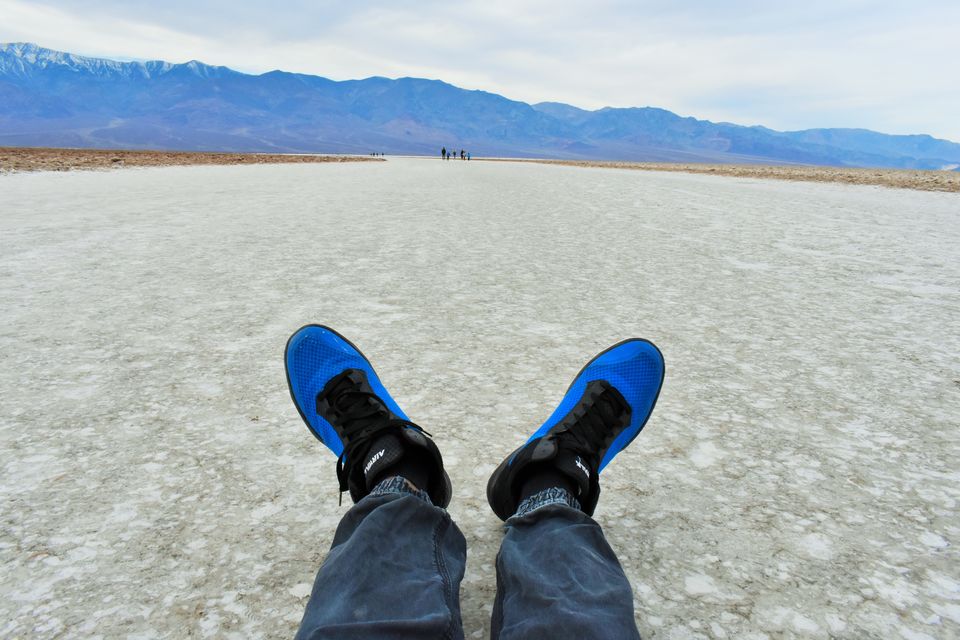 After spending almost 1 hour, we moved to the second stop : Devil's Golf Course which is around 30 minutes drive back on the same road. The road is little patchy as compared to smooth tarmac all around the national park. Not much to see at this particular stop, so we spend only 15 minutes for photos and videos shoot.
Due to ongoing government issues in USA , few of the connecting roads were closed so we were not able to drive till few points like Artist pallet but we stopped for a photograph :D
We had our 3rd stop at the Golden canyon, you need some serious amount of calories to explore the Grand canyon. It has walking trail of almost 2 KM with some colorful rocks formation and spooky locations.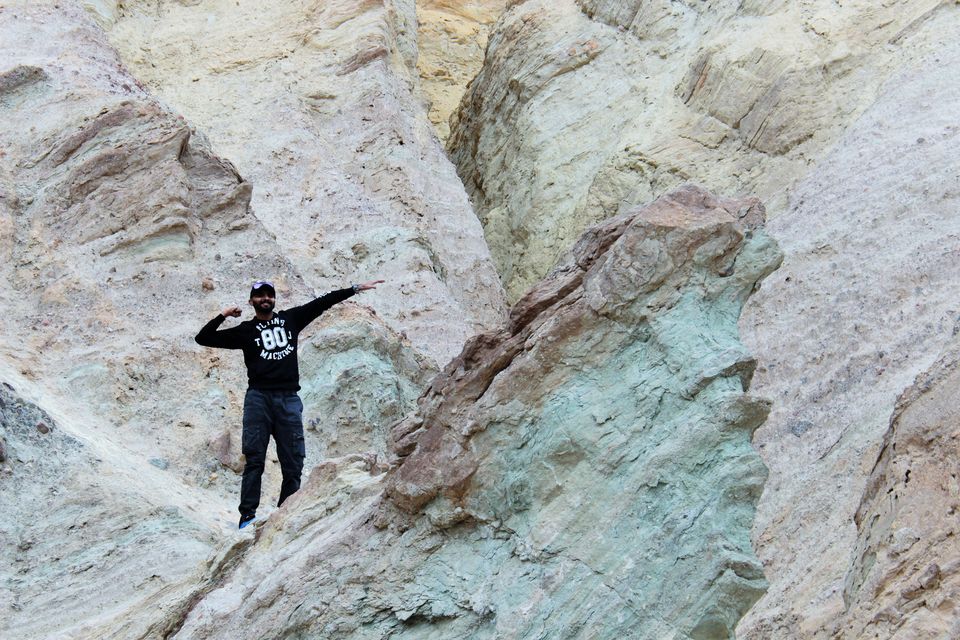 We moved on to the next stop which has 15 minutes drive from the Golden canyon, Zabriskie point proved to be a window view to the amazing at work done by the nature. The different terrain and colors will make you fall in love with this place.
We spent 30 minutes to admire the nature beauty before we head back to the Las Vegas which was 2 hours drive away from the last stop.
Though we missed we places like Rhyloite Ghost Town, Artist Pallet, Dante view and San dunes, still we feel the accomplishment of driving through these vast lands of Death Valley.