Prelude : When it comes to Las Vegas, most of the time we only 2 things flash into our mind : Gambling in Casinos and roaming around the Las Vegas Strip. This time I decided to break the normal routine and started exploring nearby sightseeing places on my hot wheels. I picked up the Ford Mustang Convertible from Airport itself and was quite happy to receive my favorite color within few minutes, all the thanks to Avis Staff.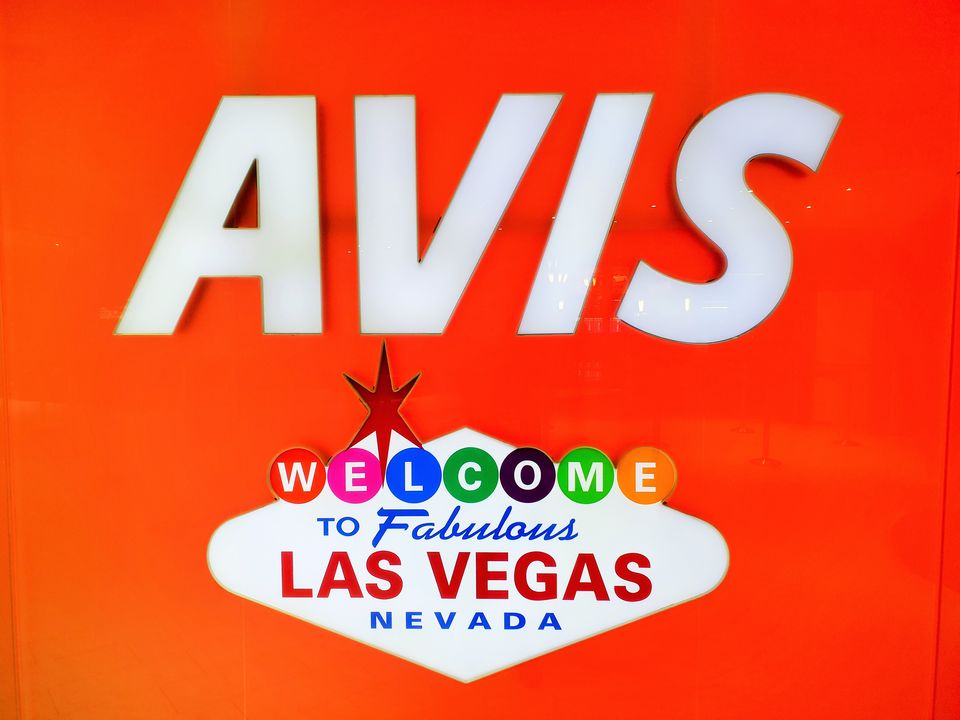 Current day: I had few hours free so I decided to drive few miles to Seven Magic Mountains, which is an open art display in form of Colorful rocks stacked on top of each other in middle of no where. It's just a 30 minutes Drive from Las Vegas Strip and can be easily reached with help of Google Maps. Here is a brief video about my journey:
The place was filled with many tourists who were looking for Instagram worthy pictures like I did :)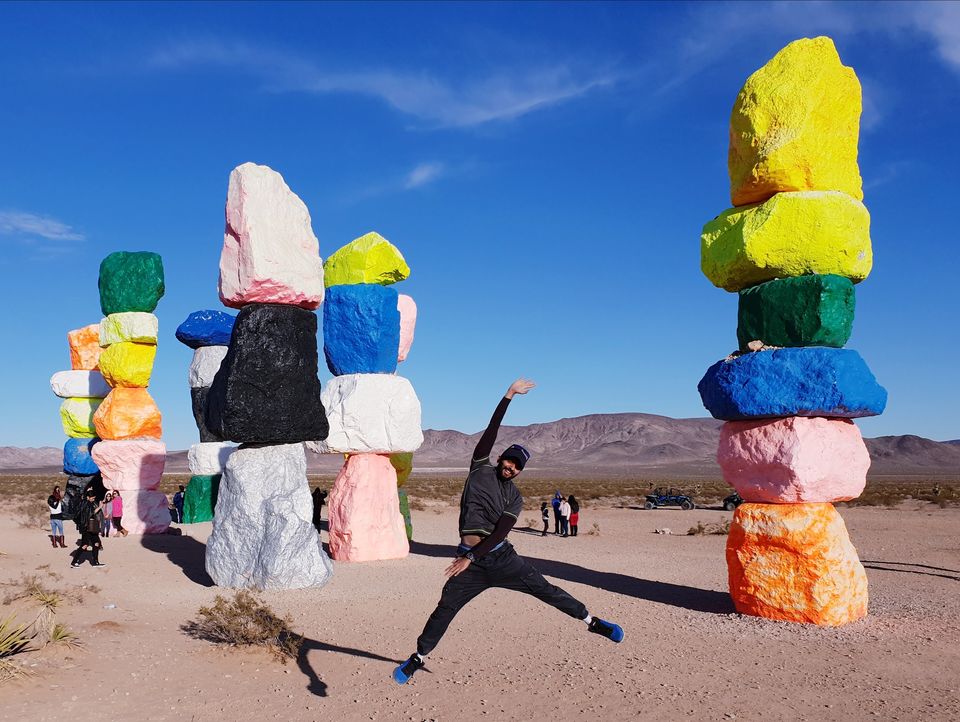 The place offers free parking and drone fly zone so you can enjoy the colorful rocks with dessert in the background.
The place also have a small shop which offers drinks and snacks, you can use the portable bathroom by paying 2 USD to the shop owner.
I spent almost 1 hour to capture the rocks from different angels, sadly you wont be able to capture a click without human hugging around the rocks.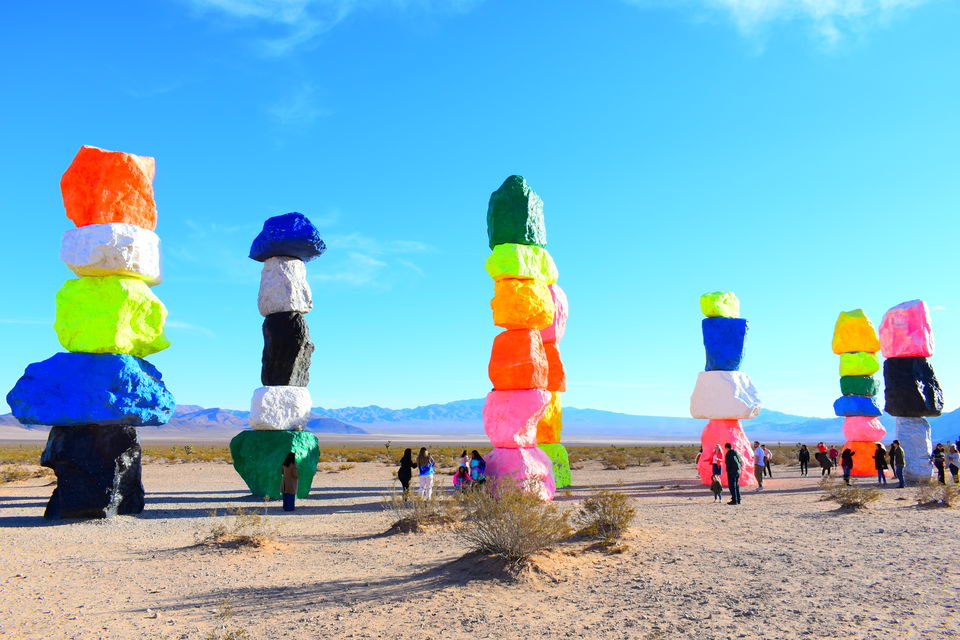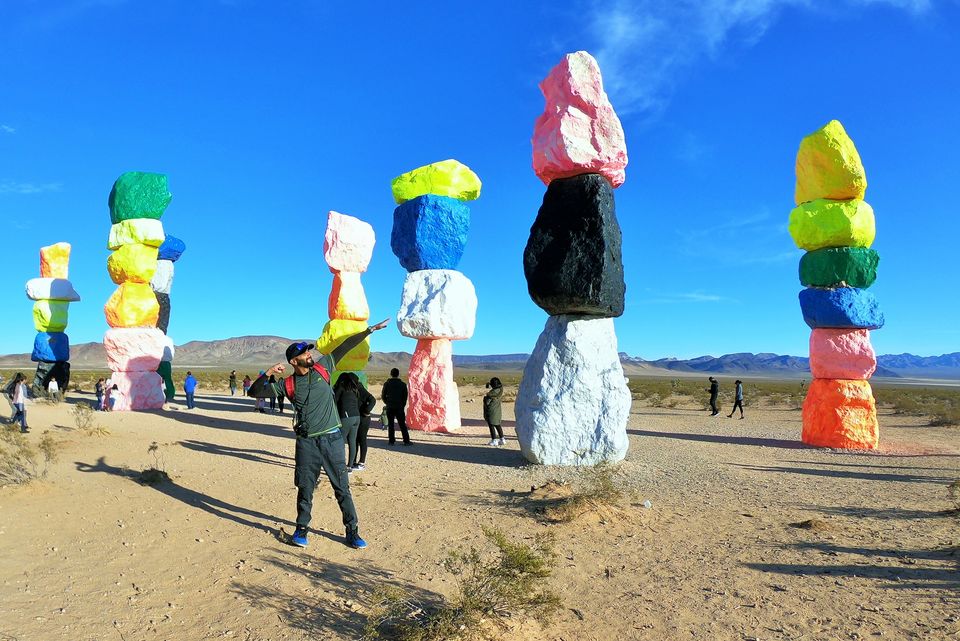 It's a quick getaway from the city for few hours for few colorful memories, you may not wanna miss them :)
Disclaimer: I am not associated with any brand, its just my personal view without any intention to promote/demote any individual or brand Though it's only done to share my memories and not for monetary benefits, but please take permission for using any content (blog/images/videos)