Mountain biking is one hell of a fun sport that gives you the adrenaline pump you need once in while! We've got the highest and arguably the best mountain ranges in the world, so it surprises me when I think why mountain biking is not yet a popular sport in India.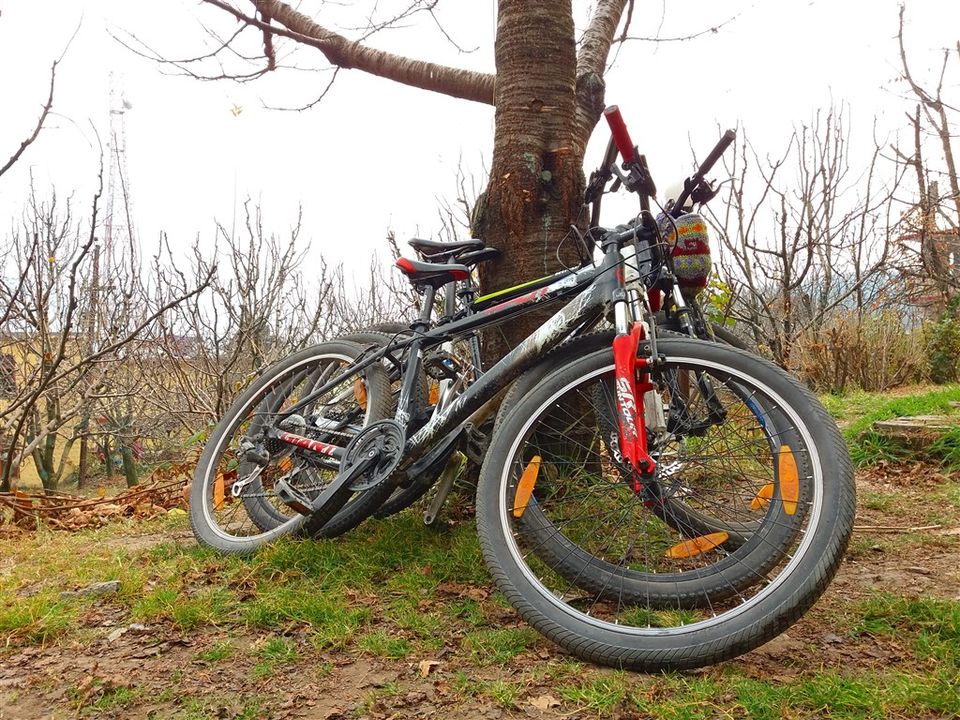 Here I'm gonna tell you how you can get a taste of thrilling mountain bike ride on your next trip to Manali. It's fairly easy to rent a bike in Manali. The place we rented charges 500 rupees per day with a small amount as security. Tip: don't leave too much security money, try to negotiate to keep less than 1000 rupees.
So you got your mountain bike for the day. Now the question is where can you go for a ride. Well the bad news is, we couldn't find any dedicated mountain biking trail. But fear not, there are plenty of roads where you can have a fun ride. We also heard there is a trail that starts from Solang ski pass and ends in Old Manali but we left it for the next time.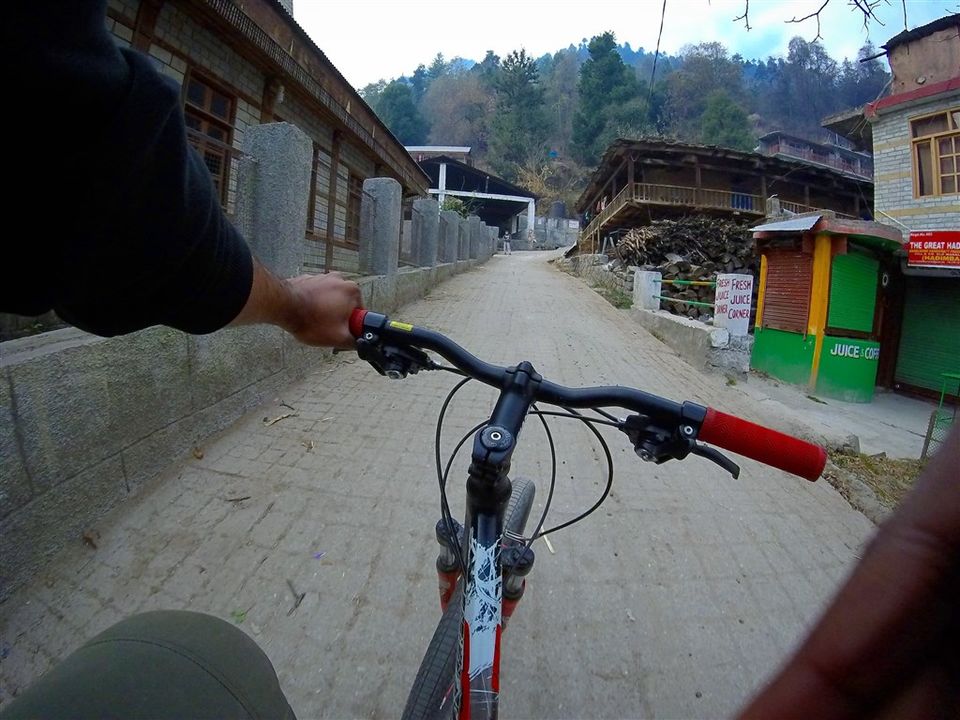 We first went uphill towards Old Manali, the hippy part of town. It was very tiring ride uphill till Manu temple and we had to get down from our bikes several times. You can go a bit farther from Manu temple untill the paved road is over and the path turns left and you see stairs made of stones going more up.
We didn't dare to go up those stairs as we're really beginner in this. From there it's an awesome ride down till the bridge on the river. Though at times in the turns you gotta be careful of cars and autos coming from the other direction.
From the bridge we took another path that goes along with the river and reached a gated building. There is another small path that goes near the river on the right side of the gate. Even though there were construction works around and pipes lying on the path, it was still a farily enjoyable ride for few minutes.
Coming back downhill, we took the road that goes up till Hadimba temple. Despite being a main road and a bit risky, we still had a lot of fun coming down. From Hadimba temple we rode down till the Mal road of Manali.
I want to remind you that going uphill in a mountain bike requires a lot of effort. So try it if you think you're fit and confident enough. Though you can do it anyway and test your limits. Beware of the cars when coming down as well. As those are the main roads where we rode, it's very risky to say the least.
Another obvious tip is always keep your fingers on both breaks and NEVER, I repeat never just push the front brake at one go! Use rear or both brakes together. That way you'll avoid the risk of tipping over.
That being said, the feeling of going downhill after a long tiresome ride up is unimaginable! The wind rushing against your face and the speed at which you go down gives you that adrenaline rush that you came looking for in the adventure capital of India.
Enjoy the 2 videos (watch in HD) of mountain biking in Manali. Sorry about the low angle, I think I need to invest on a better chest mount!
So have fun and ride safe! Check out my regular adventure travel blogs on 'Renegade Journeys' and you can also follow me on Facebook and Instagram.