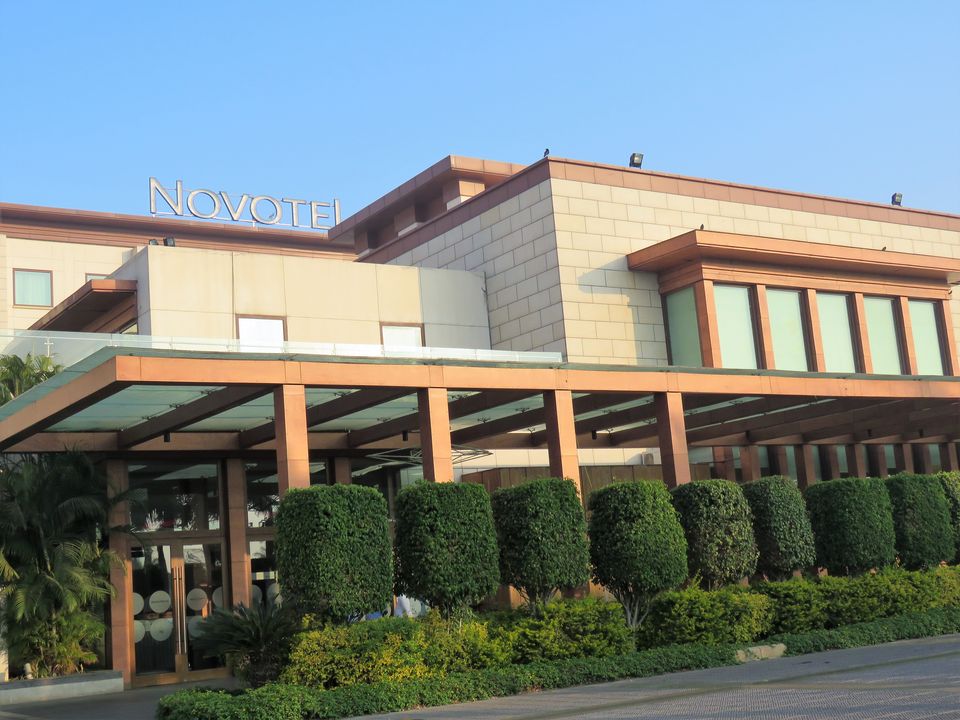 As I entered the elegant reception of the Novotel hotel located a stone's throw away from Hyderabad airport, I first noticed the airline Kiosk for flight check-in which I found so convenient for any traveller/tourist. Well, the only hotel in India to have one, Novotel Hyderabad Airport has several other unique takeaways making it an ideal venue not only for business travellers but also for families on a holiday.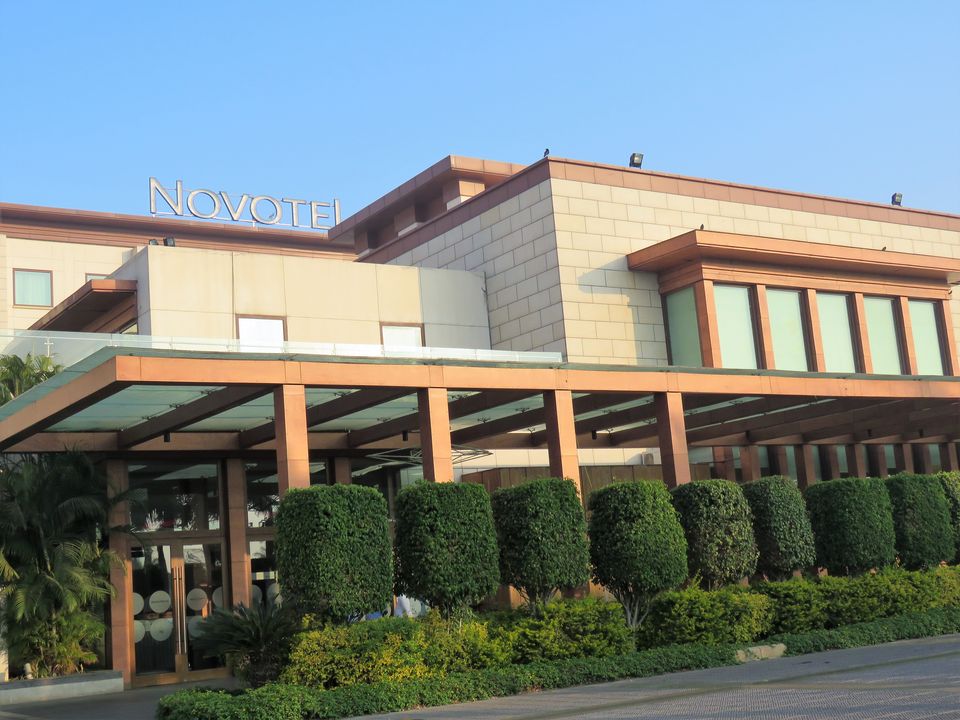 Situated in the Shamshabad area of the city, Novotel Hyderabad Airport is definitely one of the best bets to stay when in the city of Nizams. The hotel offers a total of 305 rooms, about 7000 sq feet of flexible space for meetings and conferences, dedicated areas for outdoor and indoor activities as well as multiple superlative dining options.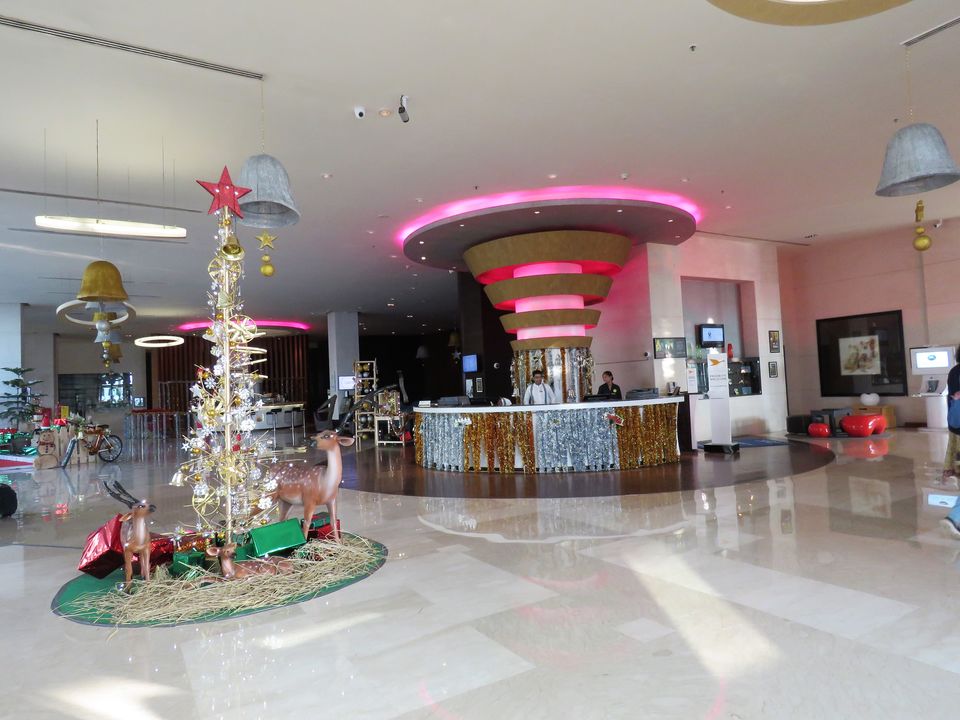 Rooms, Décor and Ambience
Novotel Hyderabad Airport has an ambience that is contemporary, functional and one that scores high on aesthetics and style. All rooms are spacious and equipped with all modern amenities along with free high-speed internet access. Apart from an ergonomic work area, the rooms also have a satellite TV, coffee/tea making facilities and a mini bar. Details of the room, bathroom and security features available can be obtained here.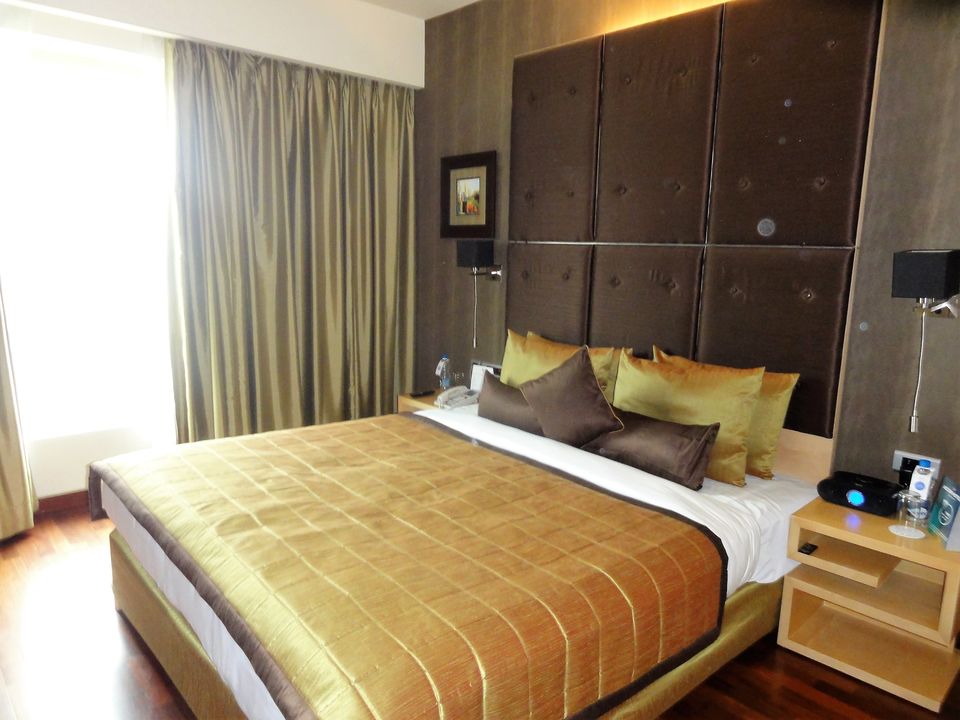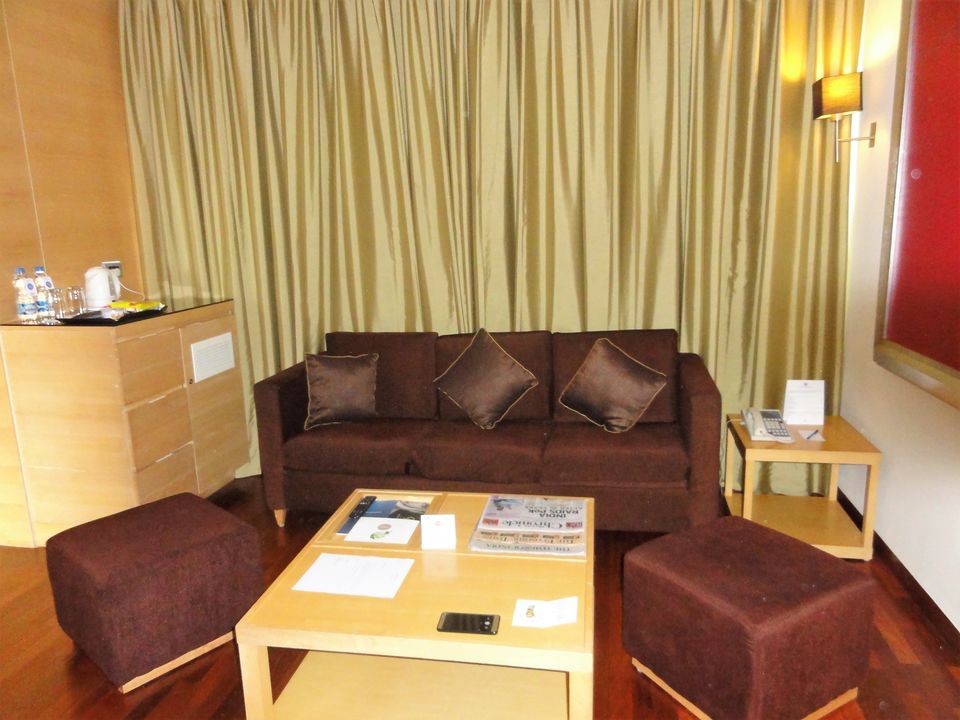 The best part of the hotel is the availability of the suite room as well as interconnected room(s) that are apt for large families. Also, there is a Premier executive room that is the epitome of luxury wherein guests can access the Premier Lounge with complimentary refreshments, happy hour etc.
Food and dining
Novotel Hyderabad Airport offers a gastronomical experience quite like none other. With multiple options, guests are treated to a delectable variety of cuisines that can be enjoyed in a pleasant, friendly setting. The Square is the hotel's multi cuisine 24 hour restaurant serving a lavish buffet with a plethora of live counters.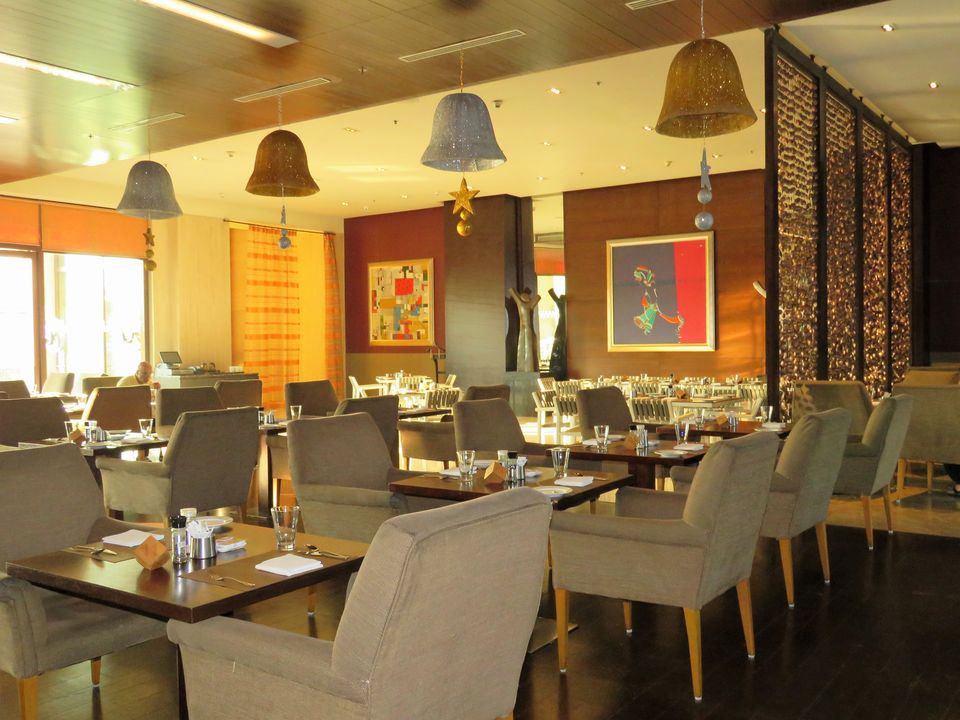 The amicable nature of the staff and the additional alfresco seating only complement the whole experience.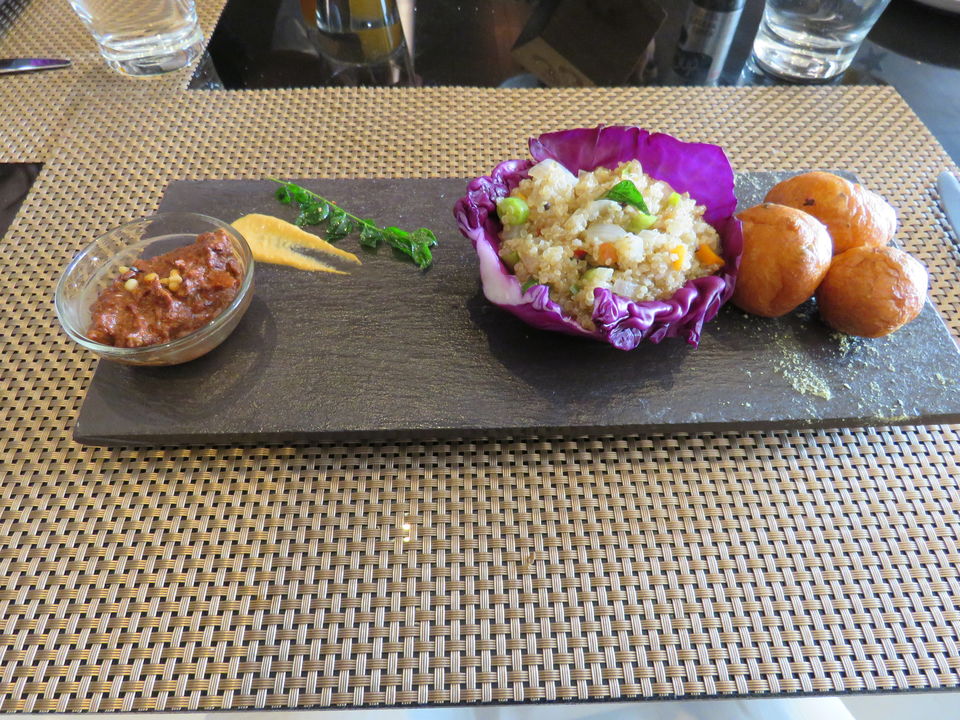 If you are a lover of Indian cuisine, Haldi is the perfect place to enjoy a nice quiet Indian dinner with family and friends. The setting is grand and the authentic flavors make it an experience to cherish.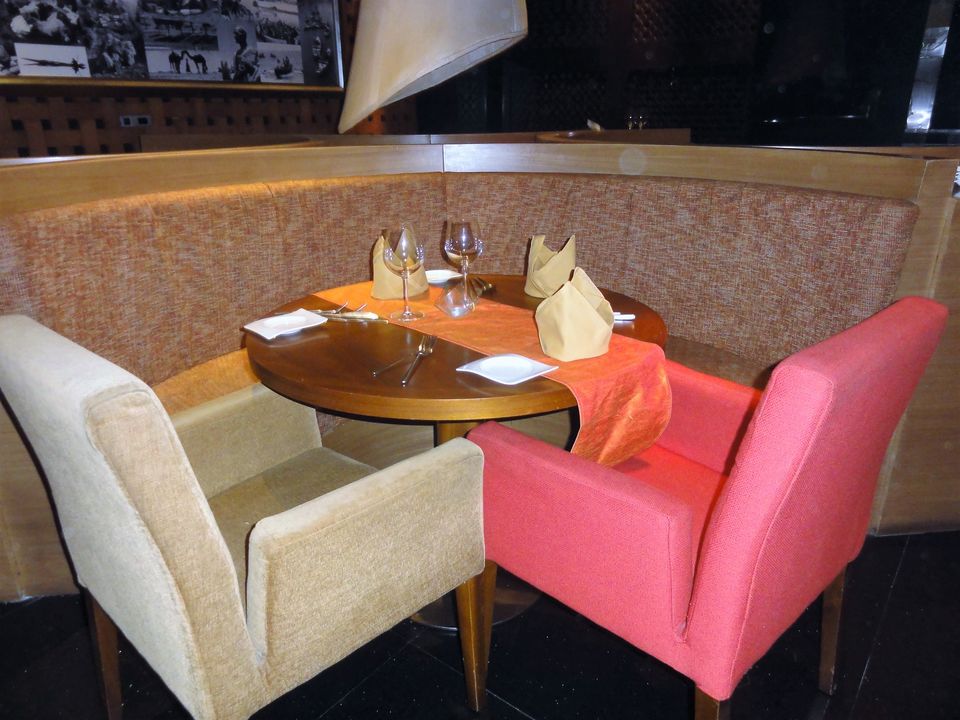 The hotel also has a full-fledged bar where you can unwind with their wide selection of beverages after a hard day's work.
Meeting rooms and other indoor facilities
Novotel Hyderabad Airport is extremely popular with business travellers and hence is a preferred location for meetings, conferences, corporate events and the like. With all modern equipment like fax machines, audio and video equipment, business centre with support staff, projectors and video conferencing facilities, it is an ideal place for business gatherings. The hotel has an ultra-modern gym with contemporary equipment as well as an inhouse salon and an elaborate spa.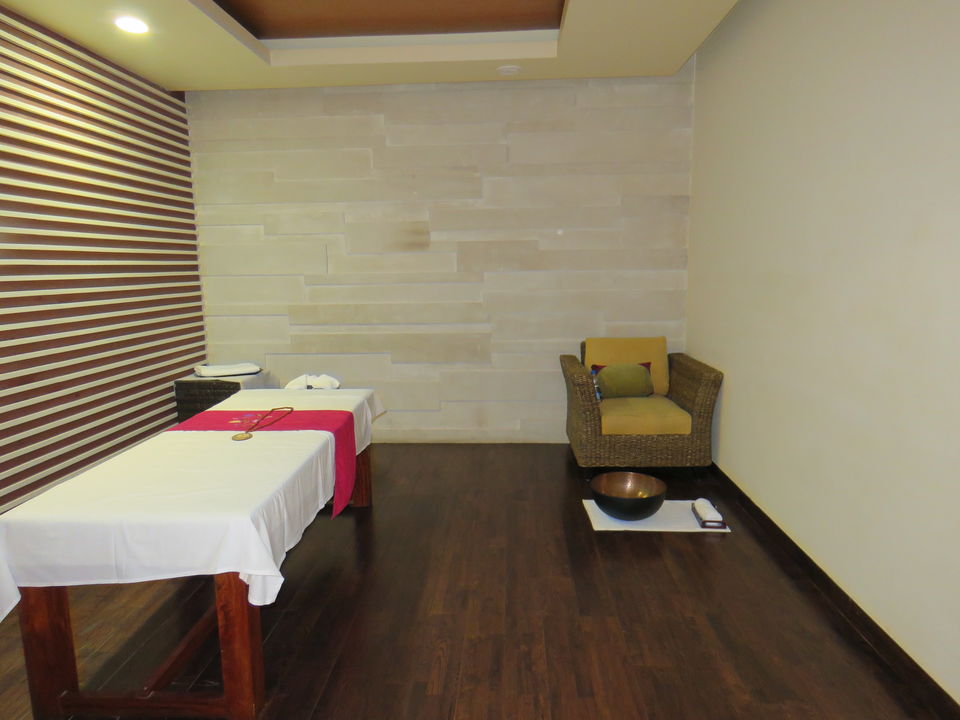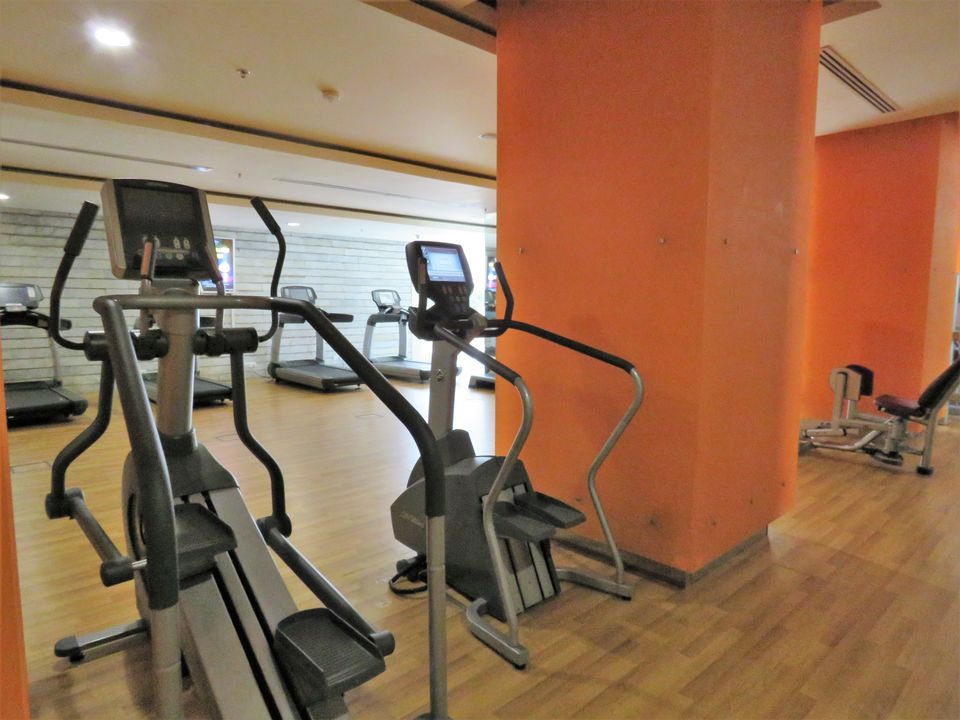 All these are sure to recharge your batteries and rejuvenate your senses. There is also a play area for children that is safe and completely kid friendly.
Outdoor recreational facilities

Novotel Hyderabad Airport has several options to make sure guests have an invigorating experience with amenities like an outdoor heated swimming pool and dedicated courts for tennis, volleyball and basketball.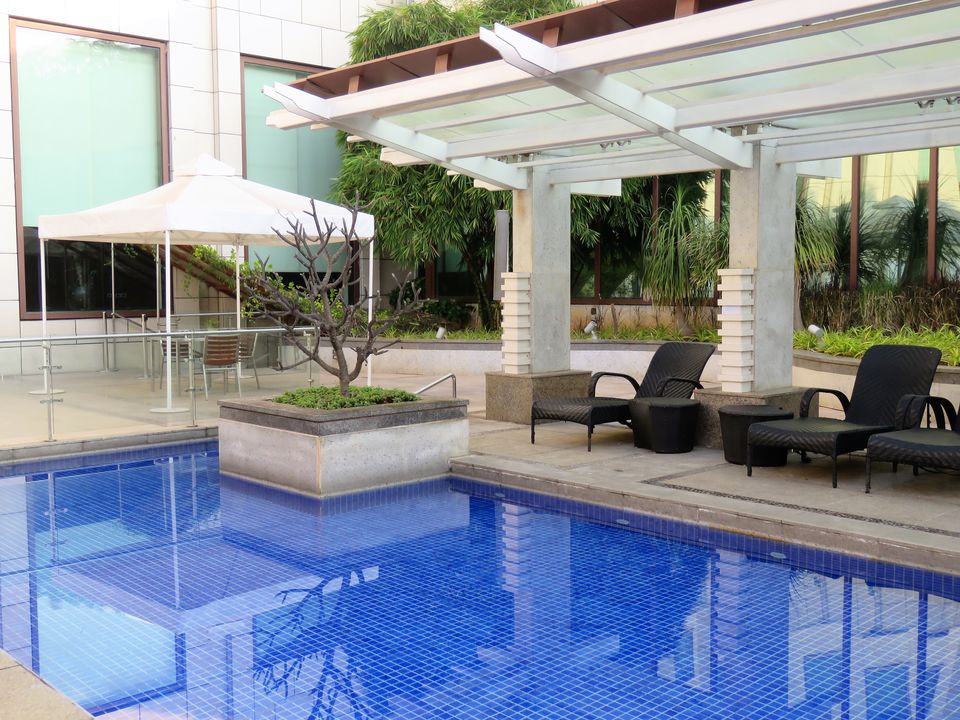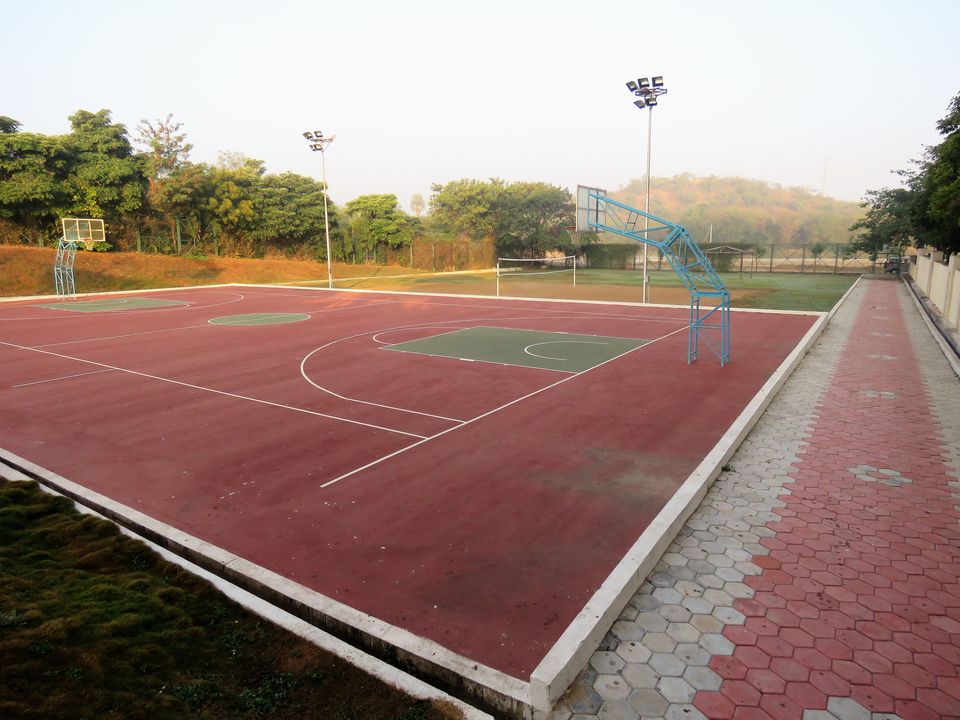 There are also cycles available if you want to flex those muscles and enjoy the large expanses of green outdoor spaces that are available extensively within the premises.
Sustainable development
One of the best aspects of Novotel Hyderabad Airport for me was that in spite of all the luxury, there is a great focus on eco-friendly practices including the practice of recycling and energy saving techniques. There are eco-friendly products to clean the rooms, recycling of batteries and paper is taken up on a large scale and food waste is recycled for compost.
In fact, there is a whopping 3000 sq feet organic vegetable garden that has flourishing crops of banana, mint, herbs, chillies, guavas, lemons, tomatoes etc.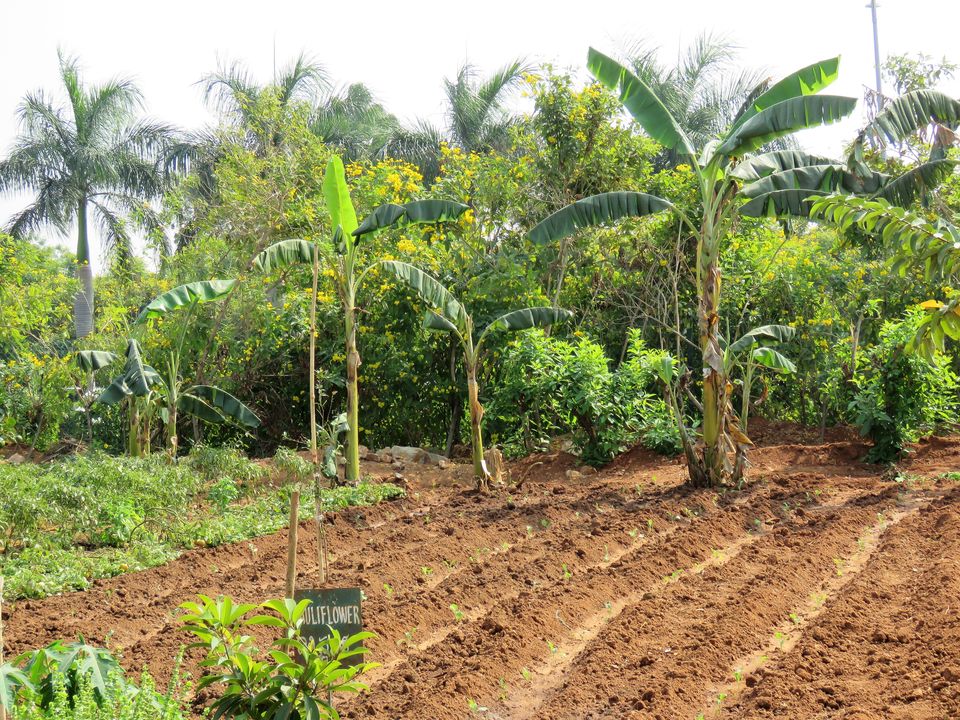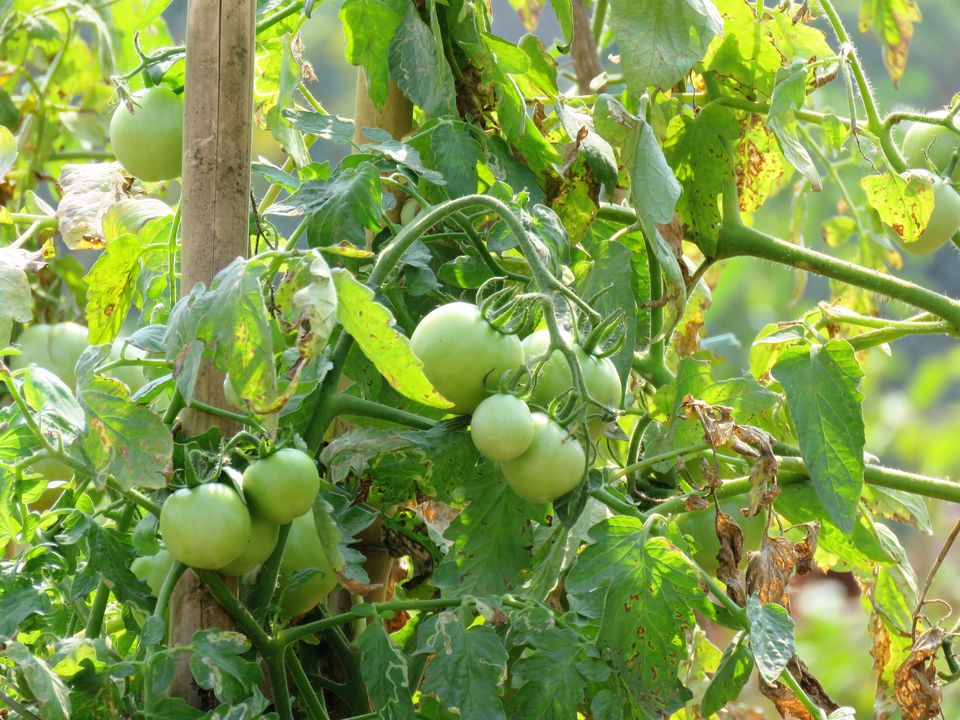 There is a strong commitment towards using and promoting local food products, sustainable trade products and eco-friendly materials in the rooms.
For more details and booking visit their website here.