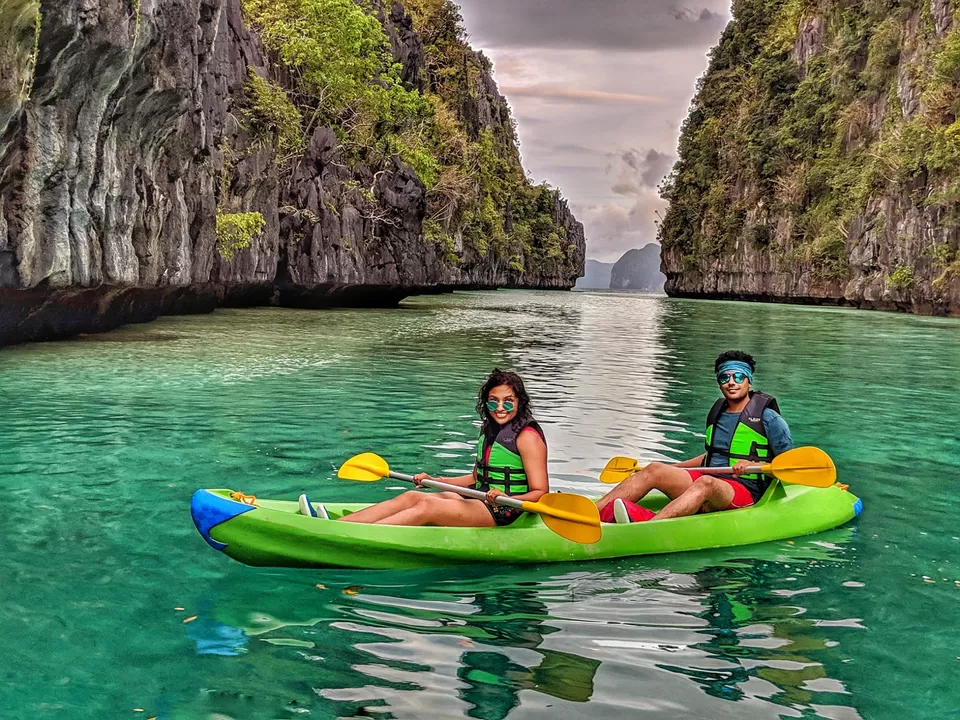 I recently went to Philippines and wanted to share some of my experiences here:
Visa – firstly, visa for Philippines is free and not required ONLY if you have a valid visa for US, Canada, Australia, Japan and some other countries. If you don't have any of these visa, you have to apply for a visa and visit an embassy. Cost is around INR 3,000
Budget – Accommodation, public transport and food is very inexpensive. One can easily find a hostel for INR 600-800 and decent private rooms in a hotel for INR 1,000-3,000 per night. One meal should cost about INR 100 – 300 when in a budget. However, the maximum expenses would be from transportation, because most of the beautiful islands are difficult to reach. You either need a lot of time to travel by boat, or money to buy domestic plane tickets.
Places to visit – Manila and Cebu are the biggest cities, but don't waste your time here. Straight away go to the islands. Closer from Cebu, you can do a day trip to Bohol, swim with sharks at Oslob, swim with sardines at Moalboal or go diving here, or visit one of the many amazing waterfalls, such as the Kawasan waterfalls. Near to manila are the Palawan islands. Most famous spots to go near here are Puerto Princessa for Underground river tour, El Nido and Coron for boat tours. Other upcoming places are Port Barton. Philippines is made up of 7,000 islands. You can never go wrong with any of these. Boracay is another popular place, it was closed for 6 months and has now been reopened. It is famous for its white sand beaches and beautiful water.
Other helpful tips – You can use GRAB app for cabs in bigger cities instead of Uber. It is super inexpensive, but if you don't have internet, go for White taxis at the airport and NOT the yellow taxis as they are more expensive. Exchange rate from Philippino peso to INR is 1.3. Don't expect to have internet in most of the places in Philippines. Roaming is will mostly not work. Roads here are not the best, so if the bus tells you 5 hours for a journey, take into consideration 2 extra hours to be safe. Food is very meat heavy, vegetarians might find it difficult to find good food out of the cities. People who are afraid of water, might not make sense to go to Palawan islands, because you will end up spending 60% of time in water, snorkeling or diving in.
A lot of detailed videos on the Youtube channel - https://www.youtube.com/c/FrooGalFun?sub_confirmation=1
Feel free to checkout and I will appreciate your support!