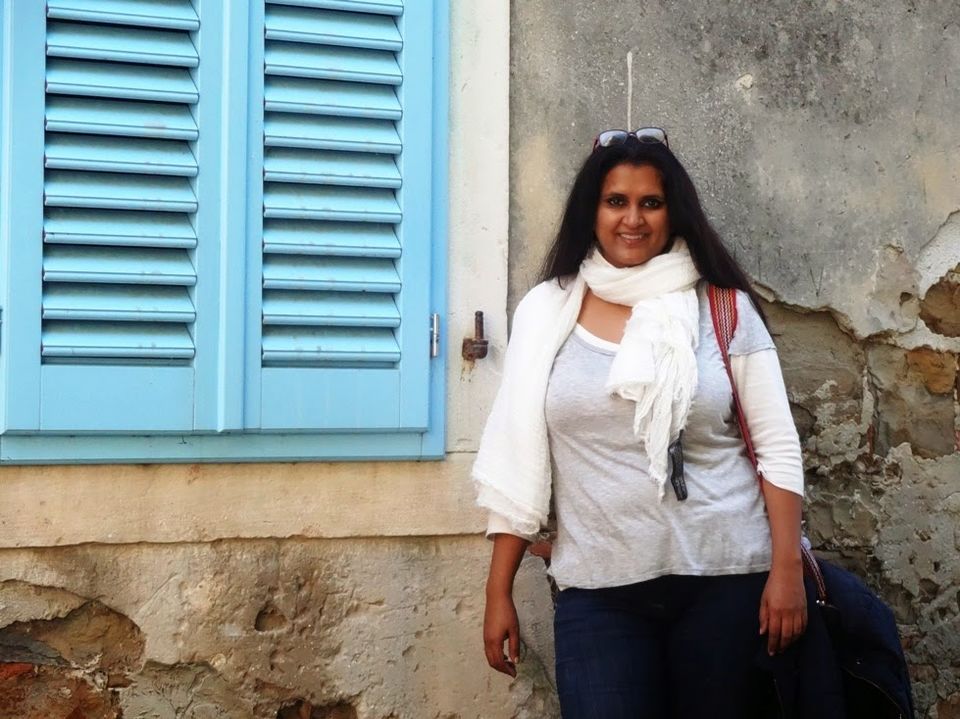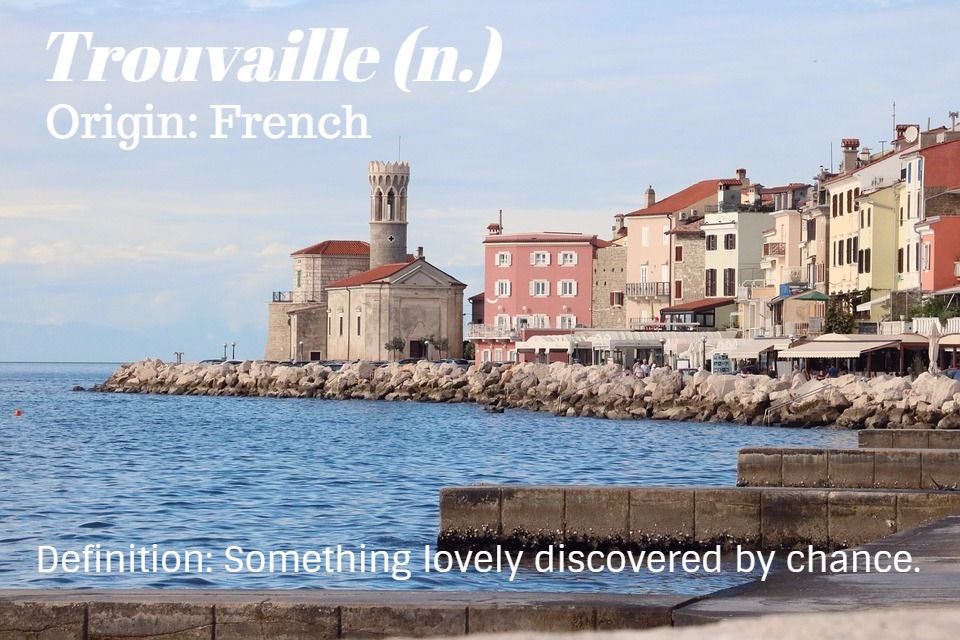 There are those travelers who put hours, days, even months into planning. They research a place, chalk out itineraries, check air-ticket prices to get the best deals, look for the most well-priced accommodations, and get the maximum out of each day of their stay in a new place.
Then, there are people like yours truly. I generally just ram myself into a new place, usually get the worst deals on the air-tickets, do my accommodation bookings right at the last minute, and then apply for my Visa much too close to an extremely inconvenient time window for actually getting a visa. And then, I pack, like a headless chicken. That's my consistent travelling style.
Basically, I land up in a place, and then take it from there. So, even though our Hostess in Ljubljana was quite surprised that we did not have Piran on our itinerary, something like this wasn't new for me and my husband.
The thing is, Ljubljana, the lovely Capital city of Slovenia, is a great base for many day trips across Slovenia. Lake Bled, Lake Bohinj, Vintgar Gorge, and Piran are all within easy reach. Piran, on the Istrian coast was included in our plans at the insistence of our Air BnB Hostess, Andreja. And just as well too, because Piran, perched on a land mass jutting into the sea, is most definitely one of the most beautiful towns I have ever been to.
So, on that morning, we took a morning bus from the Ljubljana Bus Station, right outside the Ljubljana Railway Station. The bus journey takes under two hours, so it's a good idea to leave early in the morning, if you plan on just a day trip. I would suggest checking the schedule online, or if you are already in Ljubljana, make a quick check at the bus stop for the timings. The bus leaves fairly every hour.
It was a lovely, sunny day, which was a relief, because a damp day would have ruined half the charm of the city. We started our tour of the city with Tartini Square, named after the famous violinist who was born there. His statue now adorns the square, which is actually a circle, and many lanes starting here weave through the town.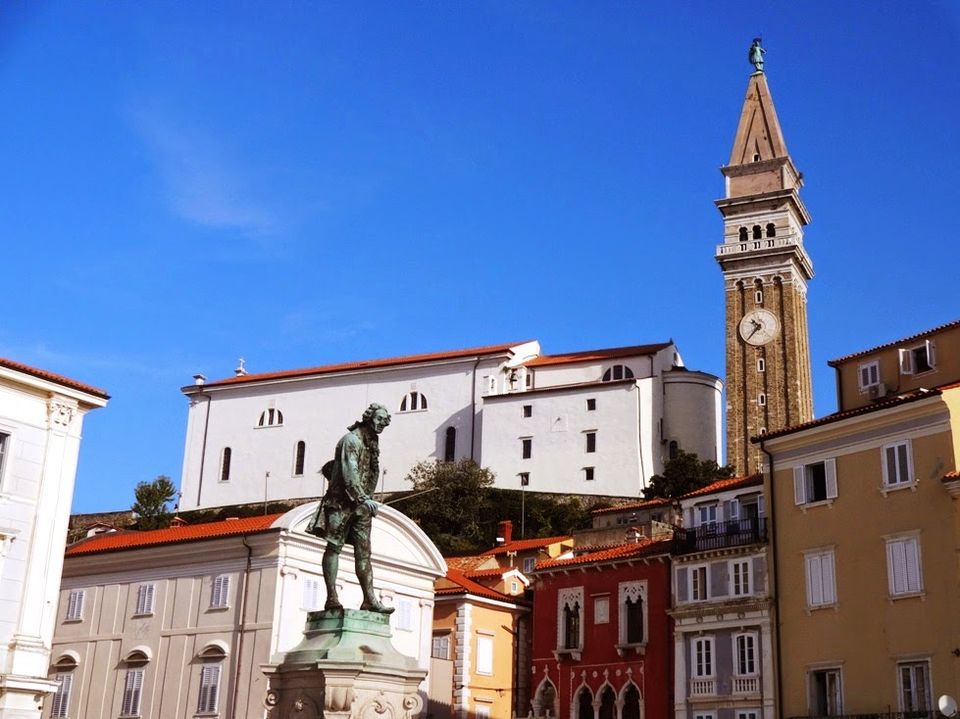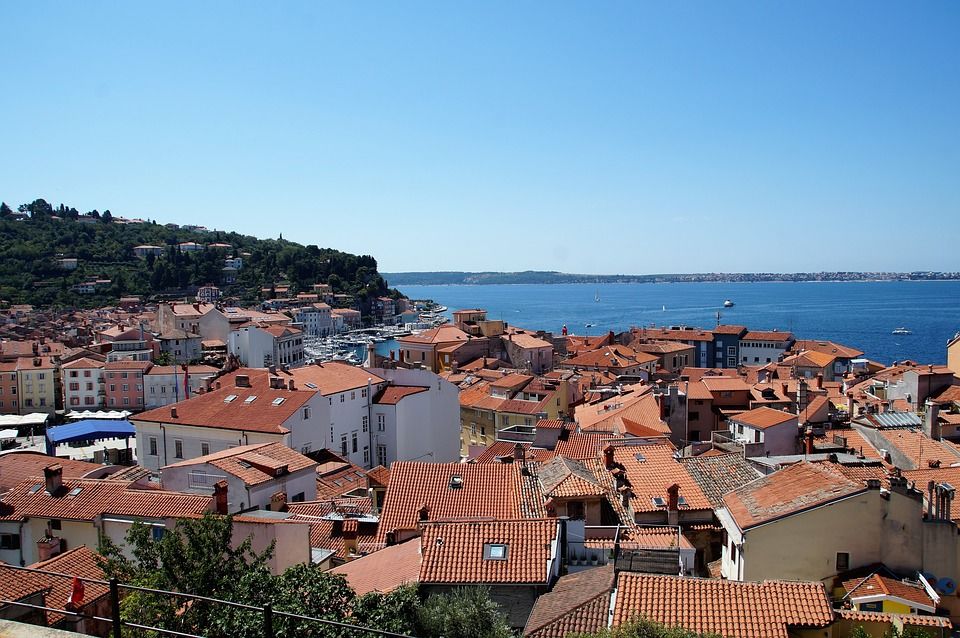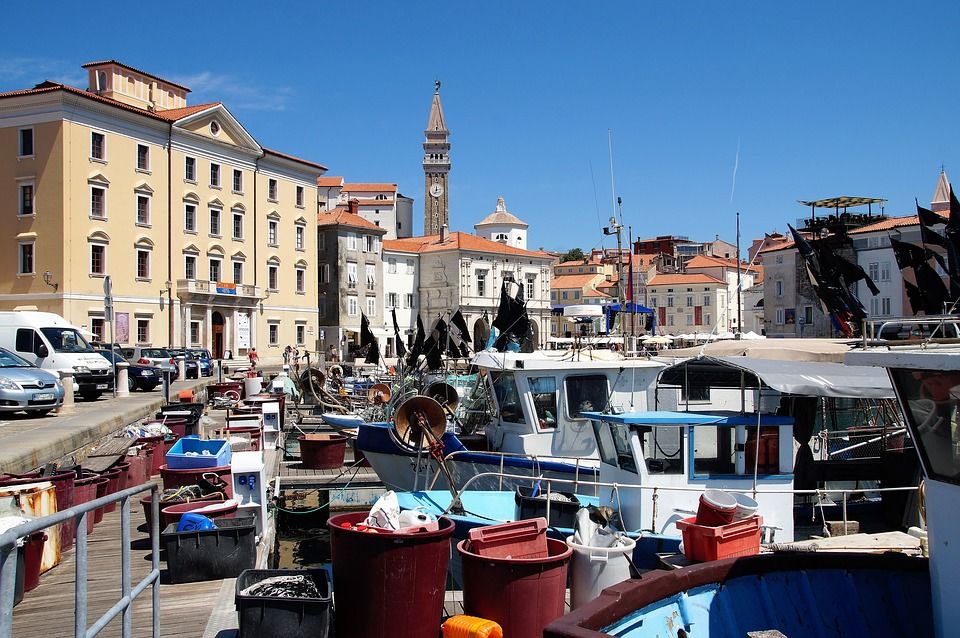 We sat at a café, sipping the mandatory coffee, and taking in the town's vibe, which, by the way, is as relaxing as it gets. Everyone visiting Piran will end up at the square sooner or later. Travellers end up hanging out here, exchanging pleasantries with the locals, or just swapping travel stories among themselves. You see a lot of swimmers and sea divers back from their aqua-sojourns, and relaxing with one of those lovely Slovenian wines, at the many out-door cafes. That day, a school was here on a day trip, with many young kids being walked around under the supervision of their young teachers. I think they were headed for the Museum.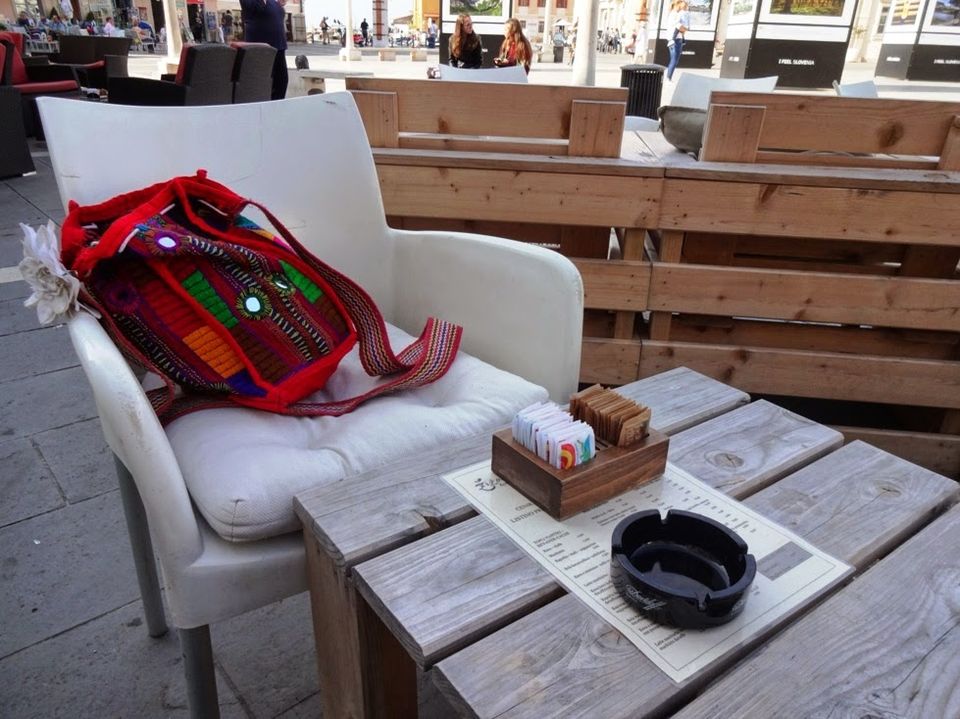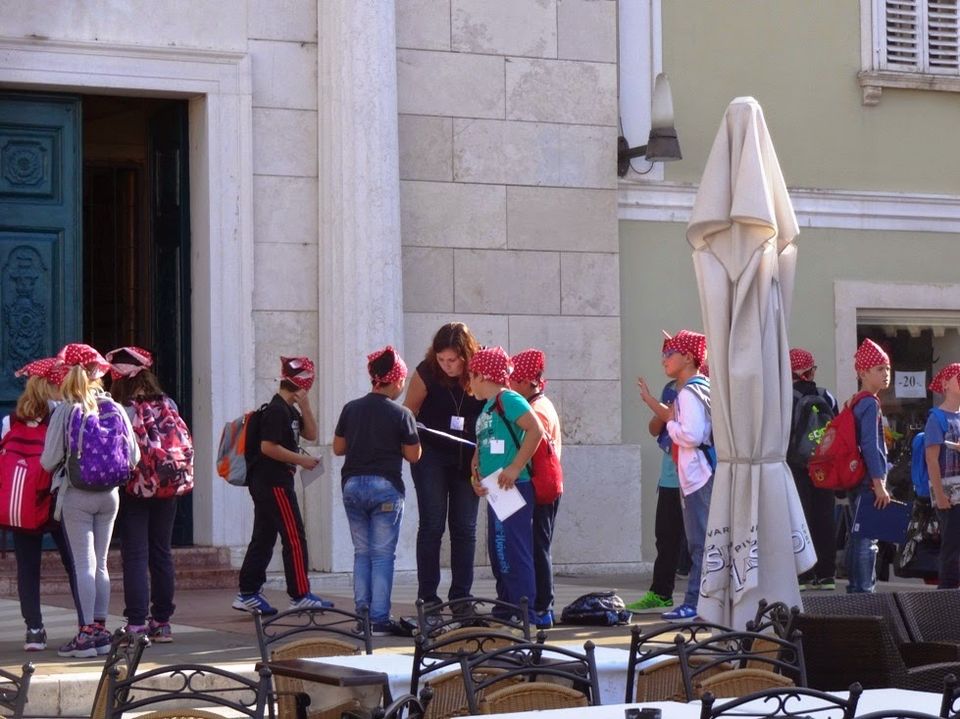 Piran has, at some point or other in time, been ruled by the Romans, Slavs, Franks, Byzantine Empire, Venetians and the Austro-Hungarians, and you see shades of those influences in the city. A leisurely walk across one of the lanes starting at the Tartini Square led us to the Church of St. George. This is the perfect spot for taking in some spectacular views of Piran and the coast. The town itself is like a series of picture postcards, serene and inviting. You can see traces of the old city wall, watch the fishermen cast their net, folks set out sail, and even an occasional diver setting out for the deeps of the Adriatic. It's like a colorful story folding itself out, wherever you choose to look.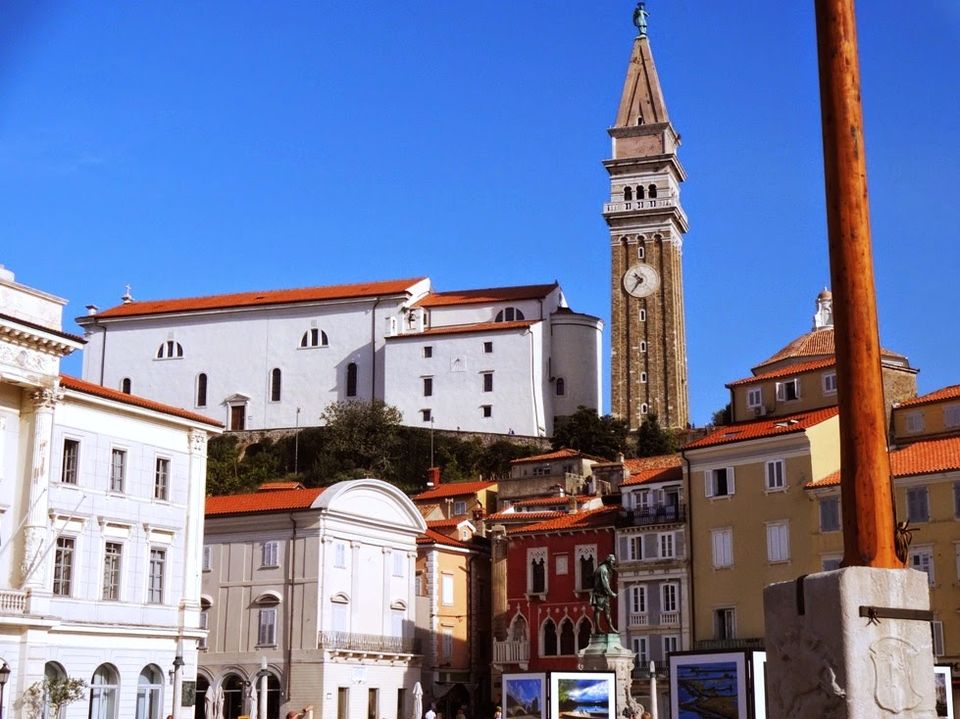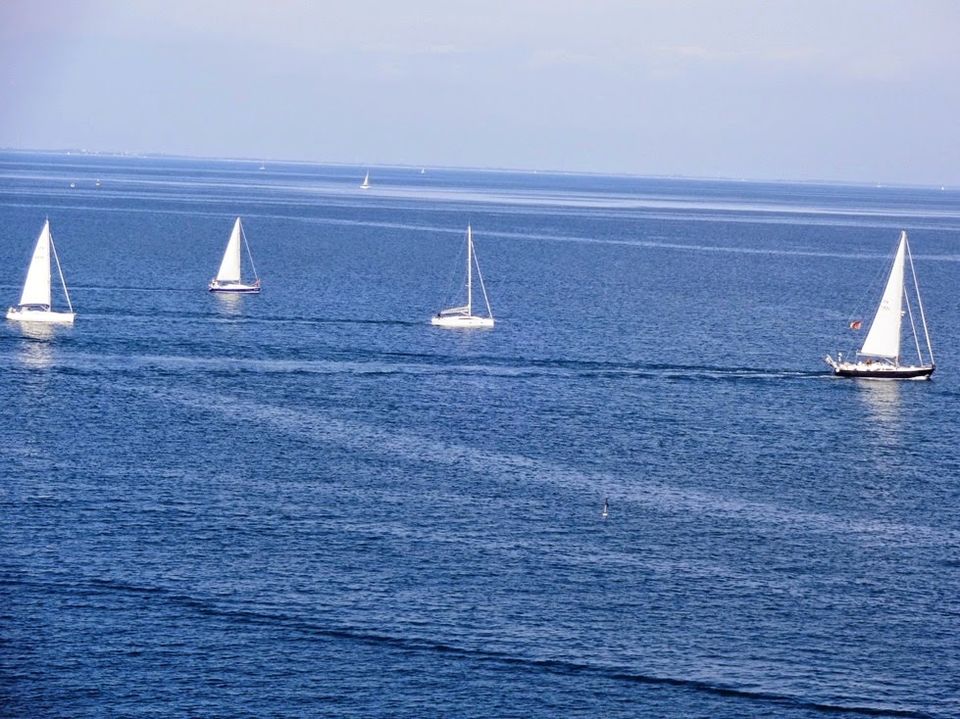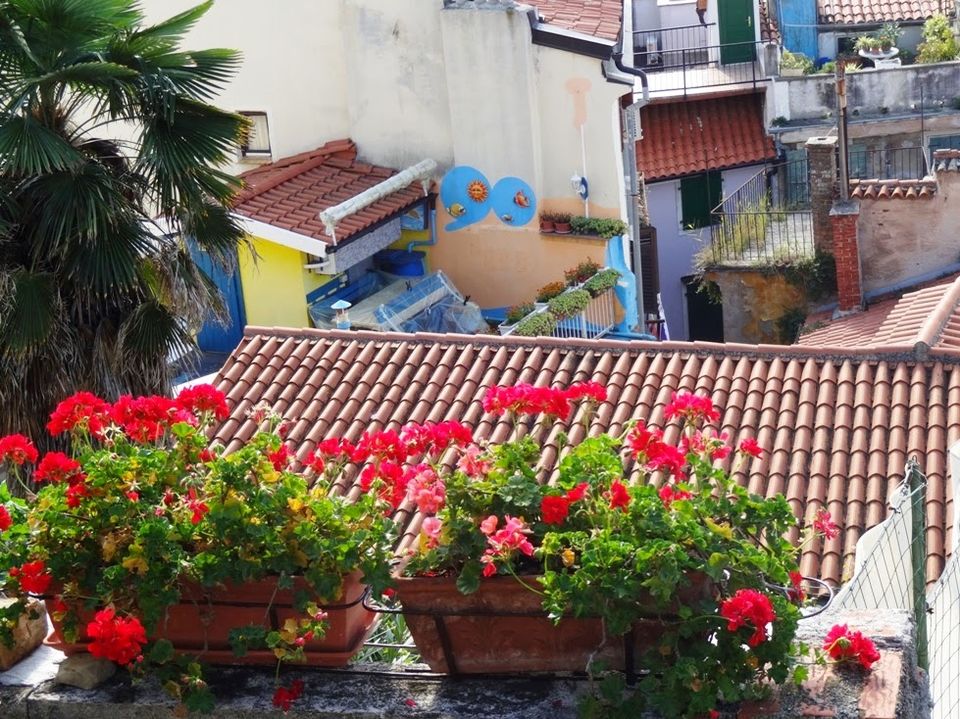 Piran itself is very small, and you can get a very good impression of what the town has to offer in just about a day. In hindsight though, it's a great place to spend a couple of days, walking through those winding, tiny lanes, and just soaking in the vibrant local energy.
For a coastal town, Piran doesn't really have a beach. The shoreline is rocky, and access to the Adriatic waters is somewhat limited. Which, in no way, stopped my husband from going in for a quick swim. I chose a warm, sunny spot at a seaside café, and sipped on glass after glass of beautiful wine. We had a moment of anxiety, as the husband, swimming in the cold waters, had something brush against his back, and almost lost his swimming rhythm for a few seconds! Fortunately, he managed to swim back to the shore, and was instantly forbidden from venturing back. A cute dog, seated with its owner a couple of tables away, started chopping on a toy that made some really funny squeaking noises, making all the patrons burst out laughing. Strangers walked over to her table, playing with the friendly pooch. The wine was working on us now, and we couldn't have been moved, had it not been for food.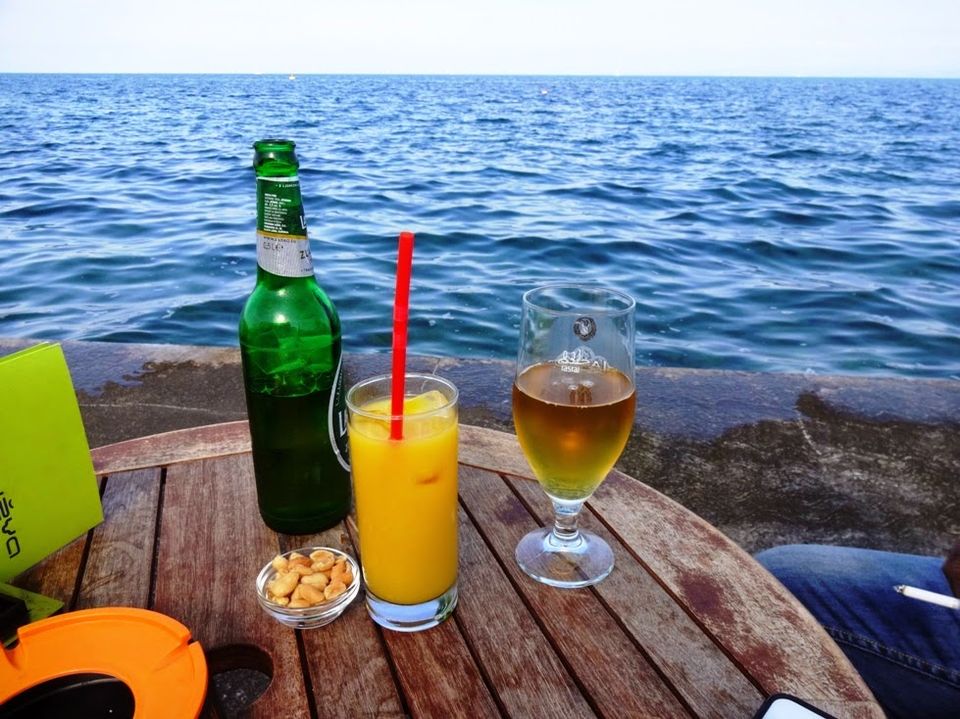 We had worked up quite an appetite, after walking around for a couple of hours. The Piran promenade, which leads to the western tip of the cape, is the perfect place to grab a bite. It is lined with restaurants, cafes and ice-cream parlours. A lot of sea-food is on the menus of most restaurants. One can choose from an excellent selection of fish-platters, and lounge around, watching the Sun go down. The downside being, that because of being a prime location, the menus and the prices at these restaurants are somewhat identical. If you can venture to places away from the waterfront, the food is a bit cheaper. There are also quite a few quaint pizzerias and gelato shops across Piran.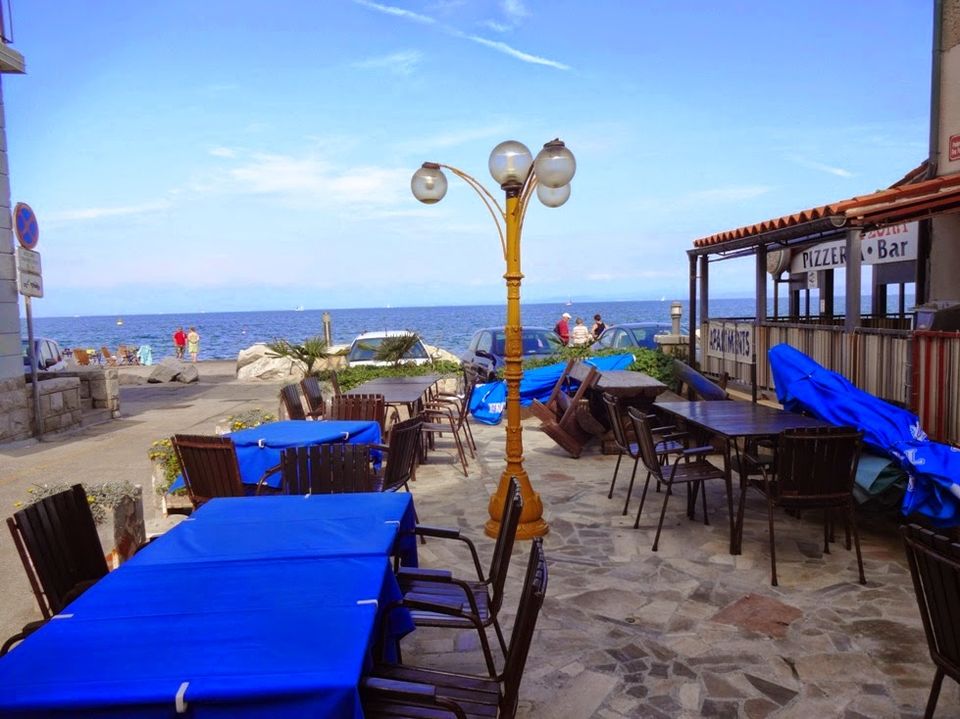 After lunch, we resumed our walking across the town. The post lunch vibe of the place is sleepy, like all good towns should be. No one is rushing anywhere. That's the kind of place Piran is. It puts things in perspective. We joined a group of sunbathers for an hour, enjoying our last moments at the coastal town.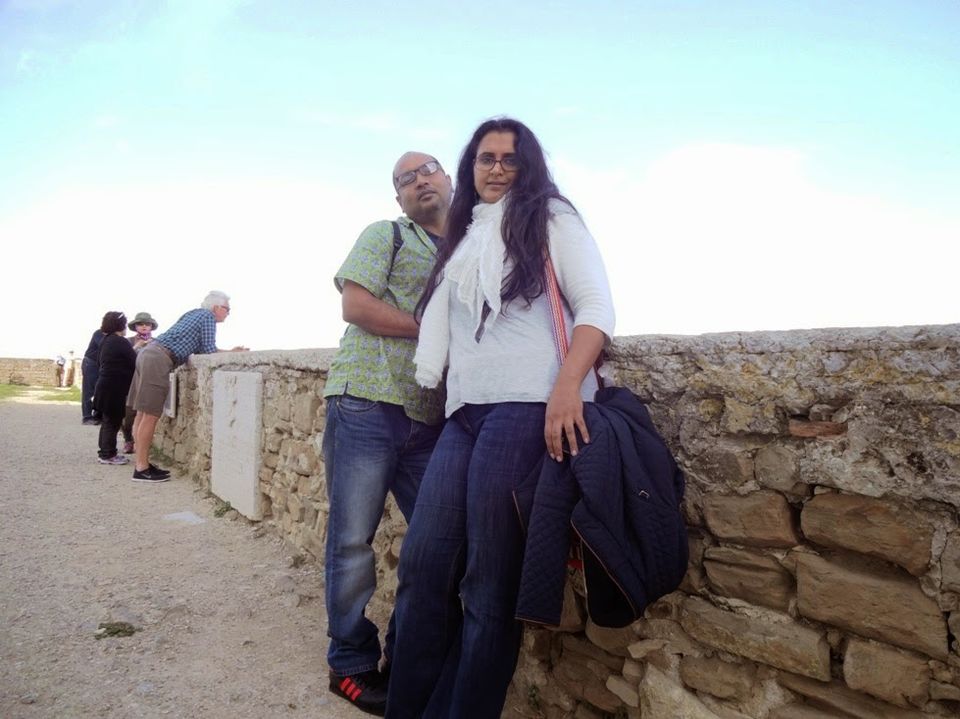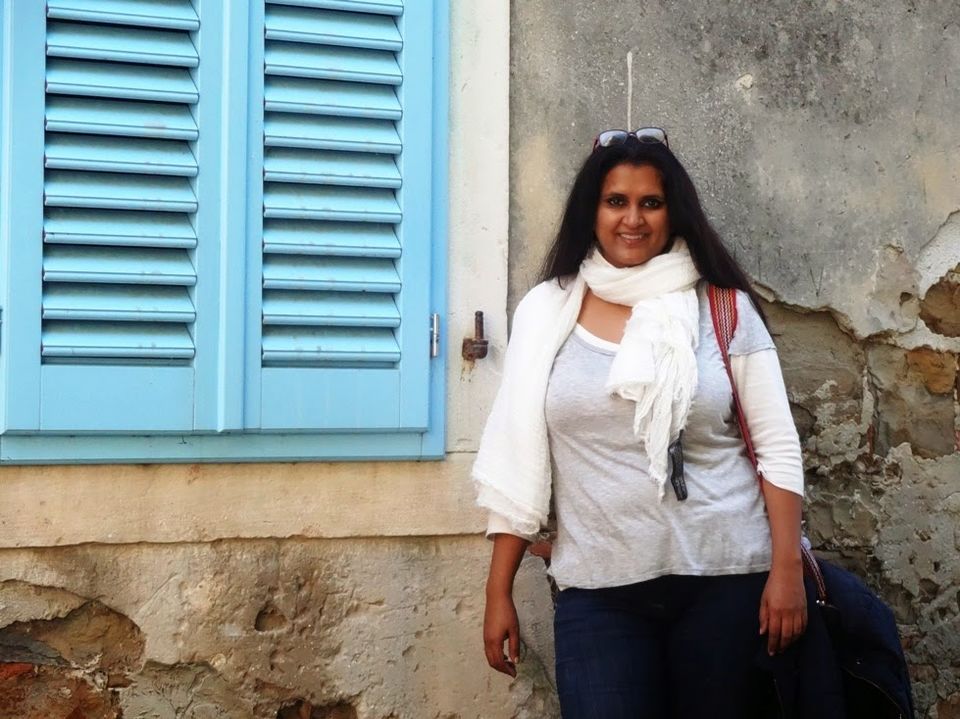 The sun was beginning to set when we decided to head back, though with a heavy heart. I dozed off on our bus ride back home. It can be stated fairly that we hadn't had our fill of Piran. I am quite certain I will see this city again.