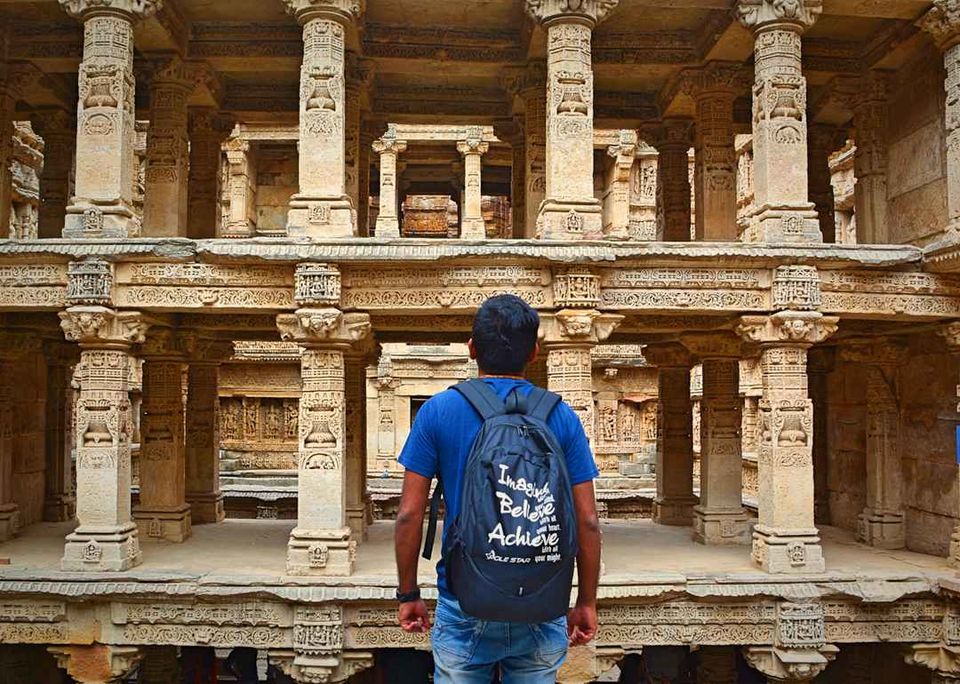 Why Rani ki Vav ?!
1. It's is a step well built in 11th century in the memory of king Bhimdev Solanki by his beloved wife queen Udayamati.
2. It's a UNESCO's World Heritage Site.
3. It has a Maru-Gurjara architectural style.
How to Reach :
By Air - The nearest airport from Patan is Ahmedabad (distance is 125 km)
By Train - Patan lies on the Western Railway network of the Indian railways.
By Road - Patan is linked to the rest of the country through a good road network. You can get state transport buses from the most of the bus stations of Gujarat.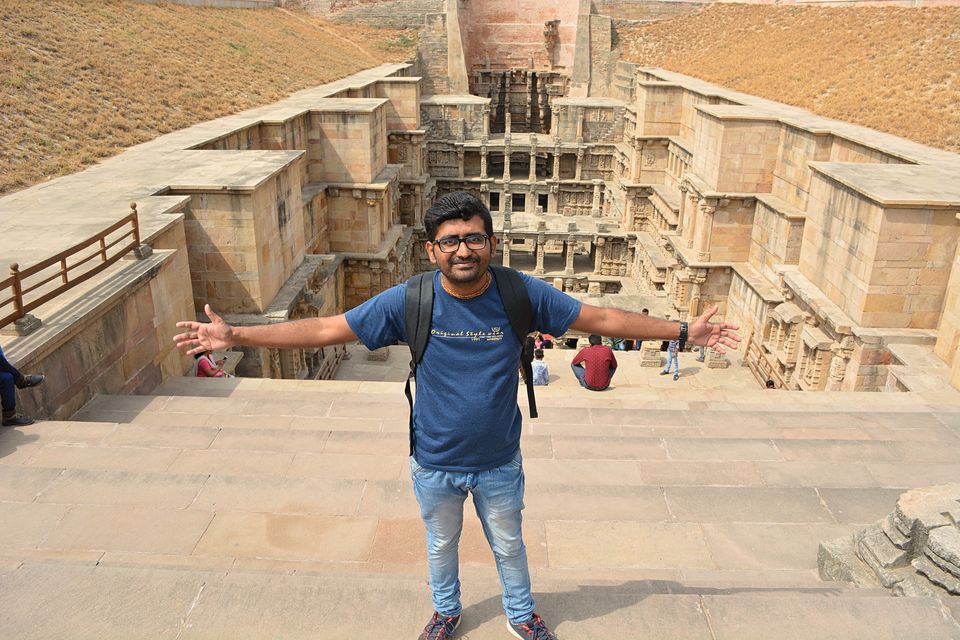 Welcome to Rani ki Vav where you can see the 11th century's engineering marvel. I reached at this place from my hotel by auto rickshaw paying around Rs.50(don't remember exact figure). You can easily access in the city by auto rickshaw. At the entrance I have paid Rs.40( Ticket price for foreigners is Rs. 600 ! ). Remember one thing that you have to put your food outside so if you are willing to take your snacks or something then it will not gonna work there. After this security procedure I was in the big garden and I could see the boundary of Rani ki Vav (Vav means step well in Gujarati).
When I entered into the step well, I felt like I was in the era of Chalukya Dynasty.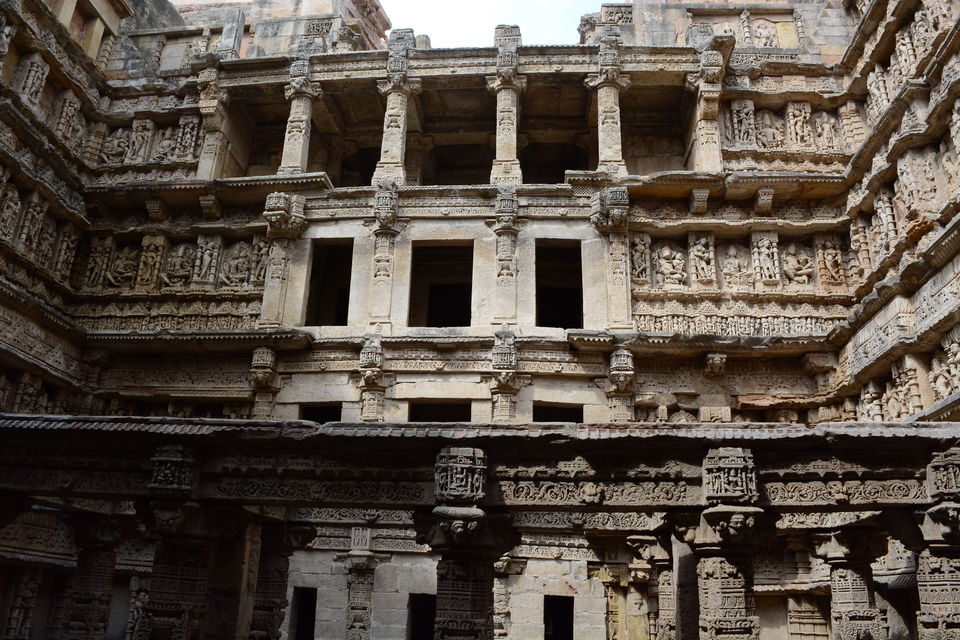 Beautiful carvings around the walls like different avatars of Vishnu, Apsaras, different demigods and designs. Architecture style of this step well is Meru Gurjar.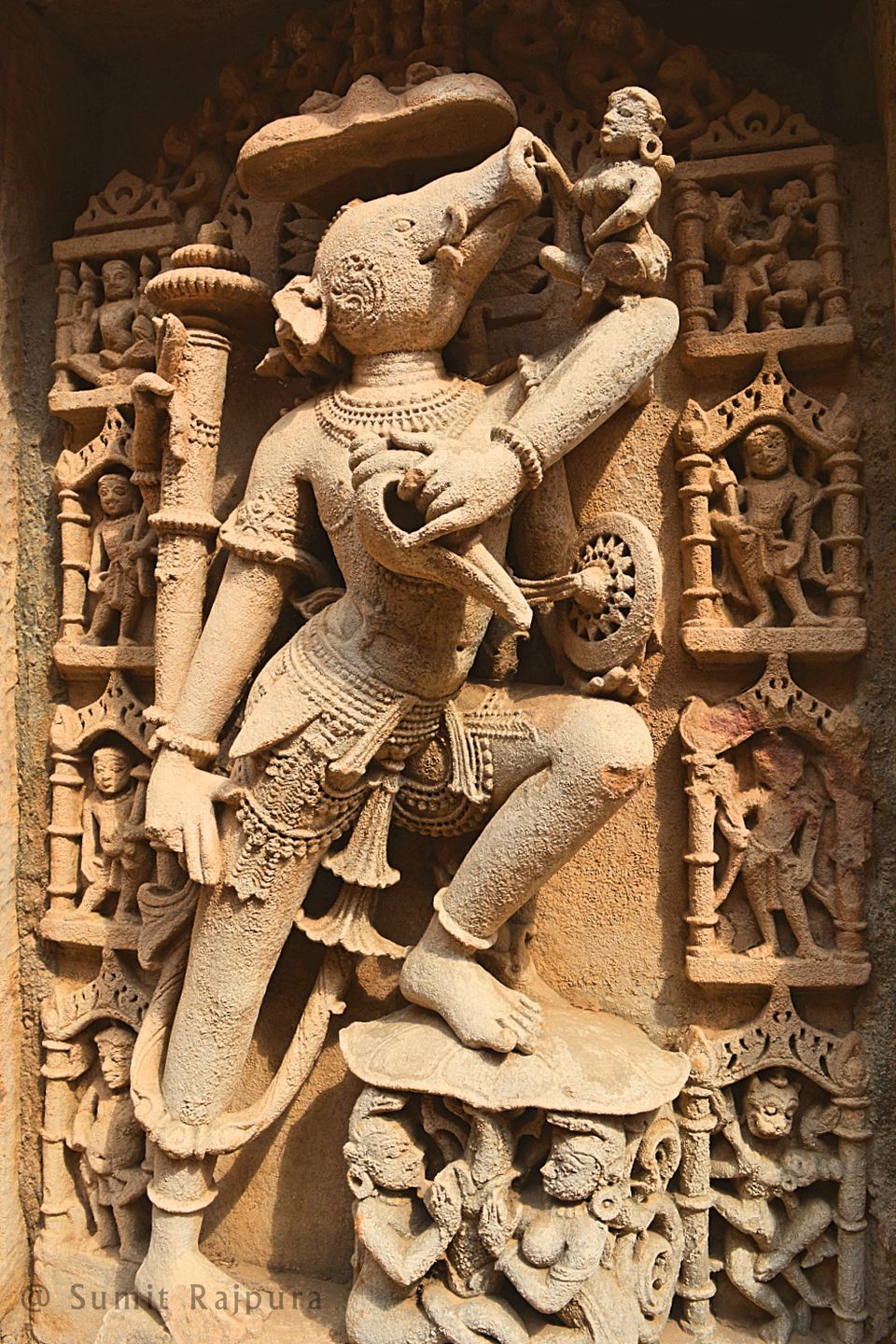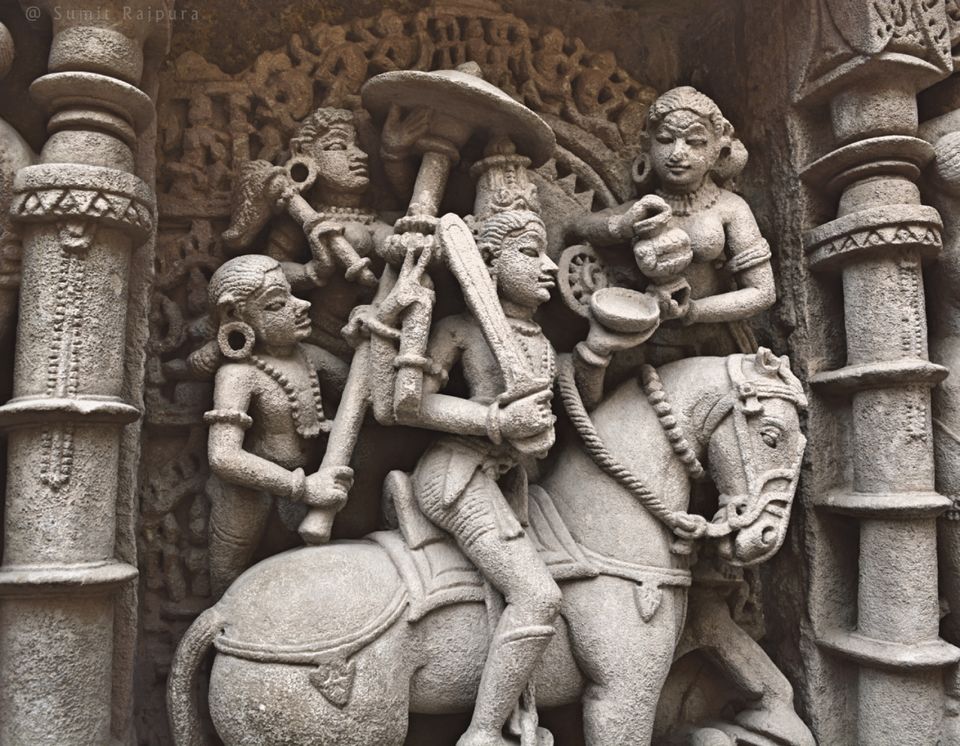 I had done shooting for my vlogs for my Youtube channels and also clicked photos of this step well and also of my friends ! So many people were just clicking the pictures instead of getting the knowledge of this place. That is our weakness.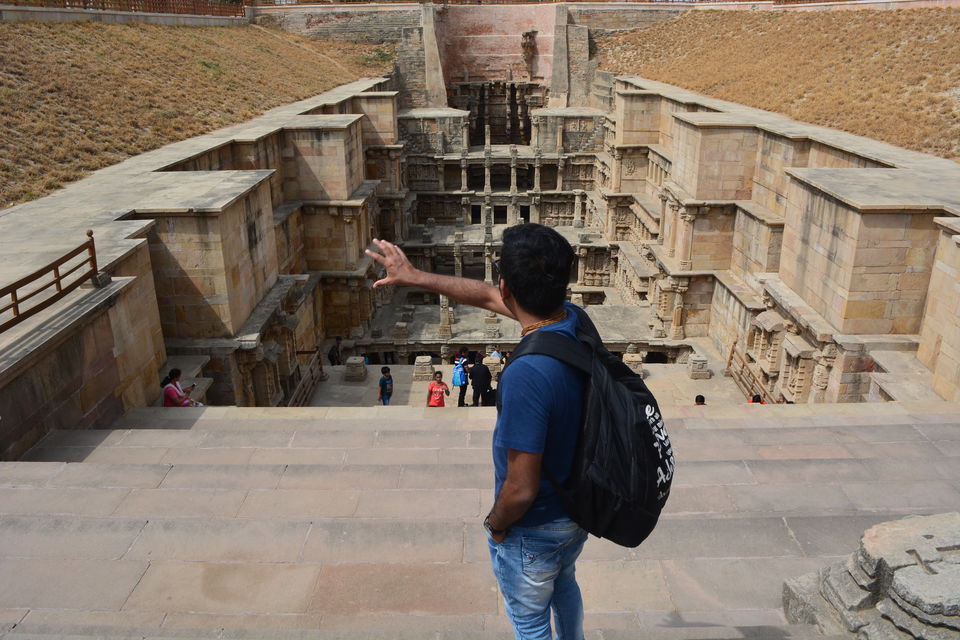 Well, after spending sometimes with this beautiful time in this step well, we came back to present era ! But those mental pictures of that well was roaming in my mind. I promised myself to see this engineering marvel again and again !
For more, check my vlog :