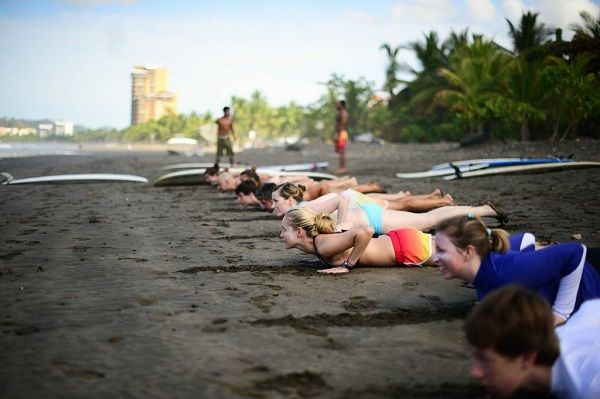 Ever considered taking a learning vacation? Two weeks at School of the World as one of the best things I've ever done - from the people, the teachers, classes and surroundings. Definitely something to put on the essentials list for any traveler!
Think of SoTW is a mixture between a homestay, hostel and school - offering classes in Spanish, Yoga, Surfing, Photography and GoPro. Students can choose from a mixture of these modules for programs that last 1 week at a time. It's an incredibly friendly and welcoming environment where you will make lasting friendships with people around the world. You'll spend your day learning new skills and going on immersion road trips/excursions, and partying at night (if you choose to do so) with the instant friends you've jut made. Watch the video/vlog for more details!
What I liked Most
It was such a different take on a vacation - a mixture of keeping my brain occupied with classes learning new languages and skills, plus getting a change to meet some of the nicest people from around the world that I continue to keep in touch with. Making friends is instant - literally the moment i walked in the door people came up and introduced themselves and made me feel welcome. It was an amazing two weeks of surfing, learning and partying
Pro Tips
You can always pay-to-drop-in to Yoga classes, so choose another module and do this as your schedule permits Want to get better at surfing? Choose double surfing as module options to make the most of your time there Carlos (photography teacher) also moonlight as a DJ, so make sure to pay him a visit when he spins during the week
Cost Details
Costs vary from the time of your, the modules you choose to do, and also if you choose a private room or dorm/home-stay. Checkout their website for more details, but as a rough cost, two modules for a 1 week stay in a shared room is about $650 USD per week (during December season). Food and drink is separate - most people buy groceries from the nearby shop and cook at the schools communal kitchen, but there are also shops available to purchase food and drinks as needed.
Additional info on transportation
SoTW is located in Jaco beach in CR, about 1.5 hours by car from the main airport of San Jose. The school can organize a pickup and drop off for you - its pricey at $90 USD one way, so try and coordinate with then to see when other travelers are arriving.