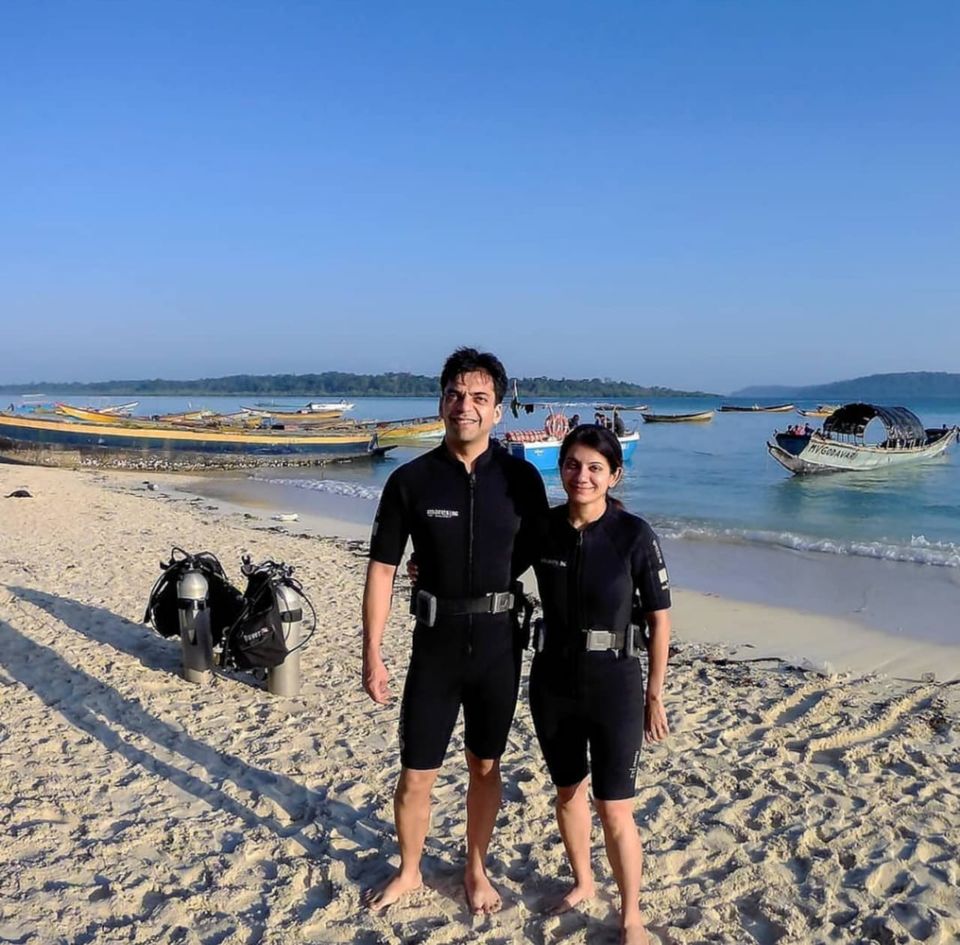 SCUBA DIVING in Andaman is about colorful corals & diverse marine life. Andaman is the only place in india where you can do scuba diving.
You can do it in any of the island- Havelock island or Neil island but I chose to do it in Havelock Island .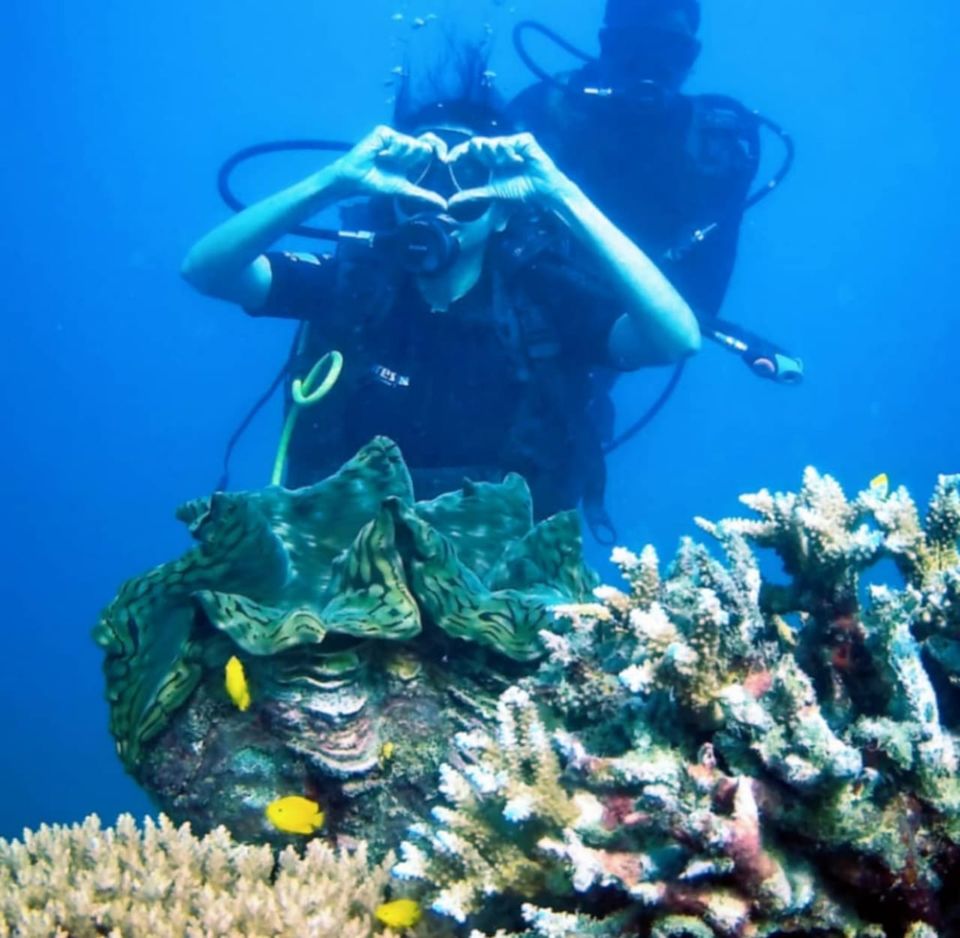 Dont pre-book Scuba diving before your travel. it is better to book there as you will get better negotiated price. We paid 3500/- for boat Scuba diving which is quite reasonable.
We booked our scuba diving with Ocean Tribe Shop and their Scuba instructor was very nice to teach us everything patiently. In about 20 mins we learnt the basics and were then taken to the deep sea. ✨
We both spent about 45 mins- 1hour inside the sea arnd 10-12m deep and it was SURREAL. We saw the most beautiful marine life including live corals, variety of fish and a lot more!