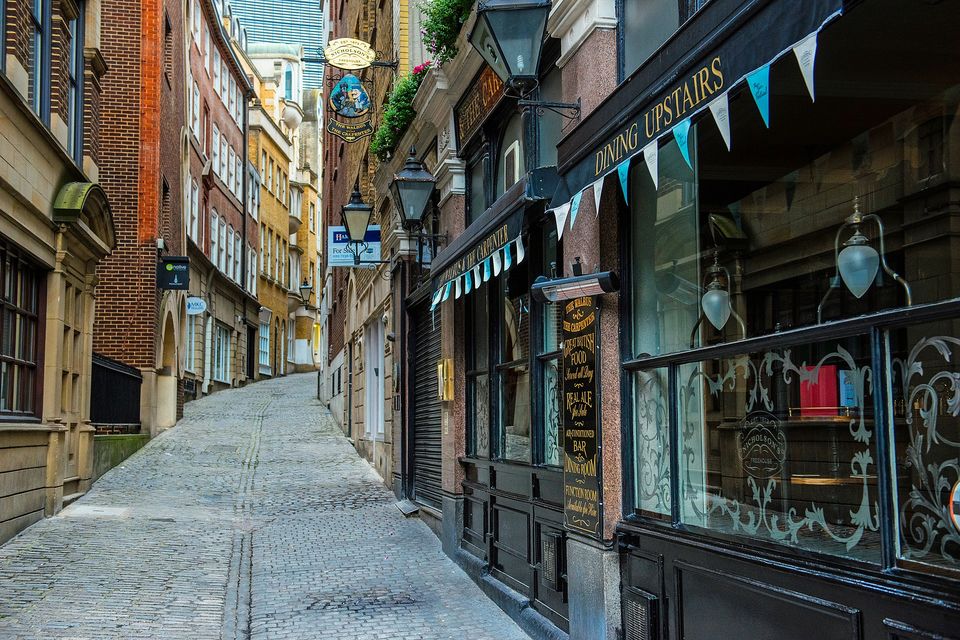 London attracts tourists not only with its history, but also with the opportunity to stuff its suitcases with clothes and other purchases. What to expect from shopping in the British capital?
Being a buyer in London is really good – the service here is at the highest level, so you get pleasure from purchases if you close your eyes to the price. Return the goods back to the store here is not a problem, you even don't have to tell the reason for the return. With a check and untouched tags, the thing is changed or you get all its value back.
There are streets in London, which must be visited by every self-respecting tourist. They are not just shopping areas, but the most beautiful areas of the city.
Well, we've prepared a list of the most popular shopping streets and places.
Oxford Street has both expensive department stores and middle-class stores: Zara, Topshop, John Lewis, Marks & Spencer, H & M, and others.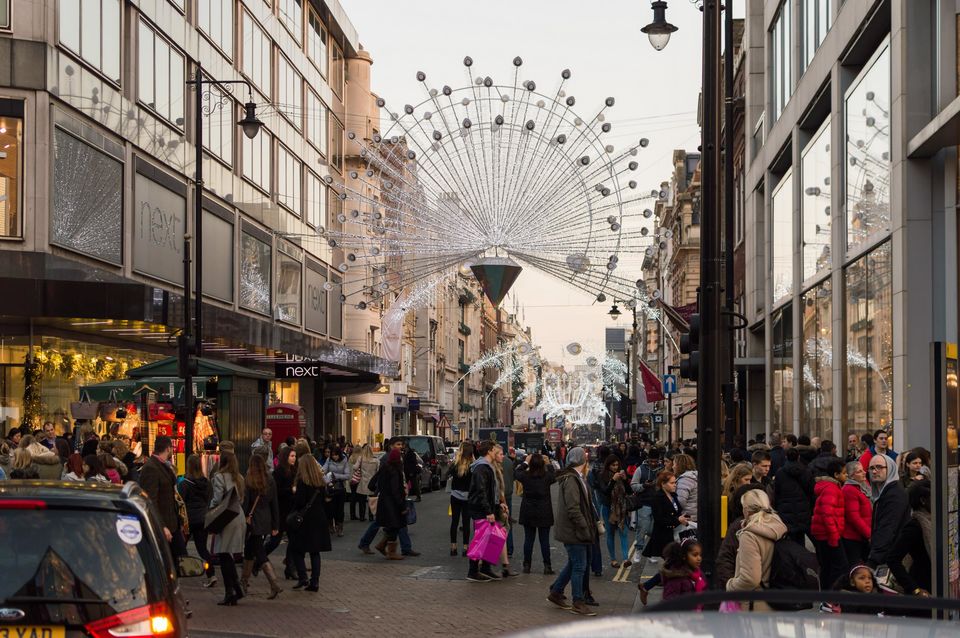 Bond Street is a favorite place of those shopaholics who are not limited in the budget. Here are the most expensive and high-end boutiques of world brands. But, in some stores prices are simply incommensurable. Those who do not mind the high prices can safely go to Bond Street for clothes from Versace, Prada, Chanel, Ralph Lauren and Louis Vuitton. There are Burberry and Mulberry stores. On the same street is Sotheby's, a well-known auction house. For expensive jewelry, you can go to the stores Cartier, Tiffany & Co. and Asprey. However, the heart of Bond Street is the Fenwick department store, which occupies five floors.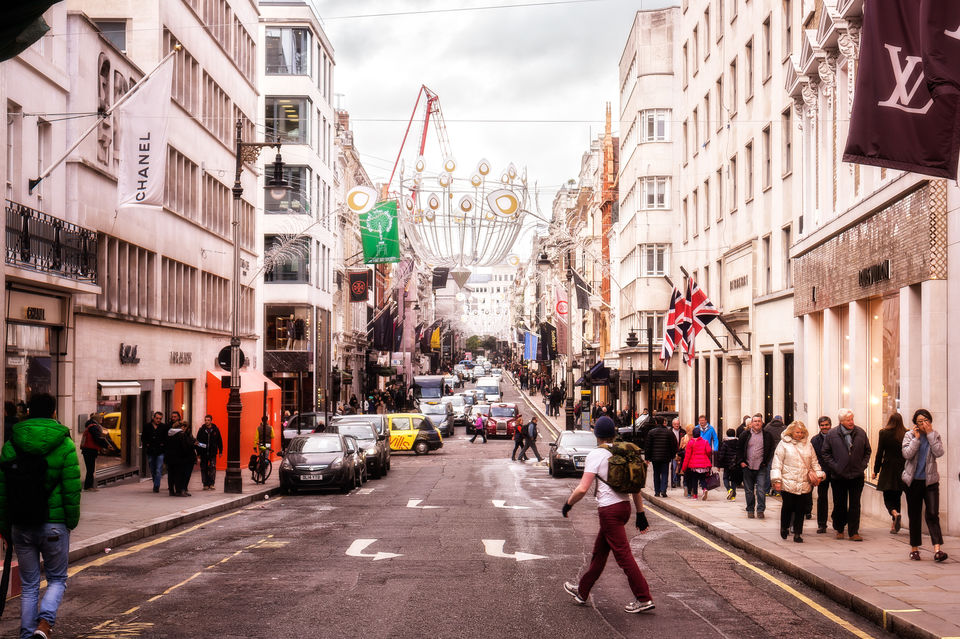 Carnaby Street is full of fashionable boutiques, bars and restaurants. For those who prefer urban style in clothing, there are Diesel, American Apparel, Puma stores. Not far from Carnaby Street, there are several places that will also be interesting for shoppers: Newburgh Street, Foubert's Place, Kingly Court.
Regent Street has a reputation of one of the most original streets in London. There are shops and boutiques in which you can find a variety of products: clothes made in the UK, toys, food, various fabrics and many other products. The main highlight of Regent street is Liberty's department store. A large selection of toys for every taste can be found in Hamleys. This shop is like a true paradise for children.
Knightsbridge: here are two legendary department stores: Harrod's and Harvey Nichols. According to experts, this is one of the best shopping centers of the capital of Great Britain.
King's Road is a place where the famous Vivien Westwood store, which is an acknowledged designer and legislator of punk fashion, is waiting for you.
Piccadilly is one of the most famous and popular streets of the capital of Great Britain.
Tourists who want to buy new things can go to Fortnum & Mason. Shoppers cannot pass by the popular Simpsons store. You can buy new books in supermarkets Hatchards and Waterstone's.
If to speak about popular places and shopping centers, one should pick out John Lewis, a very famous department store, everyone in Britain knows it. It is a traditional place of purchasing gifts – a good quality and quite normal prices.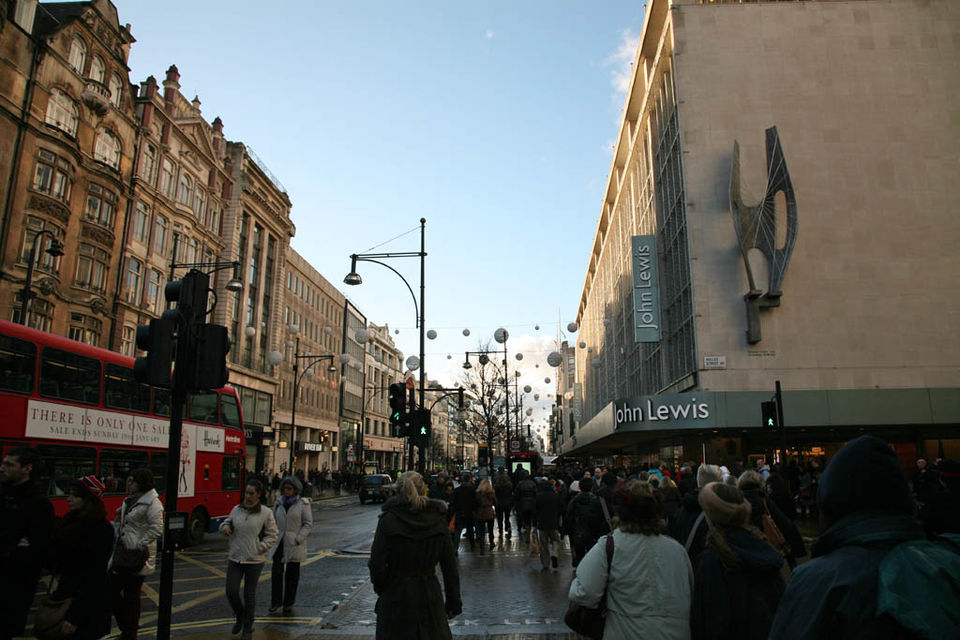 It is also worth planning a visit to one of the most modern shopping centers in London – the Westfield Shopping Center. There are 5 department stores on its territory: House of Fraser, Marks & Spencer, Debenhams and others.