This was not like any other trip I took before. This time, it was more personal. I was going to meet by better half's family for the first time. I landed in town of Trnava, nervous and excited at the same time. Memorising all the Slovak phrases I learned in past few months so that I could participate in the talk over dinner. Once we exchanged the greetings successfully, we went for a short walk to the nearby lakes.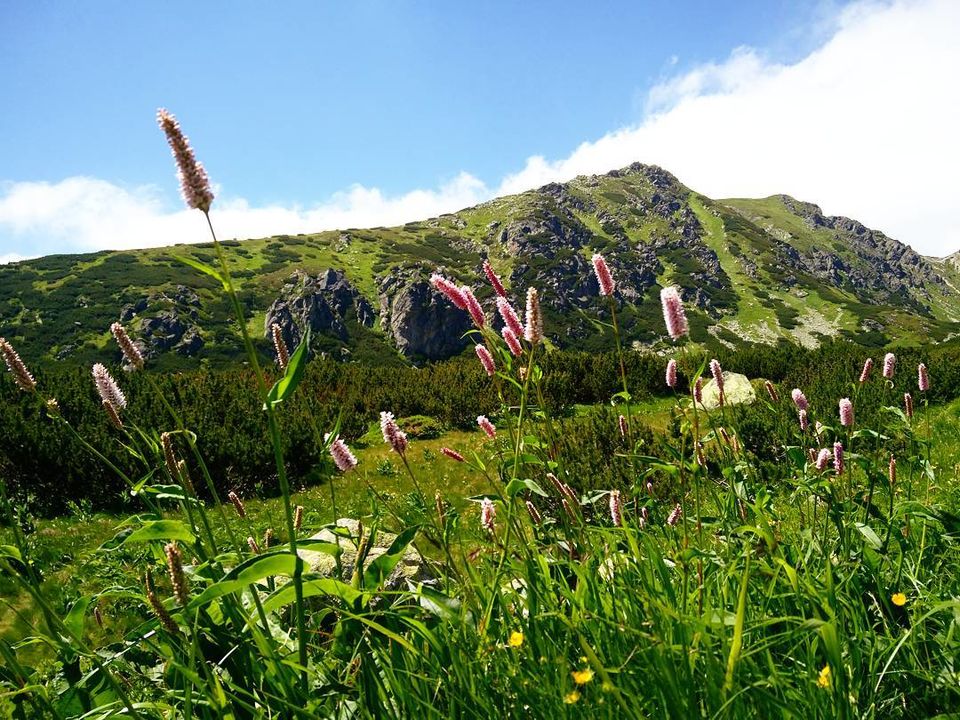 Next morning we had a train to catch to Slovak wilderness and Mountains of High Tatras. We arrived in Strba, our base for hiking. We took a Funicular to Strbske Pleso, a mountainous lake in Tatras. It was an absolute beauty. The water is crystal clear and you could feel the purity in the air. After all, Slovakia is one of the countries with abundance of the purest water and air. We went for an hour and a half of rowing, soaking in the view of majestic mountains before we set on our first summit.
Hanging in the ropeway on our way up was more fun that climbing on big rocks, committed to reach to the top which seemed to close, even from great distance. It took us 2 hour to hike up to the summit of Predne Solisko. We were quite fast as we knew we had last funicular to catch on our way down to Strba where we were staying. As it took us long time gasping at the rocky peeks hidden in clouds, we missed the last fernicular. Not quite happy, as we also had last train to catch back to the hotel, we asked a local man how long would it takes us to go down by feet. Despite his not exactly cheerful reply: 1 hour if 'you can fly' we decided to fight the odds and get to the train station on time. With fear in our feet, we literally ran down the rocky hill (not recommended) all the way via ski paths, through the woods around the lake and to the station just in time to catch our last funicular (all in 40 minutes).
Next day, we aimed for a long hike starting again from Strbske Pleso all the way up to Hruby Vrch and back again. We came across a beautiful brook, few mountainous lakes surrounded by wild nature of high altitudes. On our way back to Trnava, we already started planning where we to go next time when back in Tatras.
To get some rest after all those hikes, we took a a ride to Senec, area with vast lakes, to chill near the water. Later, as the weather was not the best, we moved to an aqua park and went crazy on slides.
Day 5 was all about enjoying time at home, trying Slovak food and getting in zone for the night as my most favorite artist Armin Van Buuren was in Slovakia for an all nighter concert. We left for Trencin at 11 PM at night and came back home in the morning at 6:00 AM. I had a plane to catch back to Luxembourg in 4 hours so I had few hours to get a quick nap.
All in all this was a very fun and relaxing trip. I had a chance to know my bae's family. But also, try to learn a new language, encounter a new culture from within and of course experience the untouched (almost) nature of Slovakia. There is no doubt, I'll be back here soon for more adventures.