As it's being said already "Four wheelers move the body, but two wheelers move the soul", we just follow the route to the Scotland of the india A.K.A COORG :)
This biking trip was special to me as i met few new friends including a professional rider, a young traveller and an enthusiast photographer.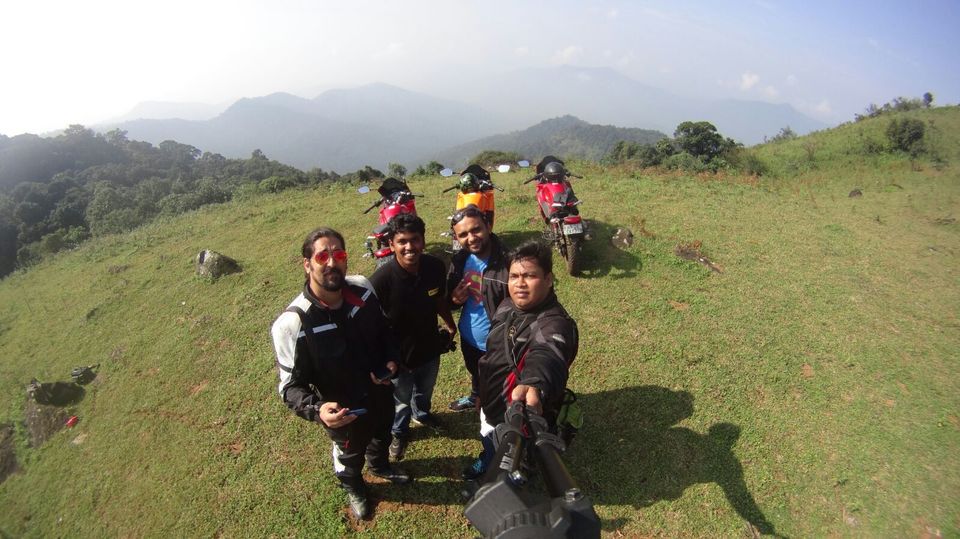 This was my first long ride so i was bit nervous riding for so many miles on the highway and curvy roads, but my friends make me feel comfortable by riding as a group and letting me catch up to them.
I learnt a lot of new things from this trip as all of them revealed many tricks of their trades.
As i am not aware of local language so they helped me throughout the journey to help me deciding on the food menu,help for navigation or getting fixed my bike's issue.
This ride has started a new definition for me: #BikerBrotherHood :)
Day 1:Bangalore-Coorg.
We started early morning from Bangalore to avoid traffic jams.
Once we reached Mysore road, it was not looking back :D
After stopping for lunch at KFC in between and at "Nariyal Paani" for refueling ourself, we cruised through nice roads from forest and plantation.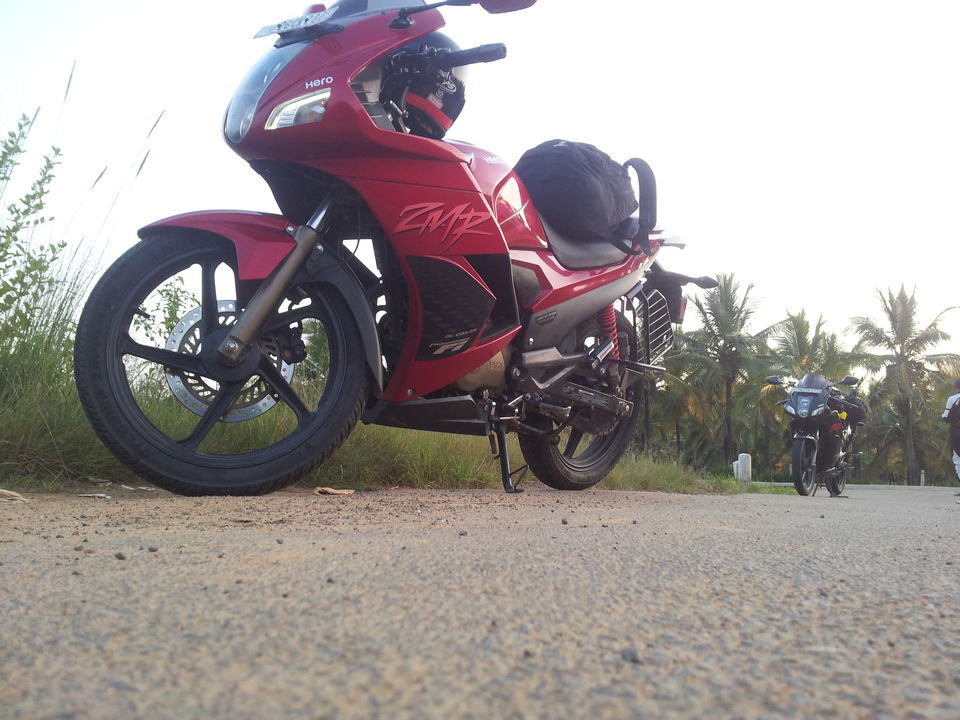 Roads are quite good, so we could maintain 80-100KM/Hr without any discomfort.
We reached our resort, which was so good and food was superb too :D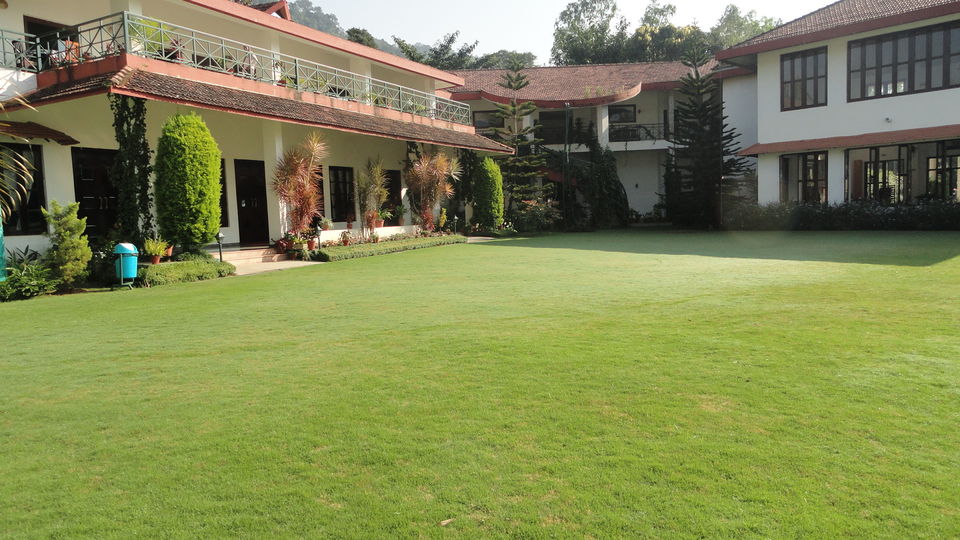 Day 2:Drive to Iruppu Falls
Next day we decided to checkout and went to see Irupu falls, its quite a good drive with few curves road in between.
There is also a wild sanctuary, but we could not spot any animals besides us :D
You can also enjoy some time in waterfall ;)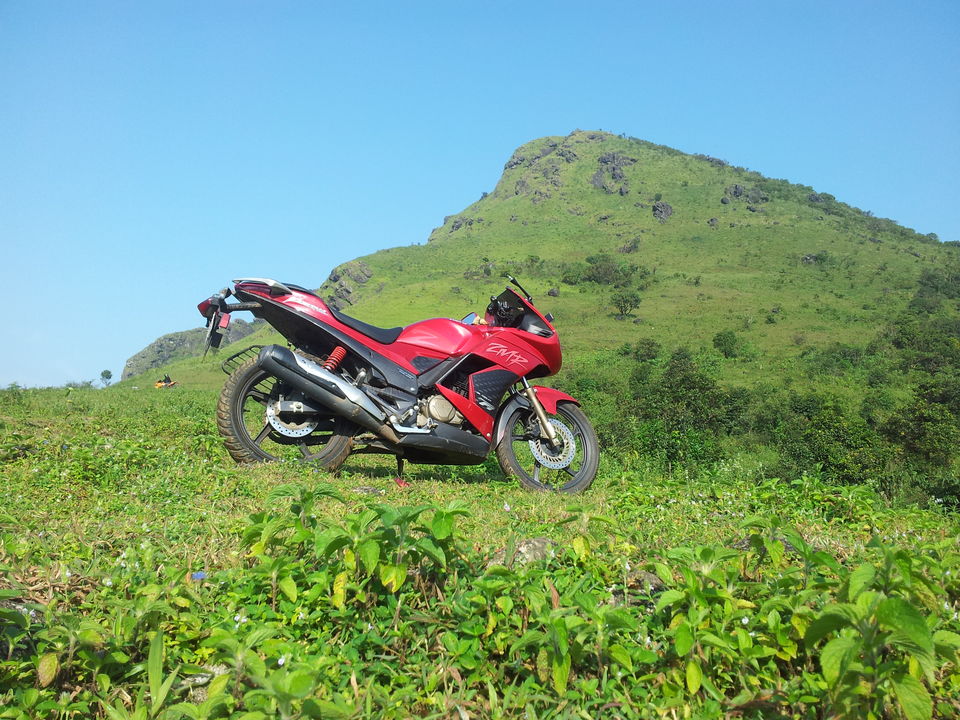 Day 3:Coorg- Bangalore
Before we head back to pavilion, we decided to go EXTREME OFF ROADING :)
So we driven to a narrow offroad to top of the mountain.
I swear, pictures doesnt justify the view and cold breeze of the morning ;)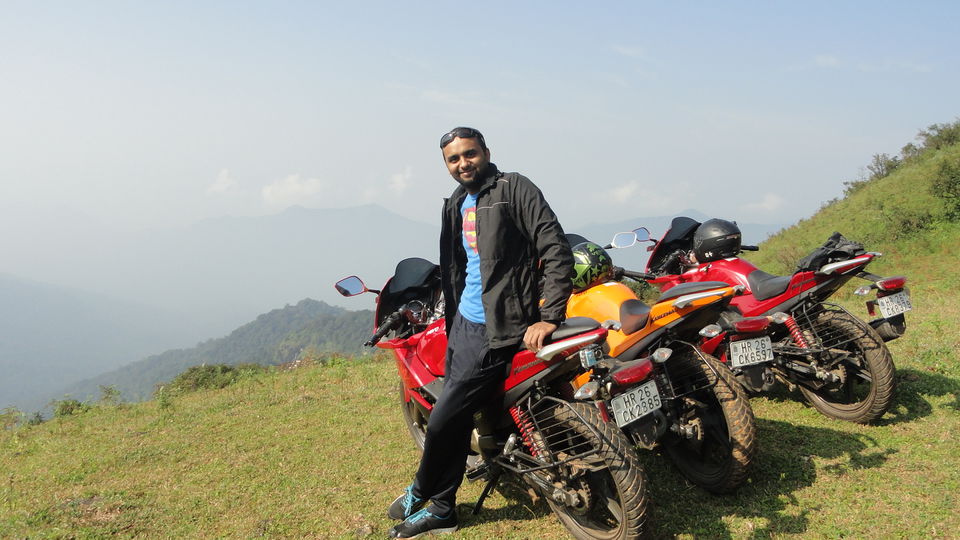 Once we finished with a GB of pictures, we head back to Bangalore :)
About Me:
By profession i am an Engineer, by passion i am Wanderer :)
I love travelling and capturing the memories in Photos. I enjoy the road trips and biking to explore new places and meet new people.
Being #SocialMediaAddict , So i #usually #Instagram #those #moments :)
https://instagram.com/kapilricky
Or #tweet #away selected pics too :)
https://twitter.com/kapilricky
Sometime i create a small video too on my YouTube channel.
https://www.youtube.com/user/kk10001111/videos
Frequent searches leading to this page:-
coorg holiday packages for 2 days, coorg holiday packages from ahmedabad, coorg holiday packages from bangalore, coorg holiday packages price, coorg india tour packages