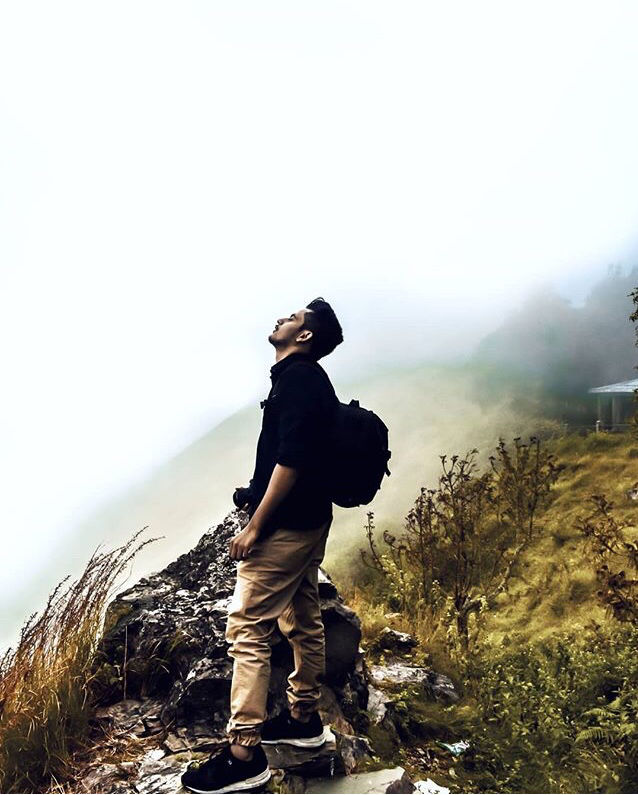 In search of meaningful ways to spend our weekends we travel. We travel also to forget our stressful collage schedules and to nurture our passion for Photography.
Few days back in such an expedition we found this beautiful place called Tarey Bhir in our cross hairs. We found bliss in this peaceful place. This montage is just a try to express those feelings.
At a distance of 16 km from Namchi, Tarey Bhir is a long ridge on a high cliff located at Sadam village near Namchi in South Sikkim, INDIA. It is one of the most amazing points of interest in Namchi and among the popular places to experience Sikkim Tourism.
Tarey Bhir is a 3 km long stone ridge on which pedestrian footsteps have been built to climb the steep ridge. Bhir means 'Cliff' in Nepalese language. The height of the ridge is about 10,000 feet and has a drop down gorge of over 3500 feet on the right side. This is an ideal place for adventure loving people. It is the only place from where Kalimpong, Darjeeling and Teesta River can be seen at one eye sight.
Looks like The Great Wall of China, Tarey Bhir is an amazing viewpoint with breathtaking surroundings. There is also a watch tower at the end of the stone pathway. From the watch tower one can get some panoramic views of snowy mountains in the north, Kalimpong town in the east and confluence of Teesta and Rangeet in the south. Tarey Bhir also presents a view of the tea garden on a sloppy hill of Peshok. Morning is the best time to visit this place.