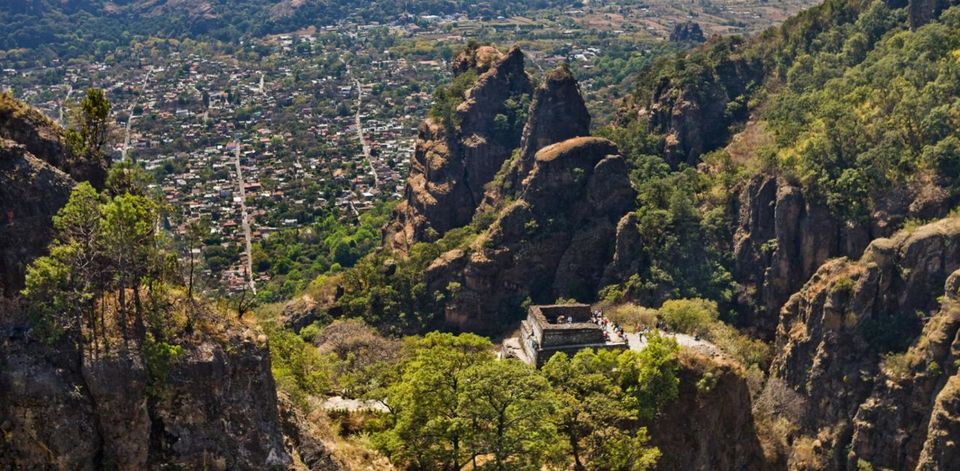 Tepoztlan is a charming town in the hills outside of Mexico City near Cuernavaca - and also the location for the most extra-terrestrial sightings in the greater region. We took a day to escape the bustle of Mexico City and hike Tepozteco - the ruins on top of the mountain in Tepoztlan
After arriving in to Tepoztlan, we took a short walk through town to the start of the hike. For those not used to living at altitude, be ready to frequently stop to catch your breath - its brutal! The hike lasts for about 1.5 and the path is made from mainly steps as well as rocks you will need to clamber up. Once you get to the top you'll find some small shops to buy snacks and food, some outcroppings and lookout point to your left, as well as the pyramid(ruins) to your right which costs 35 pesos to enter. The pyramid itself is pretty disappointing compared to others in Mexico like Teohuatican, but the views down into the valley and surrounding hills are well-worth the trek.
What I liked Most
We brought yoga mats and incense sticks, and had an amazing guided yoga/meditation session on top of the mountain.
Pro Tips
Take the metro (or a taxi) to the Tasqueña metro stop in South DF. From there catch the bus to Tepoztlan (there are a few lines). The one way ticket costs roughly $6.00 USD and takes about 1.5 hours. From the Tepoztlan drop off point grab a taxi (very short ride) to the main town plaza to find your way to the start of the hike. Go early to avoid the crowds! it gets packed on the trail after about 10am There are small stores at the top to refill on the water and snacks so take some cash