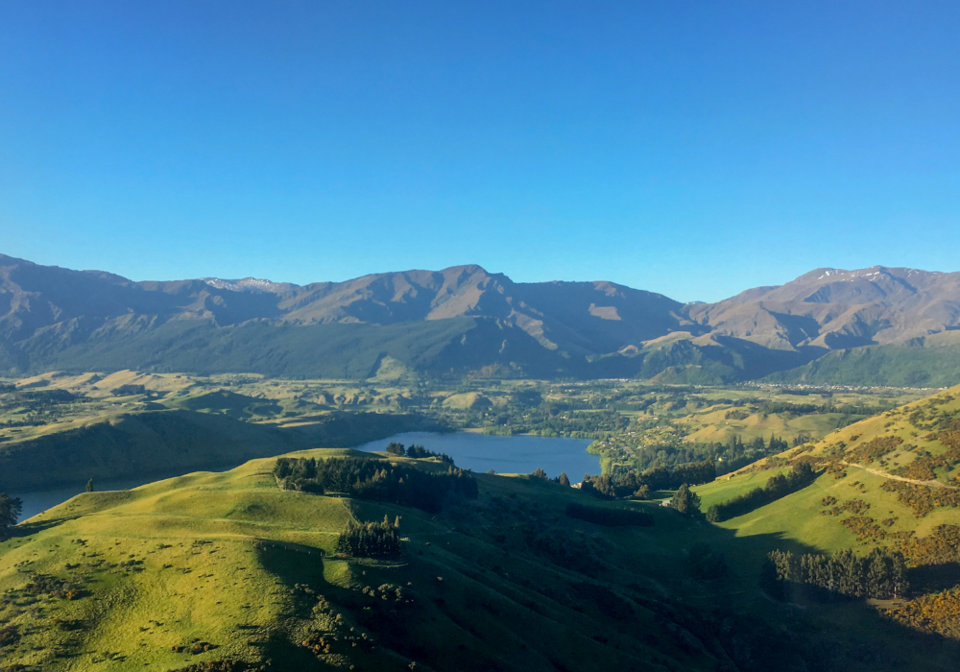 The South Island of New Zealand is a land of natural beauty and adventure. The many nature-filled attractions will be sure to please any nature lover, while the towns and cities offer their own unique charm. Places like Queenstown are a must-see, with their scenic views and adrenaline-fueled activities for everyone in the family. For those who prefer to stay close to civilization, there's Christchurch which offers plenty of shopping opportunities as well as beautiful botanical gardens.
If you're looking for something more remote then Franz Josef could be your destination thanks to its proximity to glaciers and snow-capped mountains!
Here are some of the finest places to visit while on holiday in New Zealand's South Island:
Milford Sound: This is the most popular site in Fiordland National Park in the South West. Owing to its breathtaking splendor, this gorgeous glacial fiord receives a lot of tourists every year. The approach to it is spectacular, and it's accessed via the Southern Alps and the Homer Tunnel from Te Anau. You can't drive yourself there, but there are bus tours which will take you to Milford Sound, where you can explore the area at your own leisure.
Kaikoura: This is a lovely seaside community with spectacular mountain ranges. Its name is synonymous with whales. In reality, whales and other creatures such as dolphins and seals are frequently seen here owing to the ocean current.
Queenstown: This hamlet is a well-known attraction for visitors. It's a tiny mountaintop on the island of Lake Wakatipu in the south. Aside from the spectacular views and rustic atmosphere, you can enjoy the lakes, beach, and sunset as well.
Abel Tasman National Park: This is the ideal location for hikers and bikers. The park is on the South Island and features a variety of walking, cycling, and trekking routes. It also includes numerous water sports opportunities as well as lovely natural scenery that nature lovers will enjoy.
Christchurch: The city is a wonderful spot for travelers who want to discover the metropolis and see the cultural sites, shopping malls, restaurants, and other city-bound attractions.
New Zealand is a country with such natural variety that it is hard to find anywhere else. New Zealand is a preferred destination for tourists because, despite its modest size, it has subtropical forests, ice fields, gorgeous beaches, and rolling grassland. In the South and North Islands, you'll find plenty of things to do.
When you are traveling, you have to find cheap flights, best hotels to stay, and hire a car rental service to move. Those are hassling. You can get rid of those hassles by using a smart platform. Let have look below: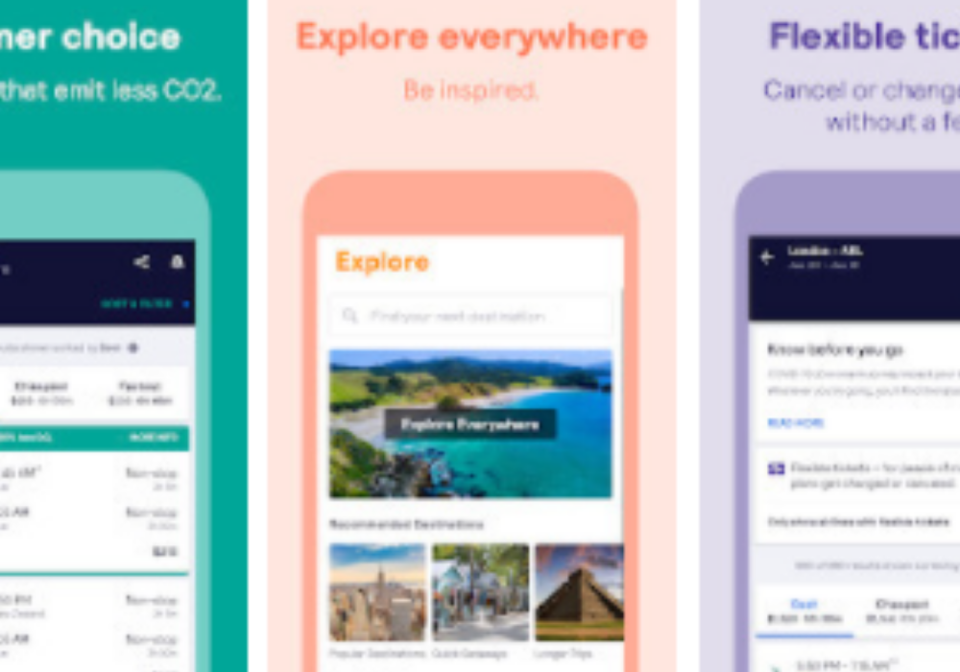 Skyscanner: Find Your Desired Flights, Hotels, And Car Hire Service!
As a traveler, you have to search for the best and cheapest flights, hotels, and car hire services. You feel the lack of a decorated platform to get those services easily. Skyscanner android app is a great application that will give you all of your desired choices. It's quick and easy to use too- just put in where you want to go, when you want to travel, and how much money you're willing to spend. You'll get a list of all available options with prices right there on your screen. I am going to provide a complete overview of the advantages and features of the android application, Skyscanner. Let's get started..

Booking Trip:
Yes, it's possible. Get where you want to go, stay where you want to stay, and enjoy suggestions on what to do while you're there based on the experiences of other visitors.
Looking For The Best Flights:
All the best flight deals are right here. To discover the greatest prices, simply compare hundreds of flights in one place. You're not yet ready to make a reservation? Set up a Price Alert and we'll let you know if the price drops.
Find The Perfect Hotels:
We've got you covered for your accommodation as well. We compared thousands of hotels, resorts, apartments, and hostels all over the world to find you the best deals. Find rooms near your current position or save money on a last-minute booking.
Hiring Car Service:
Rent a car from us and we'll take care of the rest. Simply select where and when you want to collect your vehicle rental, and we'll provide you with the best prices. You may sort your search by vehicle type, fuel type, and features. Our Fair Fuel Policy sign will guarantee that you're not being charged too much for petrol - even if you drive over the mileage limit.
Skyscanner is a simple platform to use with plenty of options for your trip. Moreover, it's an independent comparison service that compares thousands of flights, hotels, and car hire services on behalf of its users so they can search within their budget without paying any extra charges or fees. With Skyscanner, you can compare the prices of your desired choices. Moreover, it's very quick and easy to use- all you need do is type in where you want to go when you want to travel and how much money are willing to spend on flights..
More Features Of Skyscanner:
No extra fees: We don't charge any booking fees, right? Never. There is none at all.
Customized search: Do you know what you want? Filter your flight search by duration, airline, and number of stops, travel class, and departure and arrival times to narrow down the possibilities.
Save previous trips or flights: We've got you covered. We're dedicated to leading the worldwide movement to modern, environmentally responsible travel. Our first step was to label our platform with the 'Greener choices' label, allowing you to reduce your carbon footprint through air travel by selecting flights that emit less CO2.
Conclusion:
If you're on the search for your next vacation, Skyscanner is a must-have app. With this powerful travel planning tool, you can find cheap flights to anywhere in the world as well as hotels and car hire services - all with just one tap of your finger. There are many great features that make it easier than ever to plan an awesome trip at any time! Check them out today by downloading Skyscanner android app or visiting Skyscanner website rank!