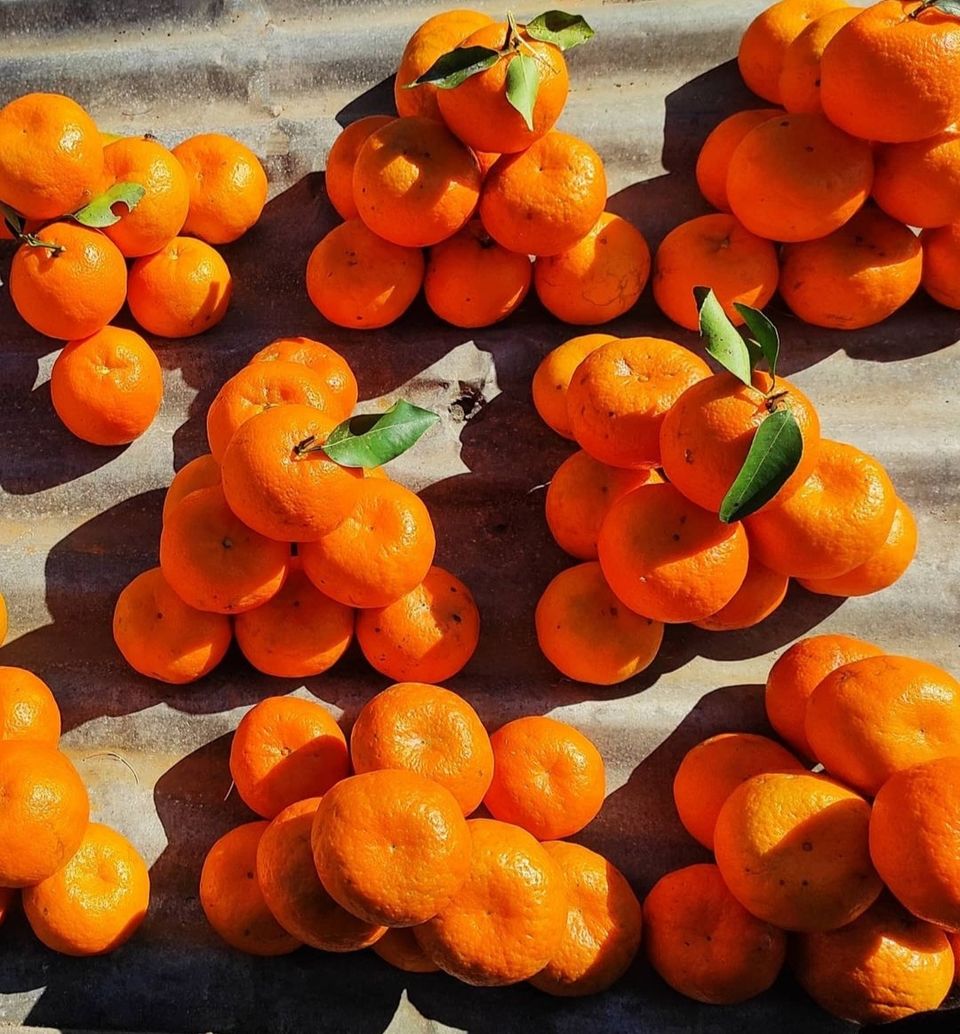 Ever wanted to taste the bestest qualities of oranges in the country??
Yes? Then here's the place- The Orange Valley, Dambuk.
Dambuk is a small place located in the Lower Dibang Valley of the North Eastern State Arunachal Pradesh and is known to produce one of the best qualities of oranges in the country. It is located 30 km towards west from District headquarters Roing and is 268 km from Itanagar, the state capital.
Although I am from the North Eastern part of India, I visited this place for the very first time in January 2021.
Being an Assamese, we always have this tradition of visiting new places at the start of the year. So this year we decided to visit Dambuk and started our journey from Margherita, Tinsukia.
Roing is well connected to Tinsukia by the Dhola-Sadiya bridge (The Bhupen Hazarika Setu), the longest bridge in India over water. On our way, we planned to take a sightseeing tour in and around Roing which is the last major township at the north-eastern frontier of India. From this beautiful small town located at the foothills of the Mishmi Hills, we headed towards Dambuk.
On entering Dambuk, we could feel the mountain air that smells of oranges with a perfect view of blue sky above, beautiful landscapes, and these citrus fruits in bright orange color hanging on those green trees everywhere. You can easily taste those sweet oranges from the local vendors selling oranges at the highway side (100 bucks for a dozen). Me being a out-of-towner, too bought dozens of those sweet juicy oranges from the local vendors. Trust me one can eat a dozen of those oranges at a go. These oranges were the sweetest and the best ones that I have ever tasted!! If I have to rate them on a scale of 10 then it's a 10/10.
You can also taste them by plucking them at your will from some gardens that allow you to do so.
I experienced that as well!!
The best part is that Dambuk celebrates it's Orange Festival of Adventure and Music (OFAM) in the month of December every year to bring people from around the world to explore the natural beauty of the place and the local life of the people in Arunachal Pradesh. You can enjoy the festival in those chilly nights in the midst of orange orchards with some wonderful music and
exciting activities.
I was there in this place for the very first time and it was a wonderful and mesmerizing experience being in the land of oranges.
How to reach Dambuk?
-By Road: By car or by buses that are available from Tinsukia, Assam via Roing to Dambuk
-Nearest Railway Station: Tinsukia, Assam
-Nearest Airport: Mohanbari, Dibrugarh, Assam