How beautifully has Frank S Smythe (The one who discovered Valley) described the Valley of flowers in his book "Kamet Conquered"
"Beyond the hills, nations might fly at one another's throats; Mussolini's rise and fall; anarchy and revolution rot the nations; but in the Valley of Flowers the only strife would be that of the elements, the only sounds the wind in the flowers, the voice of the stream, and the rumble of the avalanche."
Known for its meadows of endemic alpine flowers, Valley of Flowers is located in the 'Abode of God', Uttrakhand in Chamoli District of the Garhwal region.
Be it nature lovers, mountaineers or botanists, a walk to this striking UNESCO World Heritage Site is an apt choice to enjoy the eponymous Himalayan valley, which is replete with rich biodiversity and breathtaking surroundings. While trekking to this sublime beauty, you will pass through an off-beat trail, isolated hamlets, abandoned areas and diverse species of flora and fauna, which is an experience of a lifetime. Perched at an altitude of 4,389 m, the valley is home to endangered animals, including the brown bear, blue sheep, Asiatic black bear and snow leopard.
Being one of those rare natural botanical gardens in the country, a trek to this floral city is known for evoking an unfathomable elation in the mind of trekkers.
With help of INVINCIBLE NGO, we group of 60 people depart from Ahmedabad to capture life long memories of Heaven on Planet.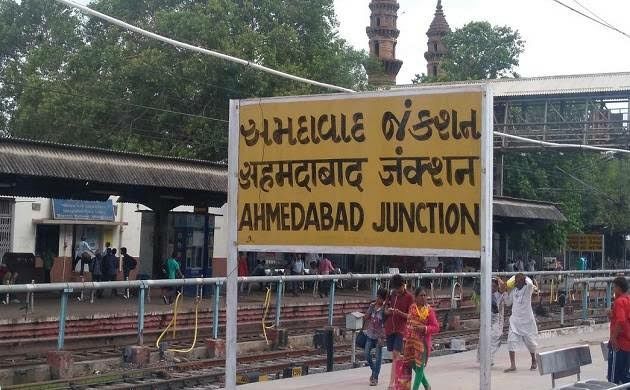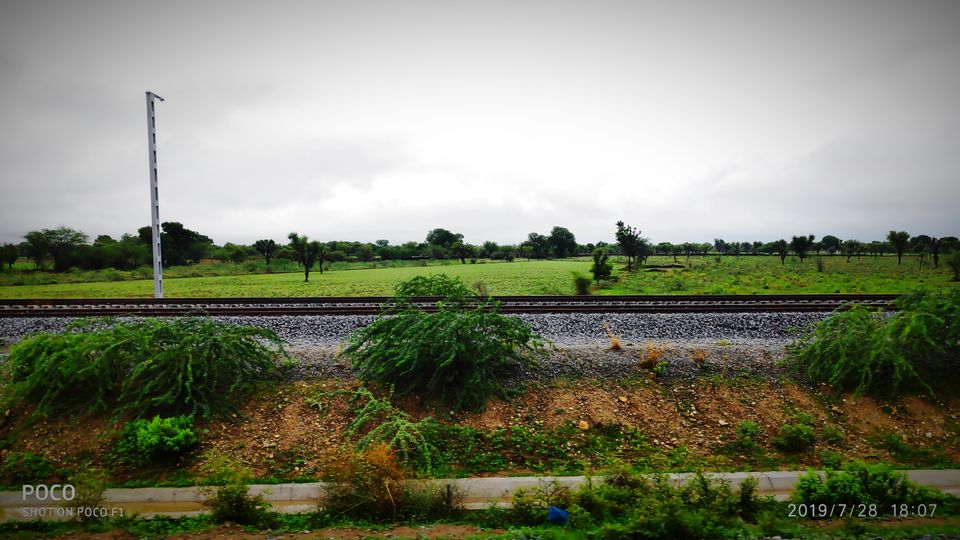 Travelling via Dehradun brought back so many fond travel memories for me. We soon reached Rishikesh, which is the starting point of the Valley of Flowers trek( One can also start trek from Haridwar or Dehradun). So tighten your seat belts and be ready for a ride to Heaven on this Planet!!!!!!
Rishikesh to Govindghat (270 km)
The journey started with a trail from Rishikesh to Govindghat. We reached Govindghat via Devprayag, Srinagar, Rudraprayag, and Karanprayag. However, one can also reach the place via the winter abode of Lord Badrinath and Joshimath. Along the way, do not miss an opportunity to witness the holy confluence of Bhagirathi and Alaknanda Rivers that together form the River Ganges.
Though it's a long journey, the path is fascinating when one notices the stunning convergence of these two rivers. It is likely that you may get tired, therefore, it is advised to take a short break and relax in a gorgeous river side cafe on the way.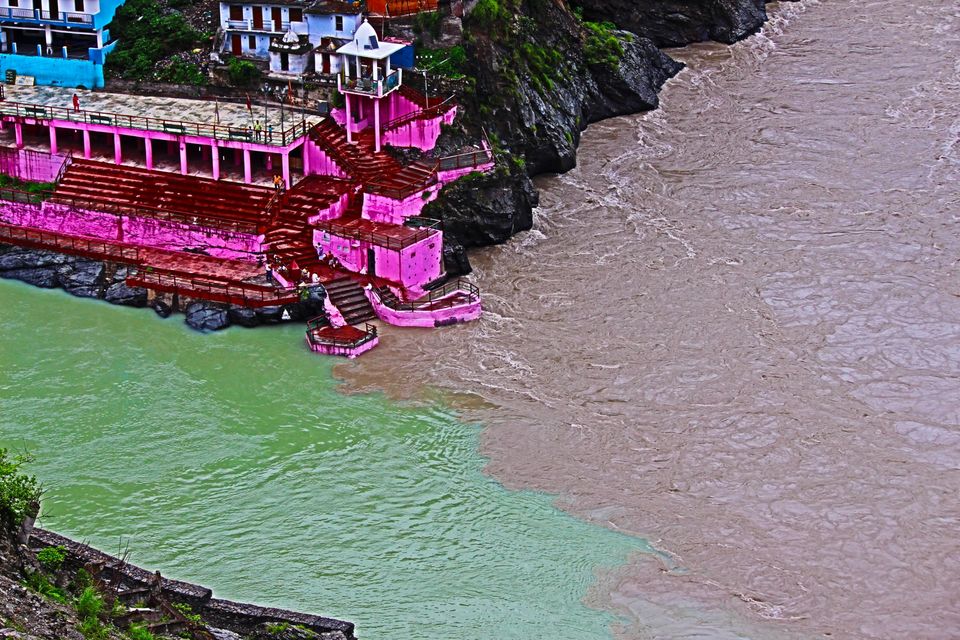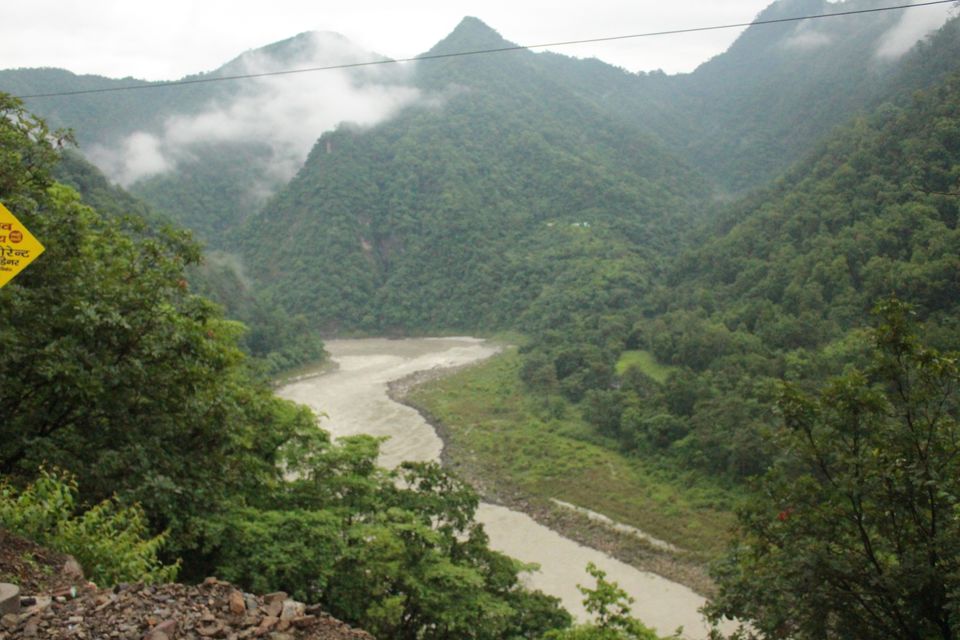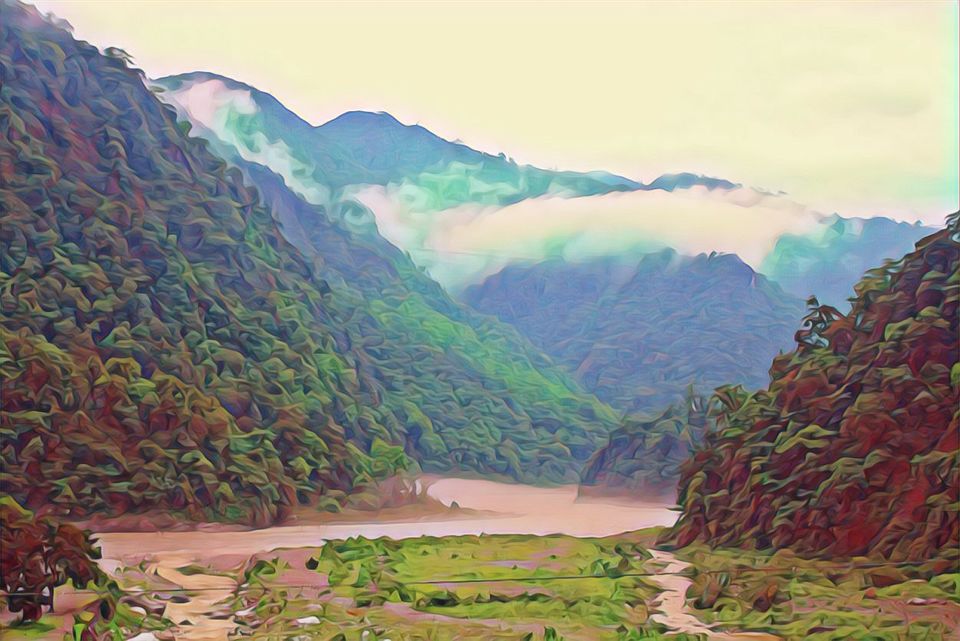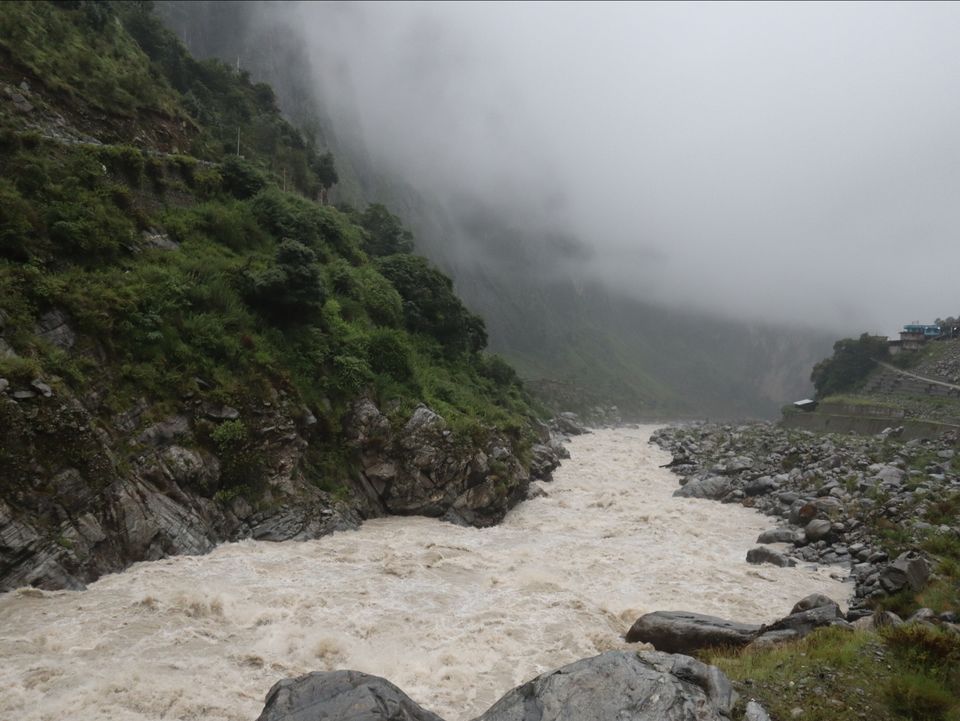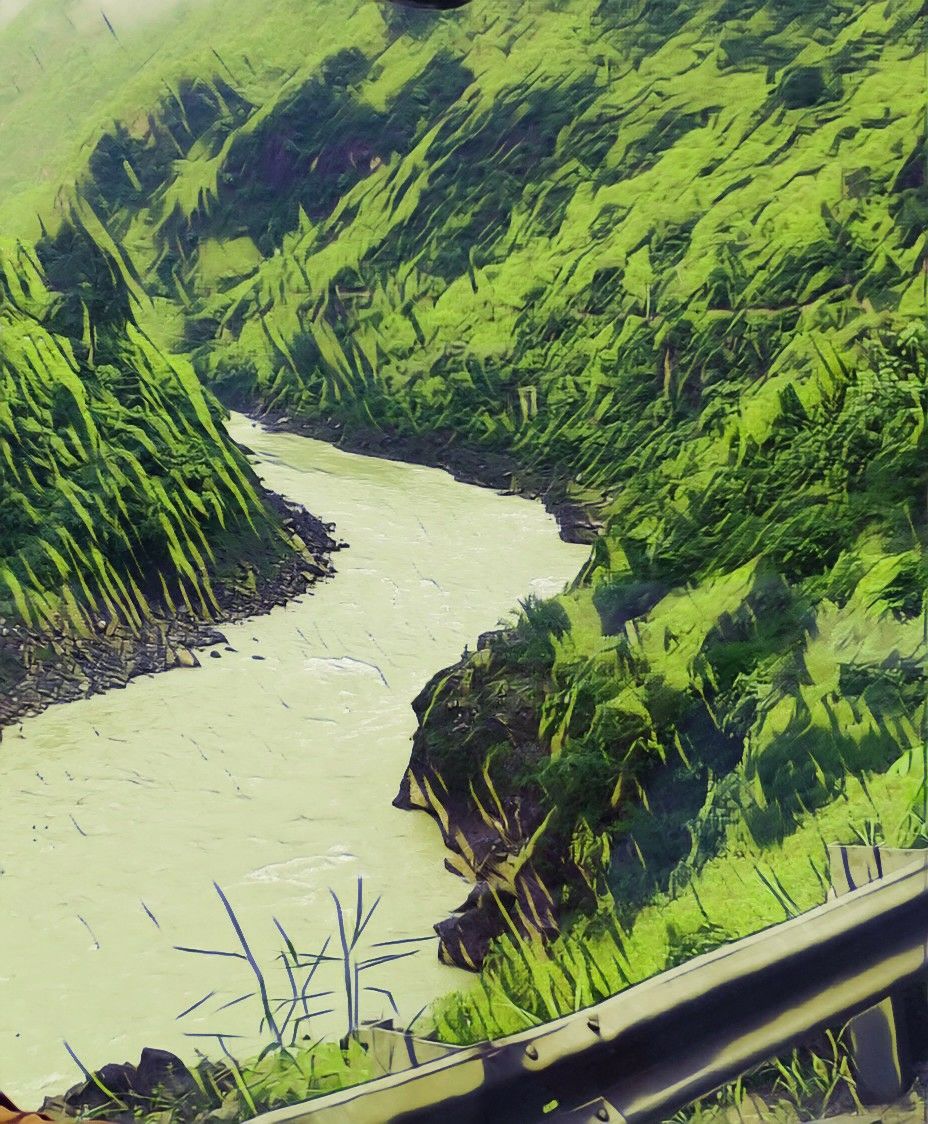 In Govindghat, Gurudwara is situated near river bank of Laxman Ganga which offers langar and rooms to all peoples despite of their religion.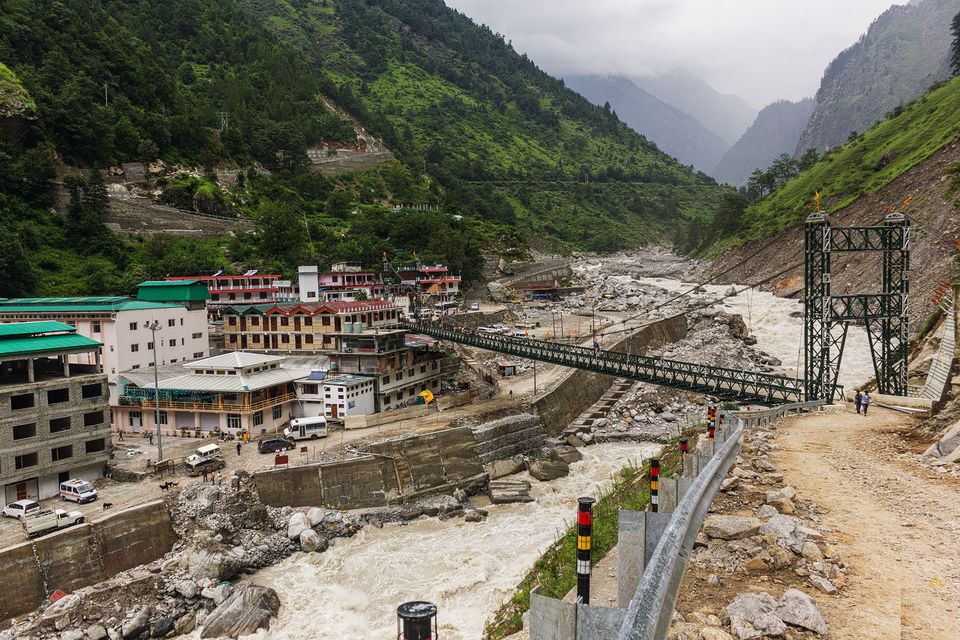 Govindghat to Ghanghariya (4 km Drive & 10 km Trek)
Day start with breath taking view of Laxman ganga & melodious kirtan of Gurudwara .
After having some scrumptious Aloo Paranthas, it was time for us to move from Govindghat to Ghangaria. Ghangaria is 14 km from the Govindghat. It stands at an altitude of 10200 ft (3049 meters) in northern Himalayan ranges. The first 4 km is motorable till village Pulna; however, you are not allowed to take a private taxi or any of your vehicle. You can choose one of the Tata Sumos run by the locals. Another option is to trek by crossing the river Alaknanda over a bridge at Govindghat. The vehicle will take you to the Pulna village from where you will start your journey to the Ghangaria.
You can continue your trek which you started from Govindghat, or you can begin the same after deboarding the Sumo. It is a 10 km track, and it will take around 5-6 hours to reach Ghangaria. If you are an adventure junkie, and enjoys your journey as much as the destination, trekking is indeed for you. The trail is moderate. White waterfalls against the mountain are a delight to watch and trekking along Pushpawati river is a whole new experience.
The beauty of a number of waterfalls and lush greenery hypnotised us.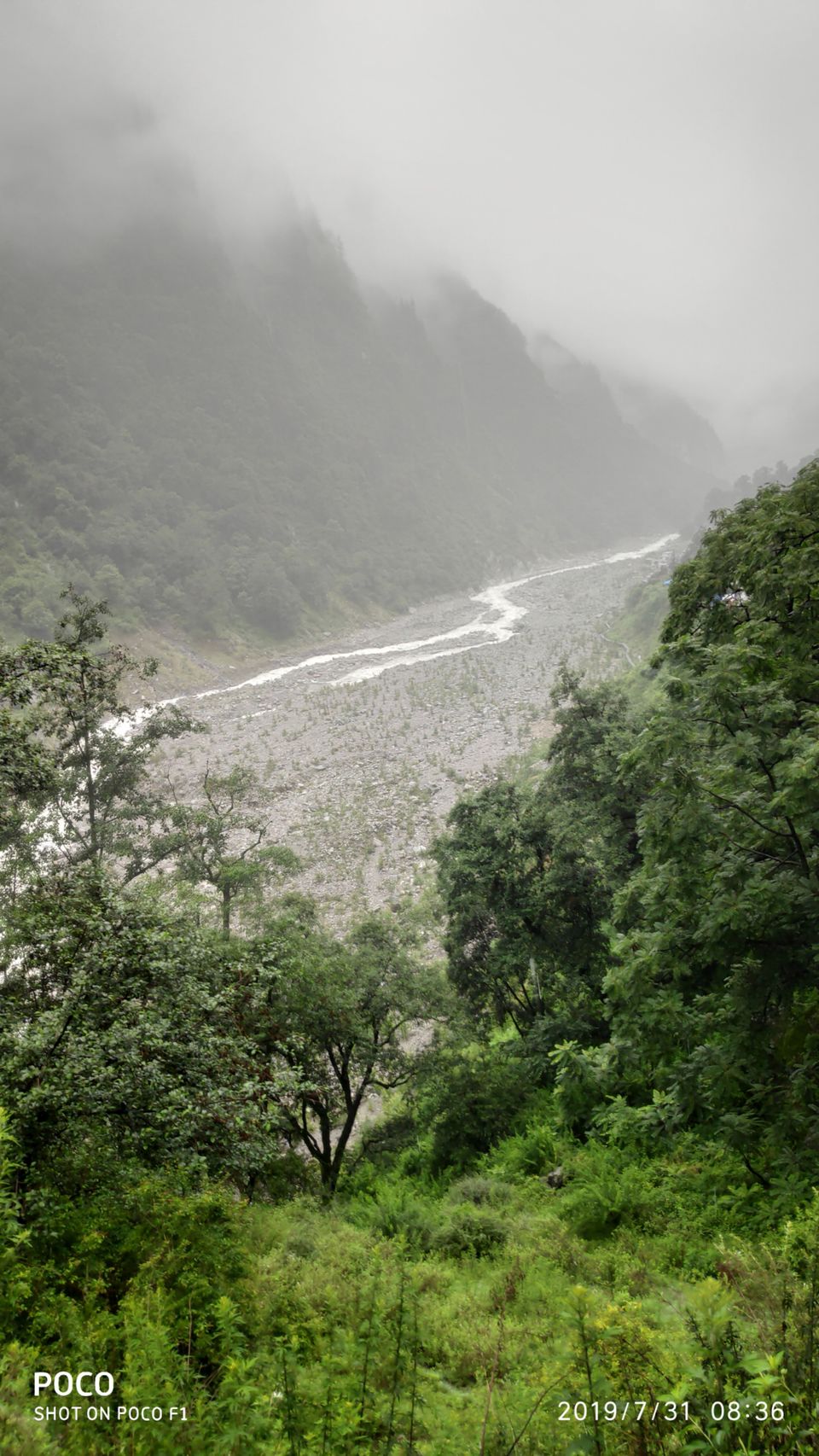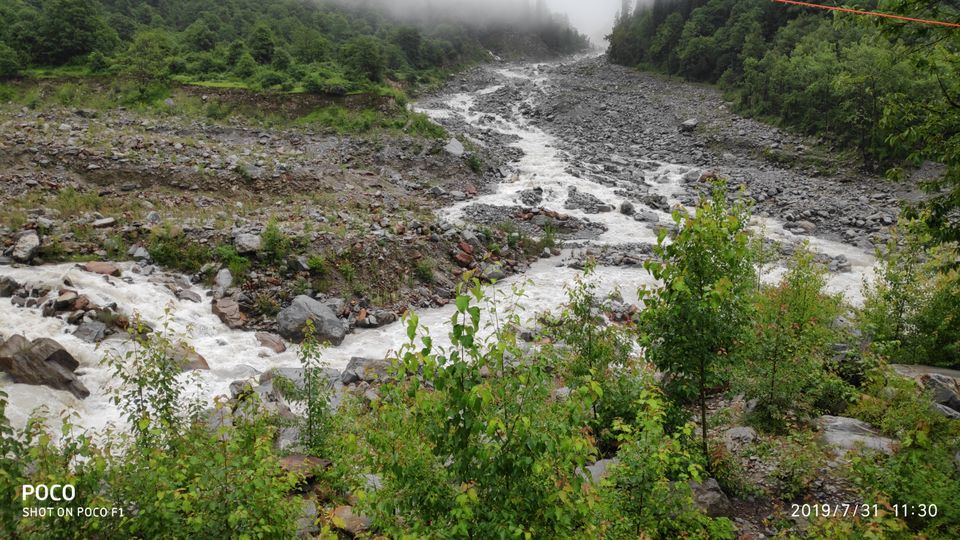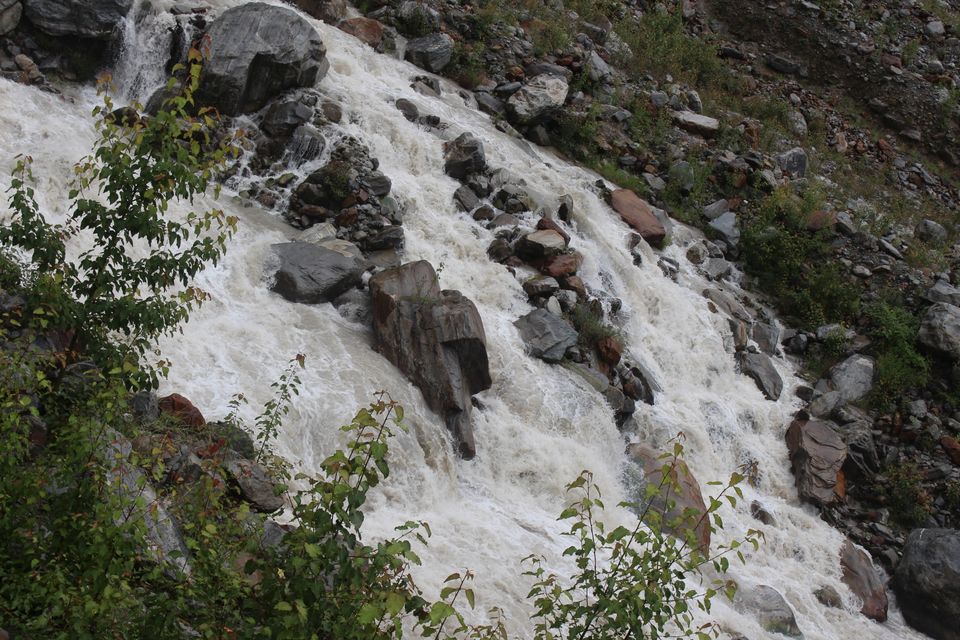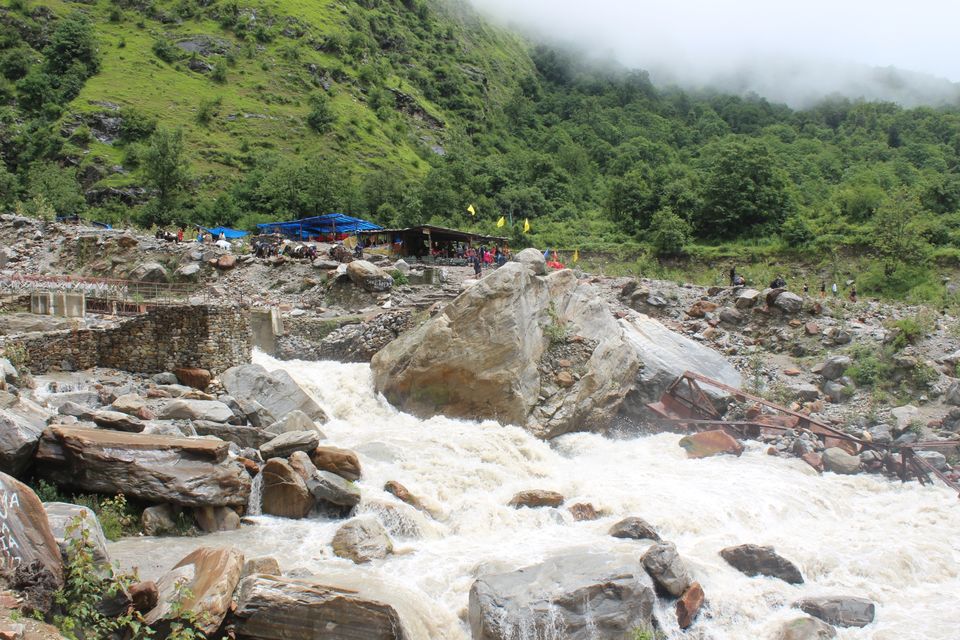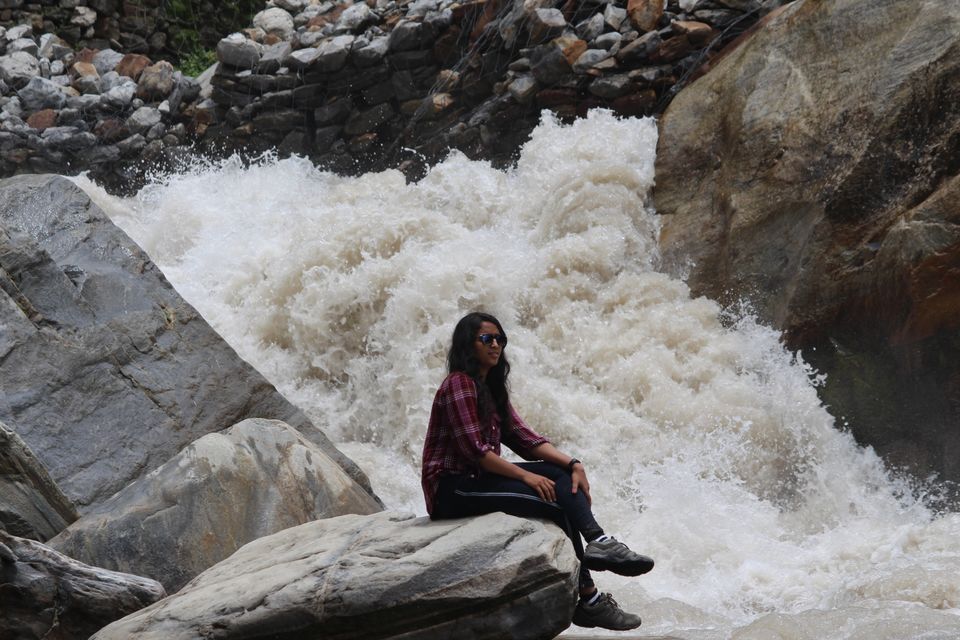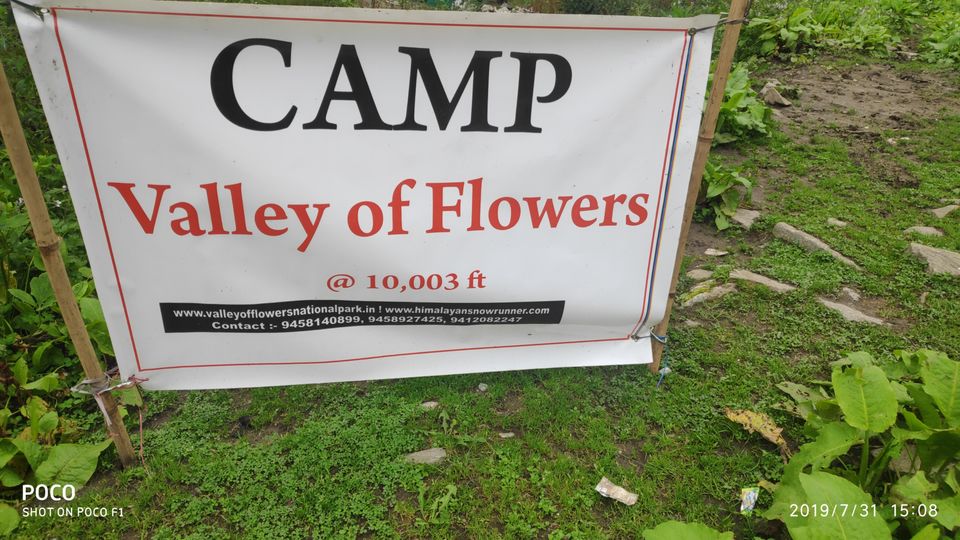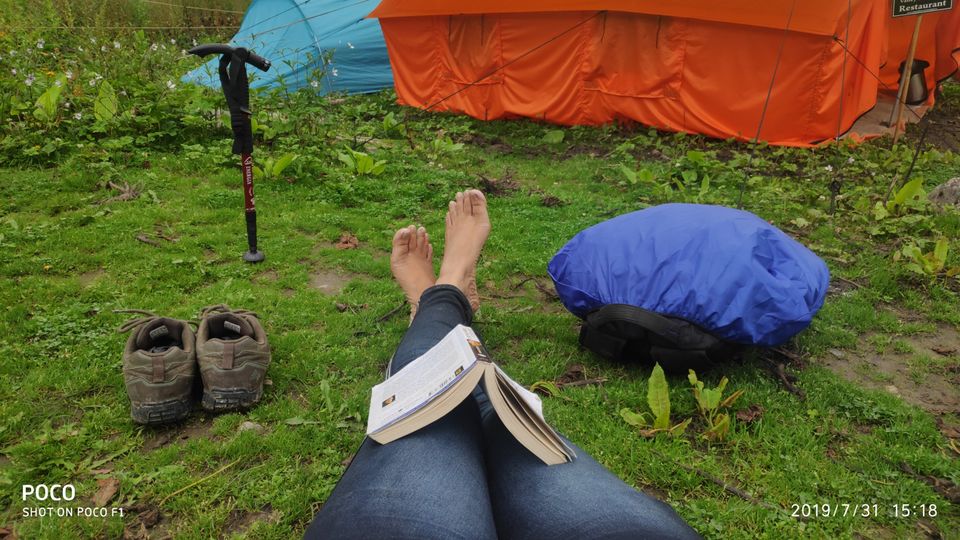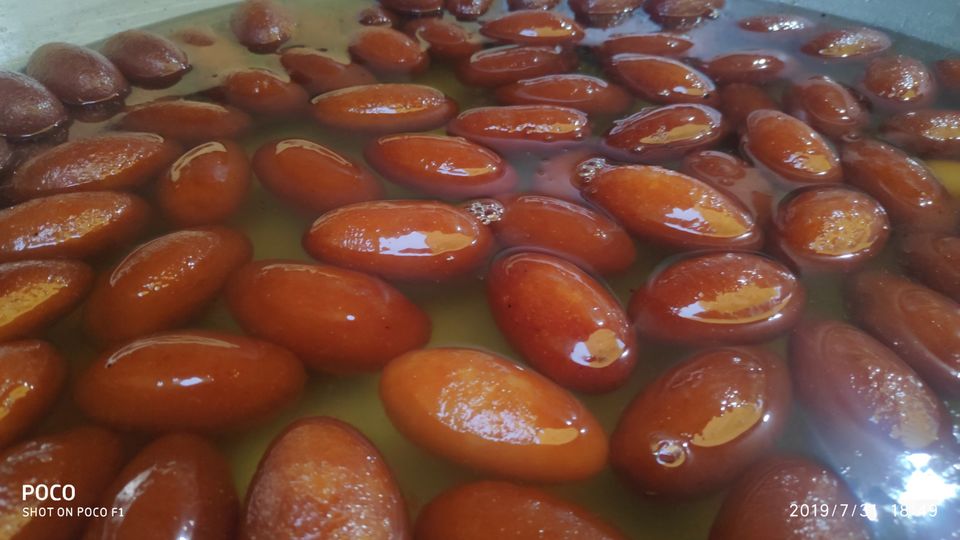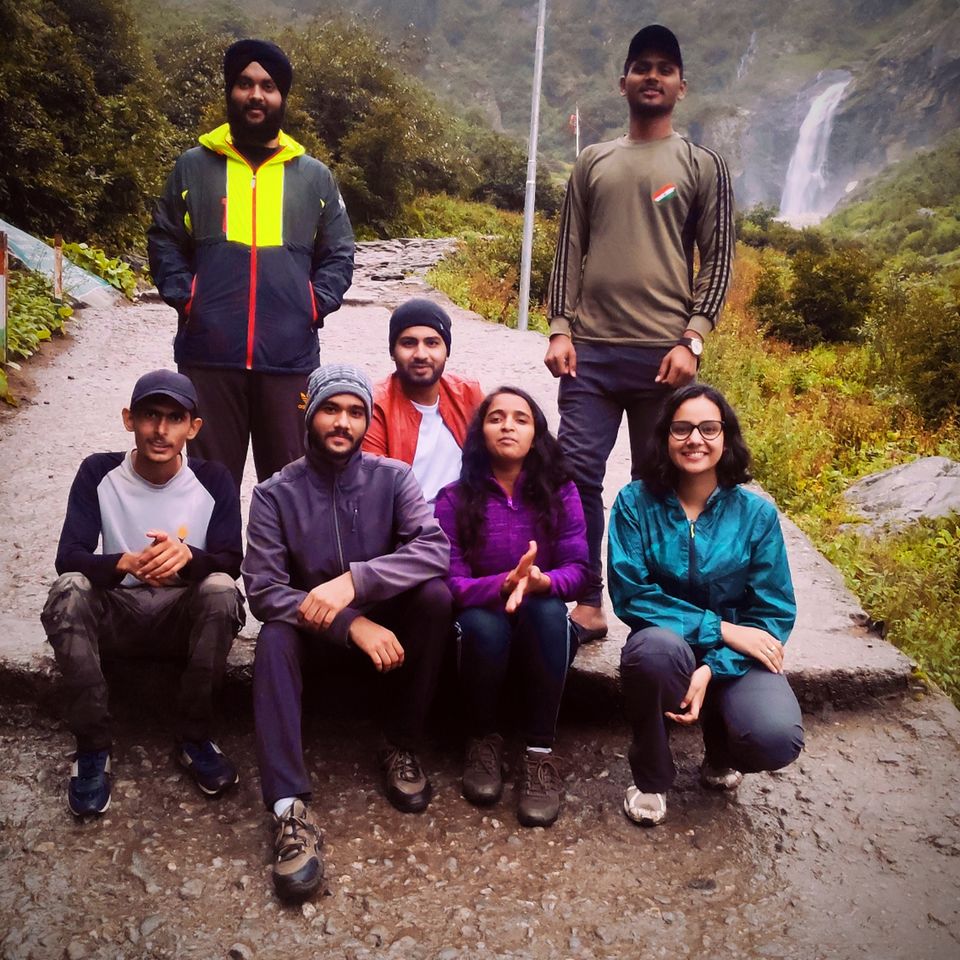 Valley of Flowers (Flowery Wonderland)
In my excitement to capture the Valley of Flowers the next day, I cannot sleep for the major part of the night. We started a trek from Ghangaria to Valley of Flowers. As we scaled a height of 3,858 m to arrive at the Valley of Flowers, we witnessed thousands of flowers in full bloom. Our eyes were glazed by a fantastic and beautiful sight.
The ticket counter at Ghangaria for Valley of Flowers open at 7 in the morning. On the route of Ghangaria to Valley of Flowers, no vehicle or mules allowed. Therefore, you can either trek or take the service of porters.
Being fed with the rain water on a daily basis, the river Pushpwati's roar is deafening and soothing at the same time (A Miracle only nature can pull off ). The water is so turbulent that I have apprehensions crossing a narrow bridge to get to the valley.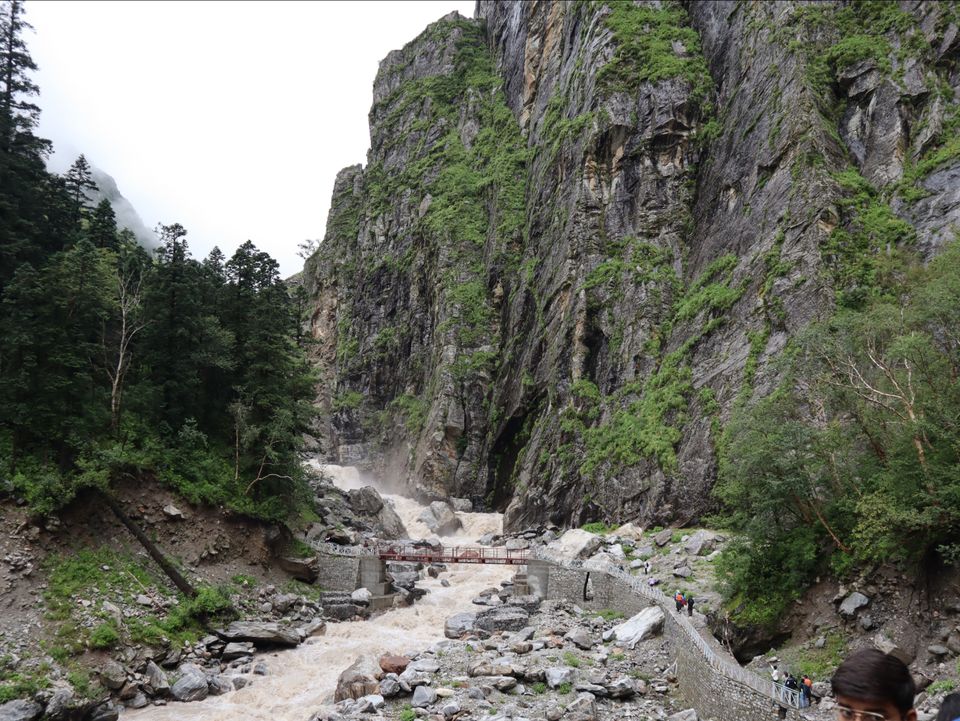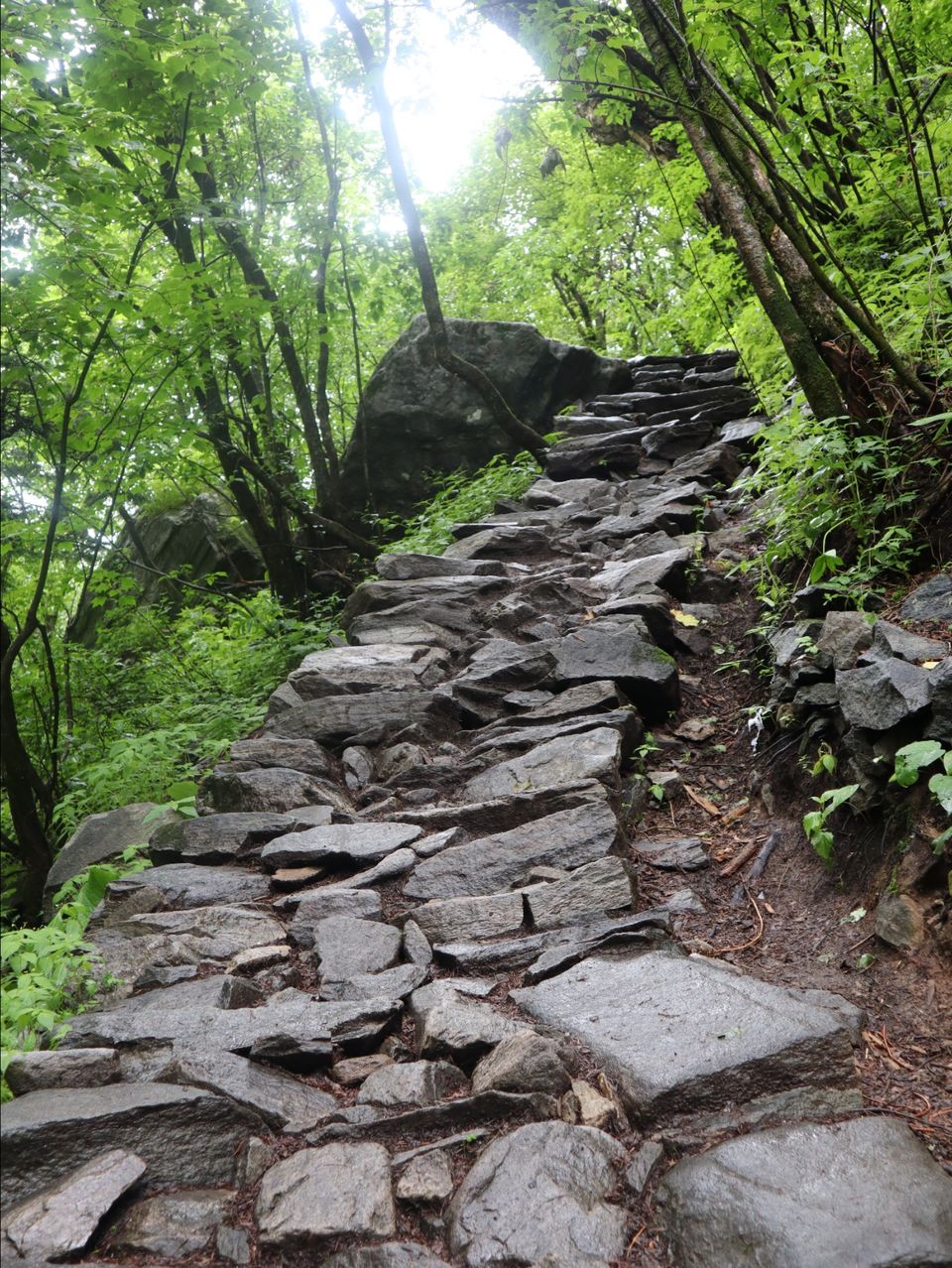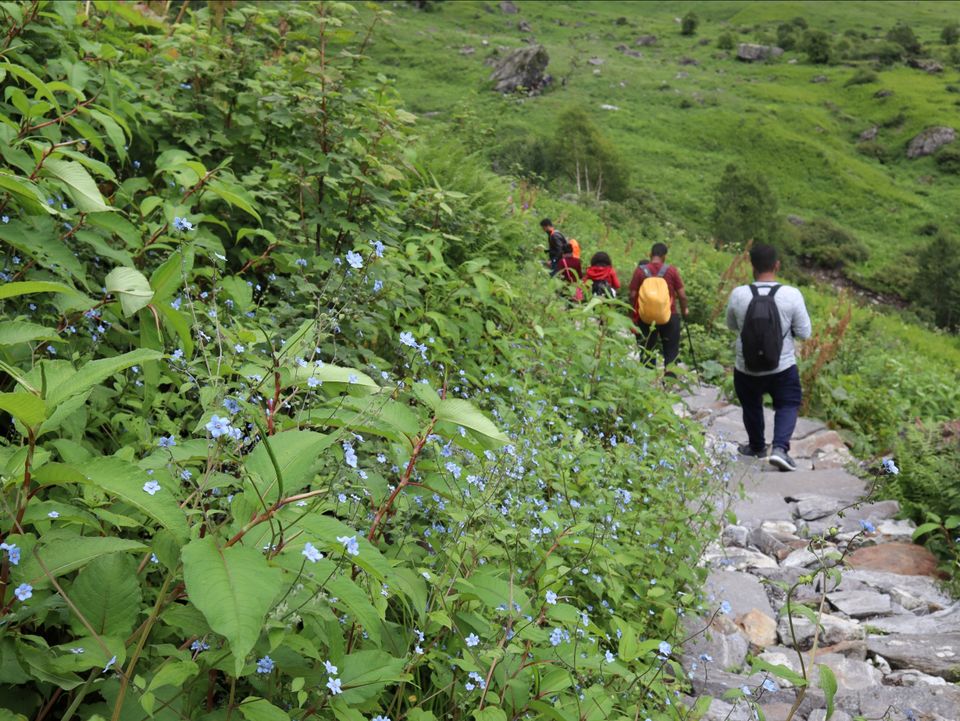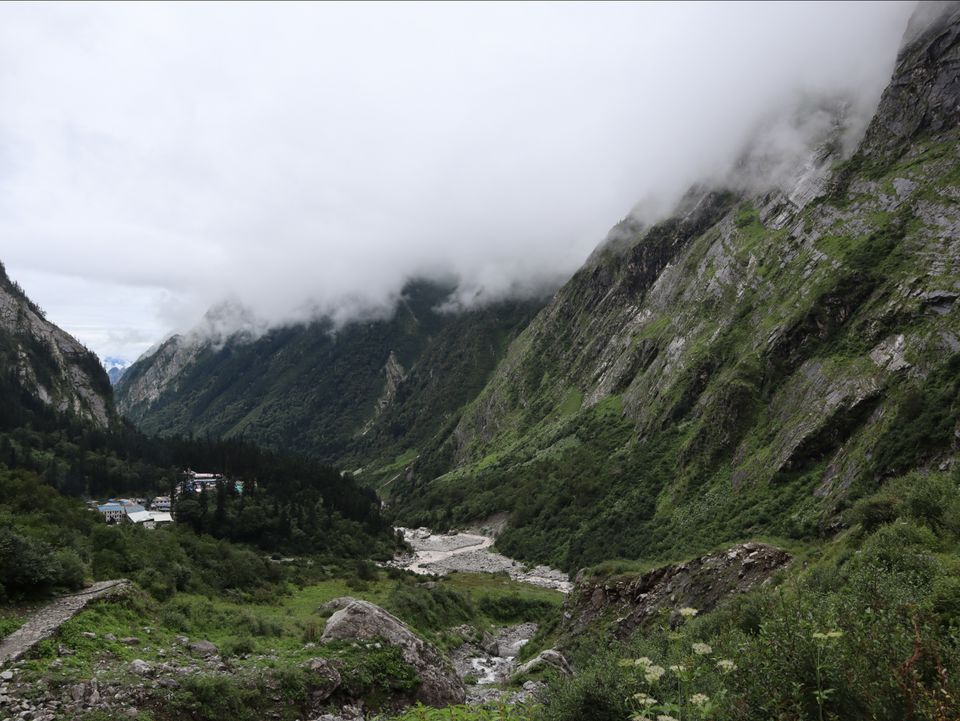 As soon as I reach the starting point of the valley of flowers, I am greeted with a Himalayan Monal and immediately after with a Red-headed Bullfinch. Well I shake it off and am amazed to see the view in front of me, for kilometres I see nothing but a valley dotted with the most beautiful shades of green, yellow, pink, blue and purple. I am dumbfounded and feel tears building up (as always). I need to comprehend this absolute beauty in front of me, so I sit. No one is going to disturb me, I close my eyes and try to listen to the stillness of nature, trying to comprehend its meaning in my life. Except for the wind blowing and some birds chirping I hear nothing, and slowly I realise that I am going into a deep slumber.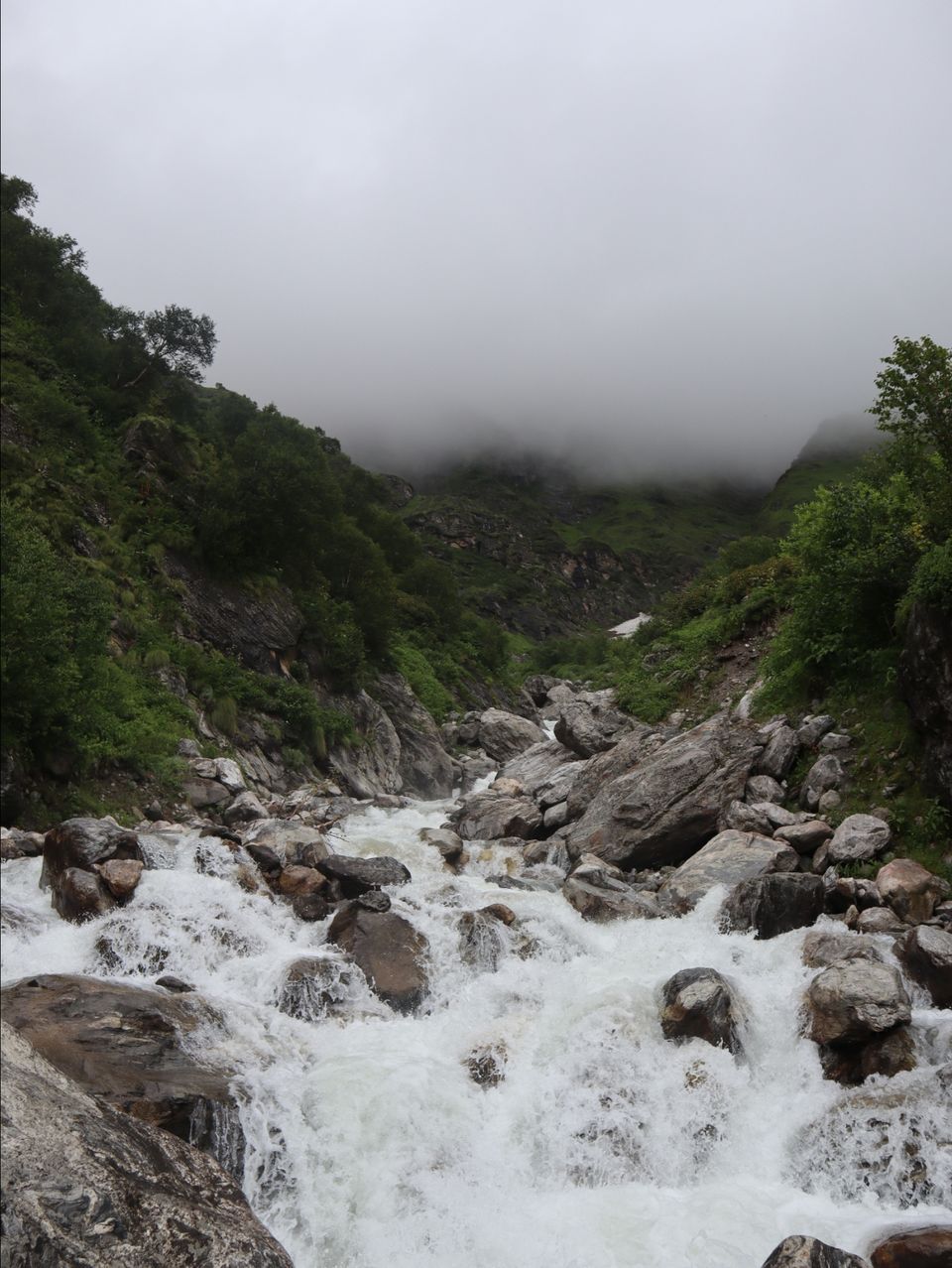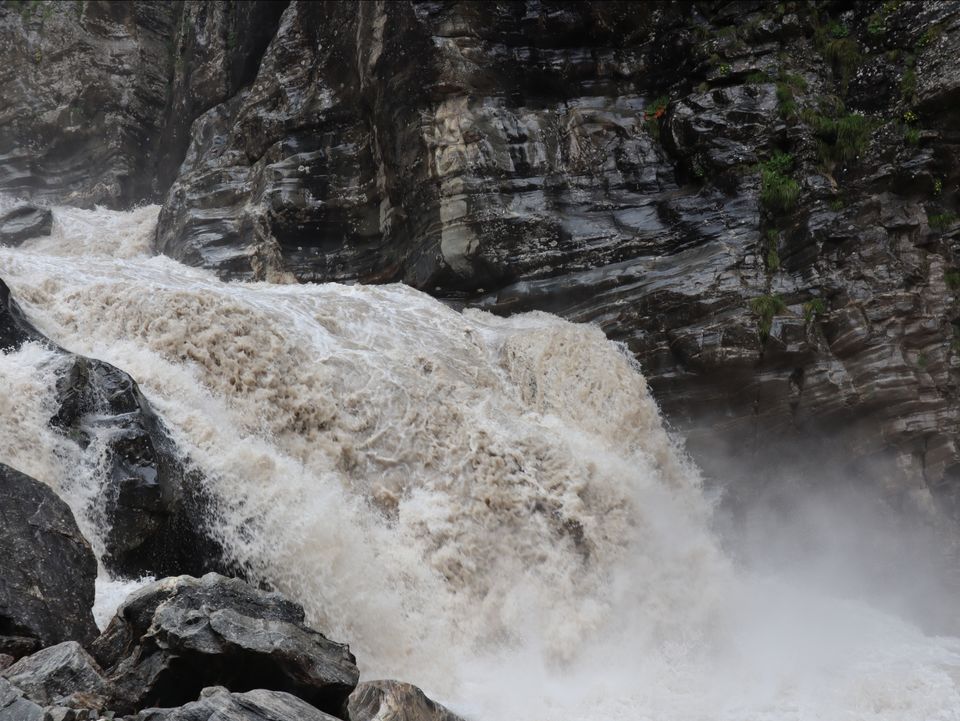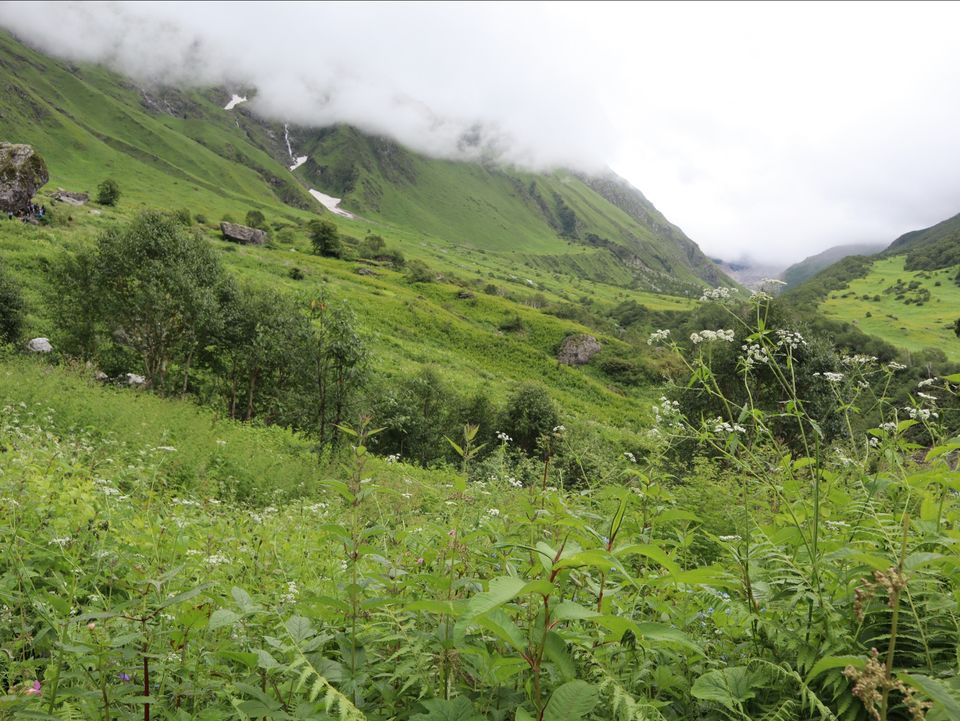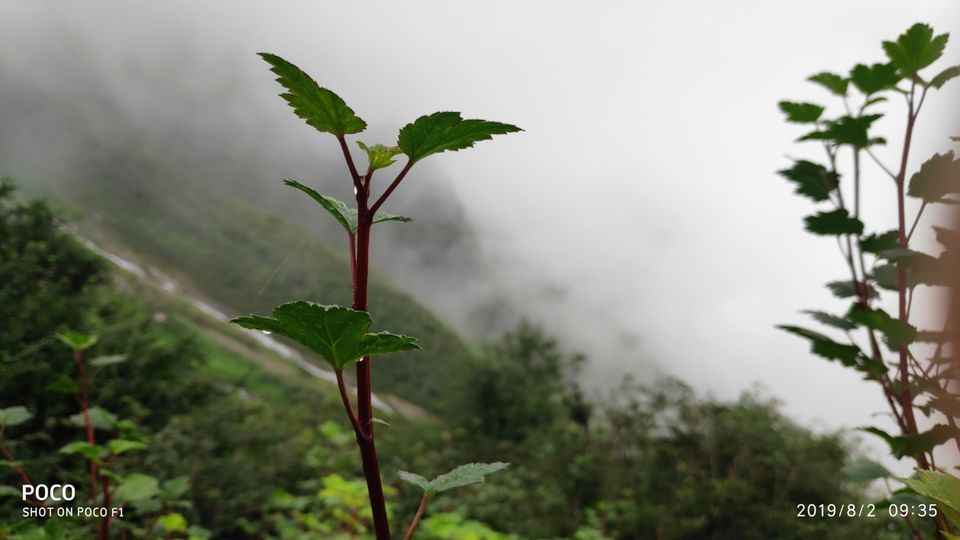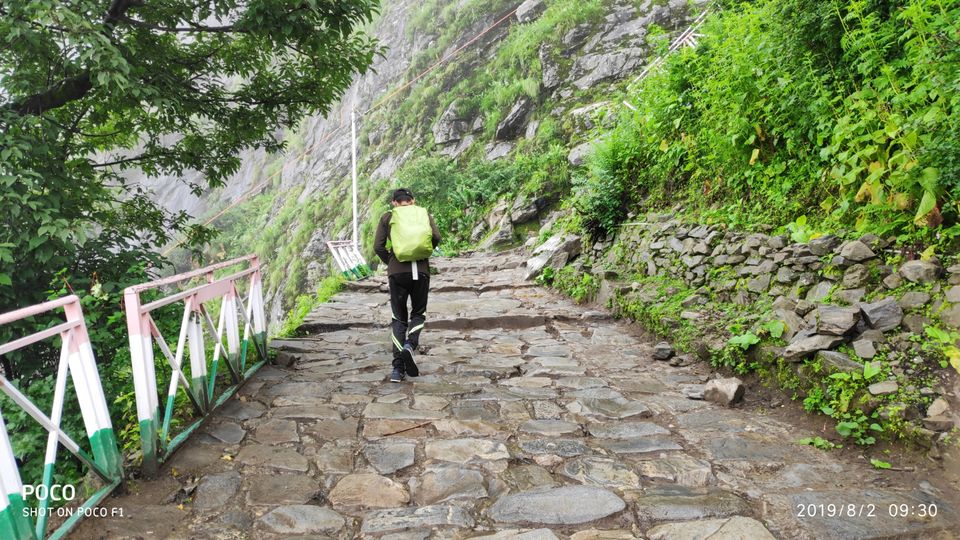 For the next 4 to 5 hours I tread very gingerly along the valley floor, on boulders, along the various small streams in search of different landscape compositions.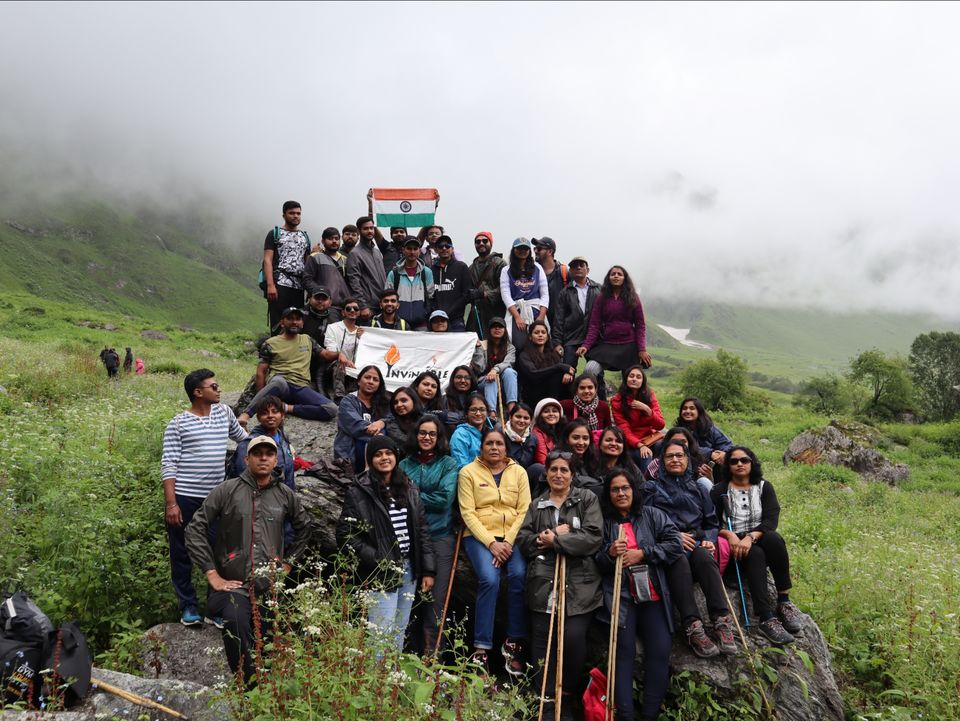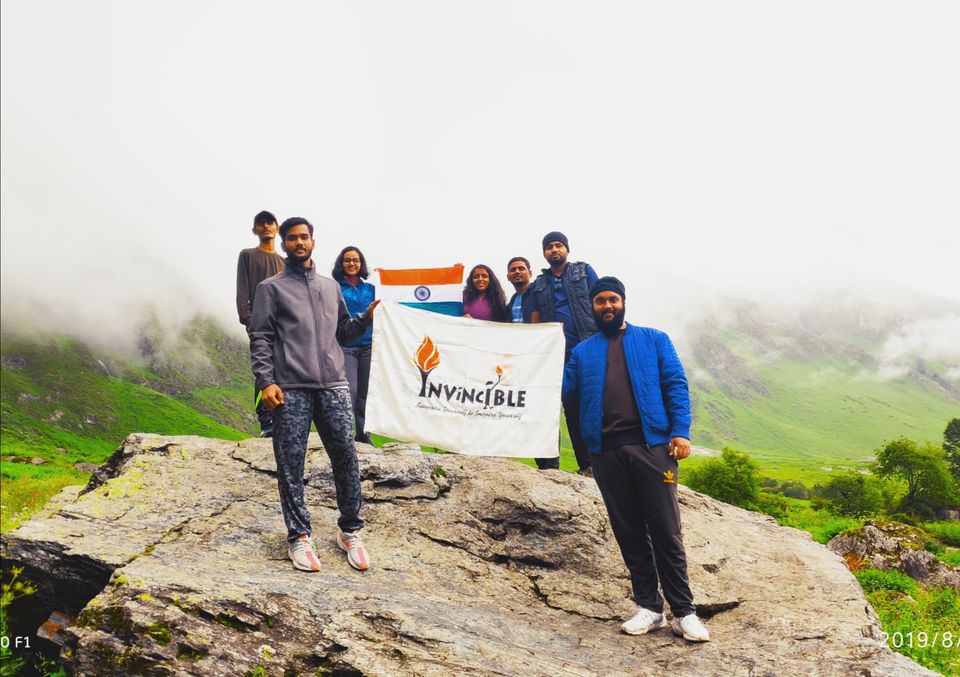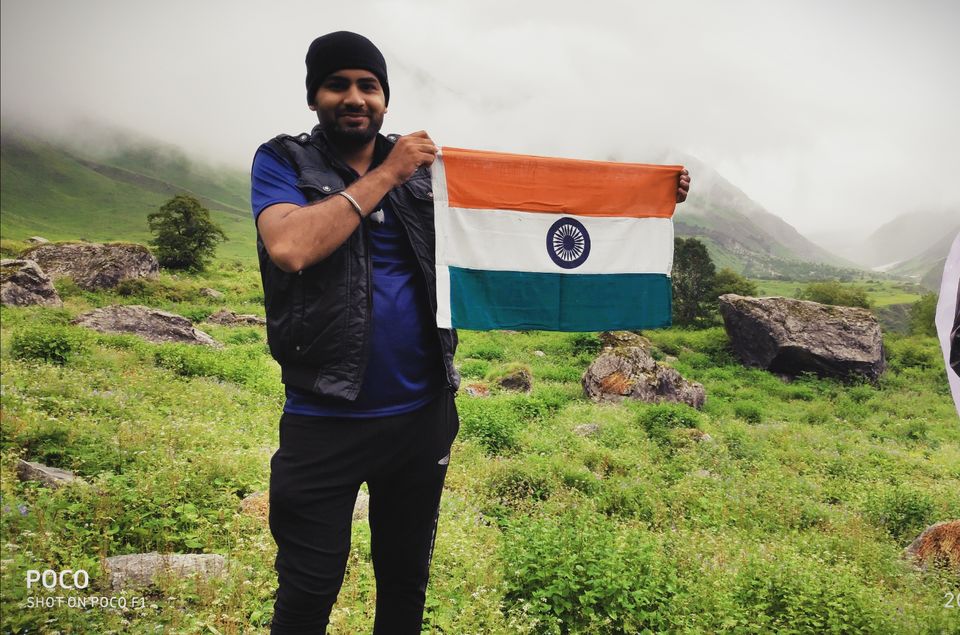 In below shots I tried to capture what Valley offers to tourists.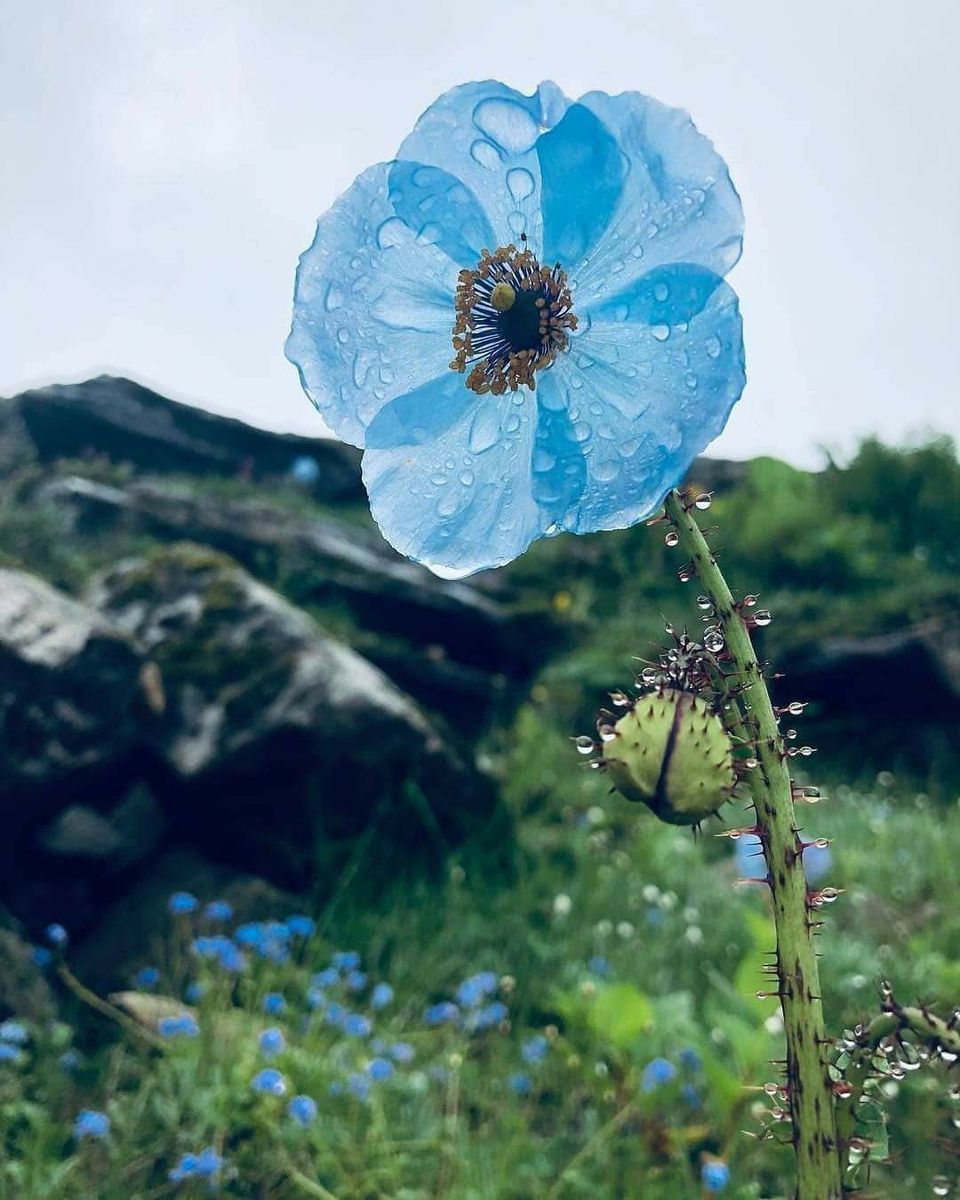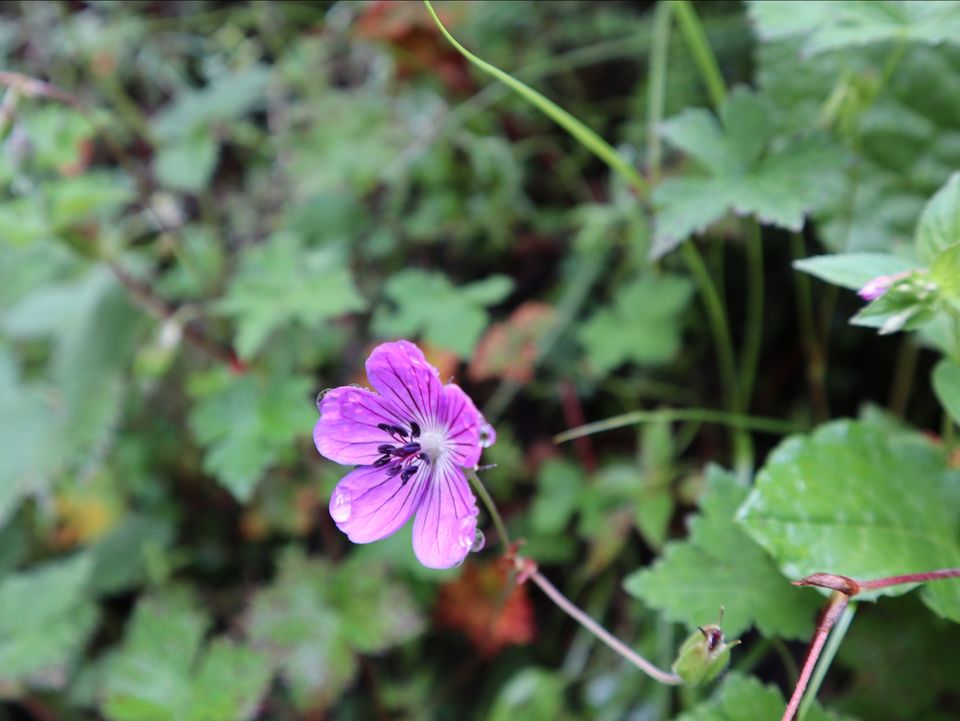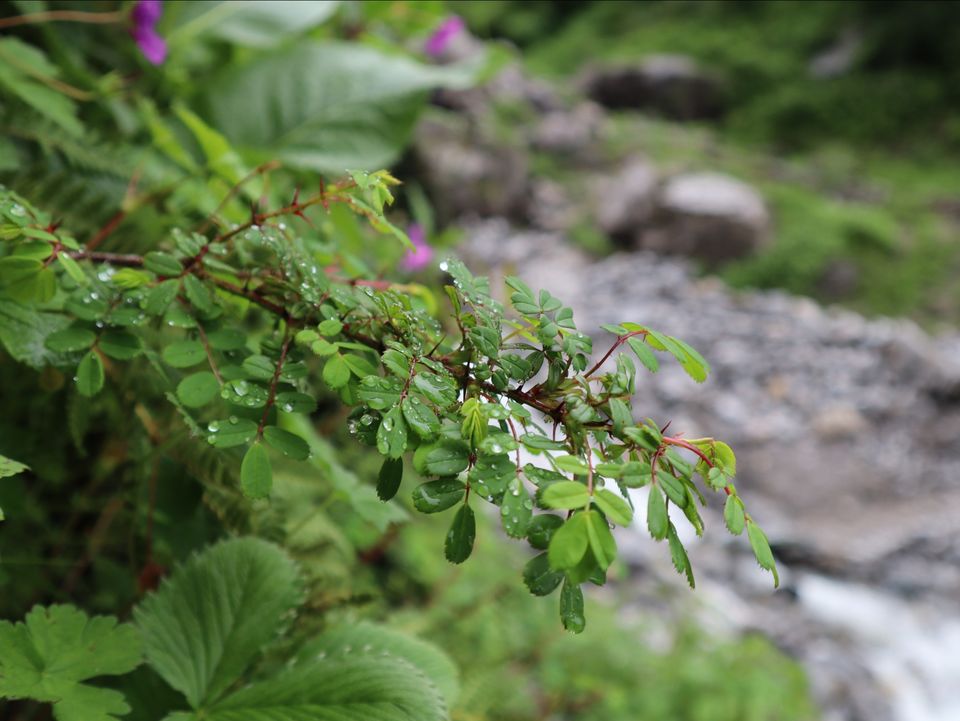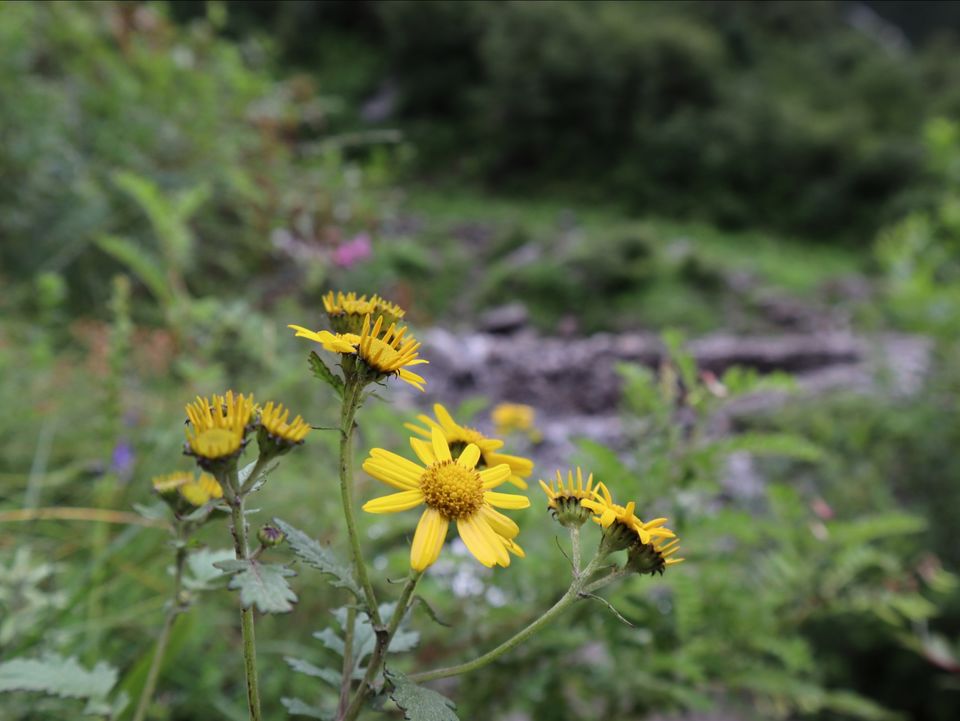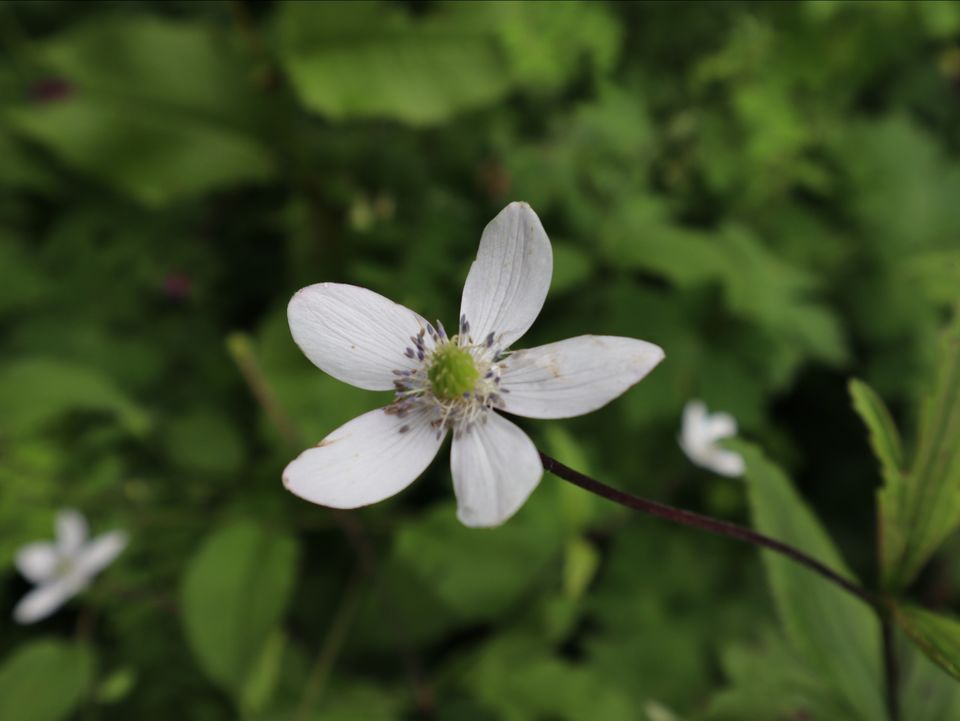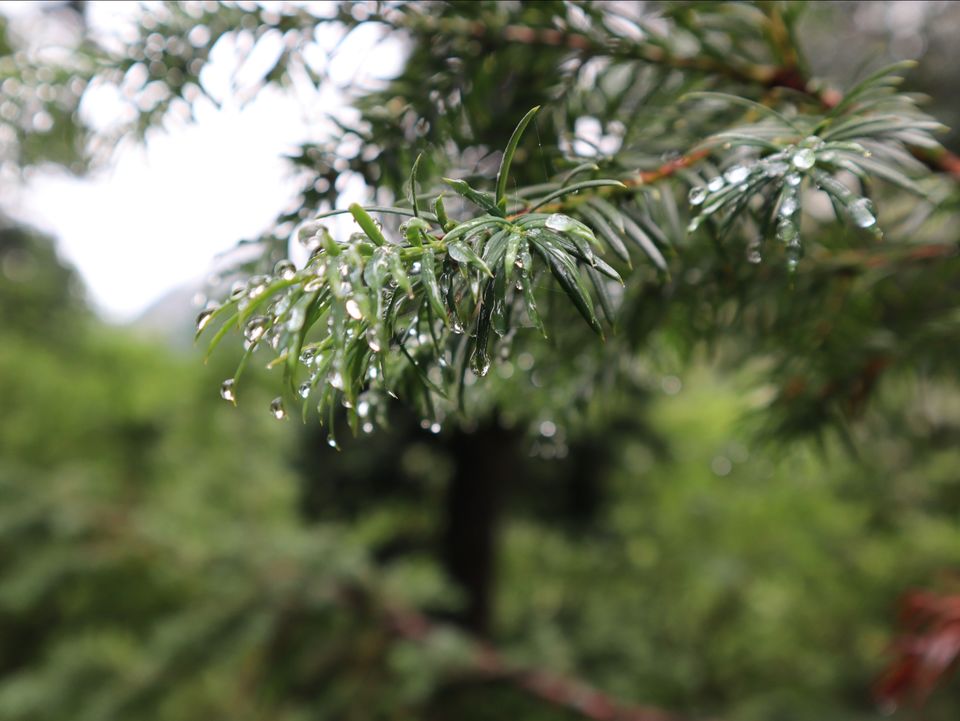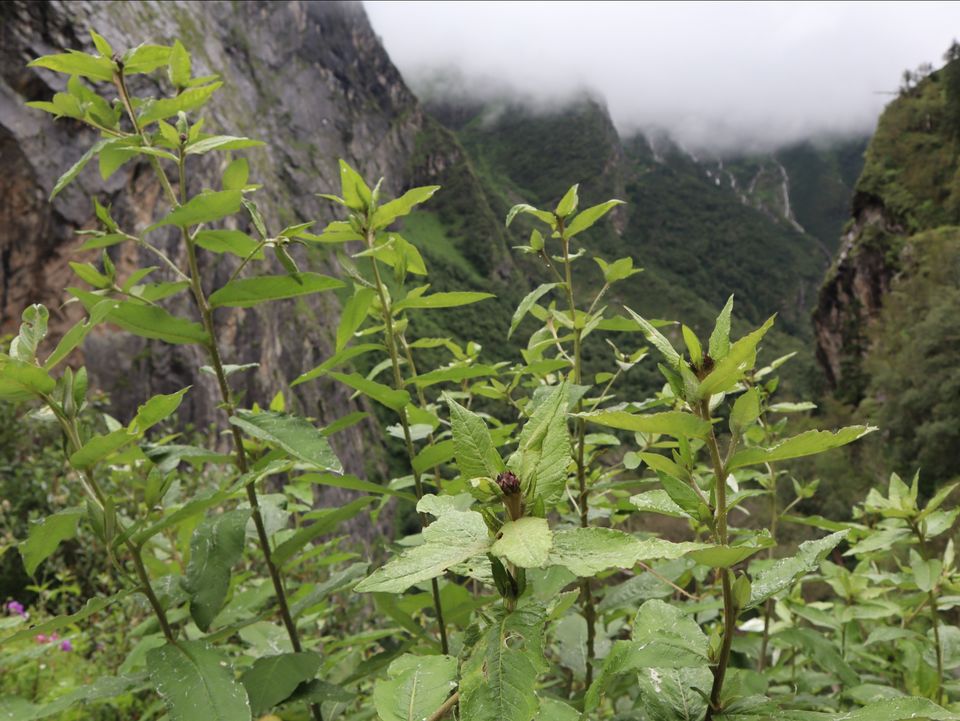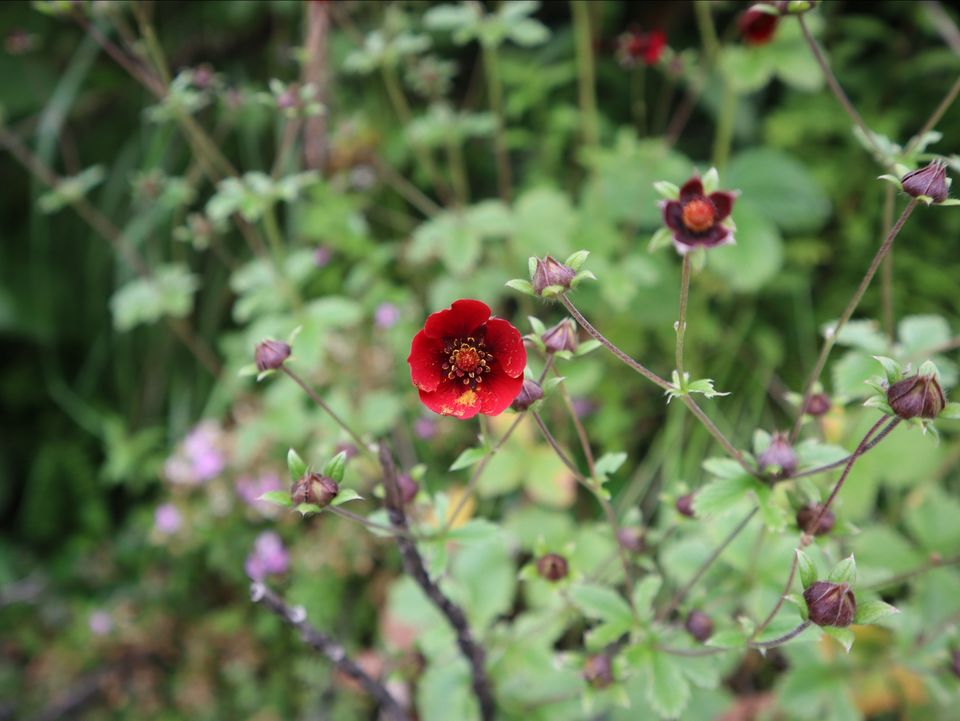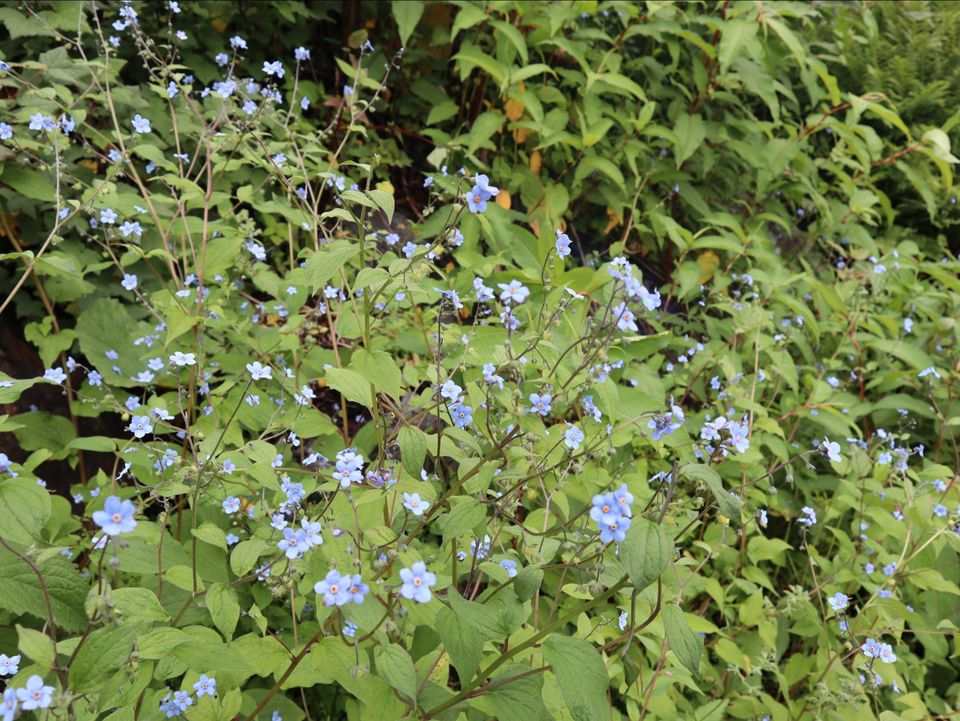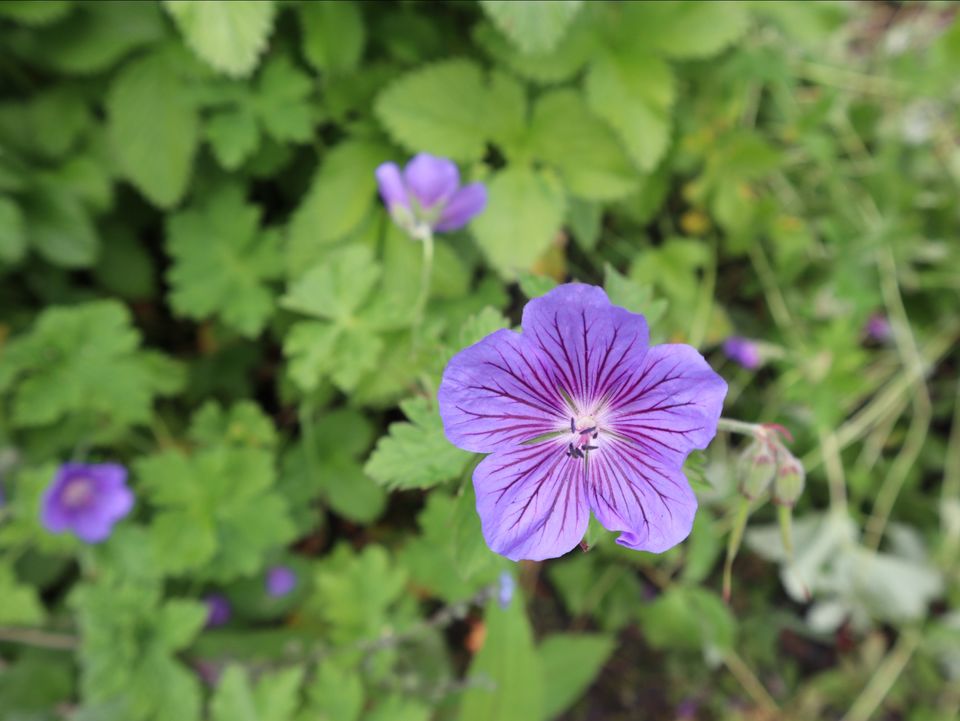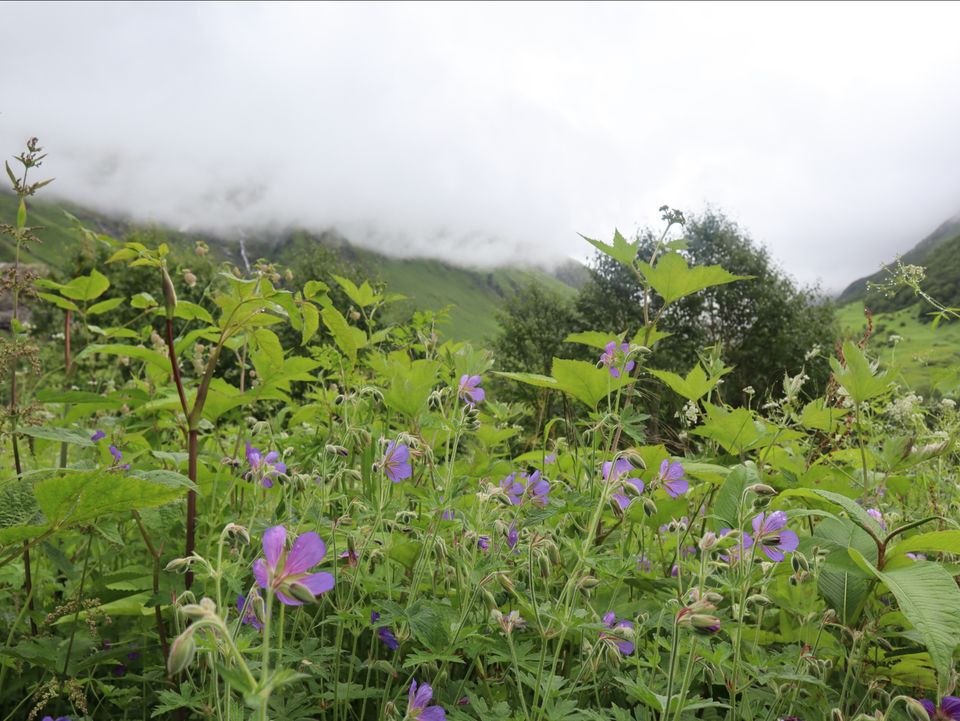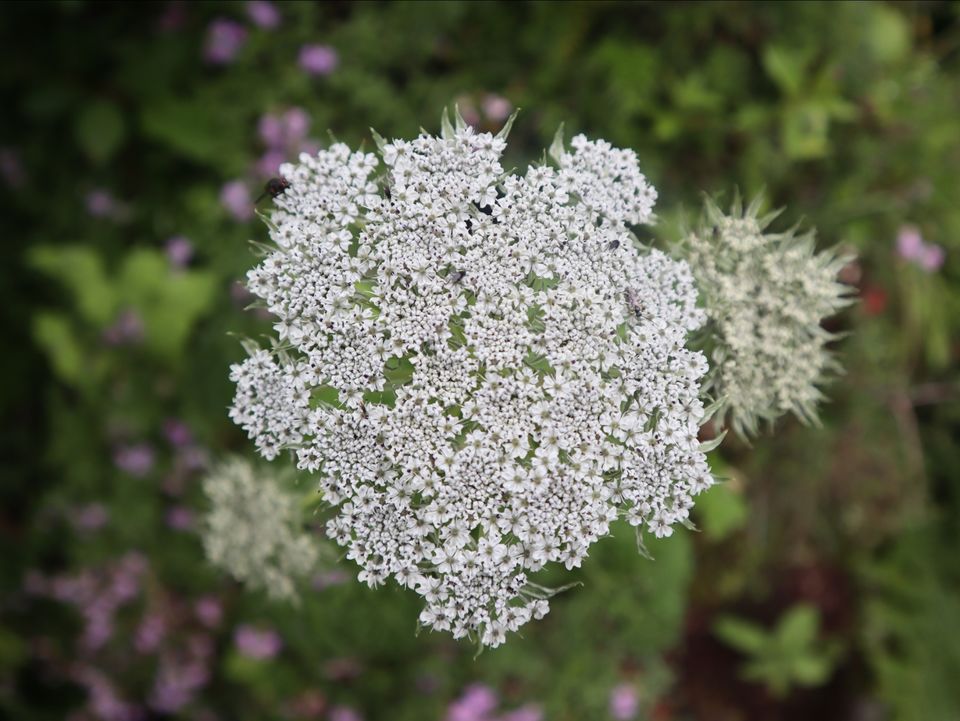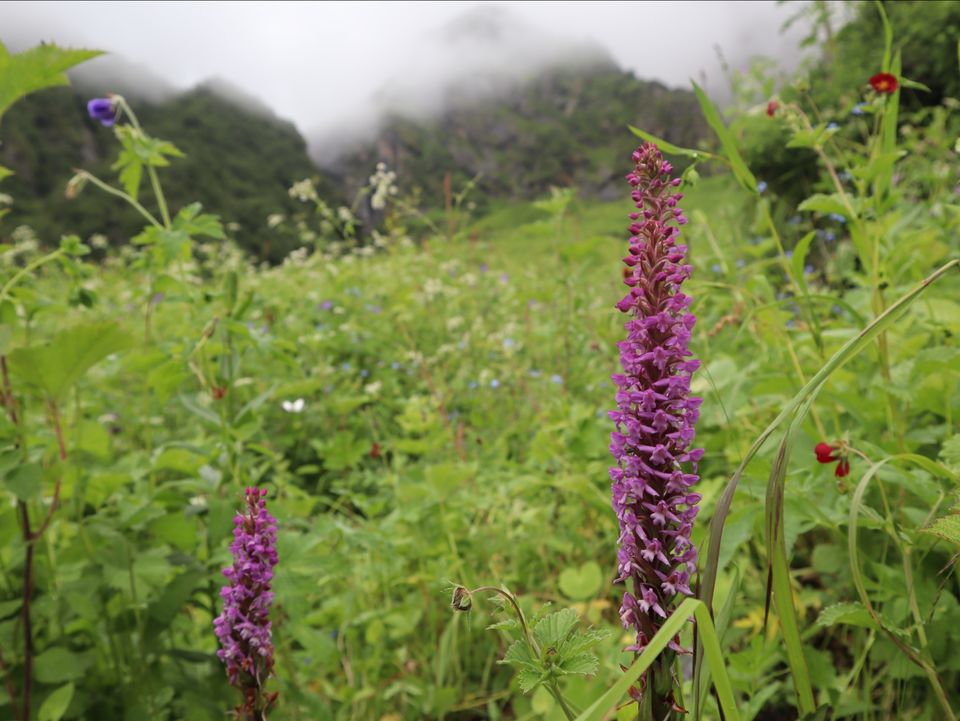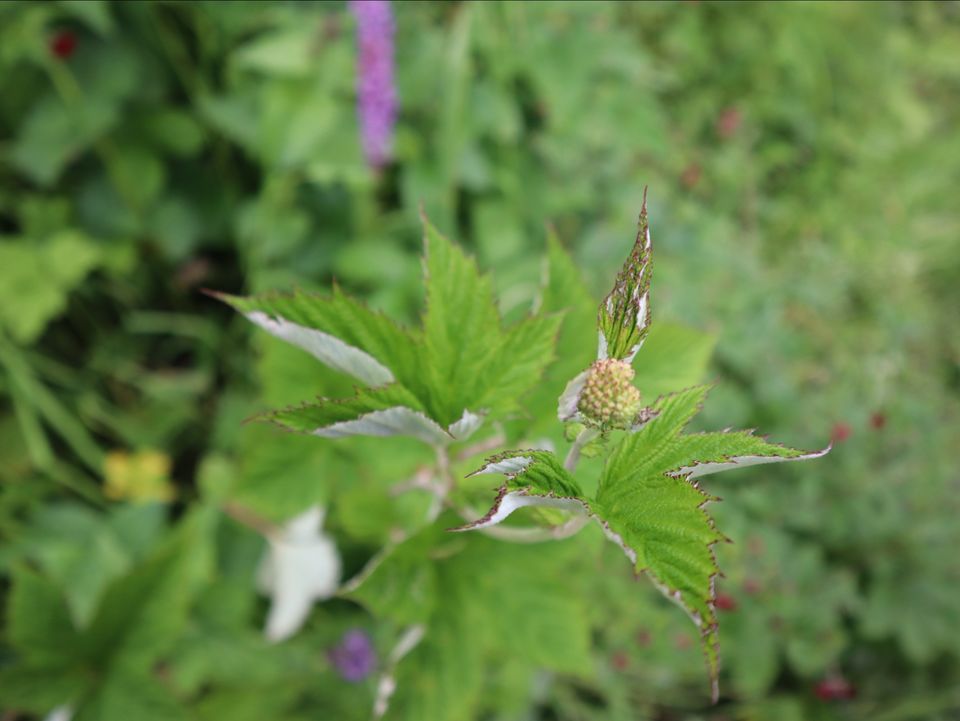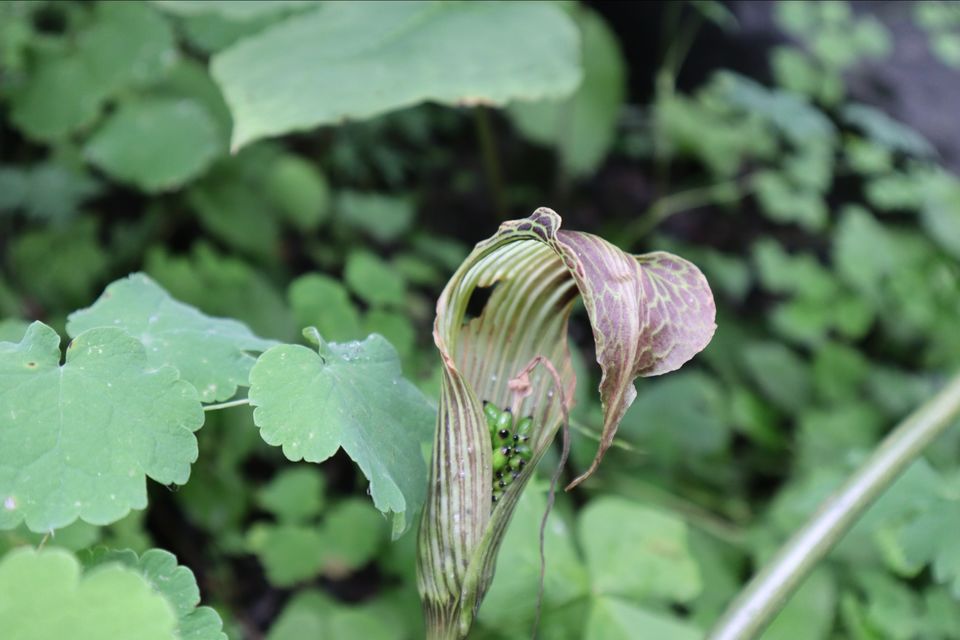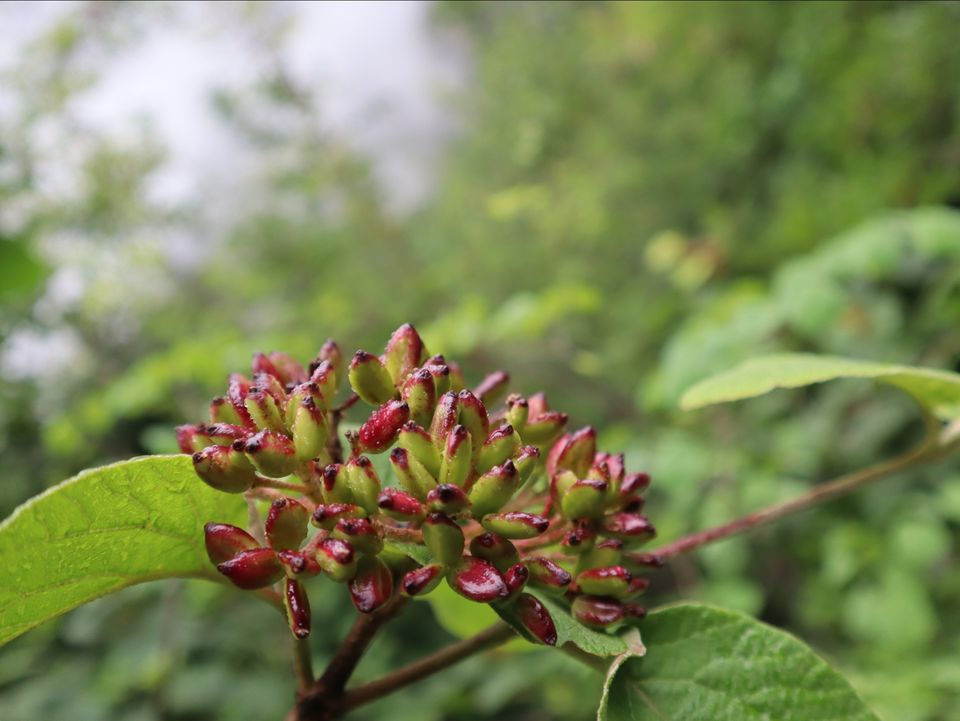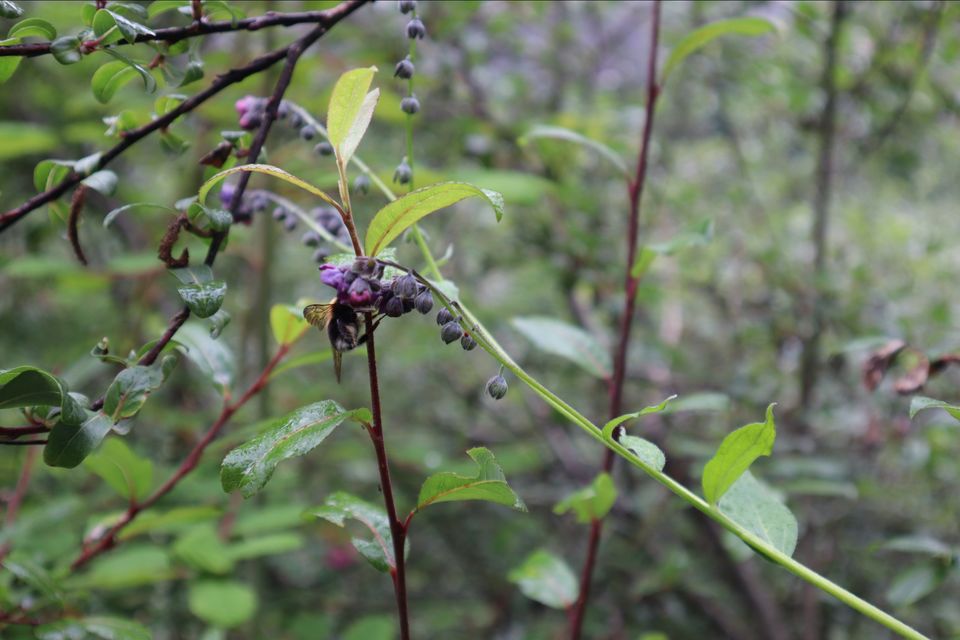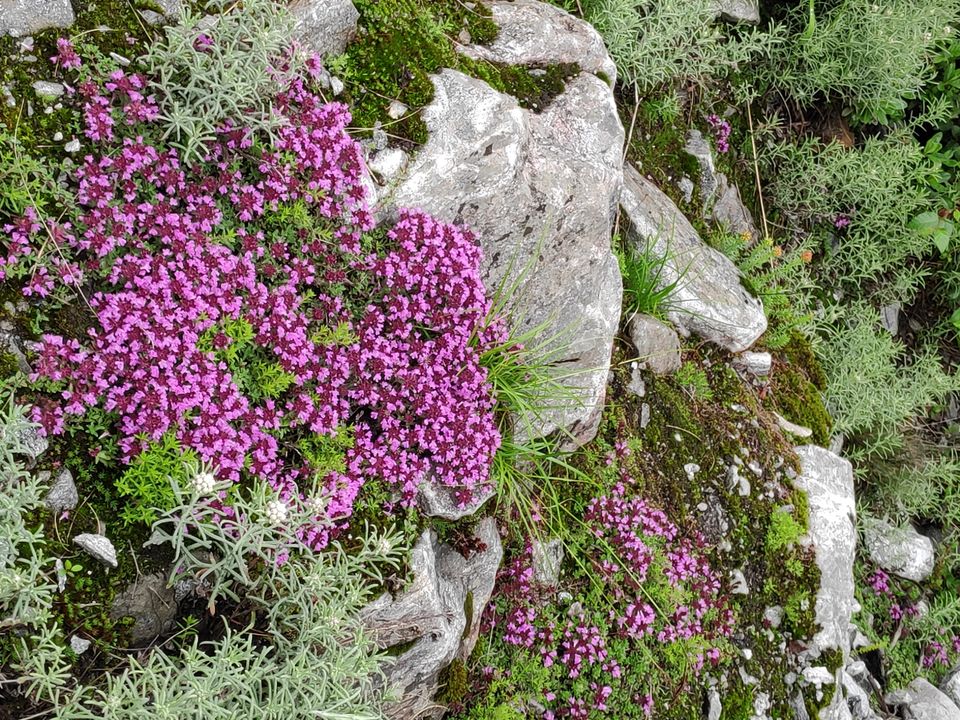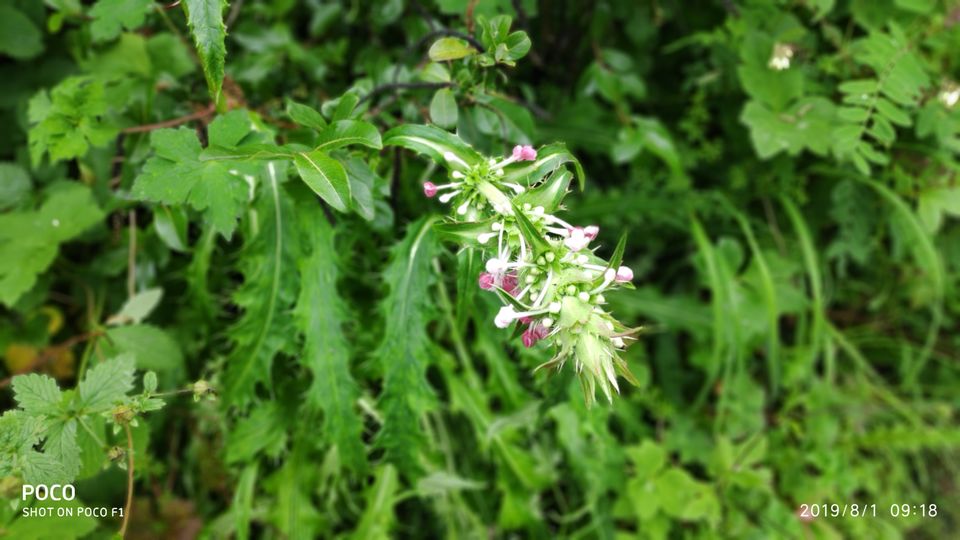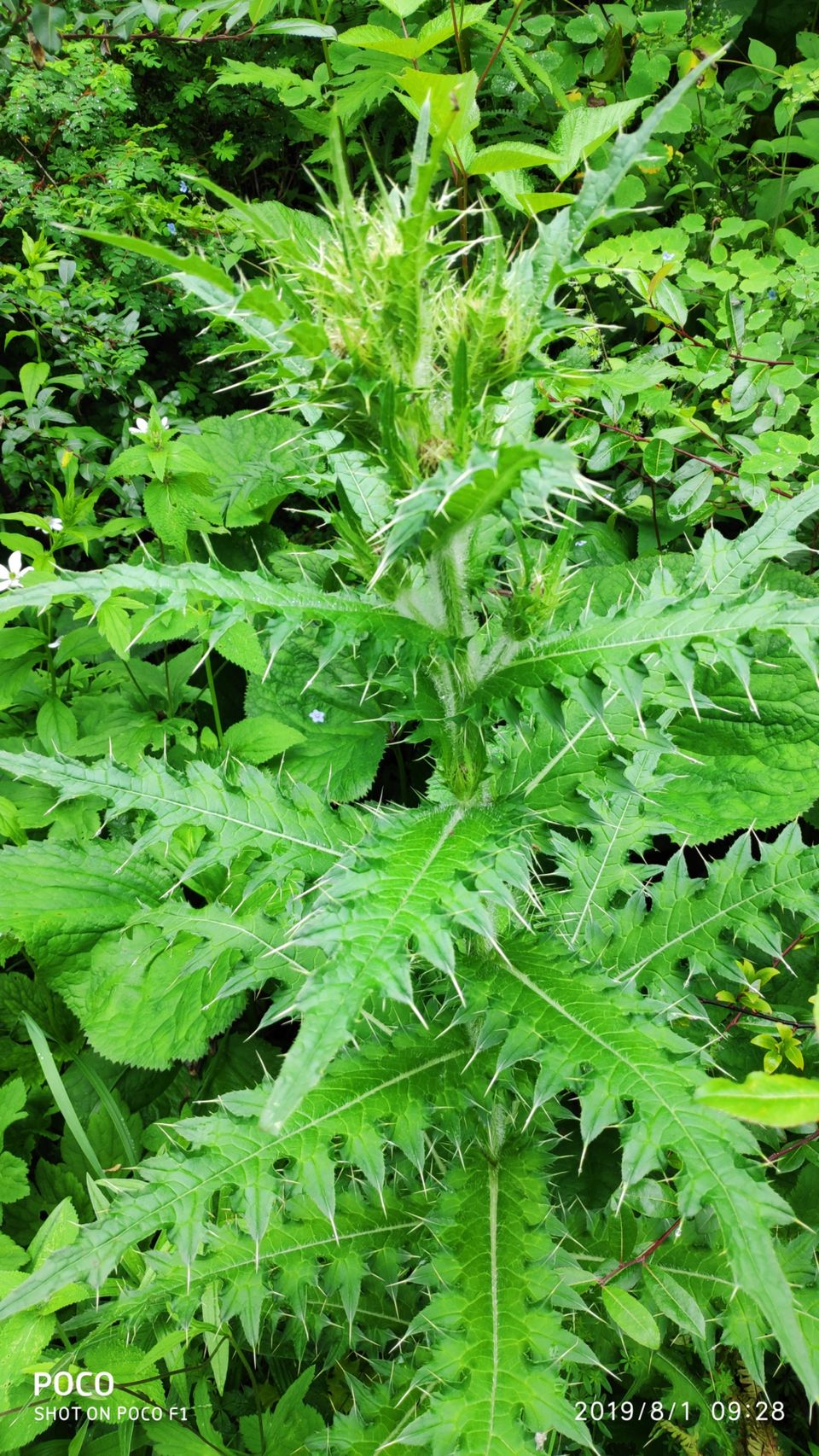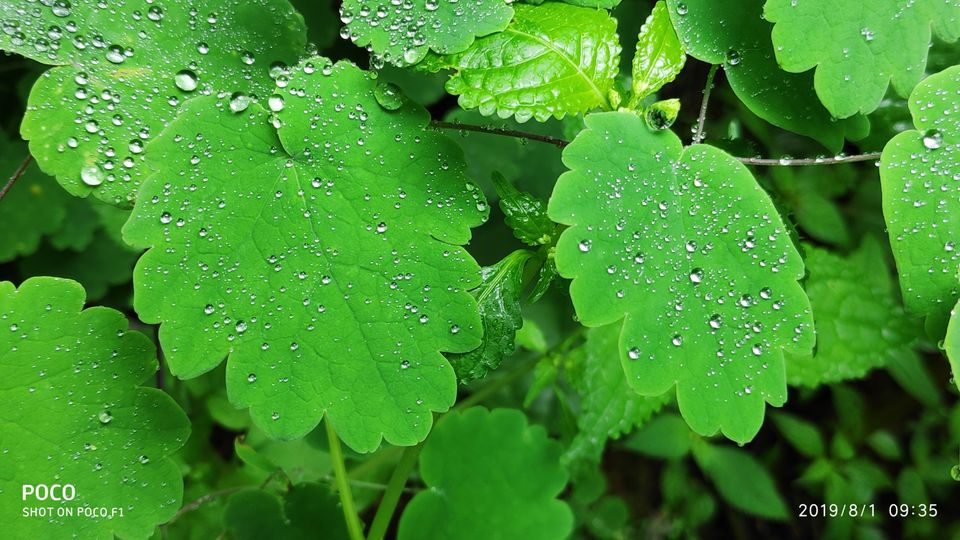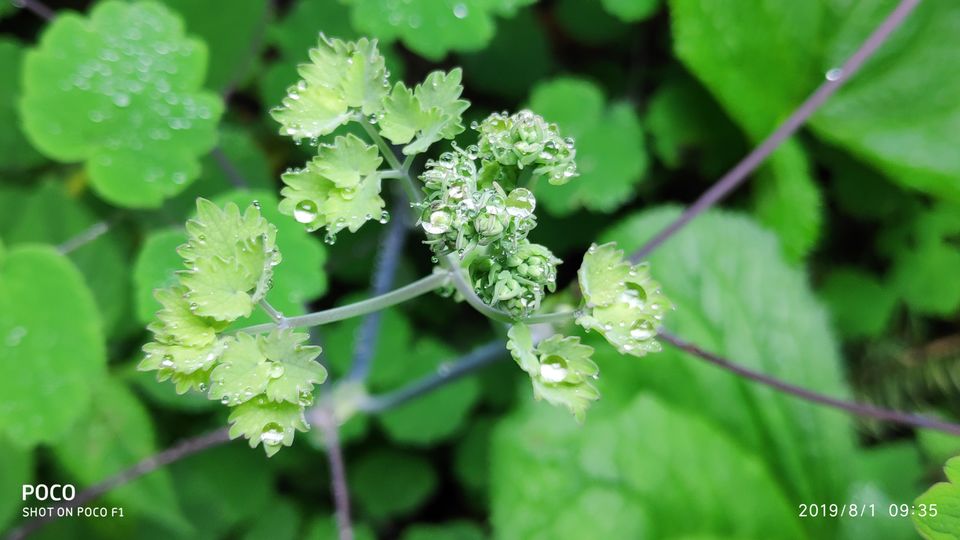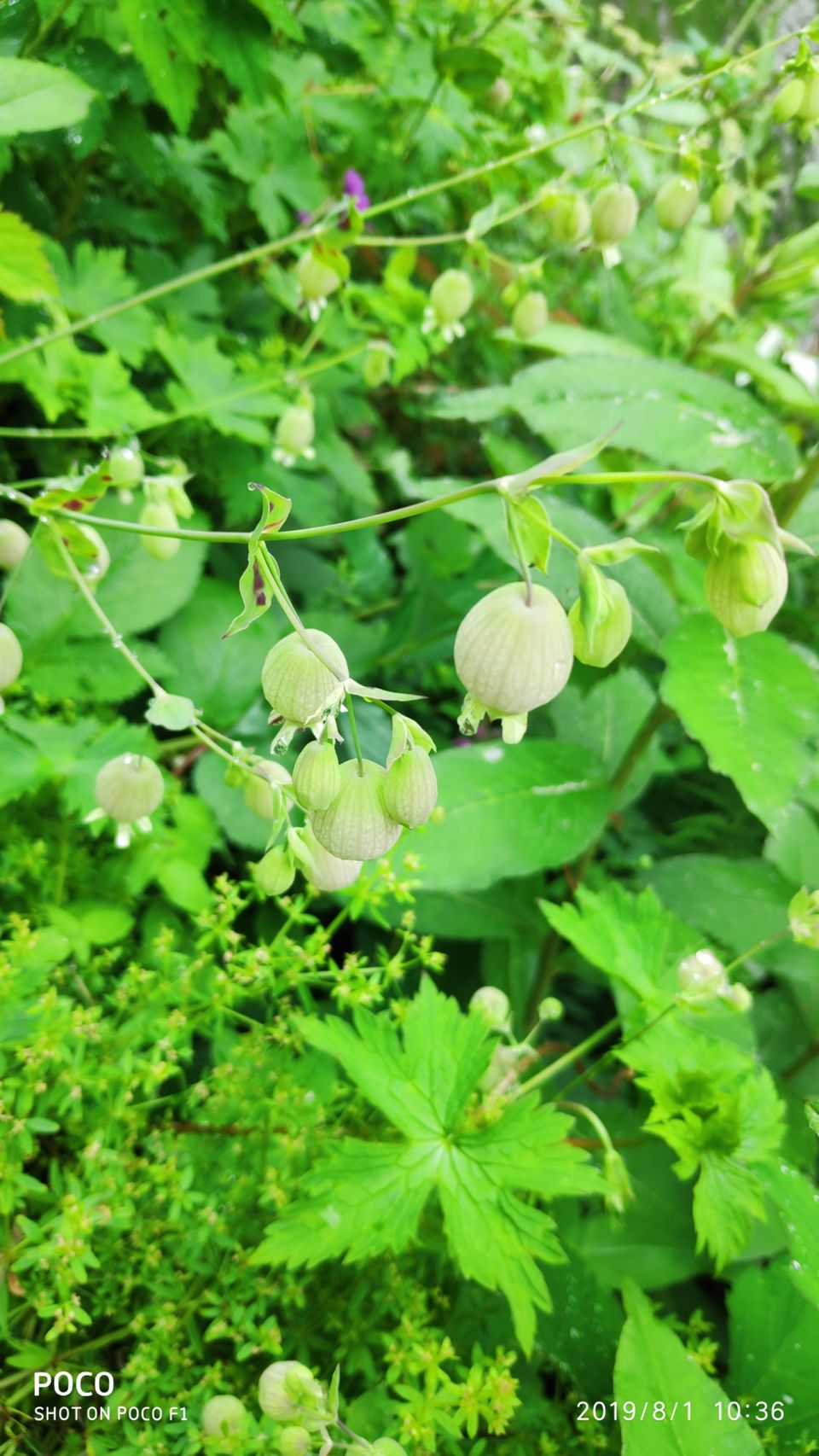 Ghanghariya to Hemkund Sahib ( 14 (7+7) km Trek)
Could there be any better way to celebrate the day other than being on the world's highest situated gurudwara? "Hemkund Sahib Gurudwara" is situated at the insane height of 15,200ft. Following the trail of an entire steep trek for next 7-8 km, it will give you the thrilling feel of walking into the clouds. Something about this place is a little too perfect to be real. Four hours climb through a narrow path, and then the mother nature opens up her abode to you. Crazy clouds, beautiful streams, wildflowers and misty mountains all around.
This trek is a start contrast to the Valley of flowers trek. While trekking towards the valley the only companion one has is silence, flowers, forests, birds and occasional travellers, the Hemkund Saheb trek on the other hand is bustling with hundreds of devotees, Mules and lots of shops offering food at highly overpriced rates. We see a Brahmakamals on the way and Lots of Rose-finches at very close distances. After panting most of the way we finally reach Hemkund and after Darshan in Gurudwara, took a dip in holy lake and go into the langar to have the most delicious Tea and Khichdi we ever had ( I was so hungry I ate and drank more than two).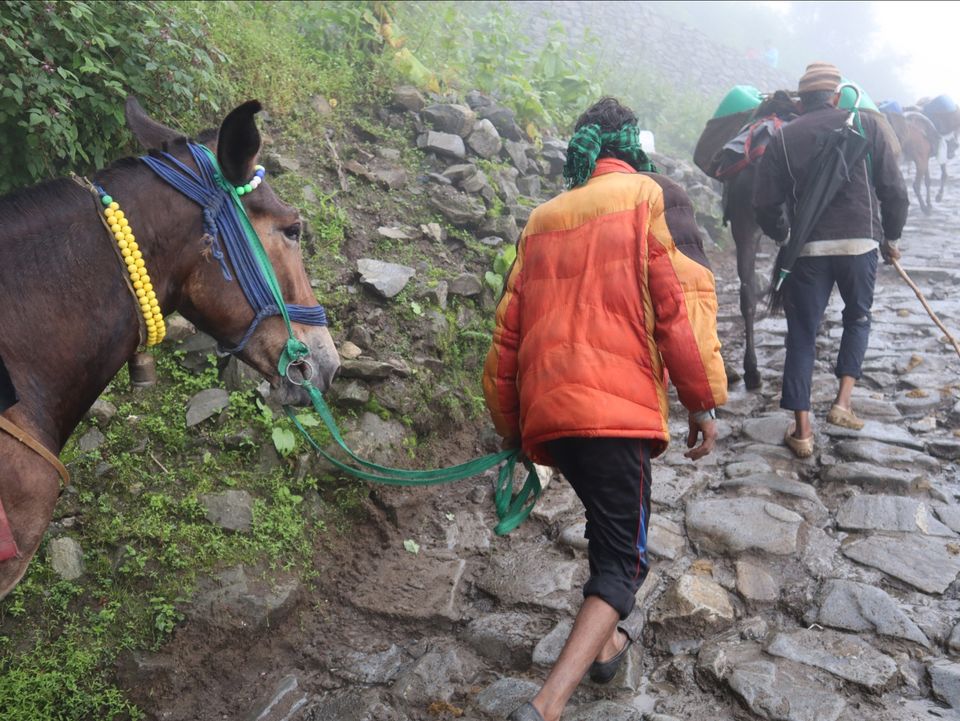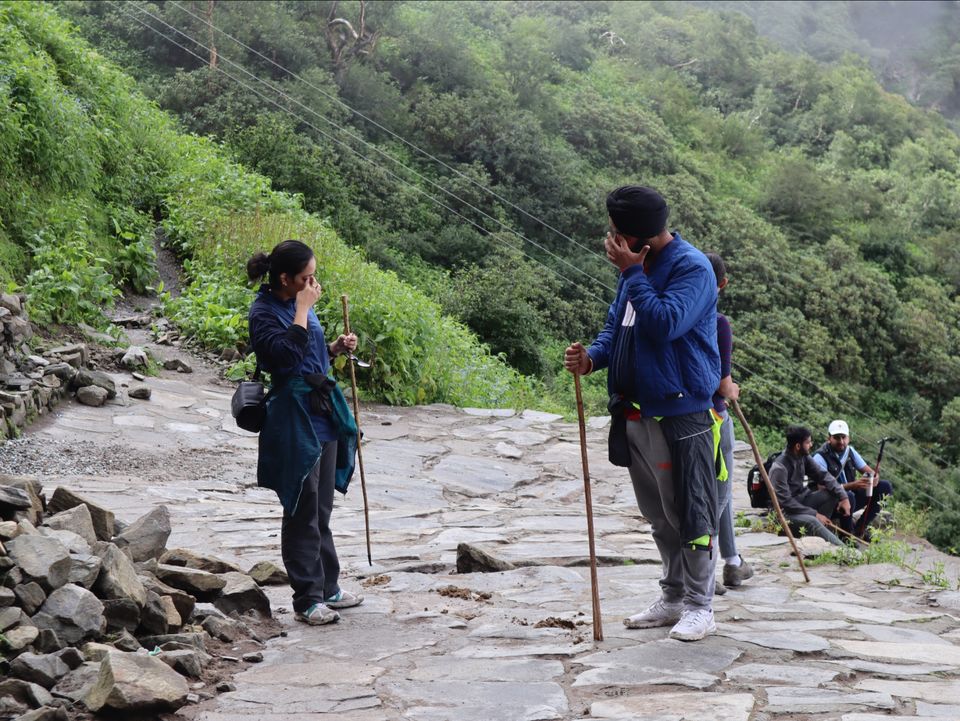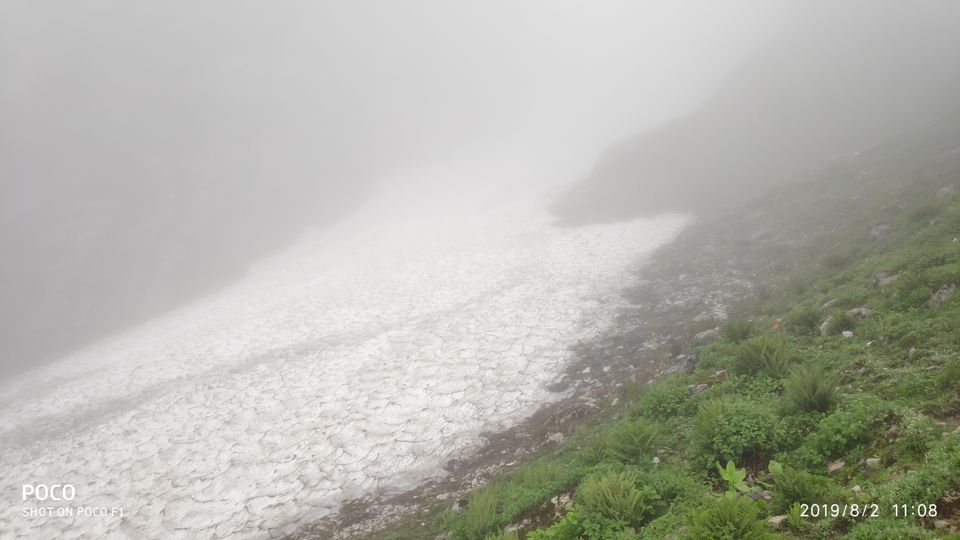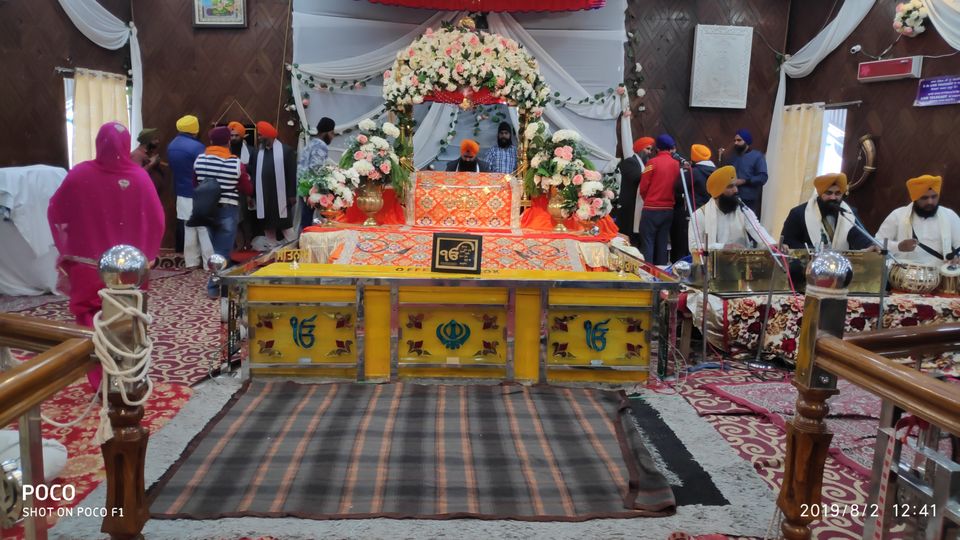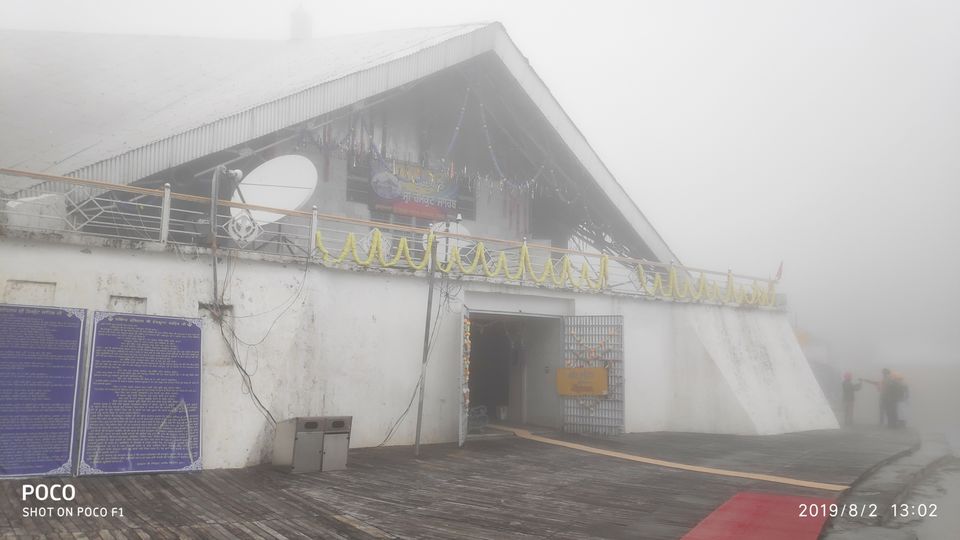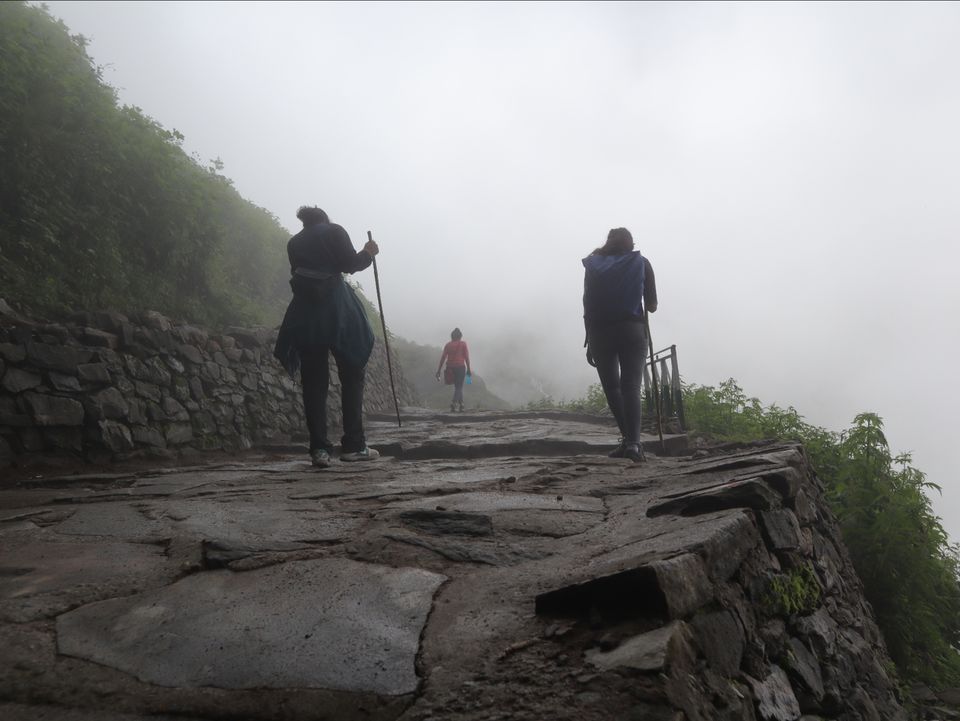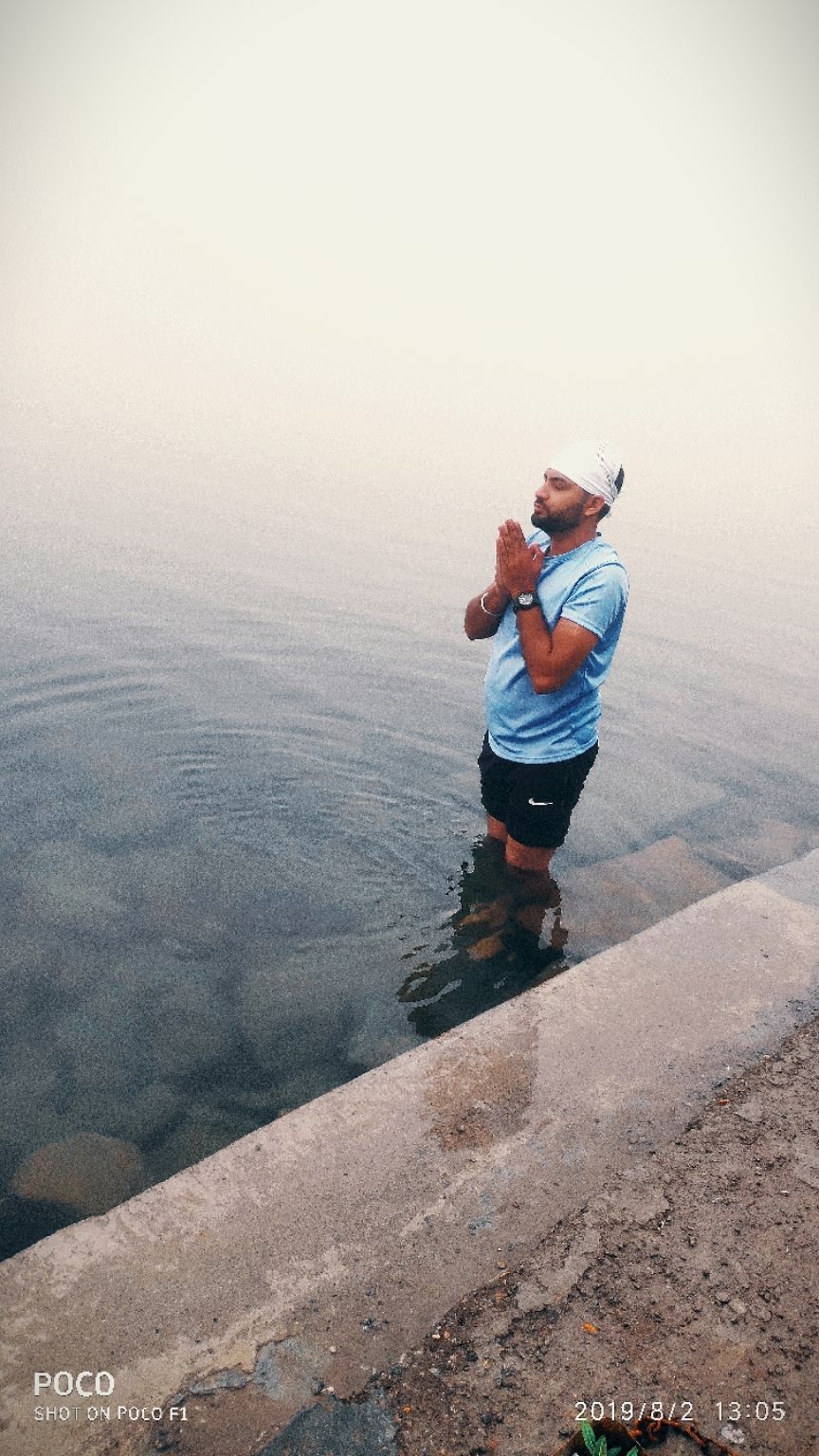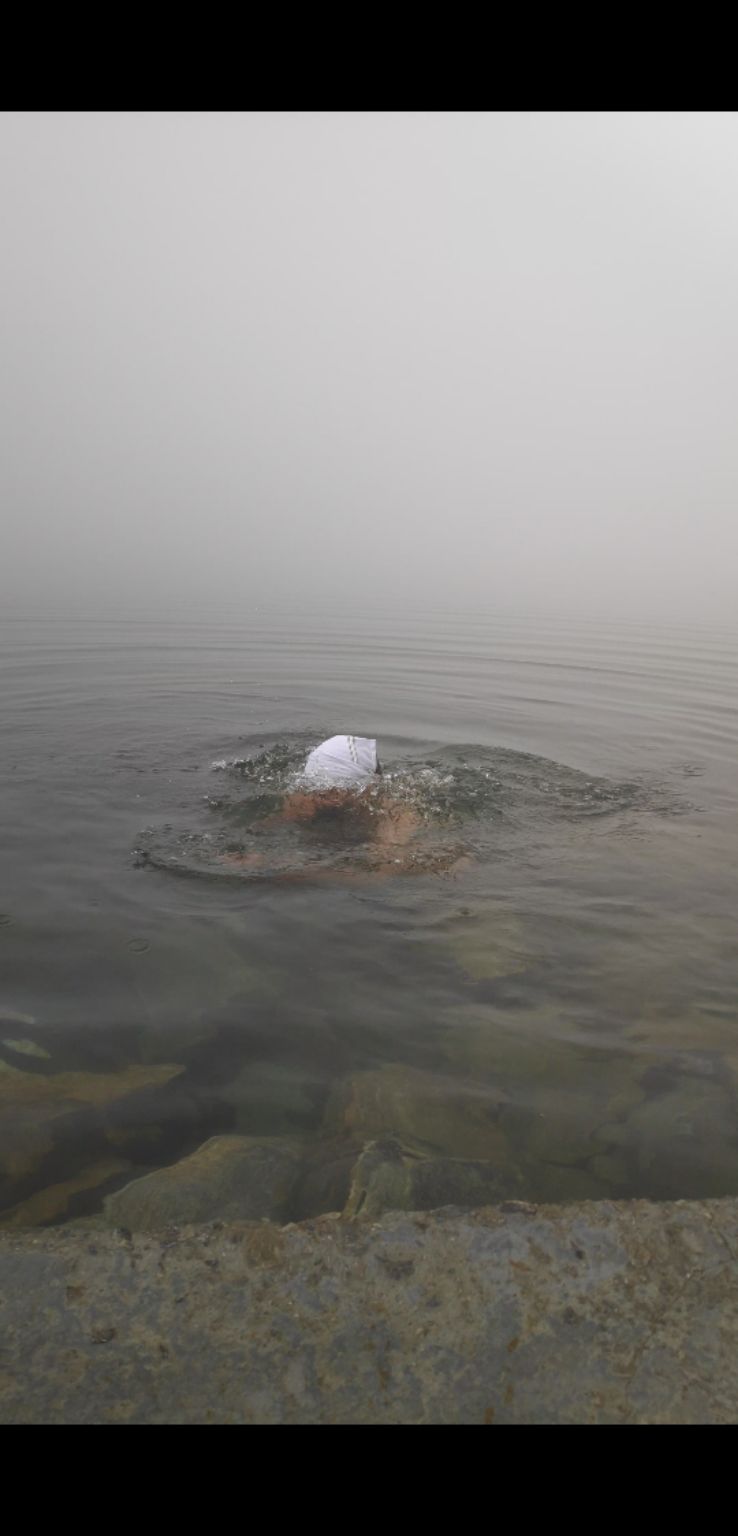 Ghanghariya to Govindghat
It takes 3-4 Hours to trek down from ghanghariya to govindghat. While returning, at midpoint we found bridge on river is half collapsed. We use old wooden suspension bridge for our journey and believe me it was a life threatening but Adventure kinda of experience.
Someone says " Travelling - it leaves you speechless, then turns you into a storyteller". And example is in front of you.....
Take Only Memories, Leave Only Footprints.