Nature is beautiful and amazing. Nature creates wonders, sometime it's really hard to believe that they are actually exist. In our daily life, we experience some crazy stuff that makes us to think about it. Like these amazing things in nature, it's hard to believe in, but all these things are real and true
10.Shimmering Shores of Vaadhoo, Maldives.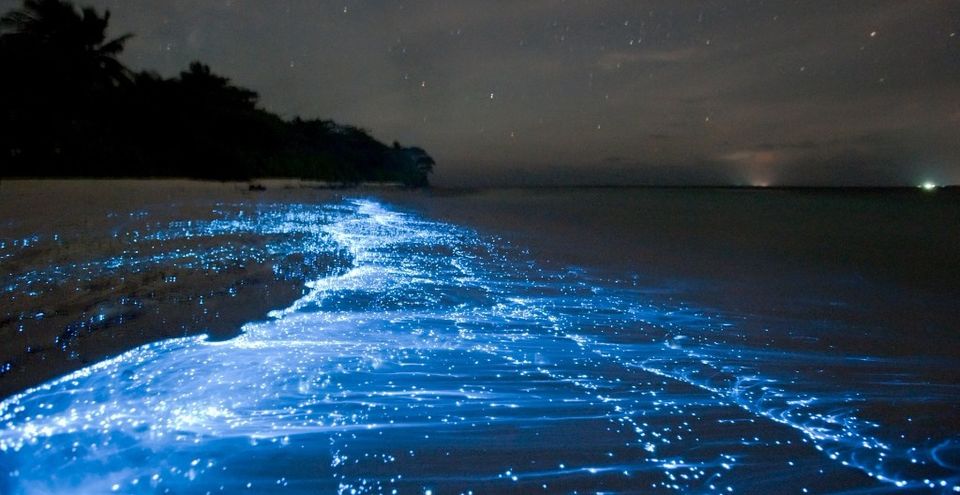 Pinpricks of light on the shore seem to mirror stars, as seen in above picture taken on Vaadhoo Island in the Maldives. Glowing Blue Waves, the biological light, or bioluminescence, in the waves is the product of marine microbes called phytoplankton.