If you are still in the process of sorting out your summer escapade then consider visiting countries where you can do the things that you love most. And for golf fanatics, this post is just right for you. We will list all the top destinations visited by golfers like you. On the list below, you can choose among the established destinations to lesser known golf courses that are value oriented. Just make sure you bring with you your golf swing analyzer to make sure you do the right swing. If you still don't have this device then check out this site so you too can take advantage of this technology when playing golf game. Just read golf swing tips to know more.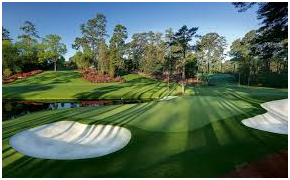 1. Bay Area in Northern California
We know that the golf spot light is always centered on this part of the planet. In fact, in 2015, it hosted the World Golf Championship Cadillac Match Play; an event that was specifically held at TPC Harding Park, adjacent to San Francisco. Women's Open was also done here. Indeed, this part of Northern California is often crowded with lots of golf tournament schedules.
2. Hill Country in Austin Texas
Who can ever forget the World Golf Championship- Dell Match Play that was held in Austin Country Club where "giants" flock to Austin Texas for the first time? And do you know that a lot of golf icons actually came from this place? Among them are Crenshaw, Penick, Kite and Spieth.
Meanwhile, you will find that Austin Country Club is a reputable club located at the ideal place in town. If you opt for private clubs, check out Barton Creek. For playing privileges, you can check Omni resort on site. In 2014, two of its golf courses earned high ranks (top 50). Among these are Delaware Springs and Wolfdancer Golf Club. Their visitors adore their layouts with their nice green scenery on top of wildlife that entertains the guests. They also have Lake Austin rentals for pontoon and boats.
San Diego County
They have golf courses that are kept in their pristine conditions. No wonder why golfers dream of visiting this place. The entire golfing experience is simply overwhelming. They come with ideal tea boxes on top of their roughs and greens. Expect the pace of play to be speedy as well. Most of their golf courses are also situated on the hills. But if you are visiting this place, might as well do some side trips to the beach in town where you can watch sunsets and seals.
Minnesota - Twin Cities
This is where the last major tournament of gold was held and everyone witnessed the unbeatable Tiger Woods play. You must visit this place since this was touted as the best golf course in the world. It comes with challenging designs with friendly and helpful staff.
Dominican Republic
Its Casa de Campo offers 3 luxury courses. However, activities here are not limited to golf alone. Other options are in store for you. They also offer spectacular meals, unparalleled service and accommodations, complete with private dip pools. Hence, you can't ask for more.