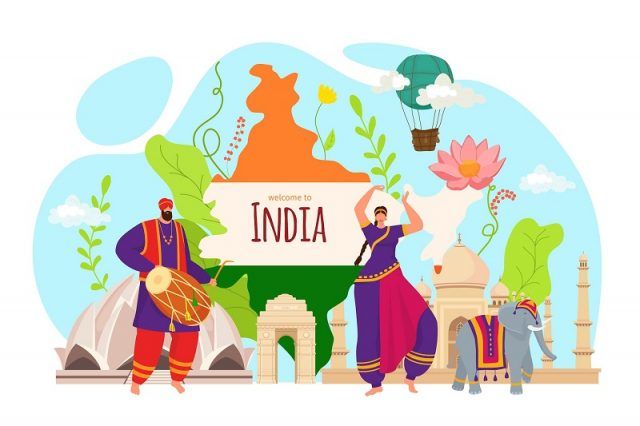 From lofty snow-capped mountains to rolling sand dunes, picturesque hill stations to untouched villages, historical landmarks to architectural splendors, enthusiastic festivals to religious fairs, and adventure activities to spirituality, India is a melange of colorful sights and endearing experiences. But, what is the best time to experience incredible India?
Well, although the best time to visit India varies depending on the place you are traveling to and the kind of experience you are looking for, the winter season (November to February) is, in general, the ideal time for planning a trip to India. Weather during this period is perfect for sightseeing, and this is also the safe season to indulge in a variety of thrilling adventures. However, it's not that booking flights to India for a holiday trip during other seasons is worthless. Every season offers a unique experience of this diverse country.
Also Read: The Best Beginner's Travel Guide to India
While the pleasant-weathered hill stations cheerfully welcome tourists for a pleasurable respite from the scorching sun in summer (March to June), the monsoon season brings out the best of nature's glory with seasonal rains pouring lush life into the impoverished landscapes. The thing with traveling during the monsoon is that you always need to keep an eye on the weather forecast before venturing out. To help you with your India travel plans, here's an infographic you can refer to for an idea of the best time to experience incredible India and what to expect from different tourist places in different seasons (You'll also find a mention of the high and low season along with recommendations of where to go and what to see and do during each season).