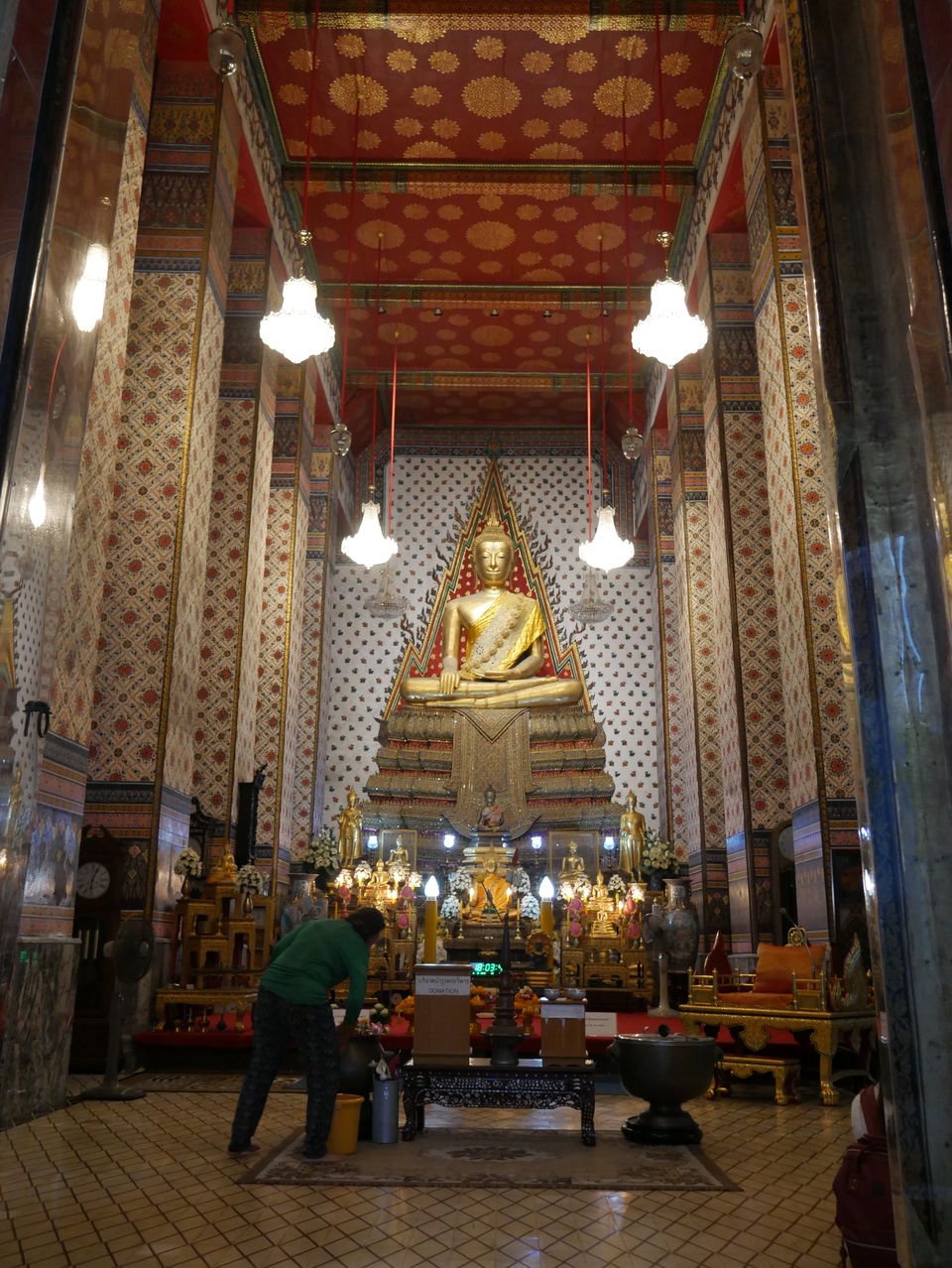 Wat Arun is one of the most famous temple of Thailand. Recently i visited Thailand for a 6 day holiday and visited Wat Arun unplanned. It was not on our list but we asked the local about some nearby temples and everyone answered the same. Do try to stay till the sunset as the view in night is just stunning.
HOW TO REACH
Take your nearest metro or a cab and reach Saphan Taksin. As you exit the metro just 1 min walk away, you will find boat station. Take a boat to Wat Arun.
COST
Metro to Saphan Taksin : Rs.90 approx (40 Baht) depends on your location
Boat to Wat Arun: Rs.45 (20 Baht) There will be many companies selling tickets at higher price, buy the one which cost 20 Baht
Entry: Rs.111 (50 Baht) Entry inside is Free, though if you want to enter the main temple and take blessings you have to pay 50 Baht
Food/Shopping: You will also find some small stalls for food & shopping. Price will be decent.
SUGGESTION
As said you need to pay 50 Baht if you want to enter the main temple, rest exploring the other part of Wat Arun is Free. Just nearby to Wat Arun is Wat Pho temple which is also a highly suggested to visit and will cost 3 Baht for a boat ride. Also try to come in evening, so that when you leave, you can enjoy the beautiful lighting of Wat Arun . Overall of you are in Bangkok, dont miss out visiting Wat Arun and Wat Pho, its a beautiful structure and will be also pocket friendly trip.
VIDEOS
PHOTOS