Shivagange is a mountain peak with a height of 804.8 meters or 2640.3 feet and Hindu pilgrimage center located near Dobbaspet, in Bengaluru Rural district India.
It was one of the super chilly winter Sunday morning 5 clk and we started our journey from Bengaluru to shivagange. With all the usual early morning traffic of bangalore, We reached shivagange by 6.45.
It was cutting cold and when we just stepped out of our car and we started shivering. But all that was going to be worth of. Then the trek to reach the shivagange hill top and seek the blessings of 'shiva', 'gange' and 'nandi' began at 7 am.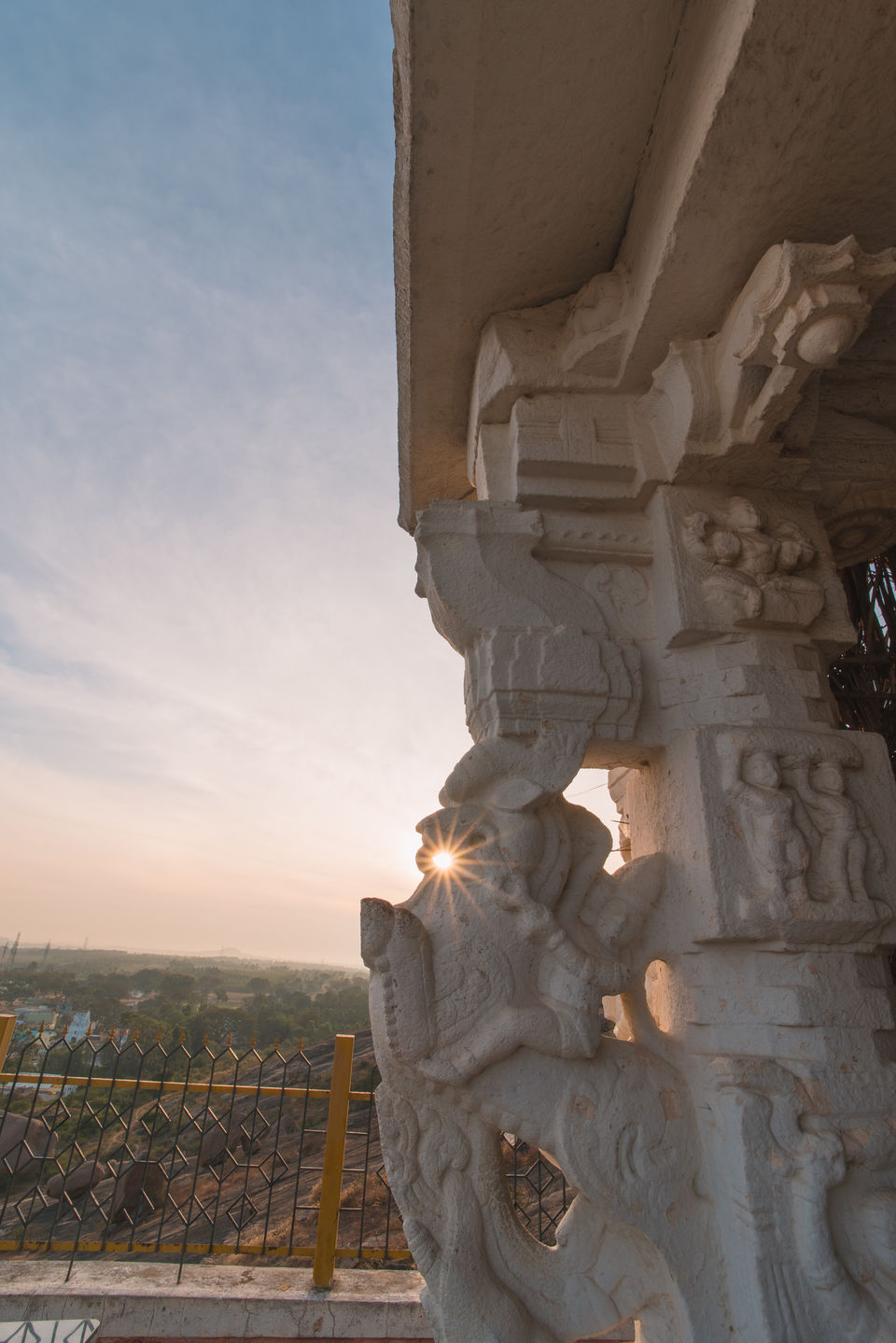 The initial trek was not so tough though. We took a break at the first temple we get on the way of trekking. There is an area to sit and rest. The view from that place is also beautiful and soothing. The cold breeze brings with it a lot of pleasure, positivity and love and the view makes the soul calm and happy.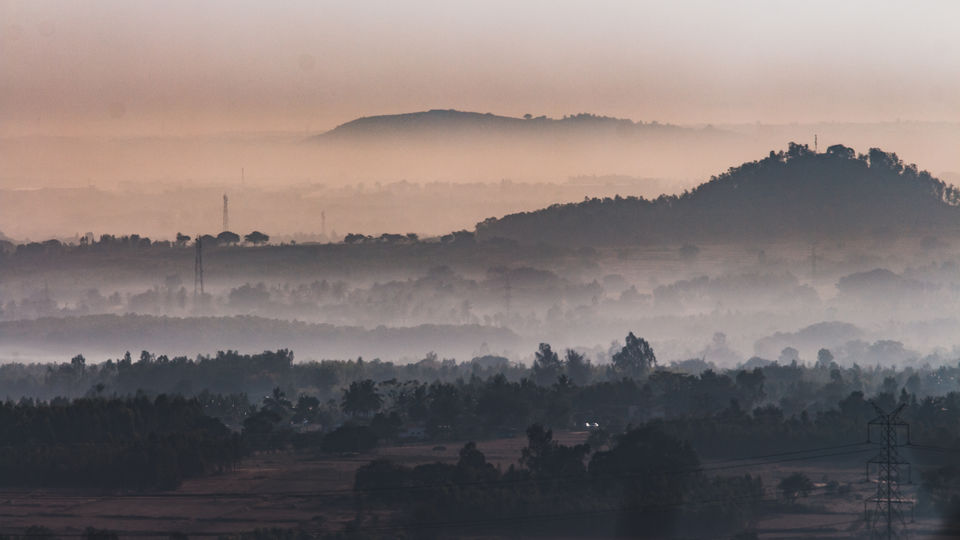 There are a lot of small shops all along the way that has all eatables, tea, coffee, butter milk. But We did not eat anything as it would make the climb difficult.
After a trek for about half an hour more there are big sculptures of Shiva Parwati, And the toughest of the climb begins here!!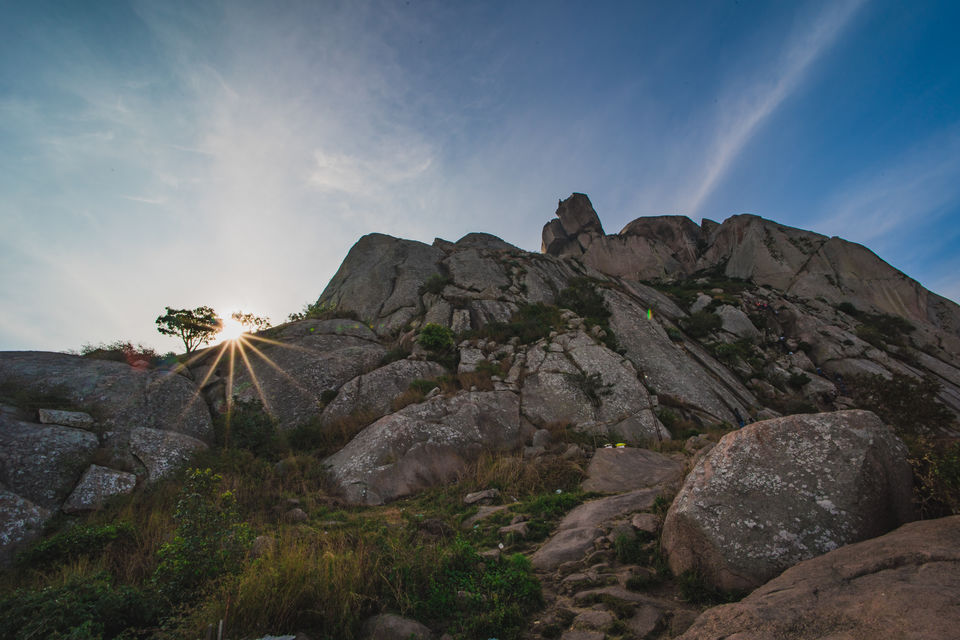 The steps are so small that our feet was not fitting in it even horizontally and they were almost 90 degree inclined. There are railings for support on both the sides, that makes the climb a bit easier. But its really scary when you have climbed to a certain height and you look back down the way you have traversed. I personally felt the scary butterflies in my stomach. And yes!! The most important thing is that one should never carry any bags here, there are so many monkeys on the way and all of them are so wicked they wont let people with bags pass them without giving all the eatables they have. We literally saw a monkey snatching a lollipop from a kids mouth and keeping it in its mouth.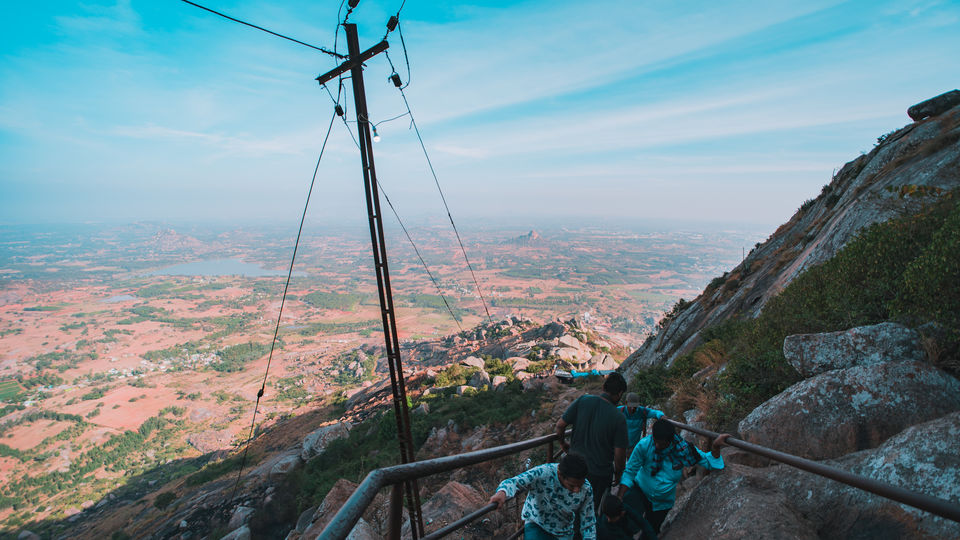 After all these funny hurdles we finally reached the top at 9.45 am. And the view was worth the climb. The cold breeze, the view that was mesmerizing our eyes was so beautiful.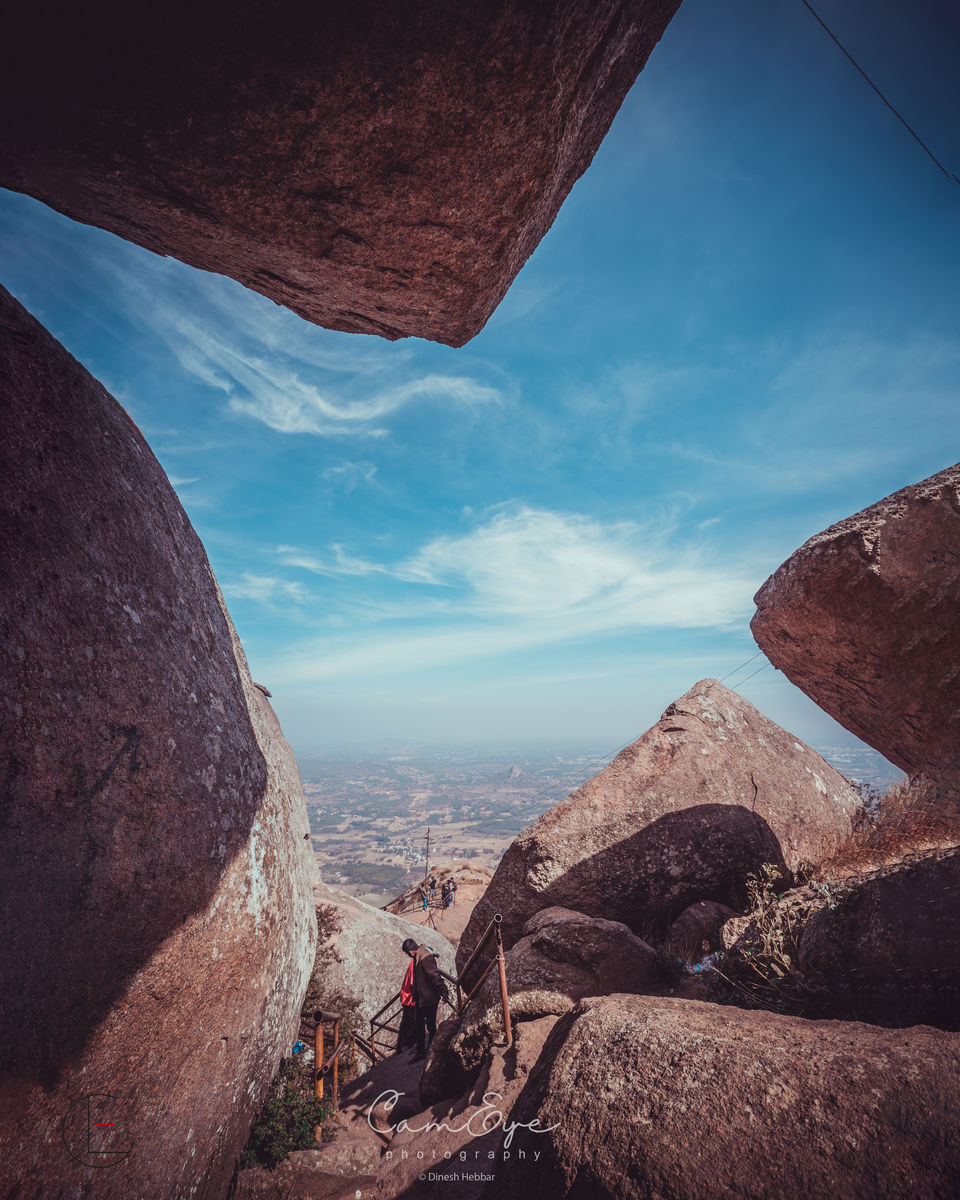 Although we were now at the top, a small climb to reach god Nandi was still there, those little slippery steps to reach the top and seek the blessings was also kind of adventurous. After that we also visited the Shivagange temple. Then there is a view point, which i call as the balcony of shivagange, because that's just in front of the temple. We sat here for almost half an hour and that was soul soothing. And later we started our way back down the hills.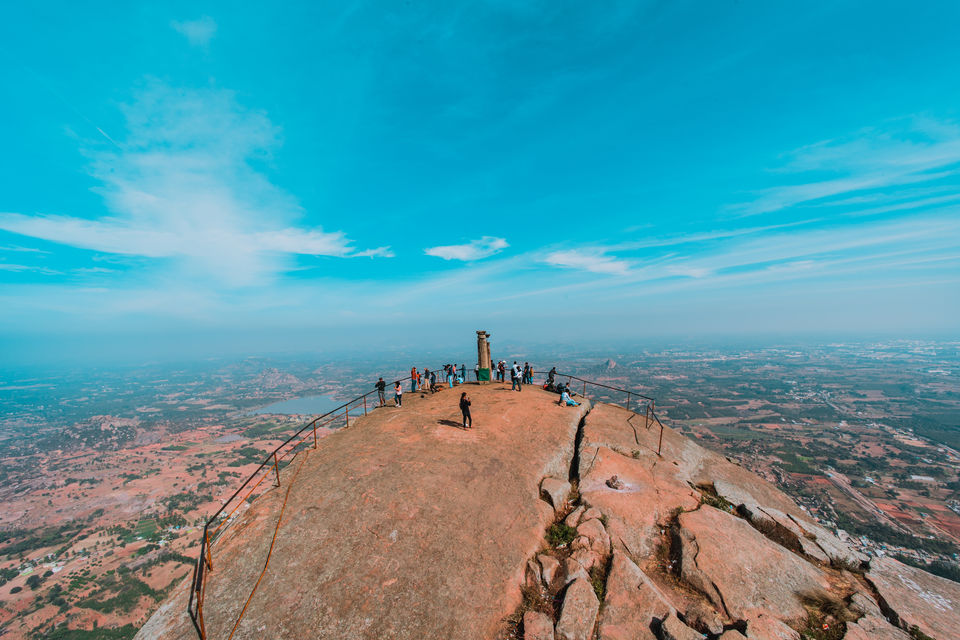 We had all the fruits, cucumbers, bajjis, raw mango and so many lip smacking snacks on the way back. We reached down almost in an hour and a half. And had our lunch in the temple down the hill. We reached back to Bengaluru at 2.45 pm. And that was a beautiful short trip of ours!!!