When you think of the American West Coast, you probably think of San Francisco, Los Angeles, Portland or Seattle. And you would have fair reason to think of these amazing cities. On my last trip to the States, my girlfriend and I wanted to visit an offbeat destination, far from the hustle and bustle of concrete jungles. As I was looking for ideas, a friend of mine suggested we take a trip to the San Juan Islands. At first, I thought these Spanish sounding islands were probably off the coast of Mexico! After visiting these islands recently, I was enamored by the beauty of their harbor, wildlife and hills. Here are some of my favourite experiences from the trip: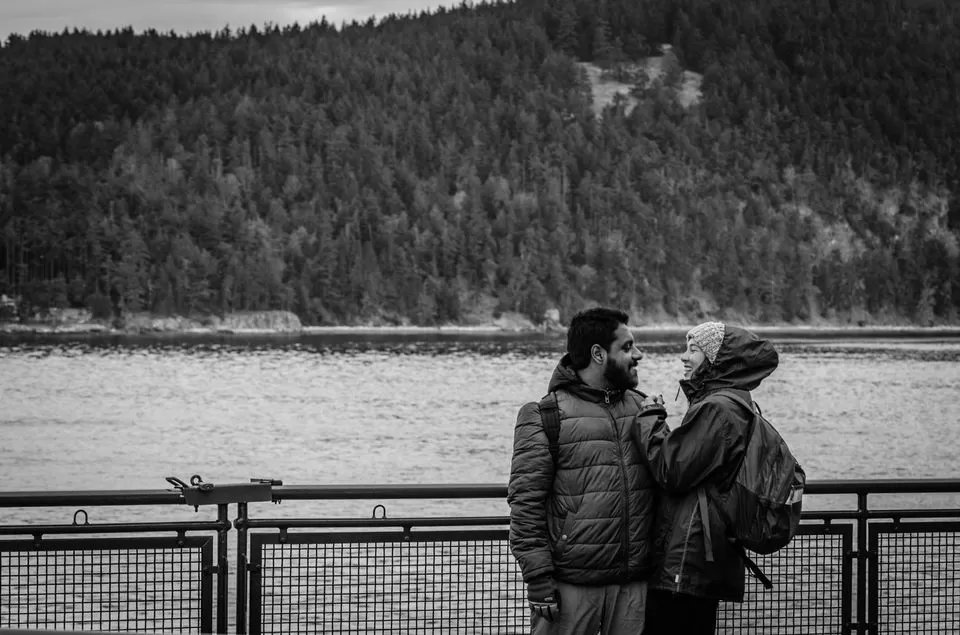 Things to do

Whale Watching Experience
Any list of things to do in San Juan Islands that does not begin with its whale watching experience is #FakeNews! Rated by the World Wildlife Fund as one of the best places in the world to sight the gentle giants, San Juan Islands will not leave you disappointed. We took a tiny jet powered boat in to deep waters hoping to spot some of Pacific's famous Orca pods, but we were first greeted by dozens of sea lions! Though they appear to be curious and friendly, it was not long before we saw a sea lion hunt a sting ray for breakfast. Yikees! I had only ever seen things like this on discovery channel and now found myself right in the middle of the action. Poor sting ray.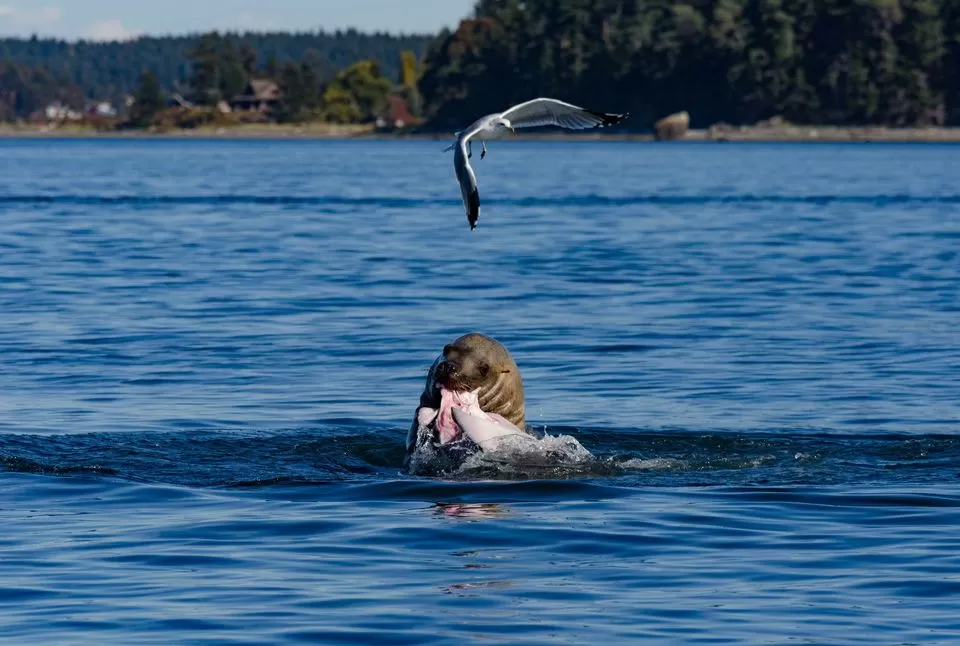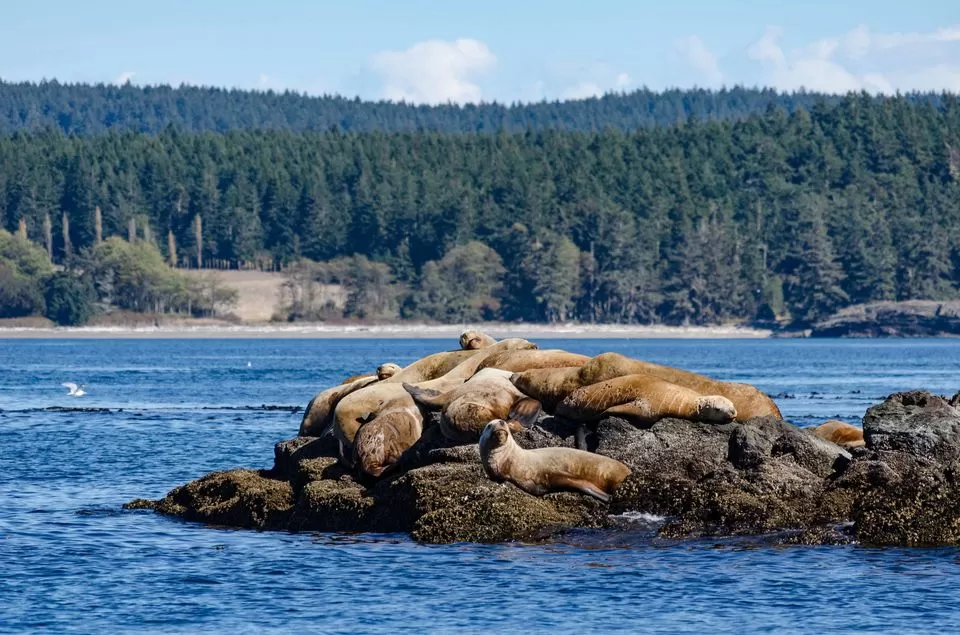 A little later on the cruise, our captain yelled and ordered us to quickly look to our right. To our amazement, there was a pod of three killer whales that had just broken the surface. Our captain told us that these 'killer' giants were surprisingly highly familial, so much so, that off springs tend to live with their mothers their entire life. There are three whale groups in the region, labeled alphabetically as J, the pod we had spotted, K, and L. In total, there are less than 90 whales left in the wild in these pods.
Staring in to the Distance at the Lime Kiln
Covering over 35 acres, this state park offers some of the most stunning scenery on the American West Coast and is famous for its untamed shoreline as well as the historic lighthouse. Built in 1919, the lighthouse is still operational and is used for navigational purposes. If you visit on a Thursday or a Saturday evening, make sure you attend the official tour. Lime Kiln is also the perfect spot to laze around, sight more killer whale pods in the distance and enjoy a picnic with your better half. If you prefer being active, then you should explore one of the several trails in the park.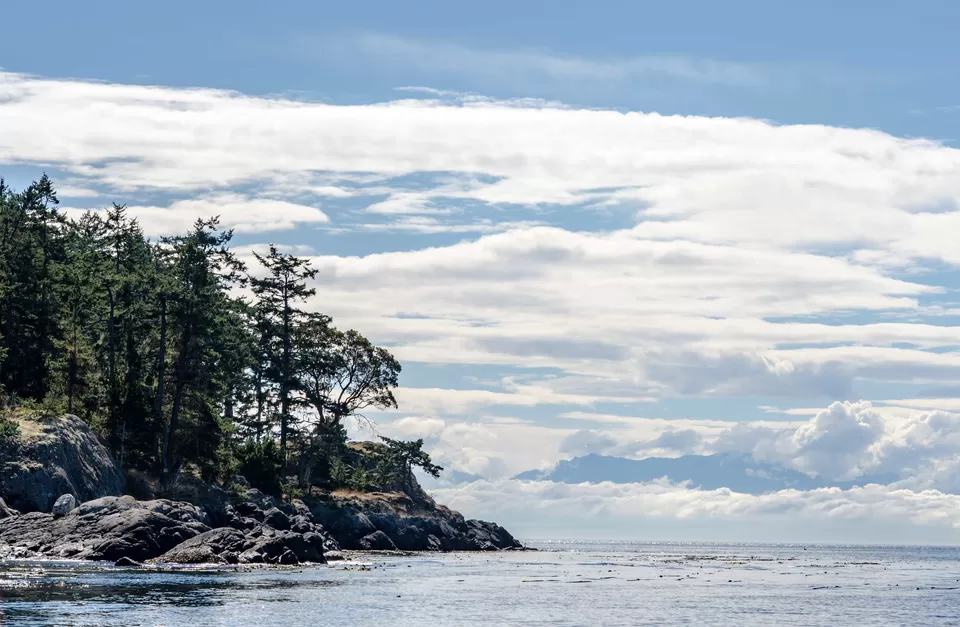 Strolling Around the Friday Harbour
Friday Harbour is an old-world town located on the San Juan Islands that is filled with quaint cafes, restaurants and shops. It is located right at the waterfront and you must spend some time walking along the peaceful water. Make sure you check out the aquarium at the 'Clock Dock' to see the creatures living at the harbour. Friday Harbour also has three fantastic museums dedicated to whales, local art and history.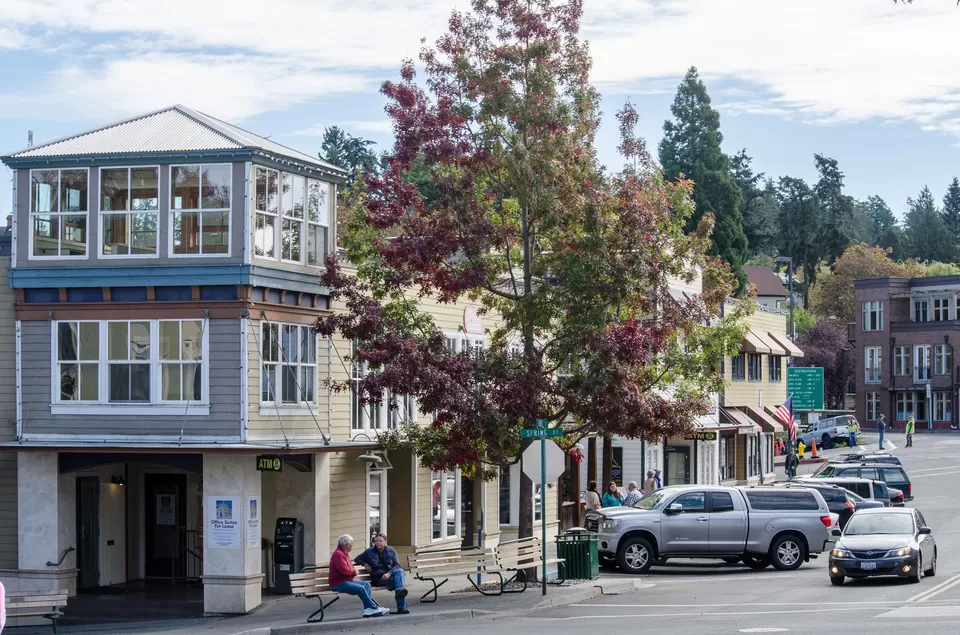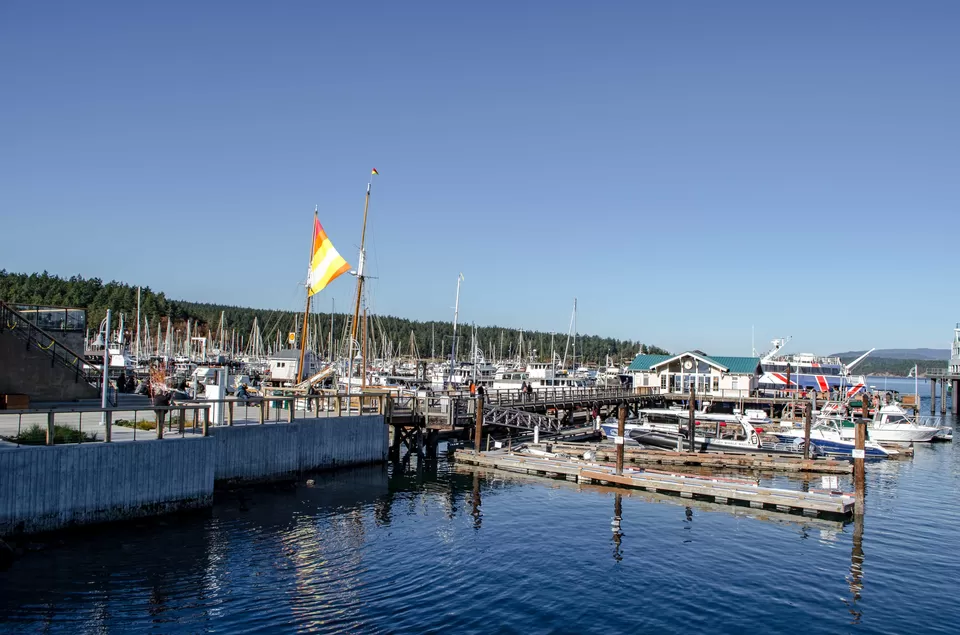 Get Filmy at the Pelindaba Lavender Farm
This lavender farm is another one of those 'worth it' destinations on the San Juan Islands. Spread over 25 acres, the farm produces over 250 products made from lavender. You can wander around the fields, collect your own lavender, participate in one of the fun workshops, or just kick back with a lavender lemonade. Free tours are offered in July & August when the fields are most purple.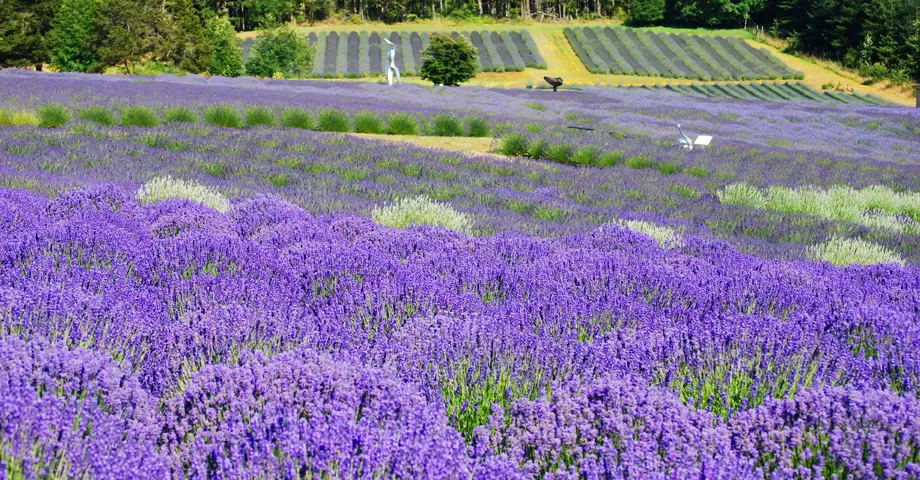 Best Time to Travel
The best time to visit the Pacific Northwest is from May to October. You are guaranteed lush green meadows and beautiful flower blooms. It is also the best time for hiking and other outdoor activities. It is also the best season to see whales in the wild. Make sure you pack a waterproof jacket, rains are unpredictable here.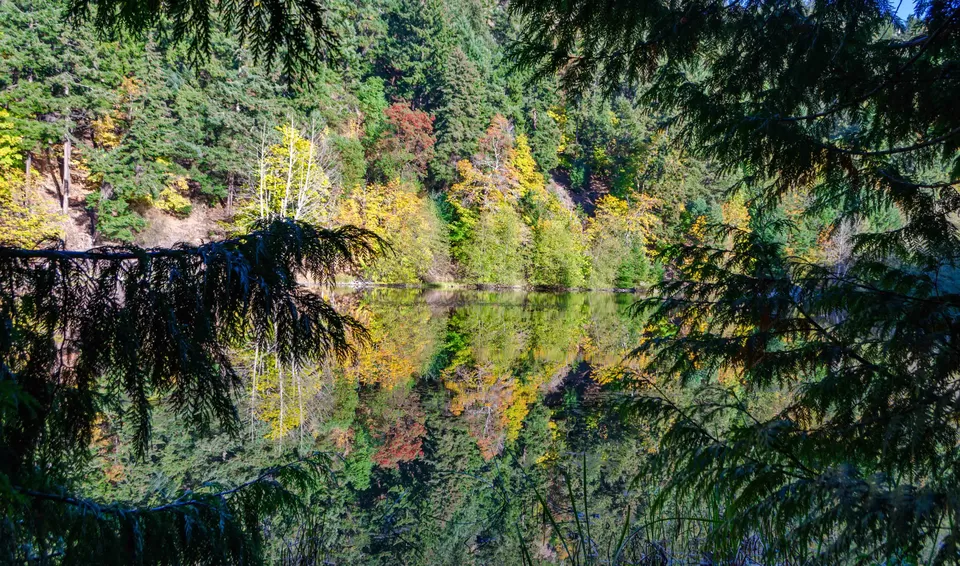 Getting There and Around
If you're arriving by air, you'll most likely be flying into Seattle–Tacoma International Airport first. From there, you would need to drive two hours north to a little town called Anacortes, from where you can catch the Washington State Ferry. The ferry is ride is a big part of the experience of San Juan Islands and is a lot of fun. The hour so long journey takes you through the calm waters of the Pacific Ocean, providing you with breath taking views of nearby mountains and the sunset. You can book the tickets for the ferry online and even park your car on the ship for a small fee.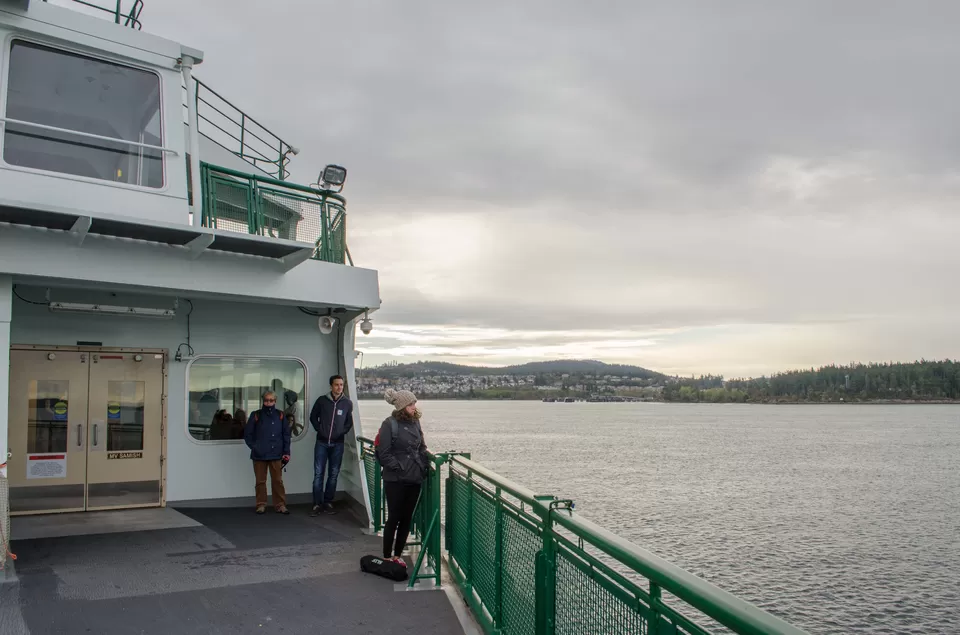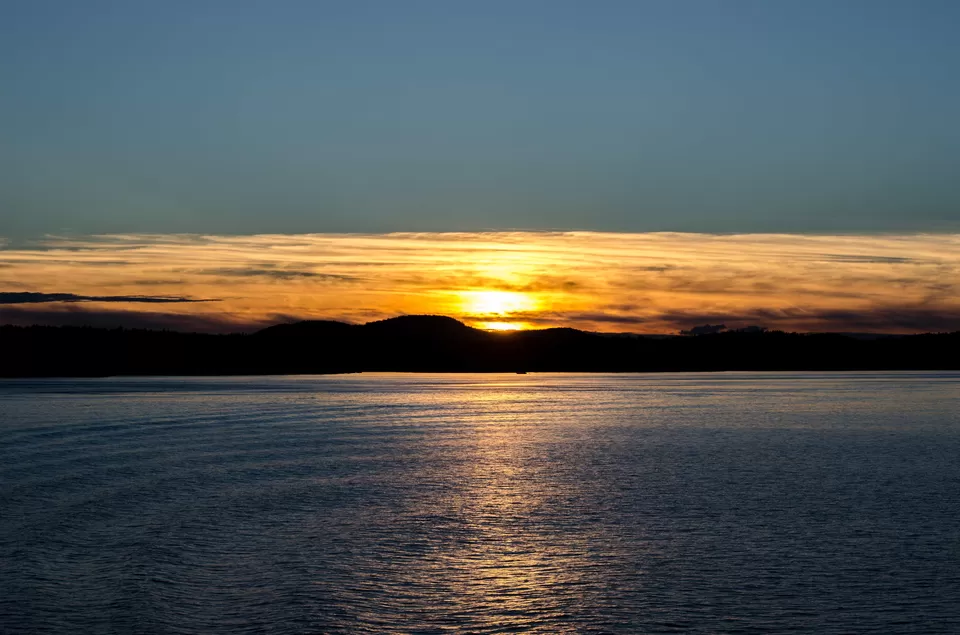 While I made a day trip, there are plenty of hotels available at San Juan Islands. The most prominent ones are the Tucker House Inn and the Four Winds Suite.
Where to Eat
Seafood in the Pacific Northwest is world famous and The Harbour House does it best. They have a delectable menu that has everything on offer from Oysters to Crab. You could even buy fresh seafood at the Westcott Bay Shellfish Farm and get your own party going. If you want to keep it low-key like I did, grab a pizza and a beer at the Herb's Tavern.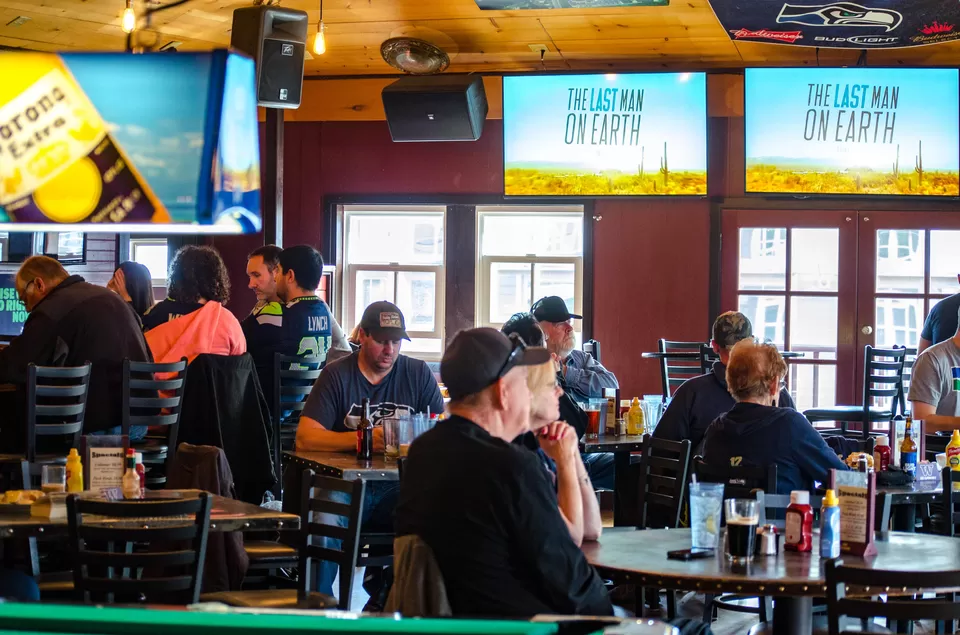 A traveler at heart, I have been to 22 countries on 6 continents. My favorite experiences are plunging in to sub-zero Antarctic waters, renovating a Buddhist monastery in Sri Lanka and hiking Borneon jungles. I am also an engineer, a public speaker, a sustainability believer and a polar explorer. Follow my misadventures on www.passportuncontrol.com and Instagram @geeknextdoor