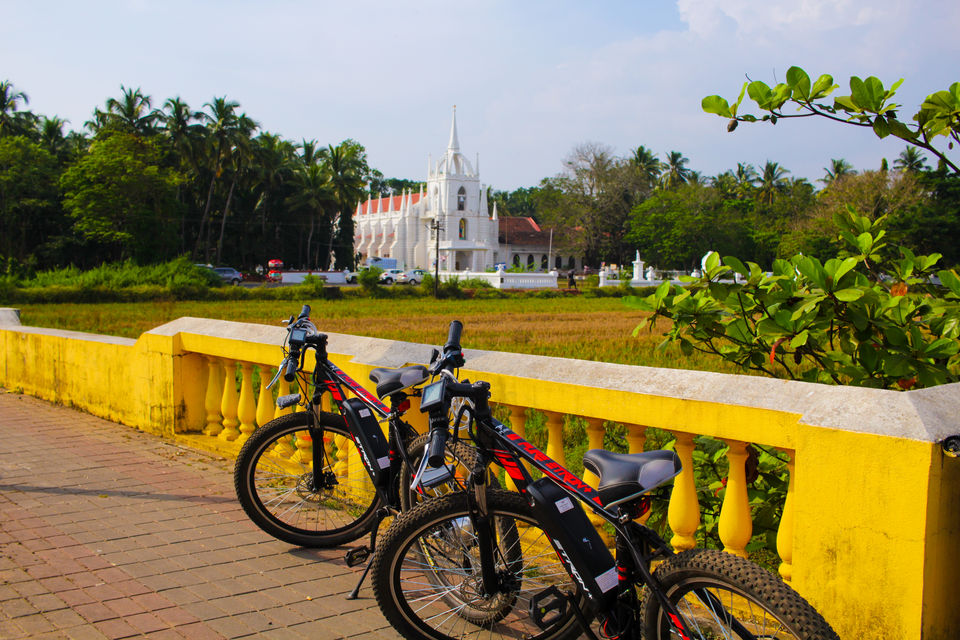 Assagao is home to many beautiful Goan/Portuguese heritage homes in Goa. Some of which have been converted int boutiques, cafes, art stores, etc. We shall ride through the entire stretch, taking in the architecture, culture and history, past the tree-covered lanes, spot popular restaurants and shops in between, experience the way locals snack, etc.
We shall meet at Pappi Chulo Hostel in Vagator. Our guide will meet you there and provide the ebike plus necessary gears.
We will ride to the famous village of Assagao, known as the village of flowers where all the celebrities coop up when in Goa. We will cover a distance of 18kms. Worried a lot of pedalling will be involved? We have you covered. Our bikes come with motor assistance so when your legs get tired, simply turn it on and the bike will carry you forward.
Every home, every institute here has a story to tell with a history spanning 500 years. Our expert guide will take you through the village with places of natural beauty and historical importance like the prehistoric 'kator' and the church which binds the village together.
We shall also stop for some fresh local delicacies at the midpoint of the trip.
Take this ride with us to uncover some of the secrets hidden in this beautiful village and just immerse ourselves in calm, enveloping nature through and through.