Sarnath is yet another spiritual place which comes in district Varanasi. It is said that after spending 7 weeks at Bodhgaya, where Siddharth gautam enlightened and know to the world as Gautam buddha, came here and given his first sermon to his 5 discibles and the sermons were the 4 noble truths.
1. There is suffering
2. Suffering has a cause
3. the cause is removable
4. There are ways to remove the cause
and to remove the cause Buddha prescribed 8 fold path
Right speech, right action, right livelohood, right effort, right mindfullness, right concentration, right attitude and right view.
Well I am not dwelling more into it so let me take you back to Sarnath history.
It also became the place where Buddhist Sangha was originated. Today, thi place is visited by people all over the world who believe in Buddha and his teachings.
I reached here early in morning and would like to suggest you all to do the same. And I joined the group of monks who came from thailand. Along with them I too visited the first site here which is now the archeological ruins and according to history this was the same site where Buddhism florished and had 30 monasteries with some 3000 monks some 1500 years ago. Later this was destroyed by turks.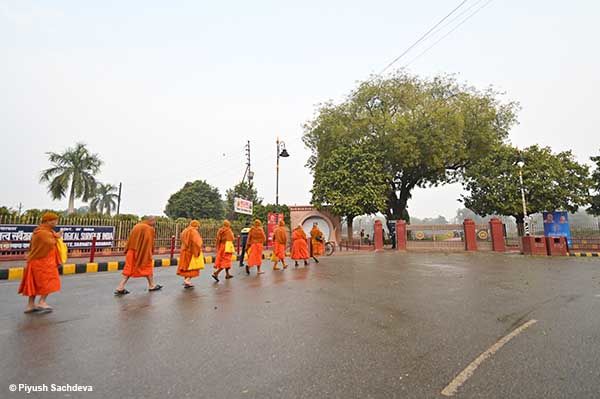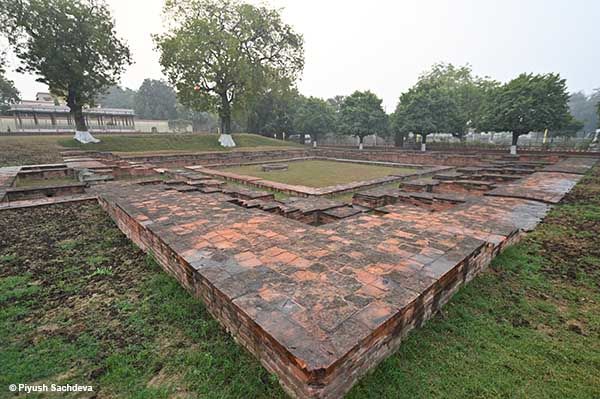 Let me also tell you that Sarnath has been also known as Mrigadava, mridaya, Rishipattan and Isipattan through out the history. Mrigadava means "the deer park" which was built by the king before buddha arrived. He called it so animals can roam freely here. Isipattan is the name used in pali which means the place where holy men landed.
In these ruins you will see Ashoka pillar which was broken during turk invasion but the base still stands at the original location. Rest of its part the lion capital can be seen in Sarnath Archeological museum which I will take you as this blog continues.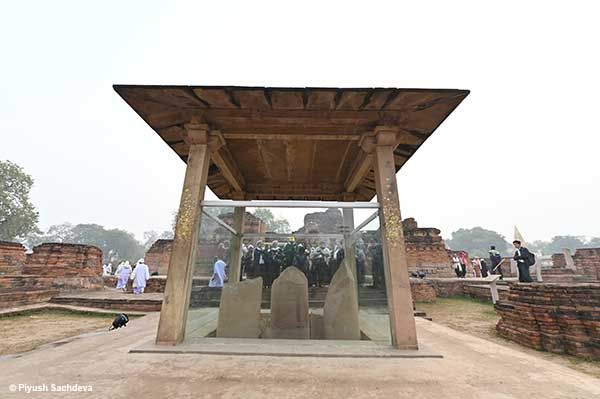 Dharamrajika stupa you will notice as soon as you enter the ruins. It was made to enshrine the remains of Lord Buddha when he left the body.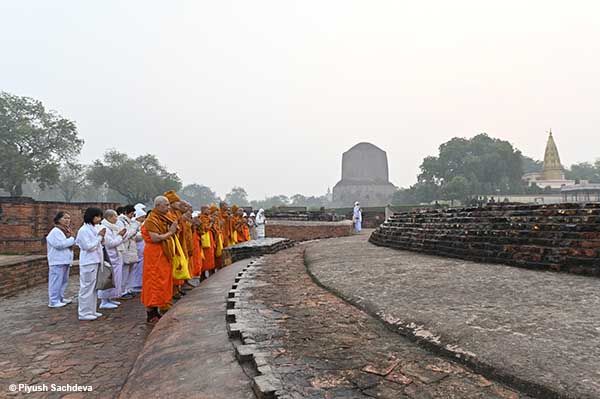 The site mulagandha kuti vihar represented ancienty culture and tradtions of Buddhism. Today its all ruins.
The grand impressive structure dhamek stupa which is 128 feet high and 93 feet in diameter. The site belived where Buddha given his first sermon.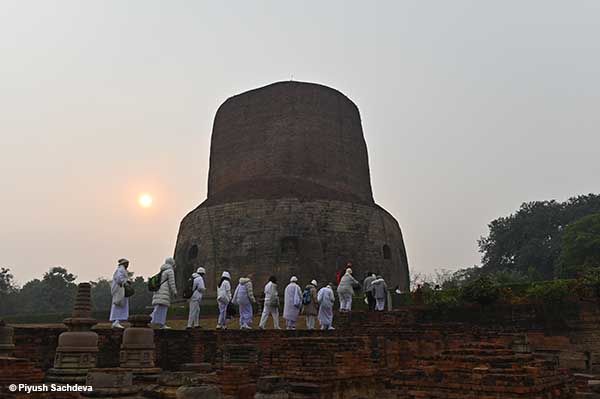 I was following the monks and they sat near Dhamek stupa and they keep on praying which I hardly understood but the environment was peaceful to mind and body which made me to keep on with them till they left the ruins.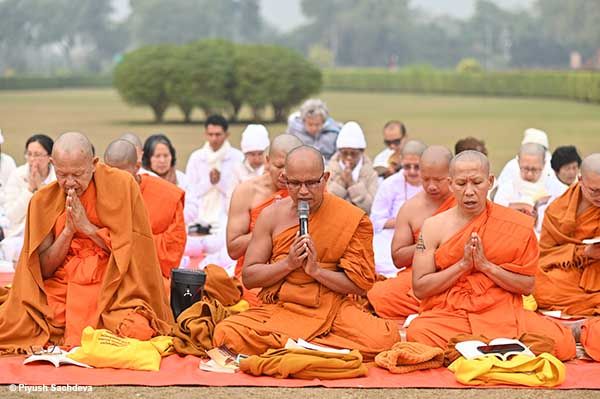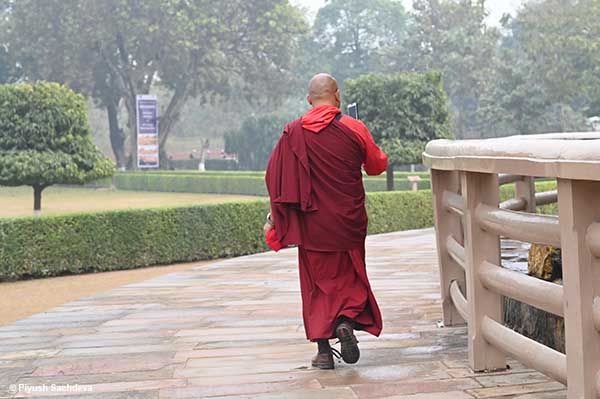 My next destination here was Mulangh kuti vihar temple. It was built by Mahabodhi society of Sri lanka under guidance of Shri Anangarika Dharmpala. This is the site where it is believe that Lord Buddha spent his first rainy season. Temple is beautifully built with well maintained lawn and superb architecture.Step inside the temple to discover beautiful collection of frescoes depecting the life story of lord buddha and gold colored buddha statue and ofcourse devotees keep coming and praying and meditating.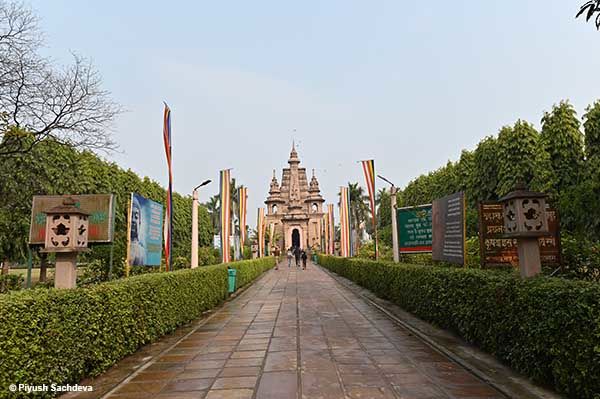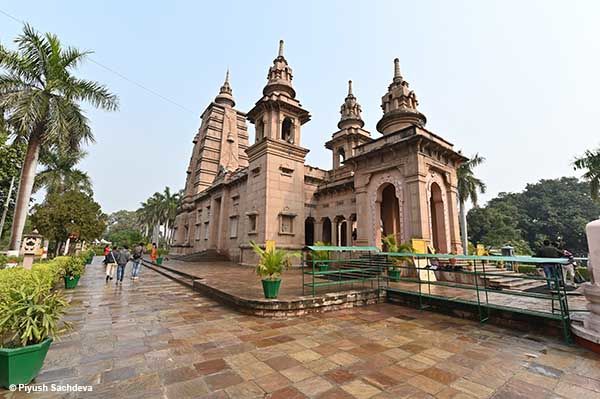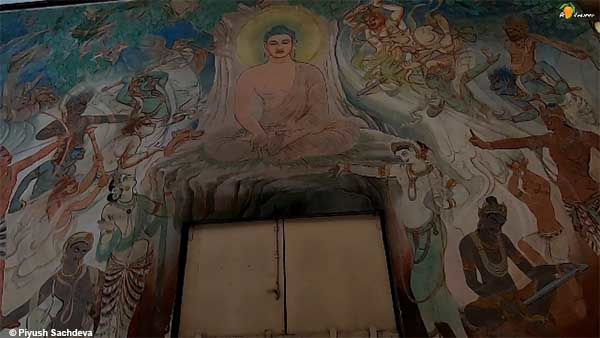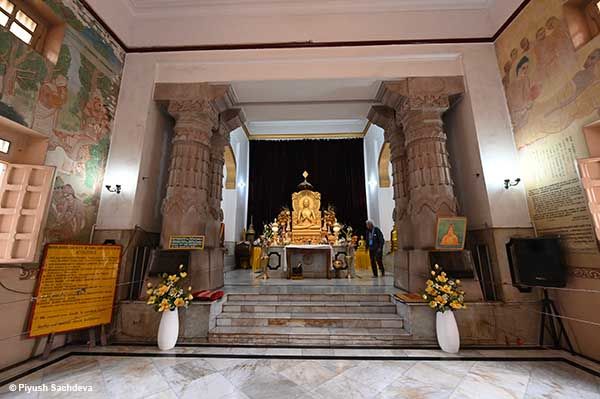 Just beside the temple also see statues showing the story of Buddha giving his first sermon to his 5 disciples and just behind them is maha bodhi tree. It was planted in Sarnath by Sri Devmitta Dharmapala in 1931 by taking branch from real sri Maha bodhi tree in Srilanka.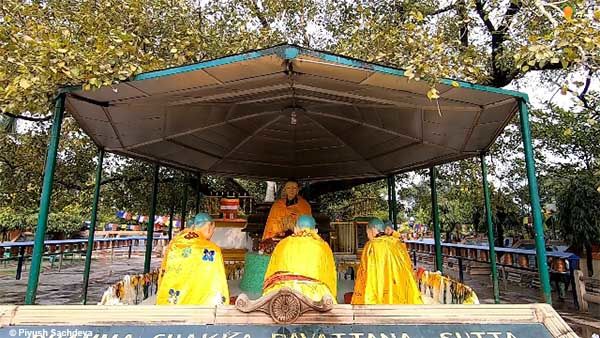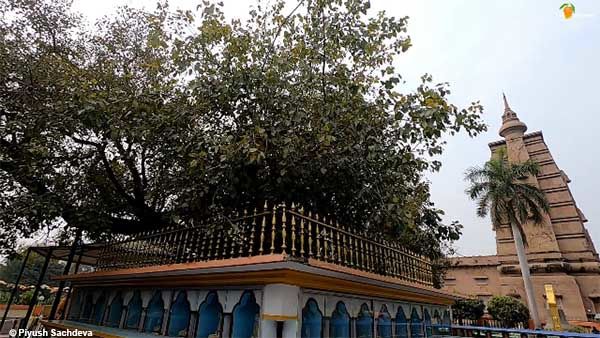 And then I went to see Sarnath Archeological museum which has various ancient objects from Buddhist and Hinduism arts and their diety which was recovered from ruins. Fortunately they had allowed photography inside the museum and I was stunned by seeing one of the beautiful statue of Buddha here. A must visit here if you come to Sarnath.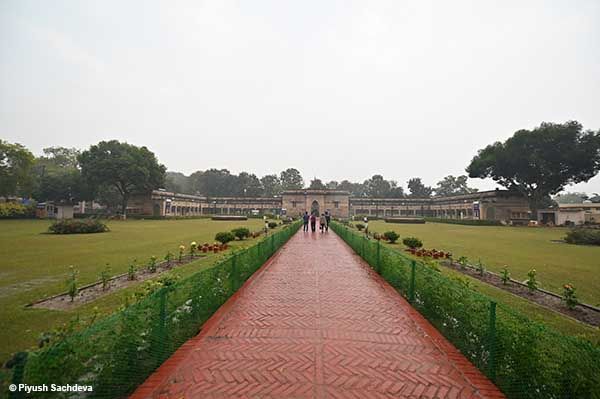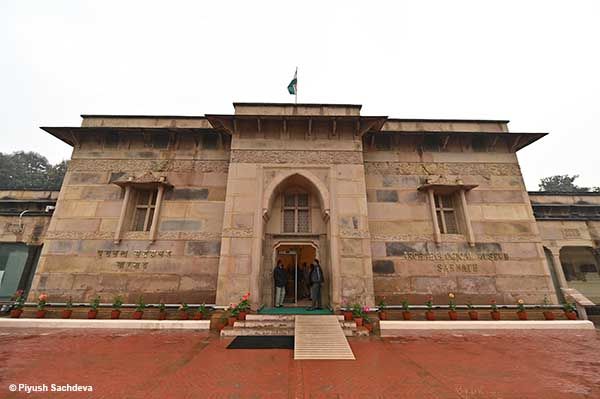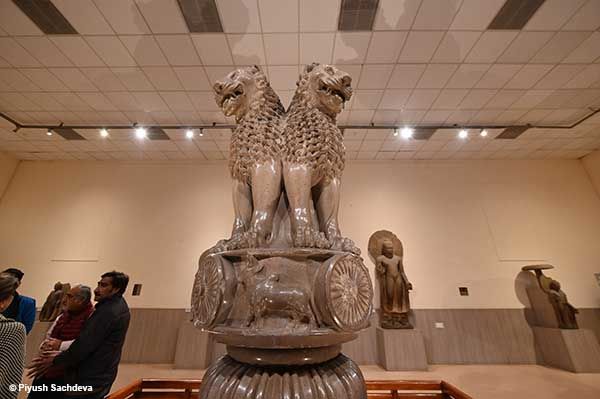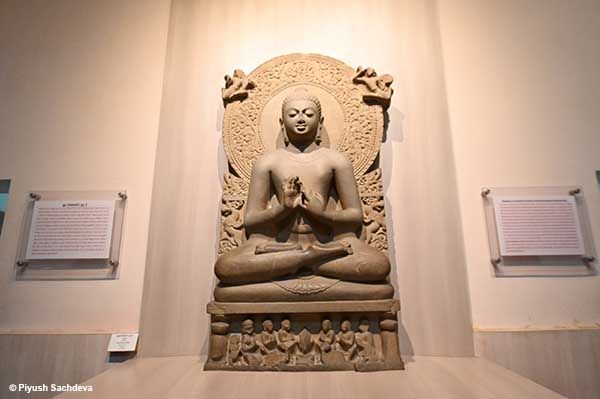 Next I went to see Chaukhandi stupa. It is said that lord Buddha first met his 5 disciples at this place. The tower is built in octognal shape and is covered with well maintained park.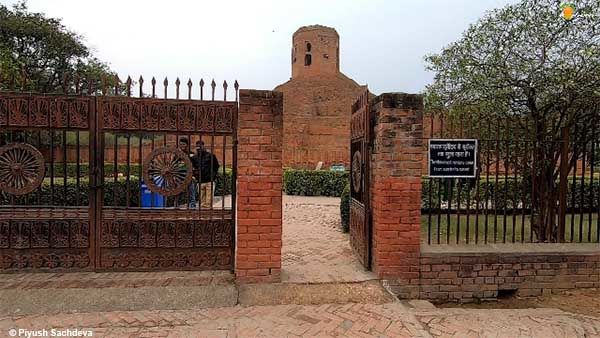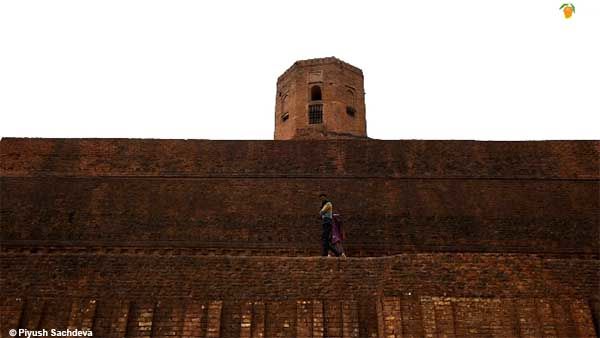 Just near to Chaukhandi stupa there is Wat Thai Sarnath. A big buddha statue is built here of height 80 feet and is considered to be the tallest standing Buddha statue in Sarnath. It took almost 14 years to built with the effort of both India and Thailand. Beside the statue, you can also see the buddha temple, relax in gard, meditate. It is once again a very peaceful place.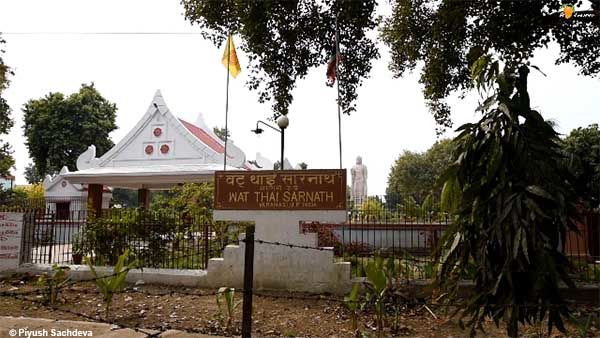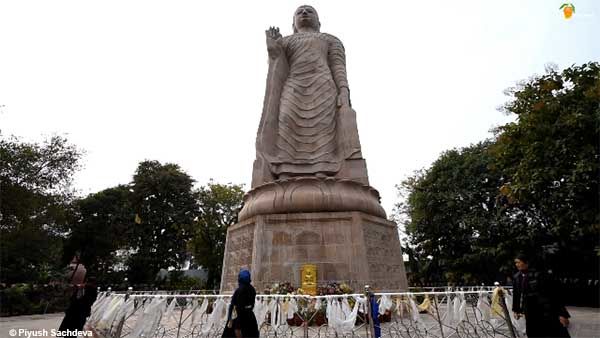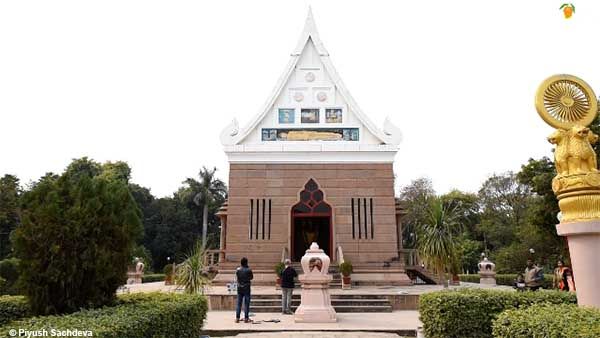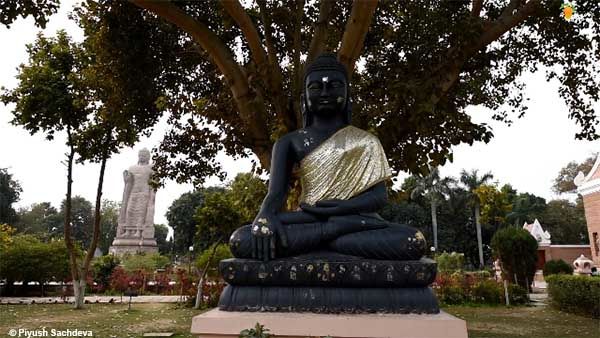 I kept on exploring Sarnath and reached to Sri Digambar jain temple (which just beside dhamek stupa). It is the place where 11th Tirthankar shri Shreyansnatha took birth. It is beautiful temple with lots of paintings on the inner walls and it contains blue colored idol of shri Shreyansnath Bhagwan.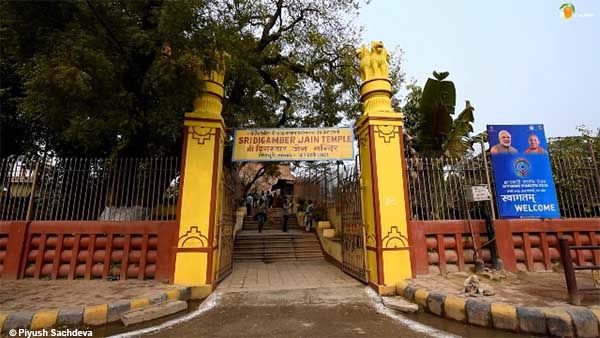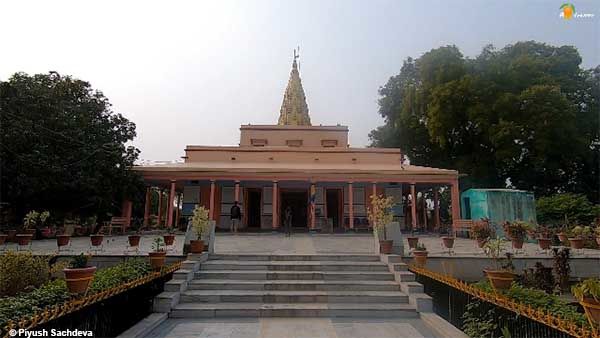 After paying my respect to jain temple, it was the time to see a little more. Sarnath have few more temples & monasteries like Chinese temple, tibetian monastery, mahabodhi society of india where beautiful temples of lord buddha are made.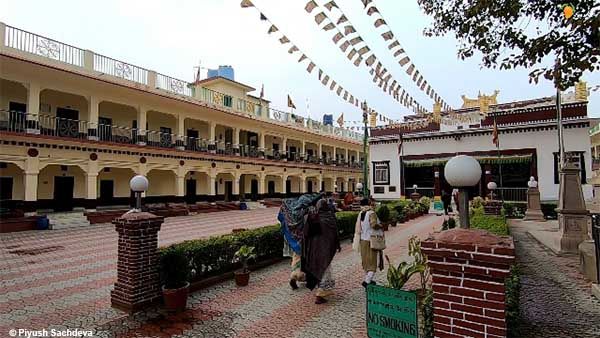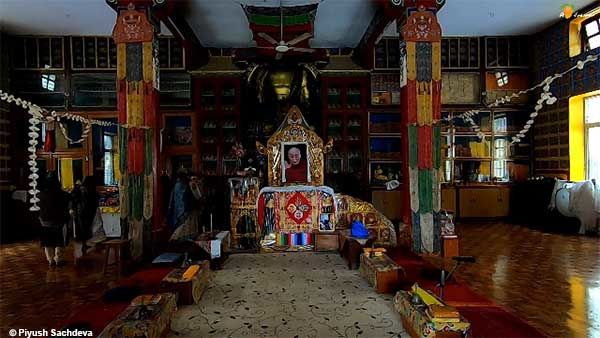 When time passed from morning 7 am to evening 5 pm, I really didnt know. It was a wonderful experience to be here.
If you have any query, please feel free to contact me regarding this place. :) Happy tripping