Ramnagar fort was my last spot to see in Varanasi and my first observation that though the fort is big but not at all in good condition and I don't know why. It was built by kashi Naresh, the then king of Varanasi Raja balwant singh in year 1750.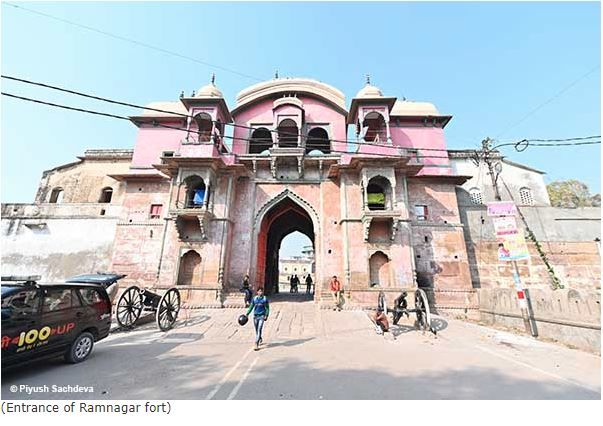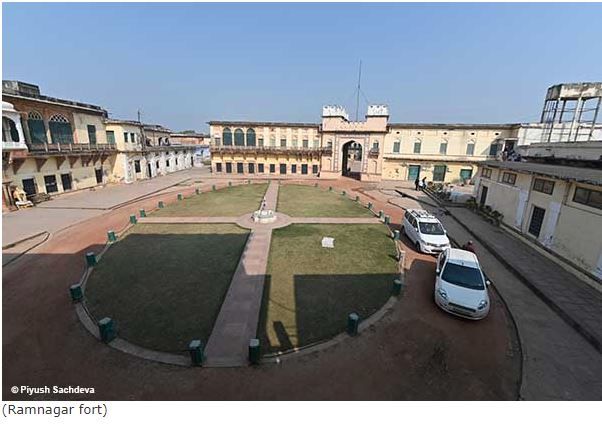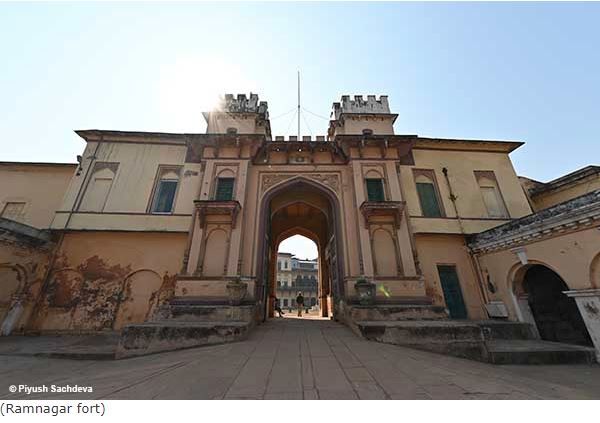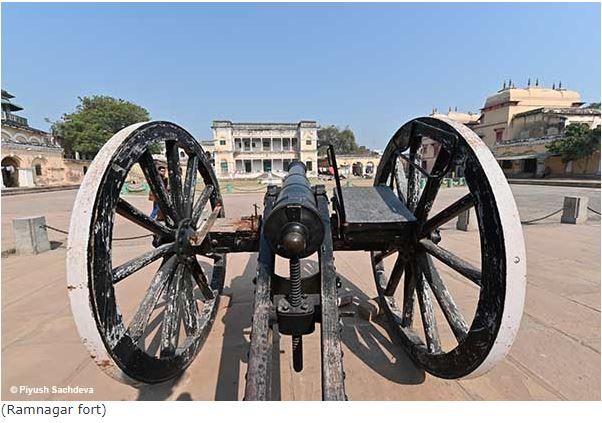 Photography is not allowed inside the musuem of fort which indeed have some good collection. The fort is at the scenic location of the eastern bank of River gange and was built in creamy colored chunar sandstone in typical Mughal style architechure. The most important part of this fort is Guru Ved Vyas temple. This temple is dedicated to Lord Shiva and Ved Vyas. Ved Vyas was the author of the greate epic in world known as Mahabharat. His one of the most respected Guru in Hindu tradition. And according to priest whom I met their, told me that by visiting here, the journey of Varanasi completes.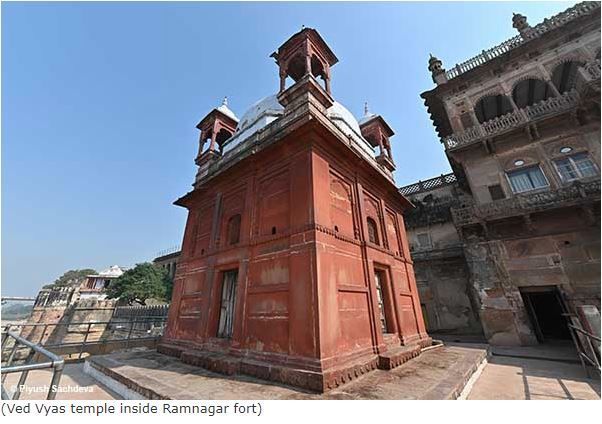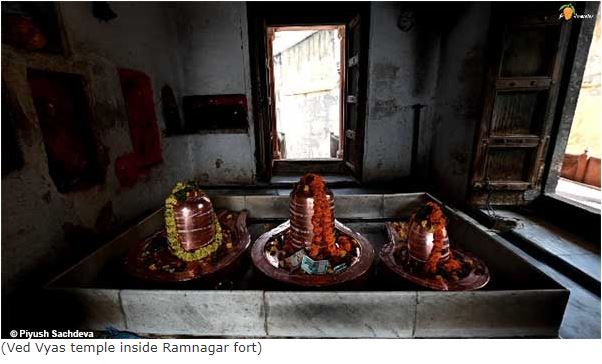 Varanasi is also known for its Silk Saree which are still made by hands in few factories. Shyam once again took to the owner of factory who were into this work from past 120 years (Shri Jagnath of M/s Adarsh Silk Bunkan Sehkari Samiti Ltd.). I had a chat for long time with him, how his great grandfather started the work under guidence of kashi naresh, what difficulty they face and what is the scope of this art. It is their 5th generation who are into this work and they kept getting orders from abroad as well as from Indian big houses like Ambanis and birlas. Let me show you how this work is done (also check the video)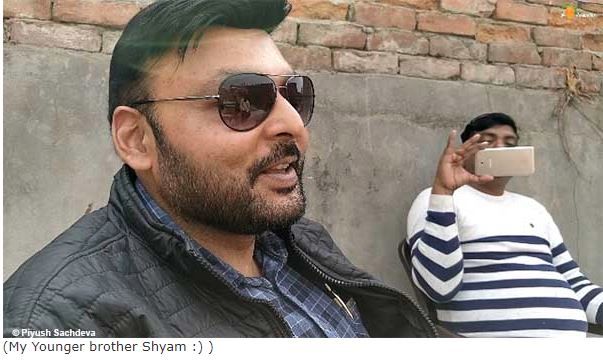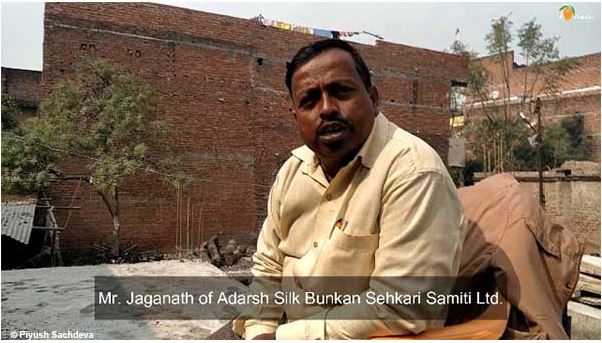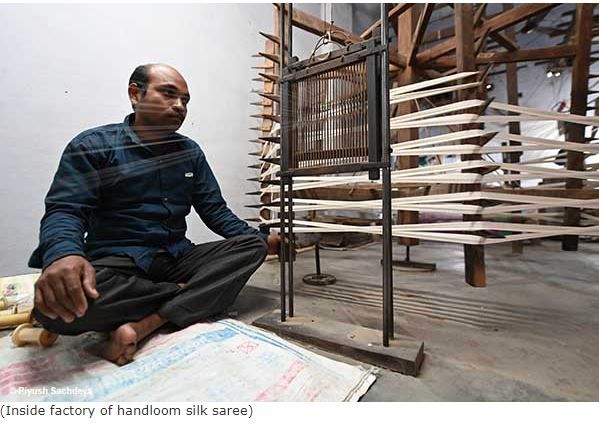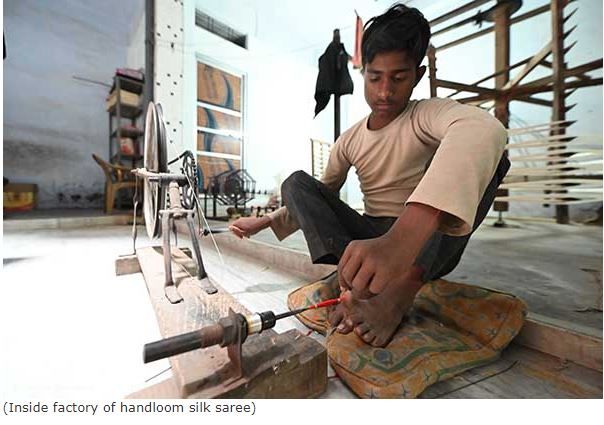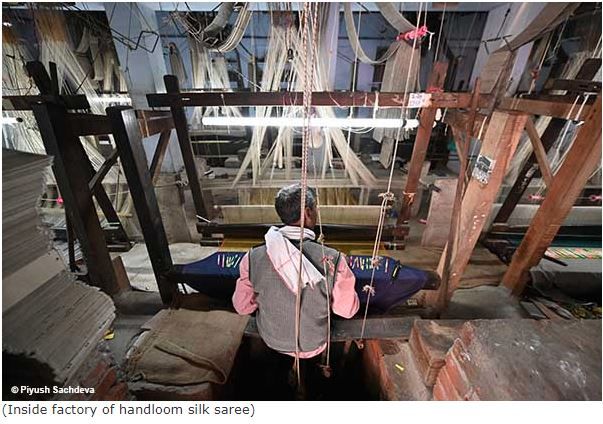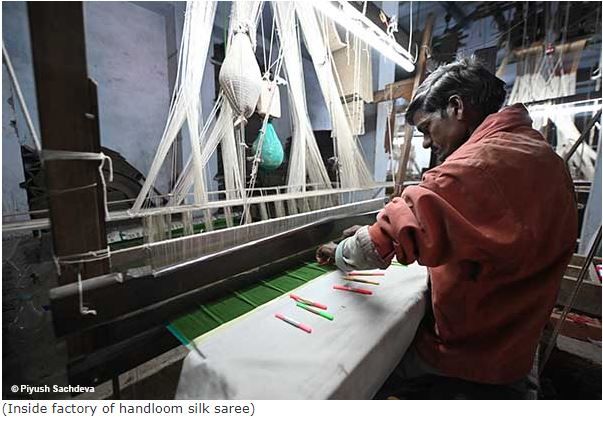 And finally I went to the wholesale showroom of Shyam own big brother who's name is also Mr. Shyam. They had the biggest range of handloom silk saree and my day ended with a purchase of one for my Mom.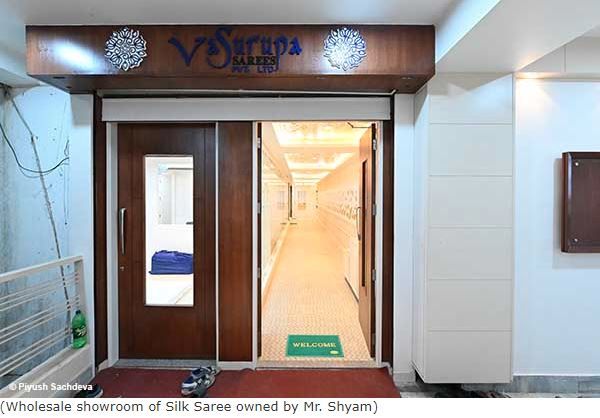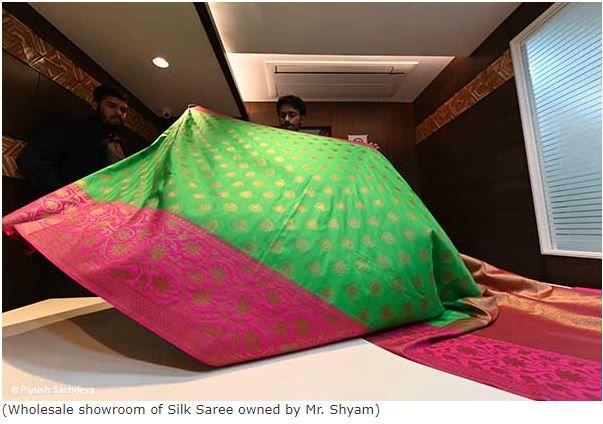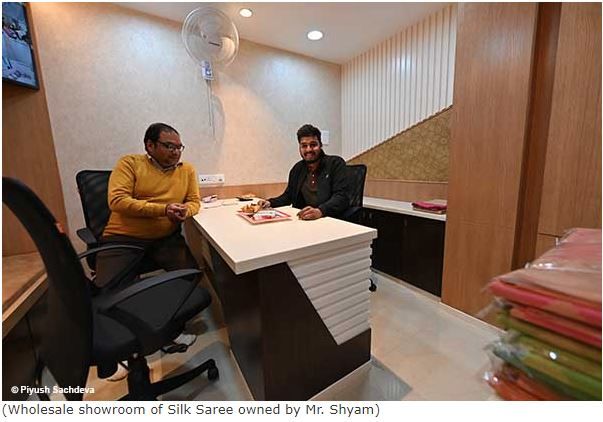 Message - Please don't litter. Make awareness to you fellows too. The more we keep clean our country the more we enjoy it.
Points to note
1.) How to reach Varanasi
Varanasi have national Airport name - Lal bahadur shastri Airport. Varanasi is also well conected via Railways and Roads.
2.) Best time to Visit
Avoid Summer season, like in between April to Mid july. Rest is all good time to visit here.
3.) Best way to see Varanasi
Ola bike, Rikshaw.
4.) What to see in Varanasi
a) Morning and Evening Ganga aarti at Assi ghat and Dashashwamedha ghat respectively.
b) Roam around the ghats,
c) see famous temples in Varanasi
d) Ramnagar fort (ticket - Rs. 50/-)
e) Silk Saree of Varanasi
f) boat ride (charge Rs. 250-400/-)
So this was all about Ramnagar and Silk Sari of Varanasi, see you in my next blog very soon. If you liked the video, than do subscribe the channel and if you have any query, feel free to contact me anytime :)