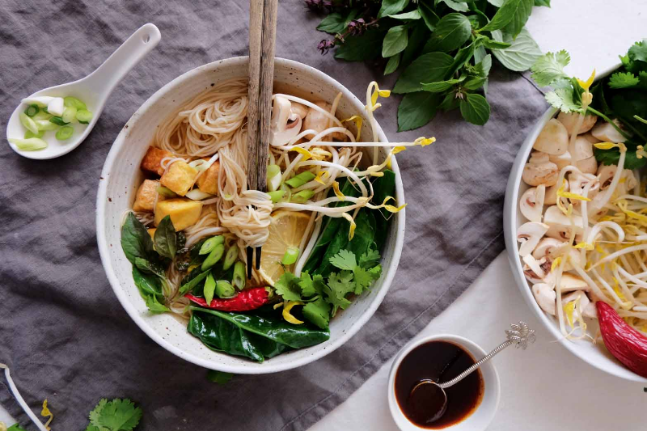 After having lived in Vietnam for over a year, I can say the food here is fresh, flavorsome and exceptionally healthy. However, the words "vegetable" and "vegetarian" are often confused in Vietnam, and even though menus may have a vegetarian section, the dishes listed tend to be along the lines of spinach with beef, cabbage with chicken and so on. Even without the added meat, the vegetables are often cooked with fish sauce or shrimp paste.
Vietnam can be daunting for vegetarians especially in the northern part - not because one can't get meat-free dishes, but because one may not be able to communicate the same. To notify any vendor of your dietary habits, use this phrase:
"Tôi ăn chay" I eat vegetarian food. And, watch the magic happen.
1. Bánh Xèo (Vietnamese Crêpes)
The first vegetarian dish that I tried and I can't explain how delicious they are. Crispy, coconut-y rice flour pancakes stuffed with deliciously crunchy raw veggies and fresh herbs served along with the typical sweet, sour, spicy, salty dipping sauce.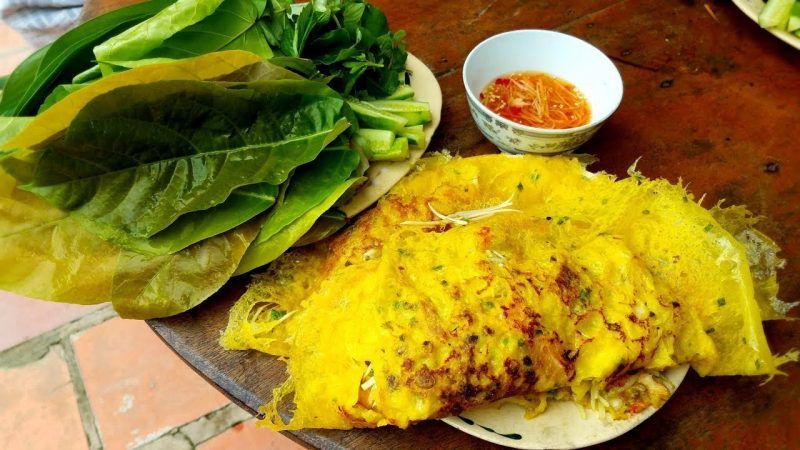 2. Bánh mì chay
No trip to Vietnam would be complete without a decent bánh mì — a Viet/French fusion style baguette sandwich. Finding one that isn't packed full of pork belly and pâté is a challenge, but vegetarian versions are available.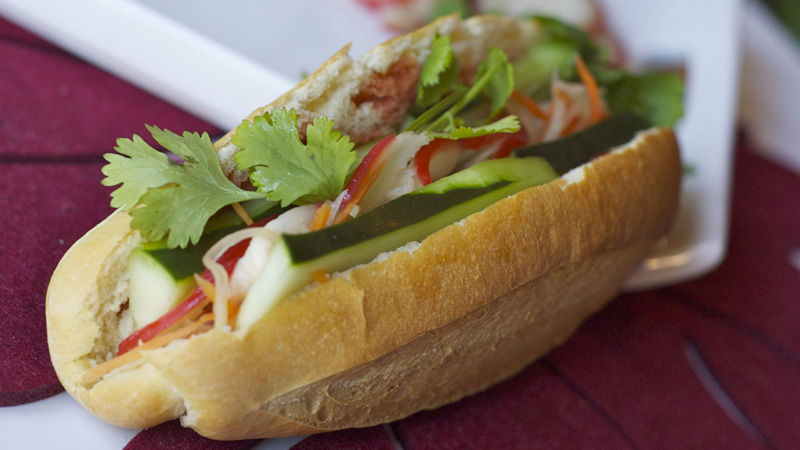 3. Rau muống xào tỏi
Stir-fried spinach (known as morning glory) with diced garlic usually ordered as an appetizer.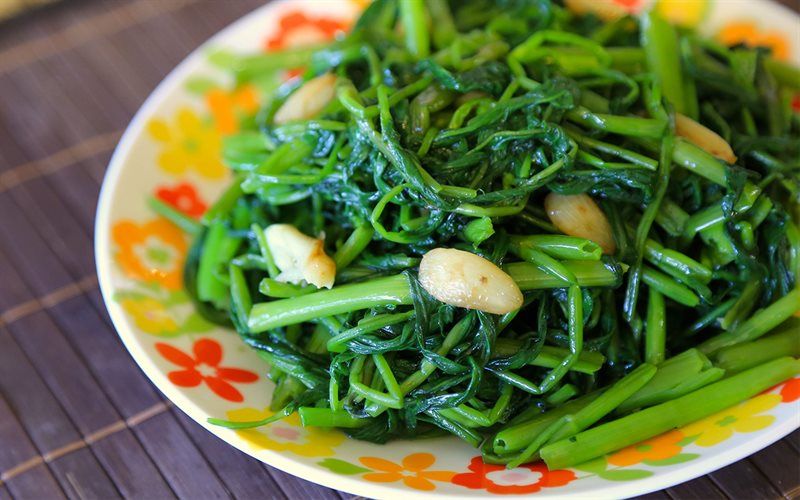 4. Pho Chay
Vietnam's national and most famous dish is Pho, and it would be a real shame to come to Vietnam without trying it, so make an effort to get a vegetarian Pho, called Pho Chay, with no meat broth.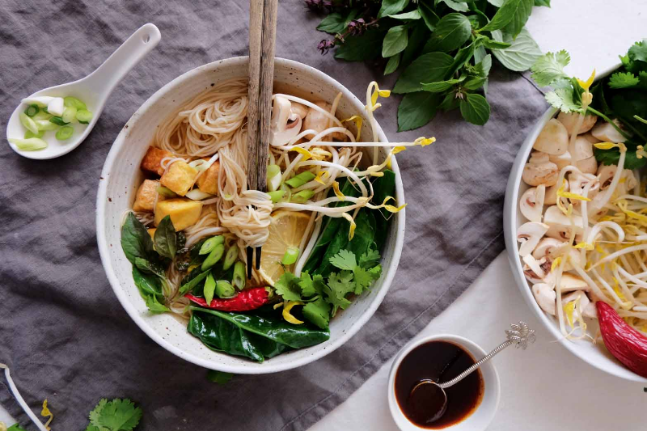 5. Nộm Hoa chuối
Savory, zesty and scrumptious banana flower salad with a squeeze of lime and a handful of chili.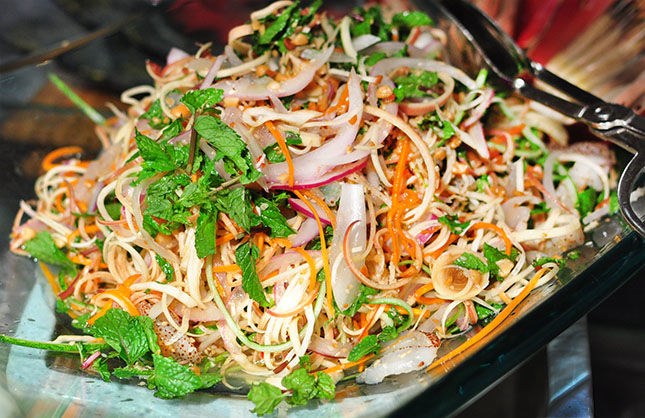 6. Xôi Bắp
Translating to flung corn, commonly eaten for breakfast. Made out of sweet sticky rice mixed with boiled corn and topped with green mung beans, sugar, and fried onions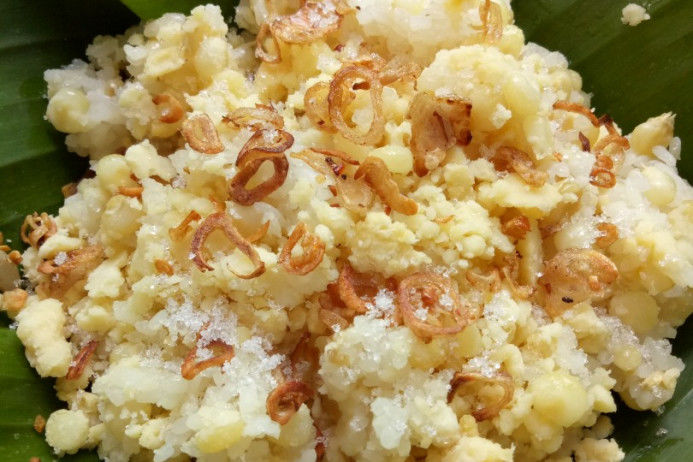 7. Nộm đu đủ
A crunchy and fresh Vietnamese salad, made with thinly sliced green papaya, carrots, loads of peanuts, sesame seeds, basil, and coriander. It's then covered in a sweet-and-sour dressing of honey and rice vinegar.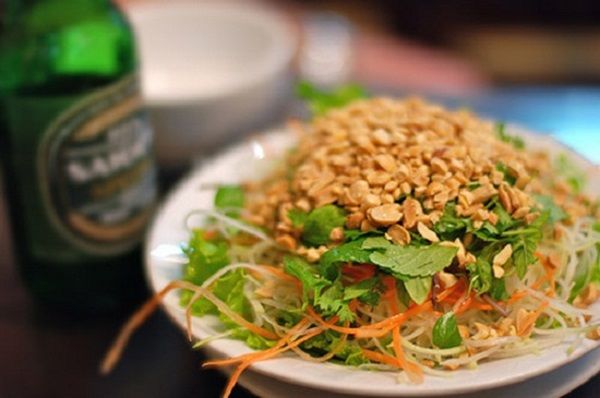 8. Đậu sốt cà Chua.
Fried golden tofu, bathed in creamy tomato sauce and garnished with green onion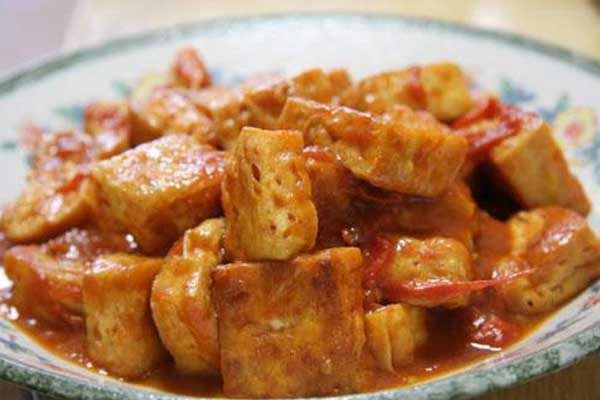 9. Bánh cuốn chay
This dish is very similar to a crepe. It is made from a rice flour batter, which is spread into a large, thin sheet and stuffed with a variety of ingredients.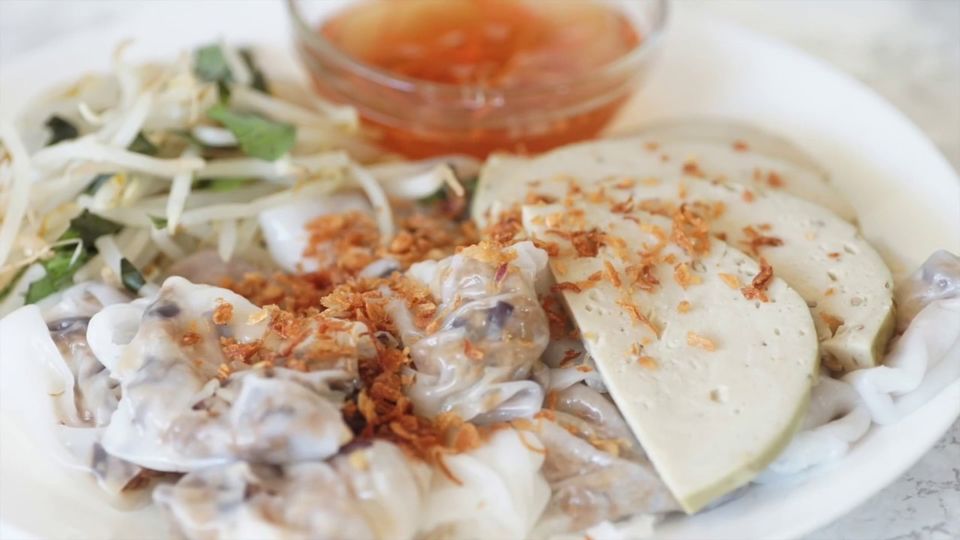 10. Chè
"Chè" is a general Vietnamese word to describe any traditional Vietnamese sweet beverage, which is usually available in the form of pudding, or as an everyday drink. It tends to incorporate fruit, vegetables, beans, seeds, glutinous rice, and tapioca powder and is often topped with coconut milk. May not be the most appealing to look at but Vietnamese populace seems to be addicted to it.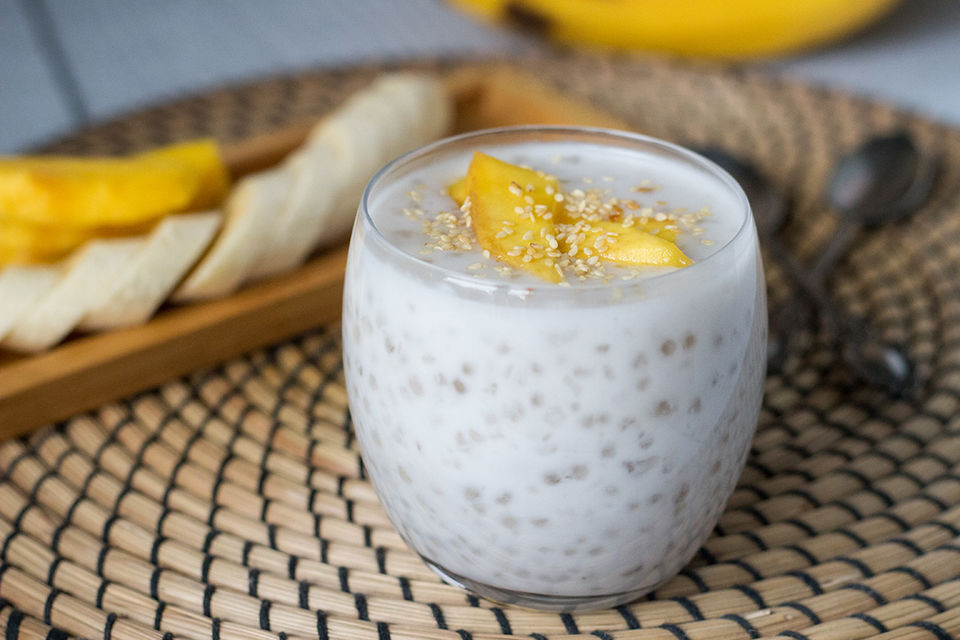 From avant-garde eateries to cafes down the quiet alleyways, you'll find meals that run a wide range in Vietnam. And unlike other countries where vegetarianism is more of a fad and therefore more costly, eating a fantastic meal won't break the bank.
Important tip - To opt out of meat in your sandwich or noodles by saying, "không thịt" -- no meat.
Photography Credits
Shilpa Srinivas @flohwithme
Rice field Restaurant @ricefield