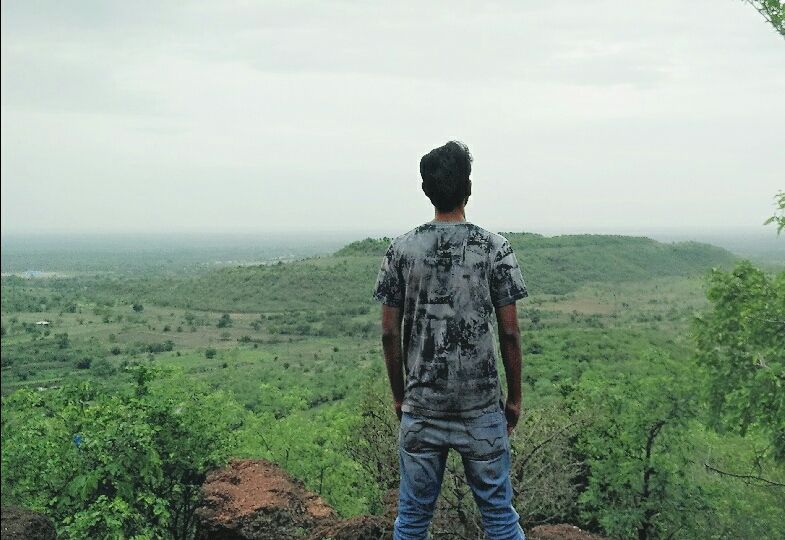 The post semester vacation got a little monotonous and dull due to late beginning of the hols. Unable to find something to kill time, suddenly got an interesting idea. Thought came to my mind, "why not spend some time in nature's lap, away from the boredom of lazy holidays. Let's go to a very close to my heart- Hill station not very far from Hyderabad, the city where a great part of my life was spent.
It was 6:30 when I finally reached Secundrabad Railway station. The weather was perfect, cool and fresh after night's rain. I checked into one of my familiar hotels (memories of my intermediate student life in Hyderabad).
Here I freshened up and had a great breakfast and again started for the railway station to check for trains to vikarabad.
The 'Palnadu Express' started for here at around 10:30am and took me to Vikarabad Junction in about 2hrs. There I was received by Mahathi, my closest friend from my college (she lives there). At her home I rested for some time met her very friendly and interesting family (joint families are always fun), Aunty (her mother) cooked great lunch.
After hearty lunch we finally started for The Ananthagiri Hills, about 6km from her place, thanks to her car.
We both reached the 'Anantha Padmanabha Temple'. This is an old temple (really unable to recall the period - apologies) surrounded by lush greenery of forest. After visiting the Lord, we decided to explore and trek through the woods. Near the temple also exist a pool, also called as 'Kund' in proper hindi ('Kundam' - telugu) where it's believed that washes a lot of our sins. Don't know about the sins but obviously gives a great pleasure to the eyes.
After the temple we drove uphill to many view points on the top of the 'ananthagiri hill', got splendid views of the place around and nature, as usual, never disappoints.
After spending great time praising the beauty of the nature and talking beautiful things, we both decided to drive back to the town. After biding adeus to her and her family I took a train to Secunderabad and checked in my hotel room for some rest.
I was very lucky to have such a great companion and travel partner with me. I didn't have to care for food and transport there. Mother Nature combined with Best companion gave a great treat along with the constant romance oozing from the nature and partner.
About 70-75km from Hyderabad.
Great treat for nature lovers.
Monsoon and winter are best time to visit.
Transit- Best option is to rent a motorcycle for lone travellers.
Hiring cab is also comfortable and convenient from Hyderabad.
Public transport include trains from Nampally and Secundrabad railway stations.
Bus services available from MGBS (Mahatma Gandhi Bus Station, Hyderabad)
No proper lodging in Vikarabad town except a resort at Ananthagiri Hills.
Better to stay in Hyderabad or Secundrabad taking a day to visit this place.