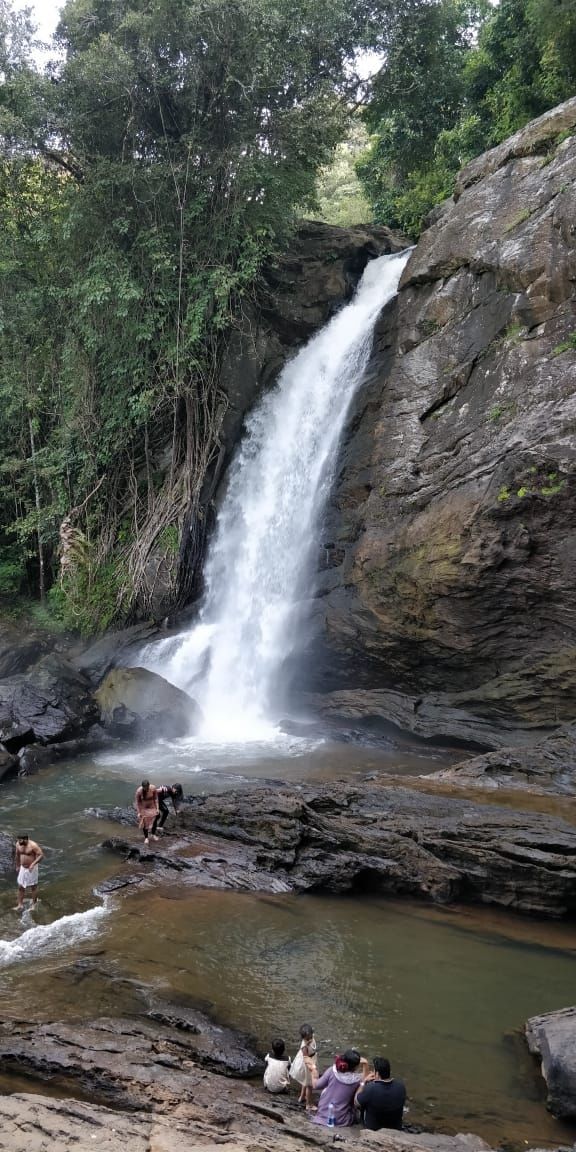 Although it was an Educational trip, we, along with our professors, skipped 2 days spare in the planning, for watching Kerala's at least one spot. Our travel agent choose it to be the mesmerizing "Soochipara waterfall".
We started our journey from Banglore which is around 300kms from our destination wayanad. It was an amazing journey by luxury bus of 30 us, singing (almost shouting) for around 6-7 hrs. We took a holt @ a local roadside dhaba, had lots of food, recharged our energies and moved on with our innocent voices towards the destination.
Not only the destination, but the journey is also very wonderful. While crossing the Karnataka-kerala border, u will pass through the jungle. We saw a club of Elephants crossing the road. (Those were the only few silent minutes in the bus.) Watching the at coconut trees talking to clouds, people eating rassam-chawal at the local dhaba, buttery smooth roads and company of friends made this long journey a quality time.
We reached to our pre-booked resort Le Coffee. Had tea (as it was included in the hotel amount) and dinner. After dinner, we got all ready for the camp-fire and DJ night. All of us danced like crazy people round the fire on the beats of DJ untill 10pm. Tired by singing and dancing we all made a merry-go-round to the fire and started playing antakshari and many lil games. The night literally ended at 2am next day and we all went to sleep...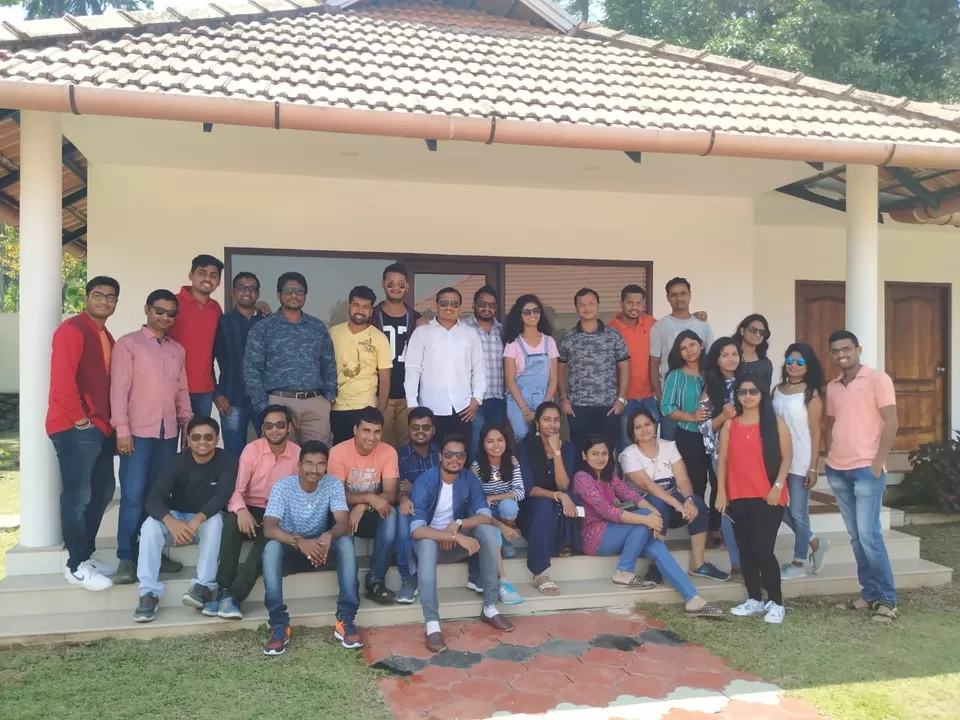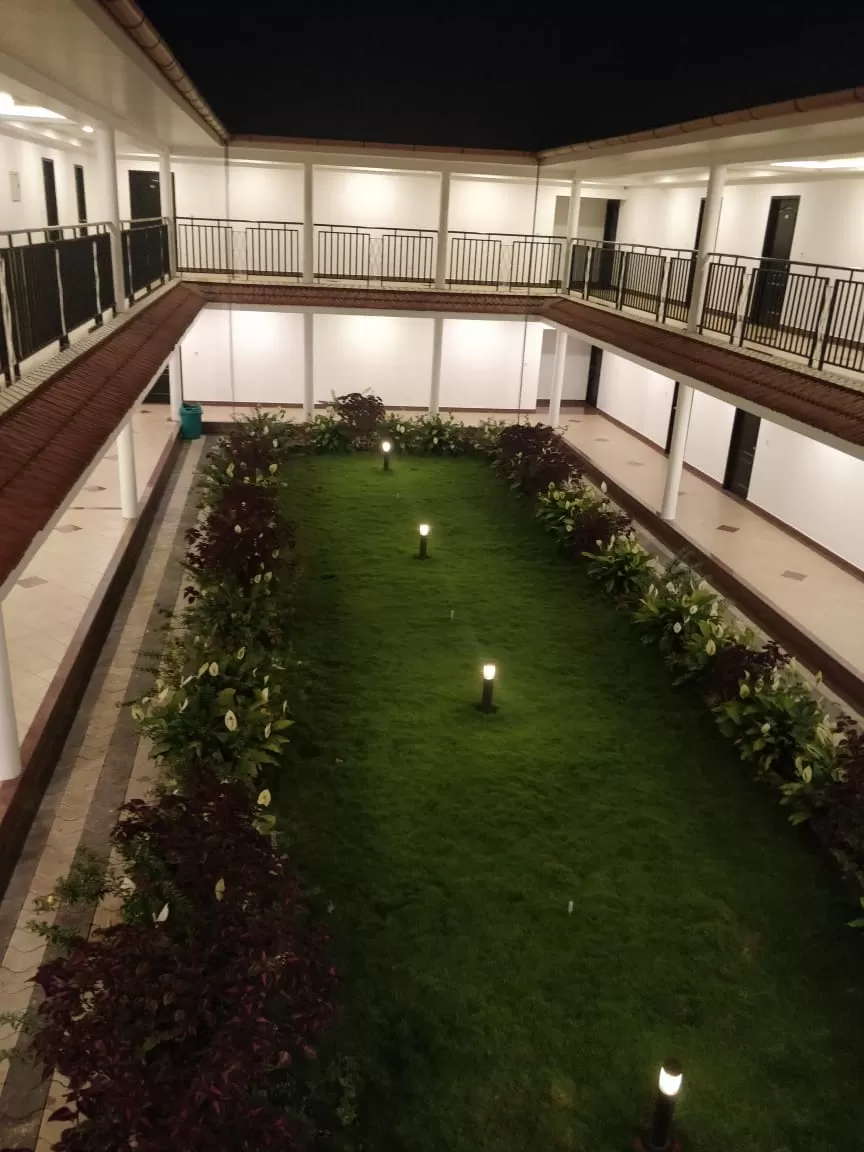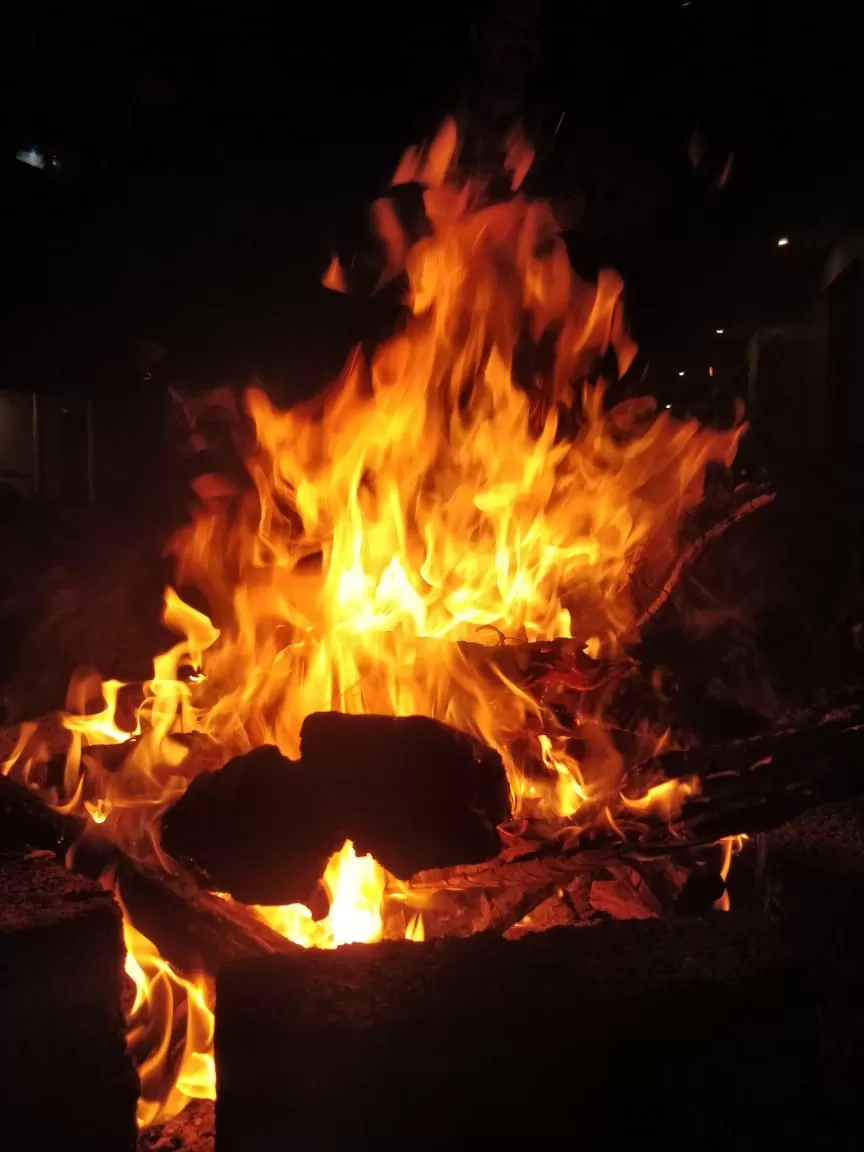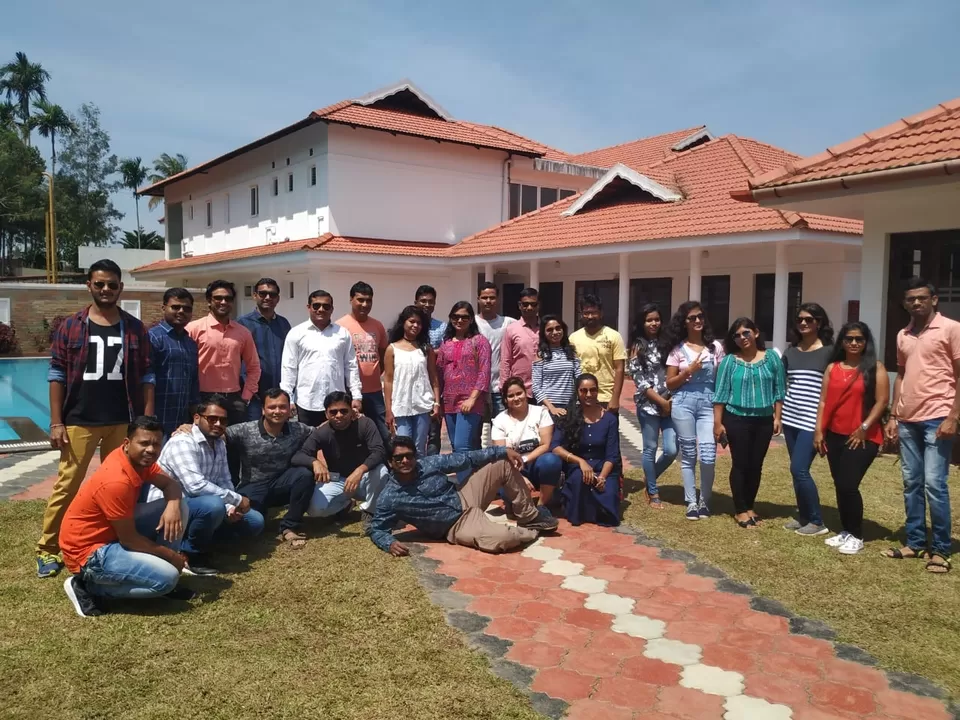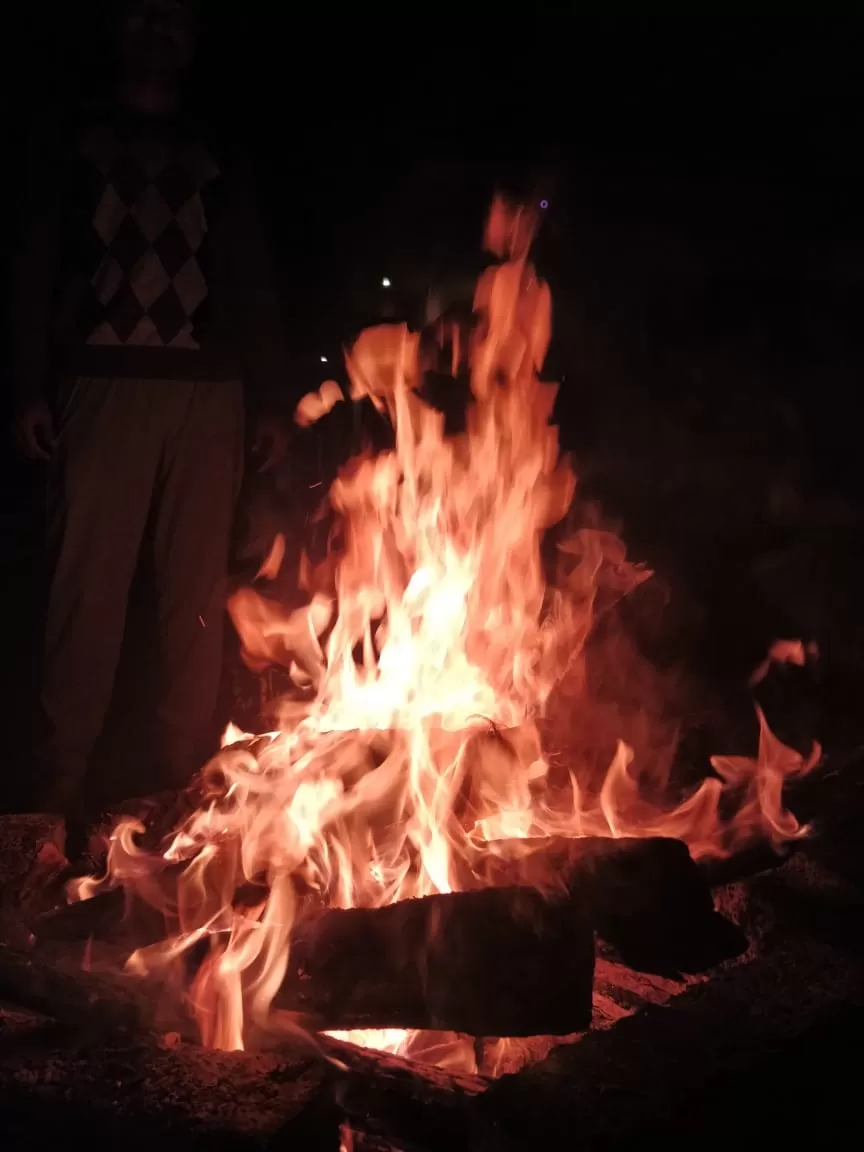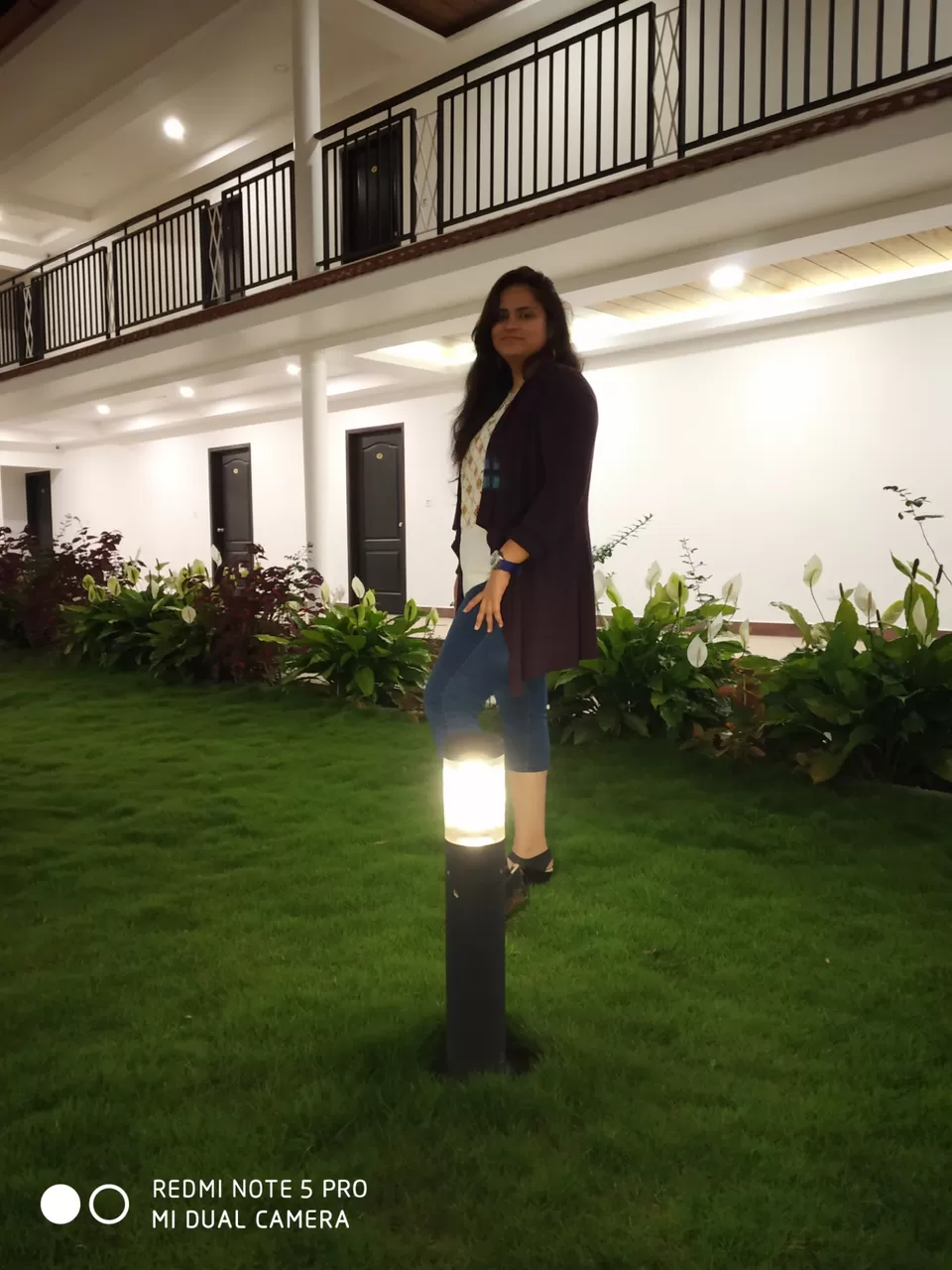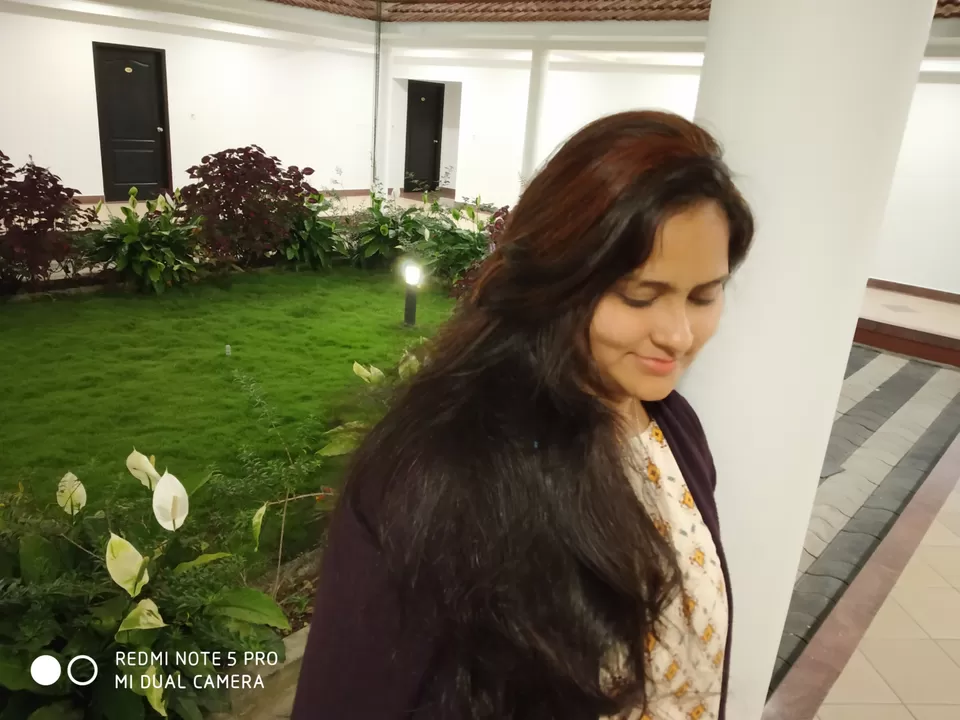 As decided before night, everyone jumped in to the swimming pool the next day morning. Had lots of fun playing with water like a kiddo. Freshed there after, had full breakfast and started our journey towards the waterfall.
Bus reached upto almost the location. Its just a km trek from there which becomes amazing as u constantly hear the sound of water falling from the height. This music recharges you. Those beats bits everything.. the dj beats, our bus song, chaos all lost with its rethem... The greenery does the rest of the magic... Though this was second waterfall I saw in Kerala, it was the first one under which we found ourselves taking shower. Minimising the age and gender gap, we all had lots of water sports in there. The water level exact below the fall is a bit high but a lil infront of it is skin deep. After listening to the zeal of waterfall for about 3 straight hours, we came back near to our bus and had lots of Maggie. This was like cherry on the cake. People had fish and egg too.
Changing our clothes we moved over to another industrial visit in Tamilnadu with lots of droplets of memories still wet in our mind...