The Usual-Boring Part :
Started off from Ranchi, 7 people in1 XUV 500, on 28th Afternoon driving via Bihar to Darjeeling. Took the wrong route and it took us 2 days to reach Darjeeling. On the way we stayed in a colleague's home in Asansol for 1 night and we had to spend the other night in our car itself coz we reached too late to get a room anywhere and we were 2-3 hours far from Darjeeling. Reached Darjeeling early morning on 30th and slept around 2-3 hours in a cozy hotel. After a homely meal around 11 in the morning, we left for day tour in Darjeeling which included the Darjeeling station, Tea Garden, Zoo, Mountaineering Museum and the usual Mall Road. Returned hotel and then some gupshup over drinks and parceled food from a local restaurant.
The Unusual- Interesting Part-
After one and a half day tour all around Darjeeling, we headed towards Kurseong in search of a hidden place with a cosy homestay. Driving uphill through the zig zag roads and hairpin bends, we were all spellbound by the nature's beauty, light showers and heavy clusters of fog passing by.
We stopped by two to three homestays on the way looking for our "secluded stay" but to our luck, we didn't find one even after crossing Kurseong. The 'google baba' suggested us to try the very famous Diki's Homestay at some place called Bagora, which was at even more higher altitude. On the way we stopped and asked few people to check whether we are on the correct route or not coz we can't trust 'google baba' everytime and specially when you are in the woods and you have only few hours to get a place to stay before it gets dark. Most of the people we talked to, made us worry even more and the last guy we encountered was no different except that he was "too high" ;;).
We drove ahead trusting 'google baba' which said approx 11 Km uphill along the forest area and finally, to our relief, found a little crowd and an army area. "Diki's Homestay" finally a sign board along with other sign boards on the road and then we all recalled that "too high" guy  was trying to tell us the correct location which was these sign boards. All smiling faces, in the hope of getting a place to stay, came to an end when we got to know that they don't have rooms available.
It was around 5 pm and in the woods it seemed 6 with foggy and dark weather. We went back on the road  looking at the road ahead which was dividing into four different roads with sign boards and we called on every number on those boards which said homestay or rooms available. Forgot to mention, network was another issue there. Somehow we were able to contact one person with available rooms and he explained us his location which was along one of the divided roads. Moving ahead in denser and darker jungle now with only one phone with network, we forgot our worries for few moments as we encountered the huge pine trees along our route and beautiful foggy road ahead. Worries came back when google showed no road ahead and it yelled " take a u-turn" and by that time it was 5.30 pm. My conscience was very positive and I was hoping that we are heading to a very beautiful place but at the same time a little bit of negative thoughts were also emerging as we moved ahead. The phone in the network rang... "Kaha pahoche aplog?" (Where did you guys reach?), asked the man who was waiting for us to arrive. We told him that google says no road ahead and we think we are on wrong route, but to our relief he said you are on correct one.. move ahead and you will find two houses on the either side of the road and thats where you have to stop. Road filled with fog and with fog lights on, we moved ahead in the almost dark jungle and found the place. FINALLY :D ;D.
We parked our car and while moving upstairs towards our room, we looked around and were stunned by the beauty which surrounded us. A building in the middle of a tea-estate, "Mahaldhiram" as they mentioned. It was the top of the terrain and because of fog we could just see the tea- estate but as the fog cleared after few hours, from the south facing balcony of our resort we could clearly see glittering lights of Siliguri town and Mahananda river down the hill, so far yet so close. Exhausted, all of us, yet energized by the beauty of nature. After dinner and gupp-shupp, I sat in the balcony till midnight watching the City with lights and witnessing rain and fogs passing by... feeling relaxed and amazed.
Next morning we woke up to a clearer sky and to our surprise, we had and amazing view of Kanchenjunga Range from the north side balcony of the resort. Perfect Morning. What a place it was!!!
I want everyone reading this to have the experience of this amazing place and if you see the route from Kurseong to Diki's Homestay to Mahaldhiram on google map, it will show a different route. I would suggest you to travel through the route we took and ditch google baba after Diki's place. The place is called "Mahaldiram Tea Garden Retreat Salamander Jungle Camp".
Although photographs cannot actually explain to the fullest the true beauty we encountered, yet I am uploading it for an idea of what it looks and feels like.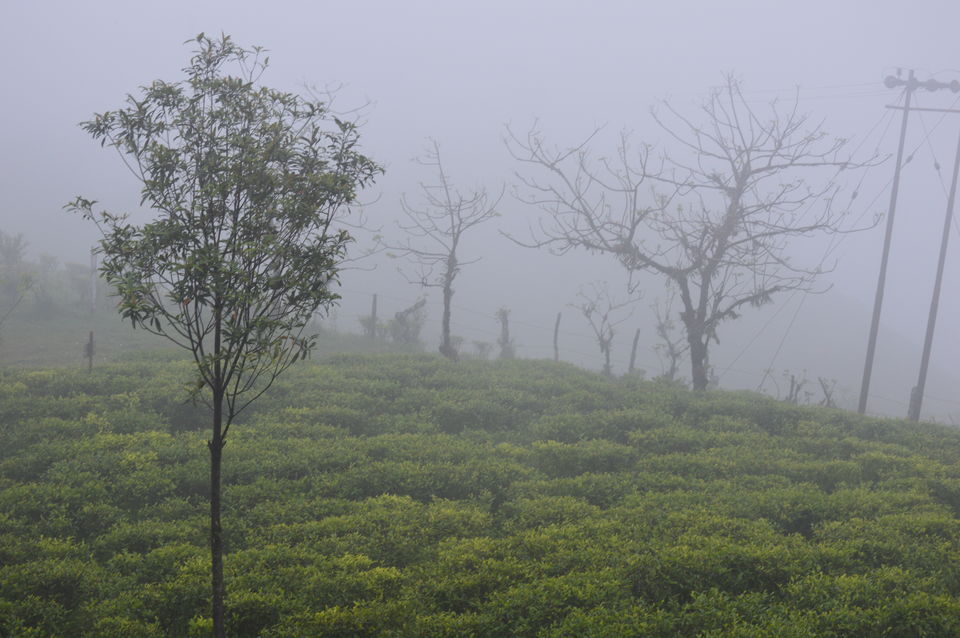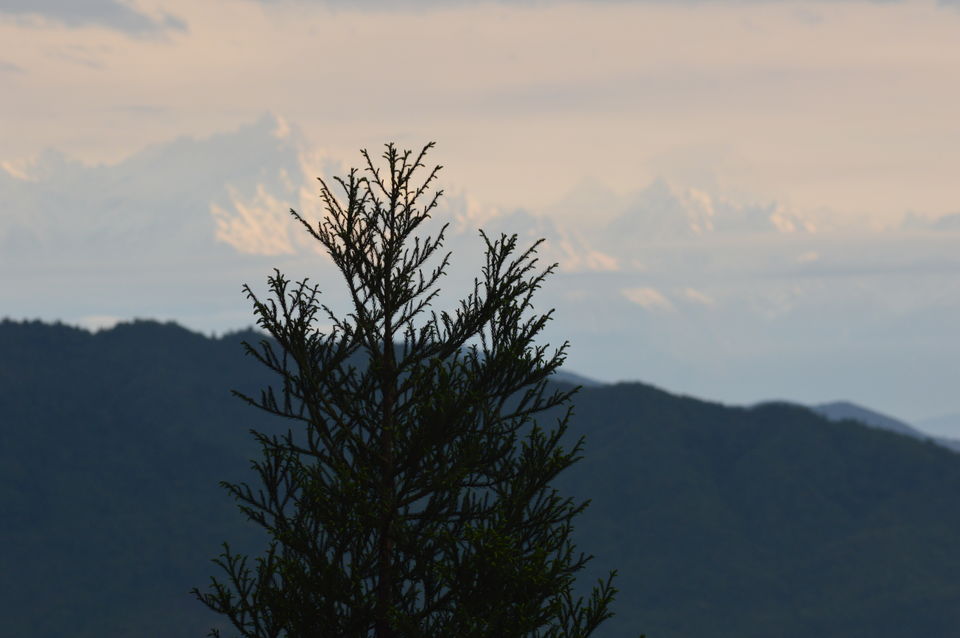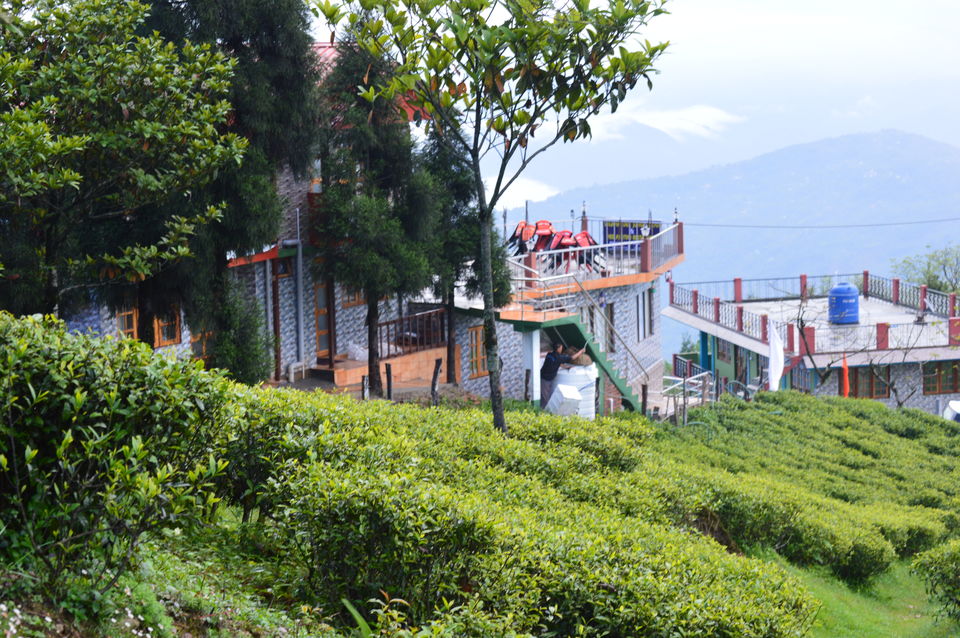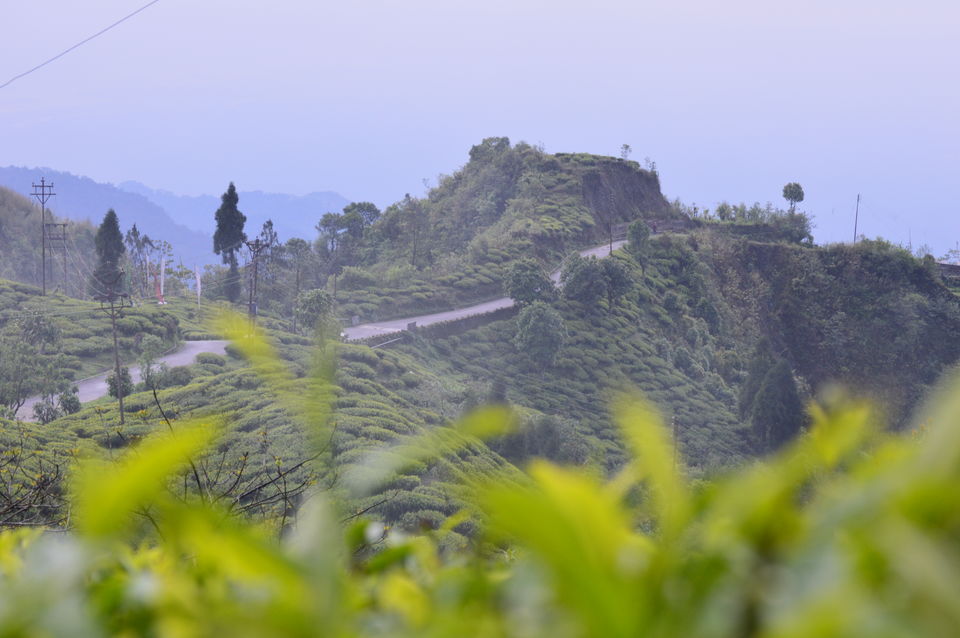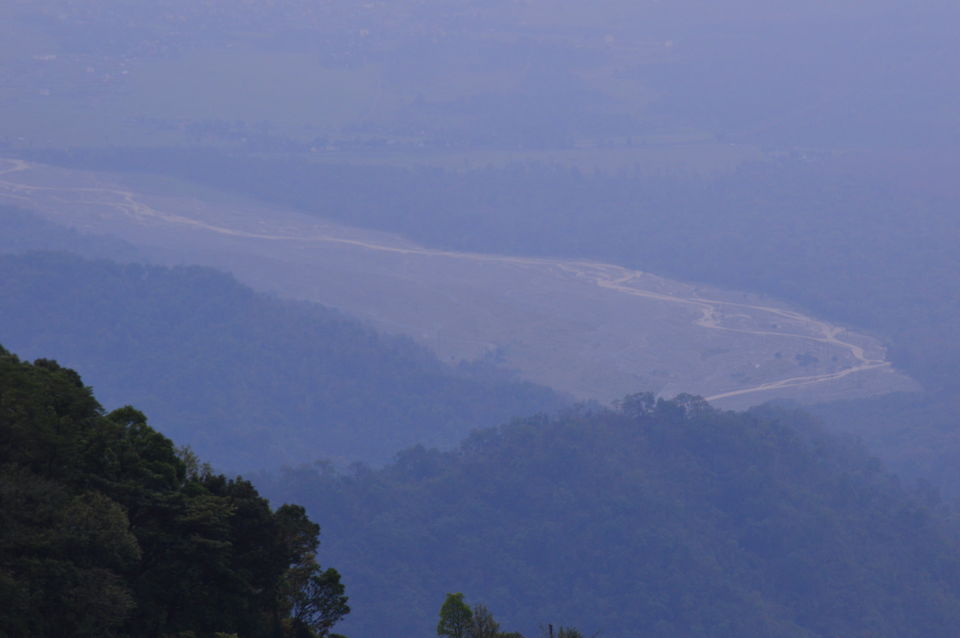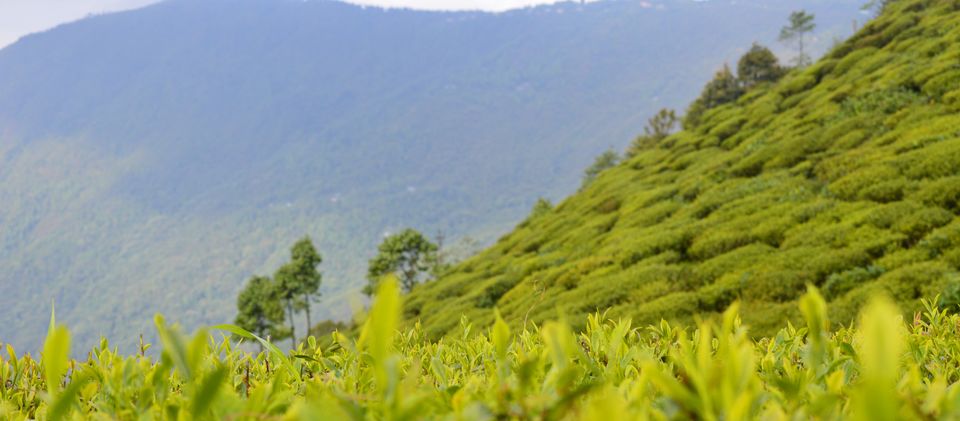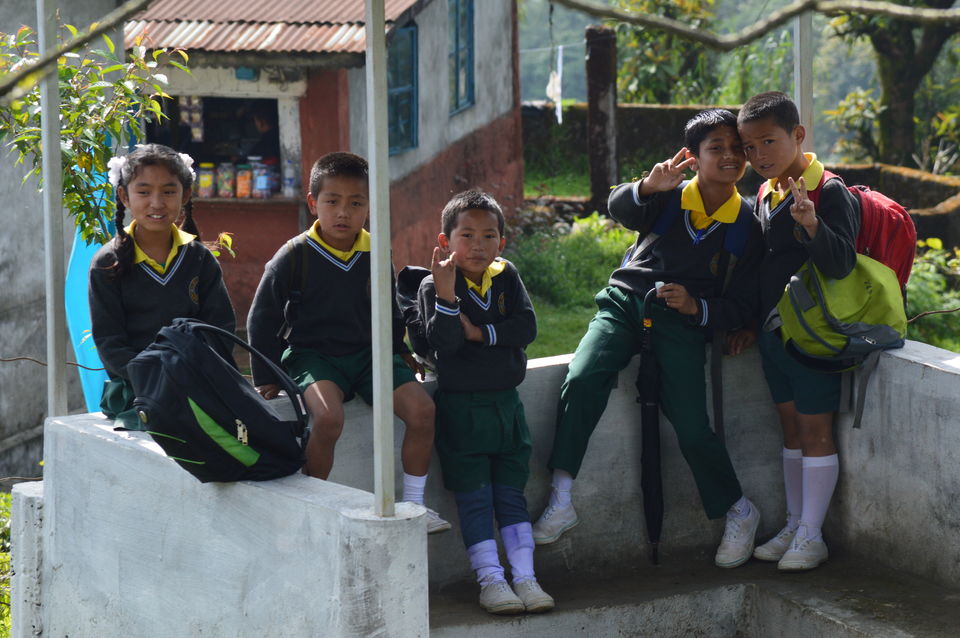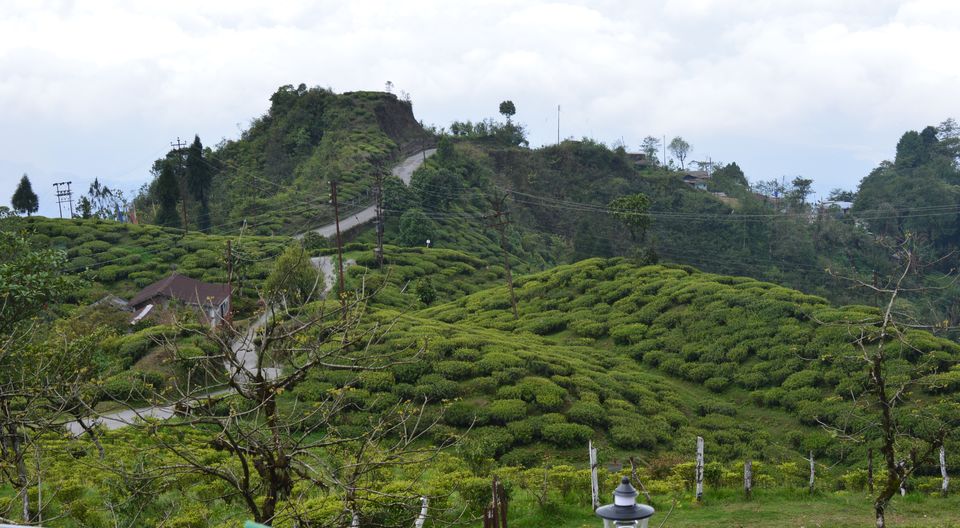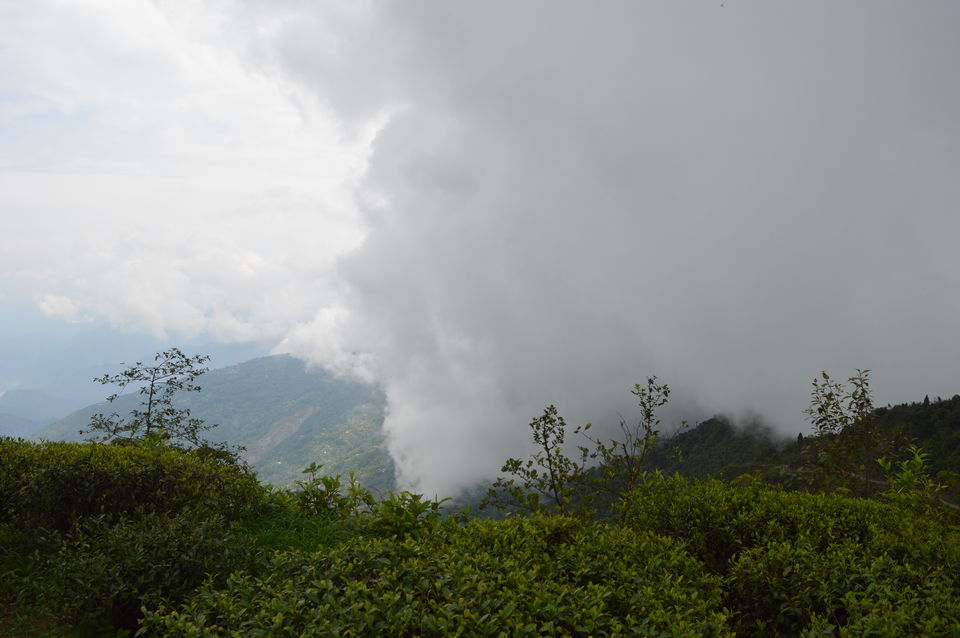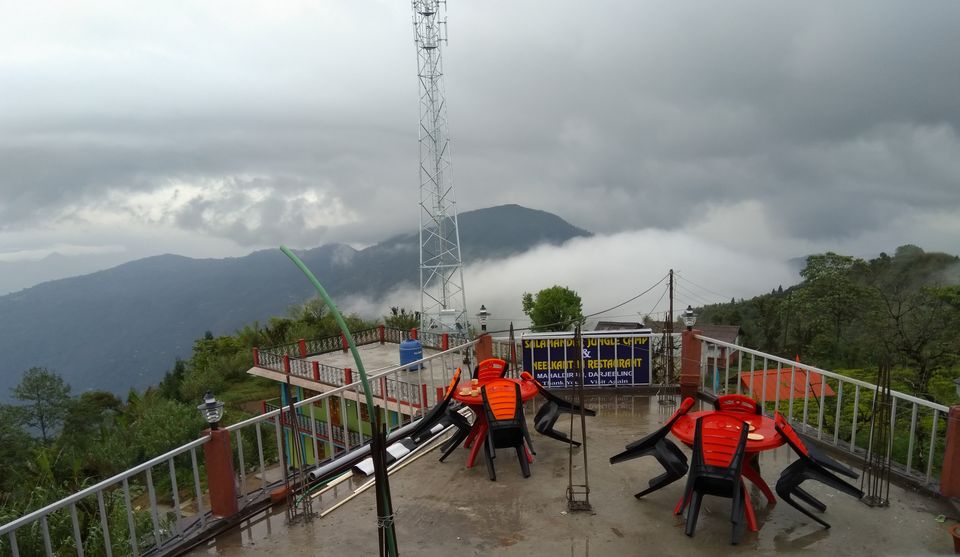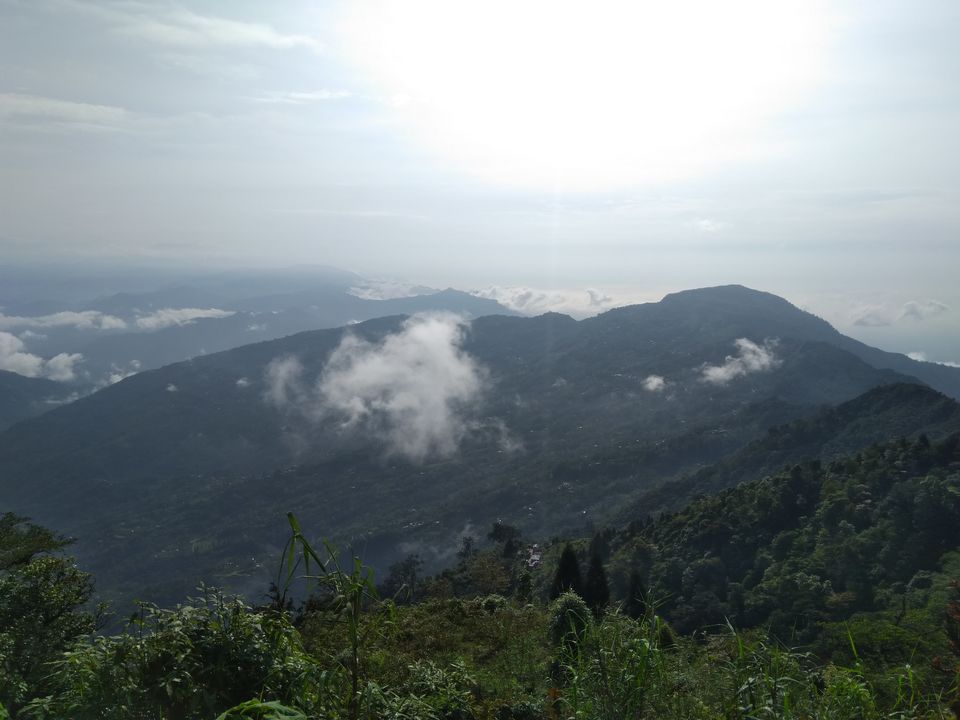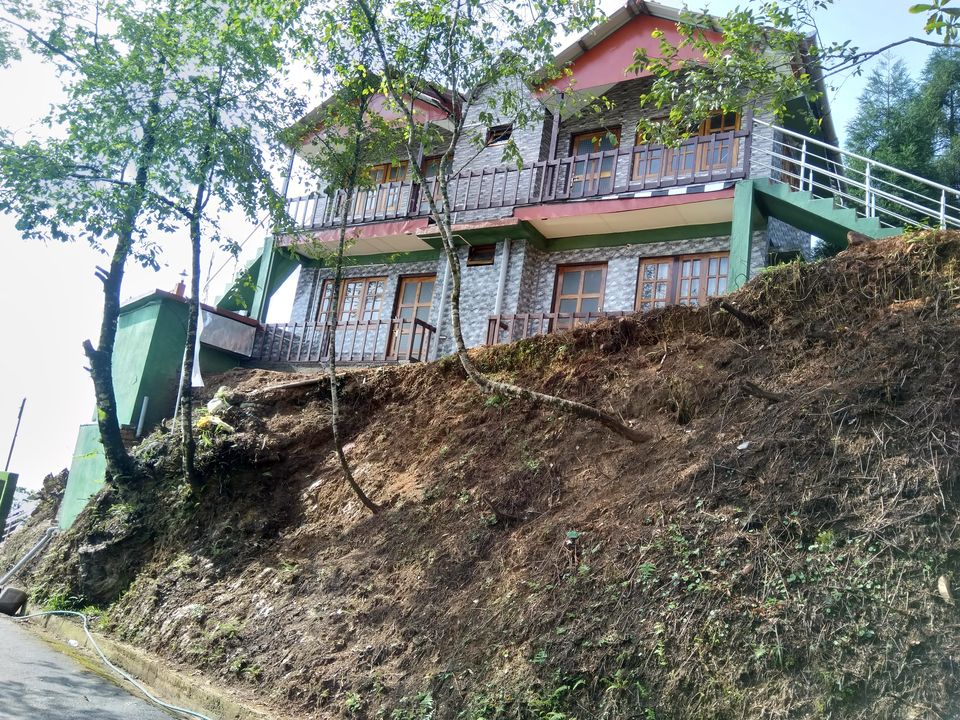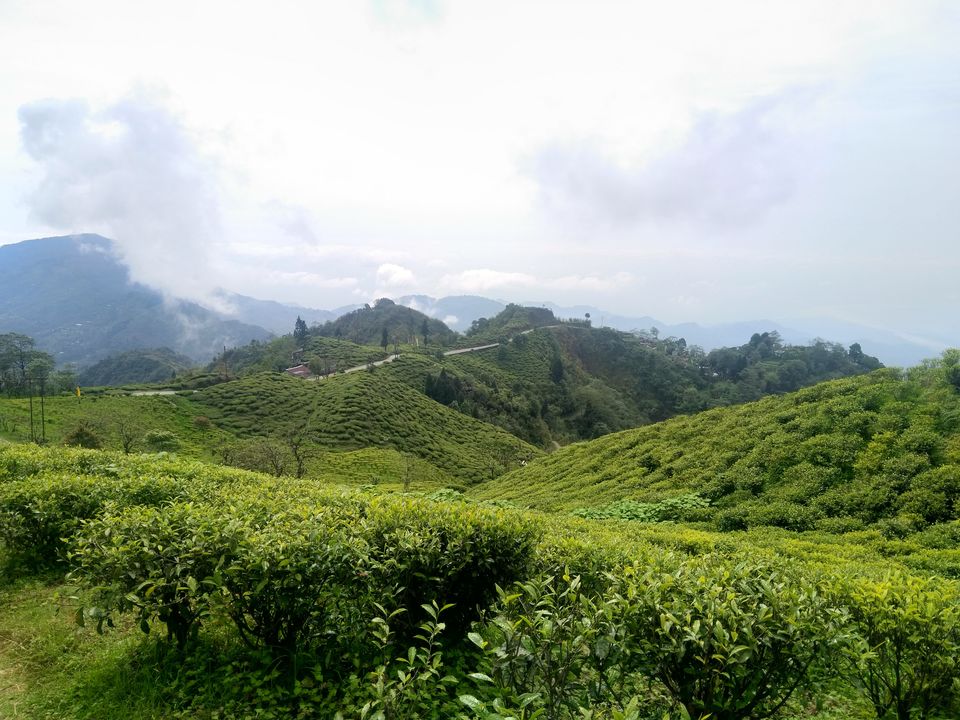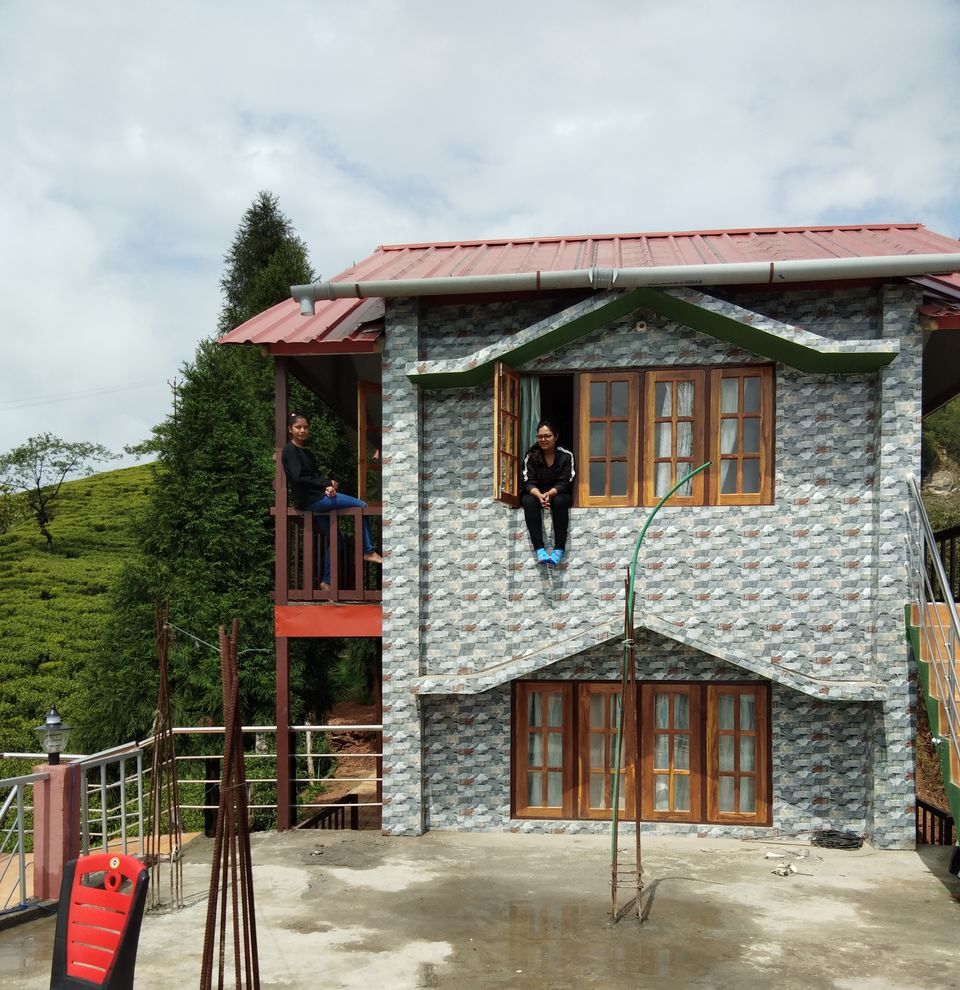 The total expense per person (including fuel, hotel and food) was only 6000 bucks (excluding two nights stay).