While eating always makes me feel like I'm in seventh heaven, I just found out that it's possible to actually enjoy a meal up in the sky now.
FlyDining offers a unique culinary experience to its patrons, allowing them to dine mid-air. Operating in more than 45 countries, the newest location that this experience has been expanded to is none other than the City of Taj, Agra. As you ascend about 50 metres above ground level, you will get a clear view of the majestic Taj Mahal and the gorgeous landscape around it.
The next time you're in Agra, grab a meal with a side of adventure.
What does the experience entail?
The structure of FlyDining has space for 24 guests and 6 staff members. Your booking will include admission, a comfortable seat on the FlyDining table and some delicious food and beverages from its exclusive menus. Family dinners, events, game nights and professional meetings – there's nothing that you cannot enjoy here. Anything you can do at a restaurant on the ground, you can do it at this hanging table, all the while delighting in an unmatchable view.
Your package can be of either an hour or 30 minutes. The platform reaches its peak in about five minutes after taking off. Adding to the amusement of rising and dining in the sky, the deck is also rotated once for you to get a panoramic glimpse of the city. If you're feeling more adventurous than your companions, you can turn your own chair around too, whenever you want.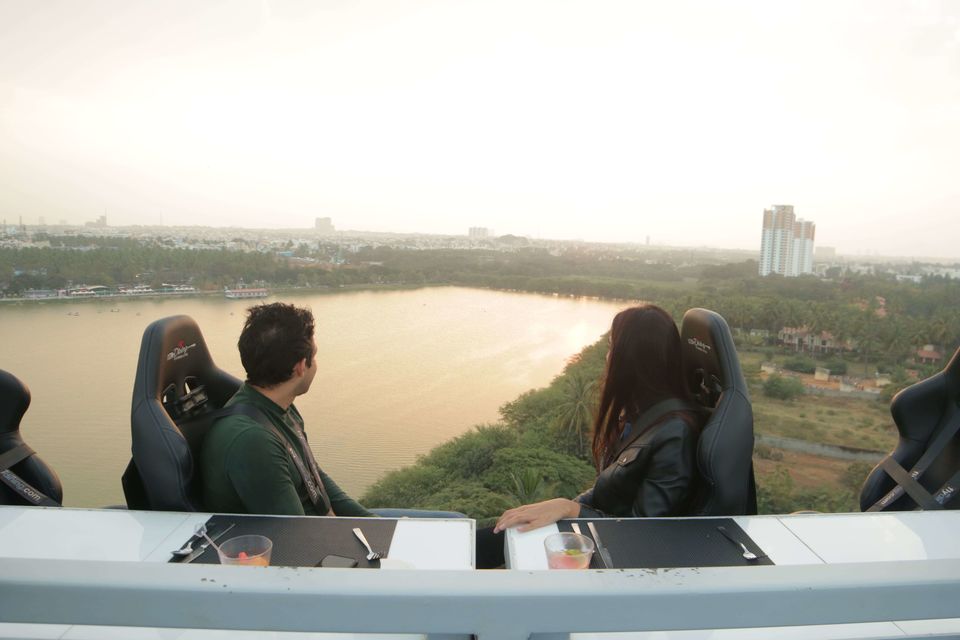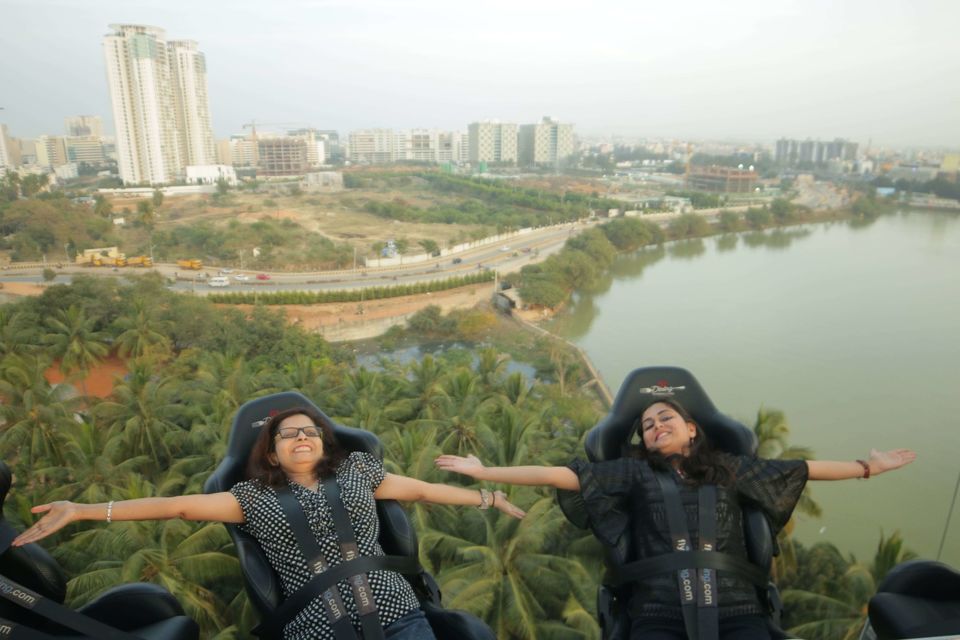 The menu
Continental cuisine is offered during the FlyDining experience. Some of the popular dishes served are grilled chicken, sauteed vegetables with rice, croquettes, bruschetta and more. Menus for the 30-minute session include snacks and mocktails, whereas a five-course meal is served during the 60-minute session.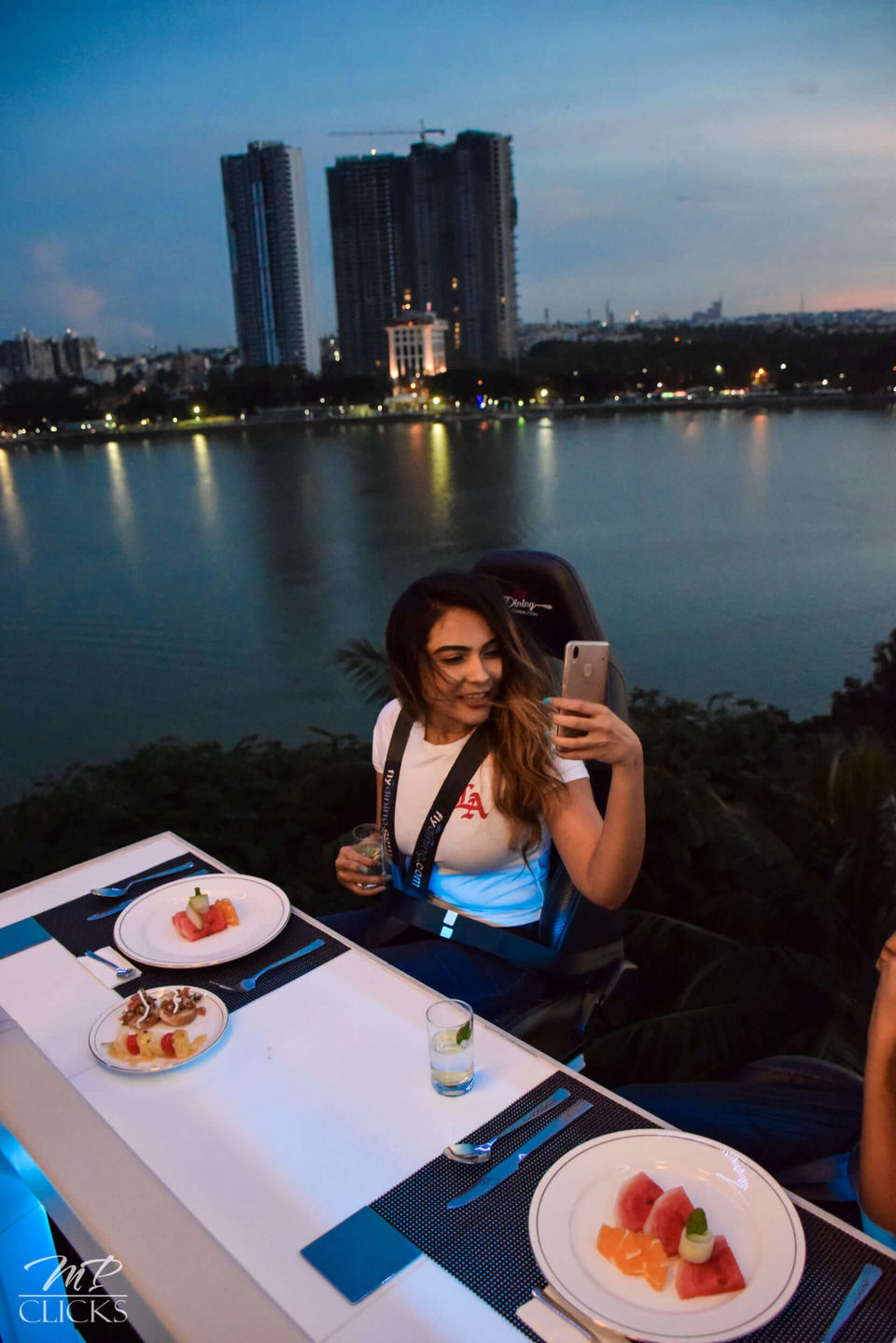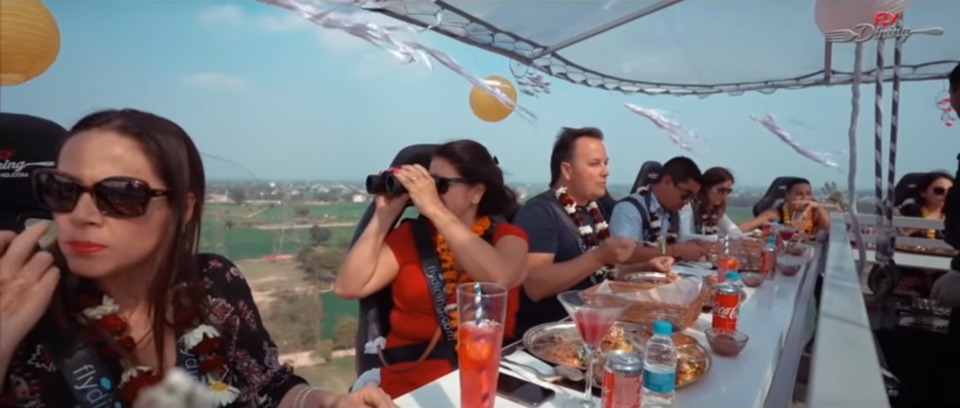 How safe is this?
The platform is suspended from a crane, using state-of-the-art equipment and is designed in adherence with international mobile construction standards. When you're in the air, you will be wearing a seatbelt that is specially manufactured for aeroplanes, fulfilling European criteria. In case it starts raining during the FlyDining experience, the deck will be lowered immediately and the session would be delayed in hopes that the weather conditions become suitable soon. Otherwise, the group could also be moved to the indoors restaurant.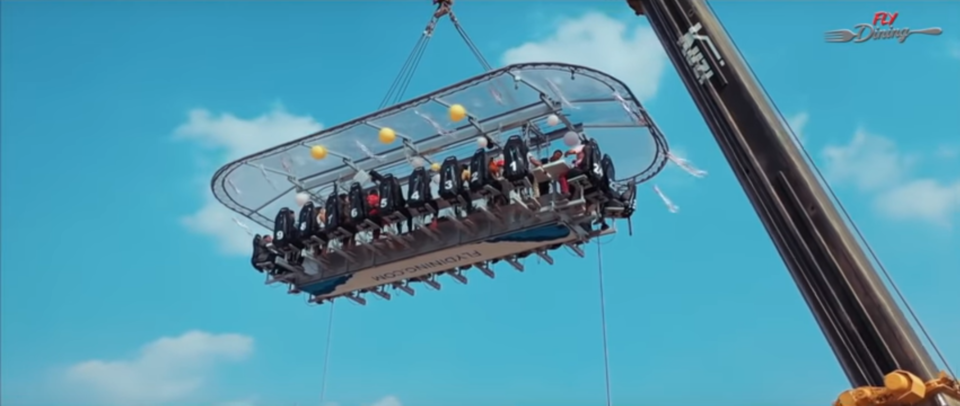 Cost
Since the FlyDining experience in Agra has recently been launched in February 2020, you can book the packages at discounted rates. There are two slots available in a day as of now–lunch (1.30 pm) and dinner (8.30 pm), both available for just Rs 3499!
To make a booking, visit the official FlyDining website.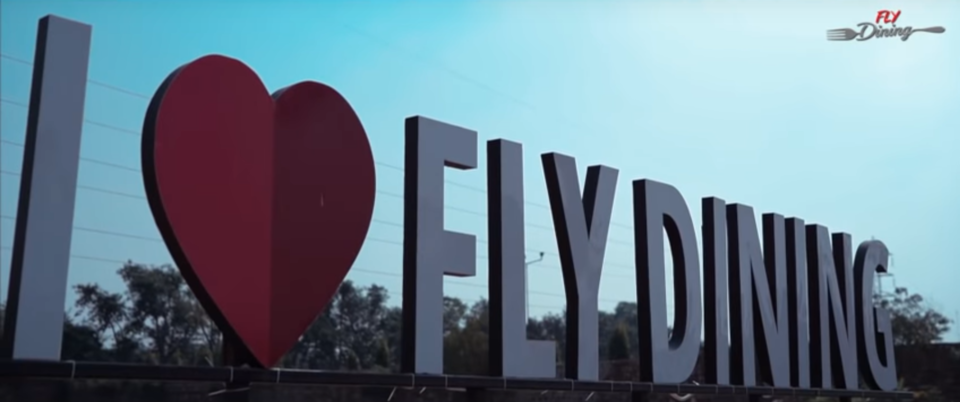 This unique dining experience was once on Forbes magazine's top 10 unusual experiences in the world and stands high on many avid travellers' bucket lists. Make use of this incredible opportunity now that it is so easily accessible. Besides delving into the heritage and culture of the place when you're in Agra, get a taste of adventure with FlyDining.
Does the idea of having a meal in the sky excite you or scare you? Tell me your thoughts in the comments below.
Have you ever had an adventurous meal? Share your story with the Tripoto community.