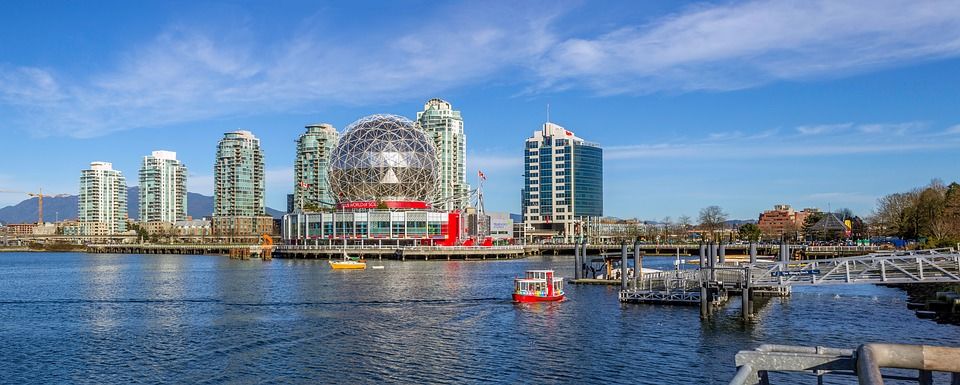 In what is being described as a monumental decision in the worldwide movement to legalise cannabis, Canada became the first major Western nation to allow sale and use of cannabis for recreational use. Adults across the country will now be able to buy up to 30 grams from both online as well as on-ground mediums. Not just that, citizens are also allowed to grow up to four plants within their residences. The government has predicted that there will be as many as 300 storefronts to purchase cannabis legally by the end of this year. The government is also planning to legalise use of edibles by next year which means you'll also be able to indulge in cannabis-infused drinks and munchies in Canada soon!
Here's an itinerary that will help you plan the best of 15 days in Canada. Read on!
Montreal is well-connected to India with many airlines offering comfortable flights. The culture capital of Quebec, it is one of the finest cities you'll visit thanks to its gorgeous European architecture, beautiful streets and neighbourhoods, vibrant nightlife and lots more.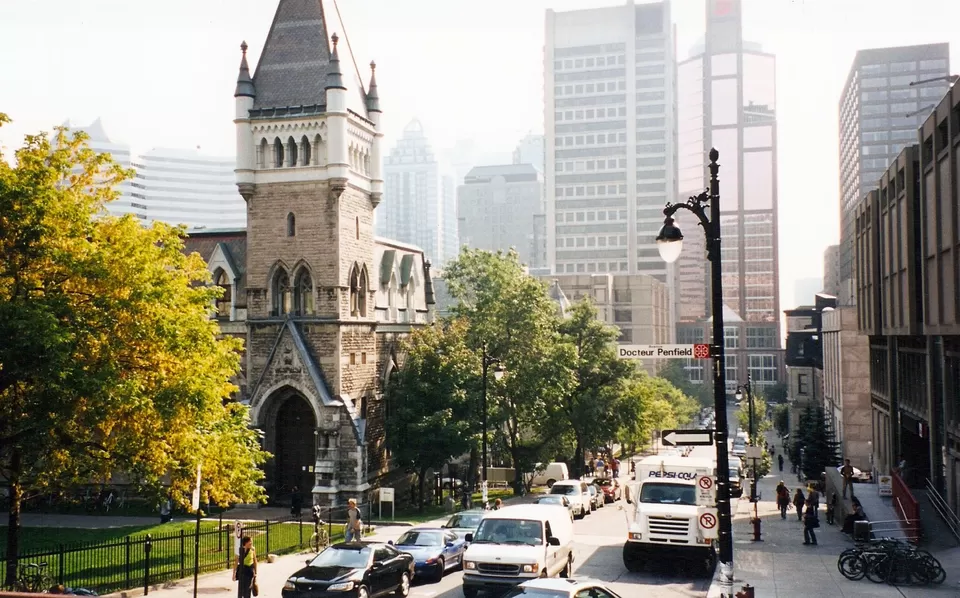 Upon reaching your hotel, spend a relaxed day to overcome the tiredness from the long flight. Step out late in the evening for a leisurely stroll in Downtown Montreal, and go bar hopping at the many lively places here.
Begin your day with breakfast at St-Viateaur Bagel & Café, known for bagels that will truly melt in your mouth. After breakfast, visit the popular Montreal Museum of Fine Arts boasting of some of the best Canadian art exhibits. Then head to Notre-Dame Basilica of Montreal, a gigantic Gothic Revival church, to learn more about the life and times in the early 19th century. Spend fun-filled moments in the evening as you head to the city's largest park, Parc du Mont Royal, and capture bird's eye views of Montreal from the landmark mountain here.
Head to Café Cherrier, dating back to the early 20th century, for dinner and an authentic European experience in the heart of Canada. If you still have some energy left, Montreal Casino Loto-Quebec awaits your presence for a night of music, games, theatre, gambling and more.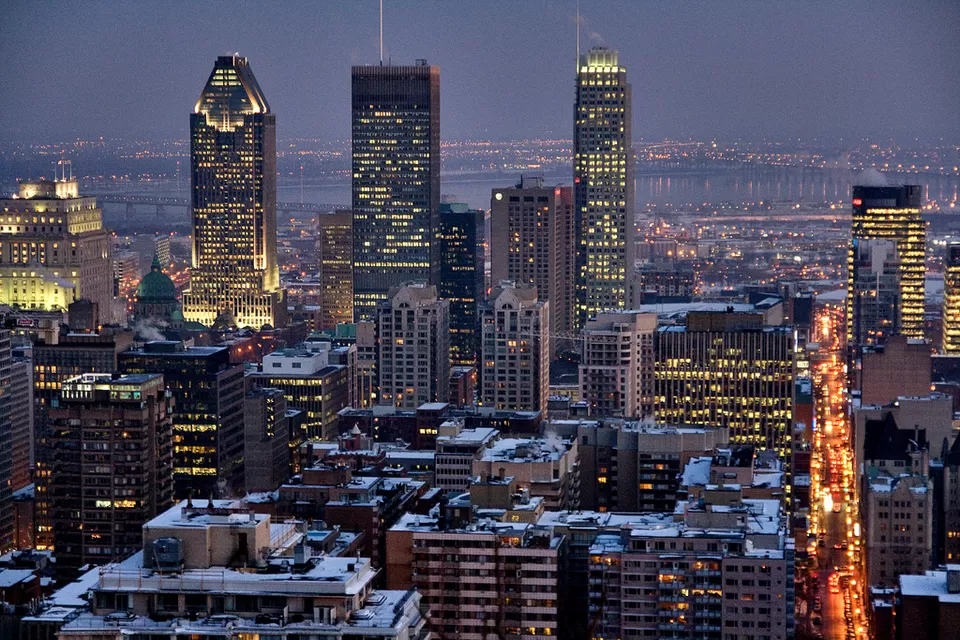 Head to the open-air Jean-Talon Market early in the morning and get yourself the best of fresh produce, cheese and other local delicacies. After that, get set to explore Montreal Botanical Garden, well known for its Chinese lantern garden, 10 unique themed glasshouses and hundreds of exotic flora varieties. The garden is also home to a restaurant where you can feast on flavourful and healthy preparations in an outdoor setting.
The oldest district in Montreal, Old Montreal is next on your list. Exuding old world charm, it boasts of buildings dating back to the era of New France. Saint Joseph's Oratory, Old Port of Montreal and Montreal Biodome are other tourist attractions on your itinerary today.
Ottawa, the Canadian capital, is two hours away by road from Montreal. While brimming with natural beauty, Ottawa has the best of the urban life too. This is one city where you can experience gorgeous countryside as well as a number of museums, national sites, monuments and more.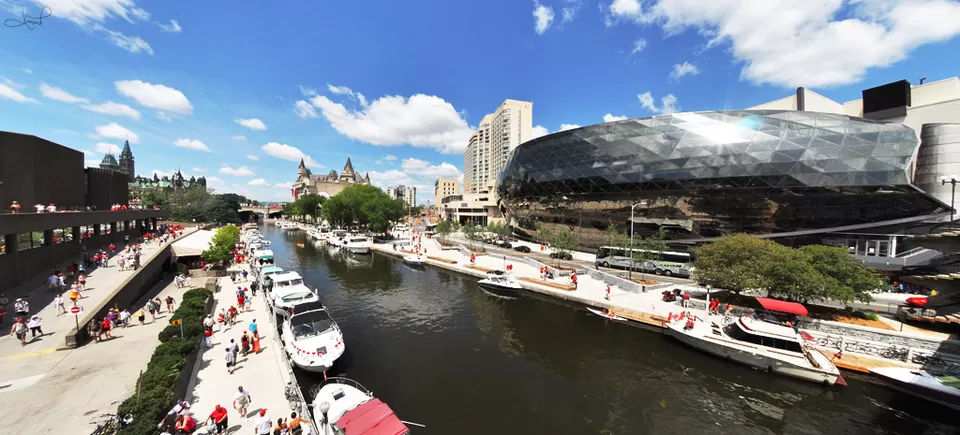 After lunch, make a beeline for Rideau Canal, Ontario's only UNESCO World Heritage Site. Depending on what time of the year you are visiting, the canal offers activities like boating, rafting and ice skating. Once you've had your fill of adventure, just sit by at one of the waterfront restaurants and soak in the calming vibe of the city.
This day is going to be rather touristy, as you tick off Ottawa's popular attractions from your list. Visit Parliament Hill, Canadian Museum of History, National Gallery of Canada, Jacques Cartier Park, Peace Tower and Notre-Dame Cathedral Basilica. End your day with a visit to Calypso Park, the huge water park with rides for people of all ages.
A 1-hour flight will take you to Toronto, the Canadian city that has a huge Indian population. Among the largest cities you'll ever see, Toronto will keep you busy with a host of activities to suit all tastes. Begin your sightseeing in Toronto with a visit to Royal Ontario Museum and Art Gallery of Ontario.
Spend a relaxed evening as you explore the lively Kensington Market and grab some souvenirs for friends back home.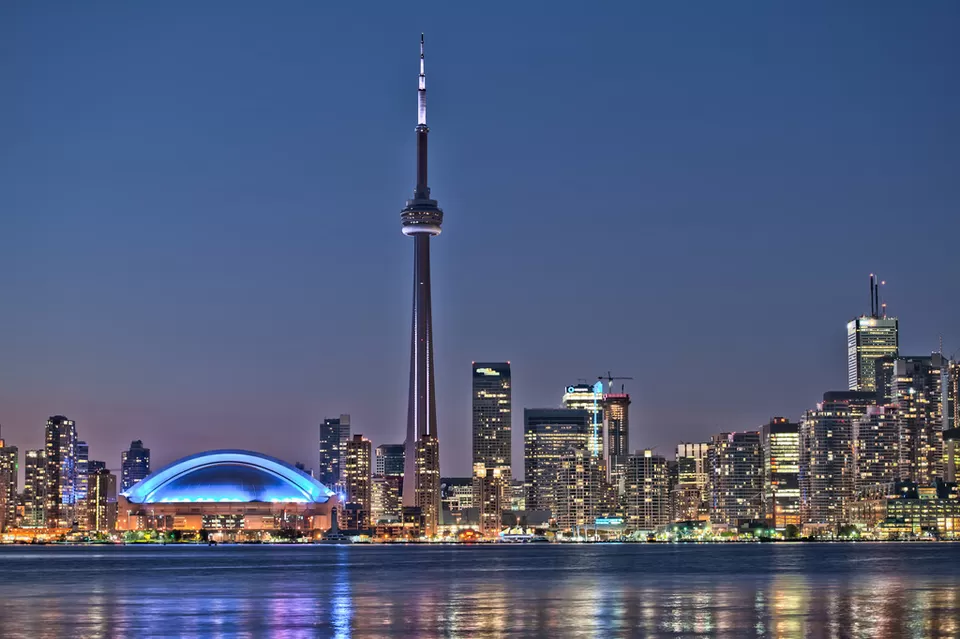 Begin your day with a quick breakfast and coffee at Tim Hortons, for you won't find this lovely place in India. Get set to explore the Toronto Islands today by hopping on a free ferry. While the Centre Islands have many things to do for families (including an amusement park, lagoon and zoo), Ward's and Algonquin are the quieter islands.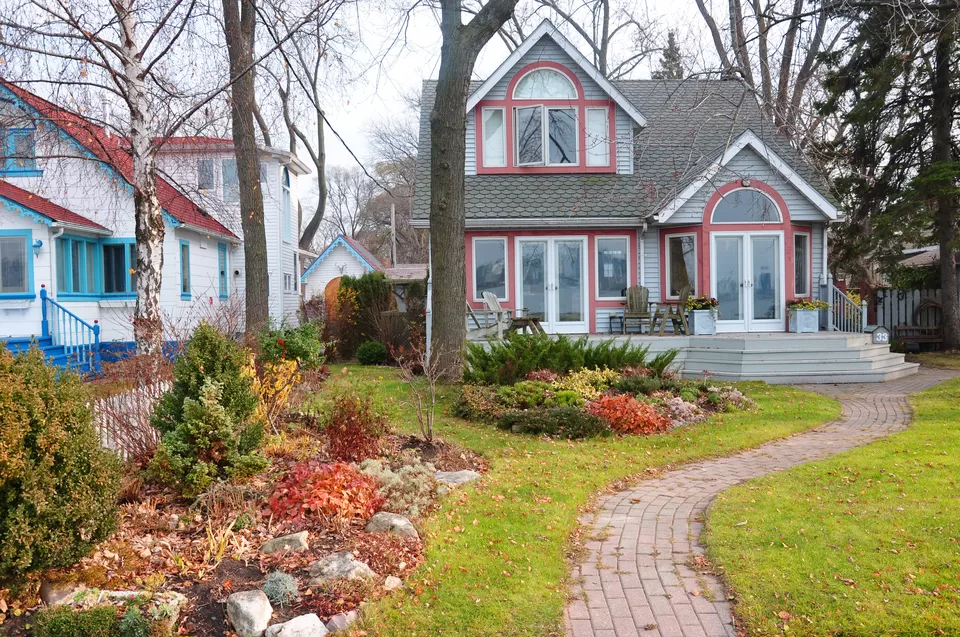 End your day with a visit to one of the Seven Wonders of Modern World, the CN Tower. Enjoy panoramic views of the city from the EdgeWalk of this iconic 553.3 m-high tower and book in advance for dinner at the revolving restaurant on top of this tower.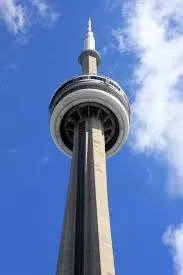 The waterfront neighbourhood of Distillery District, the 18th century castle Casa Loma and Toronto Zoo are on your list today. Other places to visit in Toronto include Nathan Philips Square, Bata Show Museum and the beautiful Toronto Waterfront.
Spend the evening shopping at Union Station and for dinner, head to Queen Street West.
Early in the morning, leave for the spectacular Niagara Falls, less than two hours away by road. While you're on your way, stop by the idyllic historic town of Niagara-on-the-Lake or dine at one of the many charming restaurants in the Niagara Wine Region, boasting of more than 100 wineries.
On reaching, marvel at the incredible Horseshoe Falls, the American Falls and the much smaller (but beautiful) Bridal Veil Falls.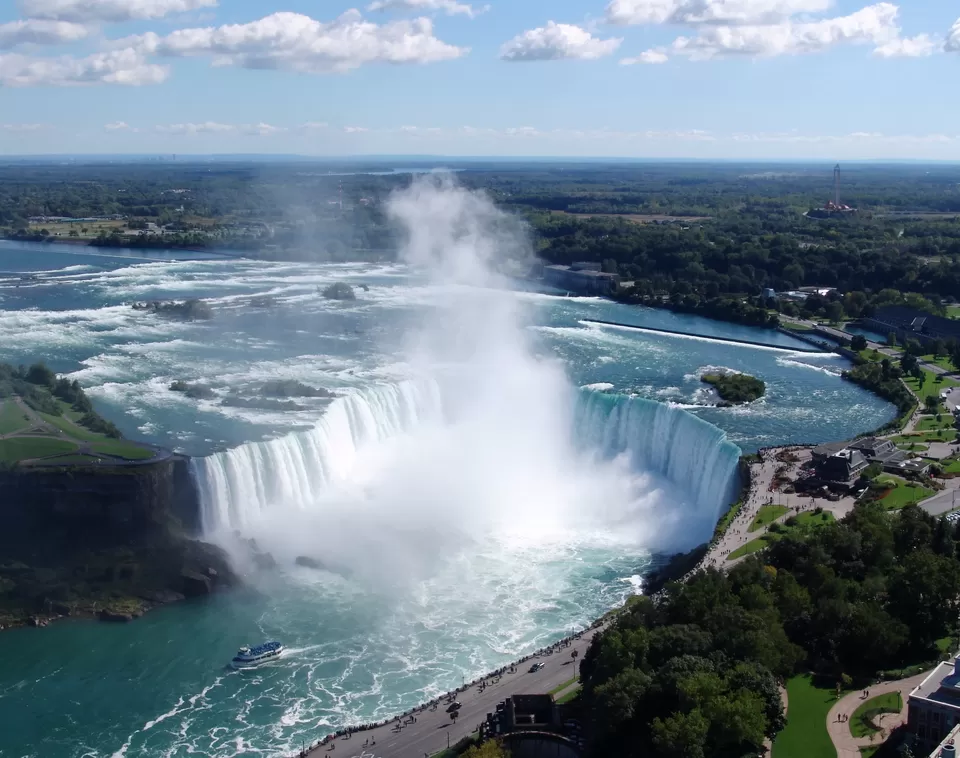 The Maid of the Mist tour takes you for an up close encounter with the Horseshoe falls in a huge boat. This once-in-a-lifetime experience has you surrounded by the glorious waterfalls on all sides, as you try to get the best clicks through the mist. Cave of the Winds is yet another experience that takes you through a wooden walkway right next to the Bridal Veil Falls, through storm-like conditions with heavy rains and winds.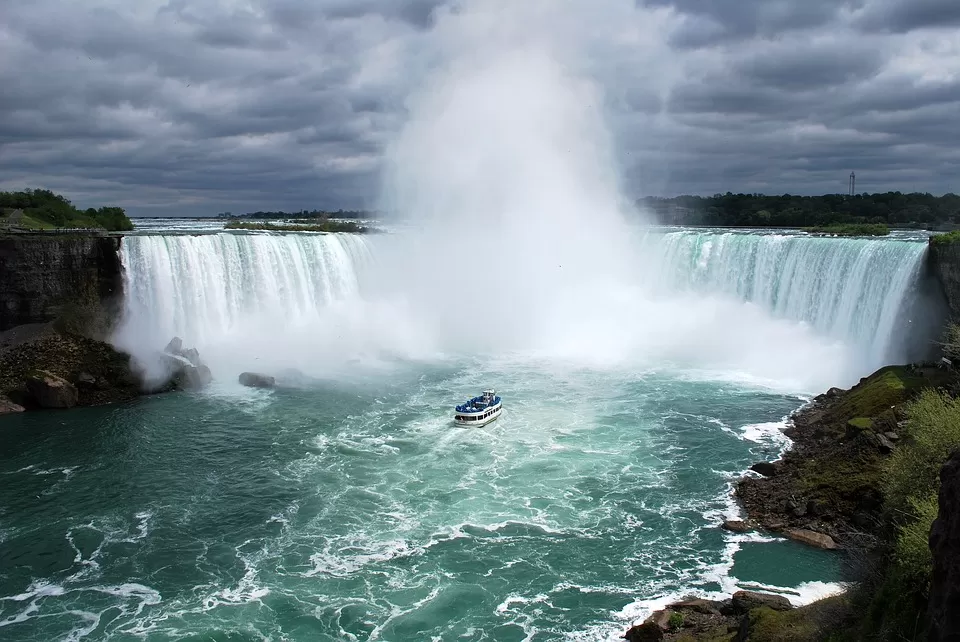 Stay the night at one of the many hotels around the falls, and admire Niagara Falls by night (lit up) from your room window.
Get back to Toronto early in the morning to catch your flight to Calgary International Airport, the closest airport to your next destination, Banff National Park. The 1 hour 30 minutes (145 kilometres) drive from the airport to Banff will be, without doubt, one of the most exciting ones ever.
Established in the 19th century and located in the Rocky Mountains, this is Canada's oldest national park. Every corner of the park will make you feel like you're in a fairytale, with the beautiful skies, water bodies flaunting different shades of blue, exotic varieties of flora and fauna, scenic mountains in the backdrop. After you reach, spend the remainder of the day doing nothing but admiring the tranquil environs.
Day 11, 12:
Banff National Park is a paradise for cyclists, trekkers, bird watchers, nature lovers and adventure seekers. Or simply put, anyone with a love for the outdoors must visit Banff National Park for the diversity of experiences it has to offer. On Day 11 of your Canada trip, go biking or walk down one of the many scenic nature trails in the park. Horseback riding, downhill skiing and fishing are also popular activities, depending on the weather conditions. Among the top things to do in Banff, the Banff Upper Hot Springs are a must visit and a dip here is sure to make you feel rejuvenated.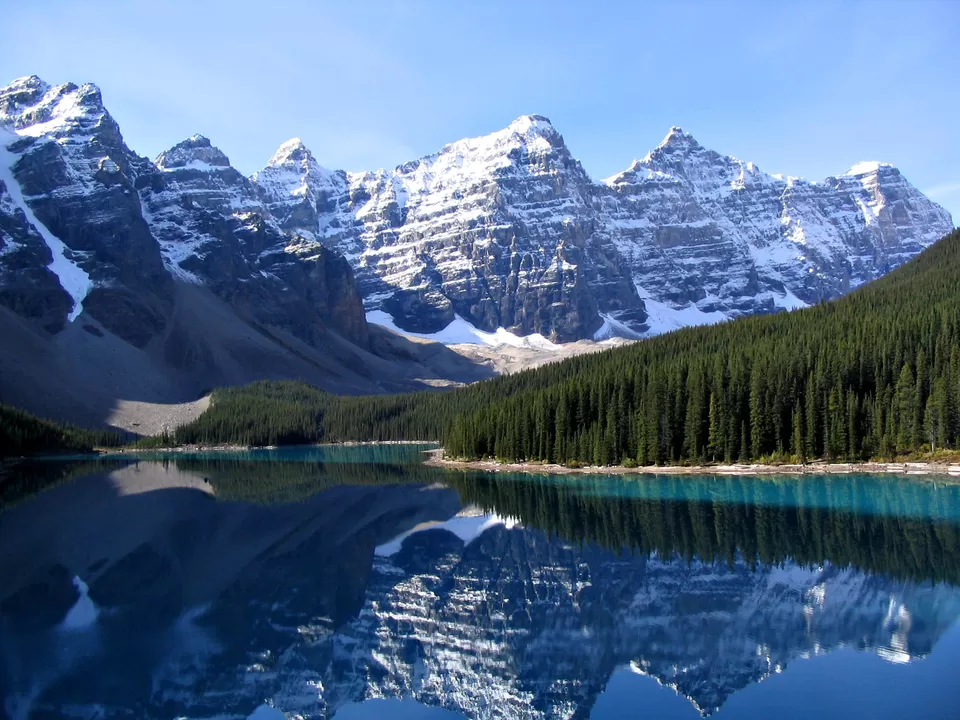 While there are countless day-time activities for adventure enthusiasts as well as solace seekers, camping at night in the lap of nature also makes for a truly memorable and unique experience. To enjoy the best of it, make sure you carry enough warm clothes as it can get extremely chilly after dark.
For the convenience of travellers, there are free shuttles from Banff to Lake Louise and Lake Moraine. With the backdrop of the glacier, Lake Louise's picture perfect scenery is something you just cannot miss. Things to do in Lake Louise include Village of Lake Louise, Summer Gondola (May – October) and Lake Louise Ski Area (November – May beginning). The picturesque Lake Moraine, a short distance away from Lake Louise, is quieter, less crowded and surrounded by pine trees from all sides. The lakes melt around April/May, and that's when all the summer activities begin.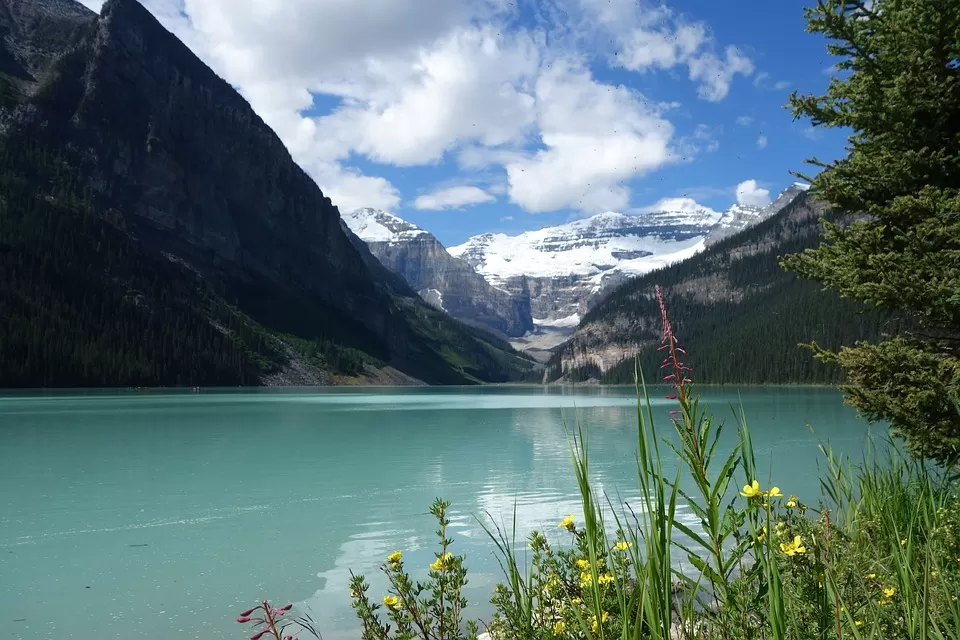 Leave for Calgary International Airport before it turns dark, as the route will take you about 2 hours (200 kilometres). Board the flight to Vancouver, you last stop on this Canada trip, with a million beautiful memories from Banff National Park.
Enjoy a lazy stroll in Stanley Park, overlooking the waters of Vancouver Harbour, and a visit to the Vancouver Aquarium nestled within the park.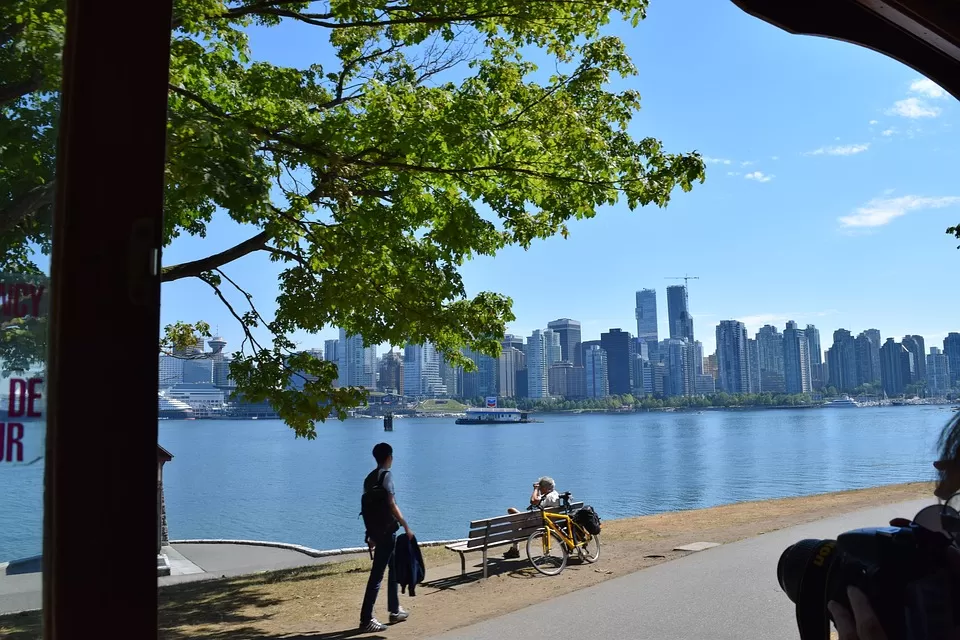 In the afternoon, visit Granville Island, one of the most sought after neighbourhoods and shopping districts in the city. Vancouver Downtown is also easily accessible from here so you're all set for the evening. Explore the many shops here, go restaurant-hopping and spend quality time with your loved ones as you approach the end of this epic trip.
Head to Gastown next, known for its whistling Steam Clock, a number of souvenir shops, the dreamlike Victorian buildings and an amazing food/party scene.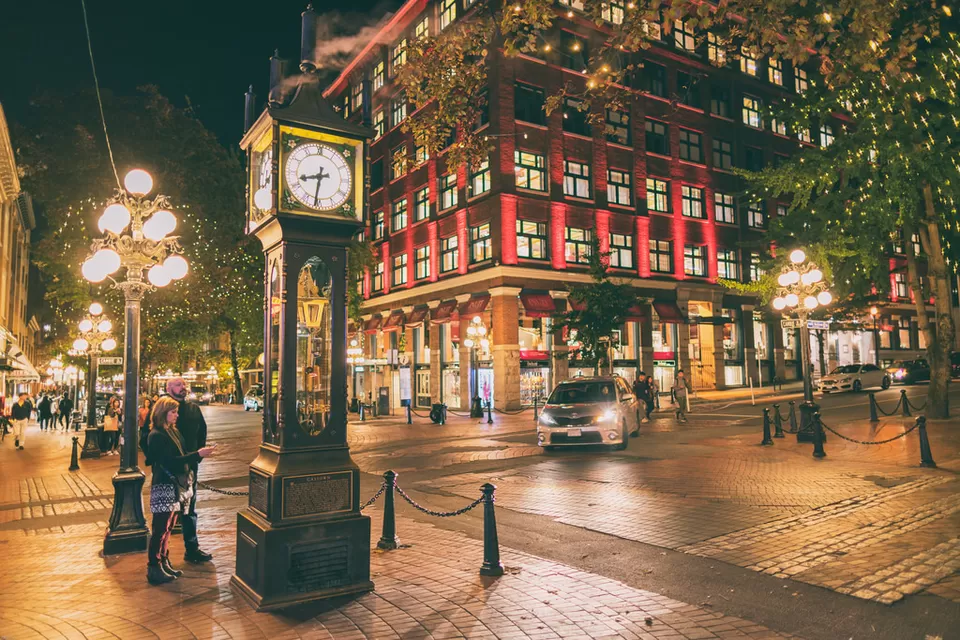 Get set for a whole lot of fun today as you visit Kitsilano Beach, followed by North America's third-largest Chinatown. Chinatown has a host of big and small shops for you to explore and eateries to try out. Late in the afternoon, watch theatre at Queen Elizabeth Theatre or the Vancouver Playhouse, or learn more about the rich cultural heritage of Canada at Museum of Vancouver or Vancover Art Gallery.
Don't plan a very hectic day today as you need to catch a long flight home early the next day.
Happy travels!