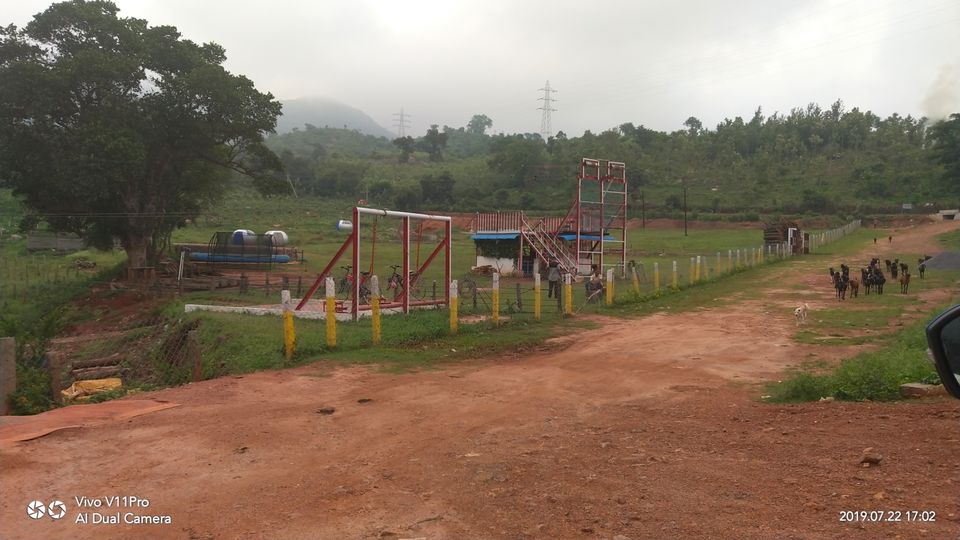 Woke up at 5 AM, lazied in bed until 5.30 AM, finally got up and went out side to enjoy weather and misty mountains photos attached
We started from Araku by 8 Am and headed to ModaKondamma temple which is located at paderu, next paderu to kothapally water falls (kotha pally water falls disappointed us, water is not good, for bachelor's it will good to have some time)
2 pm started from waterfalls to Lambasingi
Lambasingi we covered only some scenic views
As we come to know after visiting lambasingi that tourist people will come to this place only in season October to January and tourists will reach there early morning 4 AM to village of lambasingi and from there we have to do trekking to view sum rise point.
Evening 6 PM reached Visakhapatnam via narsipatnam road
Trip plan was from Vizag to Araku, paderu, lambasingi and back to Vizag
Started from Vizag on car at around 3 PM and reached araku by 6 PM,Reason for Starting by 3 PM from Vizag selected is to cover evening scenery an to enjoy ghati roads which will get 1 hour before araku. Ghati road is very dangerous and expert driving required to avoid accidents.
Adventurous area spotted before 2 KM's from araku and we tried one of them, photos added and also small capsule rooms are available cost 1500 for night 3 members can stay.
We reached araku by 6 PM and checked in to our resorts which was booked by calling them. As it is not a season so there are no much activities like camp fire, tents, etc. That night we planned for early sleep