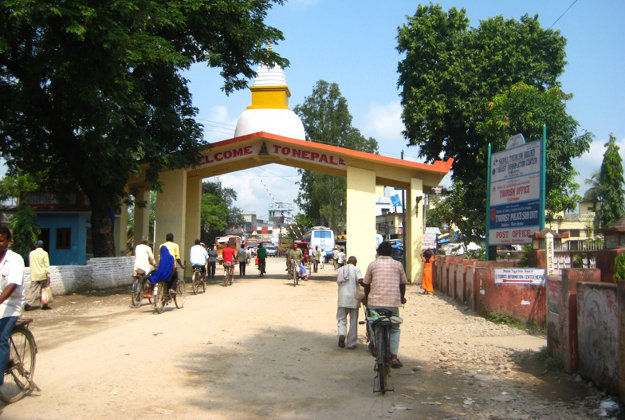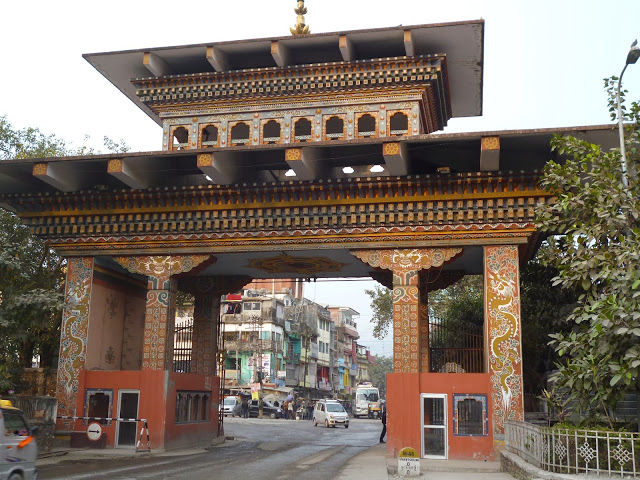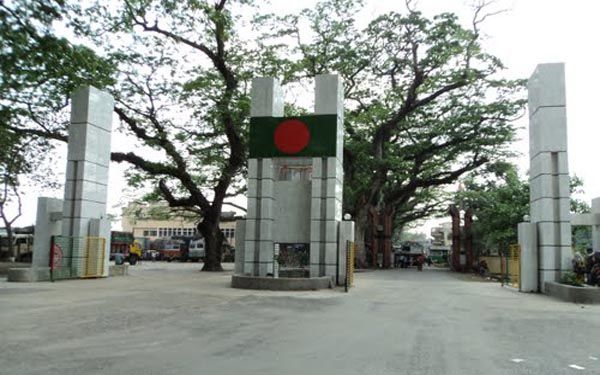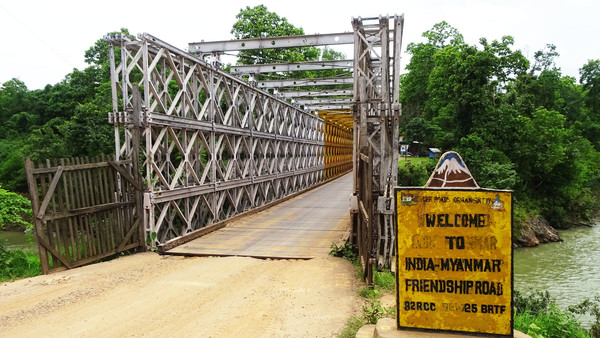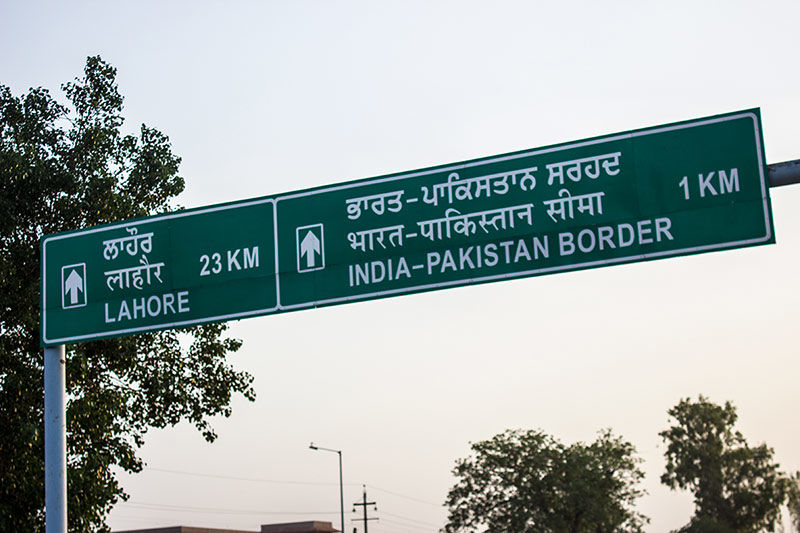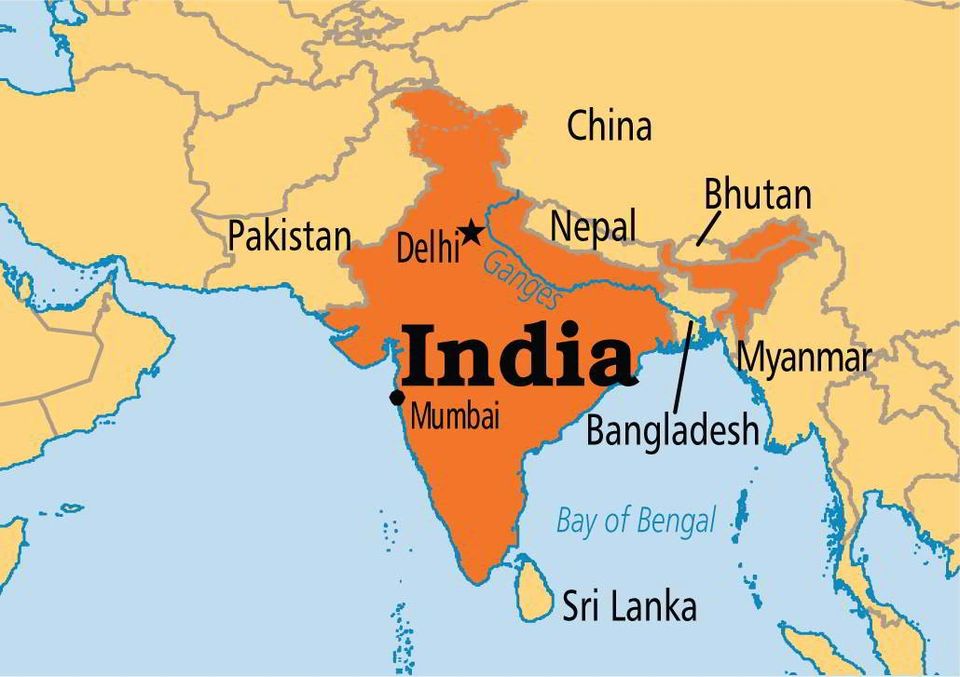 Complete Guide to Plan your Cross Border Road Trip from India.
A few Indians have already set a trend by successfully completing Cross Border Road Trips. This has already set a phenomena with the Travel enthusiasts.
The Road Travel has never been so glorified and sought after. So Friends, For the Love and passion of Travel and Cross Border Expeditions , I share the excerpts from my own travel , which will help you draw a plan.
Video - Short Video of our Overland World Trip
Driving to a foreign locale may be quite an adventure, but planning it right is crucial. India shares its borders with several countries, each with its own set of regulations and with the news about a section of the new Asian highway linking India, Myanmar and Thailand becoming operational, there's no better time to set out on a road trip to Bangkok, Beijing, Moscow or London.
Cross Border Road trip had and still has its own challenges and a few difficult ones depending upon the country you are planning to visit.
India shares International borders with 6 countries, mentioning them in the order from easiest to the most difficult ones to enter.
1. Nepal
You can enter Nepal in your vehicle at any time of the year without prior permissions. The most famous land border crossing is the Sunauli border in Uttar Pradesh, which is around 185km from Gorakhpur. In less than 30 minutes, all the formalities can be completed at the border and you are ready to drive in Nepal. From Nepal, you can enter China and go on to the Middle East, Russia and Europe.
Documents – Any photo ID proof
Currency – NPR
Conversion – 1INR = 1.60 Nepalese Rupee
Cost - 300 INR per day for driving permissions in Nepal for an Indian registered vehicle.
Visa – Not required for Indian Nationals
Best places to visit – Kathmandu, Pokhara, Chitwan National park, Sagarmatha National Park, Langtang, Sarankot.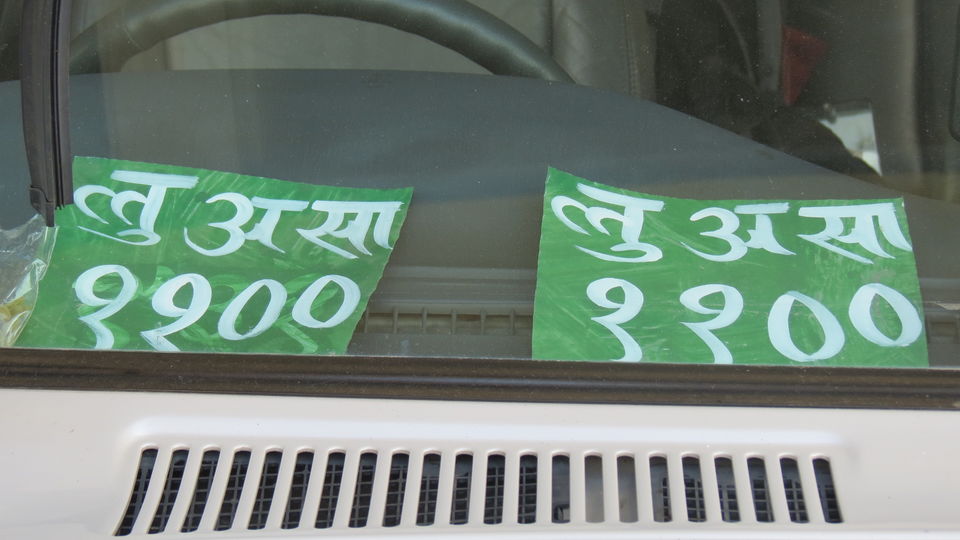 Pic - Temporary vehicle number plates provided by Nepal transport Department at the Border
2. Bhutan
Like Nepal, Indian citizens don't require a passport and visa to enter Bhutan. If you plan to take your own Indian vehicle, all you need to do is pre-register yourself. This can be done at the immigration post at Phuntsholing border and at the transport department for vehicle registration.
The process takes around 2-3 hours as there are two separate buildings for vehicle registration and individual registration. The most popular land border is the Jaigaon-Phuntsholing border in West Bengal. If you have to go beyond Thimphu (capital of Bhutan), then you need to take permissions again. Another land border is Samdrup Jongkhar in Assam. It's not as popular because the main cities of Bhutan, like Paro and Thimphu, are close to the West Bengal border. Though Bhutan shares a land border with China, there is no land connectivity, so one cannot go anywhere beyond Bhutan.
Documents – Passport/ Voter ID/Adhaar car(Driving license is not accepted as an ID or Add proof)
Currency – Bhutanese Ngultrum
Conversion – 1 INR = 1 Bhutanese Ngultrum
Cost - INR 1000 for one time vehicle registration at the border.
Visa – Not required for Indian National
Best places to visit – Thimpu, Paro, Punakha, Royal Manas National Park, Bumthang, Trashigang, Jigme Dorji National Park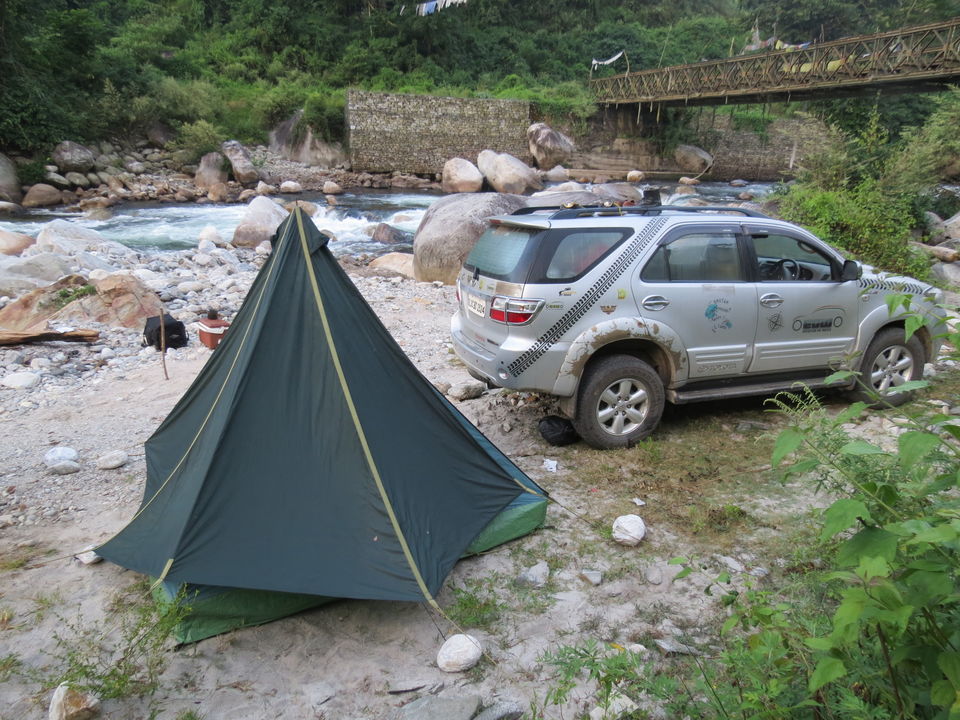 Pic - Camping in Bhutan
3. Bangladesh
A carnet (You need to deposit 200 per cent of your vehicle's value to obtain it of your vehicle) is a must to exit India and enter Bangladesh. You don't need to apply for special permissions or permits other than Carnet & Visa. Visitors can enter Bangladesh from the Petrapole–Benapole border. You can engage any travel company to take care of the hotel bookings and tour planning. Though a guide is not mandatory, it's advisable.
Documents – Valid Passport, Visa , Vehicle documents, Planned Itinerary , Carnet & Third party Vehicle insurance.
Currency – Bangladeshi Taka
Conversion – 1 INR = 1.17 Bangladeshi Taka
Visa – Required
Cost - Approx 2 lac for a seven day trip including Carnet,good hotels,visa & guide etc.
Best places to visit – Dhaka, Cox's Bazar, Saint Martin, Sundarban, Kuakata, Rangamati, Sylhet.
4. Myanmar
One has to cross Myanmar on the Delhi to Bangkok Highway, which was talked about a fair bit last year. To exit and re-enter India via the Indo-Myanmar land border (Moreh), one needs to apply for a carnet. You need to pay 200 per cent of your vehicle's value to obtain it. Thailand customs also accept carnet as a valid document should you wish to enter the country driving a foreign registered vehicle.
It is not possible to enter Myanmar without a pre-planned itinerary and hotel booking in place. It is mandatory to hire a local Burmese guide, approved by the Ministry of Myanmar Tourism, who will travel with you. Hiring the services of a travel company that specializes in organizing road trips is ideal. The company needs to be registered with the Myanmar tourism department in order to apply for permits and permissions on your behalf. Vehicle and driver details are to be submitted a month in advance, along with 50 per cent advance payments. Hotels bookings, guides and other formalities are carried out by the agent.
Another mandatory rule is to have a lead car for the convoy — a must, even if it's a single car. This is because of poor signboards along the roads and difficulty in communicating with the locals in a foreign language. This is part of the agent services you would hire for permits.
From Myanmar, you can enter China and go on to the Middle East, Russia and Europe . You can also enter Thailand from Myanmar and go till Singapore via Malaysia.
Documents – Valid Passport, Visa, Carnet, original vehicle doc's & Special overland permit & permissions.
Currency – Burmese Kyat
Conversion – 1 INR = 17.65 Burmese Kyat
Cost - INR 4,00,000 for a seven day trip including carnet,special overland permits,visa,basic hotels & guide etc.
Visa – Required
Best places to visit – Yangon, Bagan, Mandalay, Inle Lake, Naypyidaw, Golden Rock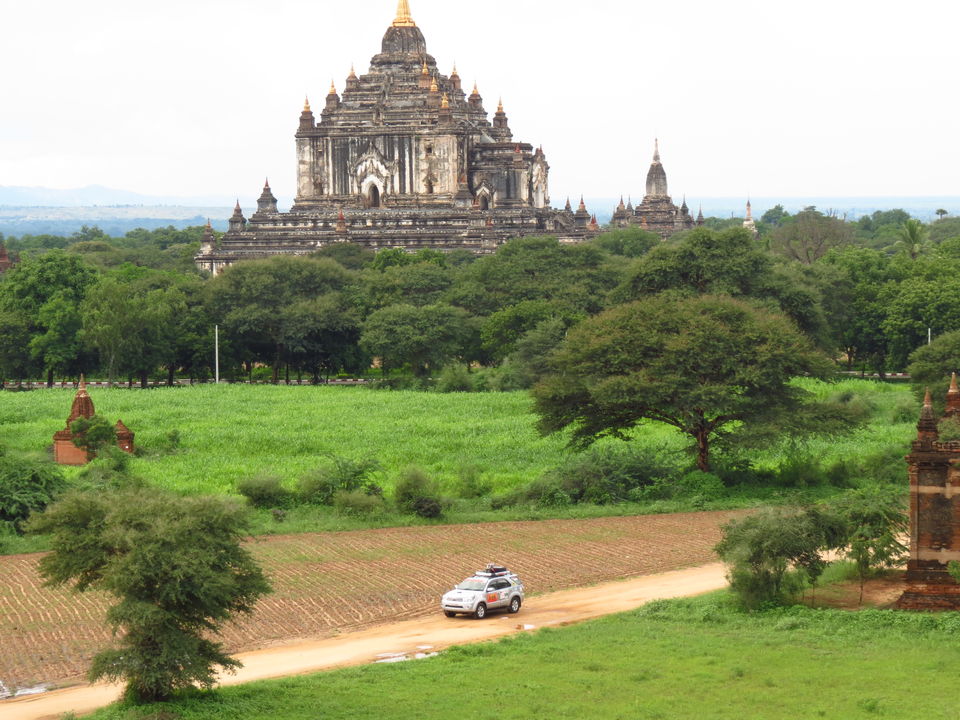 Pic - Driving in Bagan,Myanmar
5. China
The most time-consuming and uncertain process of taking permissions are to drive in China. You can enter China (Tibet) through Nepal via the Kodari — Zhangmu border. Like Myanmar, China does not accept or recognize carnet and an international driving license. You need to take all permissions in advance, and that takes a minimum of two months, as permissions like special overland permits for Indian registered vehicles and temporary driving license come from Lhasa.
Your permits can be cancelled without any refund, so it's a big risk. We hear about the Nathu La pass entry point in the Himalayas these days, but as of now, civilian vehicles have not crossed this border.
Documents – – Valid Passport, Visa, original vehicle doc's & Special overland permit & permissions.
Currency – Chinese Yuan
Conversion - 10.21 INR = 1Chinese Yuan
Cost - INR 4,00,000 for a ten day trip including special overland permits,visa,basic hotels & guide etc.
Visa – Required
Best places to visit – Beijing, Shanghai, Macau, Guangzhou, Chengdu, Lhasa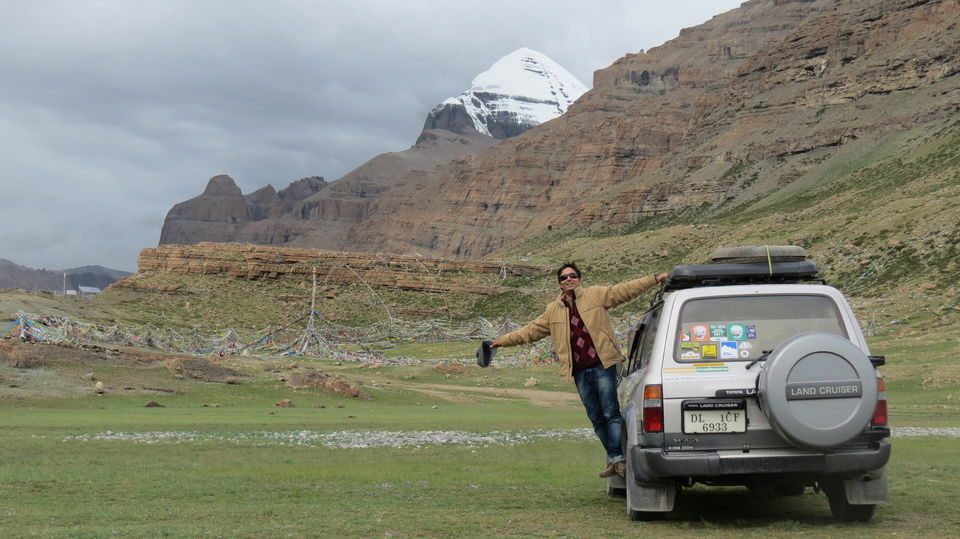 Pic - Mt Kailash,Tibet China
6. Pakistan
There is no way to enter Pakistan in an Indian registered civilian vehicle. Many foreign citizens who undertake overland expeditions use Wagah Border to enter or exit India during their journey but this option is not open to Indians.
Head out
After successfully executing Road to Bangkok - 2016 in Jan 2016, Adventures Overland is organizing another Epic Journey named Road to London - 2017, starting from 15th April 2017.
Register: www.adventuresoverland.com or mail us at adventuresoverland@gmail.com