As the shades of spring gently sprinkled it mellow tone, I peeped like a curious voyeur, mesmerised by the sound of yellow leaves as the gentle breeze swayed them. The land was a gorgeous carpet, laid in yellow & green dry leaves and twigs to complement, amidst the slender trees sparsely adorning the forests. As the Safari Gypsy roared through the trails of Pobitora Wildlife Sanctuary, I let my heart roll to sleeves witnessing such blend of nature. The Wildlife Sanctuary is famous for One-horned Rhinoceros – Native to Assam (I plead to stop killing them for their Horn, Please), migratory birds, esoteric spring rendezvous and the surreal, rustic proliferation of wild.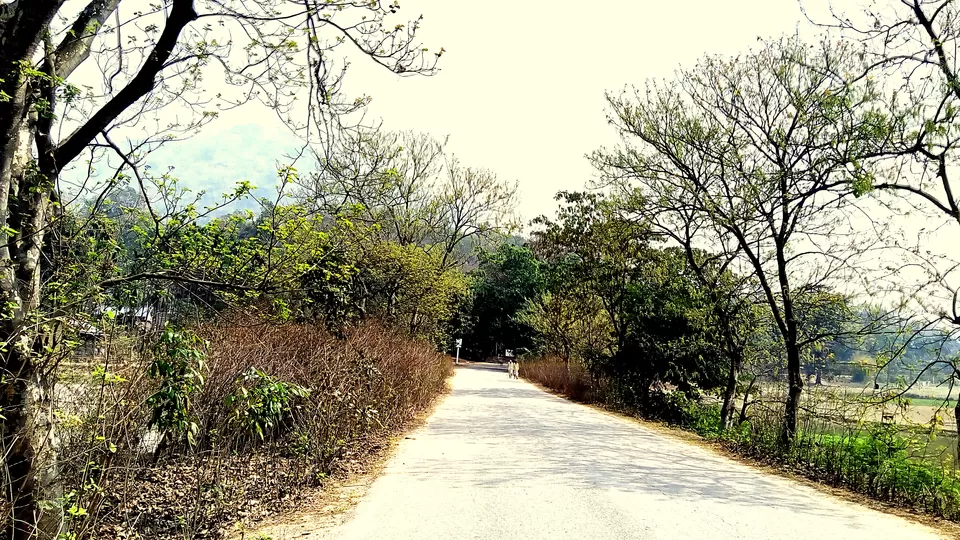 It was not a planned trip but I could not keep up with the shame of not visiting this beautiful place despite living only 2 hours away from it. The end number of plans I made to visit Pabitora National Park never gave a real appearance until this time, in the beginning of March. I was excited; I am always while on road. The place has such countryside, rustic beauty and the calm of the place encapsulated my vagabond soul. I would not say this is one of the best places to visit, but one time visit is definitely what this wildlife Sanctuary deserves.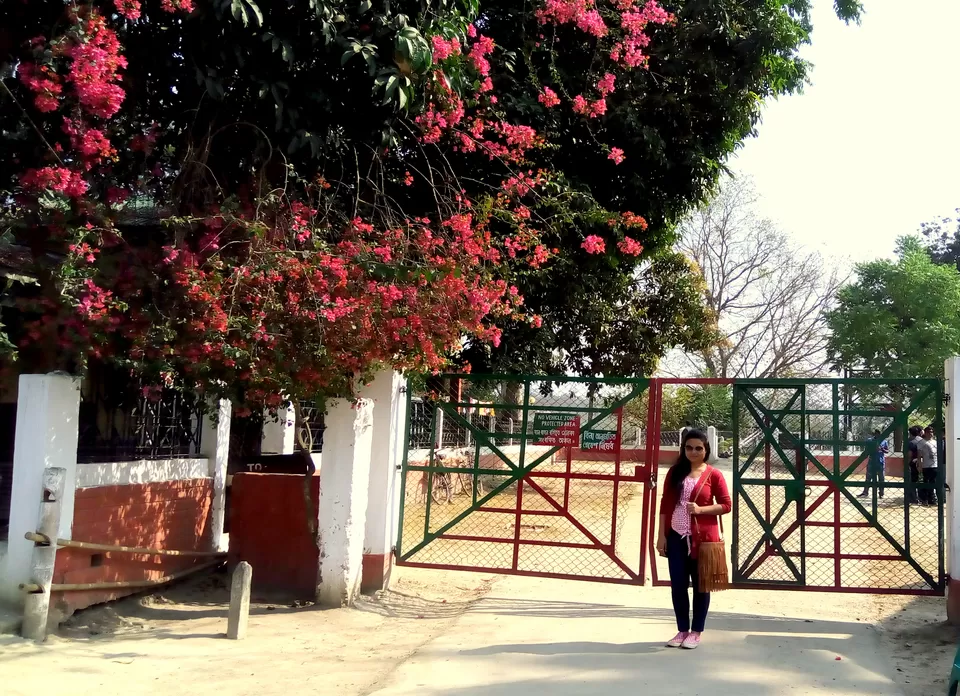 How to Reach Pabitora Wildlife Sanctuary
It is approximately 1 and ½ to 2 hours from Guwahati, depending on which part of Guwahati you start your journey from. The shortest route by road is via Chandrapur en route Mayang, the place which is famous for its dark history of black magic. If you have your own conveyance, nothing better but tourist do not have the luxury. There are two ways how you can reach there as tourist, without personal vehicle.
Hiring a Taxi – This is the easiest and most convenient way to go to Pabitora Wildlife Sanctuary but slightly expensive if you are on a solo venture. The cost of hiring tax to and fro might cost you around Rs 3000 or more, depending on the taxi service.
Taking Public Transport – This route is slightly tricky and takes slightly longer time. Hire a shared trekker or vehicle from Narangi, Guwahati to a place called Gowardhan. From there you have to change and take a shared Vehicle to Mayang. From Mayang, you get shared vehicle to Pabitora Wildlife Sanctuary.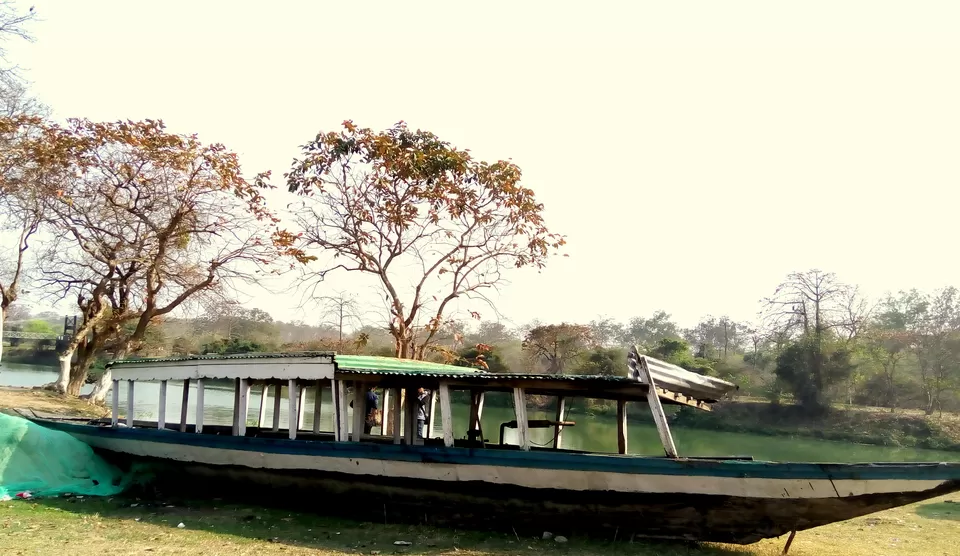 Accommodation
Well, if you are seeking for some countryside dose, the place is a big hoot but I recommend coming back to Guwahati, as it can be done in one day. There are some fine accommodation facilities but nothing in extreme budget. Some of the places that you can opt for accommodating while relishing your experience in Pabitora Wildlife Sanctuary are Zizina Otis Resort (Price starts from Rs 5000 to 6000 per night), Maibong Eco Resort and Arya Eco Resort. The prices for the eco resorts start from Rs 2500 to 3000 per night.
Must Know Things for Exploring the Place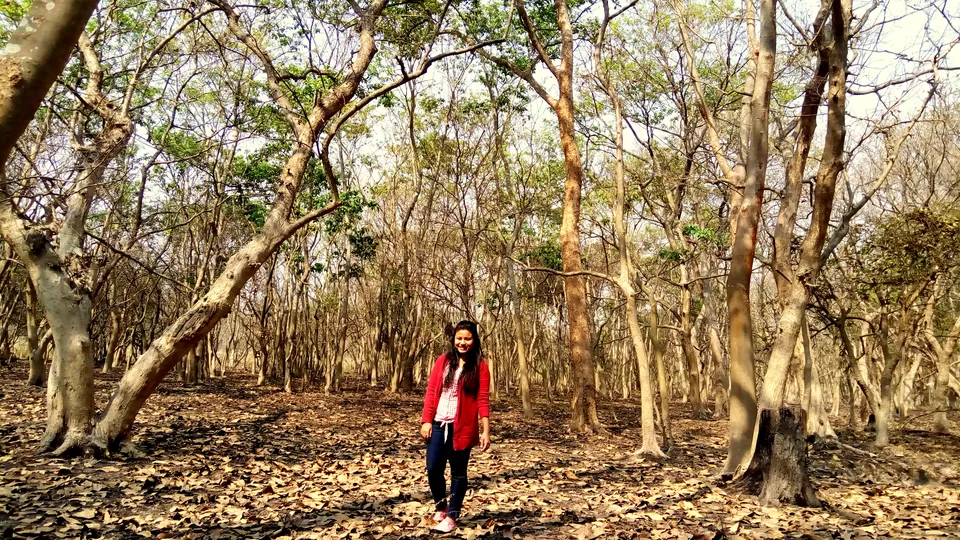 The best time to visit the place is starting from November to March because it is closed during the monsoons for tourist. I visited during early March and the whole place was beautifully wrapped in shades of yellow, as the fallen leaves carpet the land. The forest was as enchanting as it could get, breeze whistling to my ear and sight of slender trees in the woods was straight from a fantasy lan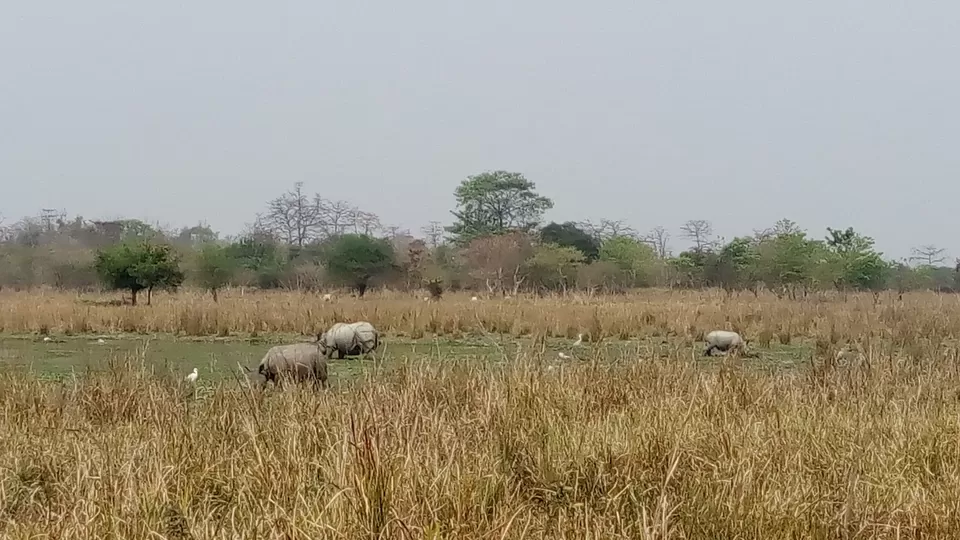 Pabitora Wildlife Sanctuary is home to the endangered animal One-Horned Rhinoceros, pride of Assam. It is not only for the Rhinoceros but the place is home to wide variety of animals. During my trip I managed to spot wild boar and lot of migratory birds. Now, if you have a day to spend in Guwahati, go spot some wildlife.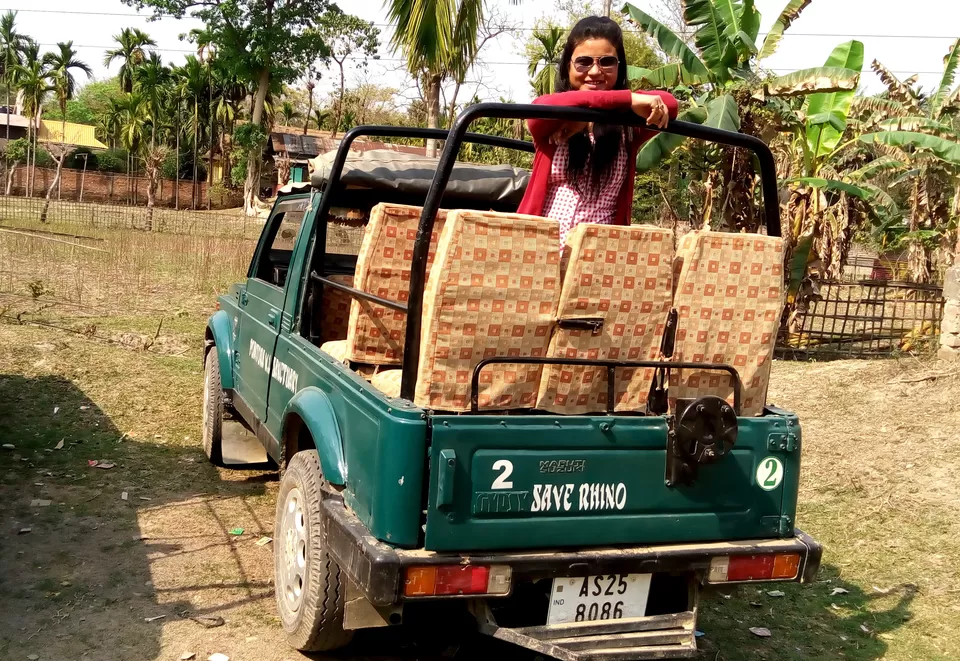 Private Vehicles are not allowed beyond a certain point and you have to hire Safari jeeps for exploring the wildlife sanctuary. The price for Safari Jeep that tours you around the place is Rs 800 and there is extra charge for entry fees and camera.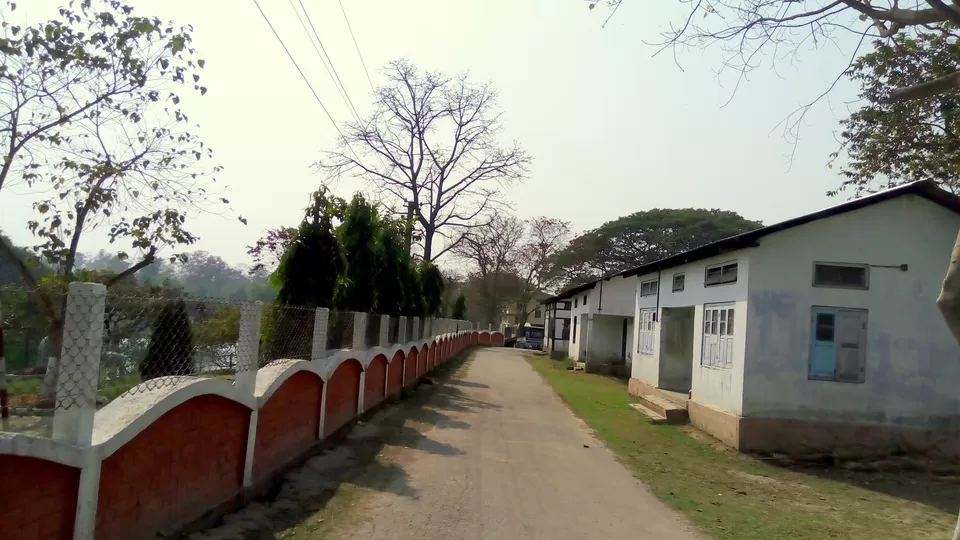 After scanning through pages on internet I could not manage to find a working number to get some information on Pabitora Wildlife Sanctuary. I know it is a hassle for tourist to set on their visit without any prior information. I managed to grab a number where you can get all related information. For any information contact – 09706162621
Don't miss taking a stroll around the place, there is a fable in every nook and corner. There is an overwhelming vintage feeling, like being transported to the beautiful era of 80s and 90s, peace and tranquil co-exist in perfect harmony. The hanging bridge on the pond interspersed with lotus looks as rustic as it is. The office quarters, wooden abandoned boat, official cottage, roads lined with bougainvillea; the landscape is essentially dramatic and beautiful.
PS - This article was first published in Unconventionalandvivid.com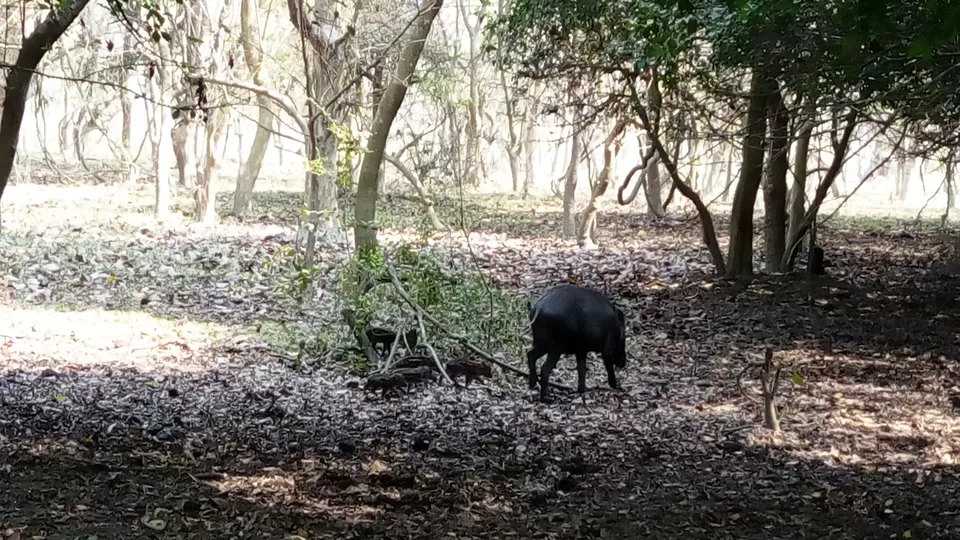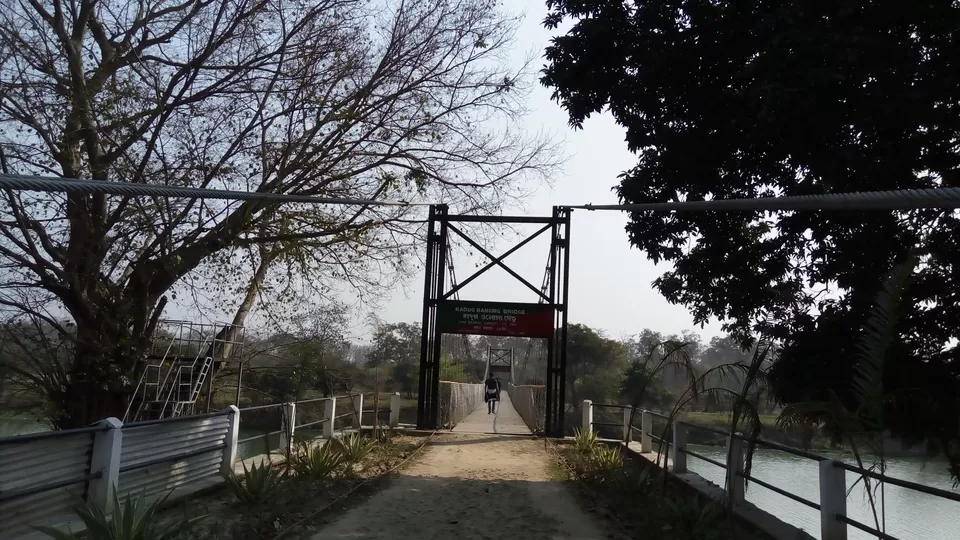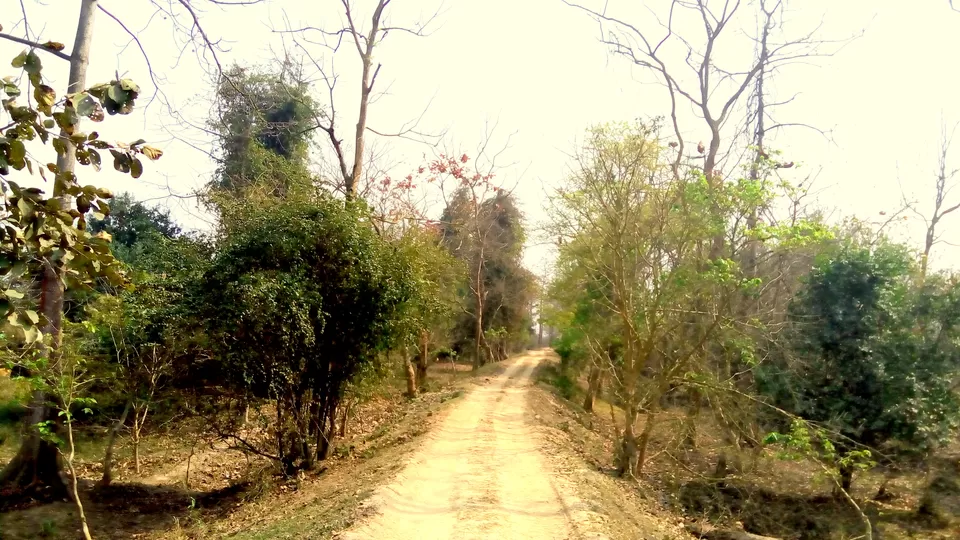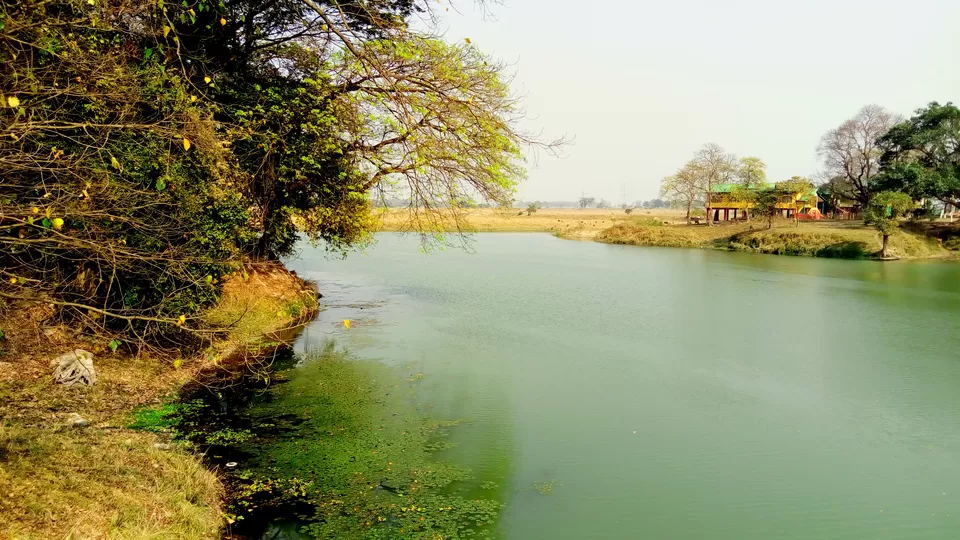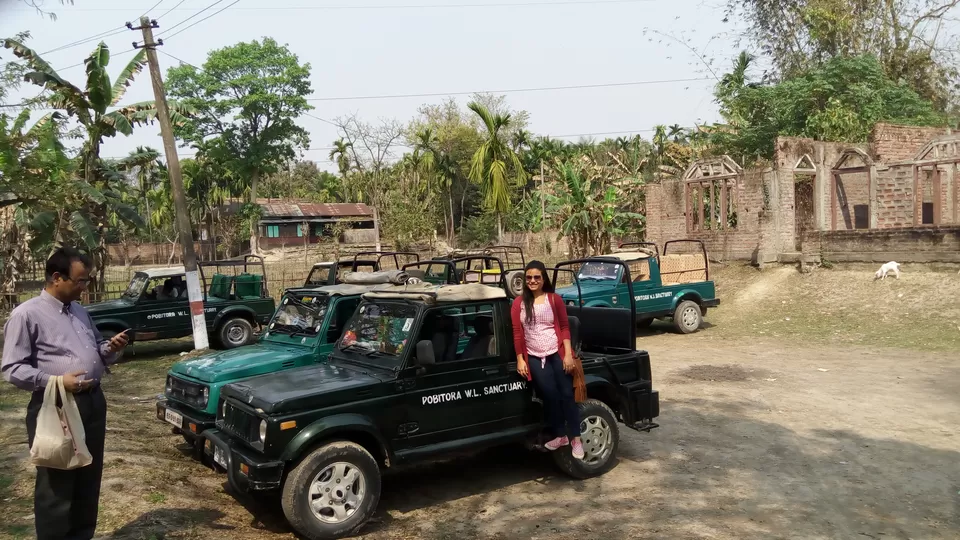 Frequent searches leading to this page:-
Assam Wildlife Tour, Assam Wildlife Tour Package - 11 Nights & 12 Days, Luxury Wildlife Tour of Assam, 5N/6D Assam Wildlife Tour Package