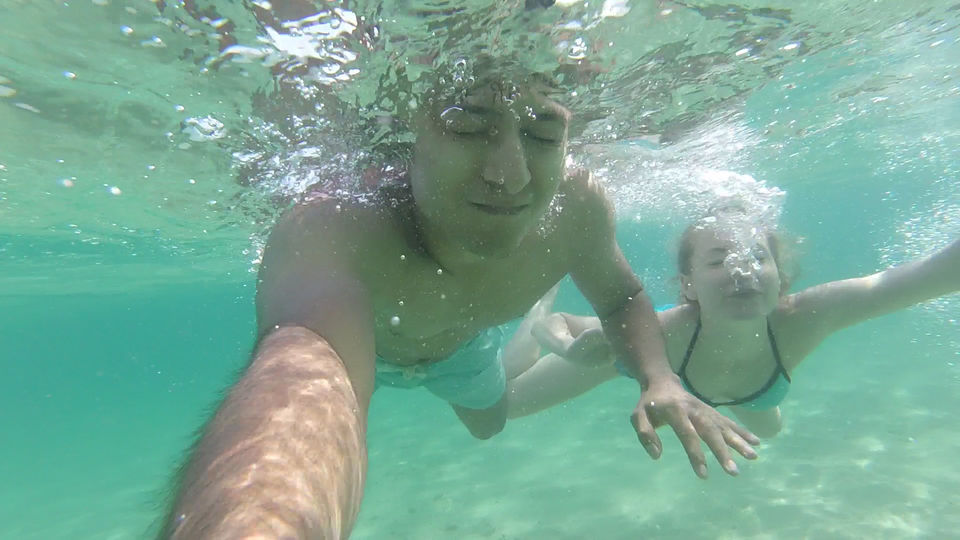 Landed in Athens, spent 2 days here. I felt it was more than enough for Athens as I am not into museums. We visited Akropolis of Athens, it offers good panoramic view of the city. I was not very impressed by it because it was begin restored at the time I was there so I couldn't see it in its natural state. Then we visited Temple of Olympian, Odeon of Herodes, Zappeion (entry to the park is worth it, the path is covered by beautiful purple flowers, you will see it in the video above ) and Plaka Street. At night, we went for a walk in the city and city offers you this enchanting view of Akropolis and it looks really beautiful, totally worth it.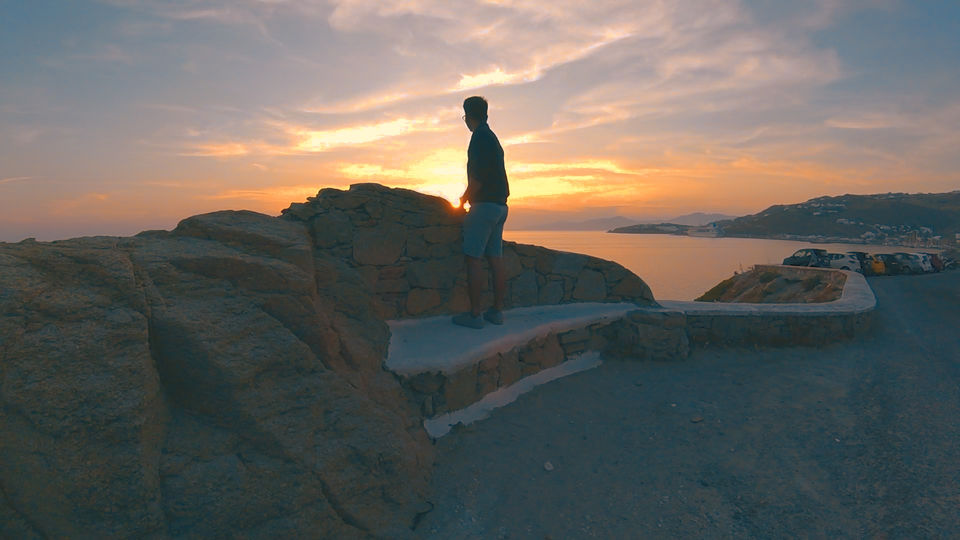 Next morning, we took a ferry to Mykonos. We used Blue Star ferries, and speaking from my experience and as other people mentioned it before the trip, they are the best. We spent 3 days here in a beautiful sea facing apartment which is fairly cheaper in Mykonos, it could be because we visited in May end. I Would advice to rent a scooter as public transport is not good. My experience of driving around the island was very amicable It is such a calm feeling when sea breeze hits your face while your loved one is holding you from behind. Mykonos town is very beautiful, the combination of blue and white paint is so mesmerizing.
We also visited Mills of Kato during sunset, It is good to visit it during golden hours (sunset/sunrise). Instead of having dinner at Little Venice (yes there is a place like that in Mykonos and it is famous to witness sunset), which was crowded and expensive we decided to go to the other counter part of the town where you could also witness the sunset and have dinner. We Visited Psarou, Platys and Kalafati. I distanced myself from fancy and popular beaches like paradise or super paradise. Platys is my favorite as it proved to be a good blend of happening aura at the beach, good music and not too many people. Well, at least when we were there. Last week of May is a good time to visit Greece as it is warm enough and there are not too many people. Another beautiful moment form Mykonos comes form Kalafatis, there were literally 6-8 people on the beach, we could jetski freely in the whole sea as there was literally no one else in the sea.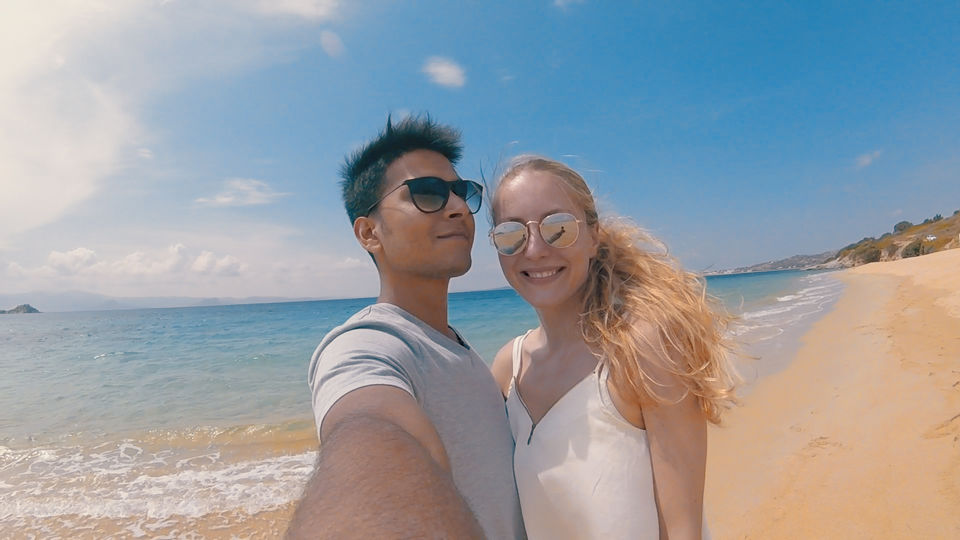 Next morning we took another Ferry to Naxos, this time it was SeaJet. SeaJet is faster but it is equally expensive. The only landmark we visited was Temple of Apollo. I think that's the only 'thing' to see in Naxos. We explored the town Chora on foot as we were living there. I tried lot of Greek cuisines. Let me take a moment here, Greek food has to be one of the best. I didn't leave kind of cuisine, for 7 days I was trying different specialties in best restaurants (after some good research on trip advisor) and every time I was surprised and happy with my choice. We also rented a bike here, you might wanna rent a powerful one if you plan to go to hills. I couldn't go for hiking, yes there are a lot of good hiking opportunities here and the hills looked amazing from the town at least.
So, this is the part where I tell you how beautiful the beaches of Naxos are. We left for Plaka beach in the morning, sadly I didn't take any phone or camera there but I can picture it right now to the minutest details and it gives me so much of peace. We had a 4KM sandy beauty mixing with the azure sea and island of Paros in the background just to ourselves. I remember I was competing with my girlfriend that who runs faster. I bought a snorkeling mask on the way and that paid off quite well at Plaka beach while we were swimming with the fishes. Then we took a drive to Mikri Vigla, on the way we found an interesting rock and we wanted to have a closer look. So yes, I parked the scooter and we started our mini hike (did you spot that in the video?). If you are into Kite Surfing, I would totally recommend Mikri Vigla.