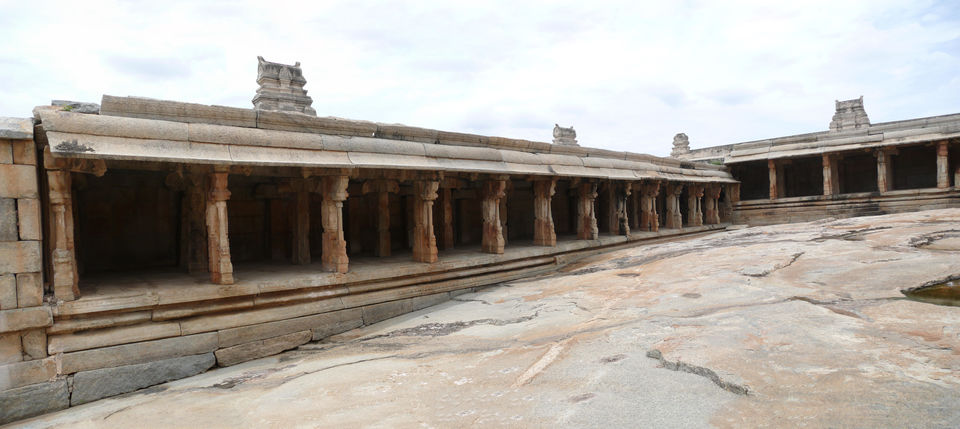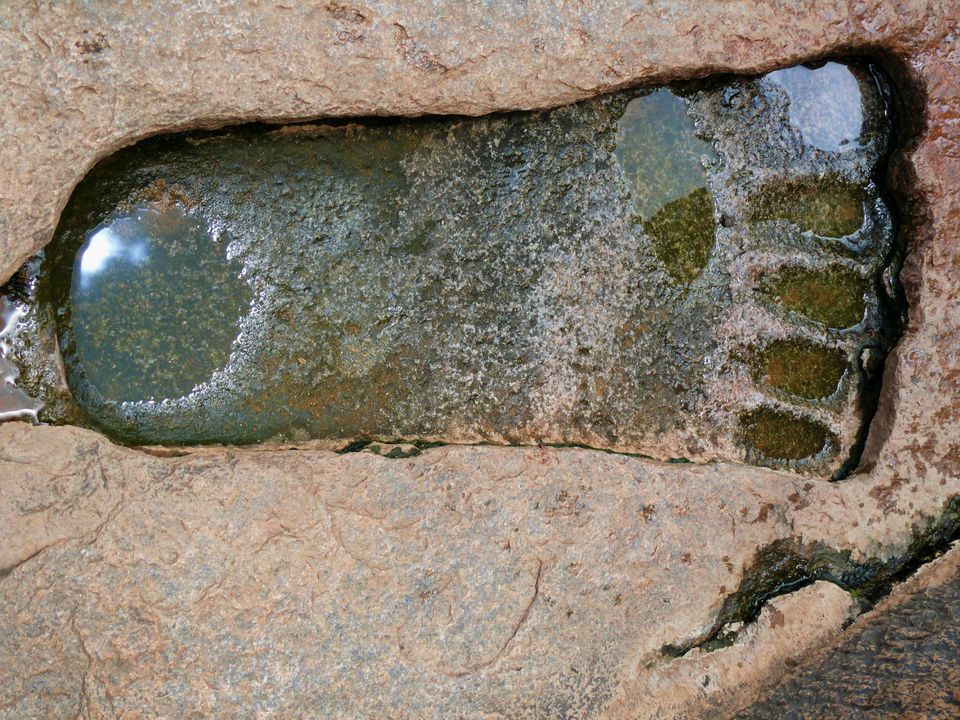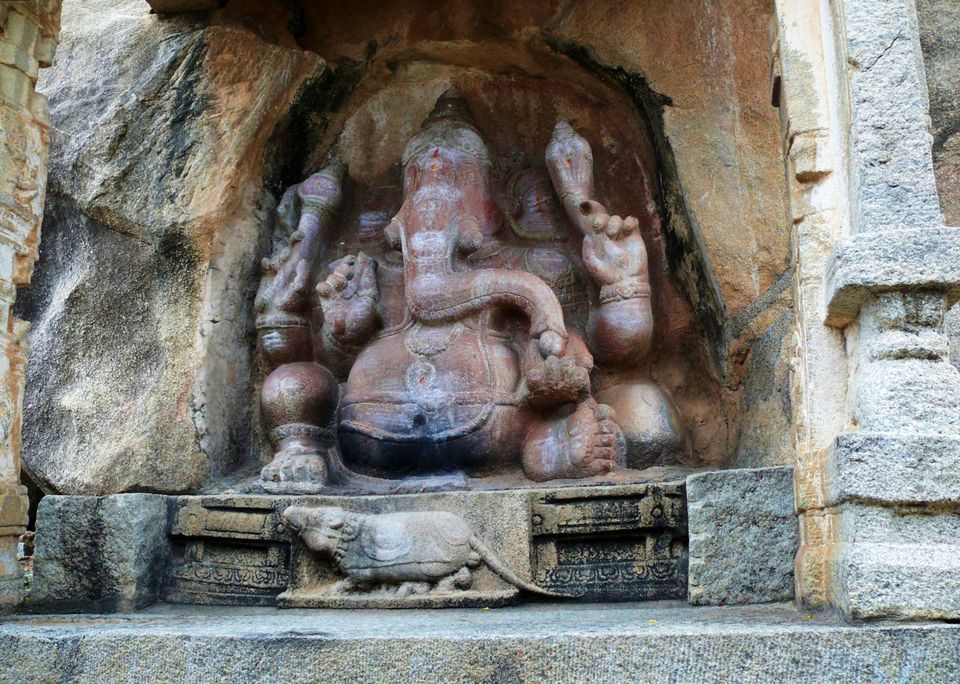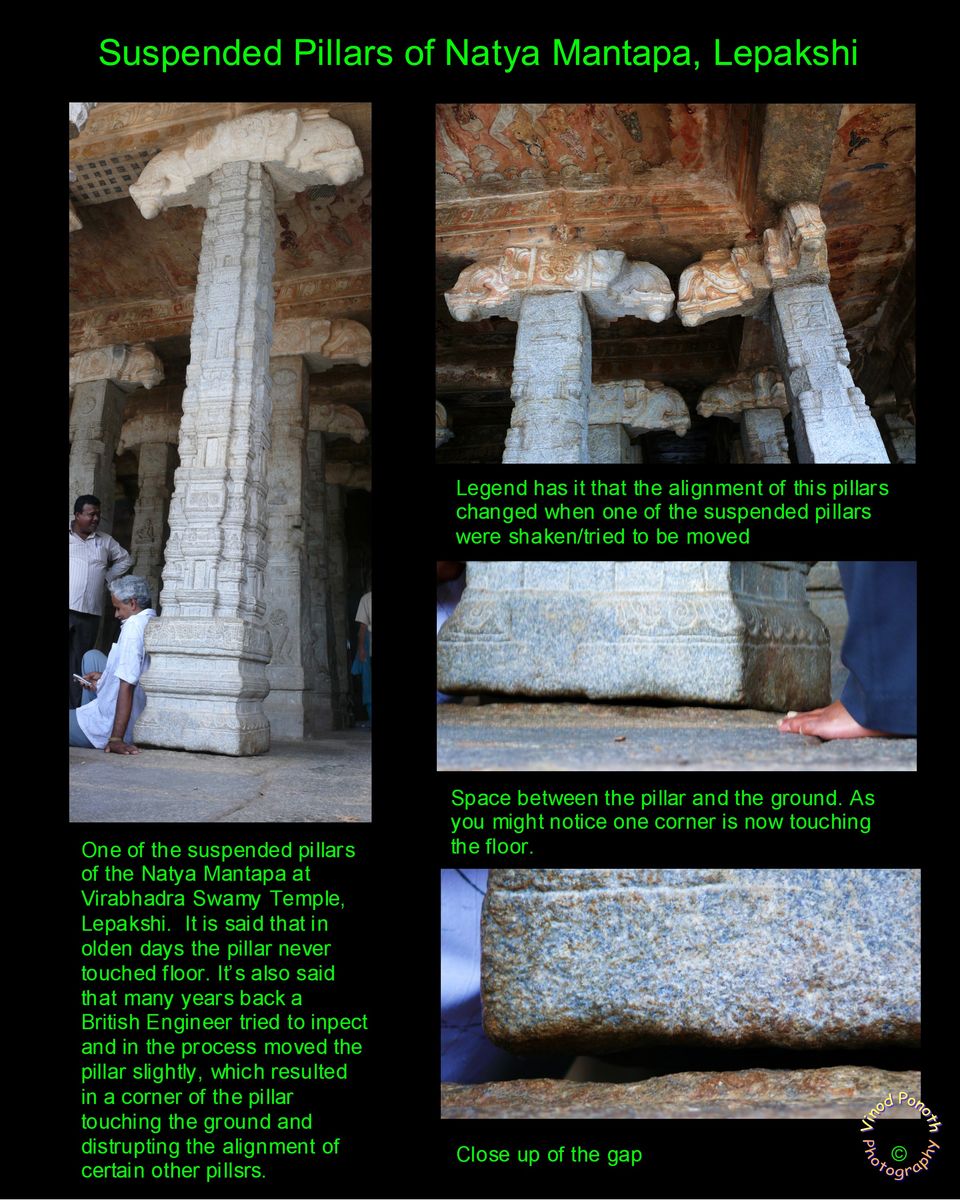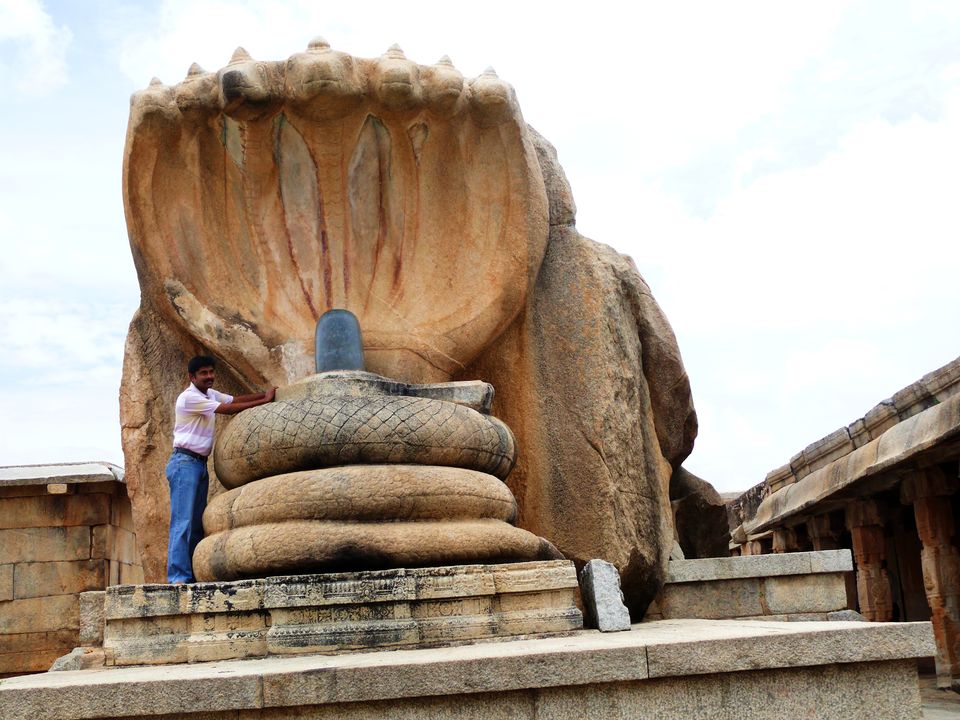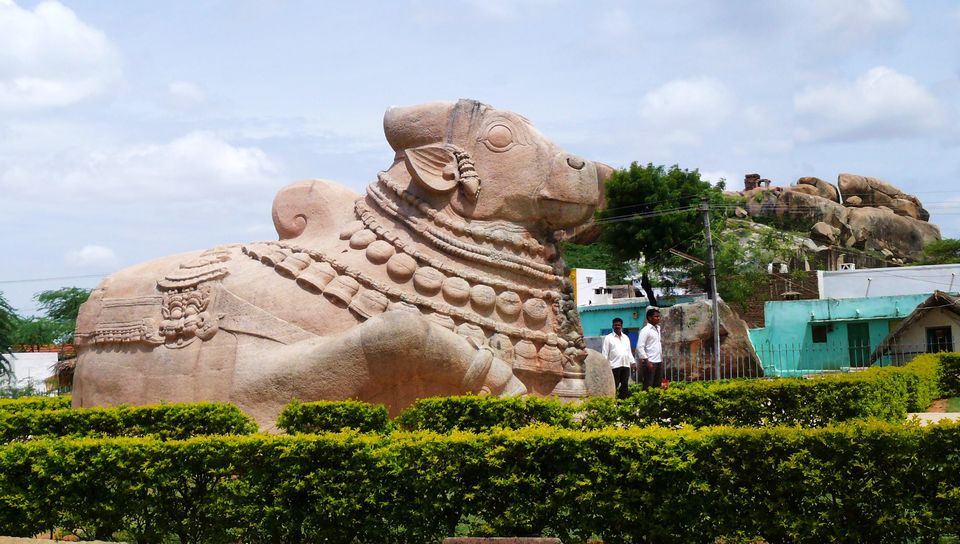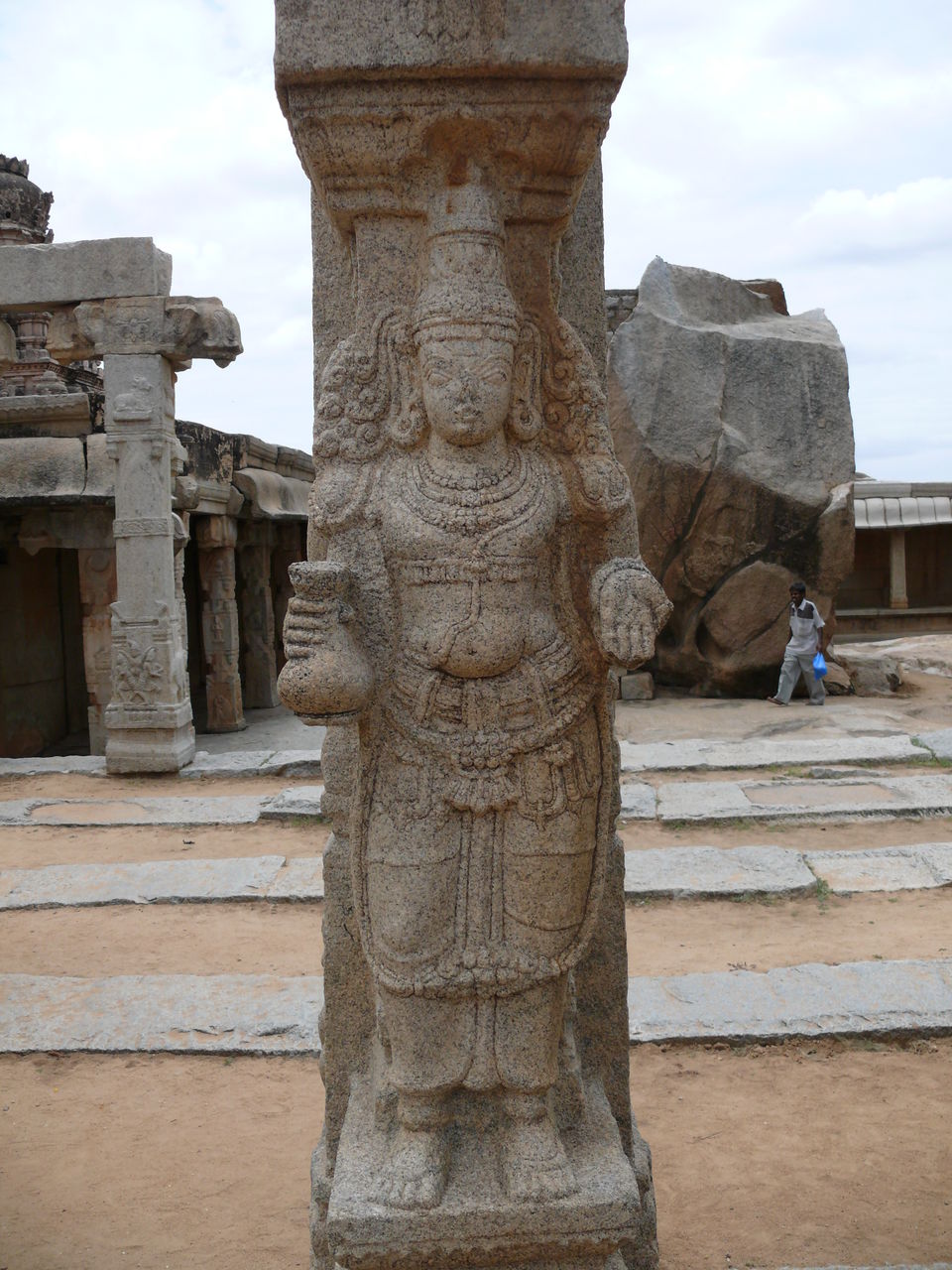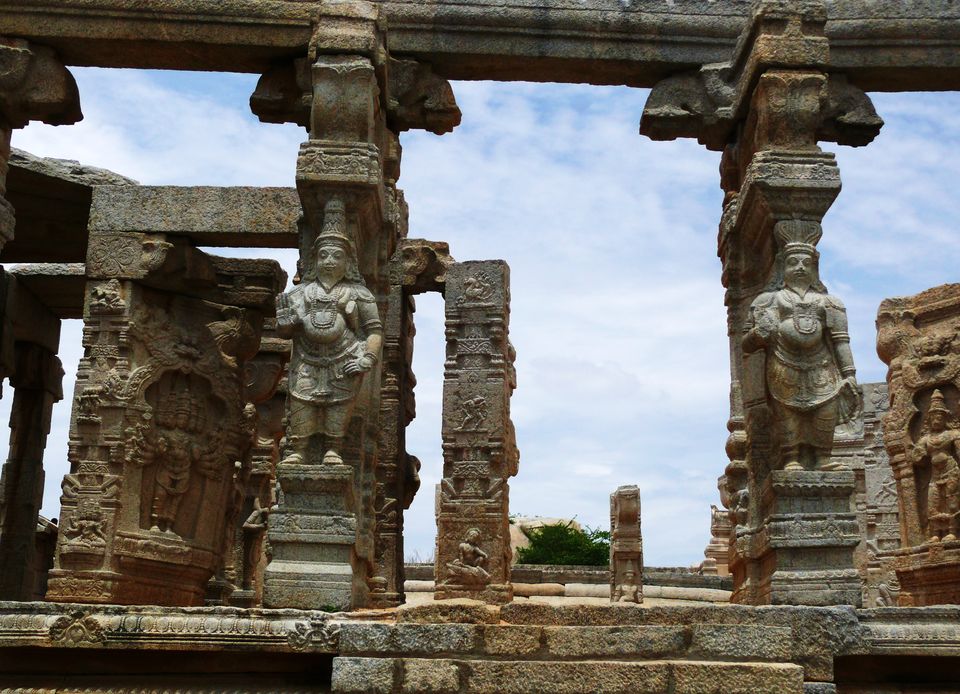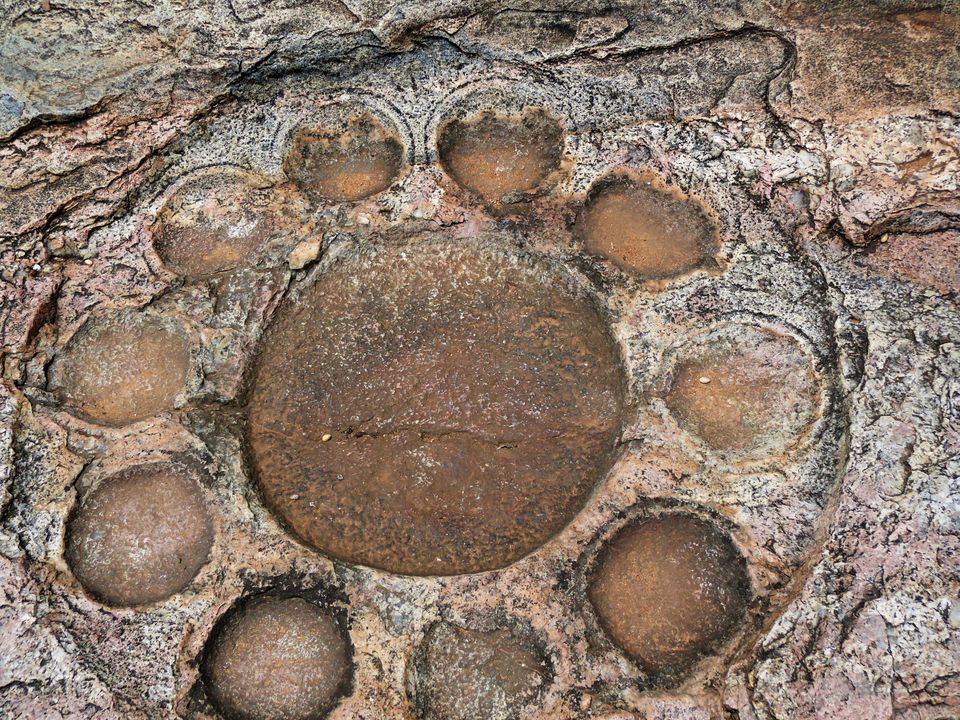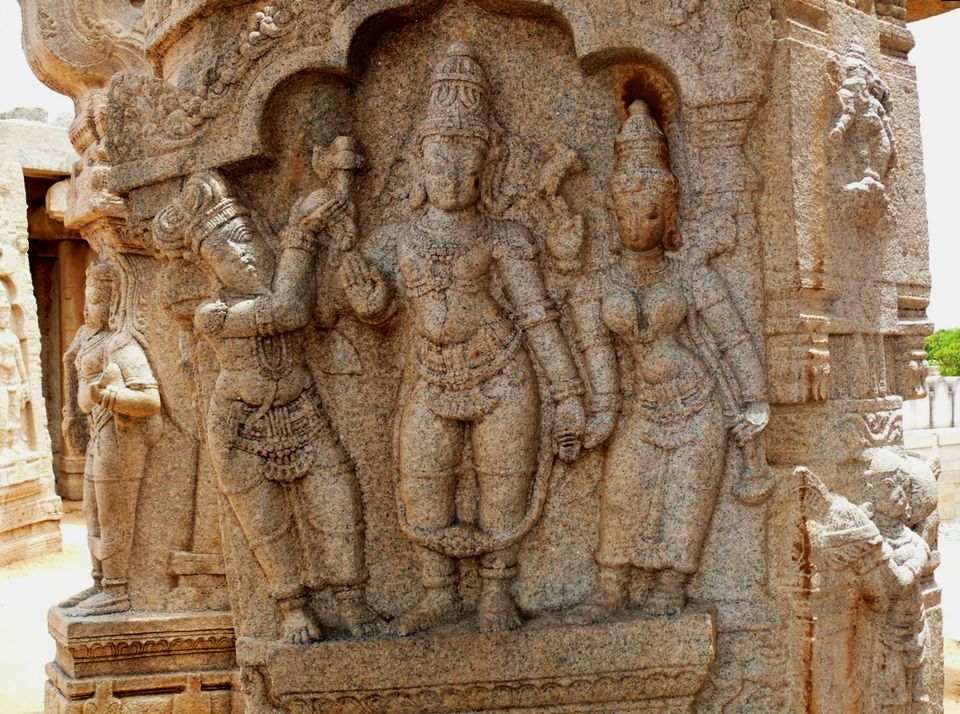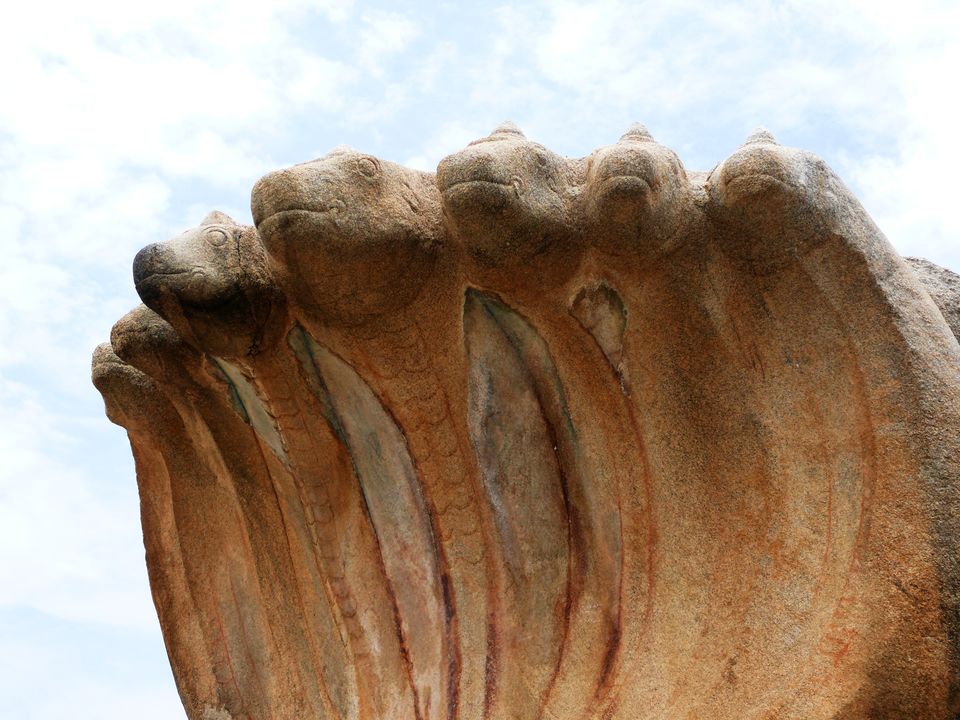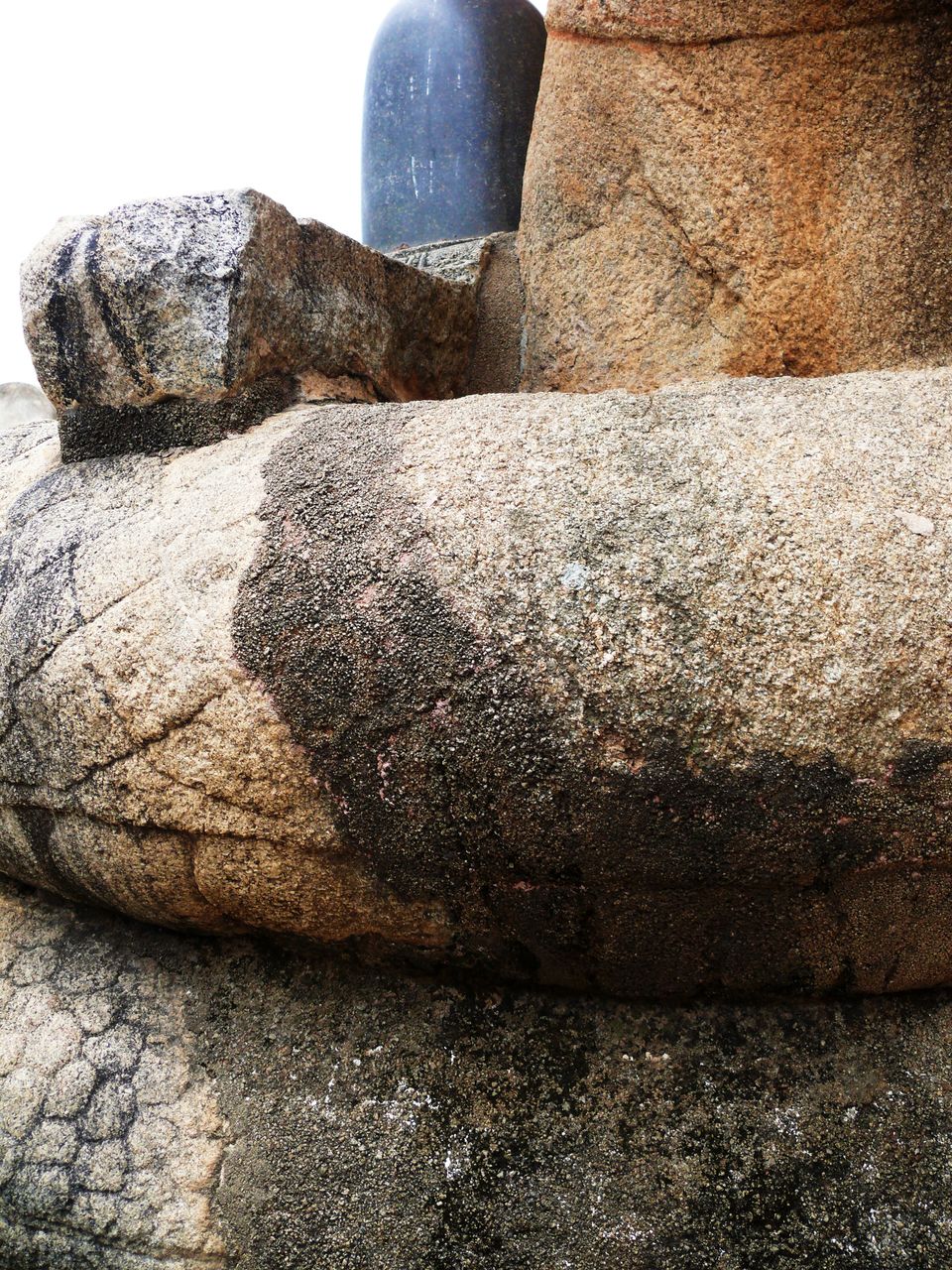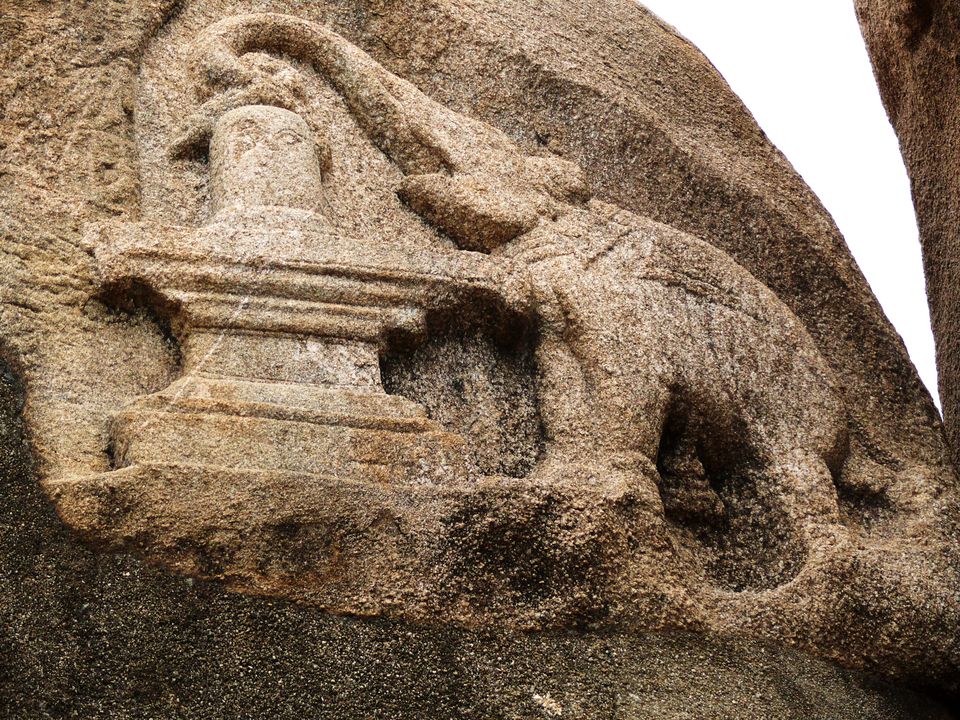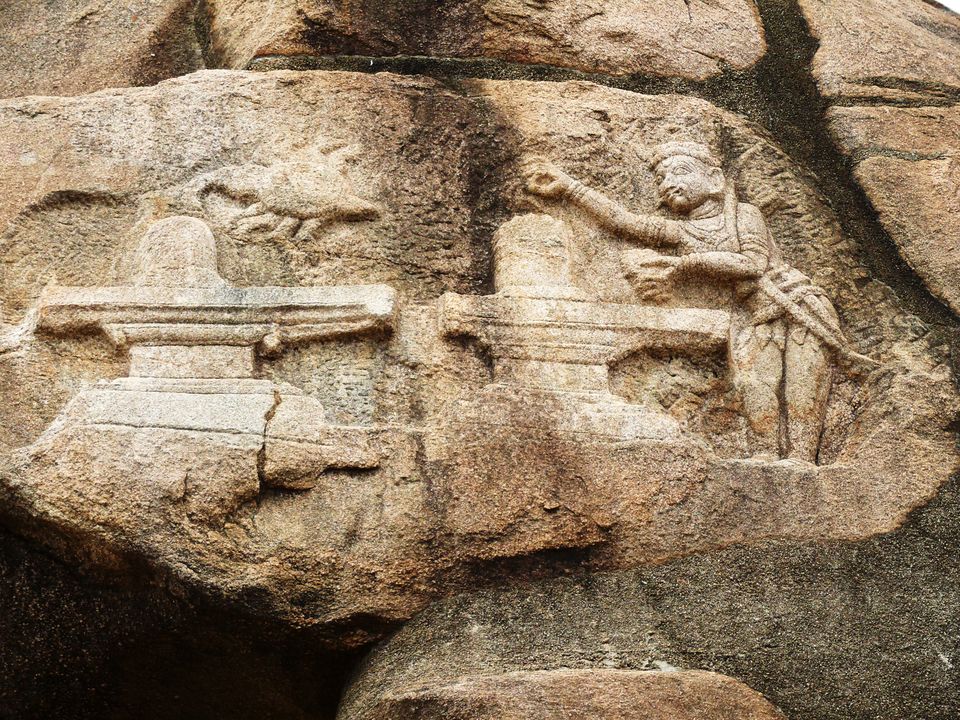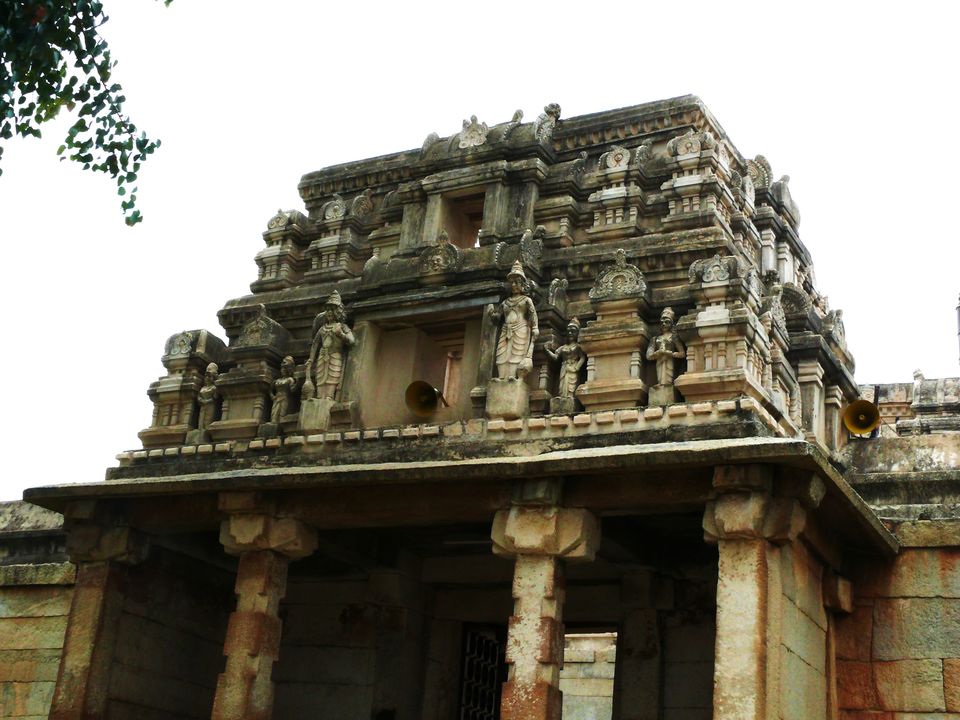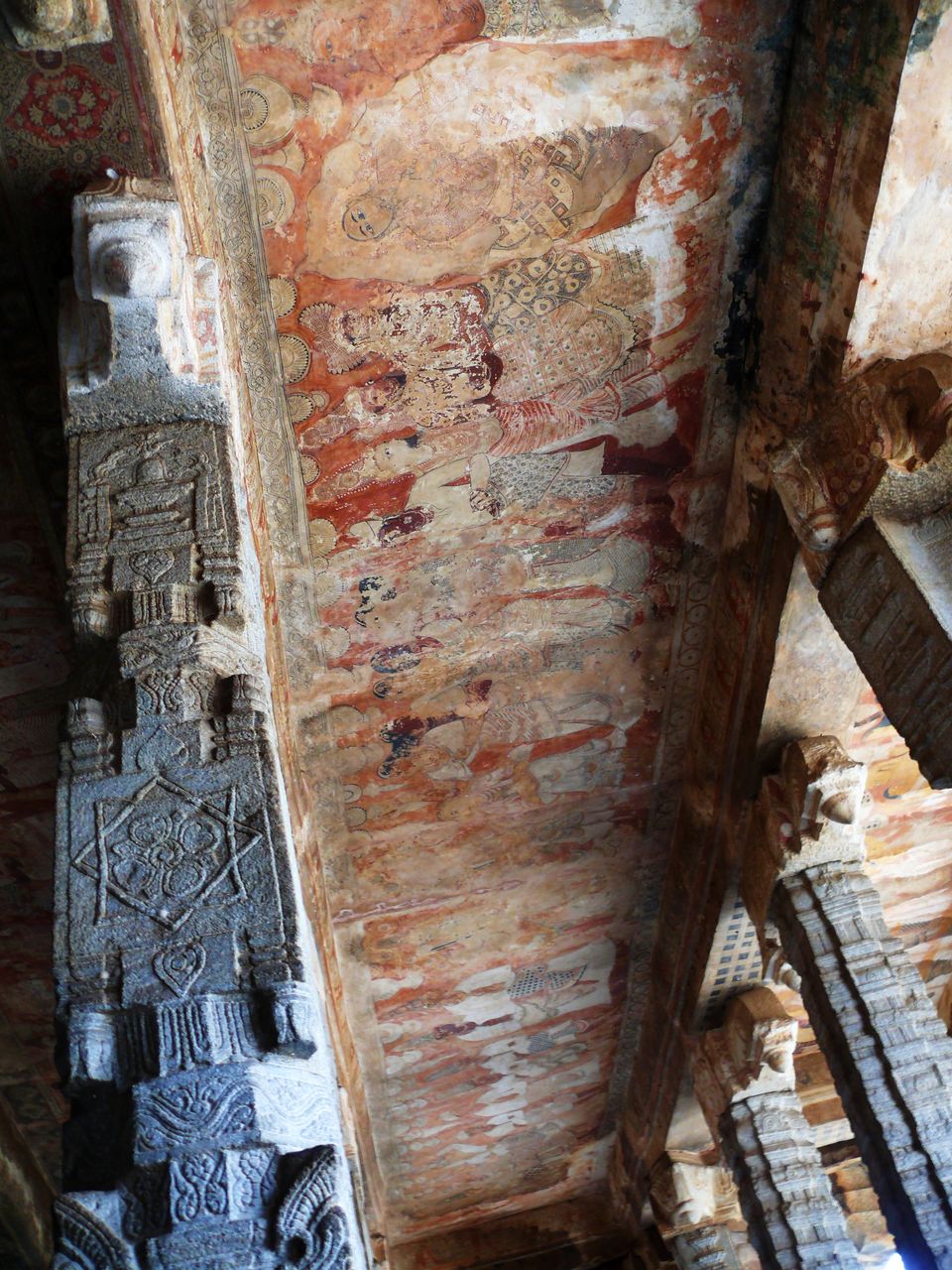 Lepakshi is about 130 km from Bangalore. It is a perfect one day, weekend getaway. I had visited this place way back in 2009. At that time it was not a very popular tourist spot. It would be a good idea to pack some food so that one need not rush back for lunch. The temple complex is dedicated to Veerabhadra. The unfinished kalyana mandapa has numerous pillars with exquisite sculptures. The Natya Mandapa with about 70 pillars, each pillar beautifully carved, is also the location of the famed Hanging Column or Pillar of Lepakshi temple. The base of the pillar barely touches the ground and is possible to pass objects such as a thin sheet of paper or a piece of cloth from one side to the other. It is said that the pillar is a bit dislodged from its original position when a British engineer tried to move it in an unsuccessful attempt to uncover the secret of its support.

Legend has it that the bird Jatayu, from the Ramayana, wounded by the king of Lanka, Ravana, fell here after a futile battle against the king who was carrying away Sita, the wife of Rama, the king of Ayodhya. When Rama reached the spot, he saw the bird and said compassionately to him, "Le Pakshi" — meaning "Arise, bird" in Telugu.

The temple is built on a low and rocky hill called Kurmasailam which in Telugu language translates to tortoise hill. The monolithic huge granite Nandi (bull), 15 feet in height and 27 feet in length is another great attraction. The Nandi faces the Shiva Linga located towards the back side of the Veerabhadra temple. The Shiva Linga rests within the coils of the the gaint serpent (Naga) and is to have been carved out of a single stone. There is a a legend that a little boy (with great sculpting skills) and his mother used to live in the vicinity of the temple. One day in the morning the boy informed his mother that he is hungry, so the mother went to prepare food. When she returned she was astonished to see the beautifully sculpted Shiva Linga with the Naga. However due to the drishti (strong focussed energy from the eyes) of the mother the sculpture slightly cracked(one can see some cement patch work).

Adjacent to this, there is an unfinished Kalyana Mandapa which is open to sky. Interesting to note is that some of the designs on the pillar can be seen on sarees!
The Veerabhadra temple is famous for its intricate carvings and paintings(not much left). Supposed to have been constructed in 1538 AD by Virupanna, a noble man and merchant prince. However, there is a Puranic lore that the temple was built by the sage Agasthya. There is a cave chamber in the sanctum where sage Agasthya is said to have lived.