Its When i followed my heart i woke up in Bali.
My flight was from Calcutta to Denpasar via Kuala Lumpur.
Not good idea though ,Yes flights are cheap from Calcutta but there are so many possible Baggage allowance mistakes happens at airport which may cause you entire trip pricey.Rather take flight from Mumbai or Delhi.
As there are hardly any direct flight ,Due to transit this journey will be quite long .Book the flight as soon as you can flight should be between 27-35 K.If you are traveling alone with bachelors you can also choose to reach to Bali and Book your hotel but choose to rather book in advance if you are traveling with family.
Whenever and however you reach Bali is always good idea. we reached at night 9:00 PM.
1.Despite of traveling for past 18 hours there are endless travel rituals you gotta do.You know immigration and a long queue but it came with few perks Indians traveling for less than 10 days don't need any Visa.You save lot of time here do not look around where the hell is immigration forms and what i can do i am in a new country because there is none for you.Just visit the immigration counter with your passport.
Sunrise in Kuala Lumpur airport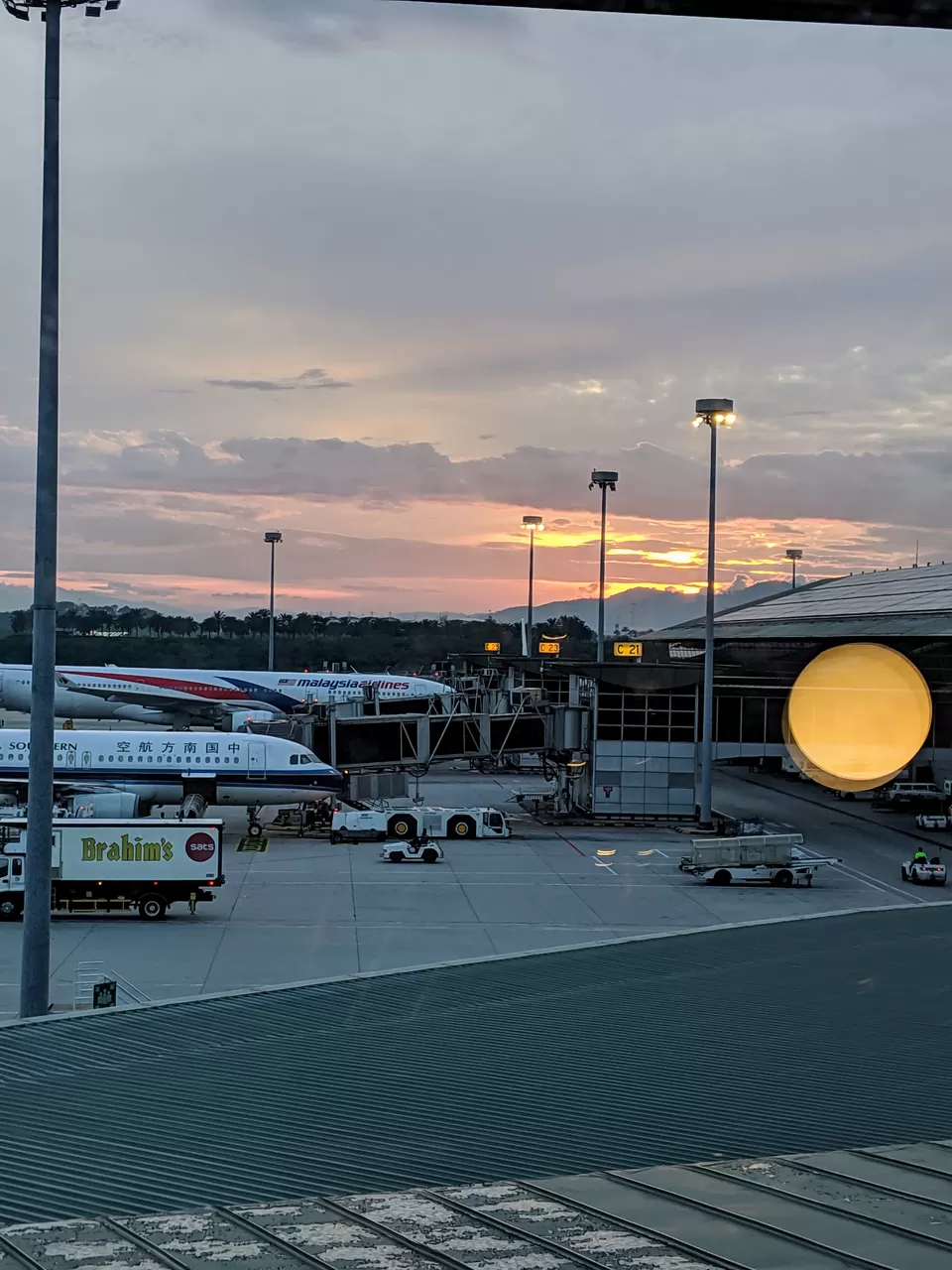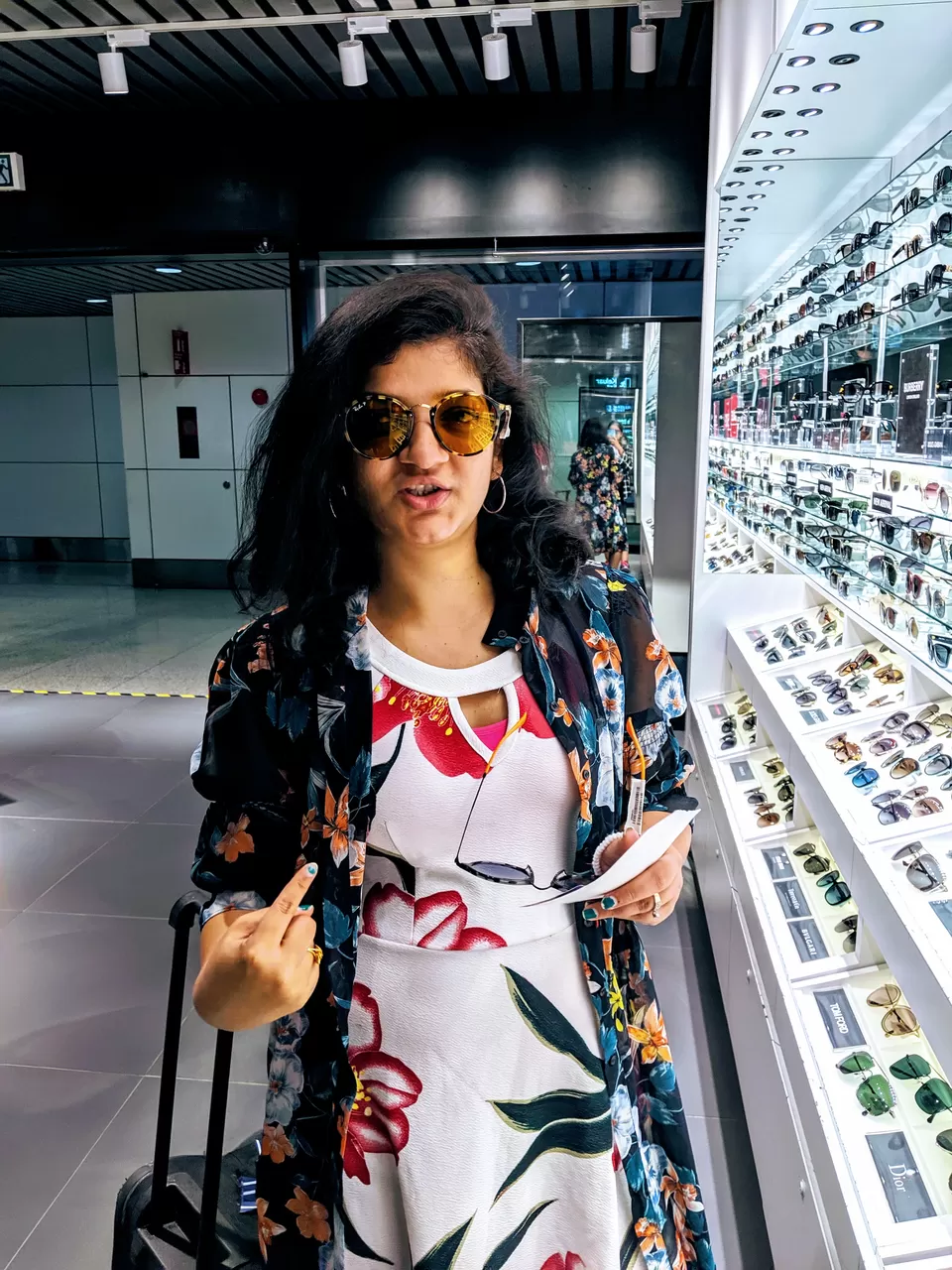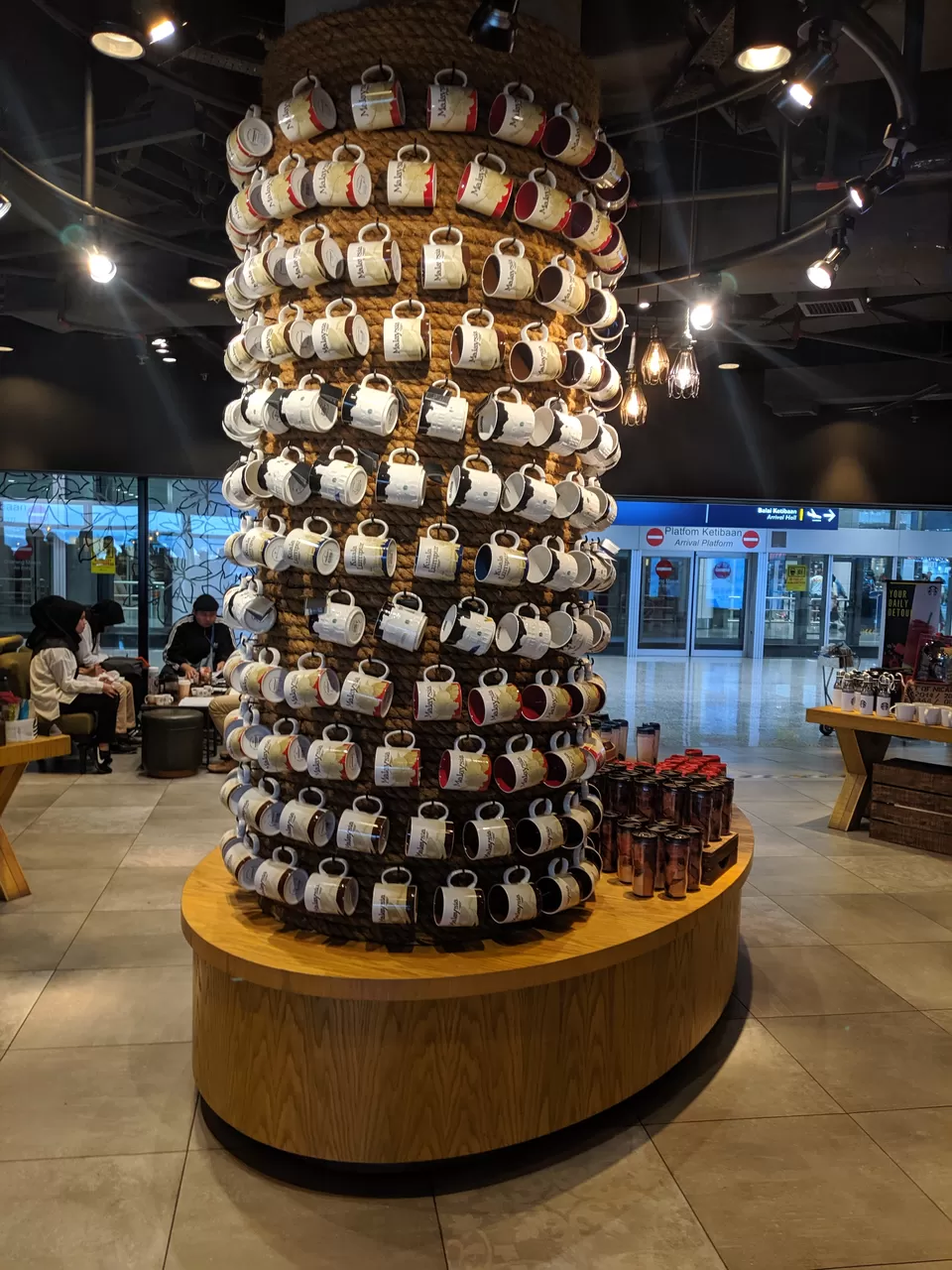 2.You need IDR 's ,I did not try any exchange of money and I really don't trust exchange rate counters ,But I knew we need a lot of cash at-least 15K INR or 30,49,772.48 IDR .So i withdrew from my credit card.Ladies and gentlemen your American express will fail big time in this country .What works is your international debit card or HDFC,Forex credit card.
3.Get a good SIM Card we got it from XL Axiata with a SIM card of good Data capacity and local call .Although In Bali you have wifi everywhere and all the restaurants ,hotel business people are happy to share this with customers.
4.We stayed at Bel-express Kuta Legian which is 14 km far from airport.There are prepaid taxis outside ,the only thing is four wheelers move slowest in Kuta .
This day we visited Kuta's nightlife,
Say Good morning to a beautiful day at Kuta, View from my window.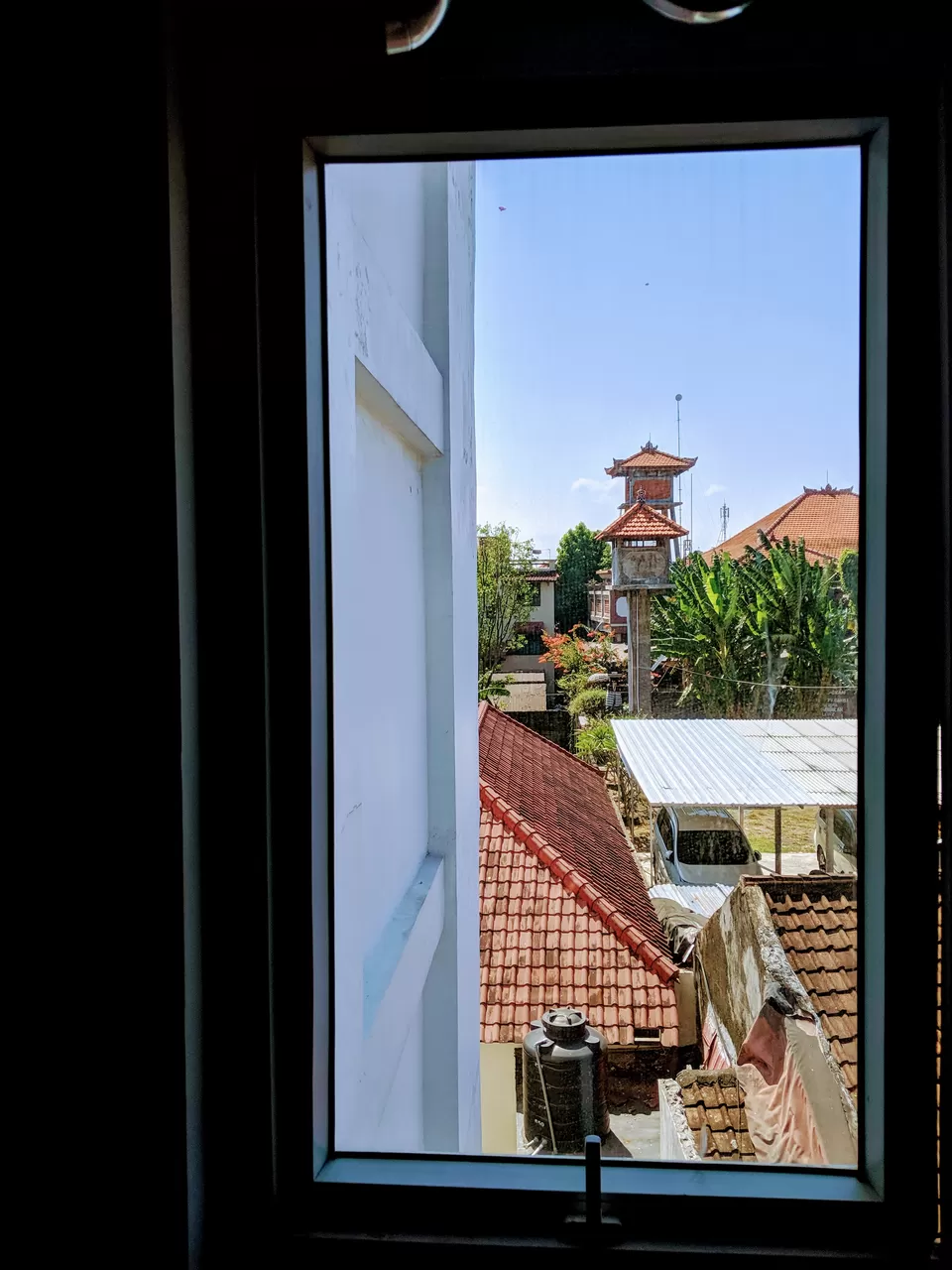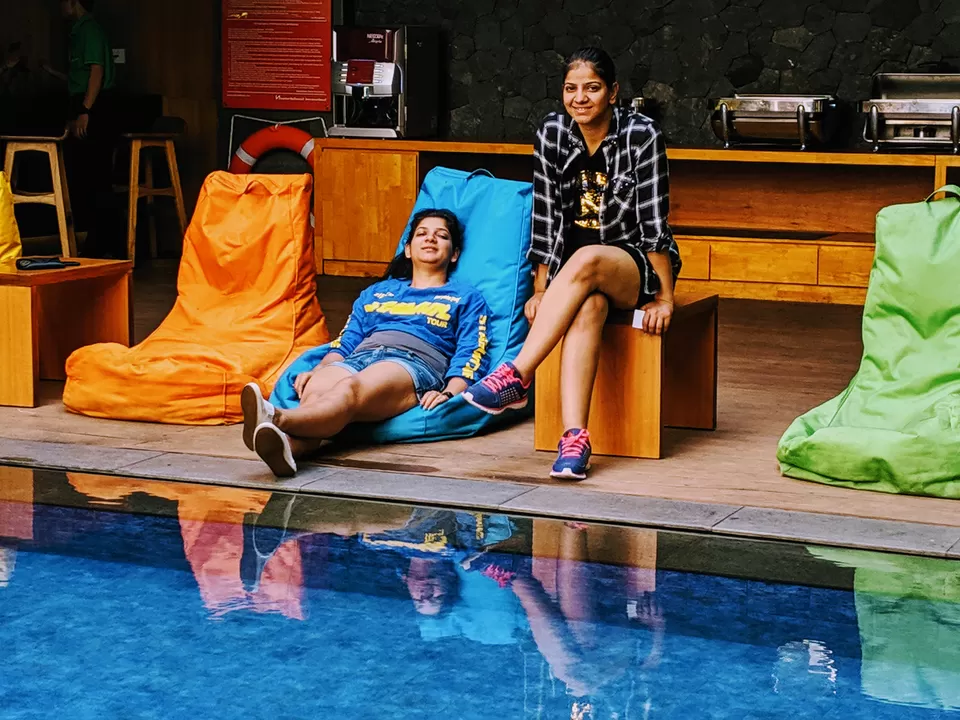 Would you believe this hotel is just 1500INR anyways ,it was and we loved it.
We are heading to Ubud Palace today and we need rental bikes and some good shades to roll on.Its a beautiful drive from Kuta to Ubud Palace also its easy to commute by bike.
Guys a few good words my friend ,brother go really far ,people are very friendly and they love negotiations so do it wherever you can.We bought shades and Bike for full day nd flew to Ubud palace.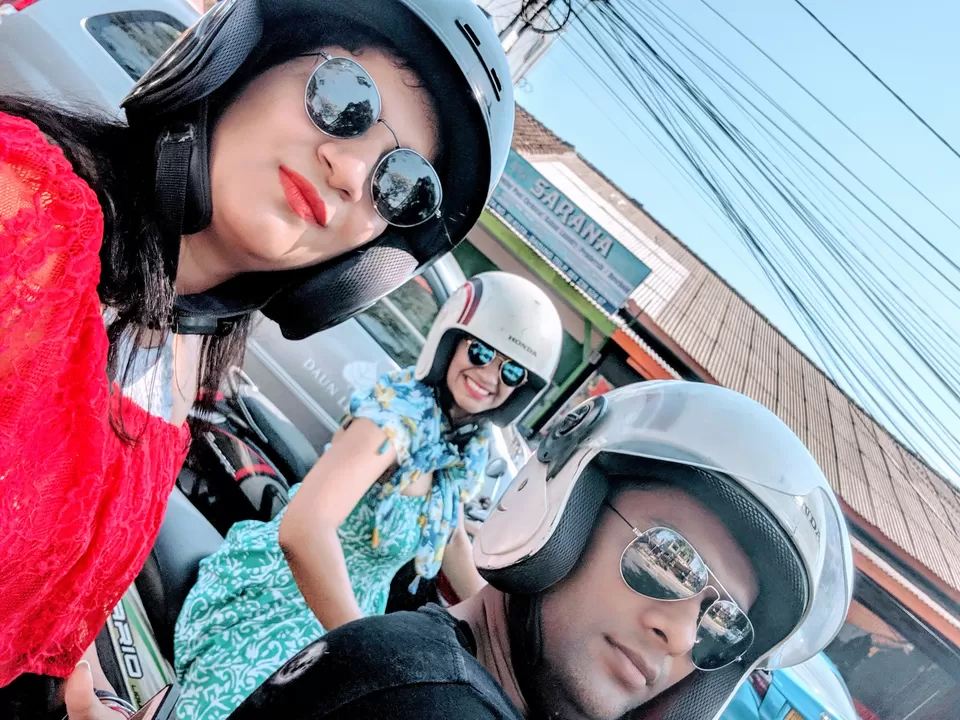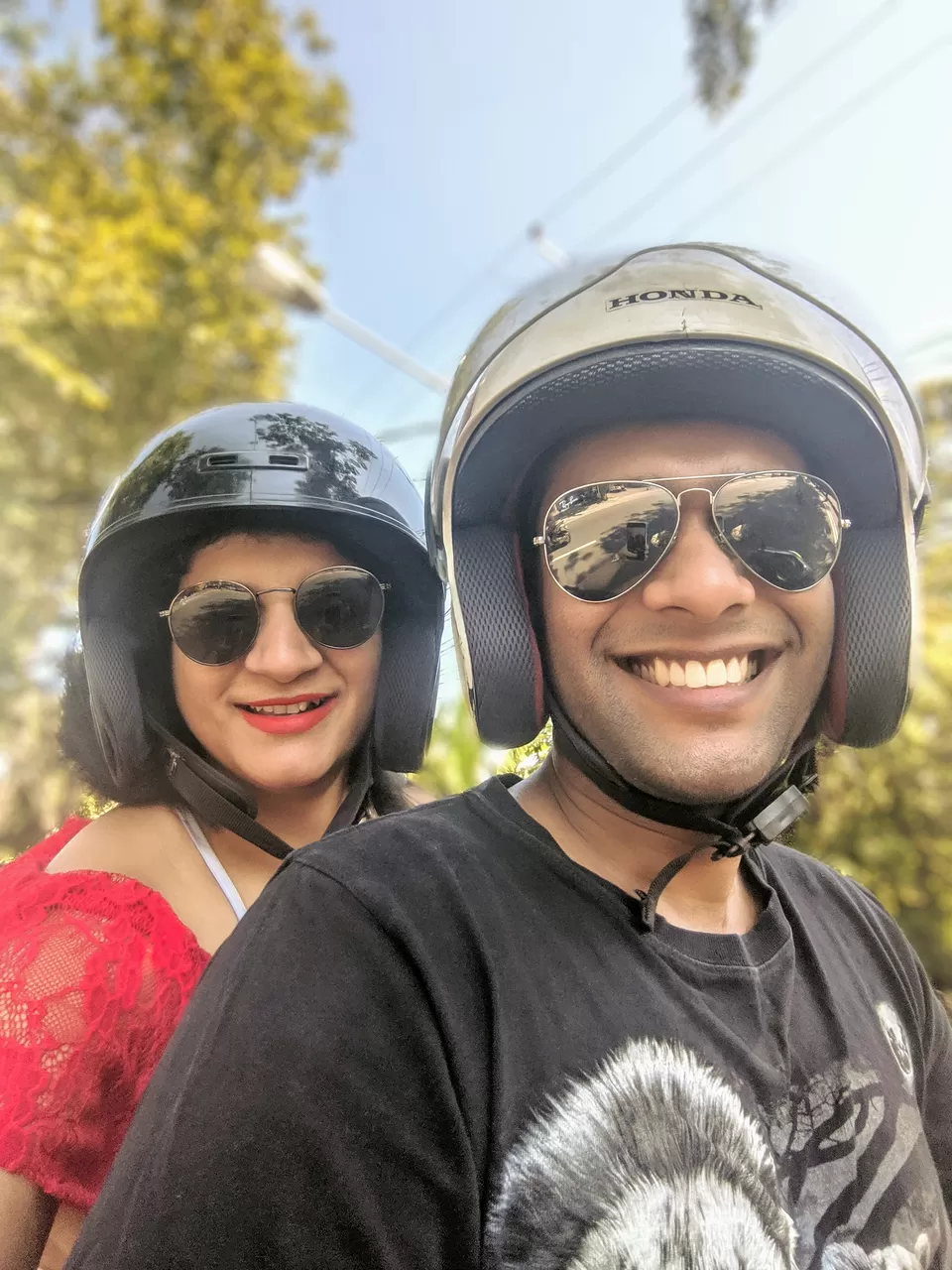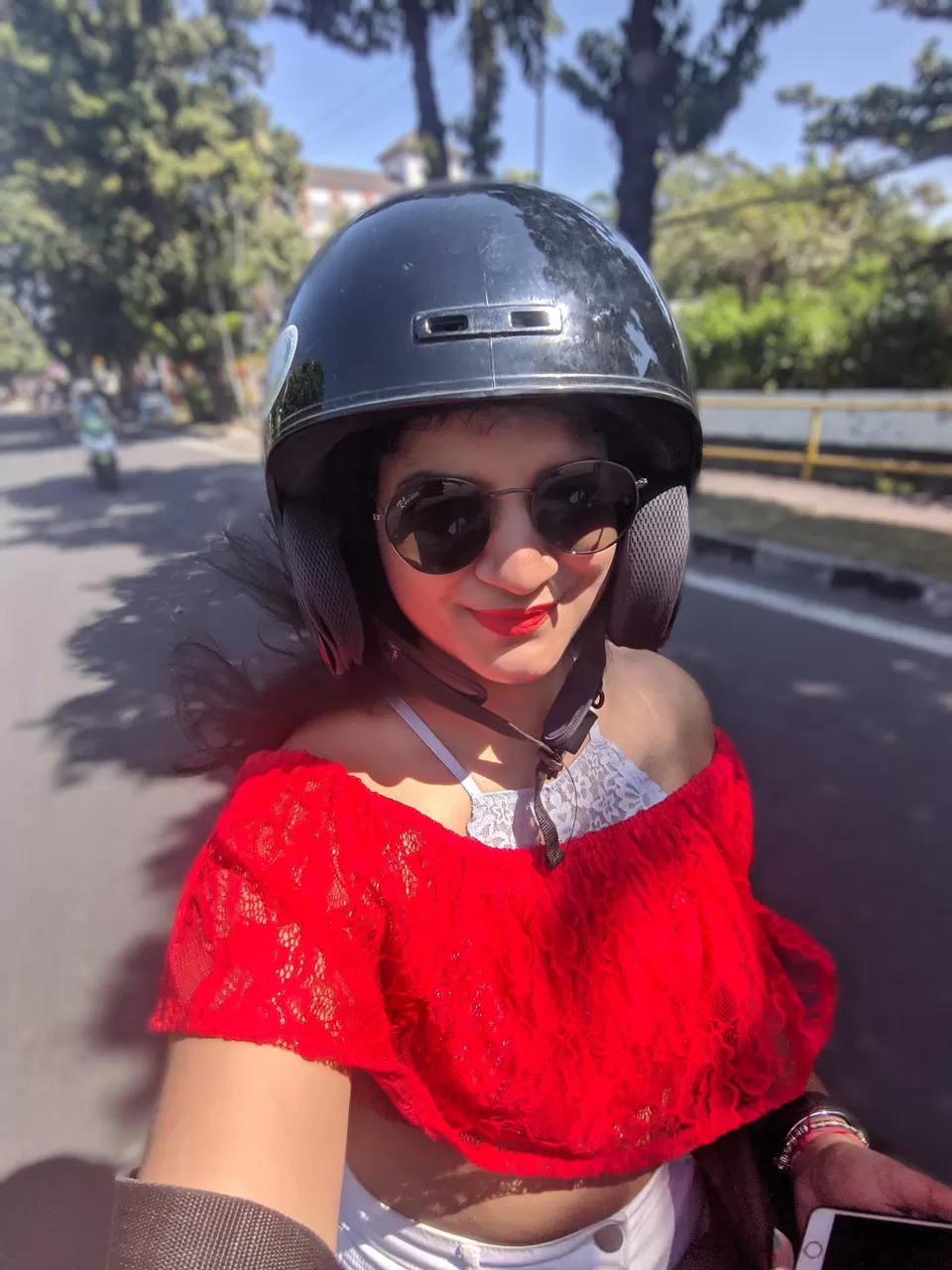 Bali is more than a place its the mood, felt like every house is temple and this is the only place where nature balance is not lost .Nature is still thriving in Bali's lap .Nearer you reach Ubud sooner you will be mesmerized by the fragrance f the paddy fields everywhere.On the way to Ubud there is monkey forest beautiful temples which makes everything more picturesque.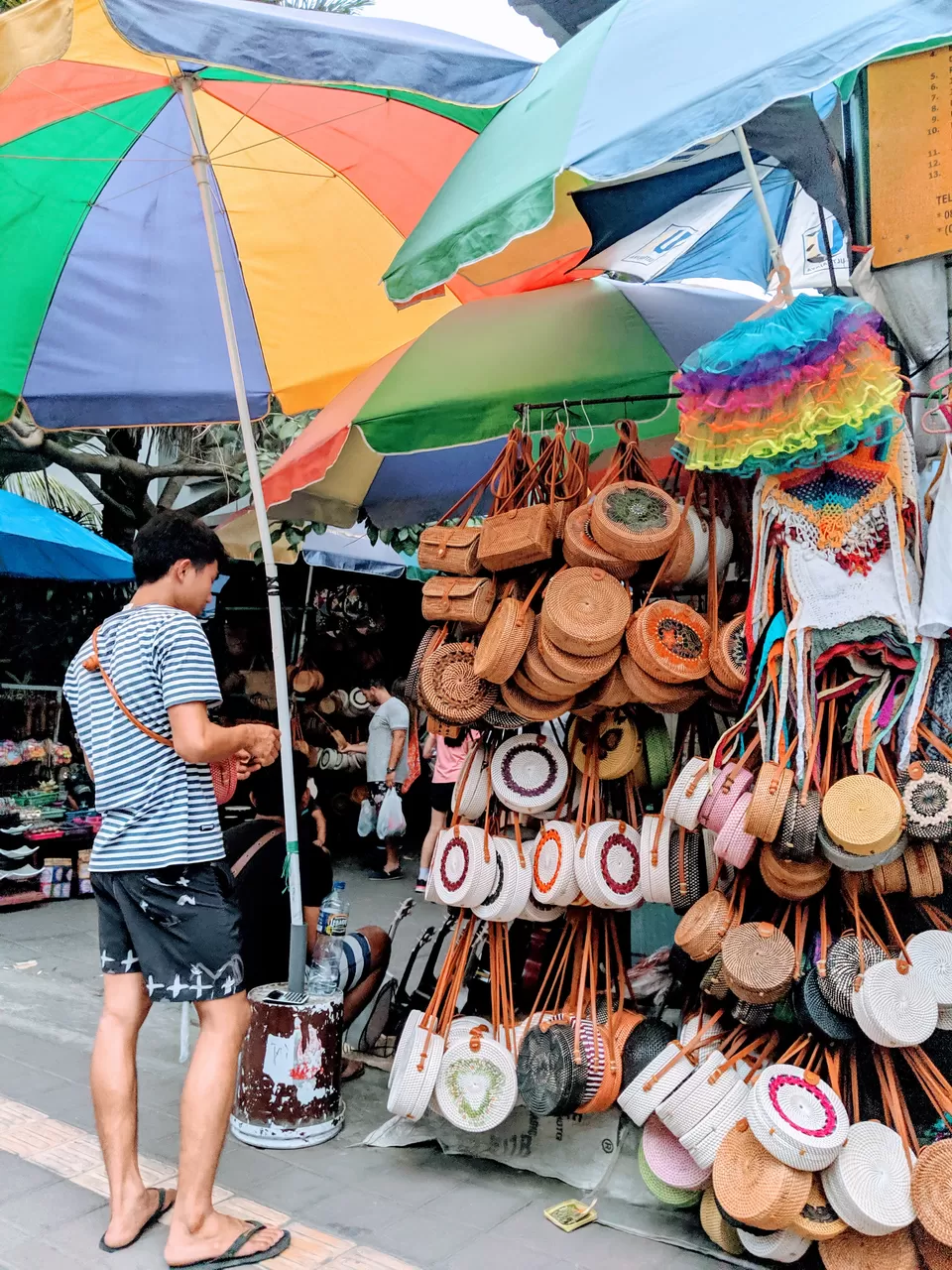 The Bali Bags ,the hats and Dream catcher .Once you are hear its very difficult to stop yourself from shopping in Bali.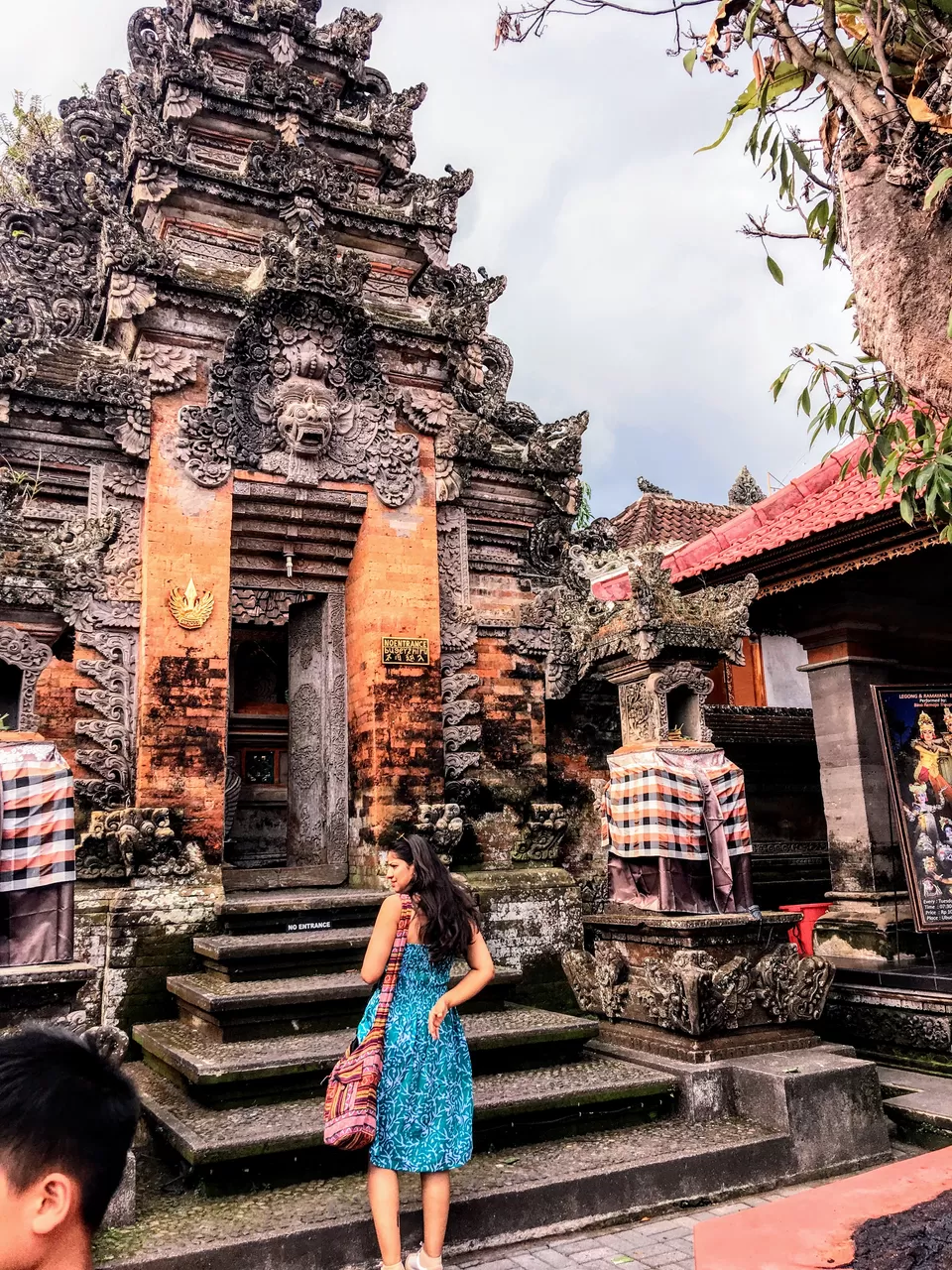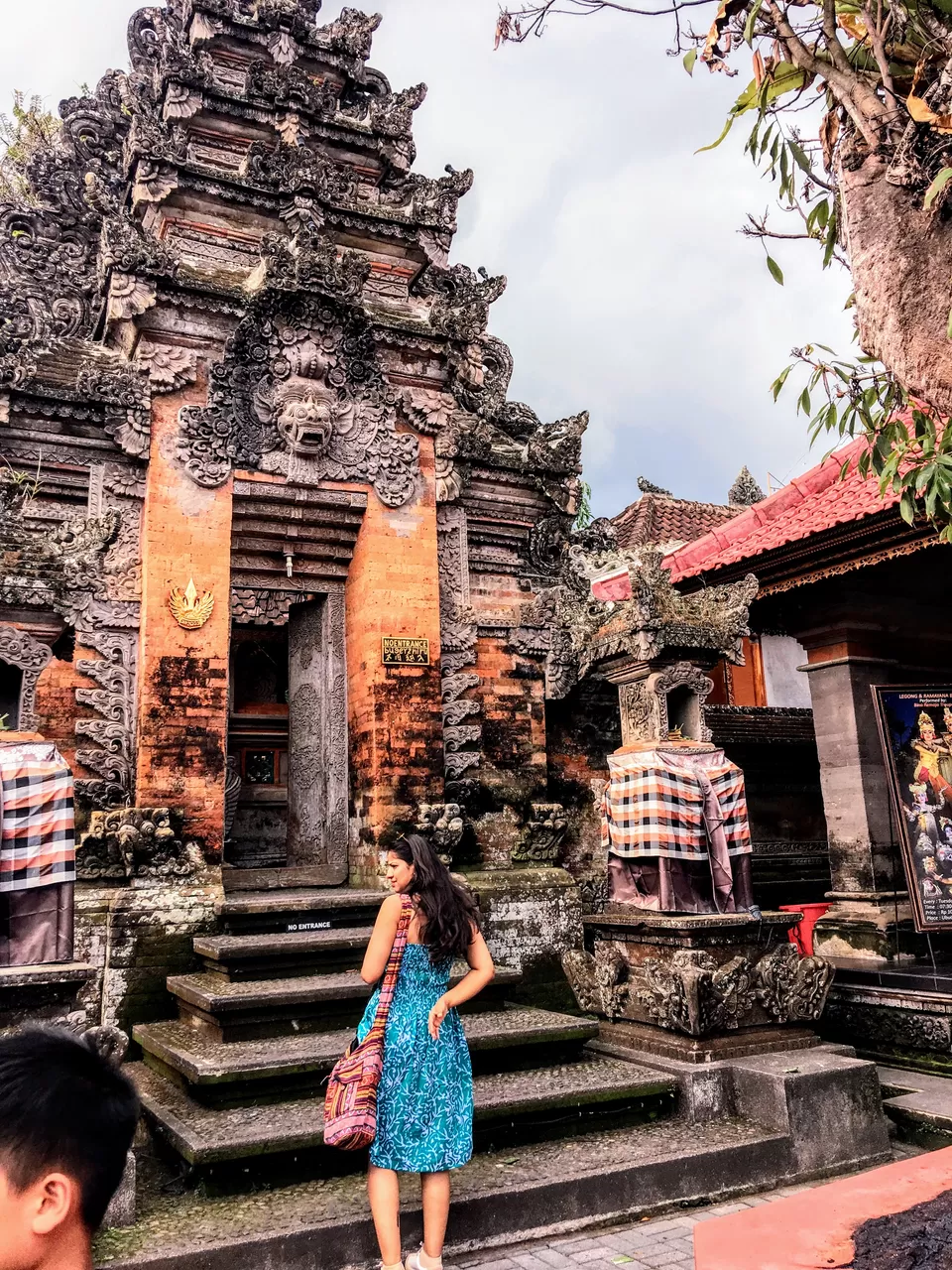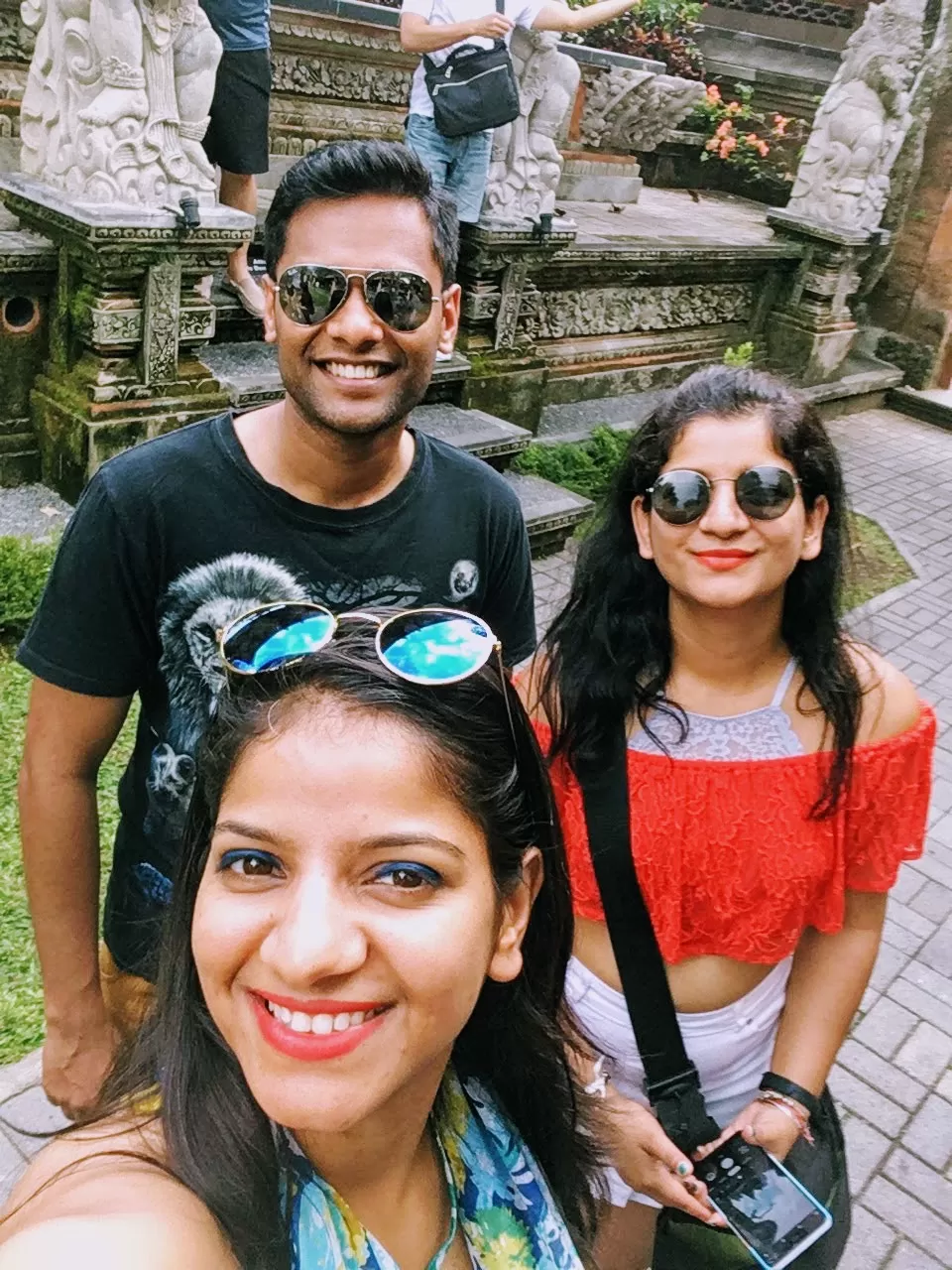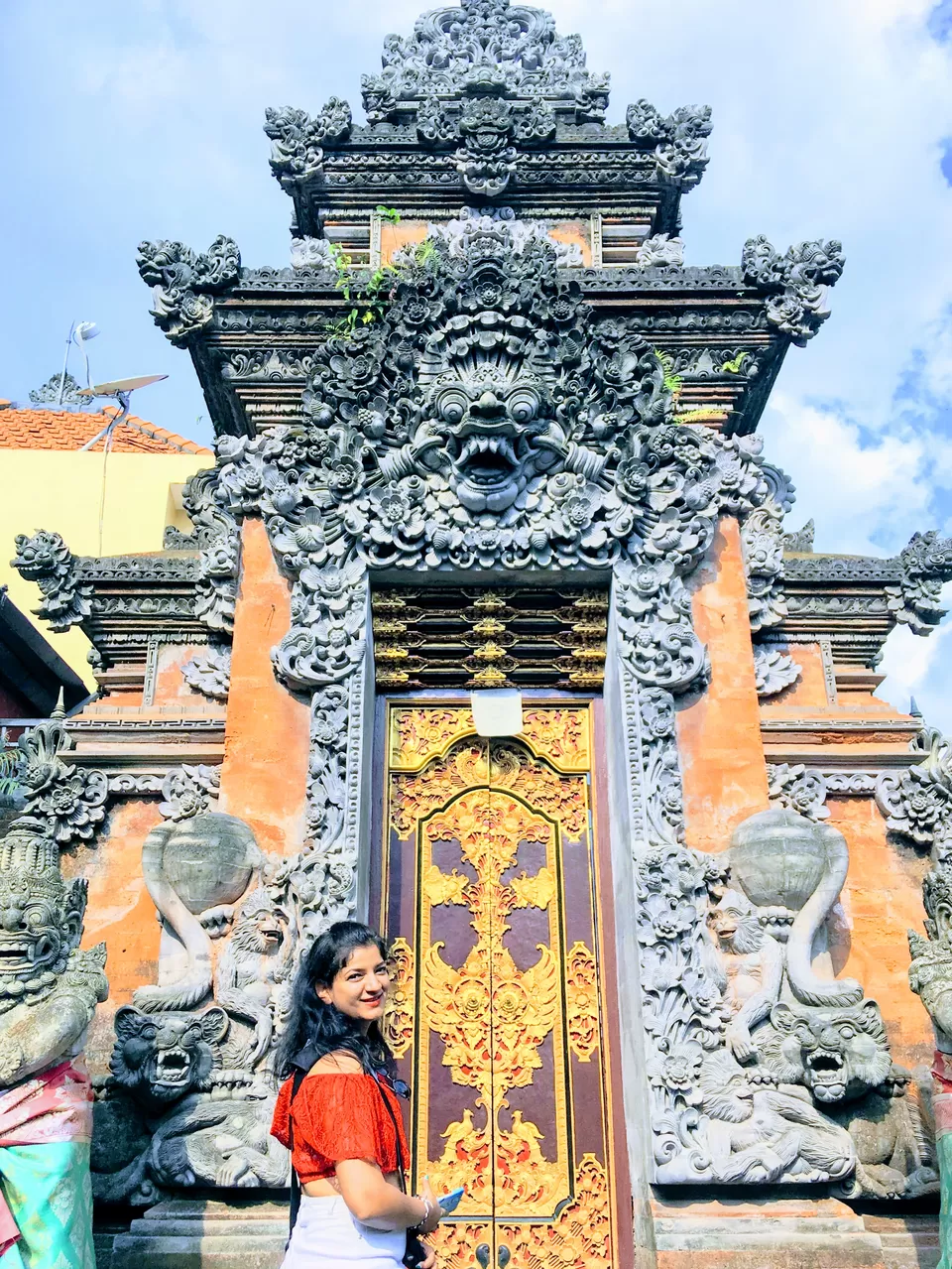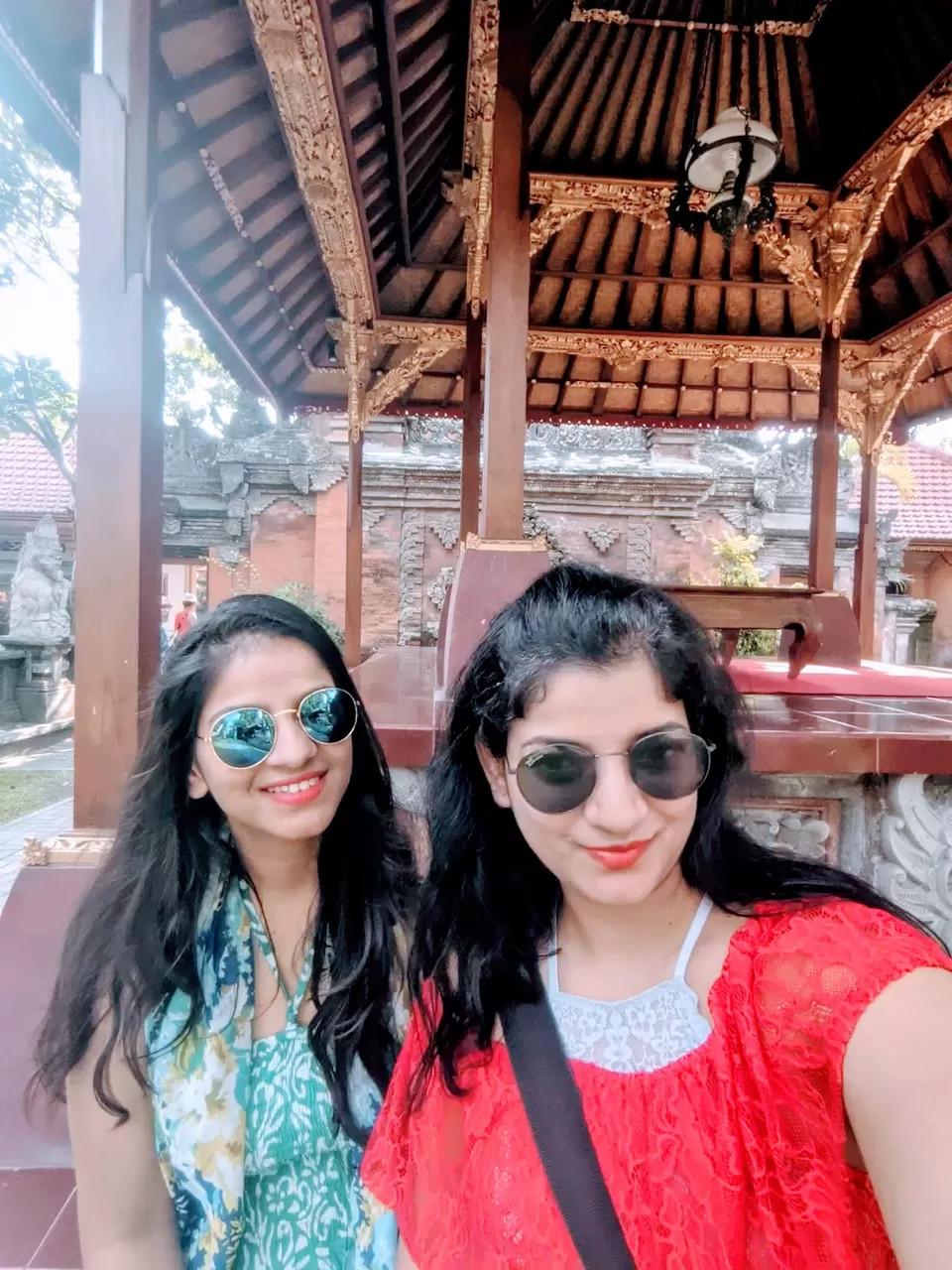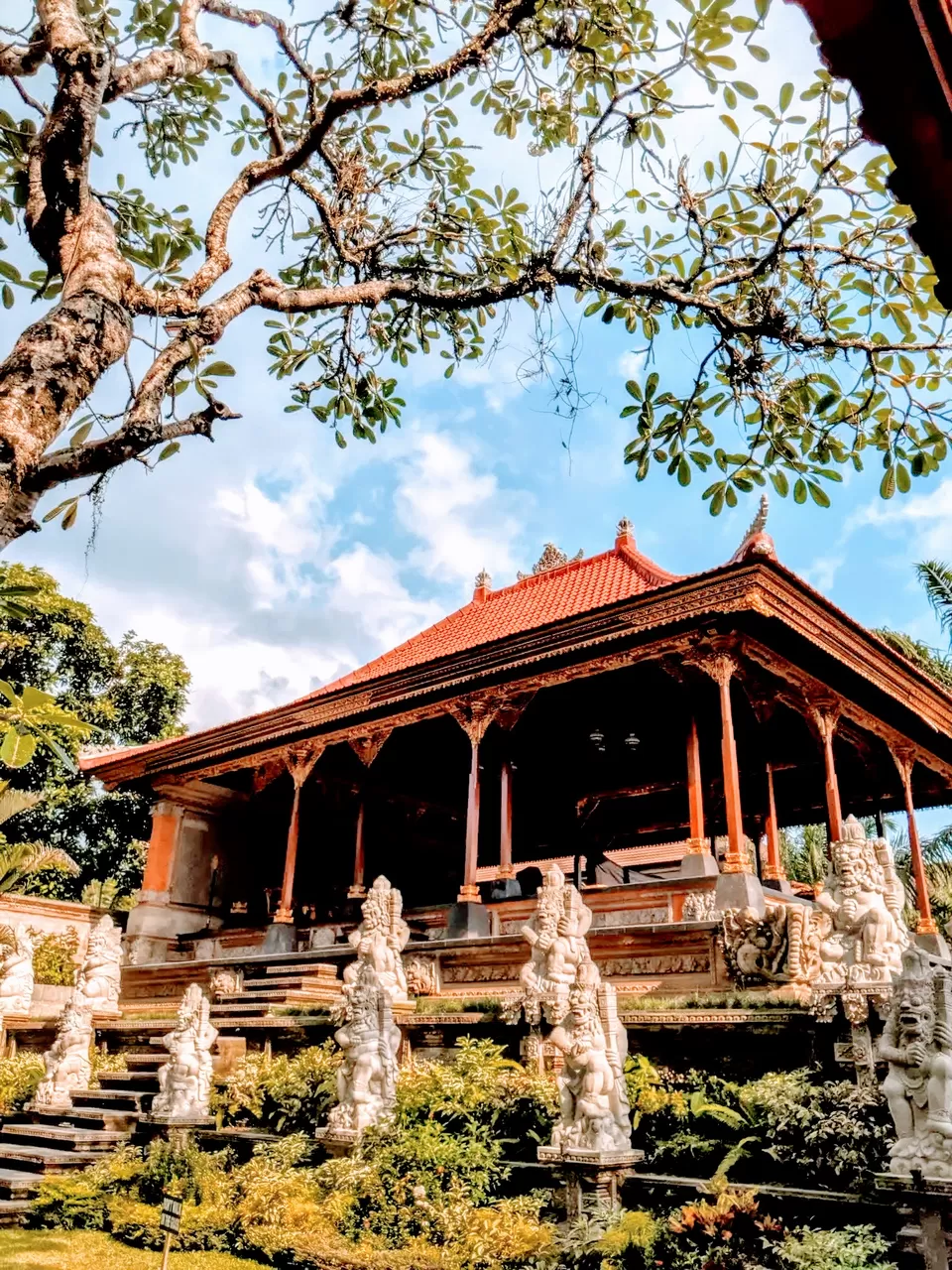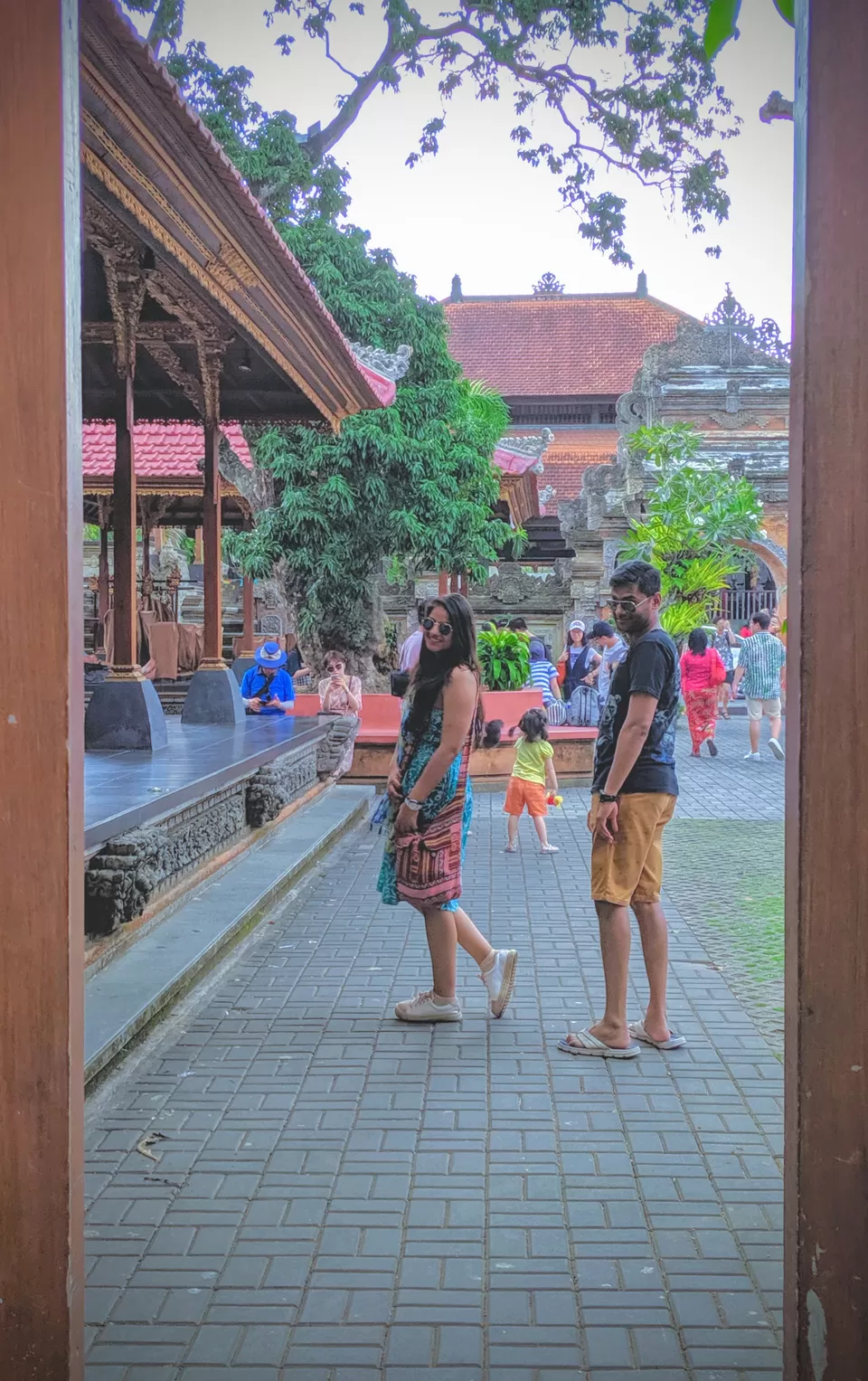 Then we had lunch right across the street with some Bin Tang
Next we started for a very famous waterfall you need to trek a little bit ,But the trek is not strenuous.
This is one thing you should never miss.
Driving from Ubud to here and back will take quite long time and it will be night.So return your bikes and be ready for next party same party what we did last night.Kuta Party never stops it runs all night with good food and music.