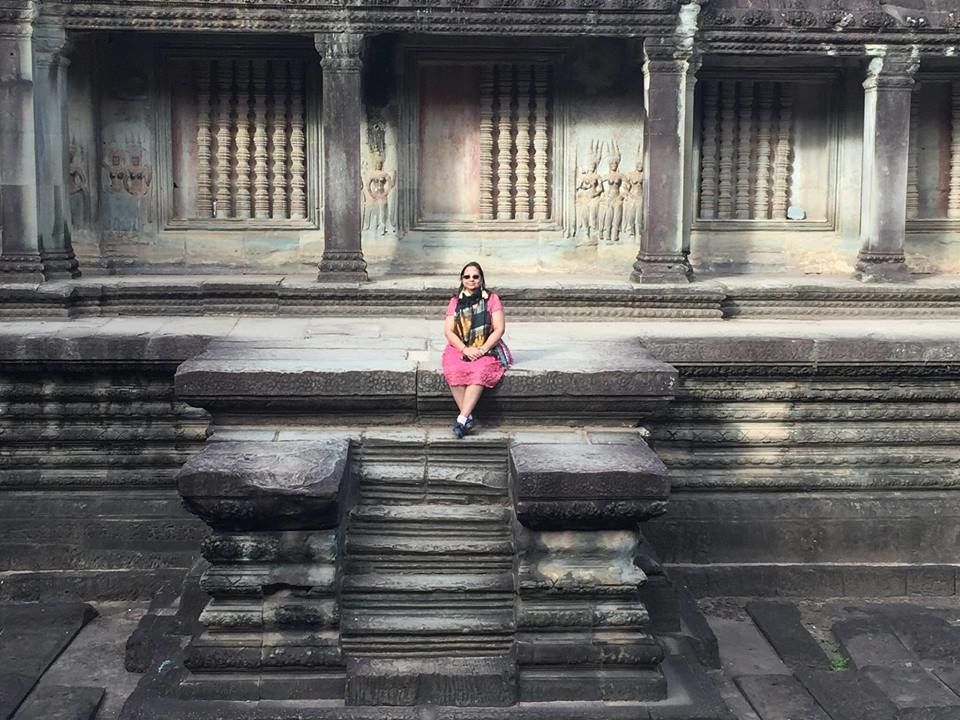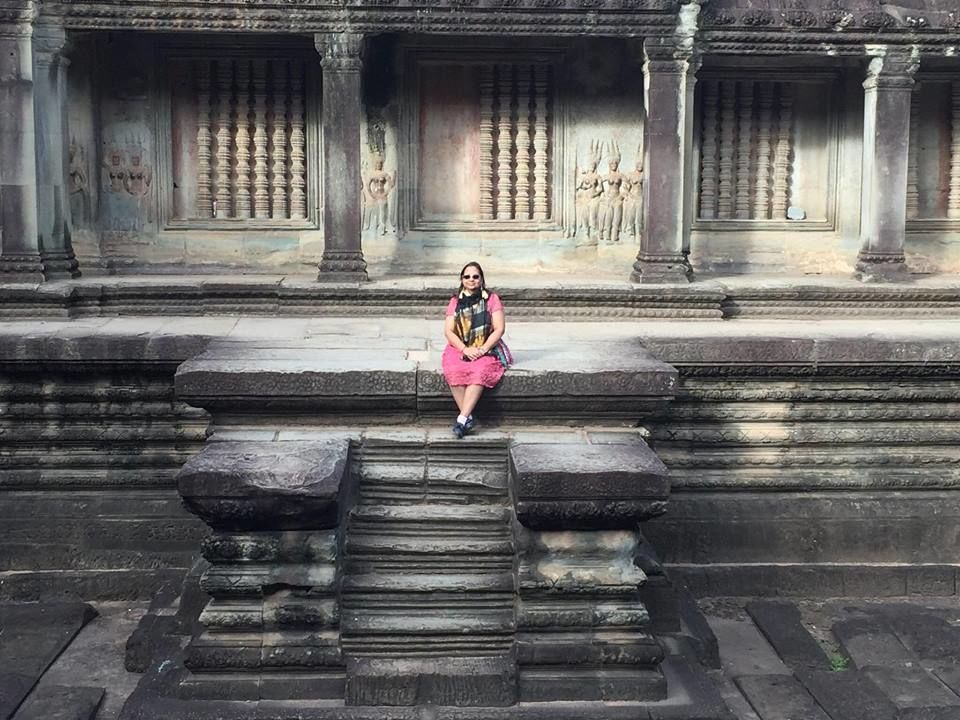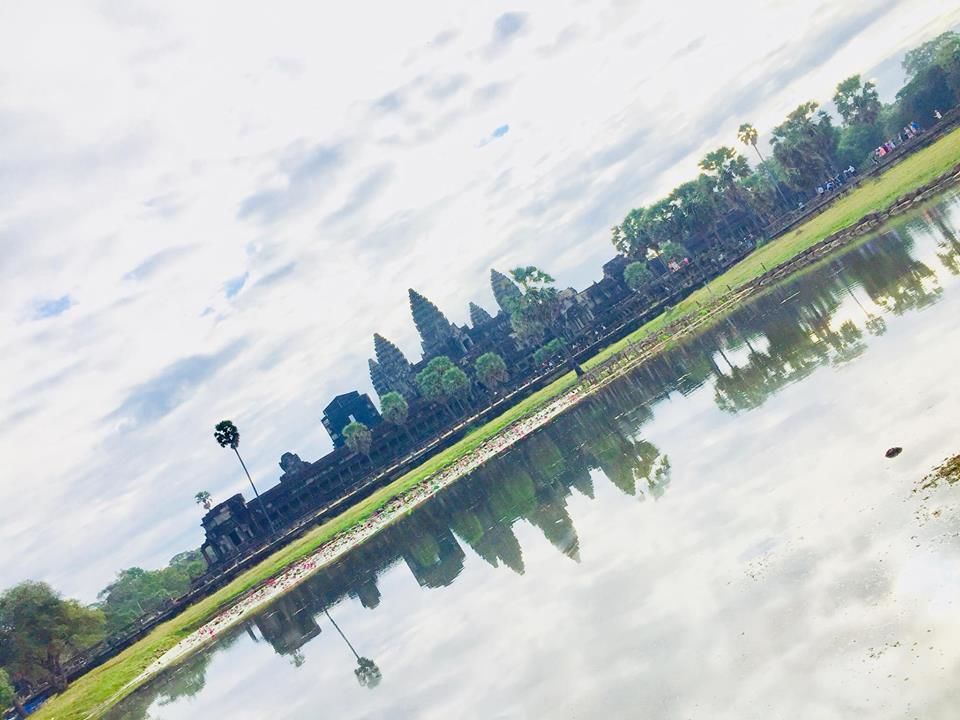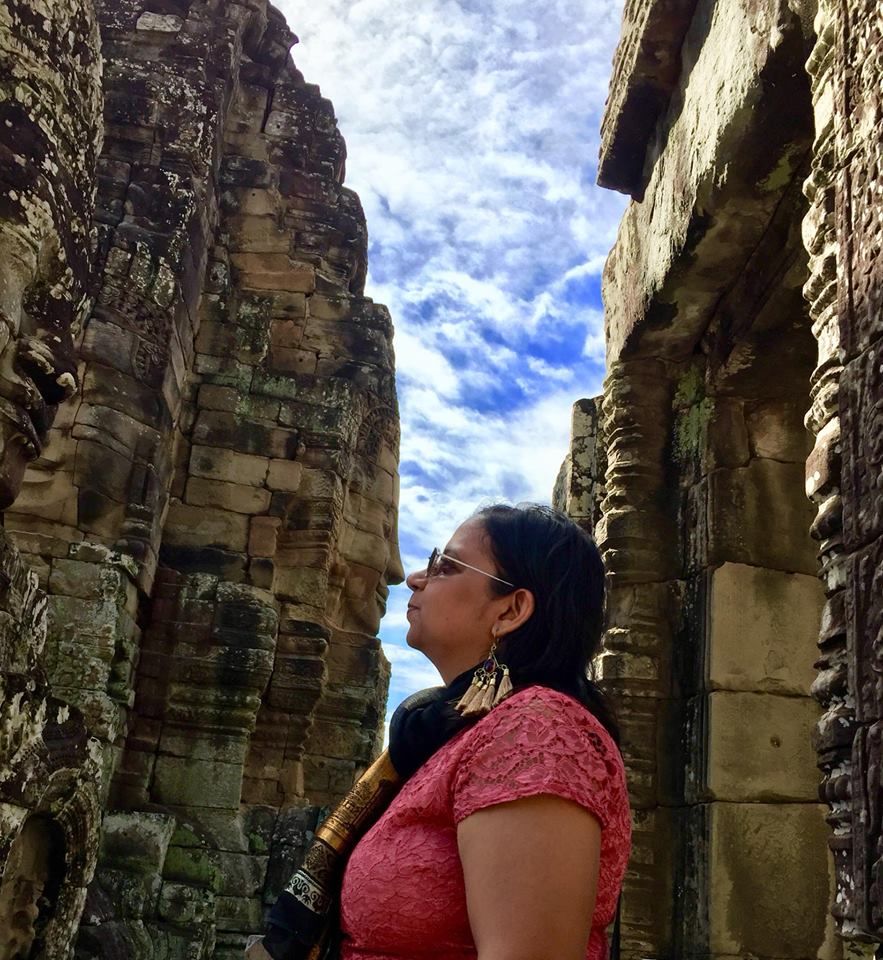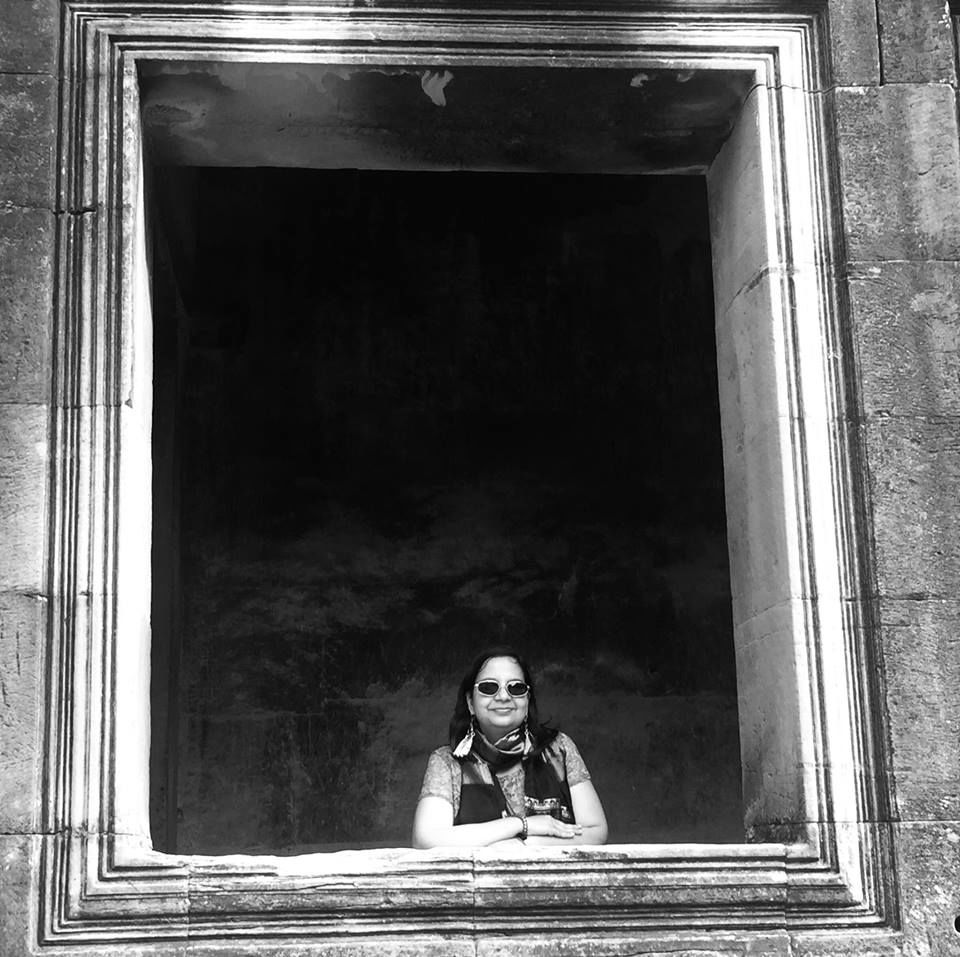 The Travel enthusiast in me was planning for a solo trip from a long long time . Luckily got this opportunity in the month of December 2018. Got a weekend free for myself post my son's exams. Husband dear happily and willingly agreed to take the charge of our 7 year old son while I am away for 3-4 days. The next big question was where I should go . So I planned a quick solo trip to Siem Reap to explore Angkor Wat . My selection of the destination was based on the following criteria :
1. It should be a safe place for female solo traveller
2. No or minimum visa hassle
3. It should be fascinating & interesting to explore on own. I was biased towards some place which has some history attached to it.
4. It should fit into my monetary and time budget
I zeroed down on a 3 day trip to Angkor Wat in Siem Reap basis the above. I booked a flight to Siem Reap via Bangkok. The airline website showed that I need a transit visa for Bangkok. But I called and checked from Thai Embassy that if my stay at Bangkok airport is less than 12 hours and if I don't cross the immigration ( which meant that I need to through check in my luggage from Mumbai to Siem Reap) I don't need transit Visa for Bangkok. For Cambodia I applied for e-visa online. It's the fastest and the most smooth visa processing I have experience till date. Within2 minutes of applying for visa , I was granted the Visa !!. It was so quick that so few minutes I thought I have applied and received a fake visa .
Weather at Siem is almost identical to Mumbai so no special preparation and packing was required. Only you need to keep in mind the dress code for visiting temples. The Cod says that your shoulders should be covered and dress should be knee length.
Travel from Mumbai to Bangkok to Siem Reap was absolutely hassle free. Being a mother of 7 year old super active kid , I really enjoyed my time off even during the long flight and at airports. Ditching the conventional branded hotels, I opted for a small family run boutique spa resort in Siem Reap. This was the best decision ever. They were 10/10 on hospitality , ambience , friendliness and safety – something which a solo traveller will seek from its hotel. Post check in , in evening I went to attend the traditional and most talked out – Apsara dance show at Siem Rep. This place had a sit down dinner buffet with a capacity to accommodate 600guests with live traditional dance performances. Trust me though there were less vegetarian option in the dinner buffet but the overwhelming dance performances more than just compensated for the food. It was an evening well spent.
The next morning was the D Day for which the entire trip was planned, a trip to Angkor Wat , the largest temple complex in the world. It was recommended to me to start the day early i.e. to reach the temple premises latest by 7 am to see the temple in morning glory and to avoid the heavy tourist rush as December is one of the peak tourist season the Temples. My hotel readily arranged a Tuk-tuk for me for the entire duration of the trip . We collected one – day temple pass on our way to temple and I was at the entrance of the temple by 7.15 am
It was a sight to behold !!!. Manifestation of dreams in front of your eyes is a moment to hold close to the heart. Visit to Angkor Wat was on my travel wish list for a long time. I easily got a registered guide at the entrance of the temple complex who promised me to take through all the main sights of the temple in 3 hours. Investing in a guide was the best decision I made that day !. He knew his subject too well and a seasoned photographer also which came in quite handy for me.
So happily we started the journey to explore one of the Seven Wonders of the World.
To begin with , Angkor Wat is the largest temple complex in the world from 12th Century spread across 400 acres and dedicated to Hindu God Vishnu. According to legend, the construction of Angkor Wat was ordered by Indra to serve as a palace for his son .
The place has no doubt quite a divine charm to itself. The carvings throughout the ruins are beautiful. It's amazing how this was all man-made in the ancient world with limited means. Tourist and the history enthusiast flock the famous "Lotus Pond" at the entrance of the temple to witness magnificent sunrise above the 5 peaks of the temples (which is supposed to represent the Mount Meru). Similarly at the Bayon temple ( which is to the North of the main temple complex) there are 216 faces of smiling ( meditating Buddha) and the crowd of crazy eager tourist wanting to get "Nose to Nose " with Buddha. A walk across the main sites of the temple and you are awestruck at the beautiful and outstanding Khmer architecture. Finally at the end of the 4 hours , my legs were tired but my heart wanted more !! . It was a beautiful day and very well spent. I was totally satisfied with my trip.
I indulged in the foot spa to sooth my tiring feet at the hotel's spa. In evening I checked out the Pub Street which is the most happening street in entire Siem Reap known for local shopping , local spice market , high end boutiques and quirky restaurants. Night market was similar to typical South Asian night markets.
Next morning before checking out for airport , I made a quick trip to National Museum. I will say visiting the museum post the visit to temple made much more sense as I could related to everything that was put up at museum.
Flight back home was equally comfortable and stress free.
I enjoyed each and every moment of my solo adventure and came back happy , rejuvenated and satisfied.
Though this was my first experience of solo travel but it left me wanting for more.
Looking forward to more such expedition and soul steering journeys!!!