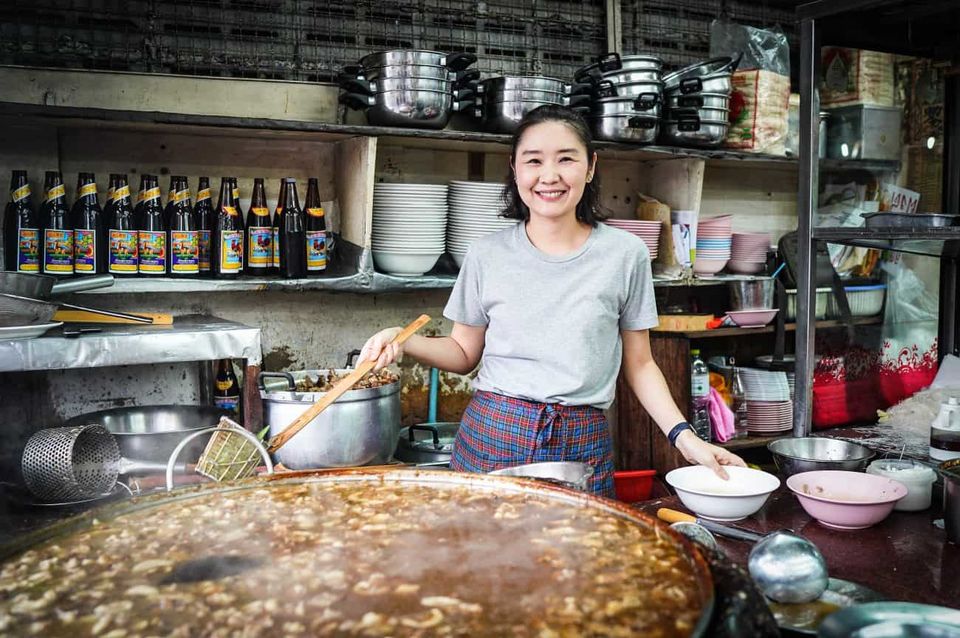 "Leftovers make you feel good twice." — George Carlin
These words from the famous American comedian put a smile on my face each time I'm biting into the leftover pizza from the previous night. But it never crossed my mind that I could do it more than twice! A Thai national, Nattapong Kaweenuntawong, and his family have done exactly that, since they've managed to make people happy with their leftover soup for over 40 years. And no one's complaining!
Enter 'Wattana Panich' (pronounced 'Paa-nith'), a restaurant owned by Nattapong in Ekkamai, central Bangkok. The menu of this food joint includes a melt-in-your-mouth selection of meat soups that are stewed for more than eight hours with a bag of secret ingredients. However, what really makes this spot legendary is its signature beef noodles soup. After all, it's not every day that you come across a dish that is still being served after more than 40 years of its first preparation.
Is every bowl really 40 years old?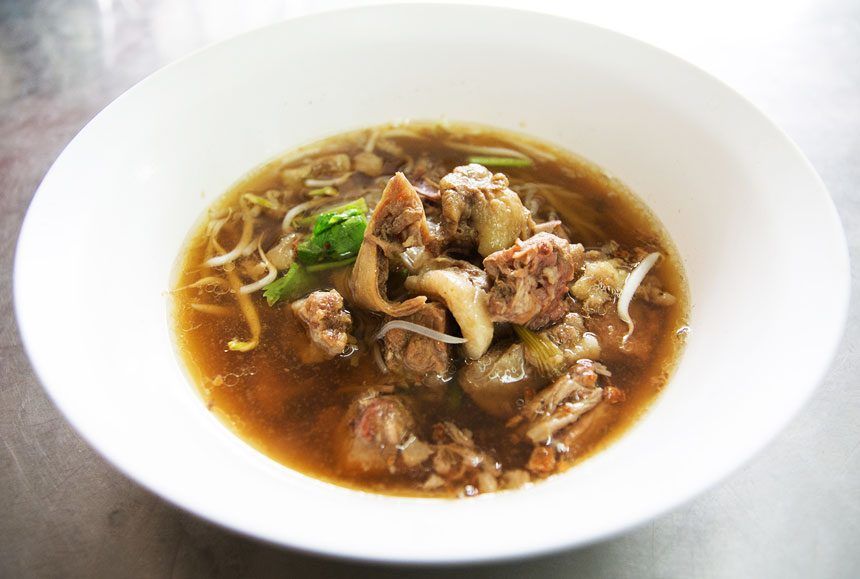 Yes, it is! For four decades, the staff here has been using the previous day's yield as the base for the following day's meal. Each night, the remaining soup from that day's produce is kept in a pot and simmered. This has been the norm ever since the restaurant was first opened.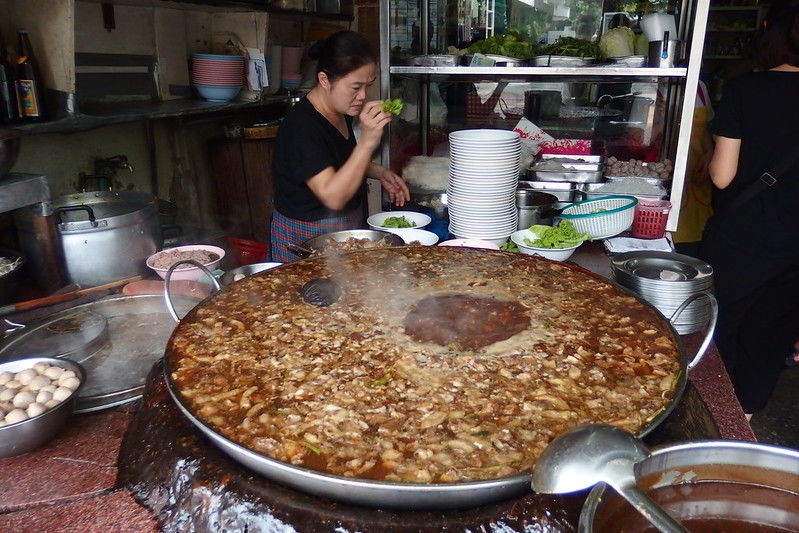 When asked, Nattapong said that there is, in fact, no fixed recipe. He tastes the preparation on a regular basis to make sure that the same flavour is maintained. The basic ingredients remain the same – different cuts of meat cooked to perfect tenderness, noodles, garlic oil and the rich, dark soup topped with fresh Chinese celery. Huge chunks of meat are boiled for at least four hours to make them tender and to extract sweetness. It is then cut into bite-sized pieces and stewed for four more hours in the stock before serving. Talk about a heritage to gorge on!
Maintaining the old world charm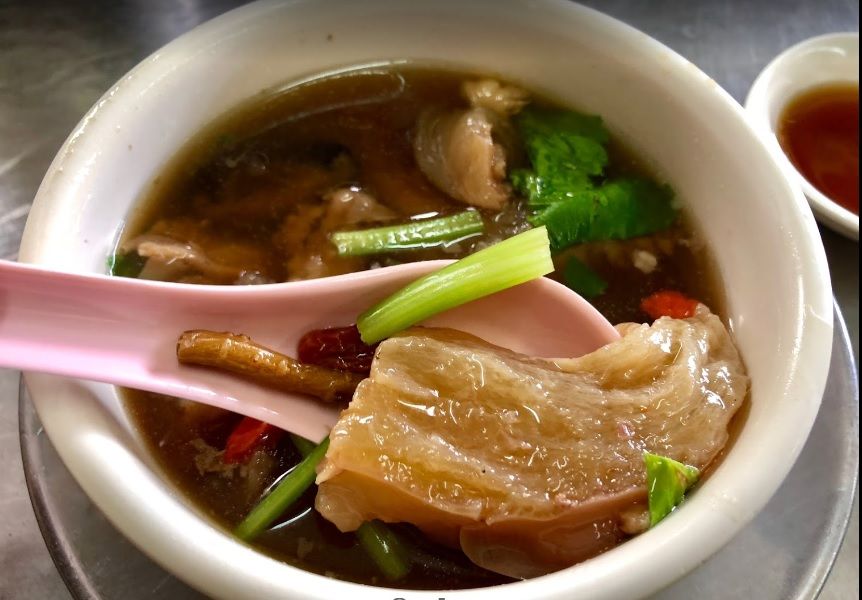 In spite of new eateries and food joints sprawling the Ekkamai road, Wattana Panich has managed to stand its ground, all thanks to the consistent taste with every serving. It's no easy feat to achieve, considering it has been serving the same soup for over three generations.
Like every icon in history, Nattapong considers each bowl as a piece of art that has taken him decades to master. What was first created by Nattapong's grandfather in a small food stall near the Chao Phraya River nearly 60 years ago, stands today as a two-storey establishment in Ekkamai, central Bangkok, where the soup has been simmering since before Nattapong was born. When Nattapong first tasted his family's recipe at a young age, he knew what he had to do with his life. Under the expert guidance of his father, Nattapong learnt the skill to maintain the perfection of the recipe.
Every time new stock is added, the taste changes. Surprisingly, the amount of stock added is also different each time. So, the owners taste the soup regularly to find out what is missing and then, season it to taste. Even today, when customers decide to beat Bangkok's notorious traffic to reach this old-school shop-house to savour the taste of decades-old culinary heritage, one has to believe the hype attached with it. Throw all your doubts away and dive right in for a meal to remember!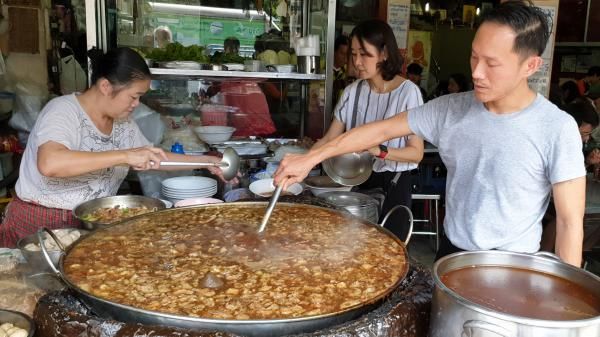 Things have changed in and around this eatery so much over the decades. What hasn't is how religiously this ritual is followed. The popularity and the classic taste of this magic broth throws all questions about hygiene out the window, leaving us salivating. We're ready to be served!