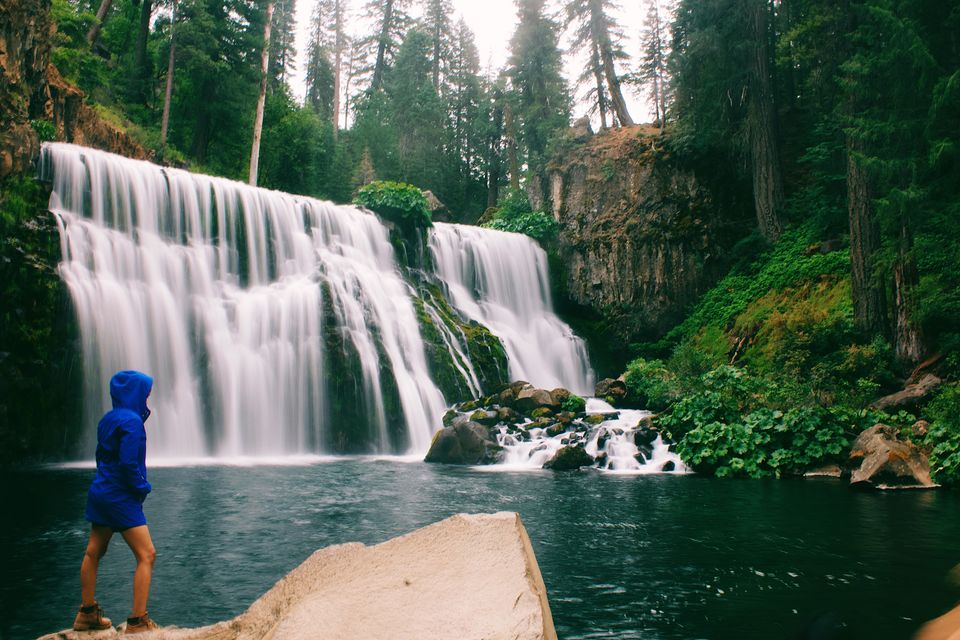 As travelers and hikers, we're not easily surprised. We all do our research, create itineraries and pretty much have a good notion of what we'll see and do at each destination we've visited. But on my recent long weekend trip to Northern California's Mount Shasta region, I was not only surprised but fell in love with this magnificent, awe-inspiring wild corner of the country-hikers' wonderland. Ditching the crowded Yosemite and Tahoe area, I decided to explore Shasta county on 4th of July long weekend. Resides less than a four-hour drive from the Bay Area, the not-so-famous Shasta Trinity area is a hub of wilderness and full of mighty waterfalls, vast forests, nordic trails, and rugged snow-capped mountains.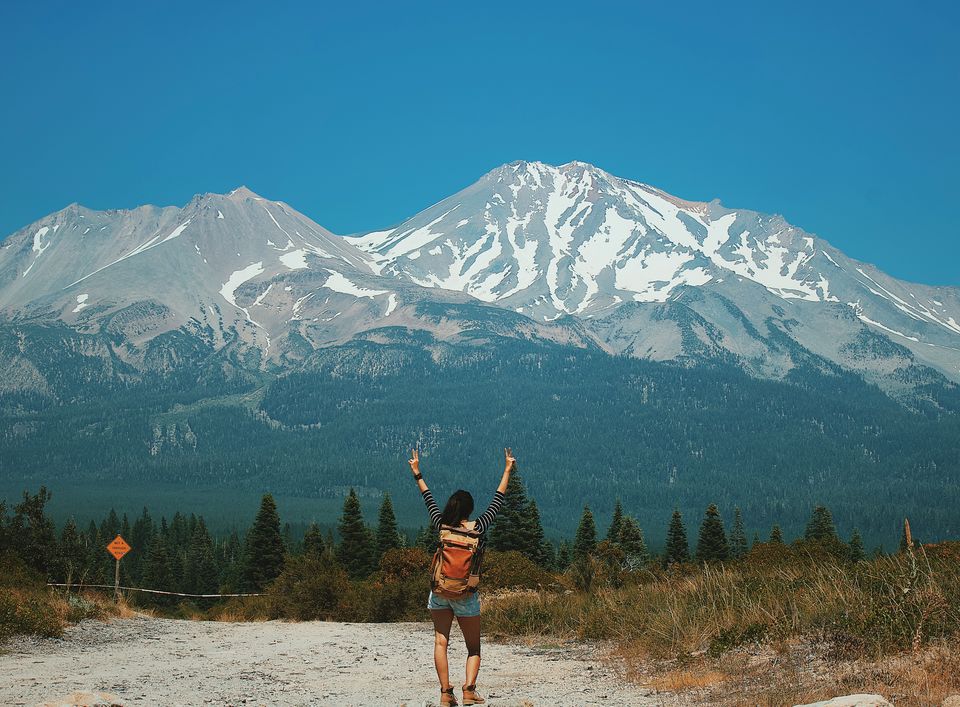 Here's the detail itinerary we followed while exploring Mt. Shasta county. ( Google Map Link)
McCloud Falls
We started our journey with a 5.3-mile round trip hike along the fast-flowing McCloud River, featuring three spectacular McCloud waterfalls: Lower falls, Middle falls and (you could easily guess by now) upper falls. If you're not much into hiking, you can drive to lower and upper falls and park in their respective parking areas. For middle falls, there's a short hike from the lower falls, but trust me it's totally worth it. Make sure to pack some food to enjoy in the picnic area while watching a crystalline turquoise pool underneath.
Distance: 5.3 Miles
Trail type: out and back
Time: Approx 4 hours round trip
Net Elevation Gain: 300 feet Fee:
Free Location: McCloud River Falls Trailhead, McCloud, CA 96057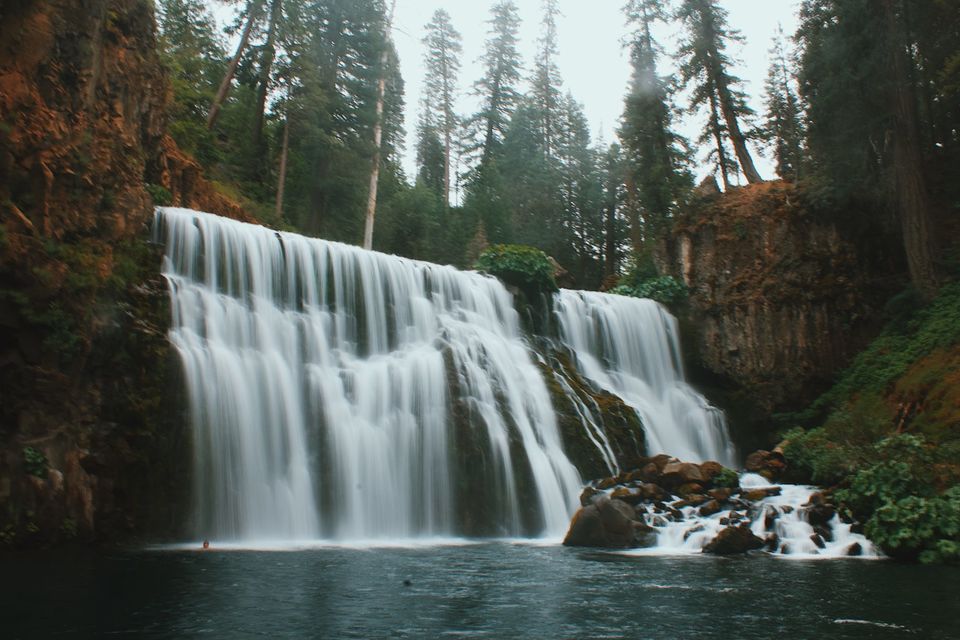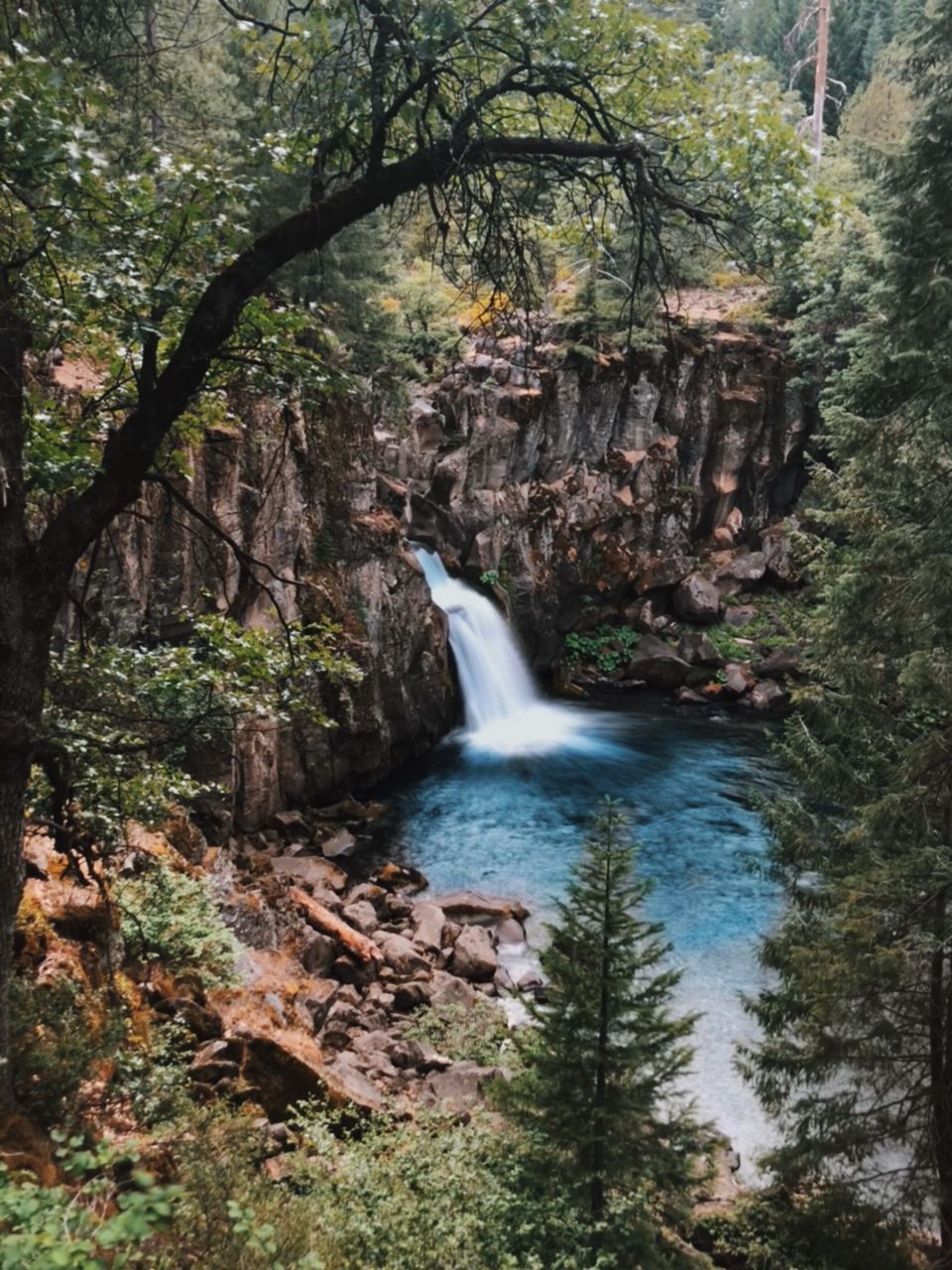 Burney Falls
A short paved switchback hike from the observation point led us to more awe-inspiring views of the Burney Falls. This is the best place to catch the view of rainbows along with some tossing mists of water into the air. Unfortunately, we had to return back from the middle of our hike due to an unfortunate event of a boy jumping from the top of the waterfall and never coming back up. (Be careful guys, don't try to be so adventurous here)
Details:
Distance: Approximately 1 Mile
Trail type: out and back Time: Approx 1 hour round trip
Net Elevation Gain: 157 feet
Fee: 8$
Location: Burney Falls, California 96013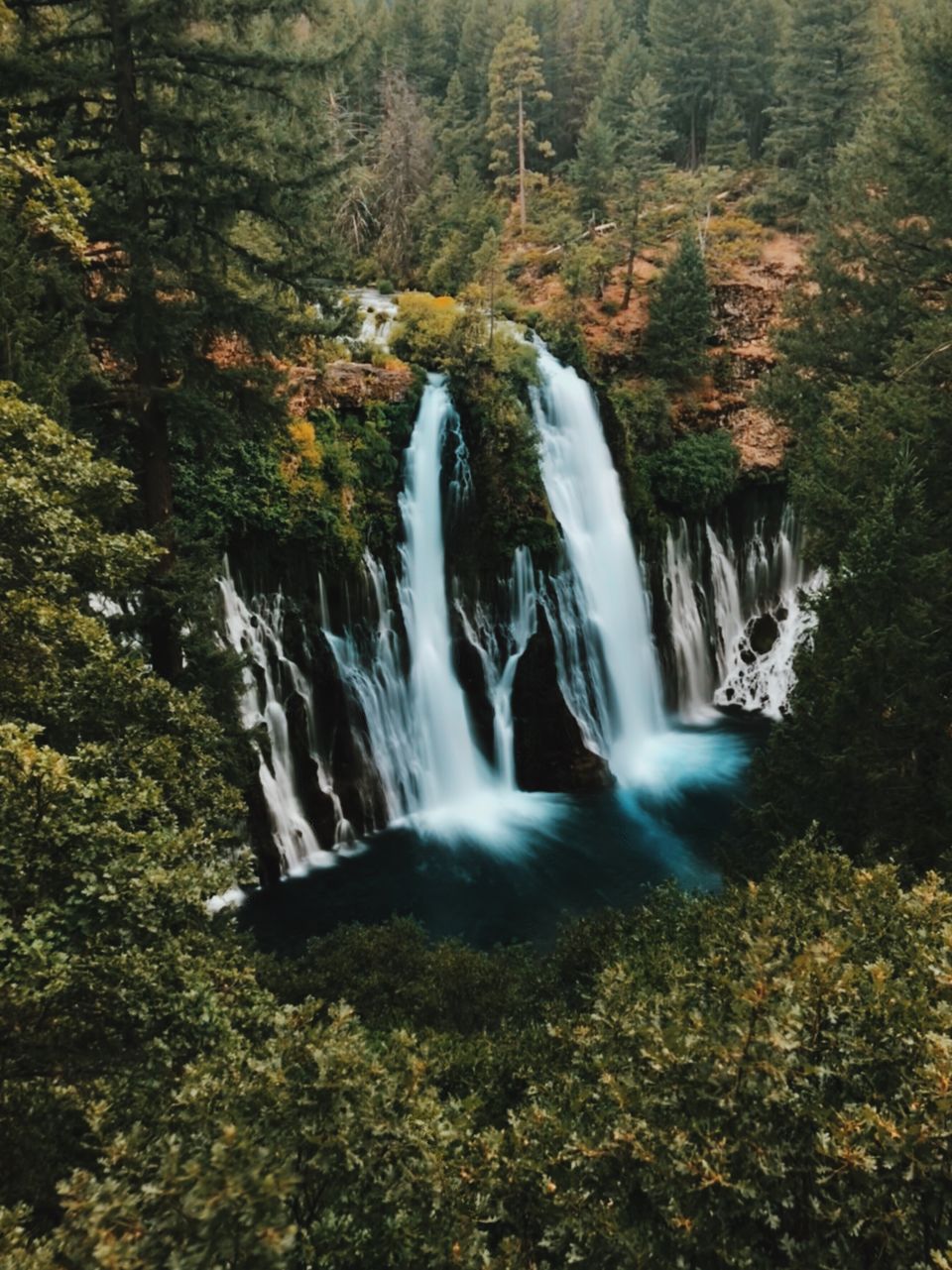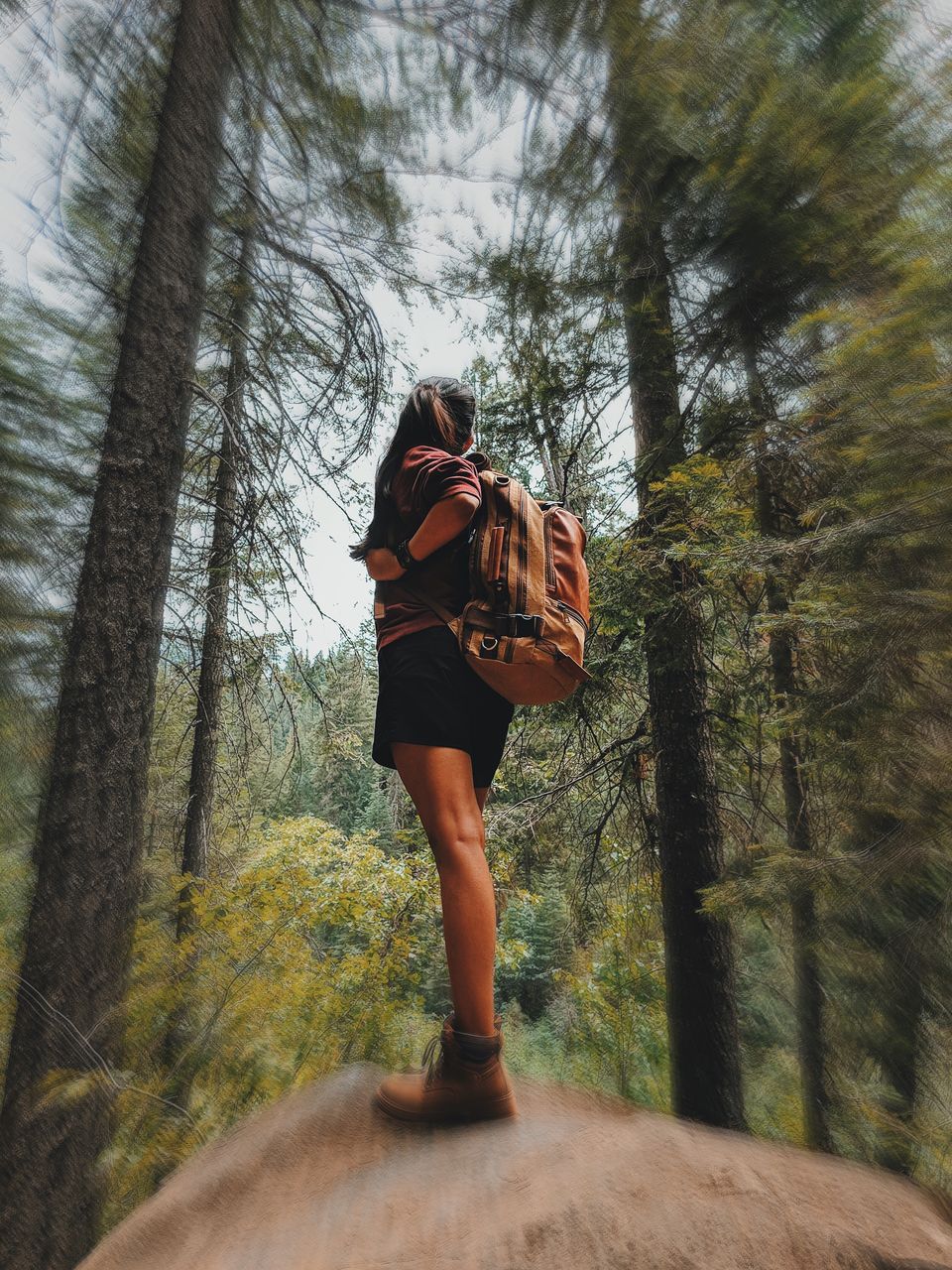 Stay
After visiting these waterfalls we headed to Mount Shasta itself, or at least, our campsite near the base of the mountain, Lake Siskiyou Camp Resort. We took a quick sunset stop, where we stood in complete awe, watching the last rays of sun falling on snow-capped Mt Shasta.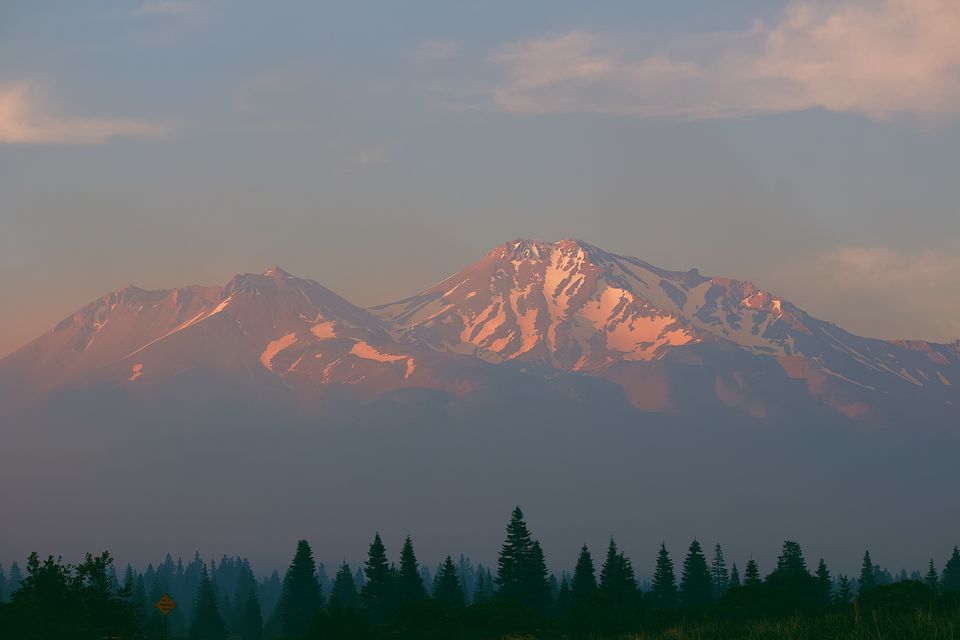 We had an eventful evening setting up the tent, preparing campfire meal, drinking beer while enjoying the crackle sounds of a bonfire and eventually falling asleep under the stars in a tent, witnessing the breathtaking view of the milky way.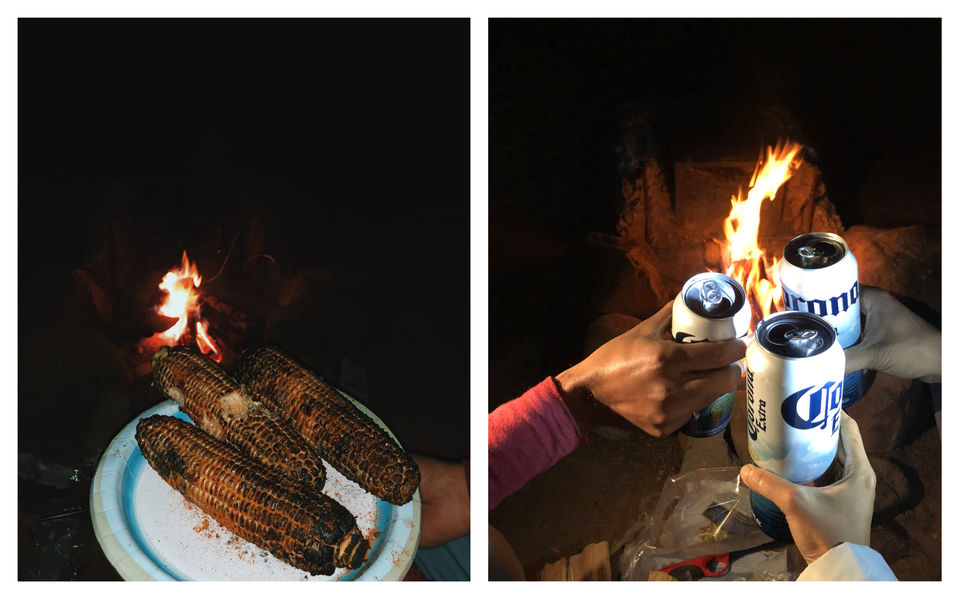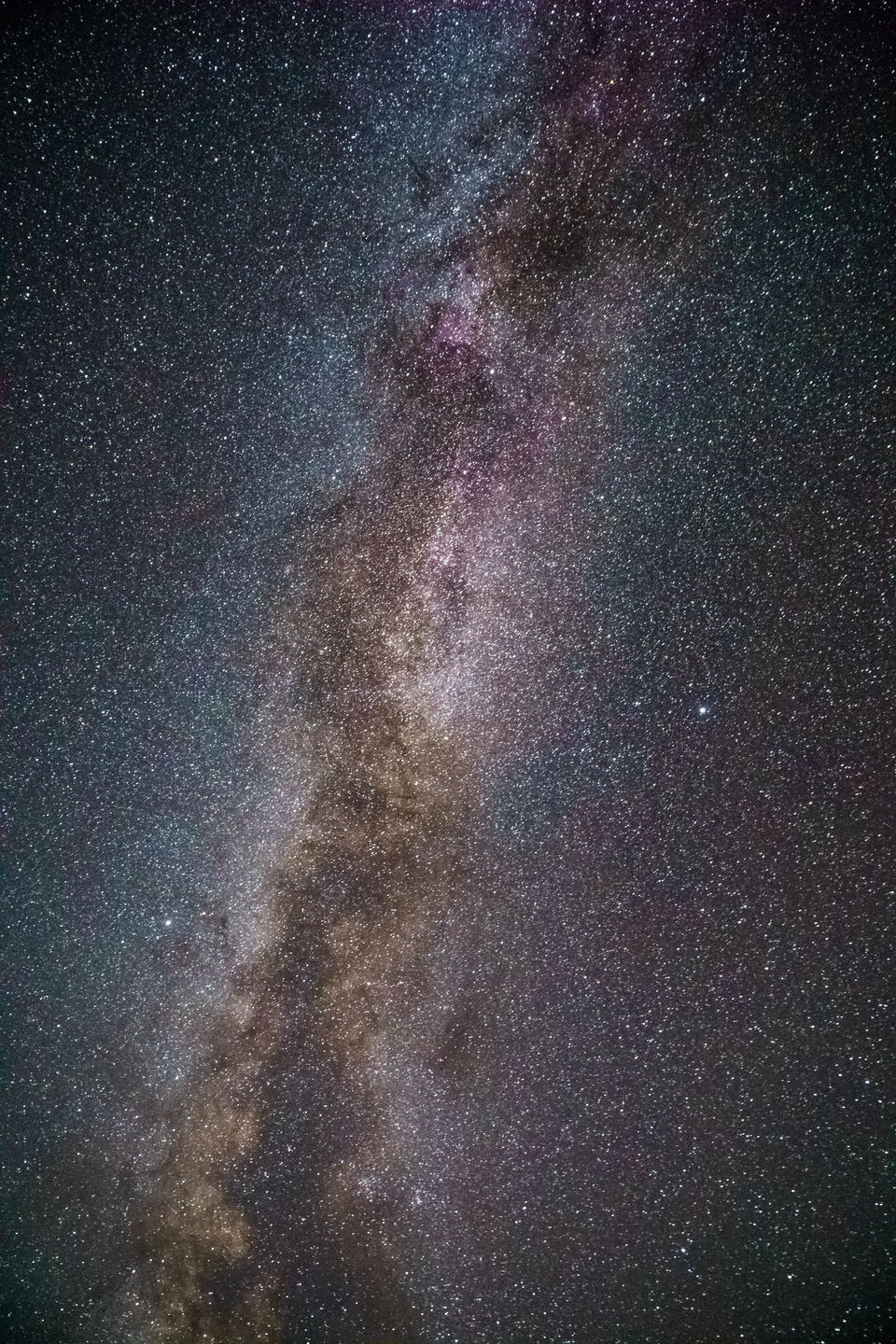 One of the advantages of camping at Lake Siskiyou Camp Resort was that the perfect sunrise spot was right beside this campsite, by lake Siskiyou. I simply fell in love with the simplicity of this most peaceful sunrise I ever witnessed. We sat by the lake, watching in awe, wondering how we never dislike any colors of sunrise.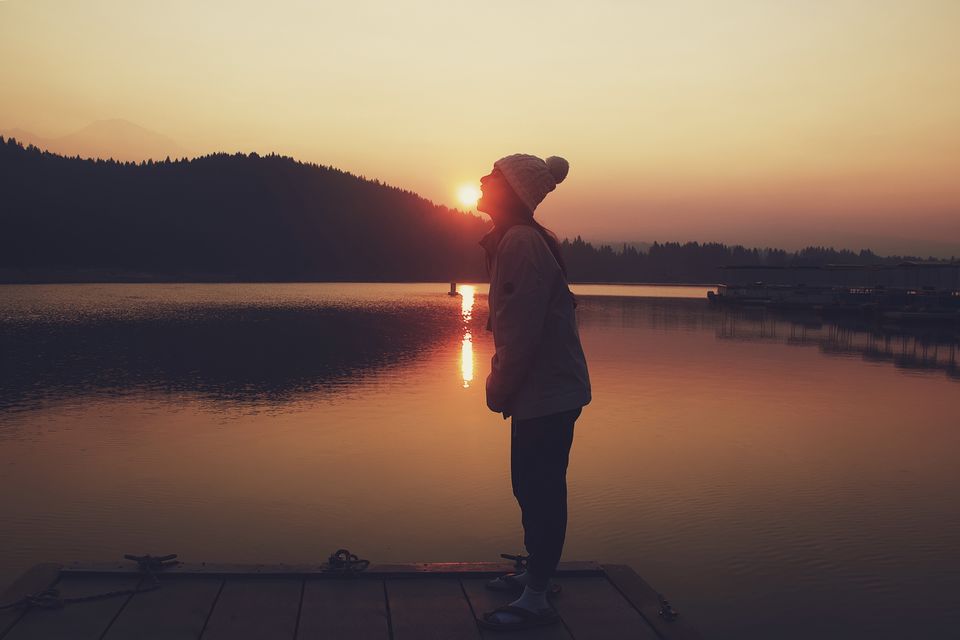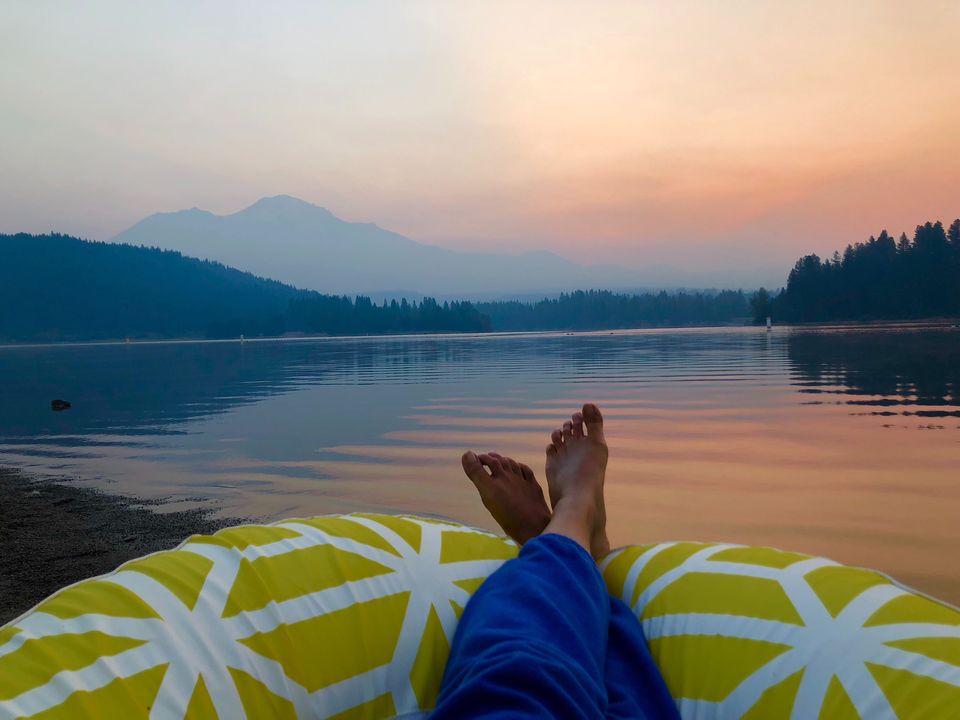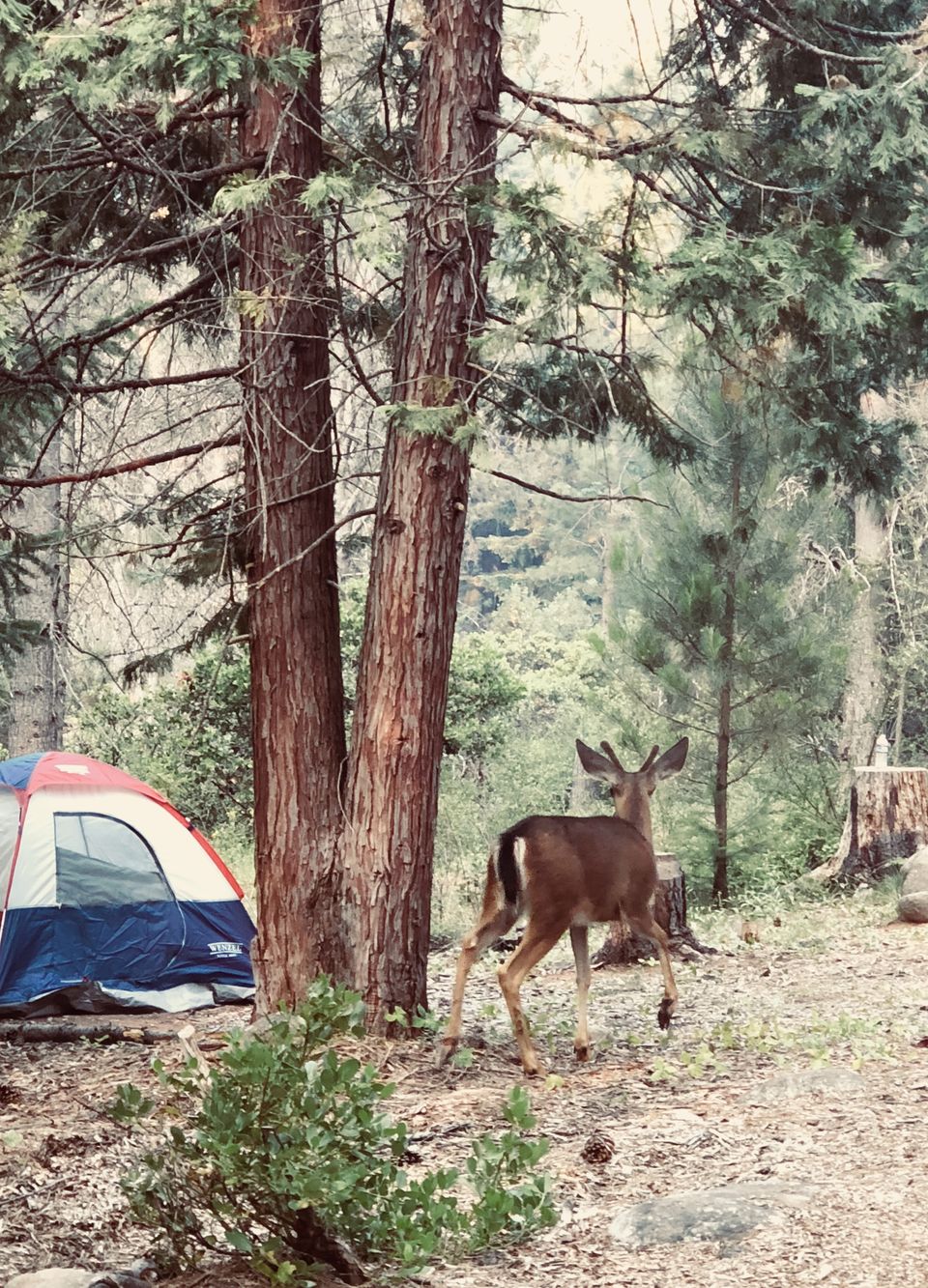 Hedge Creek falls:
The Hedge creek falls are just north of town on Dunsmuir Avenue, and the trailhead begins at the pocket park. We accidentally found this waterfall while looking for the Mossbrae falls trailhead. This was quite literally a short walk leading to a pleasant 30ft waterfall that also had the added rare experience of being behind a waterfall!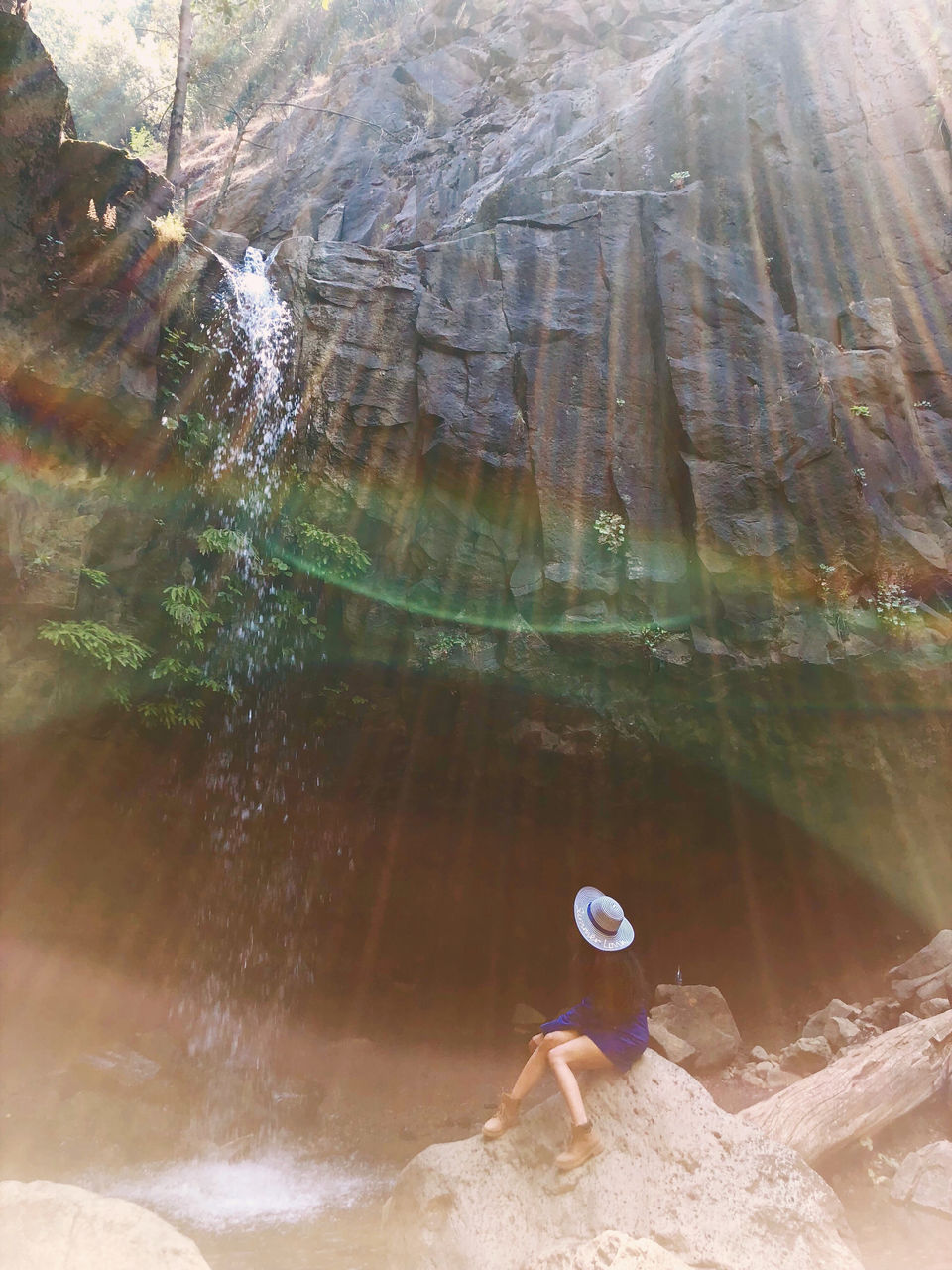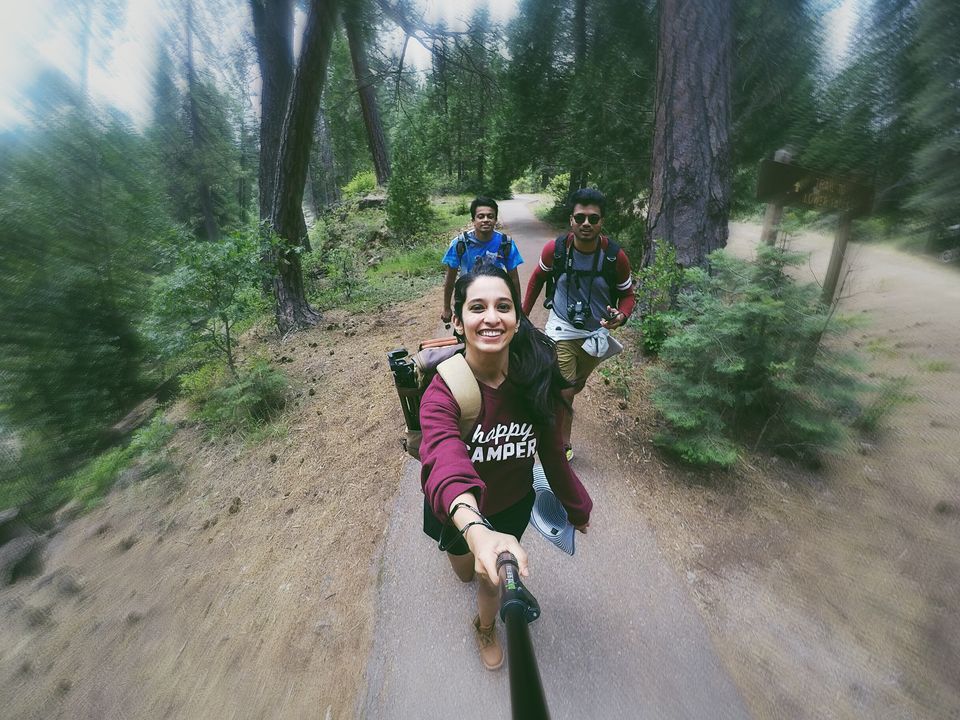 Mossbrae Falls:
Under the sign, across the bridge, down the train tracks a mile. Through the woods to the waterfall…
Let's just say, Mossbrae is not a typical waterfall. The hike itself is the most exciting and adventurous part of it. These falls are actually a series of springs that burst from the cliffs above the Sacramento River, where you can see the rock and moss continually bleeding fresh, mountain water. It's definitely a sight to behold. How to get there? Well, you are going to love this for sure.
Mossbrae Falls is located in Dunsmuir and is a little tricky to find. There are a few ways to get to the falls legally but they are constantly in flux so we found a different way to get there. (FYI: Hiking to these falls is considered as trespassing and can be extremely dangerous as active trains keep running on the tracks) However, those who have reached the falls would agree with me that the journey was well worth it!
Parking is a little tricky in the area since parking in Shasta retreat is not allowed. I had done my research before and hence could find a parking spot on the west side of Dunsmuir Ave just south of Scarlet Ave.
The entrance is where we started off is on the corner of Scarlet Way/N Dunsmuir Ave. After walking for a couple minutes, we crossed the bridge and right after the bridge are the train tracks. (Oh did I not mention we will be trekking on the tracks? Oh well!) We turned right at the tracks and started heading north. Please be very careful as some hikers have been forced to jump the short distance into the Sacramento River below or press against the canyon wall to avoid the train in the past.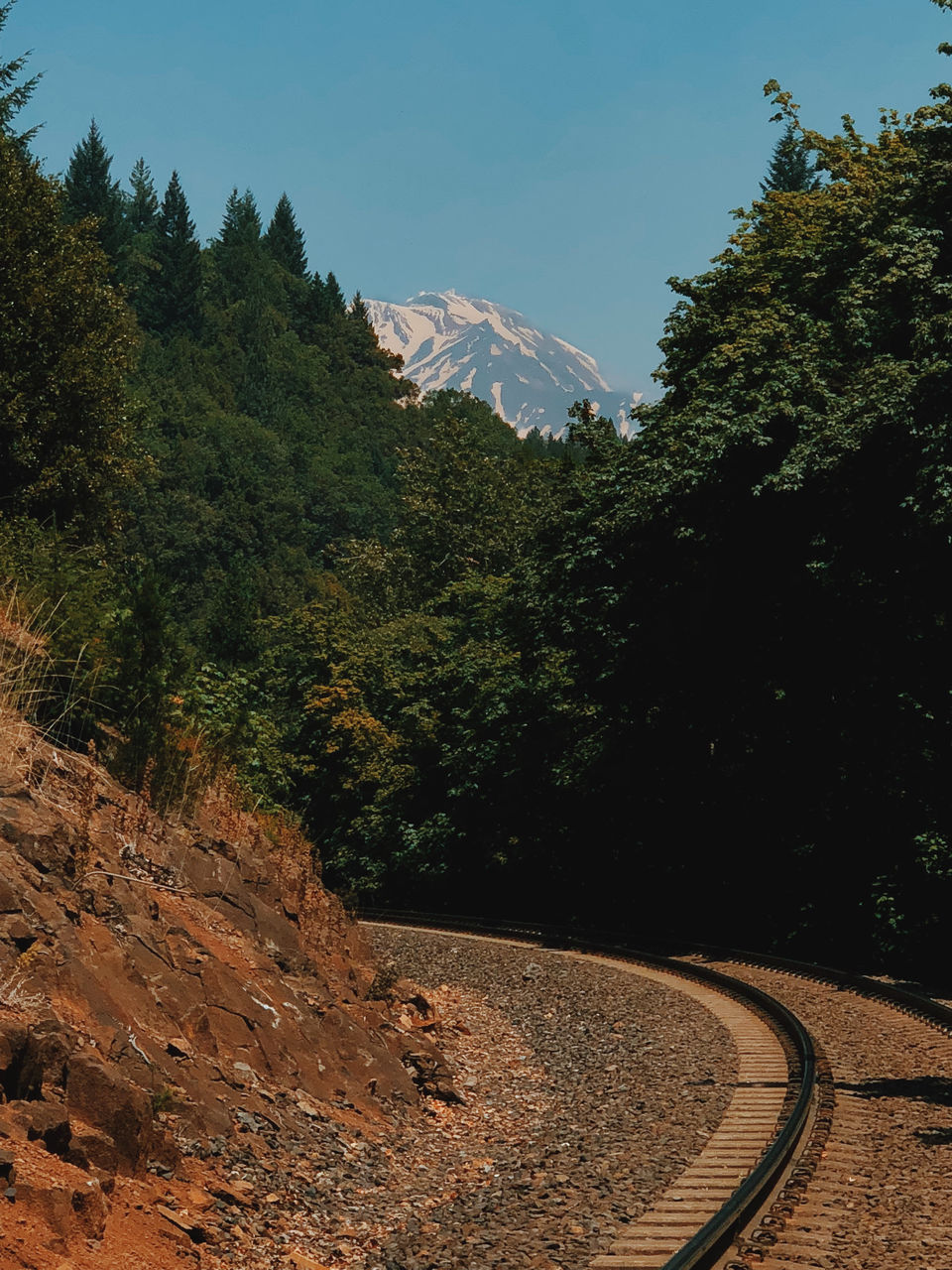 After trekking for a mile (If you can see the ¼ and 3/4 mile marker sign, you are on the right track), just before crossing the second bridge, we found a rock with a right sign, and that's where we are supposed to take a right and start heading downhill through the trees. At this point, we could hear the waterfall more evidently and started walking faster with excitement. When we finally broke free of the trees and into the base of Mossbrae Falls, I literally felt like I stepped into a Narnia movie. The waterfall is huge, it almost looks like 4 waterfalls smooshed together. You can't hear traffic, may hear a train passing by on the tracks, but it somehow adds more mystery and magic to the whole experience.
Details:

Distance: 2 Miles
Trail type: out and back
Time: Approx 3 hours round trip
Additional info: Hiking to these falls is considered as trespassing
Location: 20359 Shasta Caverns Rd, Lakehead, CA 96051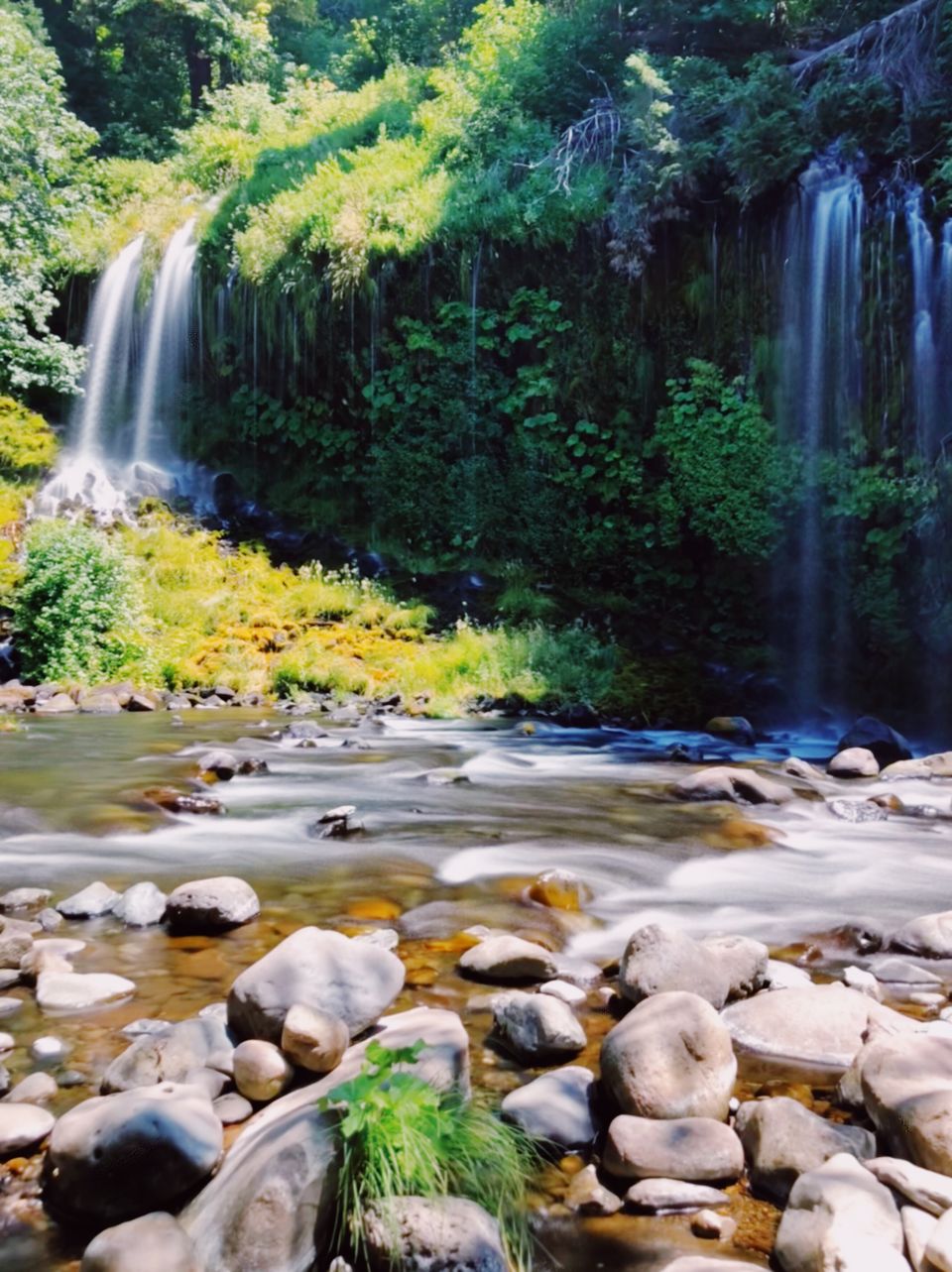 Caves:
Surprisingly, as a fan of road trips and quirky attractions, I'd never toured a cavern and was excited to see the unusual mineral formations in the caves first-hand. (I booked my tickets in advance from this website, but you can get it in person as well. (Make sure to get there at least 30 mins before the actual time slot) This cave is on private property, accessed by a ten-minute boat ride and a ten-minute shuttle before we even make it to the mouth of the cave. It was a guided tour and a very friendly tour guide made it even interesting for us by explaining the history behind strange and otherworldly formations.
Details
Time: 3 hours, open most days from 9 AM – 3 PM
Fee: $26 a person
Additional info: Must be willing to climb/descend around 800 stairs
Location: 20359 Shasta Caverns Rd, Lakehead, CA 9605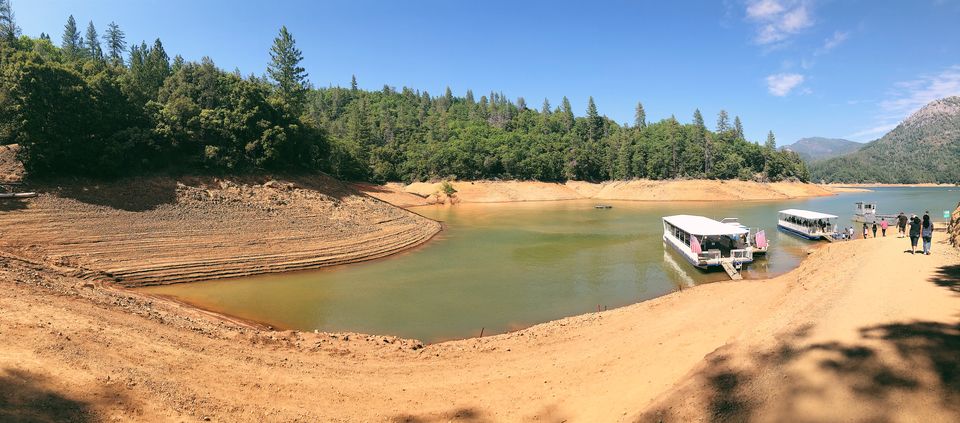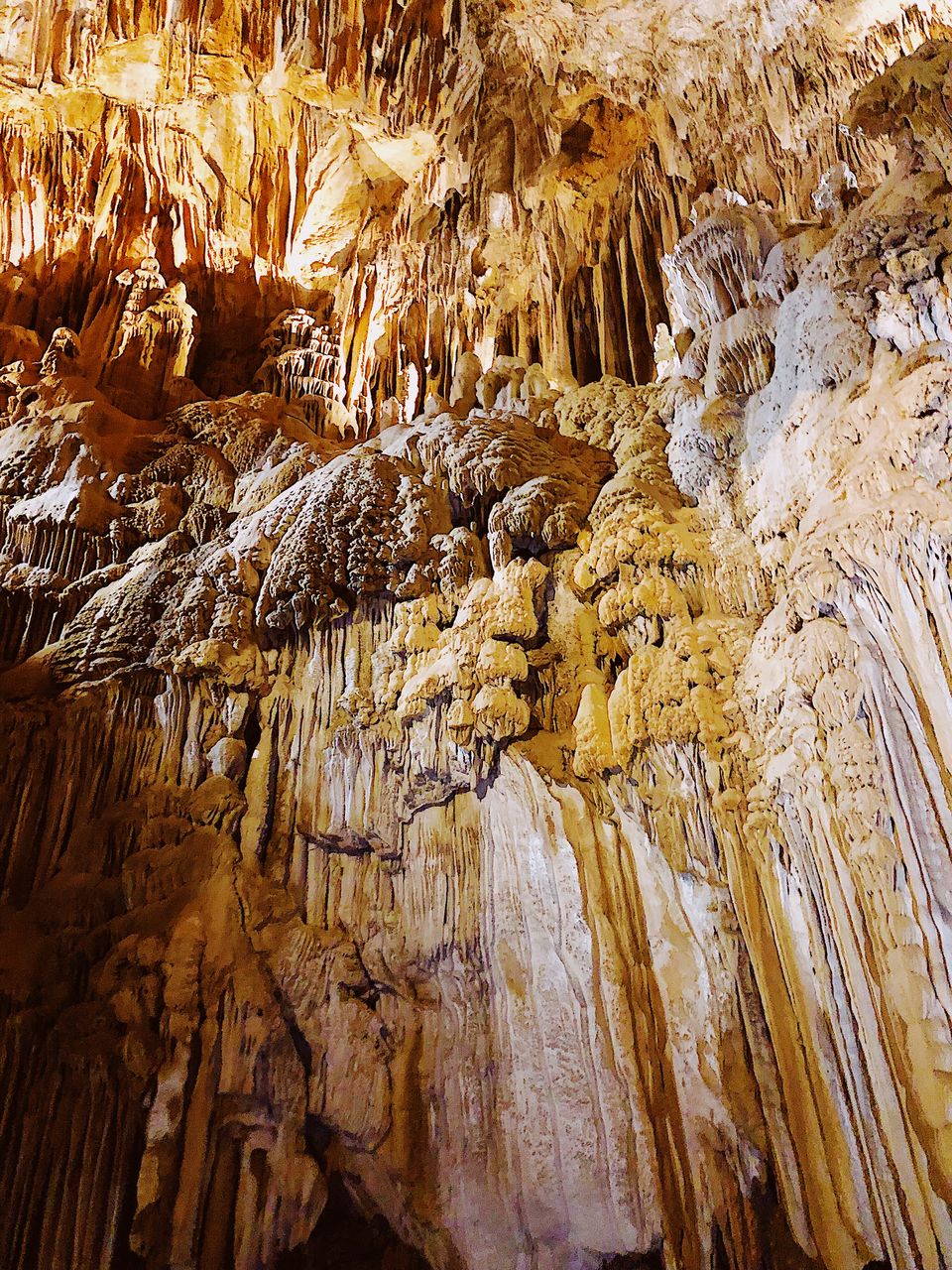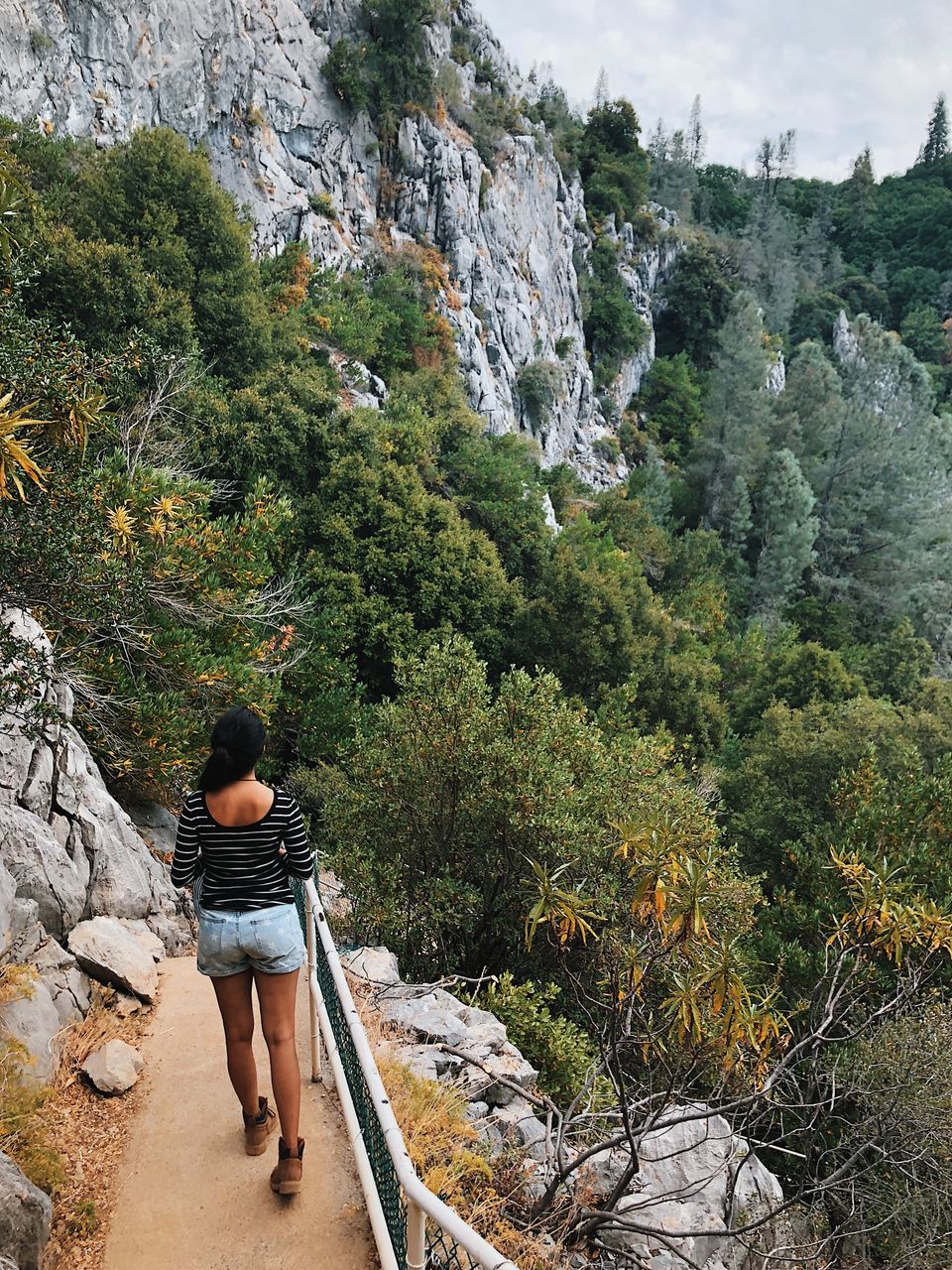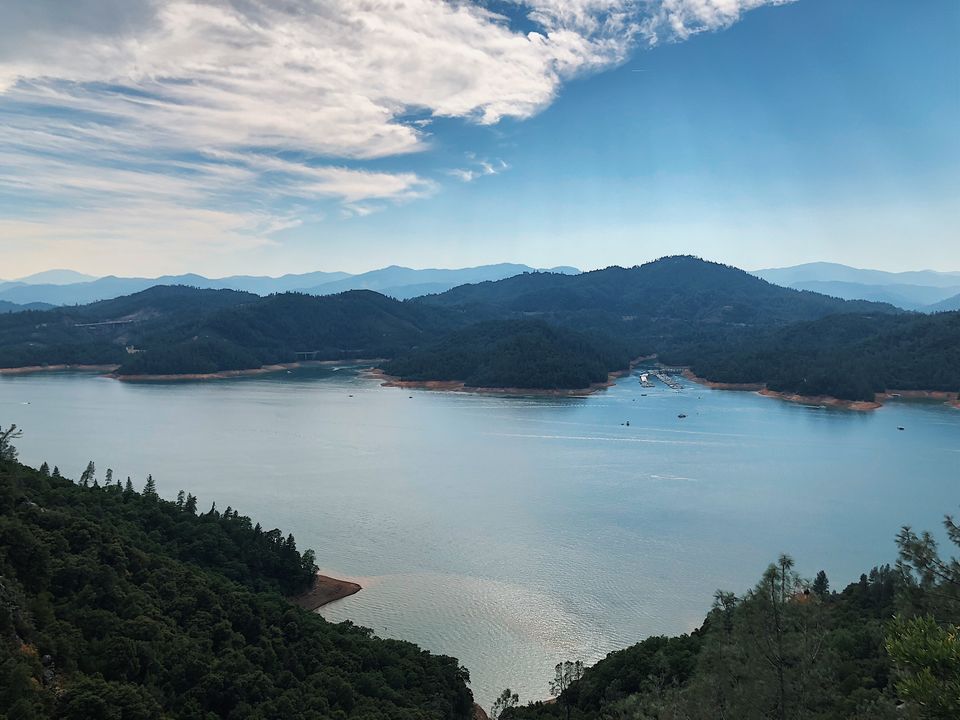 Happy Hiking!