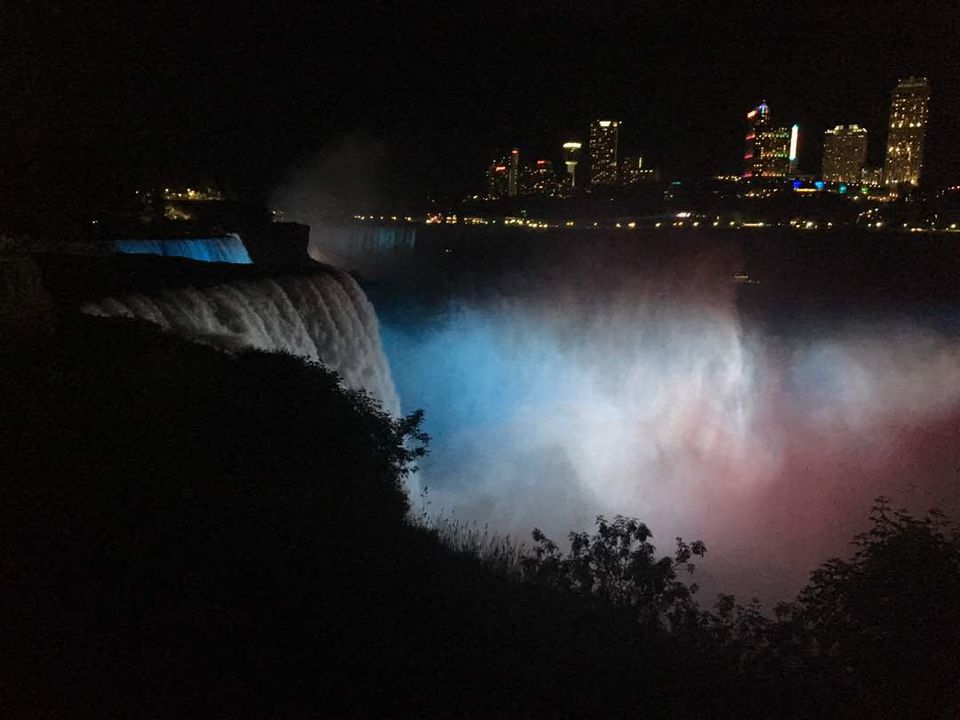 Niagara is magnificent and stunning fall that everyone must visit at least once. People often debate as to which side is better, I would say see from both sides: American and Canadian! Take the Maid of the Mist boat ride that takes you under the fall to give you heavenly experience. Cave of the Winds is takes you to horseshoe fall where you can climb upand enjoy the unique view of Niagara Falls.
Don't miss a walk in Niagara State Park with your friends & family. Enjoy awe-inspiring scenery year-round, thrilling attractions, interactive exhibits, miles of hiking trails, and delectable dining options in a family-friendly environment.
What I absolutely loved about Niagara is the light show (at night). The timing varies throughout the year so you better check online.
You can have fun at clubs/bars and gamble as well. There are two casinos in Niagara Falls: Fallsview on the Canadian side and Seneca Niagara Casino on the New York Side.
What to eat at Niagara
Canadian side: There are numerous fast food chains like TGIF's, IHOP on and also Antica Pizzeria. There are more options as you get further from the touristy areas, but if you're on foot, you will be limited.
You can check off your Canadian food list by trying poutine at Smoke's Poutinerie. If you need a snack, visit the Canadian chain Tim Horton's for some donuts and hot-chocolate.
Food on the American side: Consider stopping by the Third Street Retreat for a cozy meal or at Mario's Pizza. Red coach inn is also famous for its good food.
Best time to visit Niagara Falls?
Summer without a doubt. Although you'll have the find many tourists, it is very windy at Niagara Falls. In winter it's very cold and you might miss lot of fun stuff.
Niagara is definitely once in a lifetime, so put it on your bucket list now!