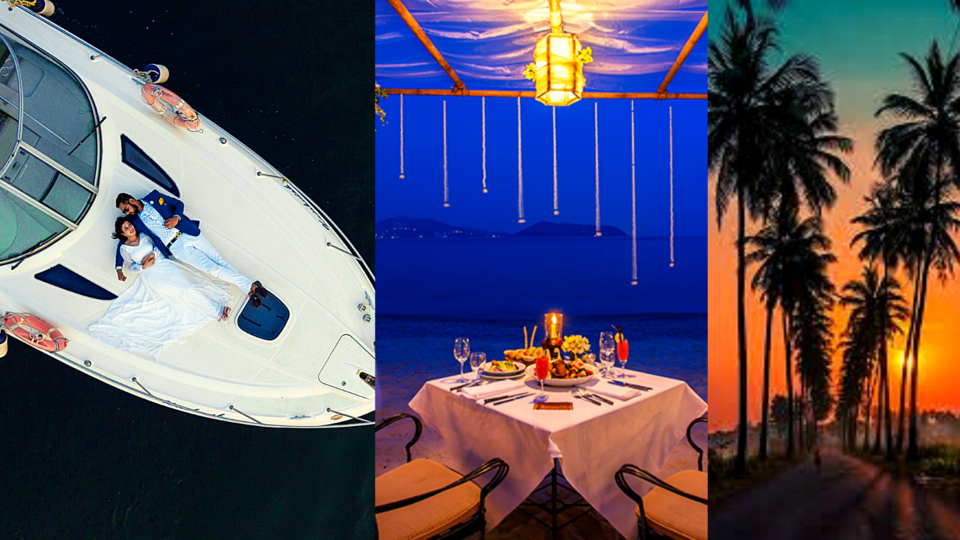 Looking to make memories of a lifetime with your beloved this Valentine's? Here is a list of 5 most romantic things to do in Goa during the season of love.
While talking about Goa and romance, what instantly comes to mind is:
Romantic Dinner on the Beach in Goa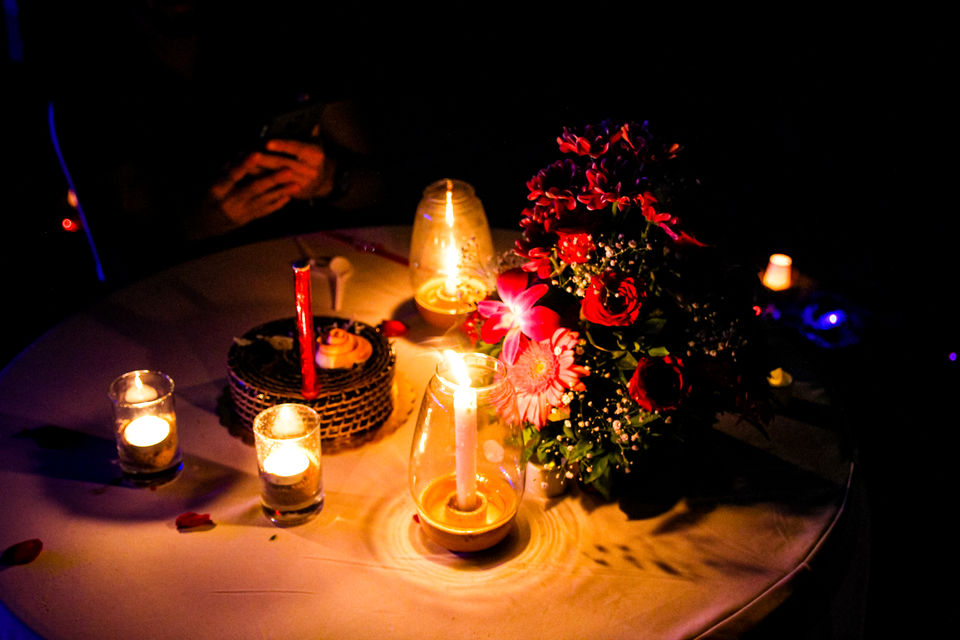 It is time to reserve the best spot on the beach because Valentine's day is knocking on the door. A romantic dinner is always a sweet idea for a couple especially when it is on a beach, that too in Goa! Celebrate love as you enjoy a beautiful set up and a wonderful ambiance thanks to the sea, complemented with delicious food and a few glasses of wine.
In Goa, you'll find beach cafes where elegant gazebos and cabanas are set up, and are decorated with candles and flowers. Not just this, you can even arrange professional photo and video shoots to document the night with your partner.
Euphoric Trail Goa is one of the best in North Goan region which organizes romantic dinner on the beach, with a luxury cabana setup, complete with romantic decor and a photoshoot.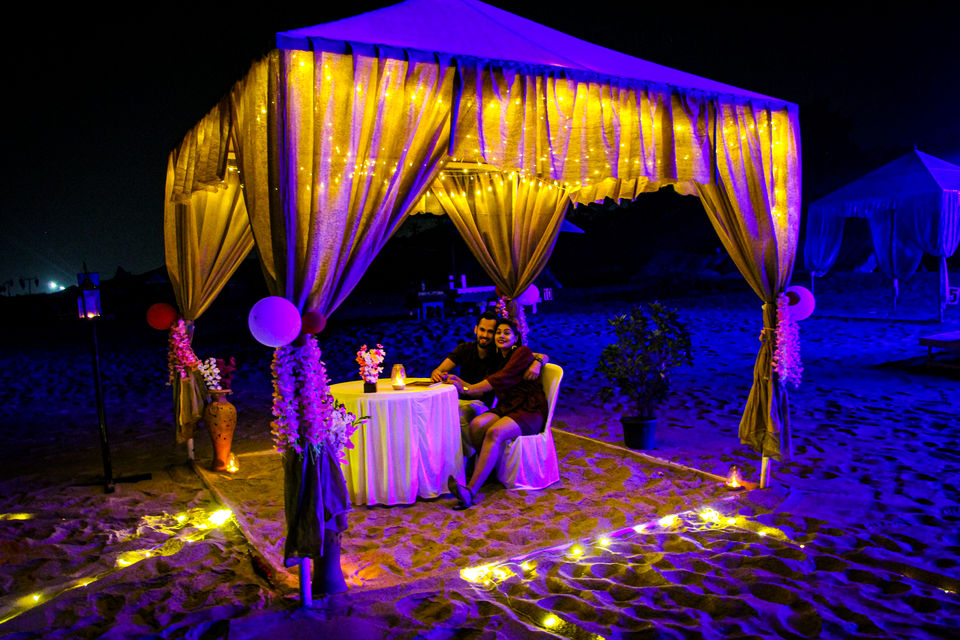 Cruise on a luxury yacht with your beloved in Goa
Cruising on a yacht is one of the most luxurious and romantic experiences that Goa offers. Though renting a chartered yacht might burn a hole in your pocket, the fantastic experience is worth every penny. However, there's no need to worry because in Goa, you'll find yachts in different sizes and categories that are designed to suit different requirements.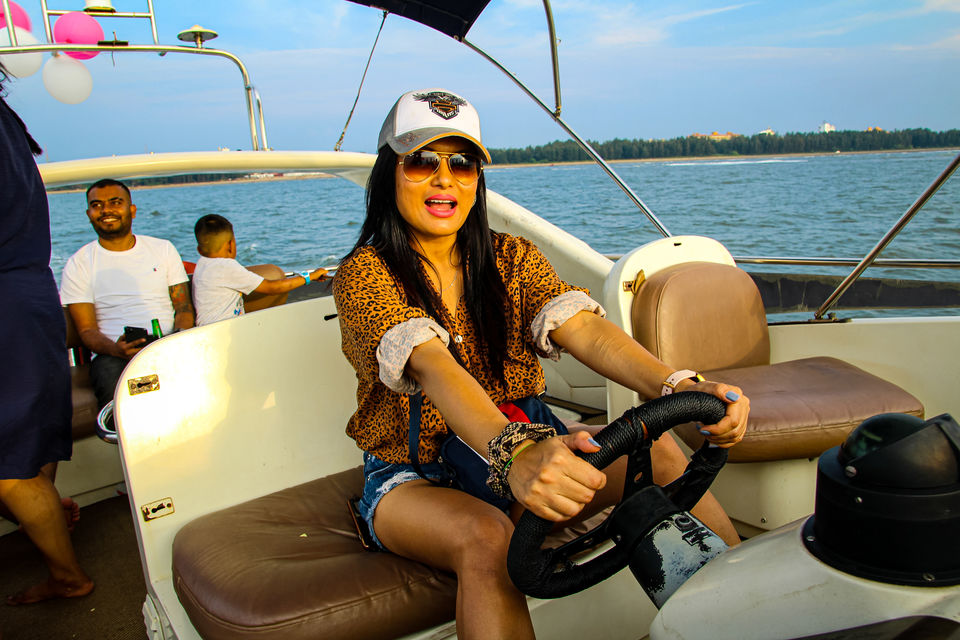 Be it a Valentine's day celebration, your loved one's birthday, an anniversary or even a fun get-together, a yacht is a perfect option! To capture your special moments, drone videos and photo shoots are also offered.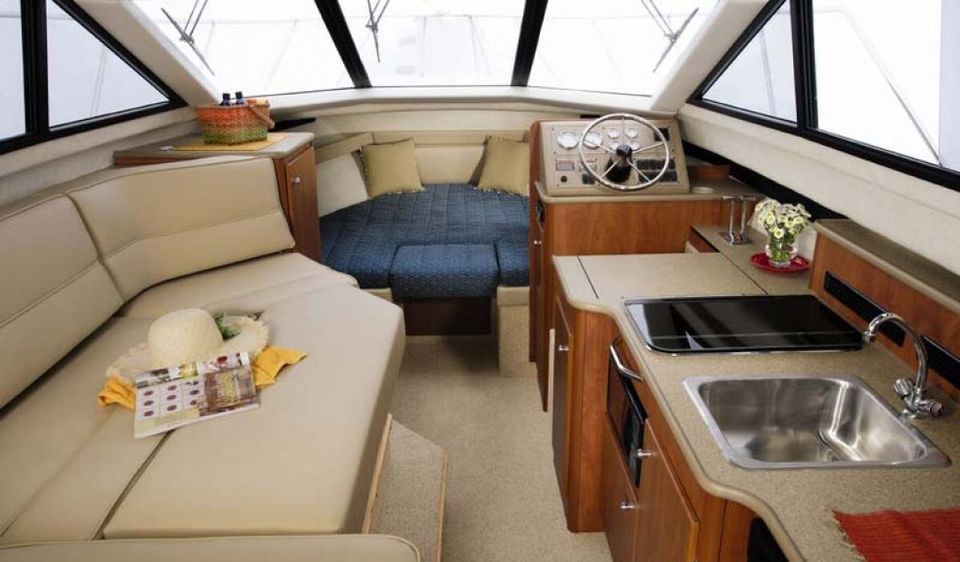 Euphoric Trail organizes Yacht Charters with Drone Video shoot & Photo Shoot. Packages start from - Rs. 25000/- onward for 2 hours including Video & Photo Shoot
Romantic video shoot for couples in amazing locations of Goa
Make a video to capture your precious romantic moments. Why in Goa, you ask? Well, Goa is a videographer's dream. It has it all! 35% of Goa's territory is blanketed in lush green forests, there are pristine, gurgling waterfalls, gorgeous rivers and of course, the glittering, sapphire Arabian Sea.
Secluded beaches with amazing views
Ruins of forts, colonial buildings and Catholic Churches
Scenic Roads covered in the canopy of coconut palms
Euphoric Trail organizes Professional video & Photo Shoot with professional Photographers with latest gears.
Enjoy a romantic candle light dinner at Goa's most romantic restaurant - Shivers
There are thousands of restaurants in every region of Goa, but very few are elegantly setup, while even fewer offer authentic yet delicious food and exotic signature cocktails. Well, Shivers Garden Restaurant & Lounge Bar is one of that very few restaurants that even offer cabanas and gazebos for a romantic setup.
The restaurant is situated in Candolim, North Goa. Shivers has a beautiful tropical garden with luxury gazebos, a sports bar with pool table, a table tennis, a lounge area and a separate pub with DJ setup.
When it comes to food, Shivers is among the very few in the country that offer authentic Naga Cuisine made of ingredients sourced from Nagaland and cooked by chefs from Nagaland itself! Apart from Naga cuisine, Shivers also serves Indian, Goan, oriental and few continental dishes.
So, hurry, call or send a whatsapp message on 9860698281 to book.
Stay at the most Romantic Jungle Resort in Goa
In the thickets of Western Ghats, around 700 meters above sea level is situated the most luxurious, romantic eco-resort that lays hidden amid wilderness. It is one of the best places to stay at in Goa on Valentines day. This resort has a cottage facing the valley eve, offering resplendent views of a waterfall. Cottages are situated on the edge of the hill which will give you a feeling of witnessing infinity. The swimming pool at the resort is truly one of the best infinity pools in the country. The resort also offers traditional and organic Goan food which is healthy and yummy. Several activities like bird watching, hiking to the waterfall, sunset hike, nature walk, bonfire, barbecue, folk dance are organized by the resort.
You can book this trip with Euphoric Trail
So are you ready to surprise your valentine with an experience they will never forget?