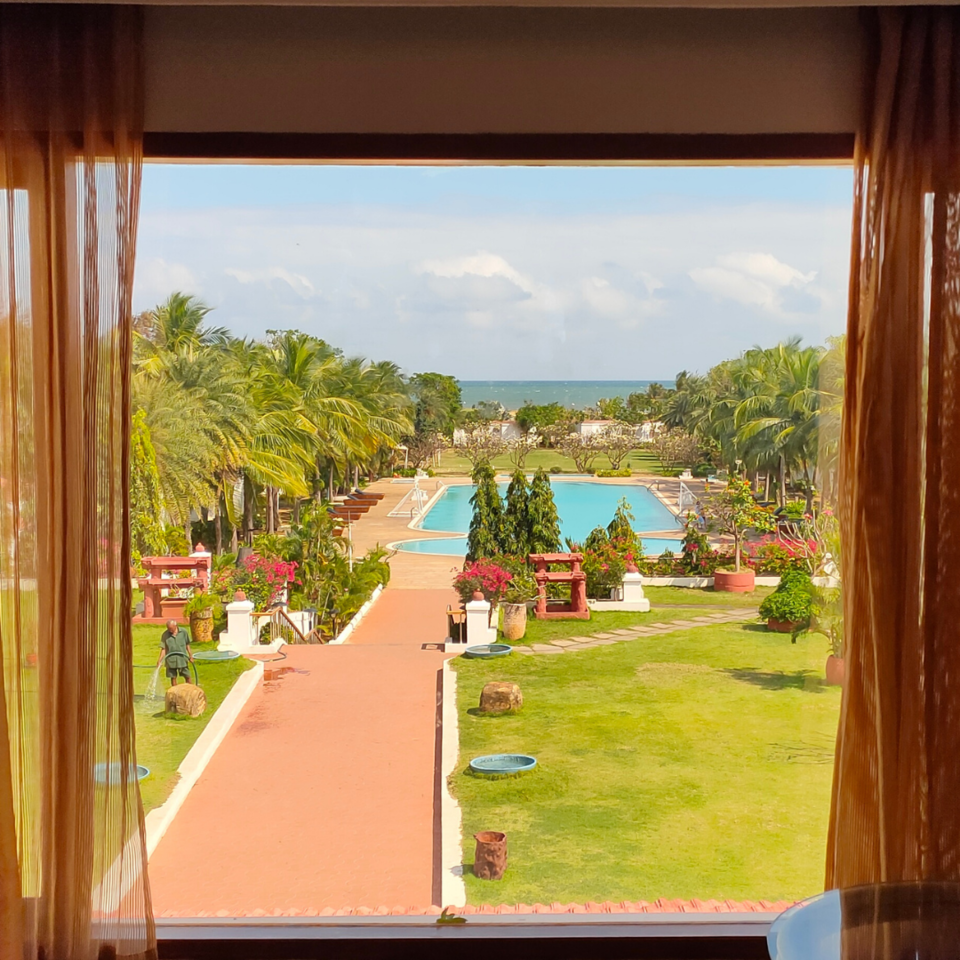 We had almost decided not to have any wedding anniversary plans as my husband had an exam on our anniversary day, i.e., Sunday. However, luckily, his exams got re-scheduled, and we had the weekend for us. After discussing several options, we considered a staycation at Mahabalipuram.
There are a lot of options to stay in Mahabalipuram. The one that fitted our budget and interests was Chariot Beach Resort, which is a beachside resort. I always wanted to experience the beauty of such resorts and hence, this was our perfect plan.
We started the trip on Friday, requested an early check-in as we had to start early on Monday back to our home in Chennai. The journey is just 1.5 to 2 hours considering breaks. We had breakfast in our home and started our trip and on the way, stopped for a ritual - coffee break! :)
We reached the resort by 12.30pm and the staff welcomed us with tender coconut water. After completing all the formalities, we got our beach-view room, which was lovely.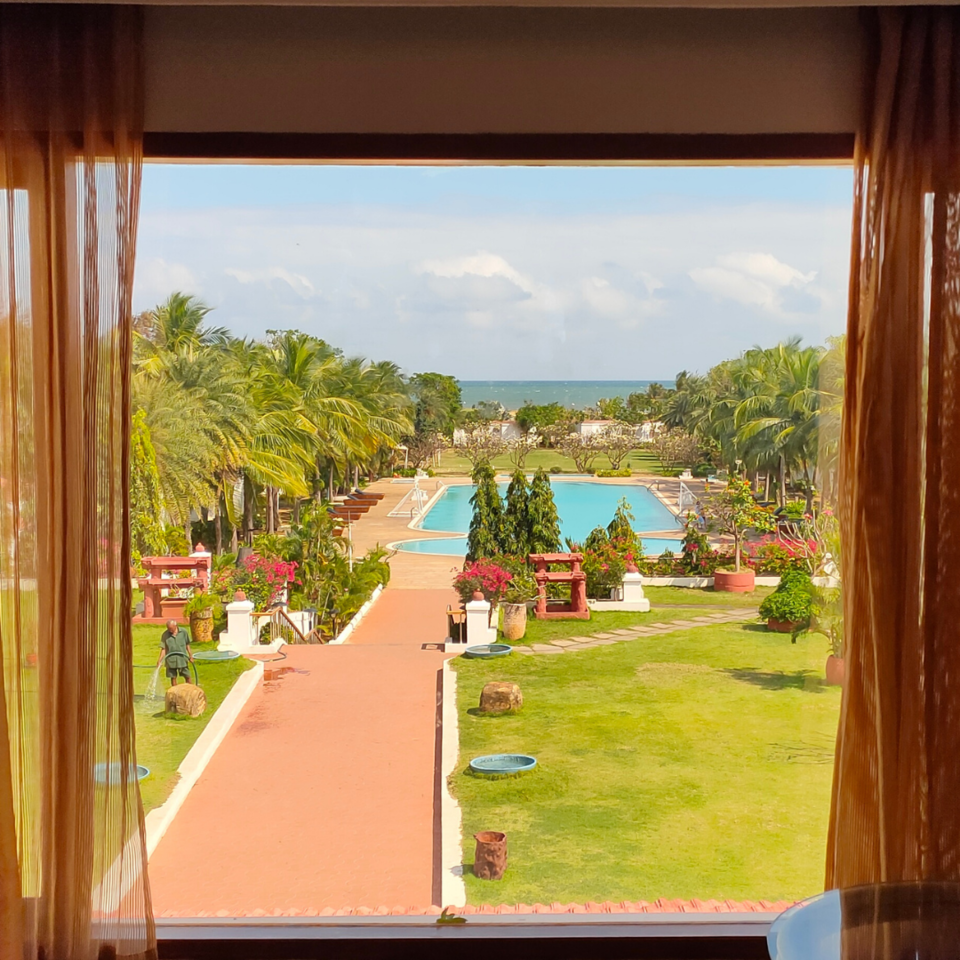 We freshened up in our room and went out to explore the resort and observed that it maintained all the hygienic norms, and the tourists also respected the same by wearing masks and practicing social distancing wherever possible.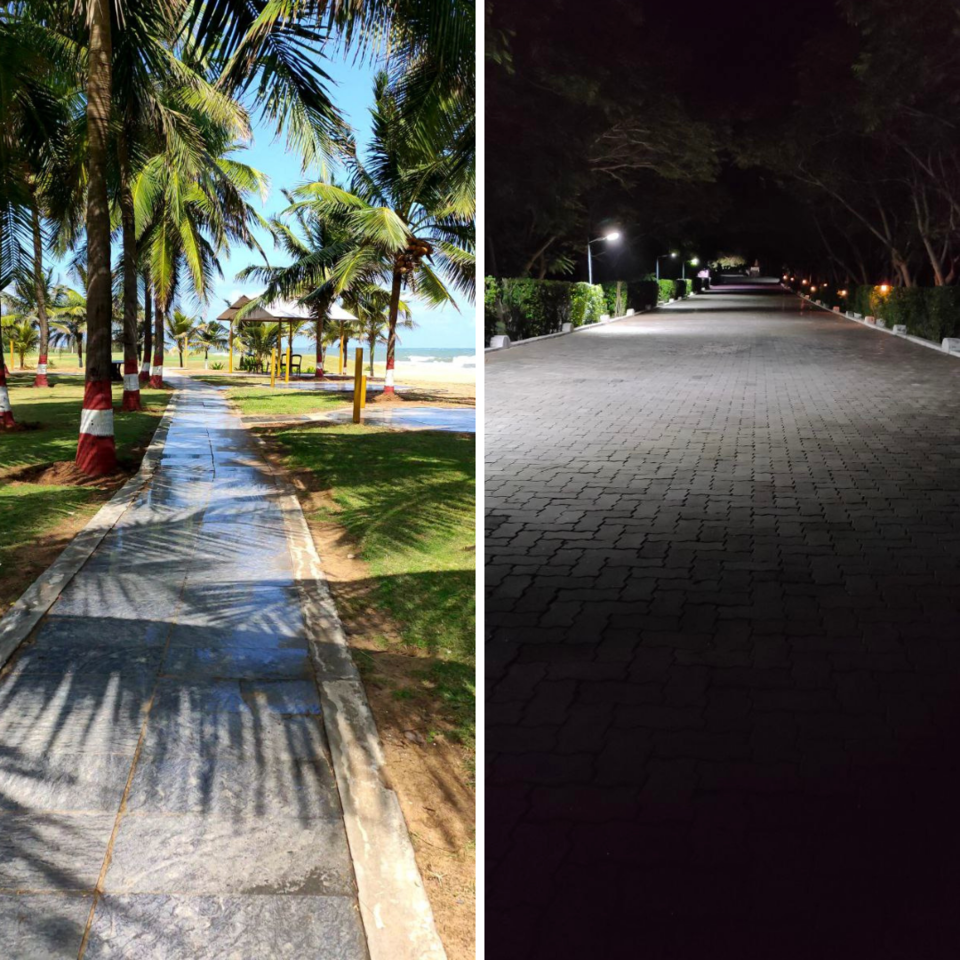 The best part of the resort is that the boundaries are wide enough to compliment the beach and nature. They have a well-maintained pool, indoor games like snooker, outdoor games like badminton, etc. There is enough area for a walk that embraces the pleasant breeze and the private beach is beautiful.
Coming to the drawbacks, there are limited food options in the resort and is costly. On the day of our wedding anniversary, we thought to go out for a nice buffet lunch at a beach-view restaurant, but unfortunately, we couldn't find any good options.
By the time we came back to the resort, it was around 3.30 pm and we were crazy hungry. The restaurant in the resort had also closed their lunch buffet. However, at our request, the kind owner of the restaurant ensured we didn't skip lunch.
Overall, our wedding anniversary was a simple yet best one as it is the kind I love, a place where I and my partner gets some quality time, communicate, and chill. After celebrating our anniversary on Sunday, we started back to Chennai early morning around 7am and reached home by 8.15m.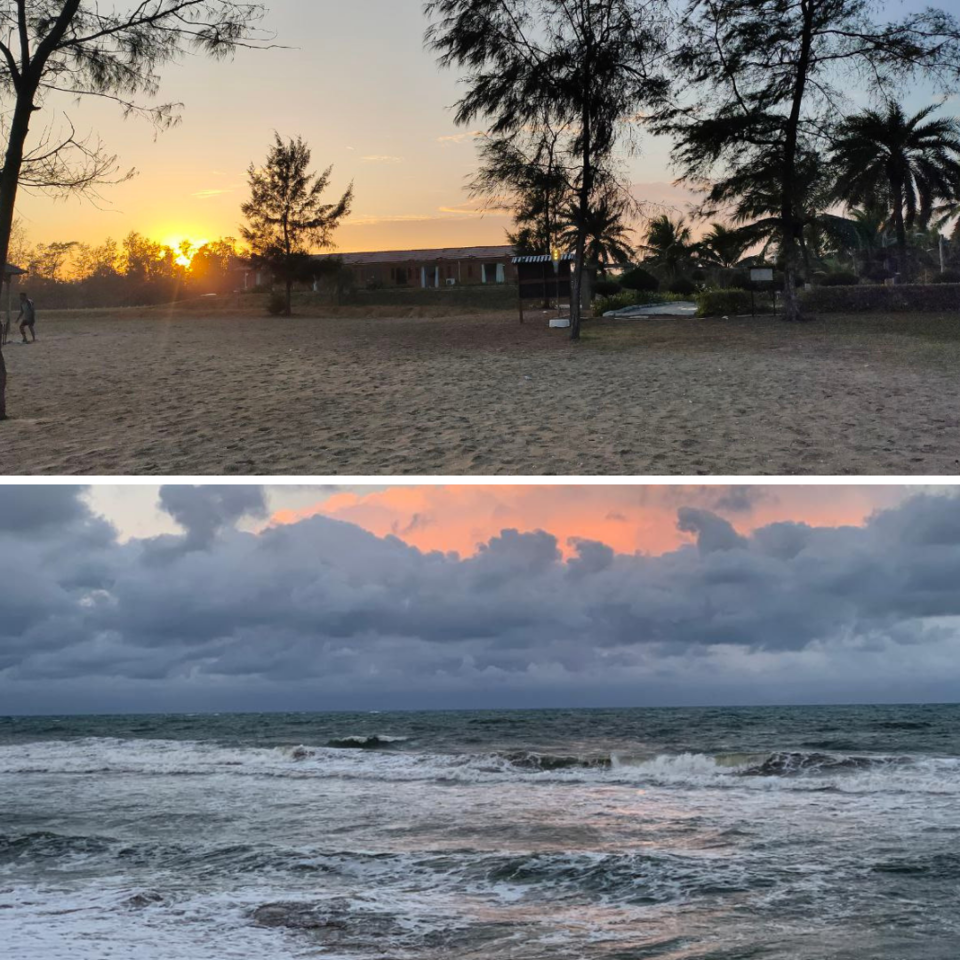 If you are planning for a trip to Mahabalipuram, I would happily suggest Chariot Beach Resorts. I agree the food is costly and limited, but you also get to unwind and isolate from the hustle and bustle of the city life. The rooms cost range from 7k to 10k per night. They have garden view and sea view rooms, pool side cottages, etc.