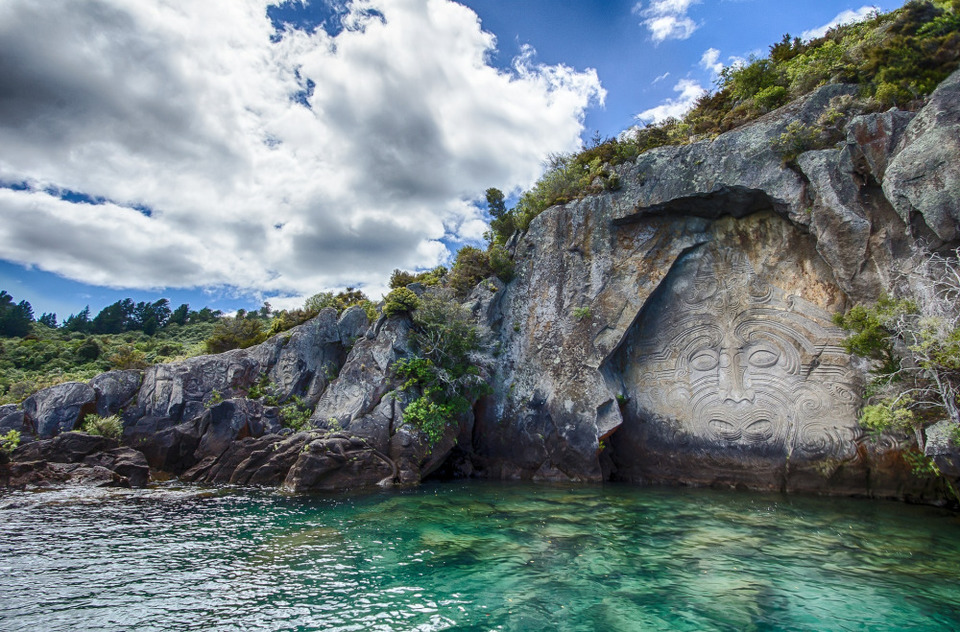 One of the best experiences you can have while visiting New Zealand is to learn and understand more about the Maori culture. The original inhabitants of the islands are still a prominent force in New Zealand culture and a must for you to see. Once on the islands, you will have a plethora of choices of where you can learn to do the Haka or indulge your taste buds in traditional Maori foods. Each place is special for travellers to visit and the open-arm culture of these original Polynesian explorers is truly special.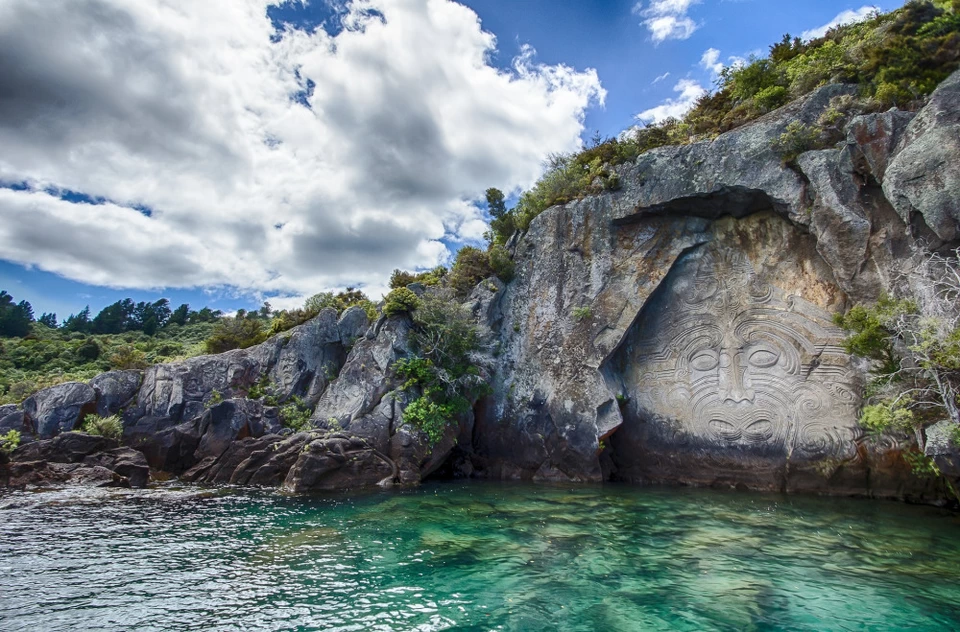 The Waitangi Treaty Grounds are one of the most significant historical sites in New Zealand. Located along the Bay of Islands in Northland on the North Island, it is here that numerous Maori chiefs gathered in 1840 with representatives of the British Crown. During the gathering, an agreement was signed allowing British Sovereignty over New Zealand. Today, the Waitangi Treaty Grounds are packed with interesting historical exhibits in the Te Kongahu Musuem, stunning Maori architecture of the carved meeting house or Mataatua Wharenui, and incredible cultural experiences like the traditional Haka. Other items of interest here are during the evening where you can indulge in ceremonies like the powhiri or welcome, a wero or challenge, and traditional Maori dinner or hangi where foods are cooked in an earth oven.
Te Puia is offers up another top Maori cultural experience. Located in Rotorua in the Bay of Plenty on the North Island, Te Puia is home to a replicated authentic Maori village and the Whakarewarewa Thermal Reserve where you can see the impressive Pohutu Geyser. While there you will experience a live Haka, Maori story tellers explaining their life through song and dance, and even see an endangered Kiwi. Te Puia is also home to the New Zealand Maori Arts and Crafts Institute where you can learn more about traditional Maori arts from wood and greenstone carving to flax weaving.
The Tamaki Maori Village is one of the must see Maori cultural experiences in New Zealand. Located near Rotorua, the village is composed of a pre-European Maori village complete with a natural forest. Once inside the village, you will experience cultural ceremonies like the haka, powhiri, wero, and of course an authentic hangi dinner celebration. Another plus at this Maori cultural experience is you can spend the night.
The Whakarewarewa Living Thermal Village is an excellent choice to have a cool Maori cultural experience. Also located in the Te Puia area, the Tuhourangi/Ngati Wahiao people have opened their grounds to visitors for more than 200 years. While here you can experience traditional cultural performances, eat an incredible hangi in the evening, get a taa moko or Maori tattoo, and learn how the tribe uses the geothermal waters of the reserve to bathe, cook food, and heat their buildings. There are authentic Maori weavers onsite and you can choose to spend the night for an entertaining evening of song, dance, and Maori culture.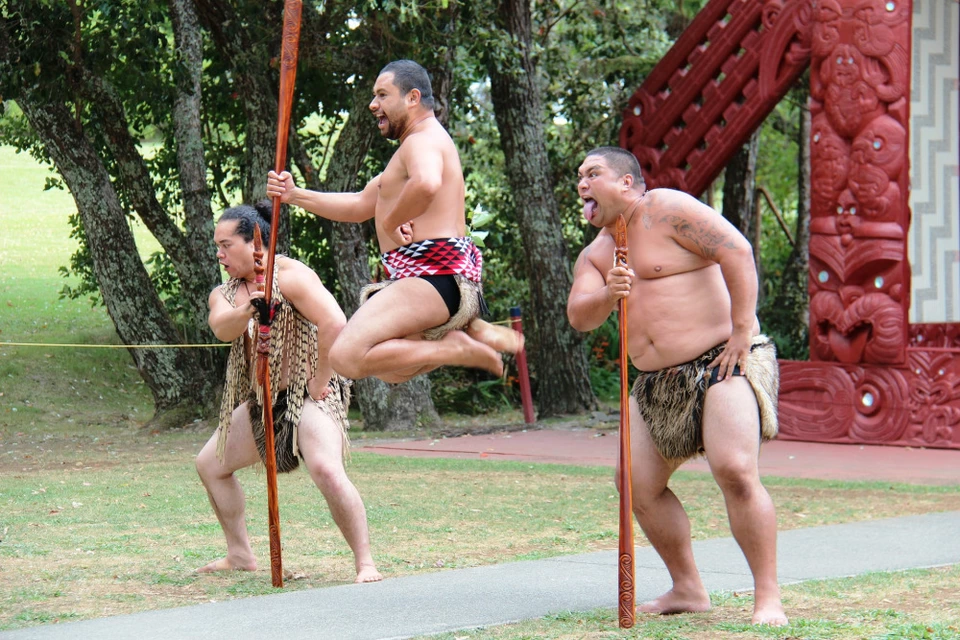 Maori culture is rooted in the natural environment and there is no better place to experience Maori culture than at Footprints Waipoua. Located in Omapere near Cape Reinga within Northland of the North Island is the fabulous Waipoua Kauri Forest. Here you can see one of the largest groves of ancient Kauri trees which some like the Tae Mahuta are 2,000 years old. While you are there you can revel in watching Maori story-telling told by the Ngapuhi people that combine nature, mythology, and history in this fascinating natural environment. The ancient trees are worth seeing themselves and throwing in a live performance here and there is icing on the cake.
The Ko Tane-Willowbank Wildlife Reserve is the place on the South Island to experience Maori village culture. Located near Christchurch you begin your Maori experience with a powhiri. Then you will continue to learn about authentic hunting weapons, cooking, and mythology of the local Maori. There are haka performances and you can try a tasty hangi dinner that is cooked in an earth oven.
In addition to our suggestions above there are a couple of museums worth checking out too that include the following :
Now you have a list of top Maori cultural experiences to explore to help you decide where you want to go to learn more about New Zealand's first inhabitants. Many of the areas are sacred, so be sure to keep that in mind while you explore more about these fascinating tribes of New Zealand.
.....................................
Guest Post
........................................
We really hope you found the write up above interesting & useful as well . You may like to check out some other exclusive Travel Blogs & Travel Videos from across the world here :
Namaste & Take Care till our next post.
(Just Google : Rahul Yuvi)
Frequent Searches Leading To This Page:-
New Zealand Holidays 2020, New Zealand Trip Packages From India, New Zealand Holiday Packages From India, New Zealand Tour Package For Couple, New Zealand Holiday Packages For Couples, New Zealand Holiday Packages For Families, New Zealand Travel Packages From India
Now, you are probably thinking about where the top Maori cultural experiences to fit into your New Zealand itinerary. Well, here is a quick list of our choices for you to have a top Maori cultural experience.