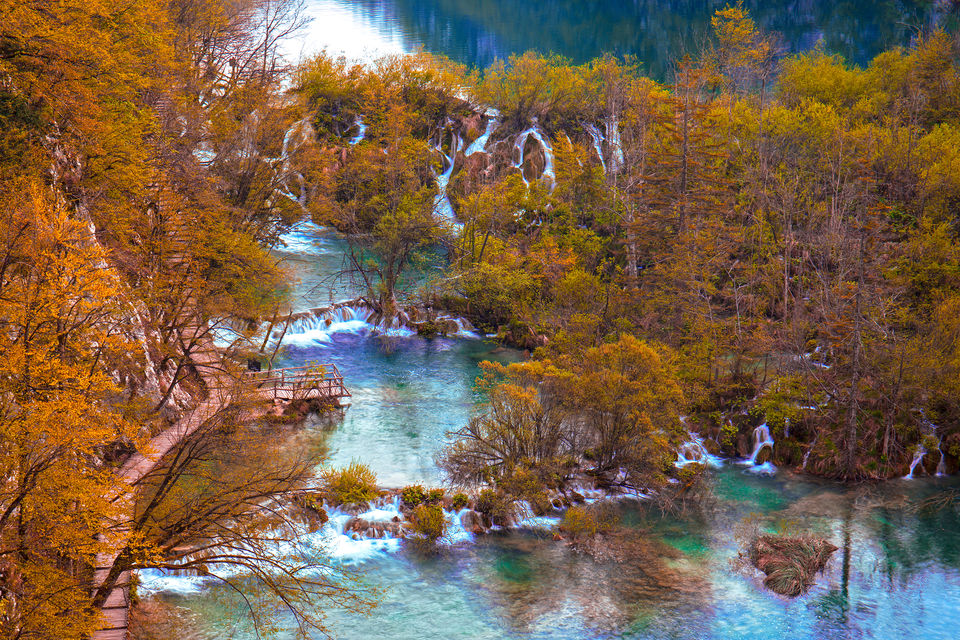 Croatia, the jewel of the Adriatic was on our radar for the longest time. However, due to something or the other, it did not happen… until last summer (2017 that is), when we finally succeeded in planning a road trip from Zadar to Plitvice and then down to the south to Dubrovnik. In this blog, we cover our day trip to the Plitvice National Park – one of the amazing natural wonders you will ever see!!
The Amazing Waterfalls
At Plitvice, the National Park is centred on a group of sixteen lakes fed small rivers and streams. The speciality of these lakes is that are cascaded back to back, therefore, giving rise to wide but low height waterfalls between the lakes. The water descends about 160 m from the topmost lake to the bottom one, where the water exits to the Korana River. As a result, there is a diversity of flora and fauna in this region, which resulted in declaring this region a UNESCO World Heritage site. At the National Park, there are two main entrances – Entrance 1 and Entrance 2. Entrance 1 is in the north end of the park and is closer to the Lower Lakes, the lower end of the 16-lakes cascade, while Entrance 2 is somewhere in the middle of the cascade. Between the two entrances and further lie the hilly terrain, with the lakes and other smaller water bodies lying around them. Hikers and other nature lovers have the option to hike along several trails: some of which run from Entrance 1 to Entrance 2 and vice versa. The National park proposes a bunch of hiking routes with varying difficulties, length and approximate time of hike. Some of the wider lakes also have boats crossing them, and a few routes also include the option of cutting short the walk by choosing a short boat ride. We would definitely suggest the first-timers to take up one of these routes, as they pass through the interesting and amazing features in the park. And maybe also choose a route that includes a boat ride to experience Plitvice from another point of view…
To stoke your curiosity further, here are some intriguing facts and pictures of the waterfalls from our trip...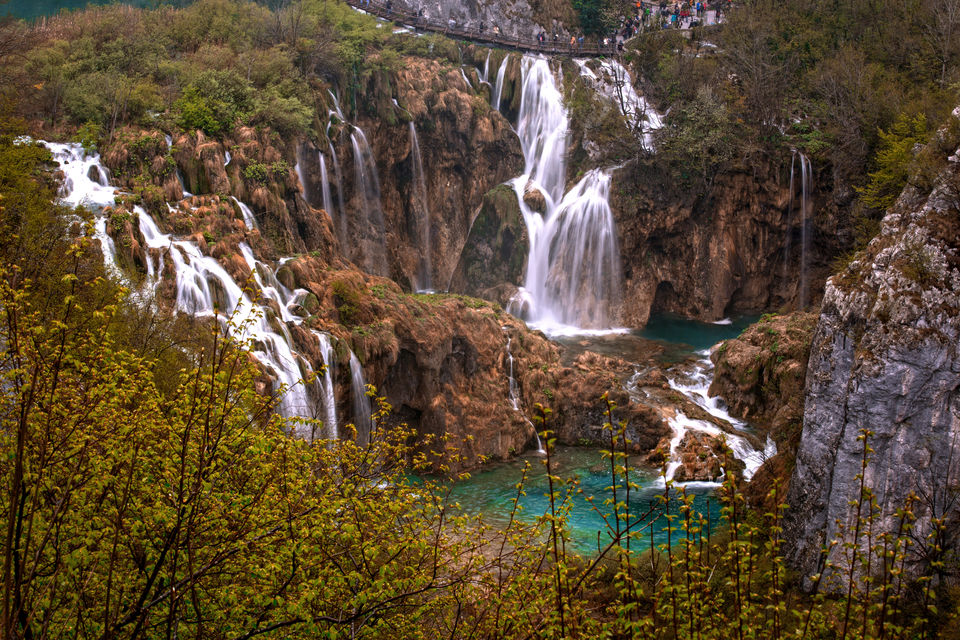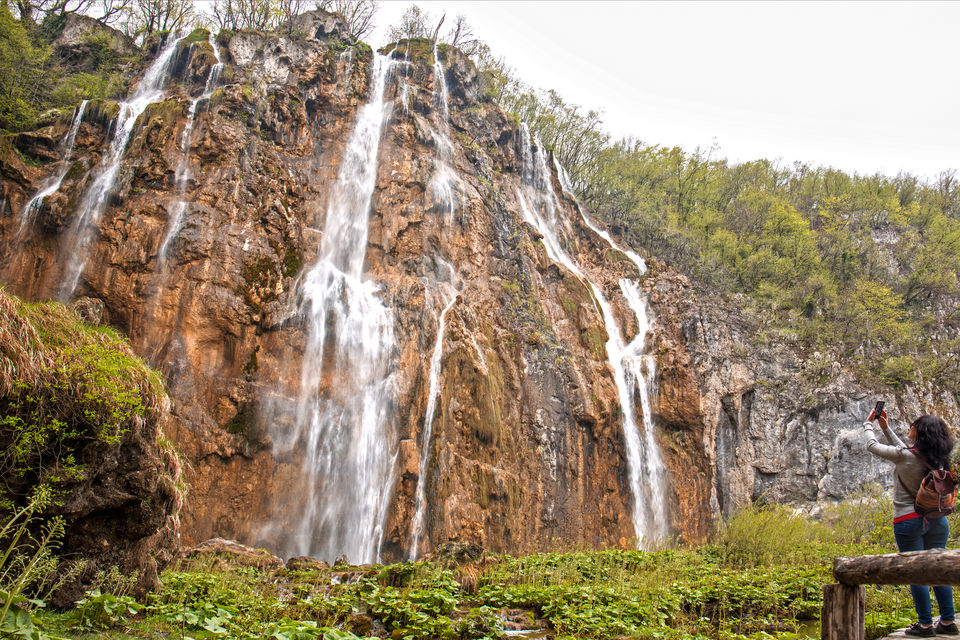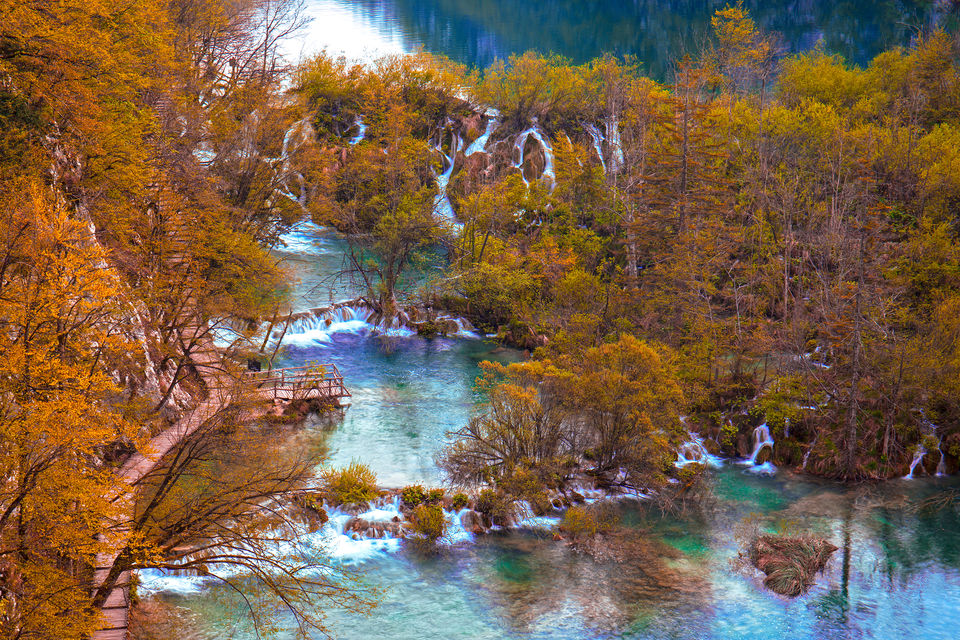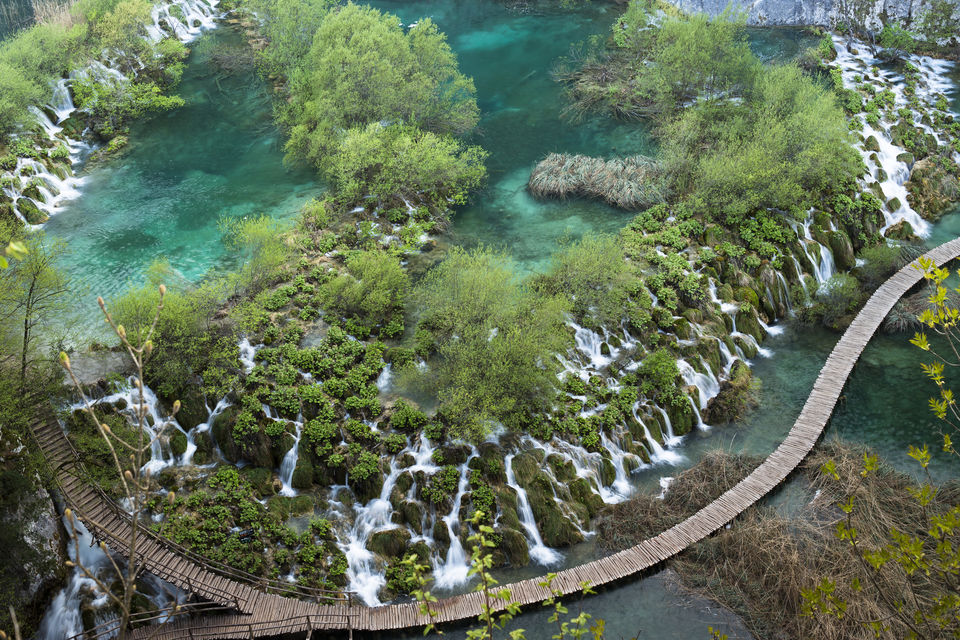 If you are interested in doing a Plitvice trip of 1 day, please check out our blog@:
https://thewanderingchubbies.com/2018/03/16/plitvice/